Brontë Fall was inspired by Teri Bracken's love of music, literature, and the strong ladies of history, who at the time when only men's opinions were valued, defied the odds to have their voices heard. Bracken stumbled upon Emily Brontë's poem, "Fall Leaves Fall" and fell in love with its message- to find beauty in the darker seasons of life. Going through the ups and downs of her own life, always with an instrument in her hands, Bracken has poured her voice into the musical expression of songwriting. She has taken bits and pieces of varying genres that influenced her studies—classical, pop, rock, roots—and implemented them into her own style. The result is a sort of Indie-Pop/Americana fusion with lyrics that are raw, unedited, and outspokenly female. Her sophomore release, Finishing School, only propels these ideas further and acts as a master class in self-empowerment.  
Grateful Web: Hi Teri, thanks for taking time to share with our readers about your latest project. Take us into the studio with you. Was there a word or a vibe you brought into the recording process for Finishing School? Tell us about the players who recorded with you. What did you set out to achieve?
Teri: I didn't so much have a specific word going into the studio but rather a mood. Because the voice in this collection of songs is so outspoken and specific with what she's trying to say, I would say we went into the studio with a boldness and confidence that was born out of excitement in the preproduction process . I worked on the album with my two friends, Jake Finch and Lars Thorson. They came from very different musical genres, and it was super fun to blend all of our musical influences and styles. We tried to dance between a hip indie-pop sound and smokey Americana sound. I wanted to make an album with a very powerful female voice, and I think we achieved it!
GW: Your stage name, Bronte Fall, is loaded with literary references. How'd you come up with this, what books or authors were on your mind when deciding upon this name.
Teri: Indeed, the name has quite a strong literary reference! It directly points to Emily Bronte's poem "Fall Leaves Fall". While it is rather a simple and cute little poem, I love the deeper undertone. Ms. Bronte speaks of the beauty in the darker, colder seasons in the year. With my art, I seek to find meaning and beauty in the darker seasons of my life. Conveniently, too, the Bronte sisters were super badass ladies of the mid-1800s. When they were rejected from publishing houses for the sole reason of being female, they went and changed their names to male ones! And their books are some of the most famous to date- Jane Eyre, Wuthering Heights, etc. How's that for fighting to have a voice! I always thought it was the coolest story, and I'm thrilled that the band name continues their legacy.
GW: You're from Chicago but based in Nashville. Can you speak to the musical tradition of both cities and how you've been inspired by these great cities, musically speaking?
Teri: I loved being part of the music scene in Chicago. It has some of the most beloved, iconic music venues in the country. I was so lucky to work at one- The Hideout. There, I was able to really immerse myself in the artist community as well as meet artists from all over the world. It was such a special experience! Chicago also has a thriving blues scene. When I first moved back (after school), I would go to the blues clubs and join the late night jams. Some of my favorite nights to date!
Moving to Nashville was a game changer for me though! The industry is here (labels, management, publishers, etc). Everyone is here to play music professionally, and the competition has made me up my game! I also love how inspired I am here everyday here. Music is all around. The community of artists is unbeatable, and it is exactly what I needed. I freaking love it!
GW: You recorded this release show (which we are premiering) at the famed 5 Spot in East Nashville. Independent venues matter now more than ever. Can you speak to that? What do you love about the 5 Spot?
Teri: I love the 5 Spot! It is so iconic and one of the venues that changed my view on Nashville. When I first visited this city, I thought only commercial country music lived here. The 5 Spot proved me wrong! It really nurtures all genres of music and it is a meeting hub for musicians and artists. That is why it is SO important. It gives up-and-comers like myself a chance. It brings like-minded souls together. It is the heartbeat of the music community here in Nashville. While it is so sad that it has been closed during the pandemic, I am glad I was able to record my EP Release Show there! At least we can keep its presence alive virtually through this pandemic era.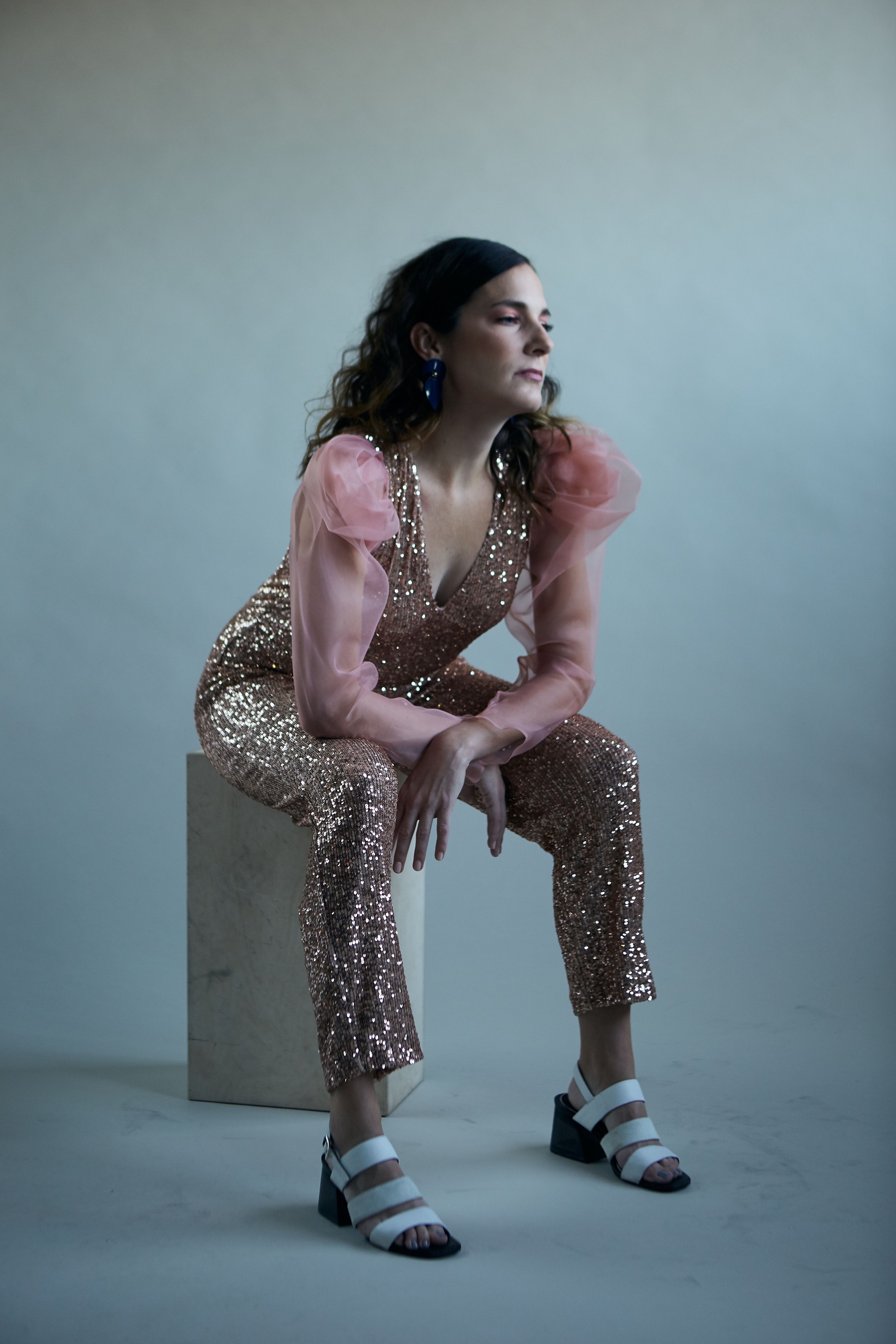 GW: What do you miss most about performing live?
Teri: I miss people! I miss the lights and the green rooms and the merch tables. But mostly I miss the people. I feed off the audience's energy, and I love chatting with everyone after the show.
GW: Talk to us about the song "Warrior" which is on your new album. Why this title? What do you hope listeners take away from this song?
Teri: The idea for this song came to be after watching an episode of The Assasination of Gianni Versace on Netflix. Donatella Versace says at one point, "I believe for a woman a dress is a weapon to get what she wants." First off, can you tell I like fashion??! I love how Donatella weaponized femininity, and I wanted to play more into that. Too often, men are depicted as the warriors (and superheroes) in our society. I wanted to write a song about female warriors and speak of our femininity as a strength rather than a weakness (which it so often is portrayed to be). I brought the idea to my friend, Layla Frankel, and we wrote the song together. We bonded over our similar experiences when first arriving in Nashville and how certain male/female dynamics in the industry unfolded unfairly for us. It was good fun to make these realities known through the lens of a rock song!
GW: If you could collaborate with one artist, living or otherwise, who would it be and why?
Teri: Paul McCartney because… well he's Paul freaking McCartney! And The Beatles are the reason I am doing what I'm doing. Seriously, I watched their entire anthology DVD set over spring break my freshman year of college. It was then that I realized my purpose in life.
GW: How have you been spending your time during the pandemic? How have you stayed creative? Has your creative process changed since the lock down began?
Teri: Boy oh boy, that is definitely a topic of conversation these days! I've definitely WAY too many TV series. But YES, I have managed to stay creative. It has really given me the freedom to be creative for the sole purpose of just being creative! No deadlines, no pressure. The time to write has been a gift. I have also managed to get into the studio with my producer, Jake Finch. We may have some new music coming in 2021 ;)
GW: What are your plans for 2021? What are you looking forward to once it's safe to gather?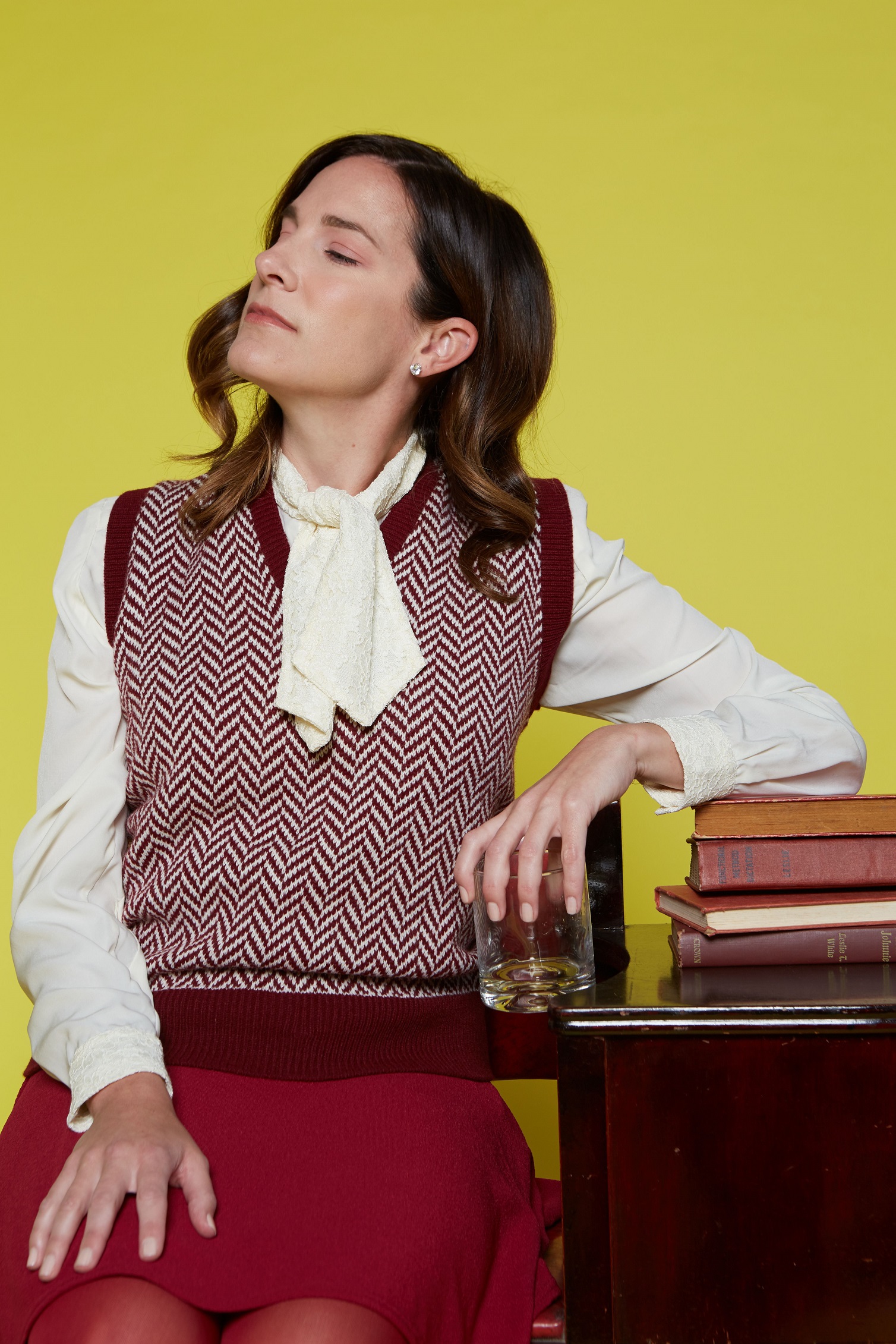 Teri: I am looking forward to playing live again! I cannot wait to get back to the music grind- writer's rounds and shows and jams! But until then, in early 2021, I am focusing on writing and recording.
GW: You've referenced "A dress is a weapon" in your bio. Why does this ring true to you?
Teri: For me, I never saw my feminiteiy or my gender as a weakness. I love being a chick! I really loved the idea of juxtaposing all of those "feminine" attributes to the manliest archetype possible- weaponry. I suppose the need in me to talk about this also comes from how misunderstood I have felt in the past in certain unwanted situations where I was asked "What did you expect?" based purely on how I was dressed. That is a bigger conversation, of course. But, in short, I want women to feel confident in their femininity and who they are. And if men misunderstand that confidence, it's on them.