Pittsburgh-based folk band Buffalo Rose is gearing up to release their new EP, Borrowed & Blue: Live Around One Microphone, late May; a dynamic compilation of originals and cover songs ranging from all genres. The band consists of Bryce Rabideau (mandolin), Shane McLaughlin (guitar, harmonies), Malcolm Inglis (dobro), Jason Rafalak (upright bass), and the ethereal harmonies of Lucy Clabber and Rosanna Spindler. The EP begins with a stripped-down cover of Madonna's "Borderline" and closes with a captivating mashup of the White Stripes's "Seven Nation Army" and Eurythmics's "Sweet Dreams (Are Made of This). Since the group formed in Pittsburgh over four years ago, they have opened for acts like Infamous Stringdusters, Dustbowl Revival, and Dangermuffin. We caught up with Buffalo Rose to discuss their inspiration and how they're staying creative during these strange times.
GW: There's an easy-going nature to your music. We feel it when we listen, is that something you strive for or does it just come naturally based on who you are as a band and how you create together?
BR: I think it comes naturally.  I think an important part of writing and creating together is allowing our music to take us where it wants to go.  To let the words and sonic textures come forth without pushing them in a specific emotional direction.  That being said, everything we create is an articulation of who we are as humans, and I think that each of our personalities comes out in the music we create.  In the easygoing moments, as well as the joyous and the sad. -Shane McLaughlin (guitar)
BR: I think ease is one of my life's pursuits. I've made difficult music before too but I think with Buffalo Rose, it's more about being kind to ourselves and each other and giving the gift of ease through music. -Lucy Clabby (vocals)
GW: Talk about your creative process. How does a song typically come together?
BR: It starts with me or Shane bringing an idea to the other (lyrics usually come first for me, melody for Shane). We work together until it feels like a song, then we bring it to the band, who turns it into a piece of music. -Lucy Clabby (vocals)
GW: Can you give us an example of a song to listen to as an example of what you described above?
BR: 'The Journey' was one of the first songs Shane and I wrote as a team. He had the first section, the fast part, already written. Then he wanted it to change. So we sang wordlessly to each other until we came upon these chords, and then we went back and told the story. -Lucy Clabby (vocals)
GW: Does Pittsburgh influence your music? Are you inspired by the scene there? How so?
BR: We were born of the Pittsburgh music scene, coming together from various bands, and it has been an integral part of our heritage even as we begin to expand our audience outside of the region.  Over the past decade, Pittsburgh has grown a very strong, supportive, and diverse music scene that has been the major reason for our growth and during the first few years of playing together.  And even throughout this lockdown period everyone is still working together and maintaining a communal positivity that I think will help more artists continue to grow. -Malcolm Inglis (Dobro)
GW: You've toured with a wide range of artists, is there a band in particular whose audience really connected with your music?
BR: One memory that sticks with me the most was opening up for The Infamous Stringdusters in 2017; they are one of my favorite bands of all time.  I was so excited to be able to play for my idols that night, but it ended up being the audience that fuels the show.  It was our first time playing a bigger venue as a band together and while many of our friends were front and center cheering hard as ever, I think everyone on stage was surprised by the overwhelming support we received from the sizable crowd before us.  Pittsburgh showed up that night and I know that show provided us with a great fuel to our musical energy. -Malcolm Inglis (Dobro)
GW: What's the one thing you miss the most from not touring right now?
BR: For me it's rehearsals.  There's a ton of work that goes into what we do and some of it we can still do over the internet.  Not being able to be in the same room with each other and hear our combined sound waves bounce off the walls and laugh together is getting harder each day. -Malcolm Inglis (Dobro)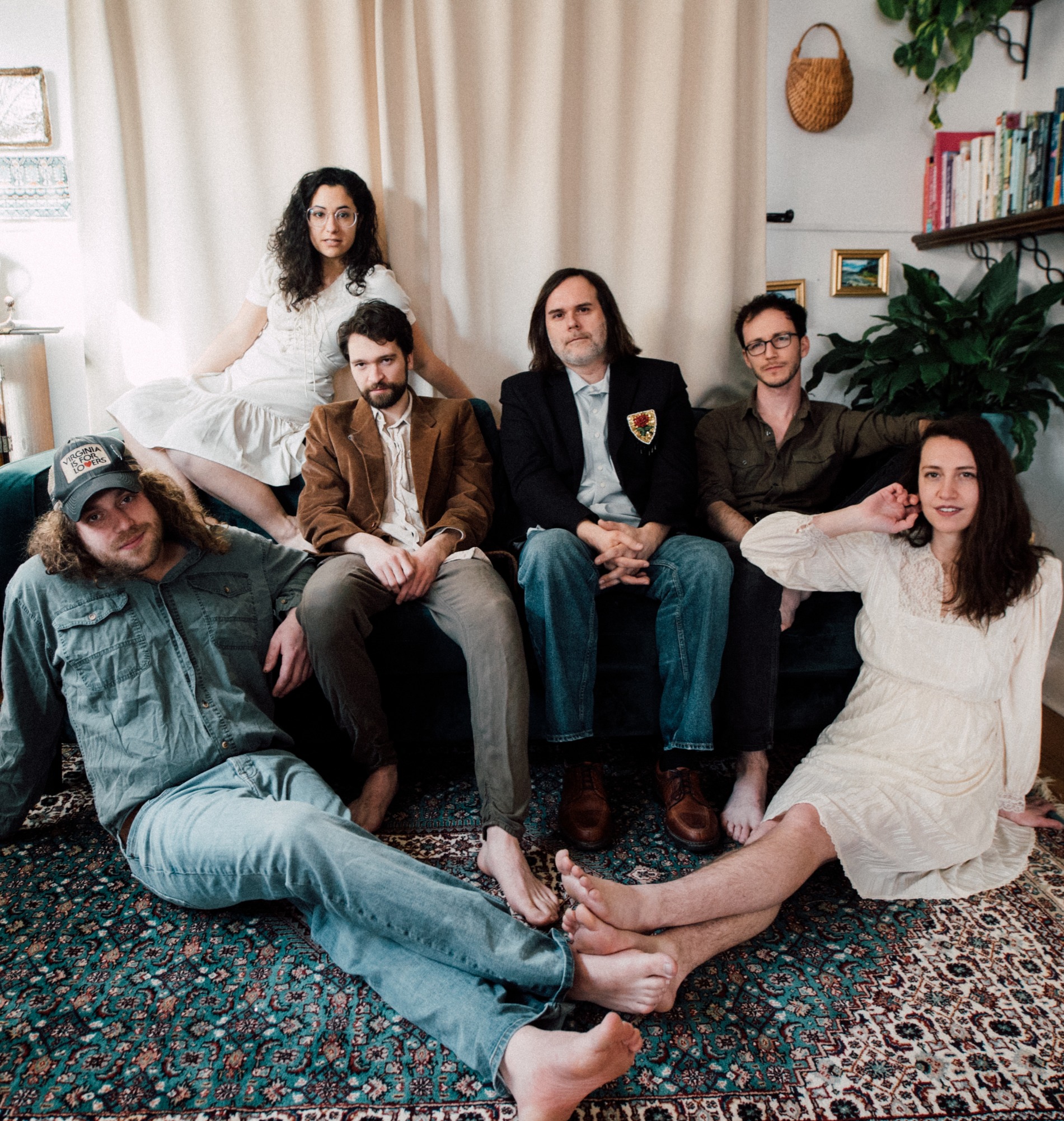 BR: I think it is the transcendence that the live show can give us.  I experience it from the stage and from the audience, as we see a lot of shows of the acts we share the stages with.  I like to think it is something we have all experienced, and why we keep coming back.  The moments where everything lines up just right and the music has allowed you to experience a moment of pure bliss and presence. -Shane McLaughlin (guitar)
GW: How can fans support you while the industry is unable to tour?
BR: Keep loving our music! We'll be continuing to release the material we had been working on so keep eyes on our spotify/youtube/instagram. We love seeing people spreading love for us with their friends online so please please give us a shoutout. If there's a lyric that speaks to you, hit us up on Twitter and we'll wax poetic together. -Lucy Clabby (vocals)
BR: We are reorienting towards a more online presence so that we can maintain and even expand our reach with our audience, and we hope that people will enjoy what we make and continue to be as supportive as they ever have been. -Malcolm Inglis (dobro)
GW: How are you staying creative during these strange times?
BR: Routine is huge for me.  I wake up every morning and write for an hour each day, journaling first and then prose.  On the good days, I keep going and work on a song afterwards.  We also are all learning how to record and create content from a distance, so that has been an interesting and unique challenge. -Shane McLaughlin (guitar)
BR: Playing games is key. I am trying to access the kind of creativity I had as a kid when there were no plans or goals. Cause everything is so up in the air anyways, there's kind of this freedom to just play without the stakes being so high. It's all in our heads anyways. So I guess I'm just trying to get out of mine and see what comes up. -Lucy Clabby (vocals)
GW: Best "tour food" stop? Is there a fast food joint or local dive that you guys love to hit while on the road?
BR: Jason loves Sheetz. We're from Pennsylvania, so… yeah. Sheetz. -Lucy Clabby (vocals)
BR: Not many people think about this but you can buy a jar of medium heat salsa and a bag of chips at almost every gas station.  This is my go-to hands down. Filling.  Delicious.  Vegetables.   Though I have eaten some really weird stuff on the road. My low point was a packaged tuna and mustard sandwich that I assembled myself.  Pretty good!  Spicy mustard is key." -Shane McLaughlin (guitar)
GW: Name a few songs that you're really proud of and tell us why.
BR: Personally I am really proud of Rocketship.  I feel like it covers a lot of musical ground in a short amount of time, and has an instrumental section that reflects the emotional context of the song and sounds like outer space." -Shane McLaughlin (guitar)
GW: Can each member tell us one album they have on repeat right now?
"Who Are You Now - Madison Cunningham"  (Shane McLaughlin, guitar)
"Lucid" - Raveena (Lucy Clabby, vocals)
"Dopamine - Borns" (Rosanna Spindler, vocals)
"Nothing Compares to You- Sinead O'Connor" (Malcolm Inglis, Dobro)
"Fetch the Bolt Cutters - Fiona Apple" (Jason Rafalak, bass)
"Light as a Feather - Return to Forever" (Bryce Rabideau, mandolin)
GW: Borrowed and Blue is interesting in that it feels both familiar and fresh when we listened through the first time. What do you think causes that? Can you help describe what we are hearing? or tell us what you were chasing when recording?
BR: We were hoping to capture the power and intimacy that is created when you are face to face with someone who is sharing their soul with you through music.  Our rehearsals are really wonderful experiences, we are all in formation pretty much exactly how you see them in the videos (but with Jason's one-year-old daughter wide-eyed in the middle).  Being able to experience that personal connection with each other is a huge part of what makes our music connect with other people, we are being true to ourselves and to who we are, and that is amplified through our music.  -Shane McLaughlin (guitar)
GW: Is there a memory from recording Borrowed and Blue that stands out to you?
BR: We were there for two days, and in the afternoon, the light would get really good, and we'd be singing and playing together in a circle so we could see the light in each other's eyes while we played these songs to each other. Can you hear that on the record? I hope you can hear it. I think you can -Lucy Clabby (vocals)
GW: Anything else you'd like to tell us and our readers?
BR: If we could we would kiss all of you. -Lucy Clabby (vocals)