Deren Ney was inspired to pick up his first ax at a young age thanks to the 1985 classic movie, Back To The Future starring Michael J. Fox and Christopher Lloyd. Over the years Ney has taken his lead guitar skills throughout the country touring with Nicki Bluhm & The Gramblers. Grateful Web's Christopher Snyder was able to catch up with Deren.
GW: How are you doing overall? Times are strange.
DN: Times are strange. I feel pretty good. All things considered. I have some sort of natural inclination of being alone and entertaining myself. I was one of those kids where the reason I play music is that I didn't have anything better to do. I wasn't a good athlete. I wanted to be a good artist and remember really being into drawing, it never really clicked. There are all these things that I would have loved to do but I couldn't really do. Music was something I could do just sitting around in my room, alone without anybody else, and could progress at whatever rate I felt like. In a lot of ways, this time reminds me of that. You don't have anything better to do. You don't have anywhere to go. When you're a little kid, you don't have a car, you can't go anywhere or do anything. It's kind of similar. I've actually been approaching it in kind of the same way. 'Well, if you're gonna be stuck inside and you're going to be a dork you should get something done with that time.' I've been treating it as a time to be creative. We're always saying we don't have time for things. I'm always saying I would do that if I just had time. Now the time has been forced upon us. I'm trying to look at it as sort of a blessing as 'here's all that time you were looking for.' I would have enjoyed it in increments but you get what you can.
GW: You were inspired by the movie "Back To The Future" (Michael J. Fox and Christopher Lloyd) to start playing guitar. What other inspirations were there for you to pick up the ax?
DN: You know what's so funny? You probably got that from the Jay Blakesberg book.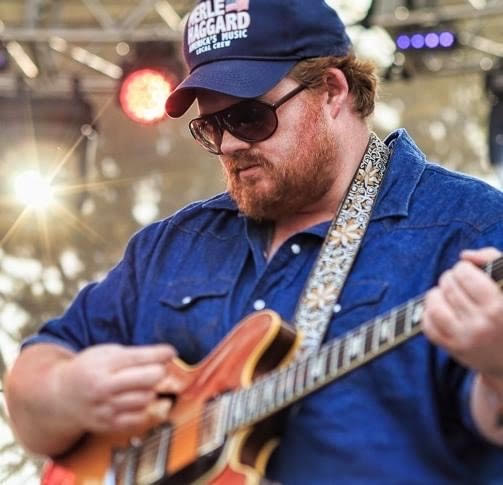 GW: I did.
DN: It was so funny because I didn't actually know what that book was when Jay sent me this little questionnaire and I filled it out. I felt so silly when I opened this book and it's got all these other guitar players I admire, like Derek Trucks, players in there who are talking about how they got inspired by a Willie Dixon Kerosene record and I'm in there going 'Man! I was really inspired by Back To The Future Part 1.' Once I saw it in writing it seemed pretty stupid. [But] that was it, a big red semi-hollow bodied guitar. The way it was shot from the low angle. The whole thing was completely intoxicating to me. In that movie, you have a badass time machine car, which you can never have, but you can get a guitar. So when I left the movie I was really amped up. I'm like 'Man! I got to get a guitar, whatever that is.' I remember leaving with my parents and saying 'Guitars are cool as shit, I want one of those.' That was all it was as far as the coolness of what a guitar is. Then when I really got activated to play it, it sort of intersected with hearing AC/DC for the first time. When you're nine years old or so, that was the age I actually started playing, AC/DC is the most incredible thing in the world. All they're singing about is rock 'n roll itself, chicks, and cars. The guitars are all loud, there are never any ballads, it's all blues-rock. That was probably the thing that really hit me the hardest. I heard the AC/DC song, Riff Raff, that was a big 'I have to do this on my guitar!' I was looking at my shitty little guitar and listening to the tune and was like I got to figure out how to do this. So that's what I did. I would sit there and listen to stuff and just pluck it out. A tuner is a great thing. Early guitar players one thing you can give them is a tuner, sometimes it's overlooked. If you're in tune, and you're playing your favorite records and you hit the wrong note, you can just scoot it up a fret or down a fret until it's right. That's really what I did. That's how I learned.
GW: A few months ago you came out with a solo record, West Coast Mama. You got a bunch of your friends together to play on this record. How did this all come about? Did you envision this for a while now?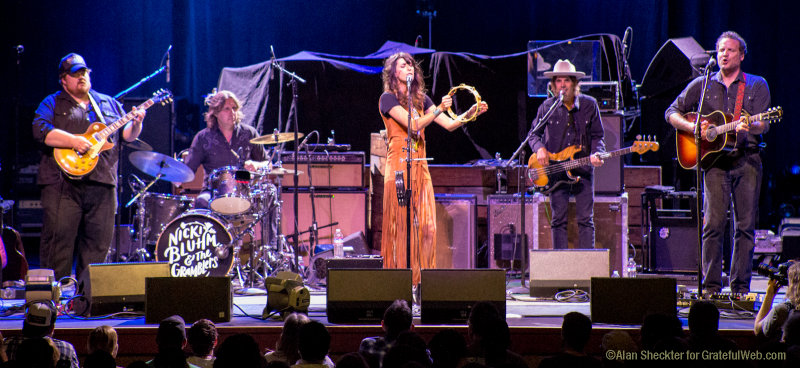 DN: Yes and No. I always flittered with that, I sang in bands in high school and I've always kind of done my own stuff. I've always been really lucky to work with people who are much better singers than me. Playing in a band with Nicki Bluhm, Dave Mulligan, Steve Adams, and even our drummer, Mike Curry is a better singer than me. I generally would let them have it because I was a better guitar player than our bassist or drummer. Actually, Mike is a pretty damn good guitar player. This is the only thing I could do [right now], so I really focused on it, and I had a few projects I'd been working on for a couple of years. The Gramblers thing had been very undefined, as far as we didn't really know if we were ending or not ending, it was sort of unclear so there was a little period there where I was loosely committing to things but not really sure what was going to fall through and what was going to happen. I hit a point last summer where I had a few things kind of come and go. A few things that didn't work out or I was wanting to do that somebody else couldn't do, and I had a couple of hits in a row where I was like, it's been a year since scuttling these different projects and working on what couldn't be released. I decided to try to finish something really just for the process of it. I wrote a song in August, and I said I'm going to put this out in September. I'm just going to do this right now. It came out in October, a couple of weeks later, but it was pretty close. It came out about 6 to 8 weeks after I wrote it. I just called Tim Lefebvre from Tedeschi Trucks Band, when we were touring with those guys. Love him and he is cool, he is a genius as far as his chops, a jazz guy and really knowledgeable, but the reason I was interested in him is he also knows how to be a big dumb rock bass player. I knew my songs had three chords. It needed someone with a lot of movement to make a simple three-chord song work. Mike (Curry) from The Gramblers, played drums and helped me put it together, Tim (Lefebvre), and Peter Levin, I met his wife Robin, who hosted a show on Sirius. I've seen Pete over the years and I just loved his organ playing so I just hit him up and said 'I don't suppose you would want to do this' and luckily he did. So it came together fast, it sort of pulled the Band-Aid off the situation, just wanting to get something done and out there.  In the process of it, I really found what I wanted to do this whole time. I accepted the fact that I didn't sing like Nicki or some of the other great singers I've worked with. I just do my own thing and I started to be more comfortable with the idea of doing that. Not being worried about what I wasn't living up to, or hearing a critical voice, like I couldn't sing a certain song as Mulligan could. I decided to focus on what worked for my voice and vibe. In the process, I realized it became something that I really wanted to do more of. I have been recording ever since. I have a whole album just about done that I'm going to be continuing to release stuff from slowly as it goes. Just trying to have fun with it.
GW: It's funny you compare yourself to all your former band members.
DN: Anything I've ever done has had really great singers in it. I'm very lucky. It's probably the only reason I've had any success at all is that I had really great singers around. Honestly, Nicki is a skilled singer but she's not an American Idol type, ringer, State Champion-type. Her greatest skill is singing the truth. No matter what songs we gave to Nicki she made it sound true. I think she tried to make them true to her. Even if it was something she had no idea about and was just thinking about it for a minute, she sang from an honest place. That made me feel a little better about doing it this way where. It's not always about being the biggest badass, it's about communicating your feelings to try to communicate the truth. Something genuine that people can experience if you can do that you're doing your job as a singer. You shouldn't stress about anything else.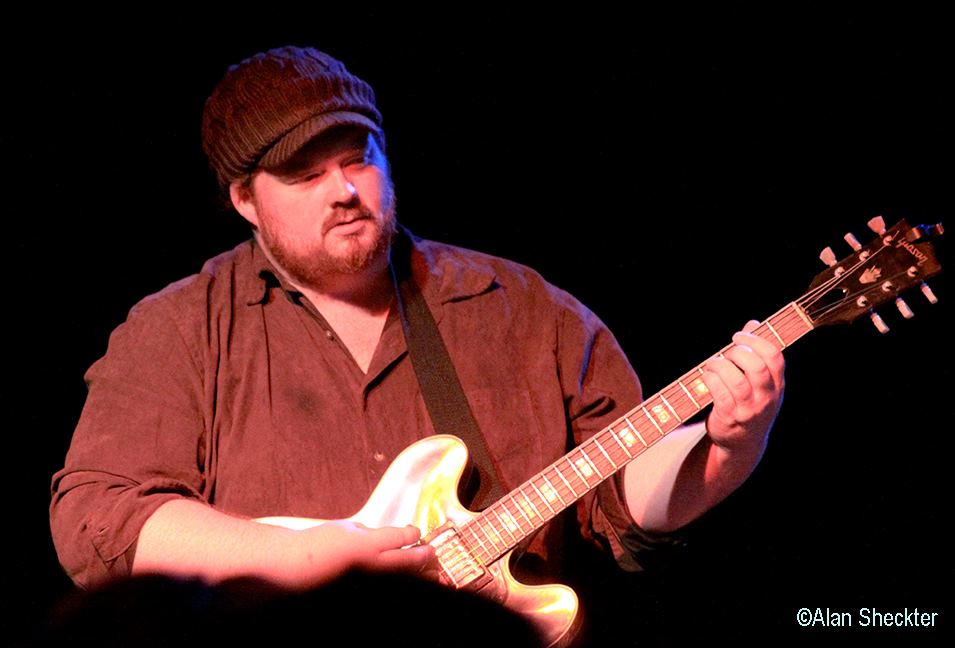 GW: Is there anything besides music that you have been able to reflect on in your life at this point?"
DN: I've been trying to get in touch with the muse. The thing that when you're bored makes you want to build a big crazy fort or make a crazy art project. It gives you that nagging feeling in the back of your brain that you want to create. We toured with the Gramblers so hard and for so long and we were in that weird zone, that a lot of bands get in, you're getting somewhere and technically kind of going upwards, playing to more people. You're on the right track but the higher that you go, the more expensive it is, more difficult to maintain everything. If you don't go high enough, you really have to keep at a rate that you can sustain all that stuff. We were more at the rate that you just grind it out every night. You play six nights a week, one hundred and sixty shows a year. It becomes a totally different job. It becomes about recitation instead of creation. You're just up there to create the feeling you had when you created that song, put the audience in that mind space, and hopefully, take them back to a song they ready like or maybe they're hearing for the first time, and you're giving them that memory. You are trying to get people to connect with something you created a long time ago. Now I'm really enjoying the present moment and creating things for just right now for my own satisfaction, not to play this song for a year in front of an audience a thousand times. Maybe you say Hey! I'll record a new song every day. Since the pandemic, I've probably written thirty songs. Believe me, some are better than others. There are some real clunkers in there. It's creative, and that's the thing I've really been enjoying about this. It's been triggered if you have an afternoon to play in the garden and all you have is two Star Wars stickers and a block of wood. That's plenty. You've got all you need to create a whole world for the day and have a lot of fun. That's kind of the mindset that I've been trying to get back into.
GW: That's really cool. You really get back to the basics. The way you described it with The Gramblers you were touring so much, that's great, but it's time off the road you cherish. That downtime and alone time.
DN: It's really important. As a band, you really try to build in [down time] as much as you can. We used to do writing retreats. We rented out a house in Pescadero. I spent a week just writing and we had our friend, Gonz, come in and cook for us, so we didn't even have to think about it. So we just sort of hung out and wrote. It was great to do that and spend a week doing that but we needed more time than that to live and have experiences, regrets, try different things and live in different places. Instead, you're just in a cycle doing the same old S-H-I-T. The whole cliche is you have your whole life to write your first album and you have six months to write your second. It's true. That's why you get a lot of second records that are about hotel rooms, tour buses, the road and being away. That's always good too, you want to be honest with your experience, but there's something about it that feels by the numbers. It's better to live a normal life and have normal experiences and have things that you feel like writing about. The best songs are always the ones about experiences that you want to capture some way, even if it's a bad experience or a break-up. You want to capture a certain feeling just to get your head around it. You end up purging yourself from whatever it was by confronting it directly. I've been enjoying returning to that process a little bit. Like you said, going back to basics is a good way to describe it. Filling up the original cup a little bit. I just think I wouldn't have stopped and slowed down if it wasn't for all this. In a way, I'm grateful this happened.
GW: The one thing that came out of this pandemic was you did a cover of You Ain't Going Nowhere (Bob Dylan). How did you get the ball rolling on this? Was there any other songs that you brought to the table that you wanted to do?
DN: No. I realized early on, it started sort of at the beginning of this pandemic. One good thing about being a musician, and trying to organize something like that, the more complex or specific it was, the less I was going to want to do it. I pretty much said to everybody 'Here's a song.' I sent a guy a track where I recorded myself singing the whole song, to get them something to sing to. A version without any vocals to record to. I just said to them, 'I want you to go and record a track. If you have questions on how to do that let me know.' As far as who I was reaching out to, they are all just people I know. I put a thing on Instagram saying if you want to be a part of this song hit me up. Let me know what you play and I'll see if I can find a spot for you. That filled up pretty fast! That's why there are twenty people on the song. Most of it was people I knew that I thought would return my call. I asked (Tim) Lefebvre first, and told him that everyone would be more excited to do this if you're playing bass. It's the same chords throughout the whole song, so it wasn't the worst thing I ever threw at him. He's such a sweetheart and he banged it out in a day. I told everyone I'm doing the thing with Mike (Curry) from The Gramblers, Lefebvre, and here it is if you want to do it, just do a track of your vocals and guitar, send a video of it to me and I'll sort it out. I knew not asking anyone to do anything else would produce good results. I sent it out to a bunch of people, there were some people who didn't have the home recording equipment ready to go. It was just everyone who was sweet enough to participate. I didn't really do much in that part of the process because everyone was doing their own recording. The engineer is actually listed as the band because everyone did their own. I started taking submissions four or five weeks ago and I was getting requests up until the Friday before it was released on Sunday. It was right down to the wire which is really tricky for the video editing and we mixed/mastered it. Curry mixed and mastered it, and he does a really great job, he's really good at it. Usually, the thing that is standing in the way of doing something like this is people are on the move so much, they got another show, do their own recording, got an interview. Now is the one time when you're like well, you got nothing to do man! If there's one time for people to participate is right now. Normally I wouldn't put people out like that. Right now I thought it would actually be fun for people, and it was for a good cause. It wasn't just me saying hey, be on my next single. It was a group effort and something to raise money for Backline. So everybody was really cool about it.
GW: You have directing experience as well. What advice do you have for young aspiring musicians and directors to forge ahead and make a career out of it?
DN: The number one thing for both. I have been learning it with the directing stuff, just dive in and do it. Don't let your limitations get in your way. I had Greg Loiacono come to me about doing a video. It was more as just buddies, and he didn't really know if I could do it. I did something for The Mother Hips earlier and it was really simple. I think his wife actually suggested, maybe Deren can figure something out. He came to me with the song and idea, and I could see a way of doing this, but I have no idea if I can actually do it. It was the perfect excuse to try because it was low pressure. I did it, I did another one. I've always been into film making and film but I never saw myself that way. Once I tried it though, I could see myself that way. That's why I hope that people just dive in and say I'm going to do this. I've made music videos with nothing more than my phone. I recently got a single camera but I've barely used it besides a few videos that I did since the shutdown. I just plow through it and do it. That truly is the biggest thing. I remember reading about Troma Movies (horror movies). Trey Parker from South Park was interviewed and he said, 'The main thing is quantity over quality.' I think there's a lot of truth to that. The 'quality over quantity' is wrong. Don't sit there getting one thing right for five years. A lot of times that thing is a bust. Believe in yourself and your own creativity, and the weird things that only your brain would come up with, you have access to that you can't even imagine. Give credence to that, because no one else has it, and you'll see other people digging it too.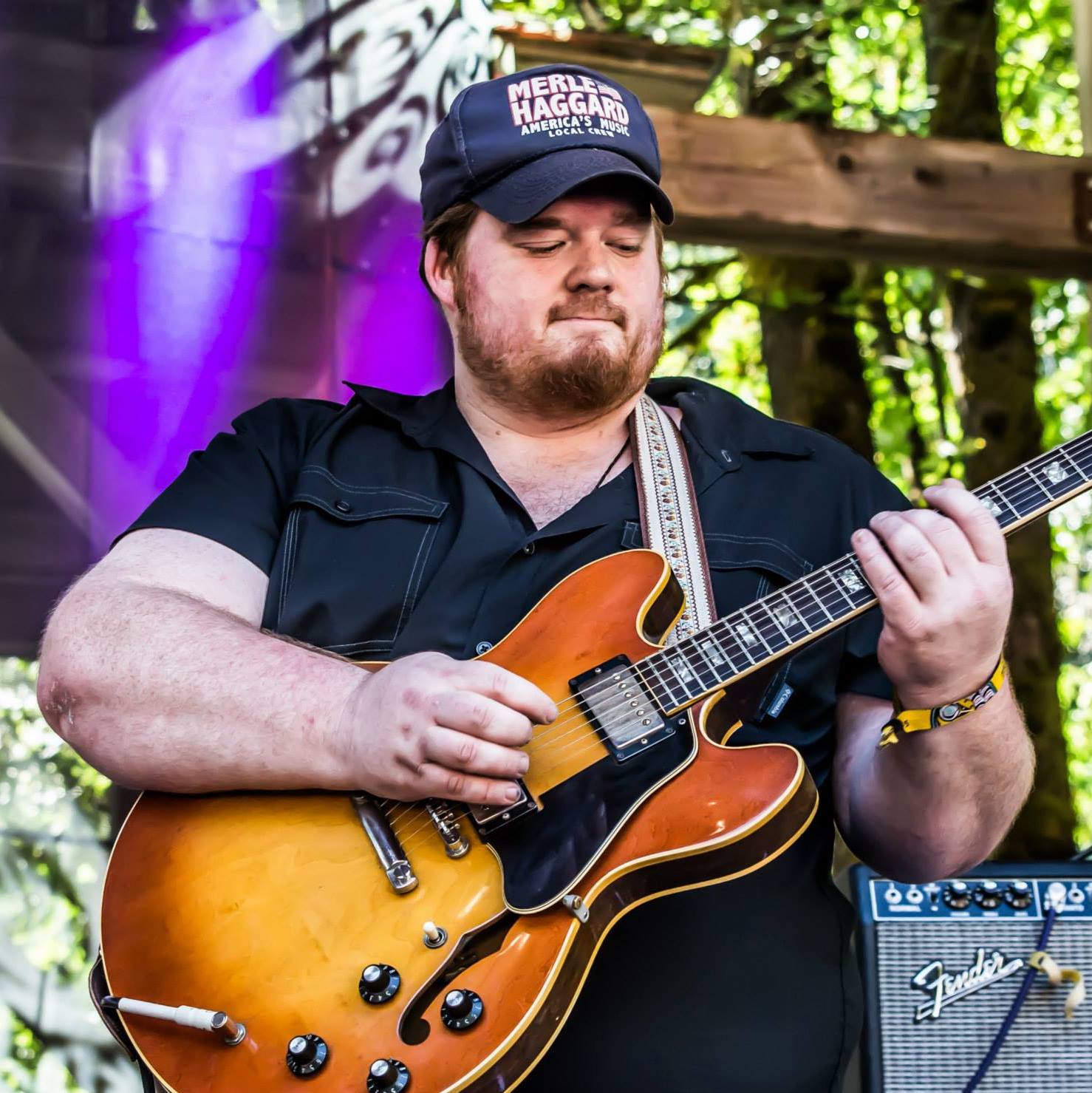 GW: You have involvement with Backline. If I could use one word to describe it is amazing. Can you tell people that aren't familiar with Backline what exactly it is?
DN: Backline is very simple. It's a resource hub for people in the music industry to be able to access mental health and other wellness services from a simple easy to navigate platform including the most important thing, caseworkers. Where someone in the music industry needs help normally would hear about this kind of thing. If anyone is checking out this interview right now and needs help, the first thing they're thinking is "It's hard to qualify, there's probably a million forms, and I have to know my 1099…". A lot of times when you're in a crisis that's the last thing you want to deal with and you don't want to be reminded of how difficult it is and the whole thing can be overwhelming. One of the main things that Backline does is, a caseworker program, where you call and write a note, you basically have a friend there to walk you through it. We work with all the music charities and support services you can think of such as MusiCares and Sweet Relief, and all those different places. As musicians, we sometimes don't know how to find the right thing and can be so stubborn, that we're not going to take the time to find out. If you just take the time to say you need help and say what you need, Backline will essentially walk you through the rest of the process, find the right help for you and set it up in a way that is easy.