Karina Rykman is one of those bass players that can fit into any musical scenario. With her infectious smile and general upbeat way about her, she brings life into every project she is a part of. Whether it be the trio of Marco Benevento or her own, Karina Rykman Experiment, you know the energy will be flowing with every bass note from Ms. Rykman. 
GW: How did you originally connect with the Canadian based company "ToneConcepts"? What were the most memorable interviews you conducted?
Karina: I met those guys way back in 2012 through guitarist Alex Skolnick. Loved every interview I did! It was fun being an on-camera personality at such a young age. Perhaps the two that stand out the most are Nels Cline, + a super memorable time in LA with Dweezil Zappa. Lovely people and, obviously, both brilliant minds.
GW: You have a huge role as General Manager of the Rocks Off series? How did you originally meet Jake Szufnarowski?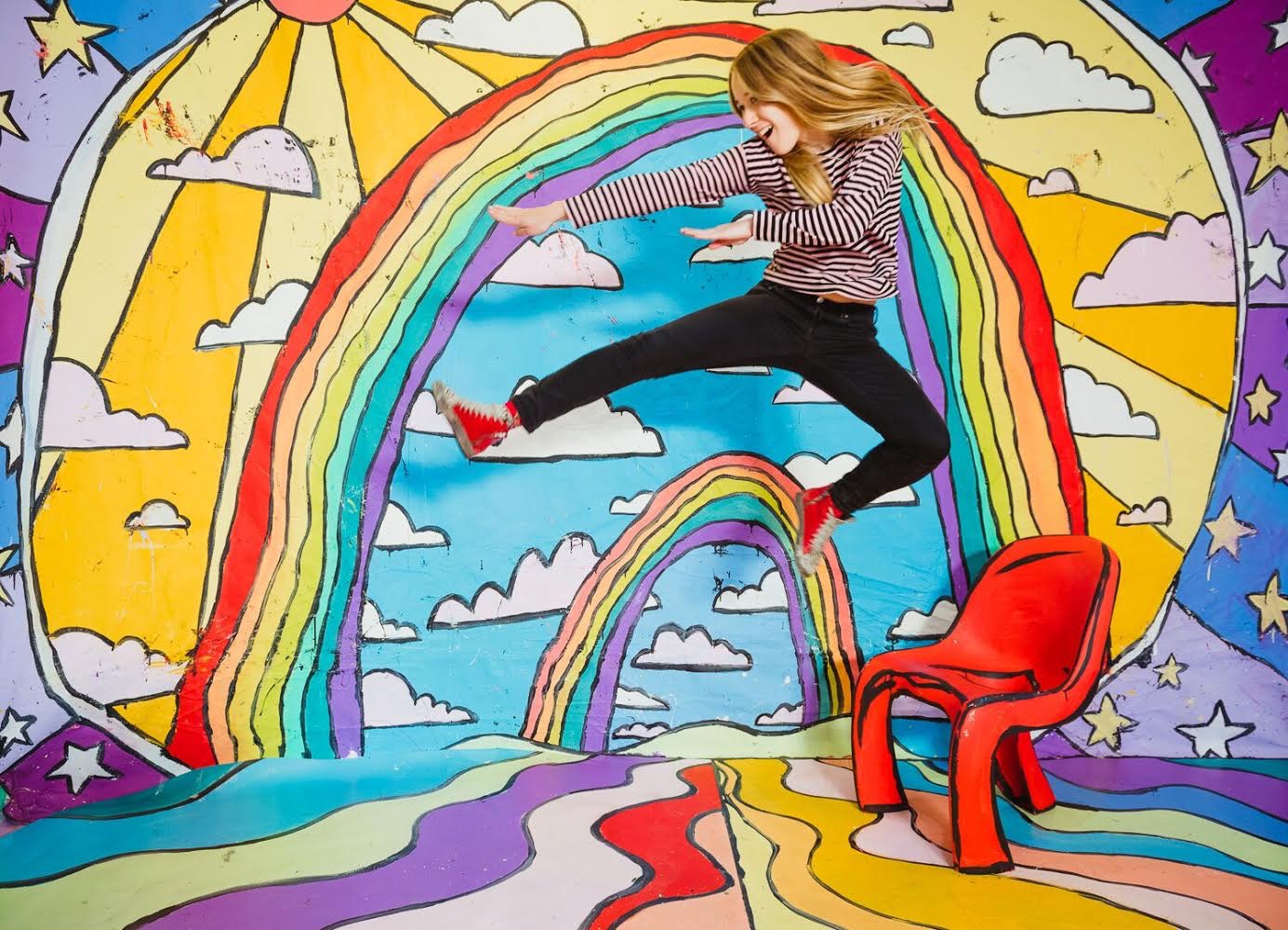 Karina: I met Jake in the summer of 2012, right before my first semester at NYU. I was playing in a band at the time called Sound Of Urchin, and we played a Rocks Off Concert Cruise. I knew of Jake but had never met him. We hung out after the show, and I said that if he ever needed an intern, I loved the Rocks Off ethos and vibe and would love to join the team. He said he hadn't had an intern in five years, but I seemed just right. I started the next day. It's been almost eight years and I haven't looked back!
GW: You studied Music Invention and Distribution from NYU. What professors had a significant impact on you during your education?
Karina: I wouldn't have been able to go on the road or work at Rocks Off or do any of the "extracurricular" things that I've since turned into my career if it weren't for the Gallatin School of Individualized Study at NYU. Truly an incredible program that allows students to craft their own majors and individualized plans of study. My advisor, Bill Rayner, stands out - he teaches guitar and songwriting and is a gem of a human. Amanda Petrusich -- a wildly prolific and spectacular writer -- was a fantastic professor as well. Greg Erickson, too! Fantastic people and incredibly supportive of my "vision," if you will.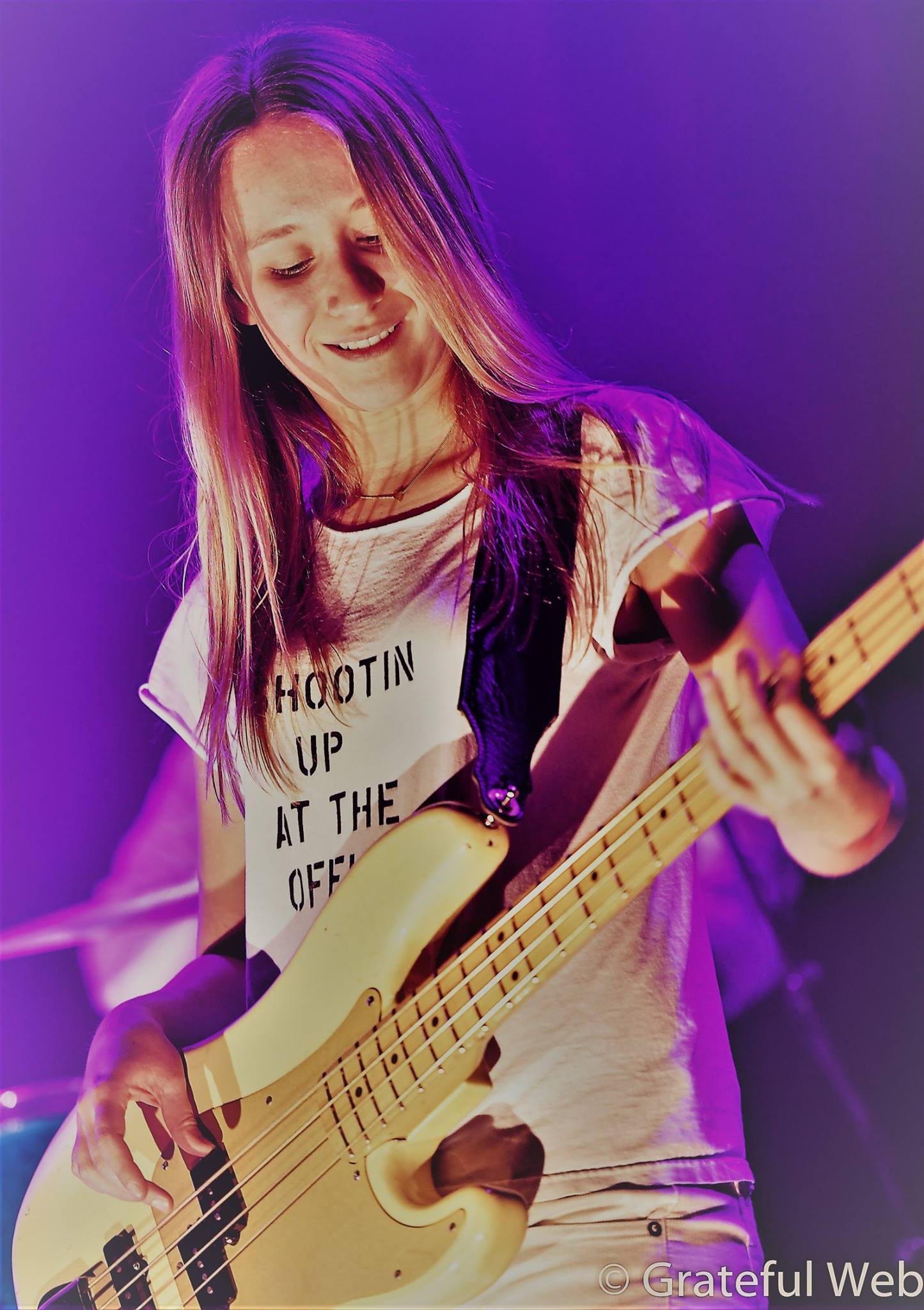 GW: You got to soundcheck with those guys from Vermont at Madison Square Garden. We know you're a huge "phan." Was it truly a dream come true? 
Karina: It's still completely surreal. I can't believe how much I get asked about the experience -- and I never get bored telling the story! It was truly dream-like, something I'll never forget. I was walking into walls afterward. I put on the video at my apartment after for about ten friends, just said, "watch this," and everyone was shocked! (laughs). Some things are beyond explanation. My appearance on the "Long May They Run" podcast, where I tell the full story, has garnered way more attention than I thought. I have so many people saying they heard about me through that. I'm like, "Really? Wow!"
GW: Joining Mr. Marco Benevento in 2016. Are there any experiences that stand out in your mind during the past three years?
Karina: Oh, man, so many! Japan! Christmas Jam! Outside Lands! Opening for Vulfpeck in London! 17 shows in 17 days in 2017! Tour bus breaking down on that run, and then flying to the gig, made it in time, and used all of Jackie Greene's gear - then the tour bus got fixed and arrived at the venue just as we finished our gig. Singing "Could You Be Loved" on stage with Dispatch and Guster at the Mann Center in Philly. Jumping in the pool with all our clothes on after our gig at Merriweather Post Pavilion. My first hometown NYC show with Marco at Music Hall of Williamsburg surrounded by my friends and family. Opening for the Claypool Lennon Delirium and setting up right next to Les's rig. Just laughing our way across the country, eating incredible meals together, and having the best time on and off stage. It's really crazy to think four years have gone by - I can't believe I found myself in this group of people where I feel so at home. I know it's rare. I'm lucky and beyond grateful.
GW: When you're not touring, what do you like to do on your "off-time"?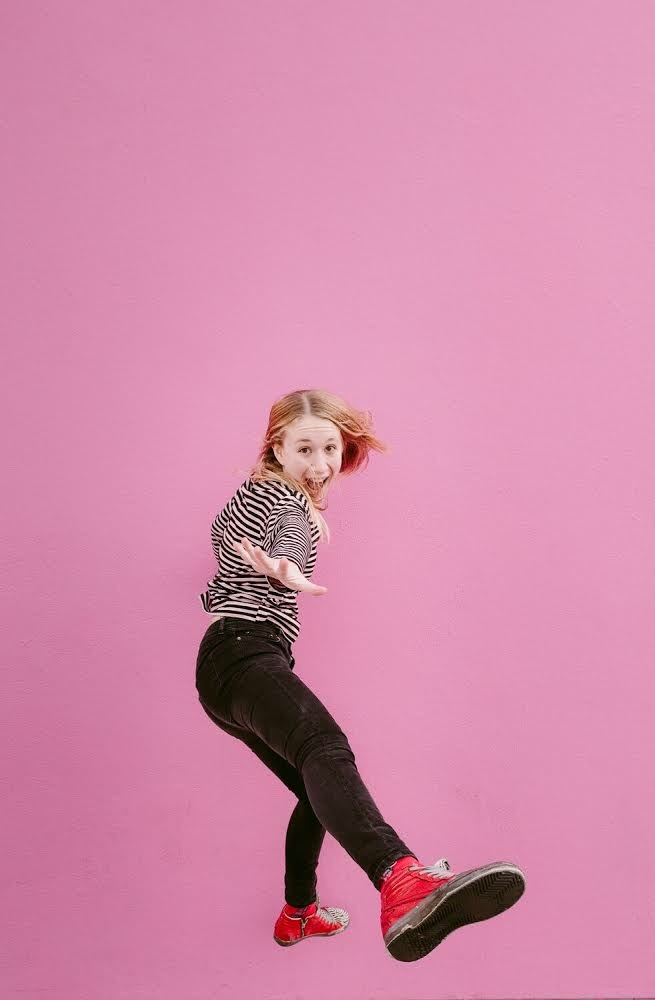 Karina: I like to spin records and play/write music at home, eat, cook, see lots of live music, do pilates (*laughs*), record my weekly podcast 3 From The 7 at Relix, watch Curb Your Enthusiasm, and catch up with all my pals and my folks that I certainly miss when I'm on the road.
GW: Let's chat about your band: This gives you a chance to direct. How did you connect with Adam & Chris?
Karina: I met Adam & Chris at NYU! They are phenomenal musicians and phenomenal people. I love them, dearly. I had an all-improv gig with John Medeski, Billy Martin, Nels Cline, and Marco at a festival in the summer of 2017, and I was like, "oh, shit, Karina, you need to practice improvising like every day. A lot". So, I called Adam and Chris. And we jammed all the time that summer, and then I was like, "Oh, shit, this is good," and it all spiraled out from there. We put out two singles last year. We opened for Khruangbin at the Capitol Theatre, we played moe.down and Hulaween, we opened for Guster at Higher Ground, we headlined Rough Trade in the Spring and then moved up to the Brooklyn Bowl in the Fall. We played Portsmouth, NH, and Nectar's in Burlington...and all with no manager and no agent and no PR or anything. I'm very grateful for all the opportunities to play, and the fact that people keep coming out to see us! More music and more shows are coming this year! Let's just see where it all goes. It's a thrill to get to play with Adam and Chris, to put music out and tour under my own name, and I can't wait for more.