Based in the greater Philadelphia area, Jamie and the Guarded Heart bring their Telecaster driven, working class rock and roll to their latest full-length release, Funeral Song. The album features bandleader Jamie Salvatore's honest vocals and vivid storytelling alongside co-bandleader and bassist Morgan Russo -- whose driving and melodic bass lines tie the band together. Like Jason Isbell and Springsteen before him, Jamie pens honest, heartfelt songs about his hometown, the characters who live there and the struggles they have in a blue-collar town.
"The songs for the album came about while being on lock down, but really they've been inside of me since I was a little kid," says Jamie. "Writing for us is like a mundane fever dream. A look through the veil of who we grew up around and the way we saw life unfold (or how we wish it unfolded) in a blue-collar area. We write about what we know. Growing up in the Philadelphia area -- and Conshohocken specifically -- is my reference point for the world. One of the things that has been an amazing life lesson, is that while I'm writing about my hometown and my experiences, other people frequently tell me the songs are just like THEIR experiences. The sentiments are universal. And for that, I'm very fortunate."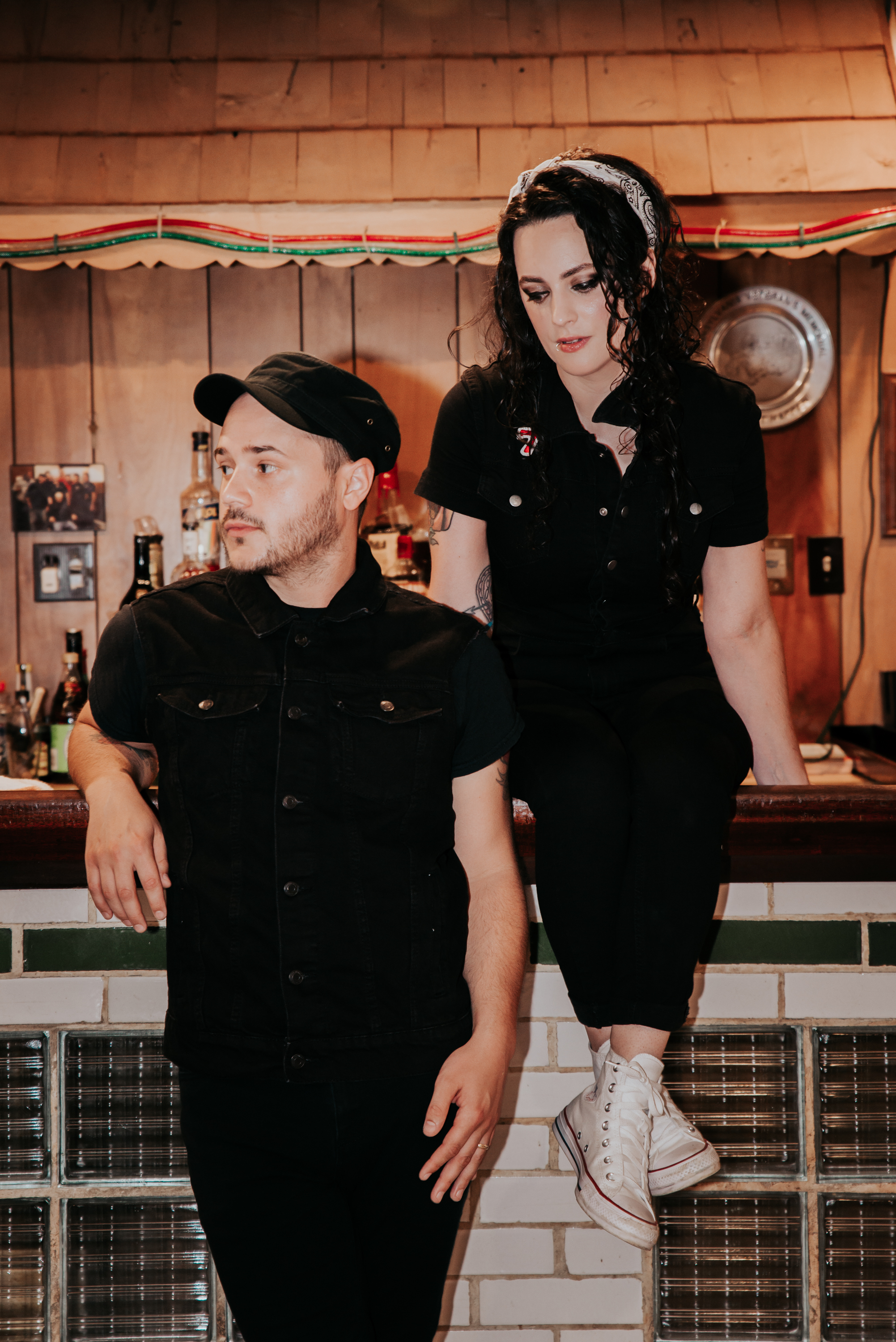 Jamie and the Guarded Heart sat down with Grateful Web to discuss Funeral Song.
GW: You titled the album Funeral Song -- how did you choose this title and how do you feel it represents the songs on this album?
JS: We picked the title Funeral Song because it felt appropriate to the themes of the album. We talked a lot about loss whether it be people or places or just ideas. I think everyone kind of went through a big inventory of their lives over the past couple of years and we were no exception to that.
GW: Many of the songs on this LP were written during the worst and longest part of the pandemic.  How did that experience inform those songs? Were you inspired by different themes and topics for this record than you had been prior to the pandemic?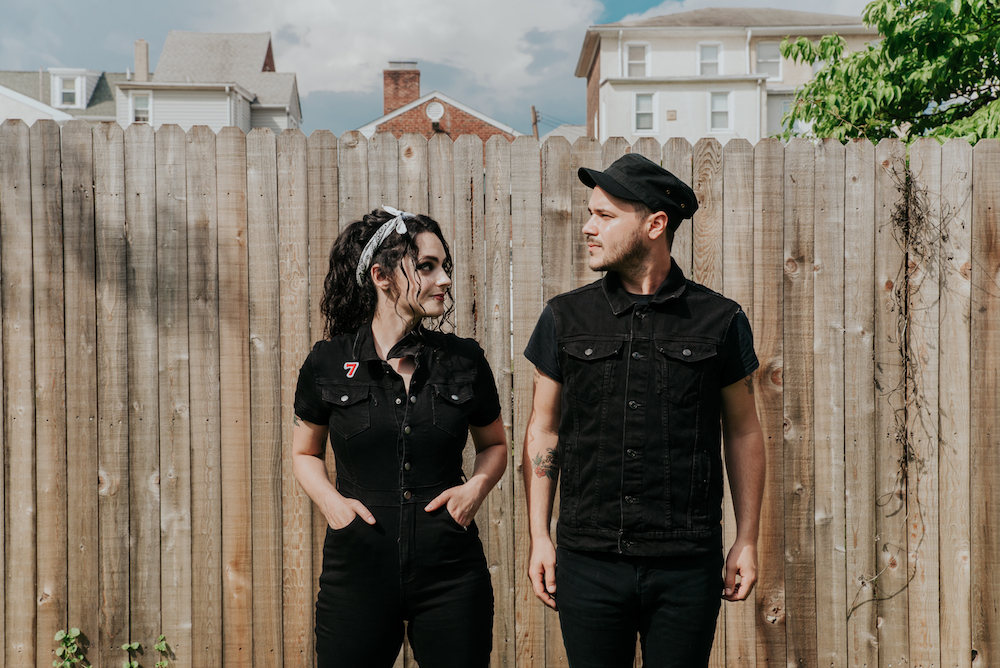 JS: Morgan and I had a lot of time to sit around and talk. During those days, everything was fairly uncertain, and it gave us a chance to kind of assign new value to the things in our lives. It gave us a chance to look back at the things we missed. I wouldn't necessarily say that the things that inspired this record were different than they were before, but I think they just went deeper than they did before.
GW: How does being from the Philadelphia neighborhood of Conshocken influence your songwriting?  What parts of Philadelphia do you bring into Jamie and the Guarded Heart?
JS: I think we're an East Coast band through and through. Especially the Philadelphia area. We were raised on the local radio and by blue collar folks who taught us about hard work. I think those things really come through in what we do. And we're proud of that.
GW: In the song "Running Scared" you've said it's about sacrificing everything for the pursuit of your music.  What makes you keep going? What makes the fire continue to burn?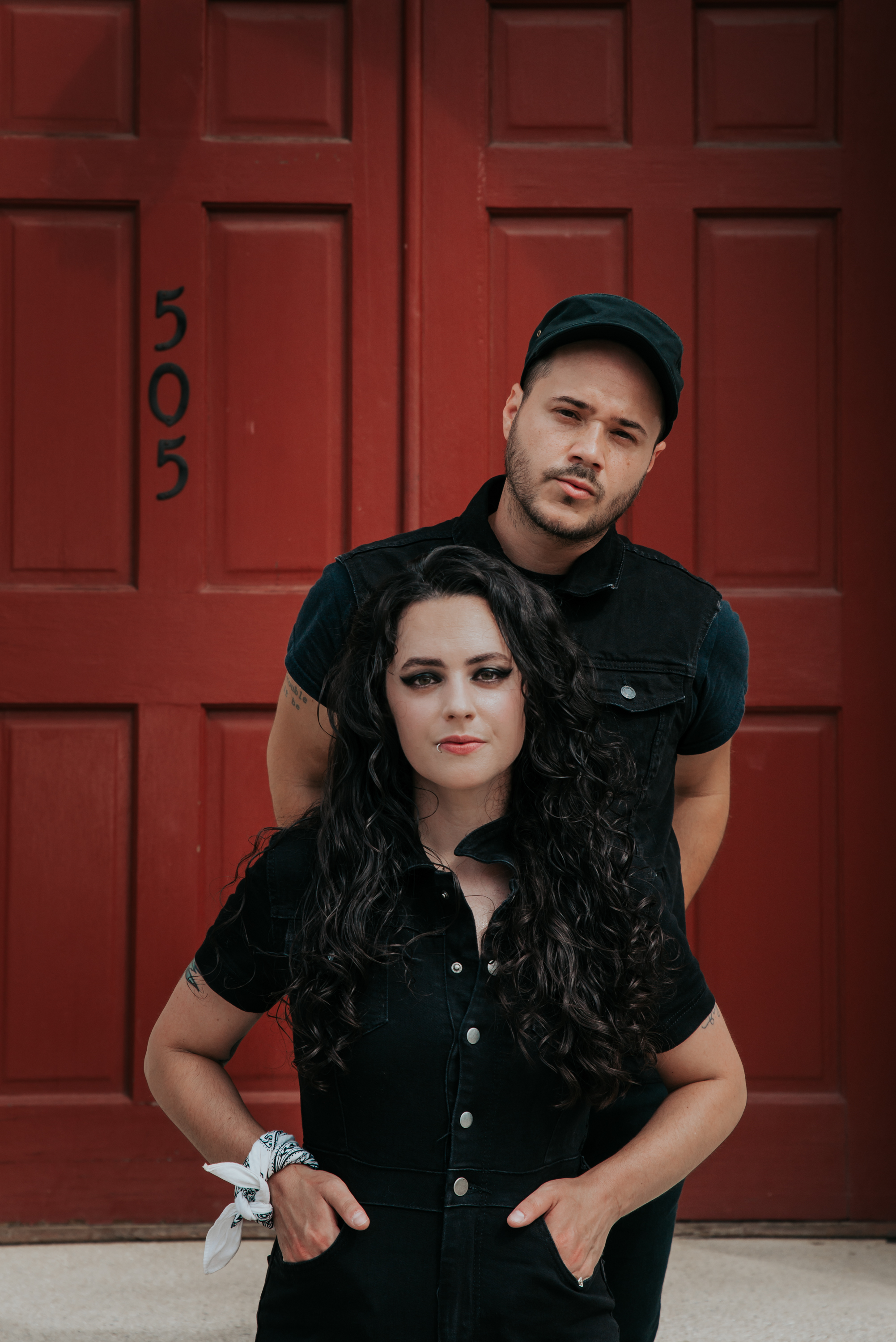 JS: There are a few things that keep us going... Being able to be on this journey together is very meaningful, along with the connection that we make with other people through our music, which has been incredibly gratifying. But I really think it's the belief in what we're doing. We really believe in the work, and we really want to share our songs with the world.
GW: What's your songwriting process like? Jamie - do you bring ideas to the band? are they fully formed? do you work songs out together?
JS: Every song kind of starts out the same - on a piano or an acoustic guitar. We live by that Tom Petty thing where we don't really feel like it's a song unless you can play it by itself on one of those. Once there are some bones to it, I'll bring Morgan the idea. If she seems moved by it, I'll know which direction to head in. Once the song is all finished up, we'll present it to the rest of the band to finish shaping it.
GW: We can hear lots of "working class rock" in your songs. How do songwriters like Tom Petty, Jason Isbell and Springsteen influence your music?
JS: They are pretty much the big 3! We are hugely influenced by those folks. Those writers are really able to tell a story and it feels like YOUR story. That's what the good ones can do. The more specific you get, the more relatable it gets. And I think that's the magic that good songwriters can bring. So, we're just trying to get a little piece of that magic.
GW: Morgan - as the bassist, what's important to you sonically to bring to the band and these songs?  Do you ever write songs on the bass?
MR: It's important to me to try and keep a sort of raw quality in our songs. Jamie and Scott can get a little carried away with production, and while 99% of their ideas are great, I try to make sure we keep a little grit. As for songwriting, I'm not really a writer but I do enjoy helping Jamie get his song ideas across the finish line.
GW: There is a lot of loss explored in the songs on this record and in 2022, we are experiencing a lot of global trauma. Was making this album cathartic for you?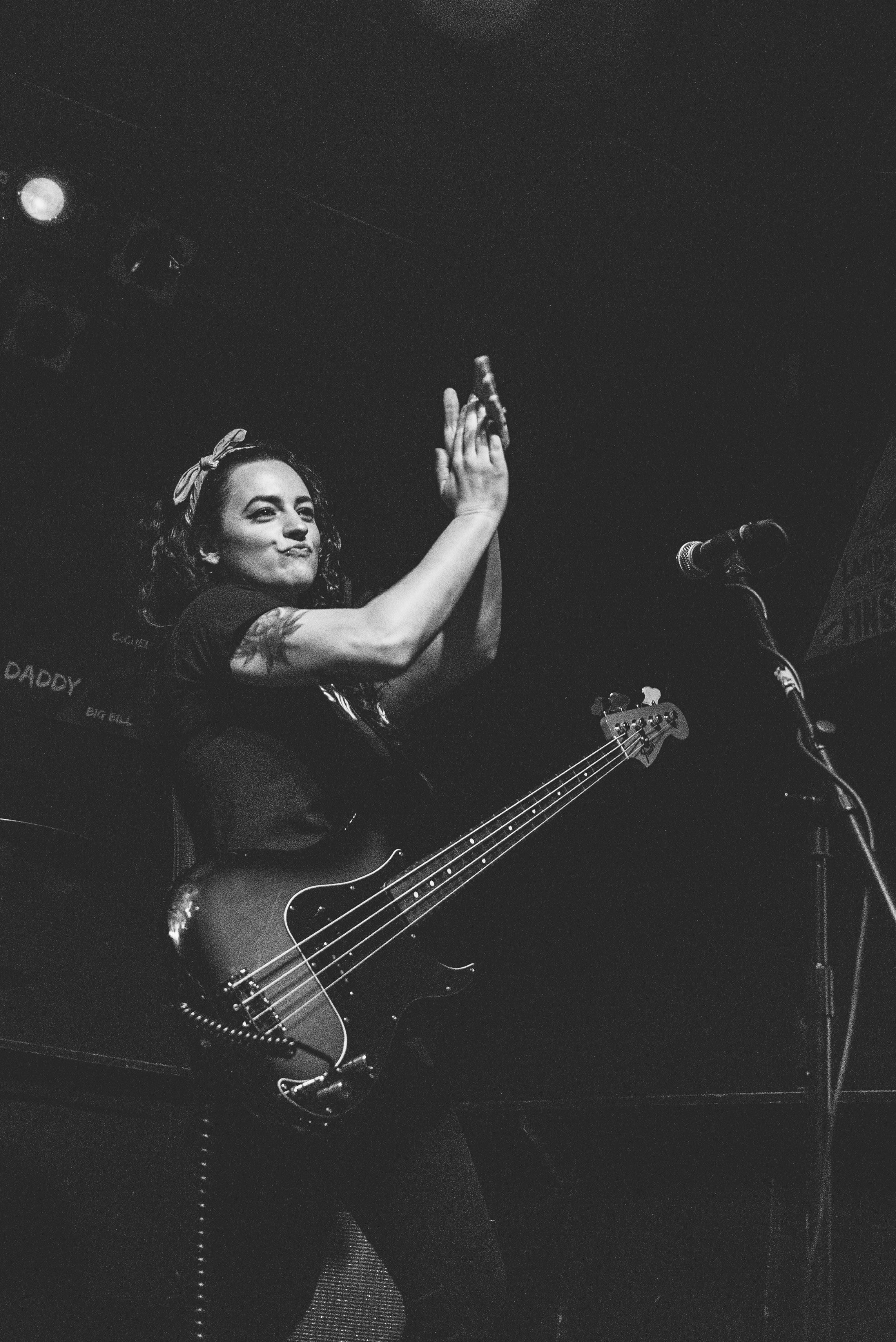 JS: Making this album was incredibly cathartic. We would come home every day from the studio completely drained. It was like a purging of all of this bottled up hurt. It was a tough process but more rewarding than I can put into words really.
GW: Morgan, you contributed most of the production ideas to the song "Kiss Me On The Mouth."  Did you have a singular vision for the song? How did you approach the production process with this song? Tell us about your inspiration in approaching this song in the studio.  
MR: When we're in the studio, we speak less in technical terms and more in musical references. For this song, the musical references (the inspiration in the studio) were The Rolling Stones, Butch Walker and "Tenth Avenue Freeze-Out" by Springsteen. The Stones are one of my favorite bands and I had a clear vision of this song feeling like a rock 'n' roll song you could listen to on the beach. It felt like warm weather in a drunken haze, where you make bad decisions and good stories.
GW: The final song on the record, "Sing From Your Heart" is acoustic, stripped back, intimate, raw and draws on your Americana influences.  Jamie, can you tell us about how you chose this as the closer and why you made the decision to do this one solo?
JS: To be completely honest, Morgan chose this one! I wasn't totally sold that this song would fit into the record. It was a demo and I thought that maybe we needed to fill out the sound but Morgan felt like it was the perfect closer. Now, I couldn't hear the record without it. I recorded it in our dining room late at night, you can hear our radiator in the background. It's another really personal moment on an already personal record.
GW: What's next for Jamie and the Guarded Heart? Touring, touring, touring!
JS: We just want to get out on the road and share these songs with as many people as we can.
Find Jamie and the Guarded Heart Online:
Official: http://www.jamieandtheguardedheart.com/
Instagram: https://www.instagram.com/jamieandtheguardedheart/
Twitter: https://twitter.com/jamieandthegh
Facebook: https://www.facebook.com/jamieandtheguardedheart/