If you give a mouse a cookie, he's going to ask for a glass of milk. If you give a moose a muffin, he'll want some jam to go with it. If you give a Pigeon a Ping Pong, he will create high-energy psychedelic funk music from jam given to previously said moose. By now you've heard the name Pigeons Playing Ping Pong, rising up the ranks of the jam world and dominating sold-out shows around the country. Their energy is unmatchable, their enthusiasm is undeniable, and they are just getting things started. With over 200+ shows a year and their first Red Rocks headlining gig plus their own festival Domefest coming up this summer, it's safe to say the Pigeons are here to stay. Lead guitarist Jeremy Schon sat down Grateful Web recently to discuss both Red Rocks and Domefest, along with the rise of the Flock and what awaits beyond the horizon.
GW: What's happening guys, Elliot here with the Grateful Web and today we're here with guitarist Jeremy Schon of Pigeons Playing Ping Pong, Jeremy how you doing today man?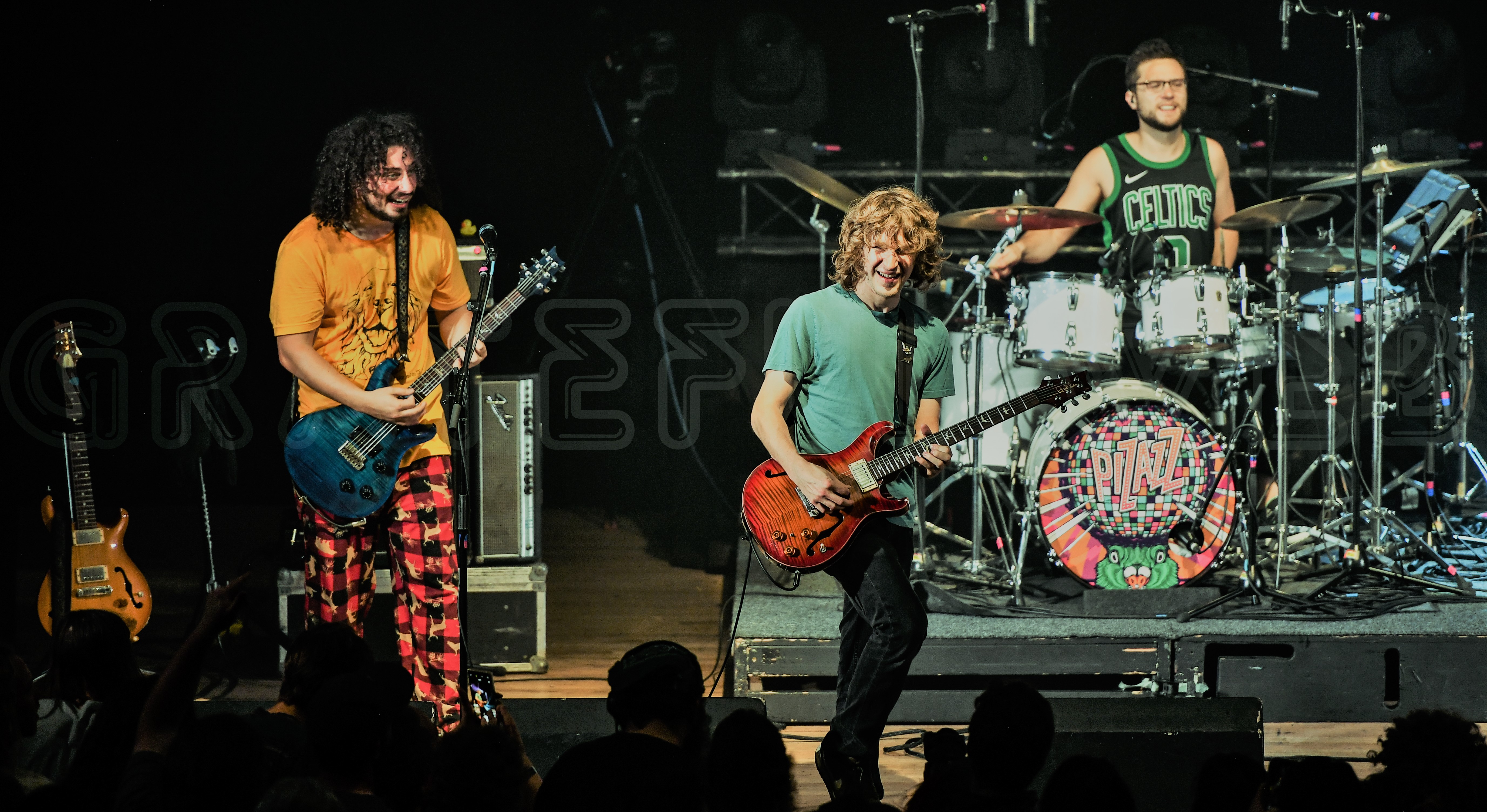 JS: Doing good man, just working on some Domefest material, thanks for having me.
GW: Now there's a lot going on in the Pigeons realm, you're deep into your 2019 Winter/Spring tour, selling out some the nation's biggest clubs left and right with Red Rocks and Domefest on the horizon. So I wanted to start there, this May will mark the 10th anniversary of Domefest, a festival you founded as a student at the University of Maryland, tell me about the history of Domefest and your vision ten years ago when you started this incredible festival.
JS: 10 years ago I was a senior at the University of Maryland College Park, and we found this cool spot where we did this really strange gig one time about 15 minutes from campus, the property owners were great people, and the owner said that we should throw a party at the venue. I was pretty heavily involved in music business student groups at this point, and I just wanted to throw an event. Frankly, I wanted to do something on campus, but when this property came up where we could have people camp and not have a 10 PM curfew, it really was the perfect scenario. Six months later the first Domefest happened, and it was the best day of my life, it was just crazy walking around the grounds, and everyone was smiling and having a good time, that moment really resonated with me. I never sought out to really throw a music festival or get into this side of the business, but it all came together at that moment.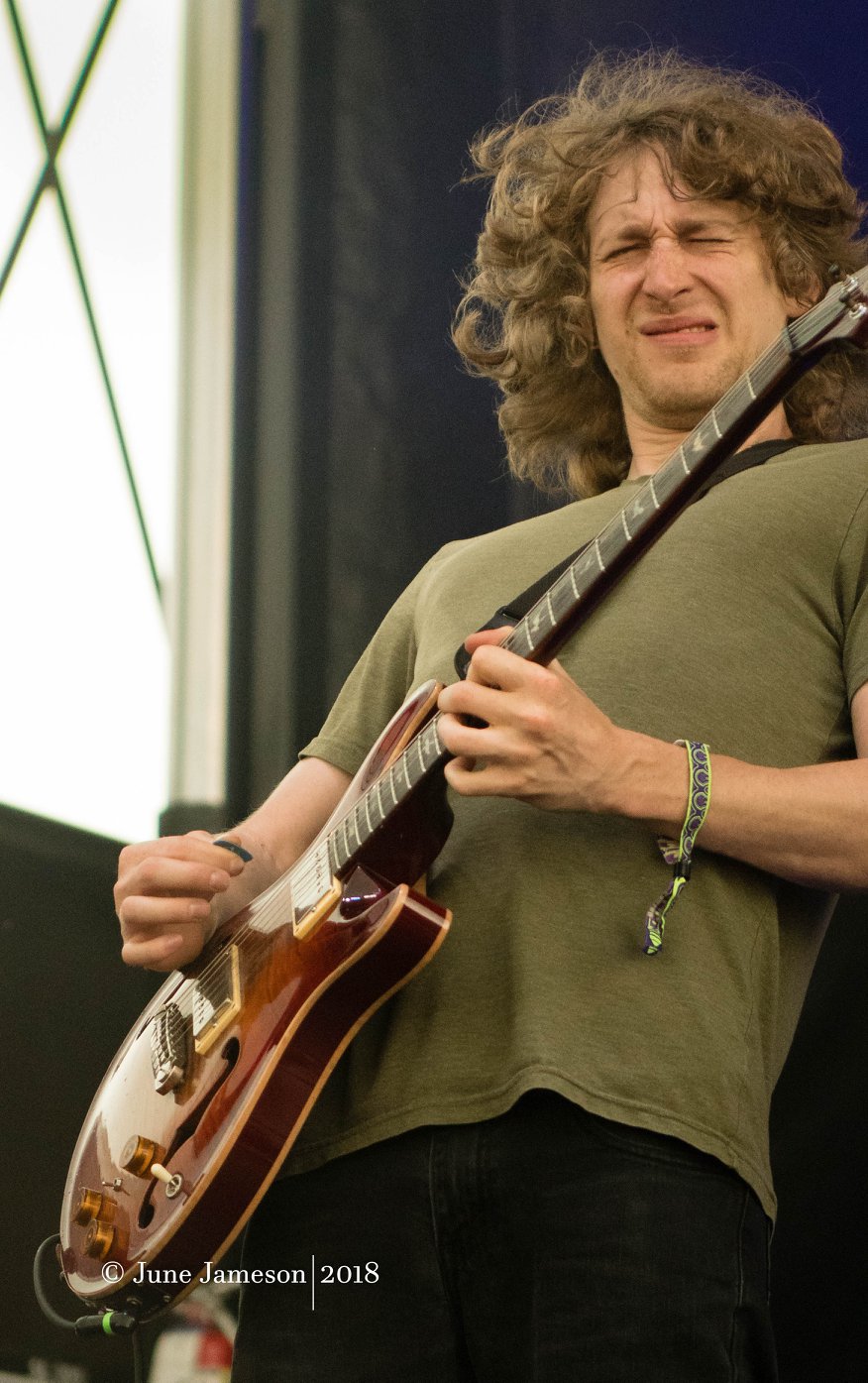 After year one, I knew we had to do it again, but I knew there were things we could do better, so we threw it two more years at that venue and just continued to add to make it a better and more professional festival. Now, ten years down the road we're moving to Marvin's Mountaintop where I used to go for All Good Festival, and it's really come full circle. When I was looking for a new property, Marvin's really just has the perfect setup even for something small and intimate like Domefest, and we're keeping it small this year capping at 2,500 people.
GW: Now in 2009 not only were you crafting Domefest, but that was also the beginning of Pigeons Playing Ping Pong. When you were crafting this festival, were you looking to just book some bands and experience the music business side of the industry or did you envision this as Pigeons Playing Ping Pong festival from the start?
JS: There was no thought about it being a Pigeons festival whatsoever. Honestly, I wasn't even planning on starting this crazy festival. Over the years, it just sort of evolved into a Pigeons festival, we started growing and developing as a band, and I noticed that the biggest sets of the night always seemed to be the Pigeons sets. So I said, "Hey, what better way to help the festival grow and help the band grow then headlining," and we started to develop this amazing and loyal fan base.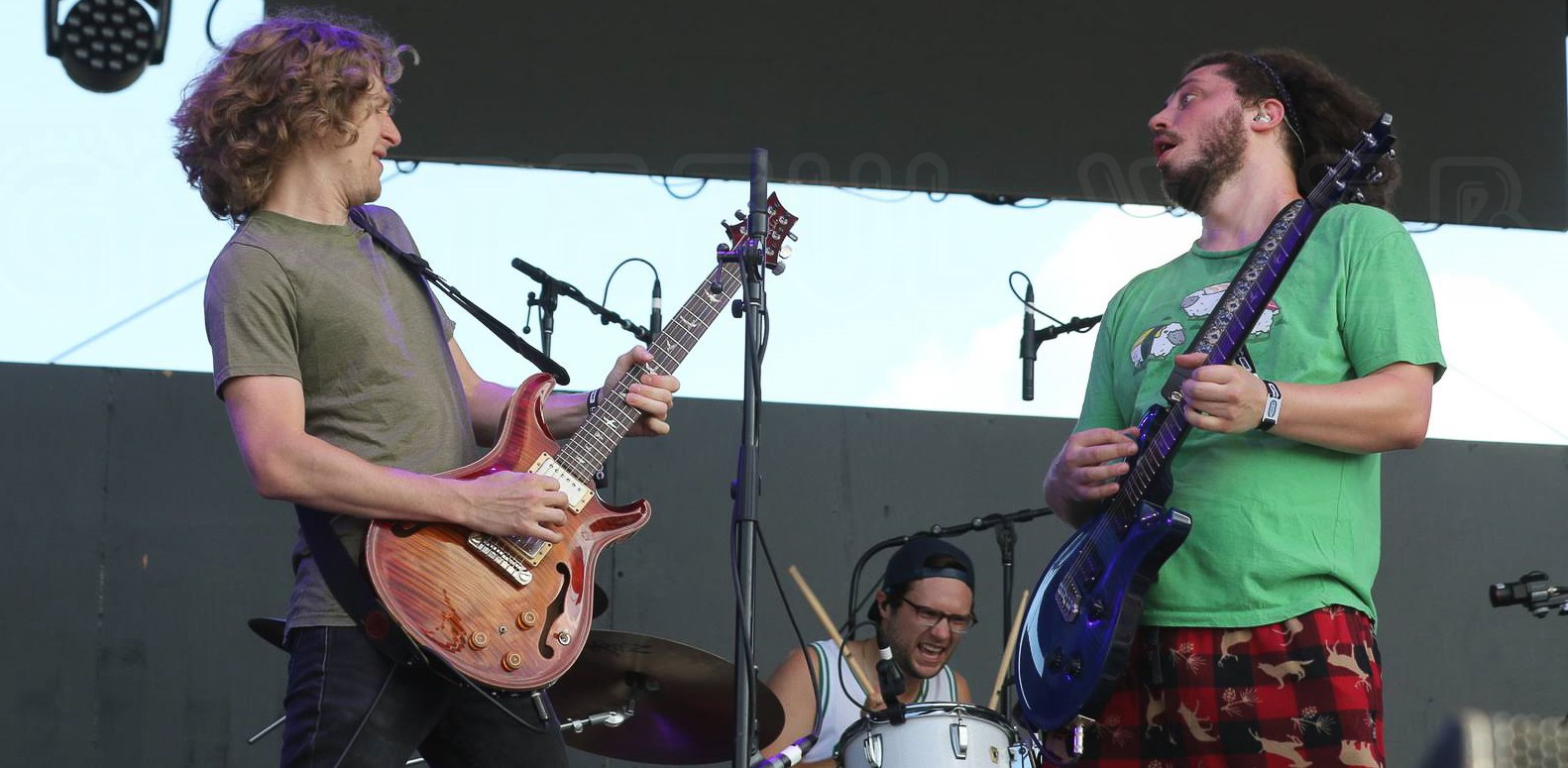 GW: Now once upon a time, you guys were an up-and-coming band playing tons of festivals around the country. Now that you've become more established and you're able to support other acts and book them at events like Domefest, who are some of the lesser known known acts (at Domefest) that you feel like people should check out?
JS: Literally all of them. The big thing about Domefest, from year one I wanted to expose bands that don't necessarily get the opportunity or chance to play in front of receptive audiences. Bands that might not be known to our audience or fan base, but when you hear them you go, "Holy shit, who are these guys?" All the bands I've booked, I've usually discovered them on the road, at festivals or through recommendations from others, but again most of the time it stems from just watching a set at a music festival and being blown away by a particular performance.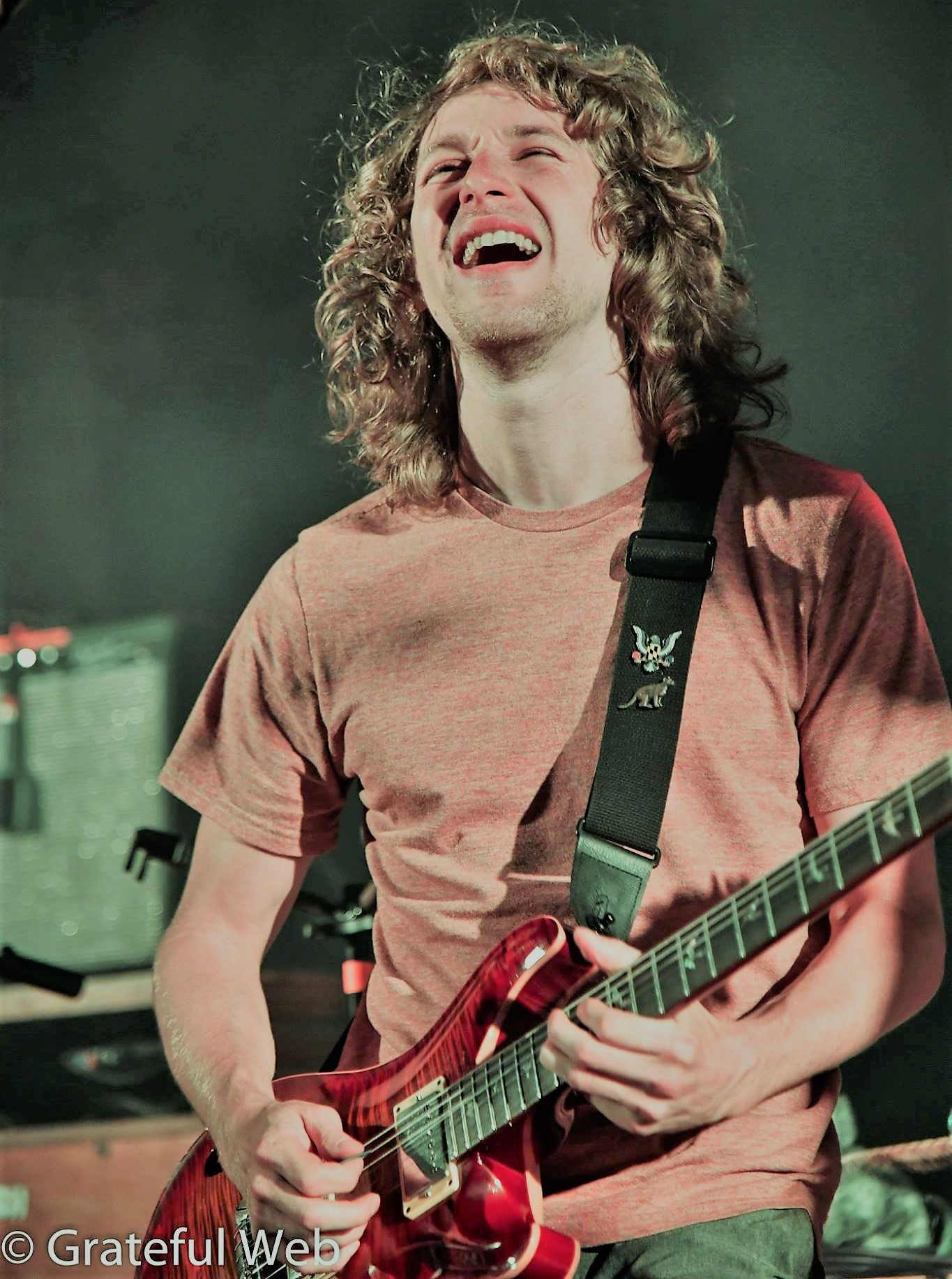 I'll give you an example, a couple of summers ago at Electric Forest we had just got done doing an Everyone Orchestra set and I came across Joe Hertler & The Rainbow Seekers for the first time, and I had never heard of their band but was absolutely blown away. I said, "We've got to have these guys at our festival," and we've now taken them on a bunch of Pigeons tours as well, they are just great guys.
Also this year we've never had Funk You at Domefest, and they are phenomenal band from the Southeast. We also brought in Goose, who we first played a show with in Connecticut about four or five years ago, and they absolutely crushed that show. Fletcher's Grove, they helped us out a lot in Morgantown, West Virginia back in the day, we've got them back on the bill, and that's generally the theme for all the bands at Domefest.
Another big thing I'm excited for this year is we're rolling out the first Domefest All-Star set. I won't dive into too many details because we want it to be a surprise, but it's going to be a huge collaborative set with all Domefest musicians, and I cannot wait to see how that goes down.
GW: Rock on, Domefest is the place to be this summer. Another monumental event for PPPP this year is your first ever headlining gig at the iconic Red Rocks Amphitheater in Colorado this May, alongside your longtime buddies Twiddle. Now you played there last year warming up moe. However, this is your first time on top of the bill. Tell me about your history and relationship with Twiddle, and what it means to be co-heading Red Rocks with some of your good friends.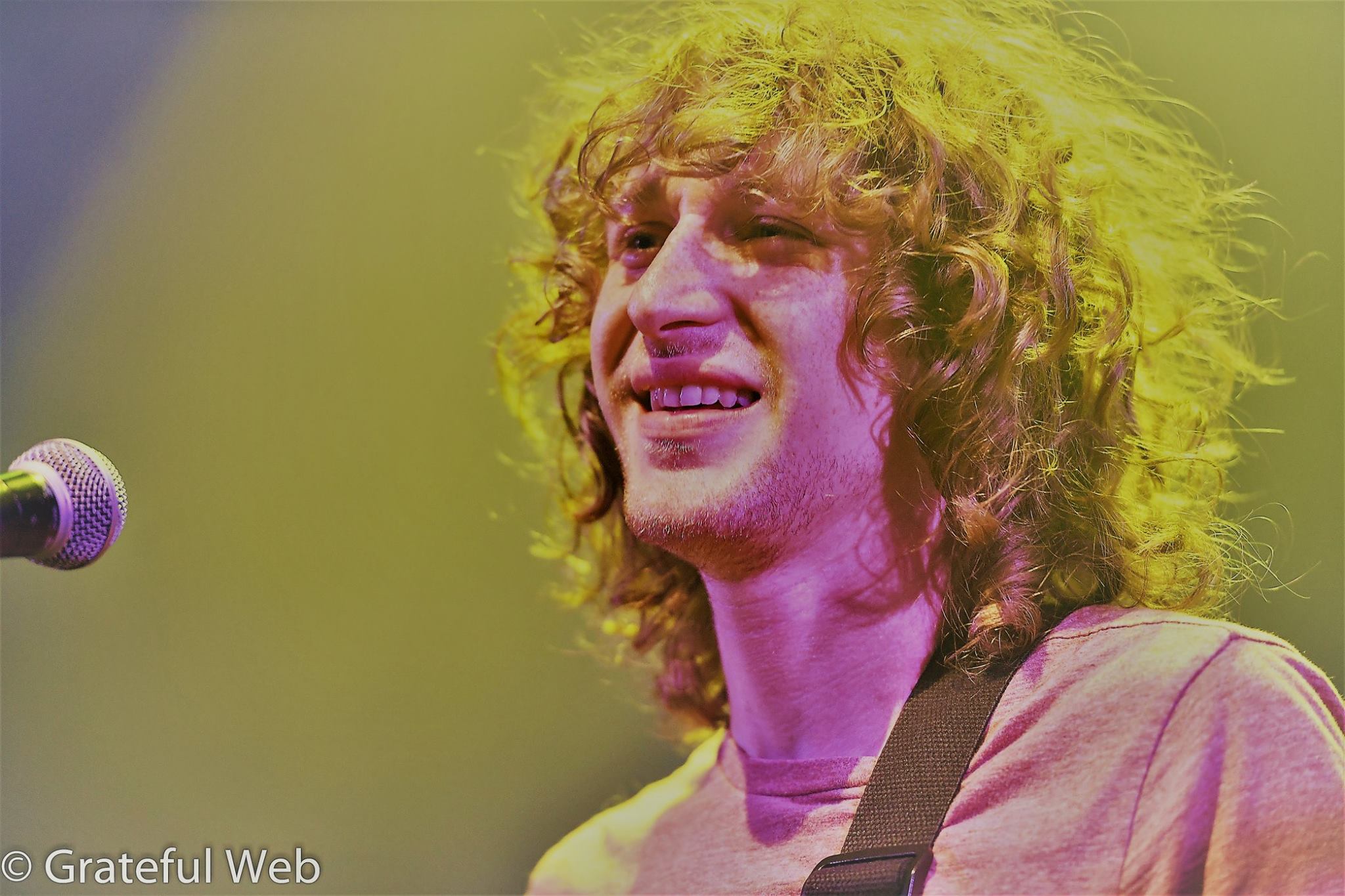 JS: It's truly amazing to get to play at Red Rocks, last year when we finally played the venue it was an eye-opening experience. It's one of those places you always dream about going to, I never even thought for a minute about playing a show there. I had tickets to see Phish there in 2009. Unfortunately I couldn't go, but it's always been a dream of mine, and fortunately, I had the experience to see and play my first show there last year.
It's also just a blessing to playing there with Twiddle, we've been good friends now for seven or so years, and when we first saw them, I believe it was December 29th, 2012, they played a Phish after party in New York City right after we had just played. I'd never listened to their music before, but had heard their name and knew they were doing big things. So we invited them to one of our 8x10 residencies in Baltimore, and they invited us to join them in Colorado to play the Fox Theatre, which was our first big Colorado show. We've just gotten to know them over the years, and we're proud to call them friends. We've got a lot of collaborative ideas going for the Red Rocks show, including a full collab set so really looking forward to getting back to the Rocks!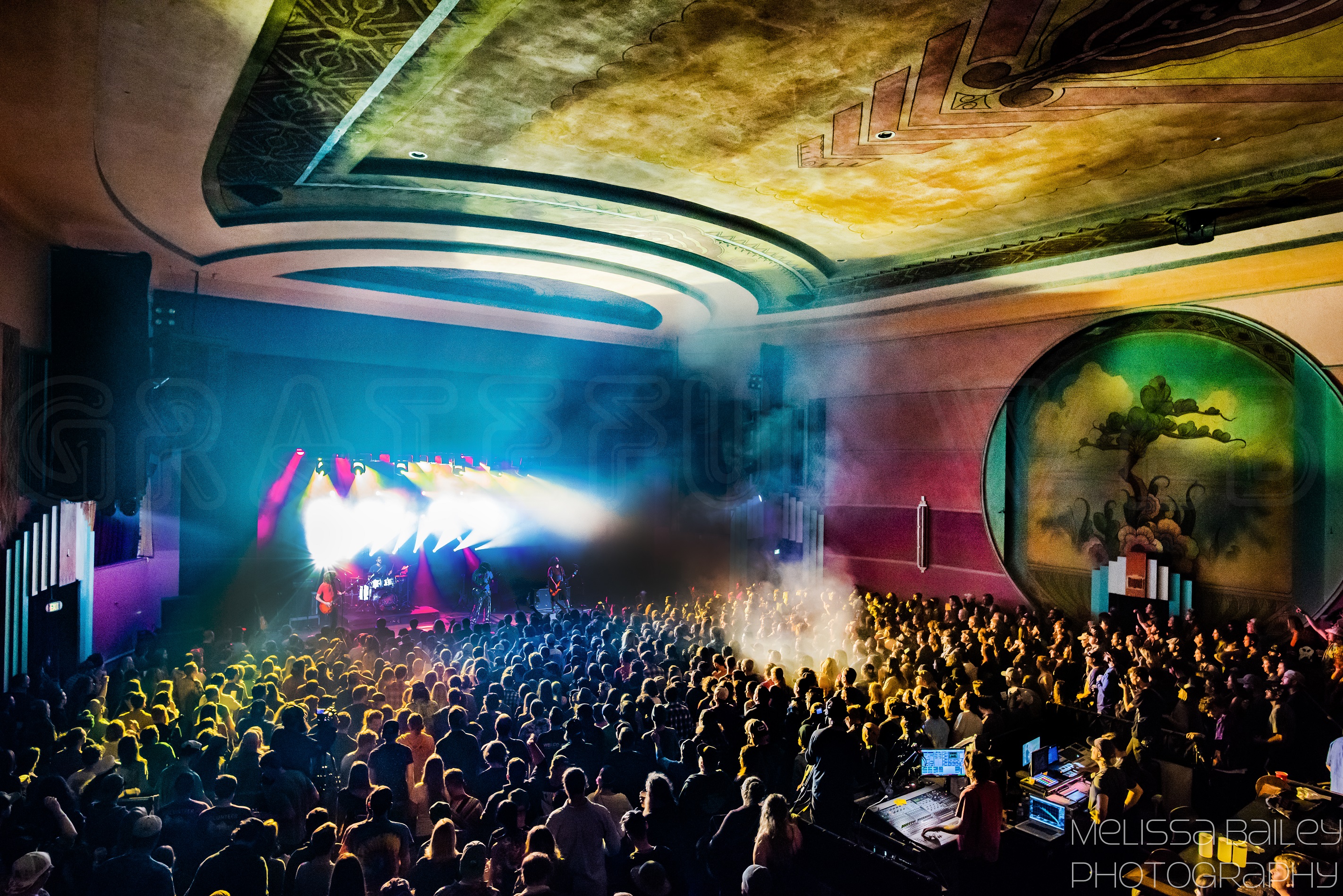 GW: Now you guys are rising up the ranks in the jam band and festival community, you're now doing some really big things and selling out some really well-respected venues, some of which are your first time playing in that city. So far what has been your biggest "holy shit, we've made it" moments?
JS: Literally every show, every moment. Just last week we were at the House of Blues in Cleveland, and it's just like, how did this happen? When we first played Cleveland back in the day, we had maybe 15 or 20 people there; now here we are at the House of Blues. The same thing in Columbus, Ohio, I remember in 2011, or so we played Woodlands Tavern, and there were maybe 20 people, now last Saturday we had 1,400 people show up. It's just incredible. It's truly amazing, and we owe it all to our fans.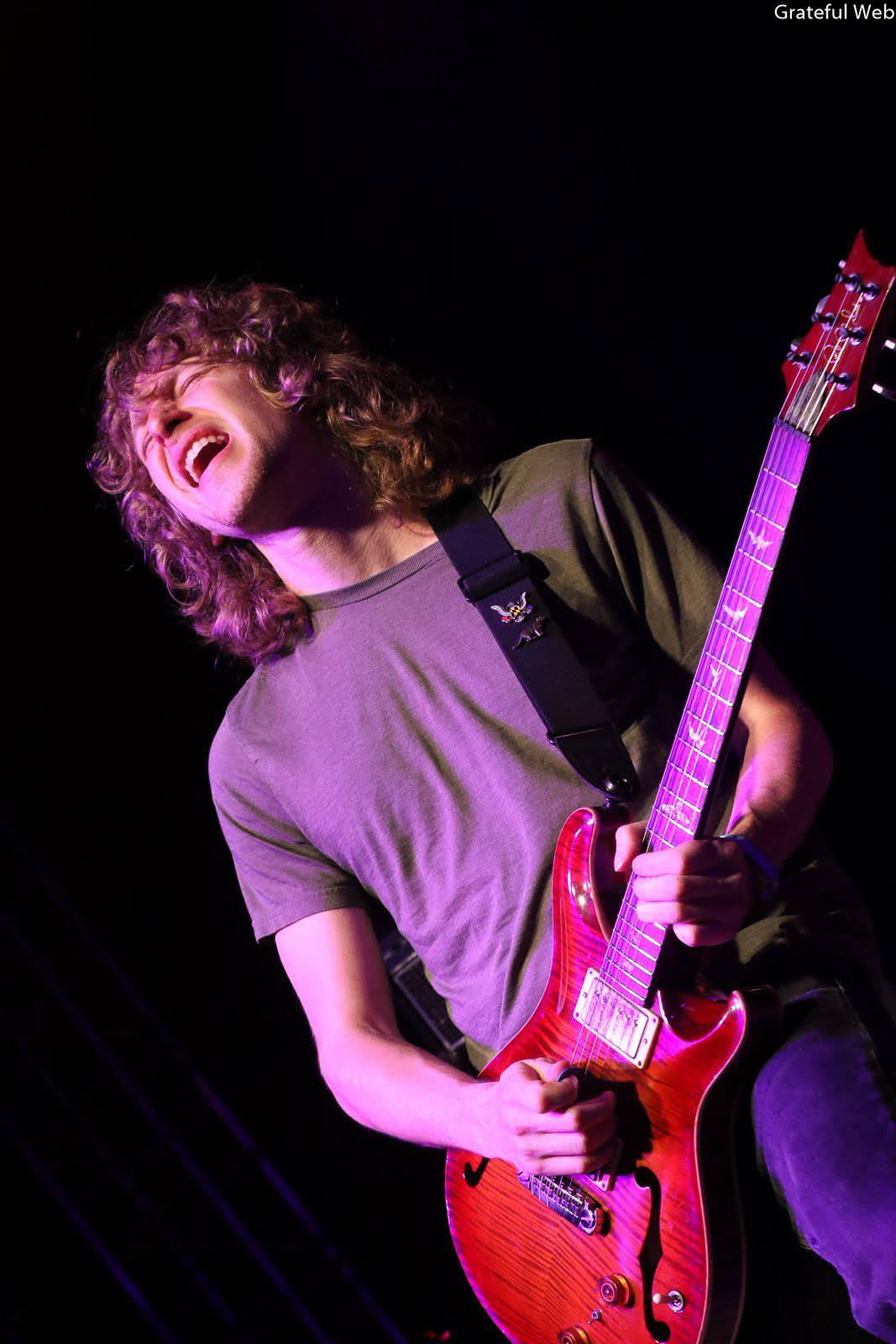 Another moment that stands out was when we did our first west coast tour, we had never been to any of those markets, and we sold out nearly all the shows. It was unreal, how do these people know who we are? All the other markets in the country we more or less built from the ground up playing at the local bar for 50 people, and then it was 100 people, and so on. The west coast we just showed up and they were there in full force; it was unreal.
GW: You guys are big on theme nights, there was the legendary DisNYE show a few years back that really put you on the map nationally, you had the Motown Getdown back in 2013, last year your paid homage to various different "Steve" musicians, amongst many others. Where do these theme ideas come from and do you have anything in the works coming up?
JS: We are constantly coming up with themes. We started doing it back in 2011 or 2012 at our 8x10 residency in Baltimore. When you play weekly shows like that, we really wanted to mix it up and have some fun with it. It makes it fun for us, and it makes it fun for the crowd. We would write new songs, or practice covers and mashups, whatever we felt like doing. Then we kept that theme alive for Halloween, New Years and Domefest. Some of these ideas pop into our head at 3:30 in the morning after a show, and then two years later we actually do that show, Dead Zeppelin was a perfect example of that. The DisNYE was something we had in the works for years, but we always kind of pushed it off, and finally, we said let's do it. Learning Disney songs was so much fun and very challenging; they are just well-written tunes. Same with the Stevie Wonder tracks, it just expands our musical vocabulary. It's fun to analyze and try to think about what the writers were thinking when they came up with these songs.
GW: On Friday night you guys stopped by Martin Guitars in Nazareth, Pennsylvania and performed your first ever full-band acoustic set, which opened with a 20-minute acoustic jam and dove through some exploratory classics like "Julia" and "Under The Sea" (Little Mermaid). What was that experience like versus playing full-band electric where you have all your pedals, effects and that full band sound?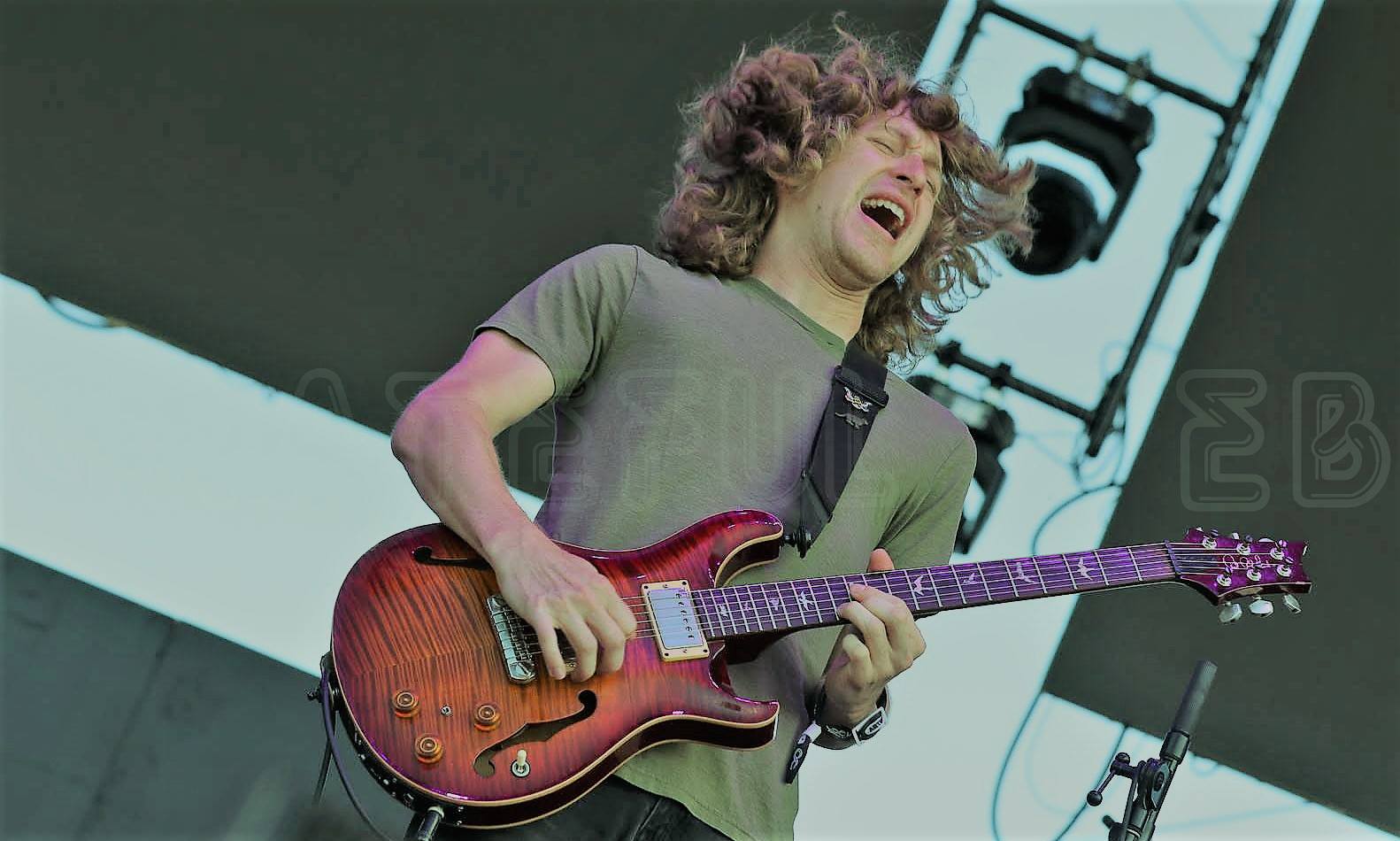 JS: It was a very, very different experience for us. We are such a high energy, electric band and it really strips everything down to the core of the song. I had a great time, just trying to arrange some tracks before the show, and it puts us in a very vulnerable spot doing something like that. There are no effects to cover up mistakes or sustain; it's just your hands and a guitar. It was fun, a very different experience but a welcomed challenge.
GW: Final thoughts man, you guys have had a huge last few years really rising up the ranks within the jam band community, here at Grateful Web we've been following you a long time, and I must say this is very much well deserved. What does the future hold for Pigeons Playing Ping Pong in 2019 and beyond?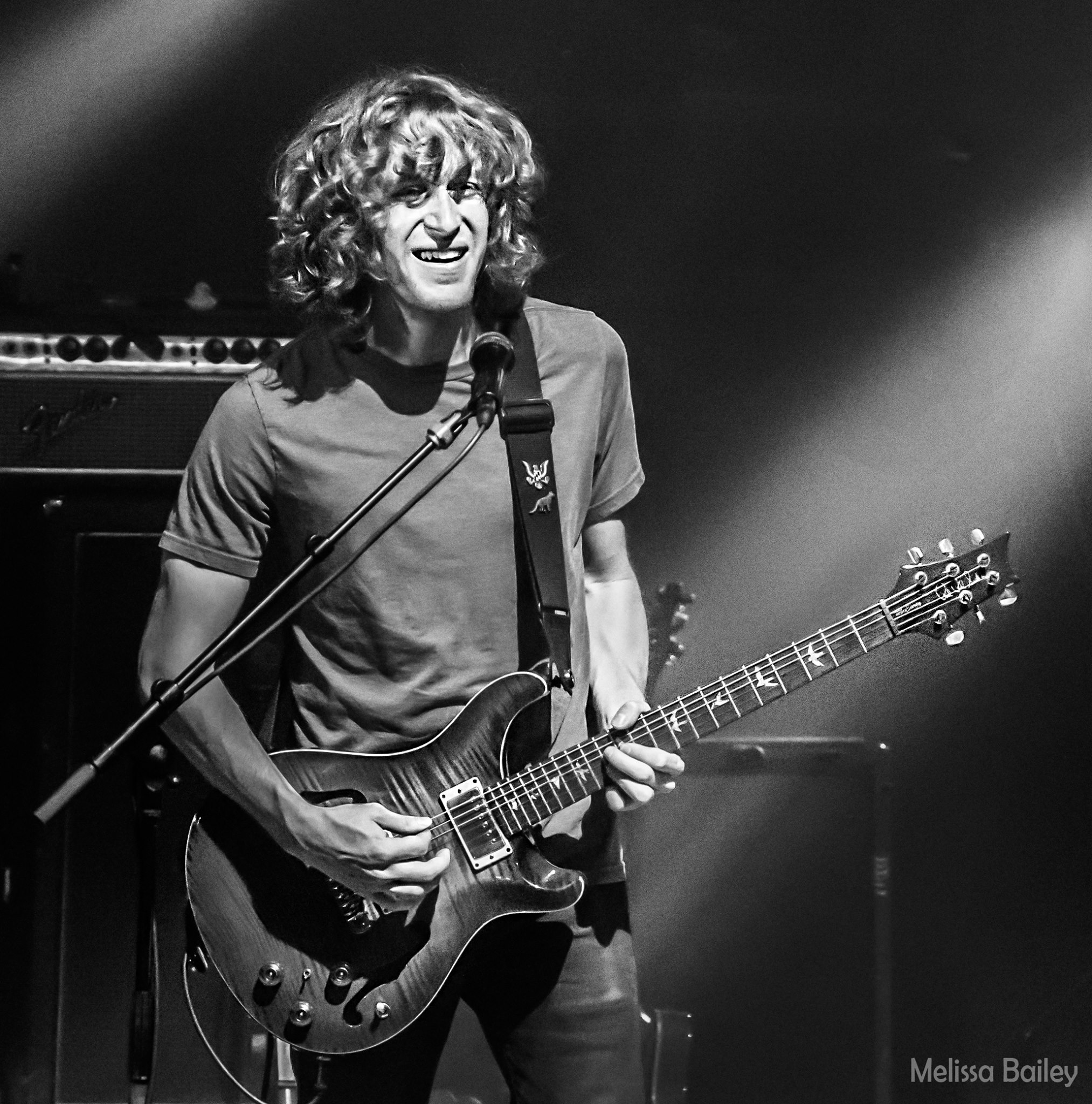 JS: Thanks man, means a lot and thanks for coming along for the journey. Coming up just lots of shows, lots of new music and maybe some new releases, we're always writing stuff and trying to improve our craft and sneaking in recording sessions when we can. Definitely some new and interesting things on the horizon for us.
GW: Thank you for your time today, catch you on the road, Jeremy!
JS: Thanks, guys!