Bozeman-based bluegrass phenomena Kitchen Dwellers have been sweeping the nation with their high energy, fast-paced style, and unique tone. It's a style that's earned them the title "Galaxy Grass," and one that comes with high expectations that they certainly live up to. Kitchen Dwellers were kind enough to take some time out of their busy touring schedule to sit down with Grateful Web and discuss their upcoming Spring Tour, their sophomore release Ghost in the Bottle, some of their favorite up-and-coming bands as well as what life on the road has taught them throughout the years.
GW: What's happening guys, it's Elliot with the Grateful Web and today we are here with Montana's finest - The Kitchen Dwellers. Guys, how are we doing this afternoon?
KD: We're doing great! Just heading down the interstate through Wyoming, on our way to Colorado for what looks to be a really fun weekend of festivities.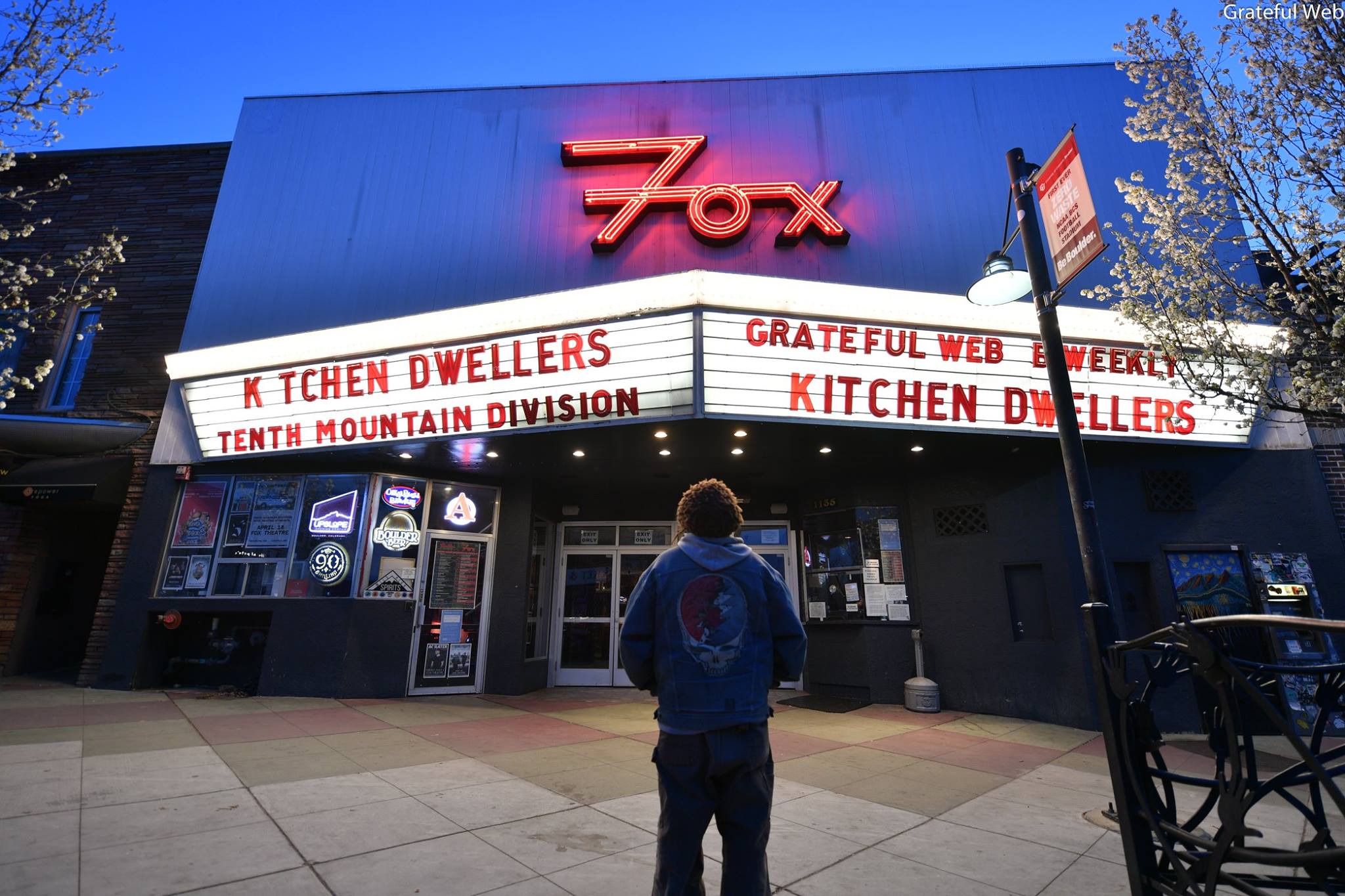 GW: Awesome, well welcome! You guys have been on a pretty massive tour here the last few months, the Spring portion of the tour kicks off tomorrow night at the Fox Theater in Boulder, before hitting a ton of other shows and eventually diving full force into festival season. Tell me, what have been some of the highlights of the tour so far, and what can fans look forward to with these upcoming shows?
KD: WinterWonderGrass out in Tahoe was definitely a highlight, we got to see a lot of old friends, and that really kicked off festival season for us. Also, just being on tour with the Rumpke Mountain Boys for as long as we were was a blast. We're moving into what technically would be our third leg of Spring Tour, and we're getting back into some markets that have become more lucrative last year, so we're looking forward to getting back into some of these places and seeing some old faces.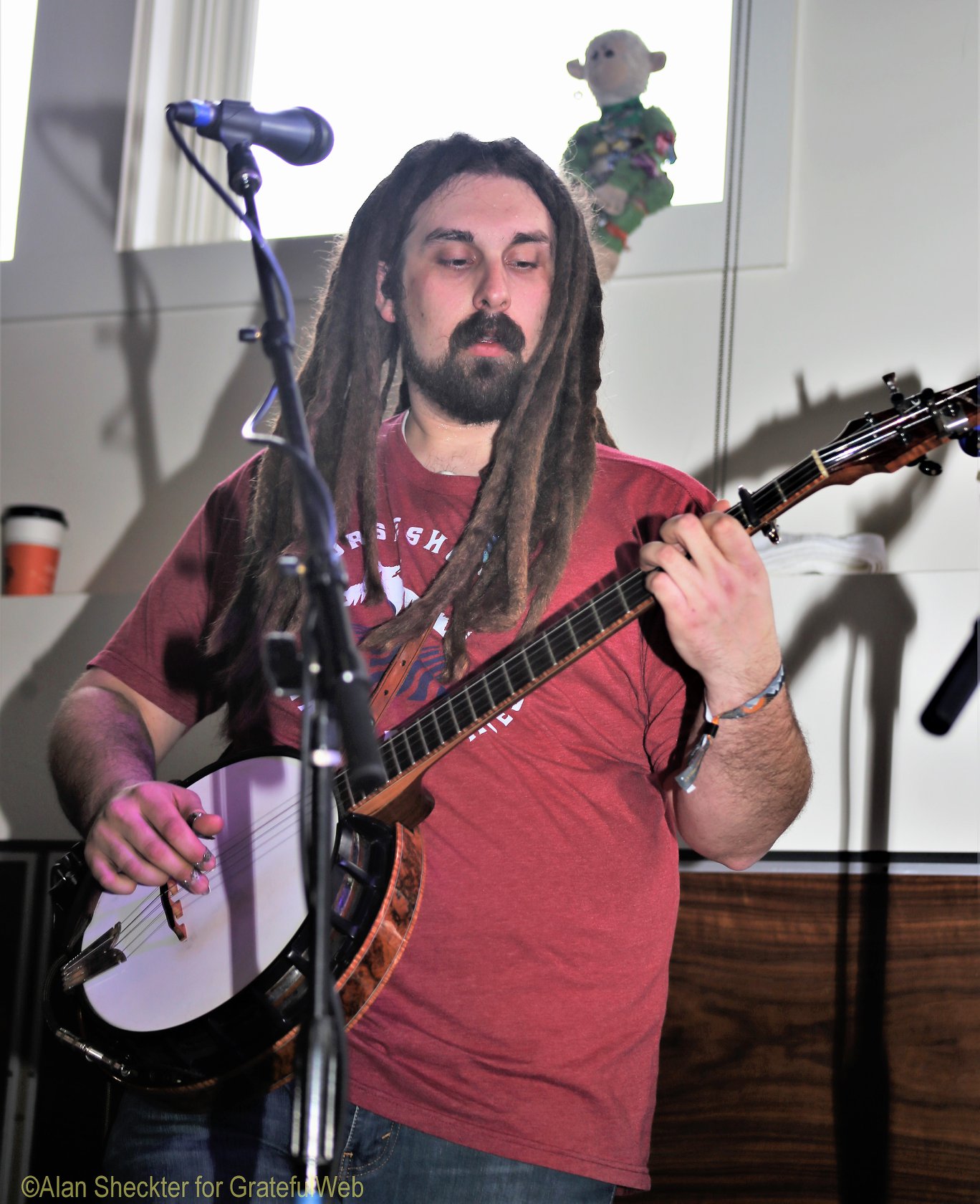 GW: Now you guys are still riding high on your Sophomore Release - Ghost in the Bottle – produced by Leftover Salmon's Andy Thorn and engineered by A.G. Lunsford. Walk me through the recording process of this record and what your mindset was going into the studio.
KD: We had a bunch of songs we had been playing for a really long time that hadn't been recorded, and so we locked down a spot to record which was Mountain Star Studio up in Black Hawk, Colorado. We had been talking to a lot of people that we had met on the road over the years, and we had been talking with Andy, and he helped us get Bill Payne on the record. We recorded all the tracks first, then we had our guests come in and lay their parts down.  So, it was really fun, we had our tracks and then later we would get the recorded version that they laid over it, so it was really cool to watch the songs evolve.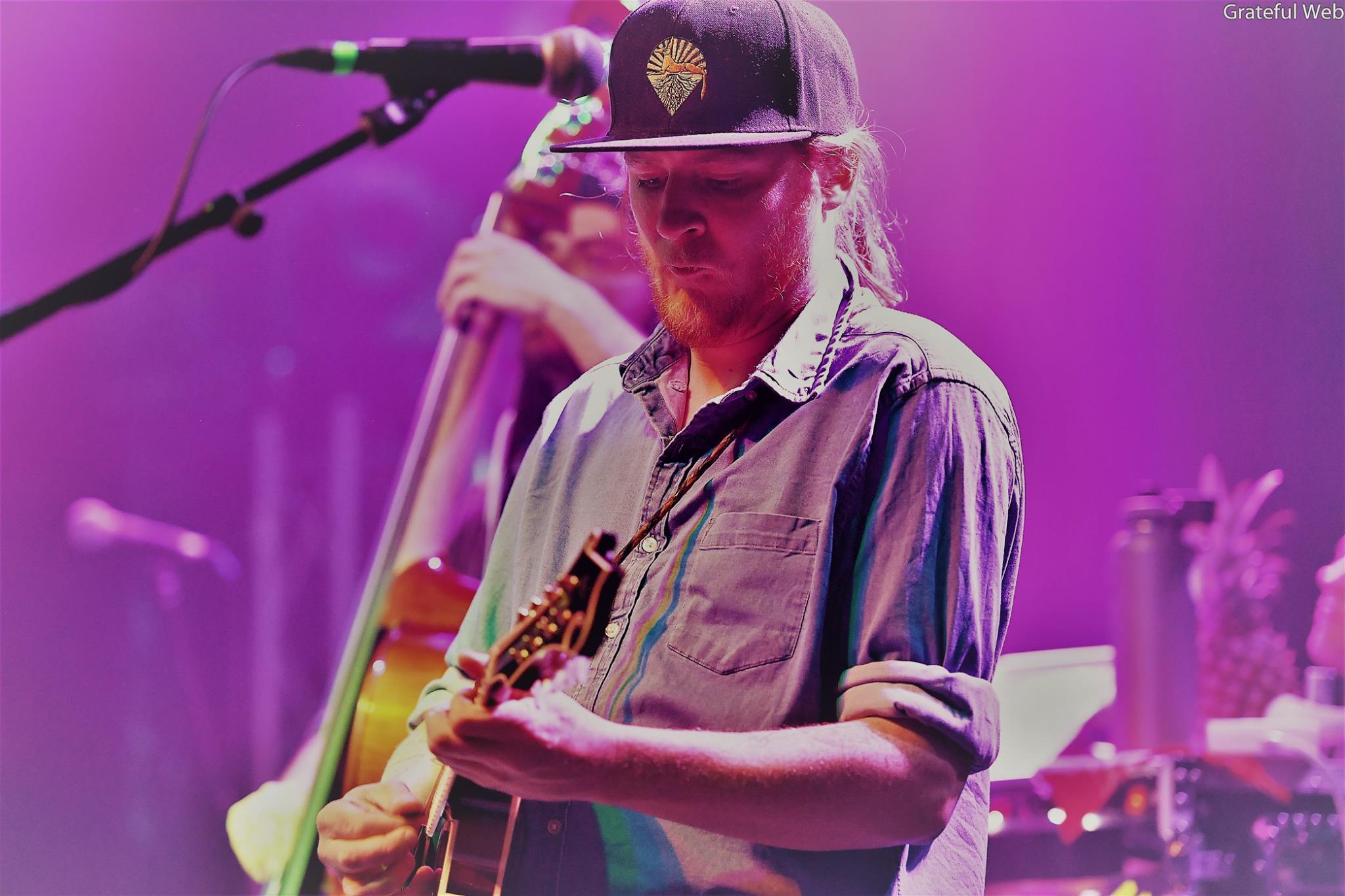 GW: Absolutely, and one of those guests you had on the record was Twiddle's Mihali , now I know you guys have a close relationship with him and with the band. Tell me about that relationship and what he brought to the table on the new record?
KD: Working with Mihali is always a blast, we've known those guys for almost six years now. When they first came through Montana we were some of the only people at their show, so they've obviously grown quite a bit since then. So, to bring him in for "Visions of More," which has a huge jam section when we play it live, was awesome because we were kind of wondering what we were going to do with it in the studio. We kind of just let him run with it, turn on whatever affects you want and put your stamp on it.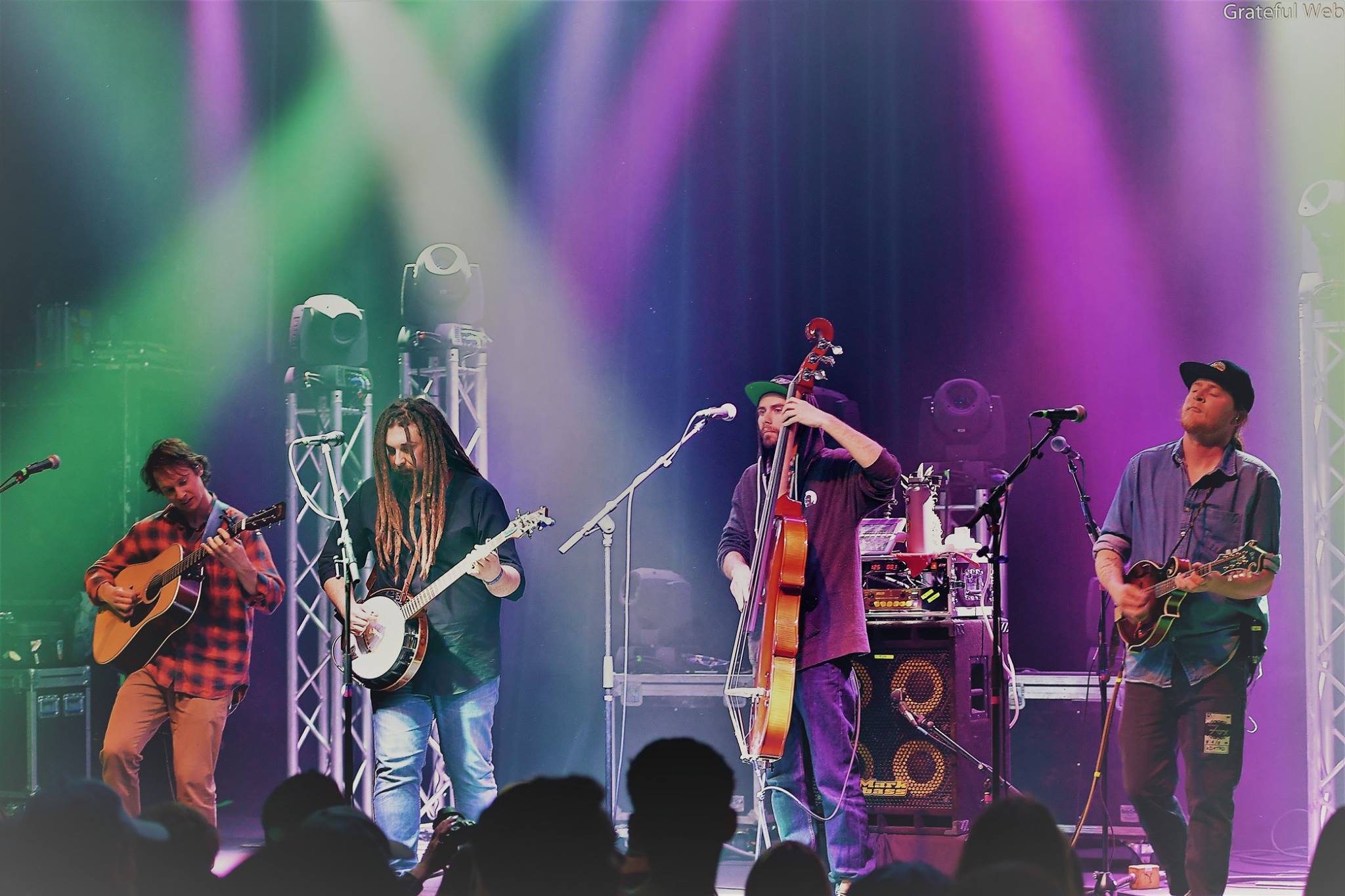 Anytime you include Mihali's vocal work; it's always really cool to see how that shapes the song. He has always had such a strong vocal presence and such a unique voice to add to the whole mix, so it was really cool to see how his electric guitar and vocal presence changed the song and sort of put his on flavor into the mix, we were really stoked with how it turned out. It's also cool; we've seen some videos recently of him playing the track on his solo tour, so that's been fun to watch him bring it on the road.
GW: That great, well we look forward to seeing you guys continue to perform at Tumble Down and watching that relationship grow. Now, I'm sure you get this question all the time, but to those who haven't heard it answered or to those who are maybe newer to the band, tell me about the origin of the term "Galaxy Grass." Where did that come from and how does your music reflect that?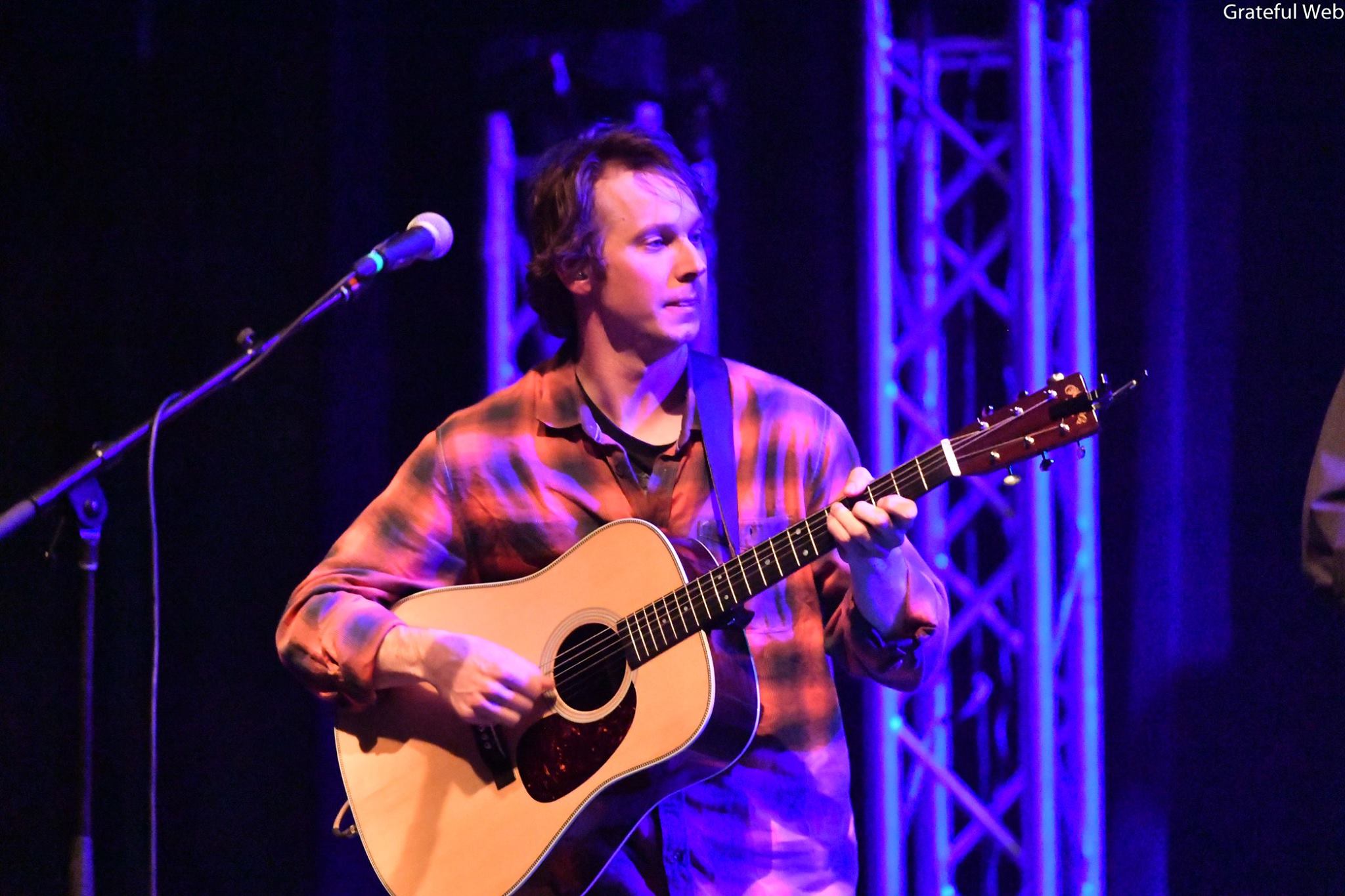 KD: The first time we heard the term it was from our friend Ryan Torres, who worked pretty close with Railroad Earth, and now works Log Jam Presents up in Missoula. He was actually referring to Railroad Earth and the jam they were in as "Galaxy Grass." Then somebody took that term and applied it to us at the next show of ours that they saw, and that was right around the time when we were getting into improvising and jamming live with weird sounds and effect pedals. So essentially, one of our friends stole the term from one of our other friends, and the way our music has evolved it just kind of stuck.
GW: Well it's certainly a fitting term for your approach to music, and one that I think intrigues a lot of new listeners. Now, you guys have been on the road like crazy these last few years, in fact you're on the road right now, we're recording live in route to Colorado. What are some of the pros and cons of constantly touring, what do you enjoy about the experience, and what has tour life taught you?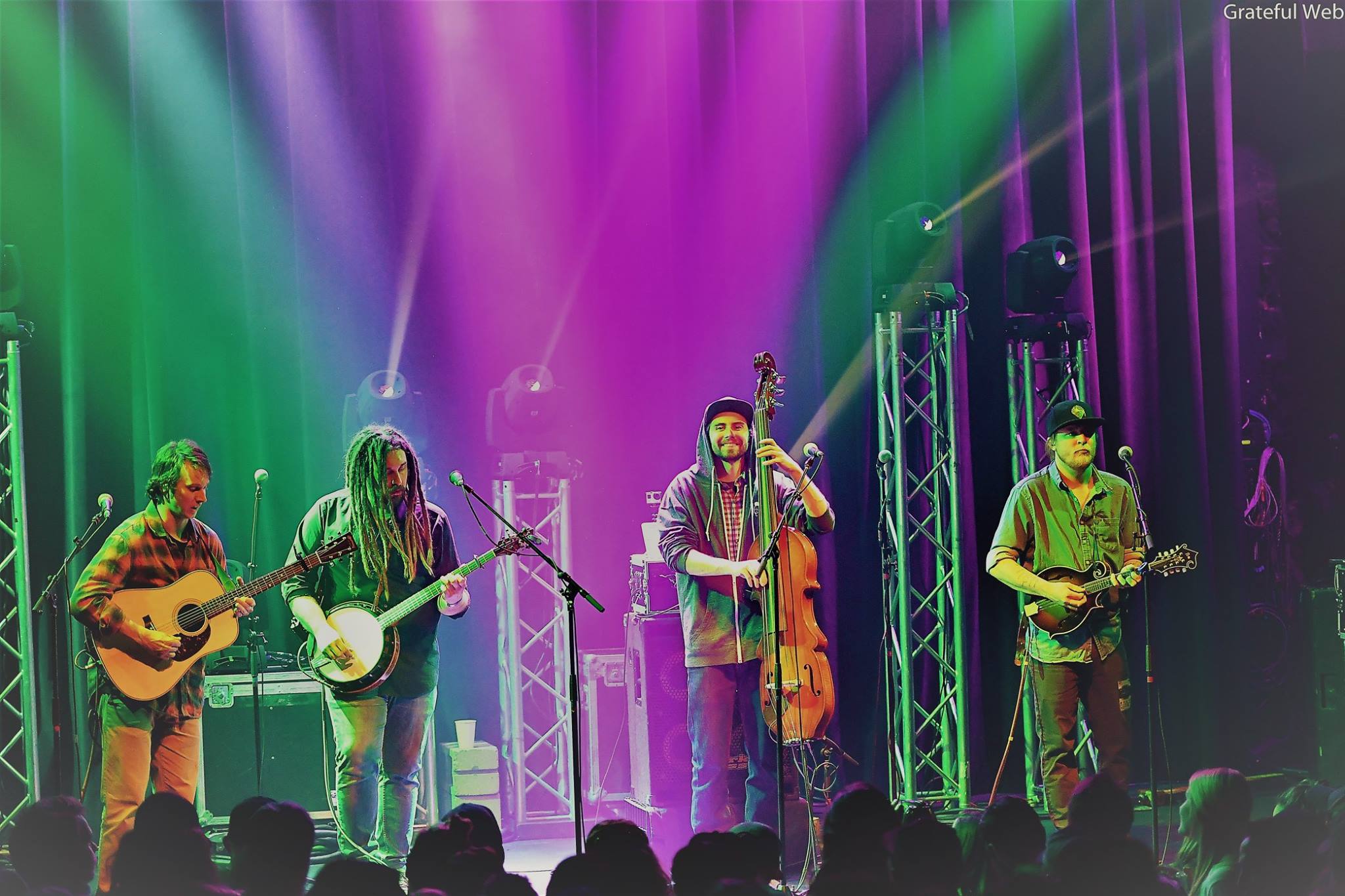 KD: Always bring a towel! (laughs) Something that we've learned over the years is how to eat properly. These days, we've learned you've got to go to Costco and load up on food before tour starts, so you're not constantly stopping and getting shitty gas station food all the time. So just living a little bit healthier on the road has made a huge, huge impact on us. When you're in and out of hotels and living in a van, it can be easy to slip up, so healthy habits definitely make things a lot easier.
Also, getting more sleep is key. We're still probably not getting enough sleep honestly, but more sleep for sure helps and also just creating better habits, working out if you can, really has a positive effect. It's been a big learning curve for us, as it has been for many of our friends who are in other bands. They're all like, "Yeah, now we drink a lot of water and work out on the road, and not just live off whiskey."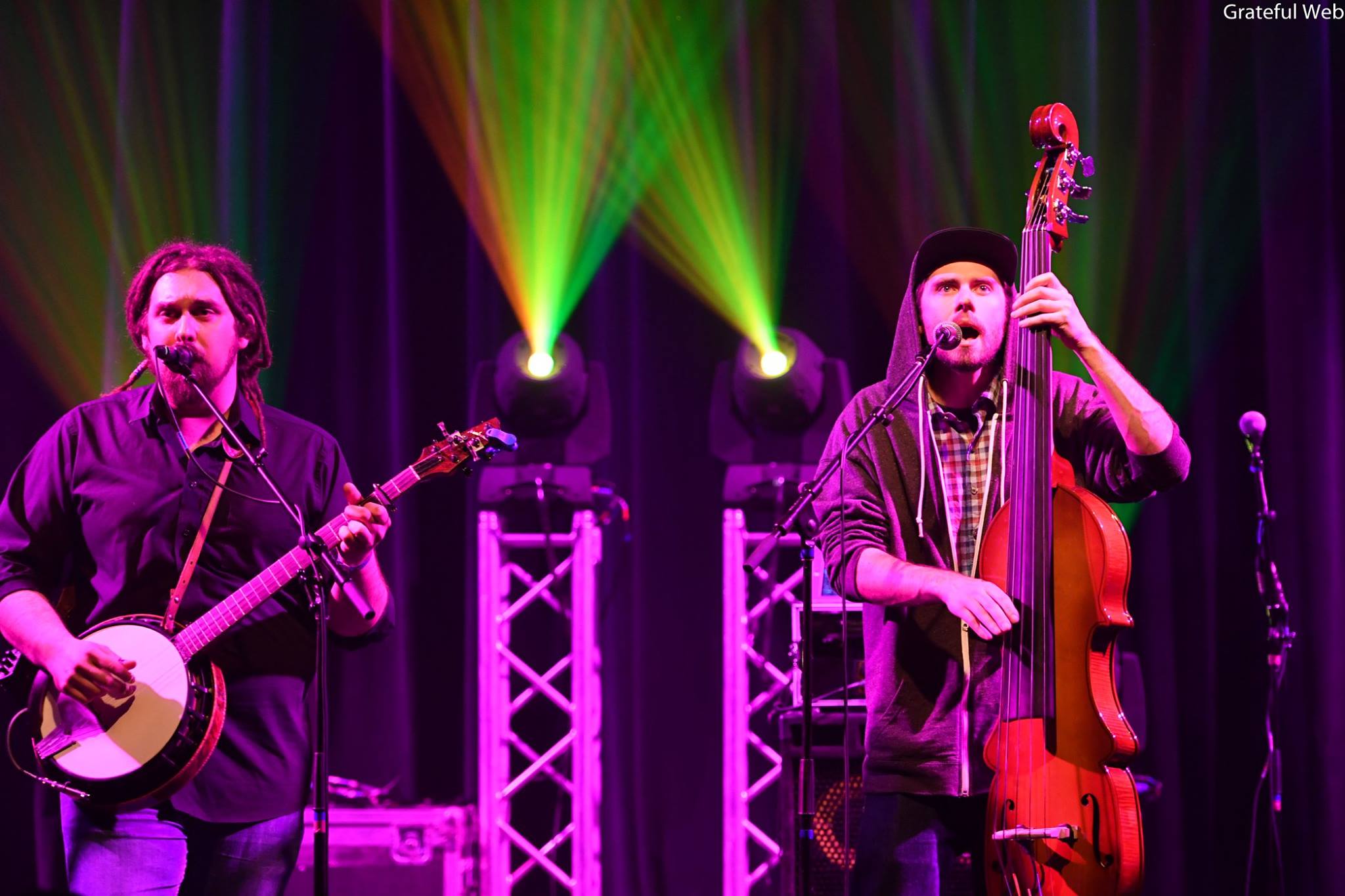 Definitely some of the pros though of waking up in a new city almost every day, is just meeting new people always and making new fans and friends that we get to see across the country. Also just getting the chance to bring the experience of our show across country, we really enjoy that challenge of making every night a new experience and making it something that people want to come back to. We get a huge kick out of that for sure.
Also, a lot of people don't really get the chance to spread out from where they grew up too much. So being able to go out and see this country of ours has been great, we've discovered a lot of really cool place that we otherwise probably would have never visited or even knew existed if it wasn't for the band. So that's the highest redeeming factor for us, is the sense of adventure that comes with the job.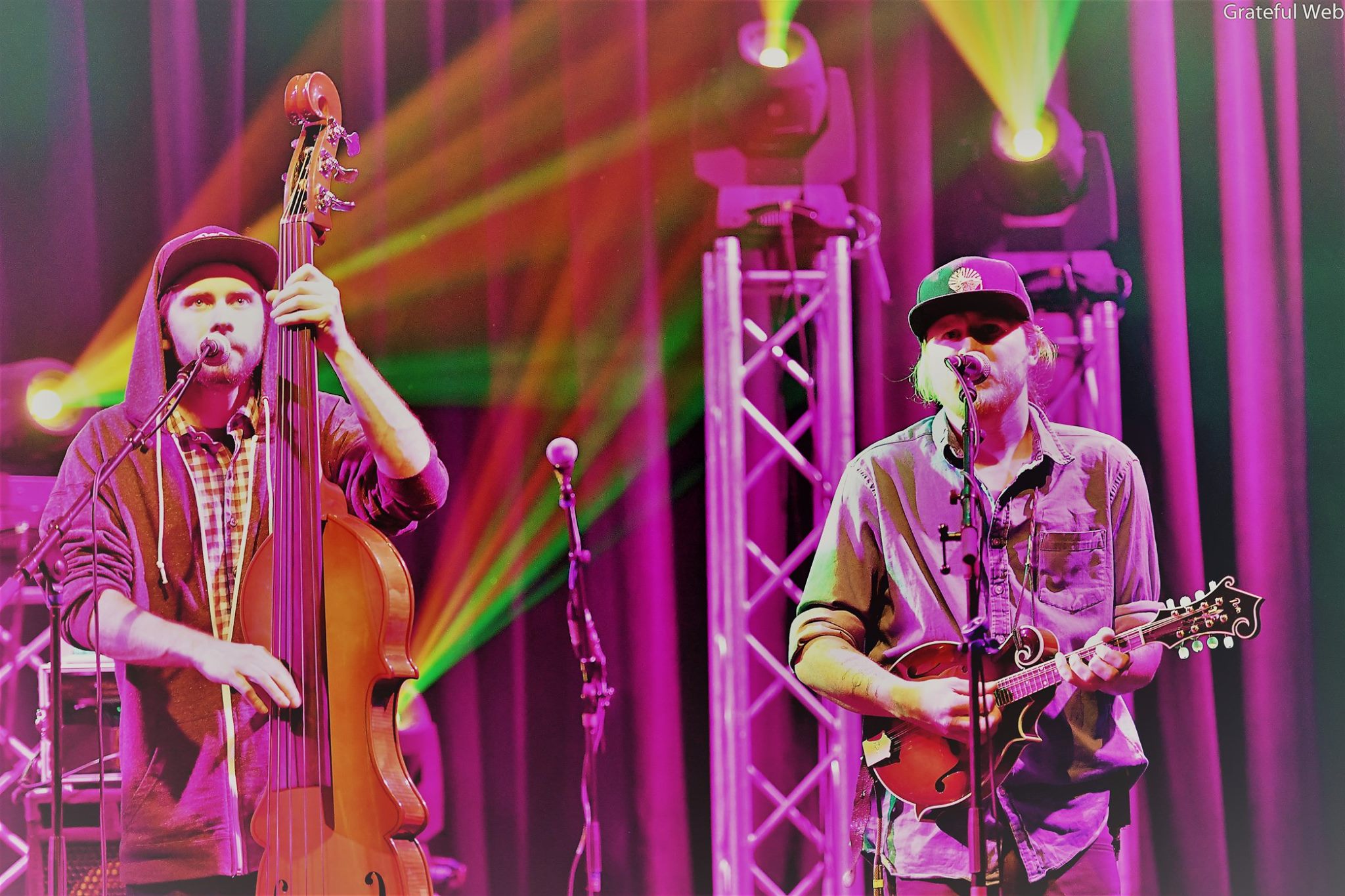 GW: Great answers. Now, you guys are at the top of the bluegrass scene now, but it wasn't always that way. Who are some of the bands you feel might have been in your position maybe just a few years ago, or bands that maybe aren't as recognized nationally, but bands you would like to bring on the road with you and think deserve some more recognition?
KD: Well when you first asked that question, my mind immediately jumped to a band that we've actually played with and toured with quite a bit, so they're not that far behind us, but Kind Country out of Minneapolis. We have nothing but admiration for those guys, being on the road with them is a blast and they're all just really great people. They're doing great and they're such a blast to watch, every time we play with them we make a point to catch their set. Also, even going back to where we come from in Bozeman, Montana, some acts like Laney Lou and the Bird Dogs are coming out with some super fun, stomping bluegrass music, we feel like people will be hearing a lot about them pretty soon. Also, Cascade Crescendo out of Portland, Oregon are some really talented guys who play some really cool music.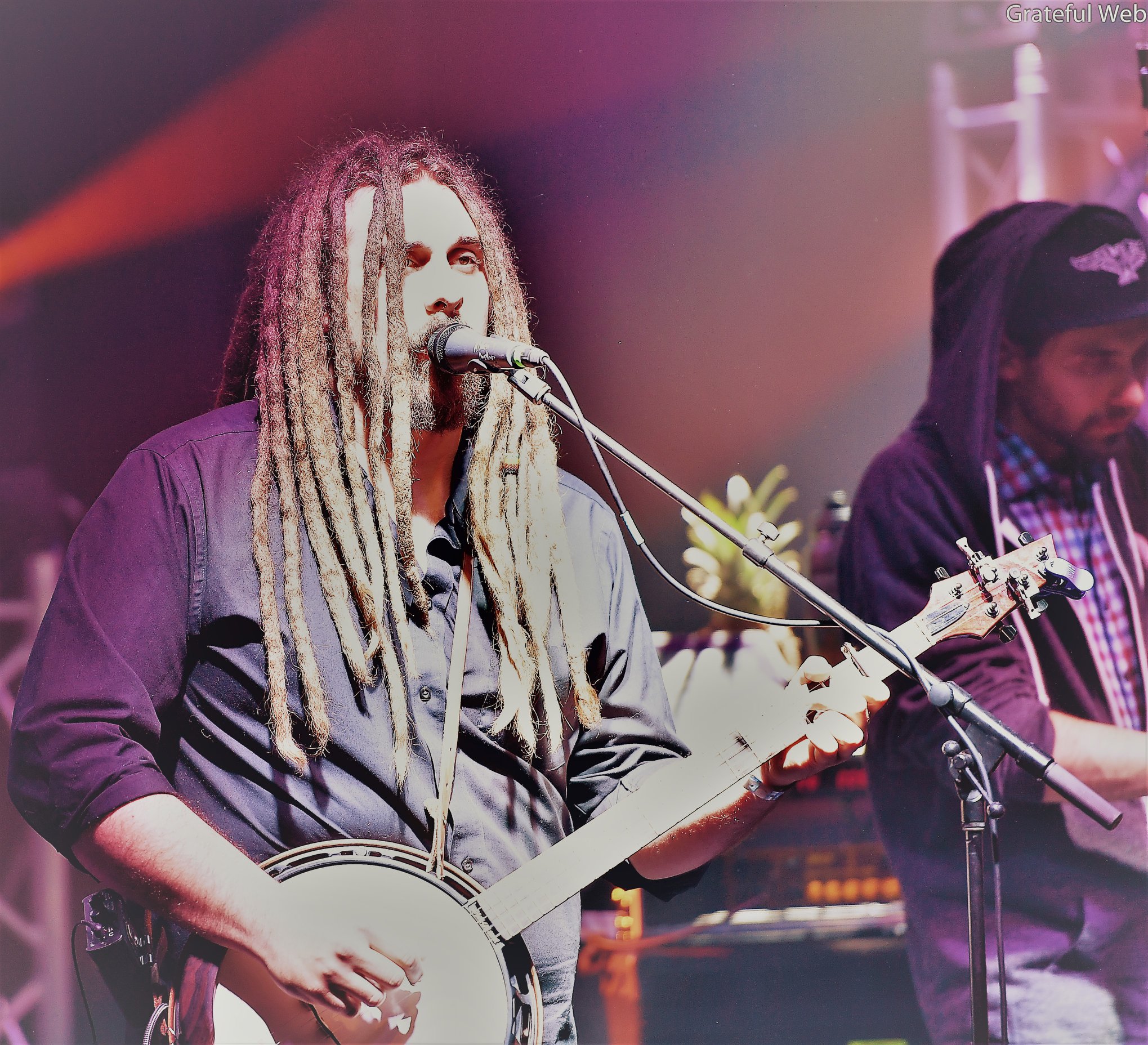 Really, it's just an awesome time for bluegrass music and the community. We truly feel like now is the time where people are really getting recognition for that style of music, and it's just awesome to watch. Also, just in terms of our musical peers, the Lil' Smokies are from Montana and we've known them for years. Honestly, we always forget that they're older than us and that they've been doing this for longer than we have, they are just pristine pickers and incredible vocalists and great friends honestly. Also, we can't forget to mention Horseshoes and Hand Grenades and the Magic Beans, we like to think we're all working towards the same goal together and it's pretty awesome to see everyone grow and expand together.
GW: All great bands and musicians that you just named. Now you mentioned Kind Country earlier, and you guys recently did a string of shows with their mandolinist Max Graham. What's it like getting on stage with a musician who isn't part of the core band, who isn't a Kitchen Dweller, does your approach toward the show change at all? How do you handle that new presence and new energy that a musician outside of the band can bring?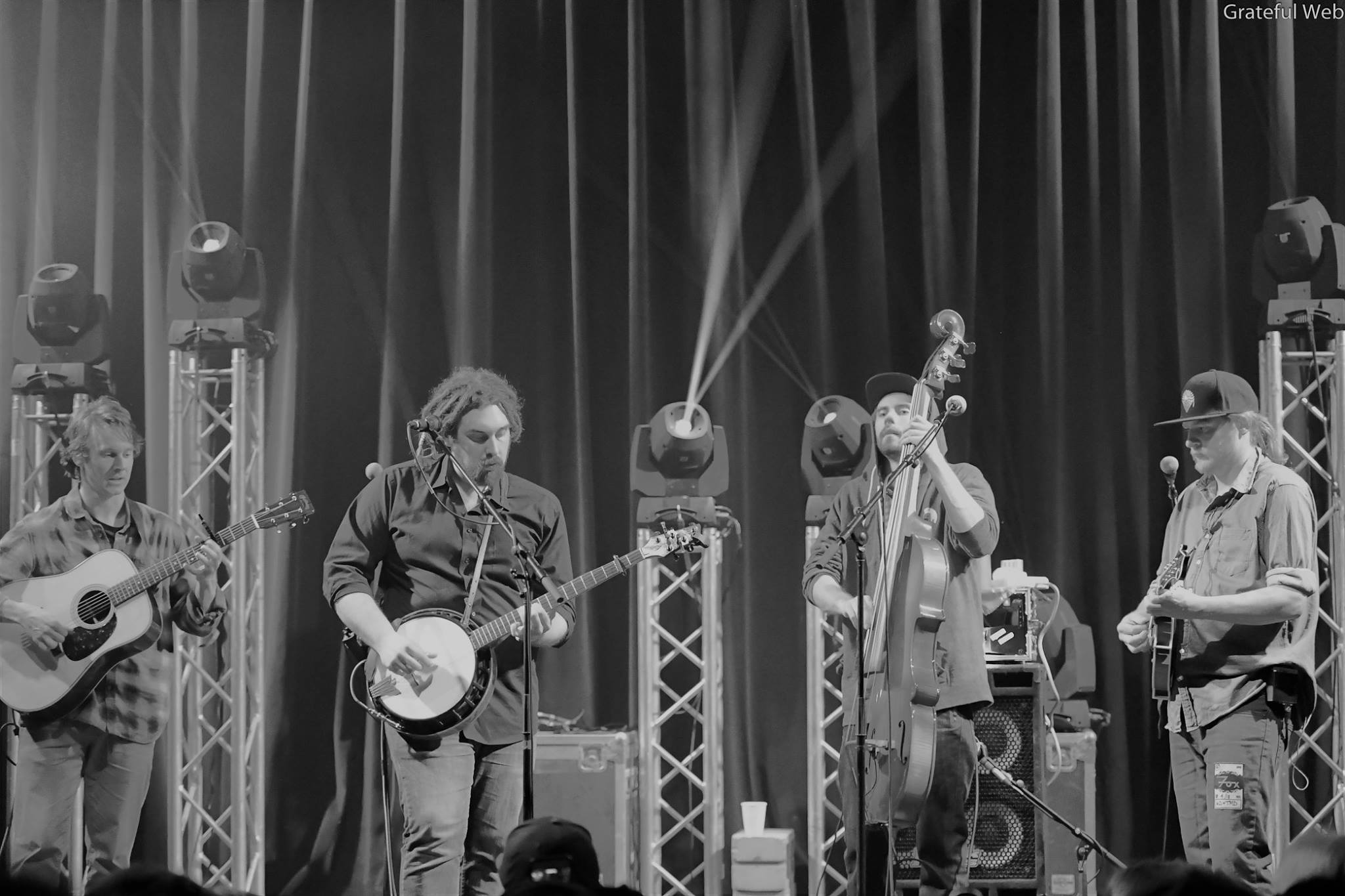 KD: We always try to play towards each other's strengths and showcase everyone's abilities. Going into it we tend to rehearse a song and get the basic form of it down, the skeleton if you will. A lot of it also just goes by how it feels, and there is a lot of improvisation going on. So, we go for the core of the song and get the basics down, but a lot of it is just playing live and getting a feel for how the other musician plays, and going from there.
GW: Speaking of playing with new musicians, you guys have played with a lot of big names including Greensky Bluegrass, The Infamous Stringdusters, Leftover Salmon amongst others. Who are some artists you haven't played with yet that you would like to perform with, whether it be a collaboration or just opening the show for?
KD: You could go a lot of ways with that one, one we could all agree with would be The String Cheese Incident, for me in particular (mandolinist, Shawn Swain) especially, growing up in Colorado those guys are like hometown heroes for us. Even some of the guys not connected to our genre, but songwriting idols like Sturgill Simpson or Jason Isbell, they might not even be in our genre but those are just people we respect as musicians, but I haven't thought as much about who we would want to play with, as much as how honored we are to be able to do what we're doing right now.
That being said, we'd love to open for Umphrey's McGee. We've considered them a favorite band for a long time, but that might be a little farfetched. Kris Myers did show up at one of our shows recently with Rumpke in West Virginia and asked to sit in for the jam where we all got together and played, so that was pretty surreal.
GW: Well you're both at Summer Camp, so never say never I suppose.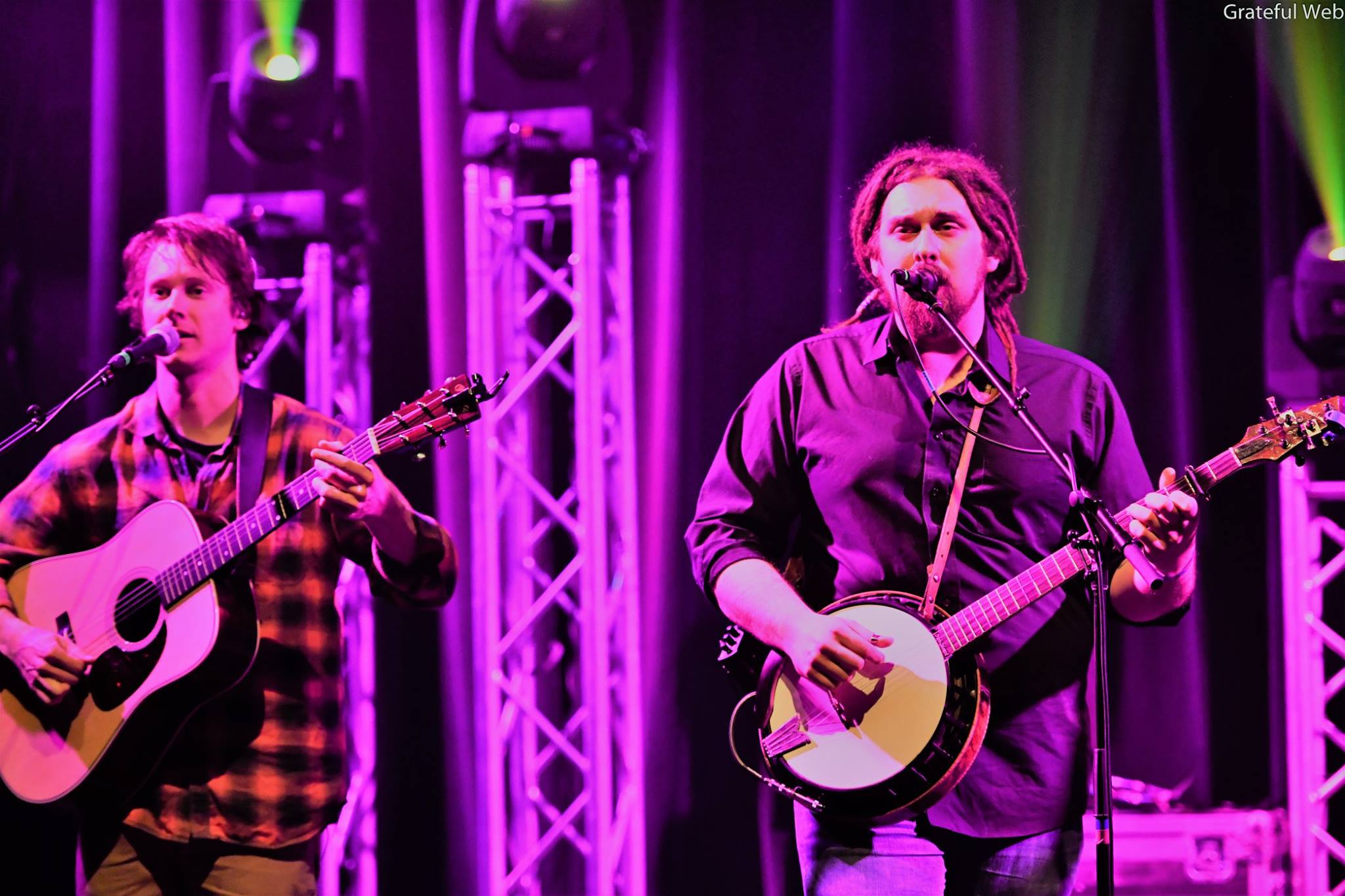 KD: That is true!
GW: Alright guys, well we appreciate you spending the time with us today. One last question and I will let you go. It's been a wild ride for you guys, and it only seems to be getting better, what does the future hold for the Kitchen Dwellers and what can fans expect in the years to come?
KD: Well we're at a ton of festivals this summer, and hopefully we will be putting out a new album at some point. We've got some new material that we've been working on, and we're always just working on expanding and playing new places. We recently just got a consistent sound engineer who's a close friend and so the shows have definitely gotten better, and it just makes the playing much tighter. We will be doing the Ride festival, we will also be at Peach festival, some festivals that we've been trying to play for years, Summer Camp like you mentioned earlier. All this stuff on the horizon this summer and more to come this fall.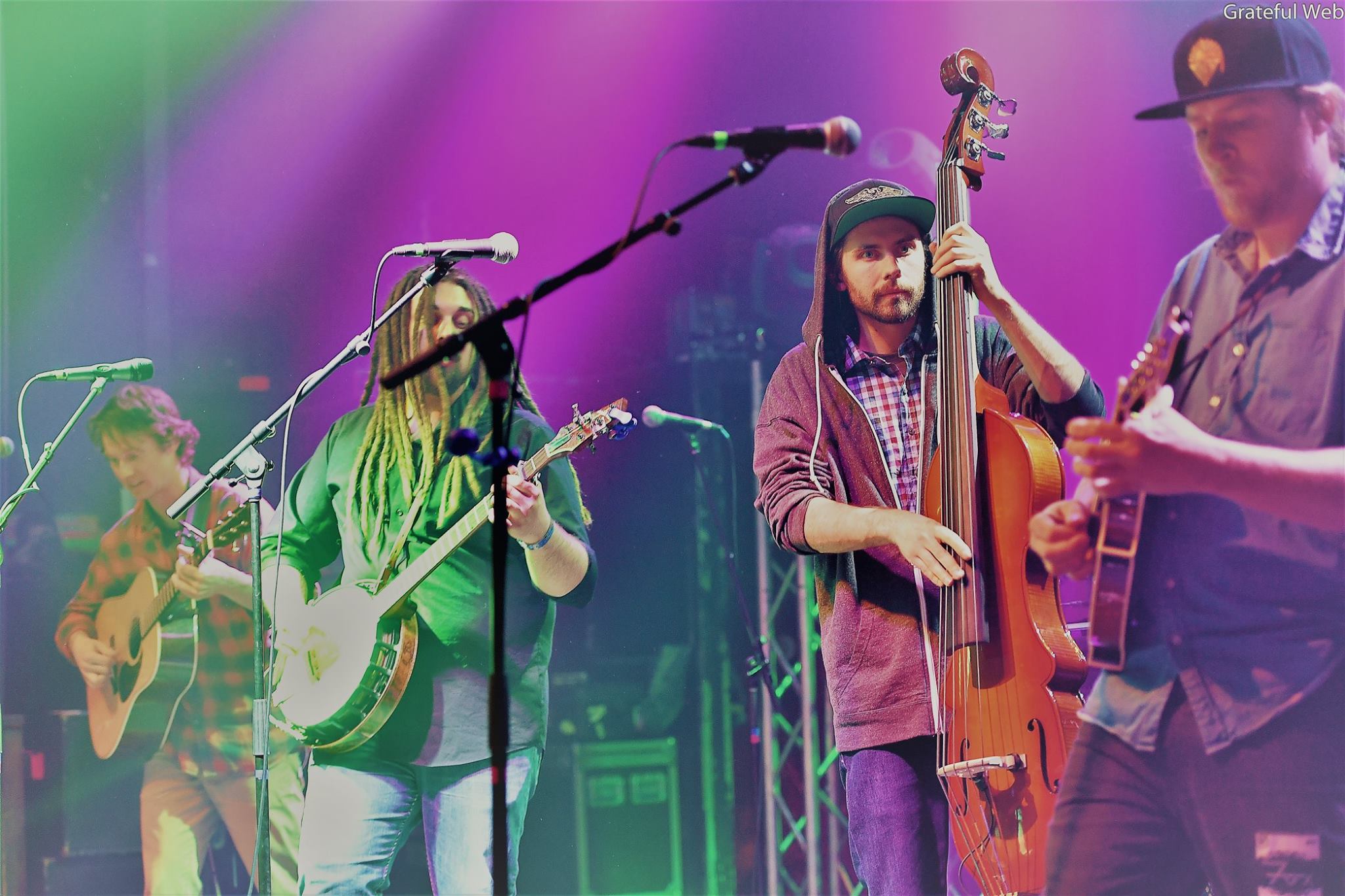 GW: Well thank you guys so much for spending some time with us, and we look forward to a very bright future for the Kitchen Dwellers.
KD: Thanks for having us!