For The String Cheese Incident's Michael Kang, another fall tour is on the horizon and things are looking brighter than ever for the nearly 20-year veteran. After all, the eclectic six-piece jam band just finished up yet another action-packed stretch filled with headlining spots at some of the summer's biggest festivals, a spectacular three-night Red Rocks run, as well as purchasing a brand-new studio space to master some of their upcoming tracks. The multi-instrumentalist was kind enough to take some time out of his schedule to sit down with the Grateful Web to discuss the upcoming fall tour, the release of Rhythm of the Road, Vol 2: Live in Las Vegas, and a Soul Train-themed performance at Hulaween amongst many other topics of interest.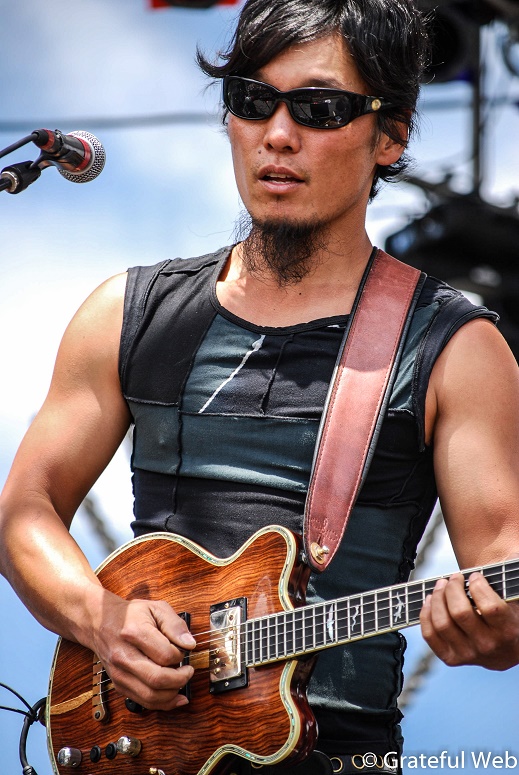 GW: Good afternoon guys, my name is Elliot Engebretson of the Grateful Web and today I'm here with multi-instrumentalist Michael Kang of the String Cheese Incident. Michael, how are you doing today my man?
MK: I'm doing well man, how are you doing? 
GW: Doing well thanks. So 2015 has been quite a busy year for the String Cheese Incident, plenty of headlining spots at major festivals, an incredible run at Red Rocks, and now a huge fall tour along with the release of Rhythm Of The Road, Vol. 2: Live in Las Vegas, so let's start there. 
Bring me back to July 27th and 28th 2001, what made these nights so special and why did you guys decide to turn these shows into the second installment of the Rhythm of the Road series?
MK: Well, let me see if I can bring the ole' memory back (laughs), back then we were kind of at the beginning, we were starting to play some bigger shows and we had just had this amazing experience with our friends which helped us play this festival called Horning's Hideout. It was a bunch of great Portland people and a production group called Peak Productions, and they helped with a lot of the extra-curricular activities and thematic programming, so they threw a lot of the New Year's shows and Halloween shows where we get to get together and sort of just go for it with these wacky concepts. 
We were kind of right at the beginning of that stage, where everything had a big production budget and things of that nature, so a lot of that was just trial and error. We had some really good ones, and Vegas, especially back then, I mean we've been to Vegas recently and everything just seems like it's gotten so crazy humungous. I think back then in the early 2000's, it hadn't quite gotten to that level yet so people could just go and really have a good time. I mean we got to go and just rage for a few days, and it was just definitely one of the more memorable shows for sure.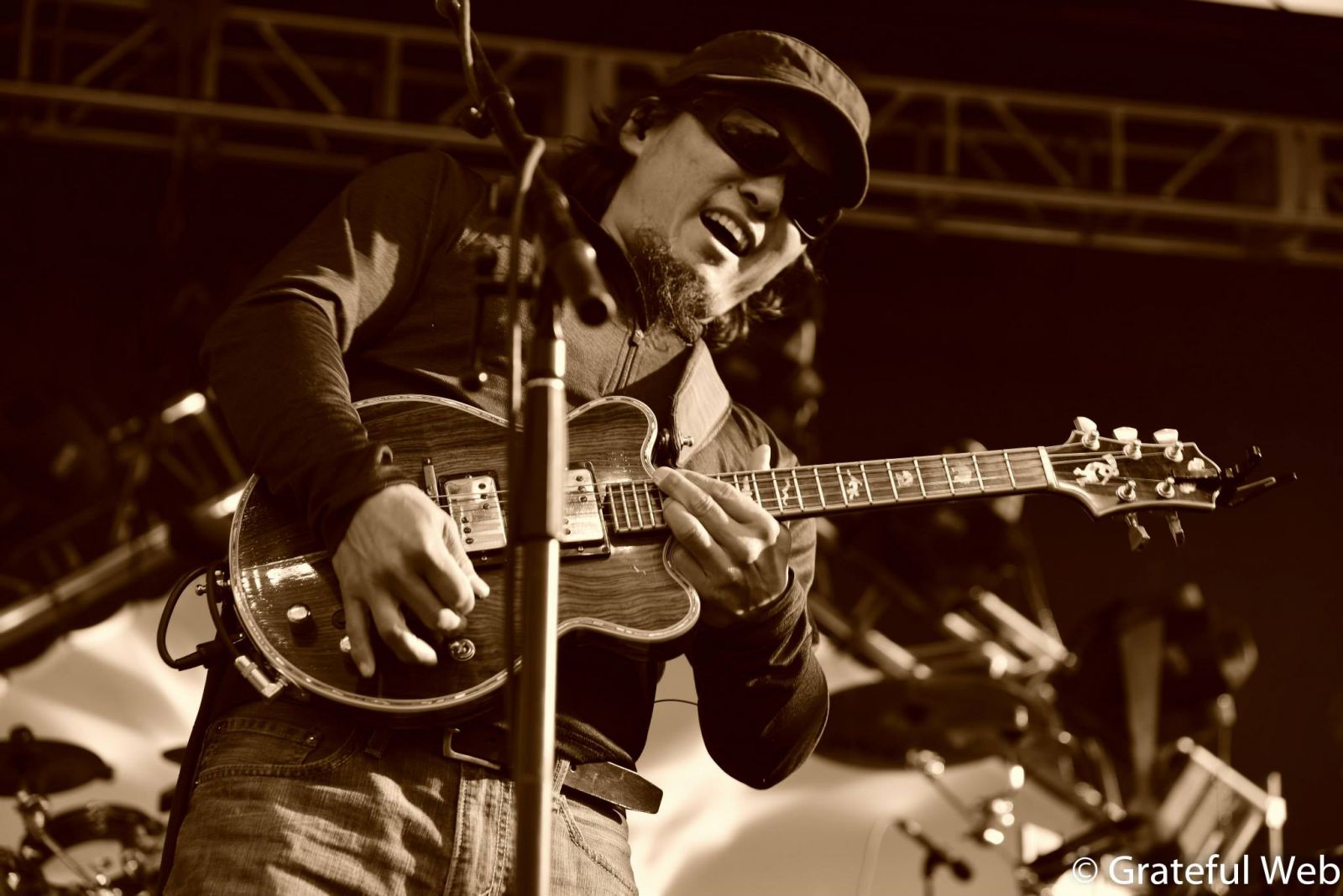 GW: So those shows were over 14 years ago, obviously a lot has changed since then. You guys have picked up Jason Hann on percussion, you've all worked on numerous solo projects and side acts, and the overall sound has shifted since then. Stylistically, how would you say the band has changed or progressed from those shows up until now?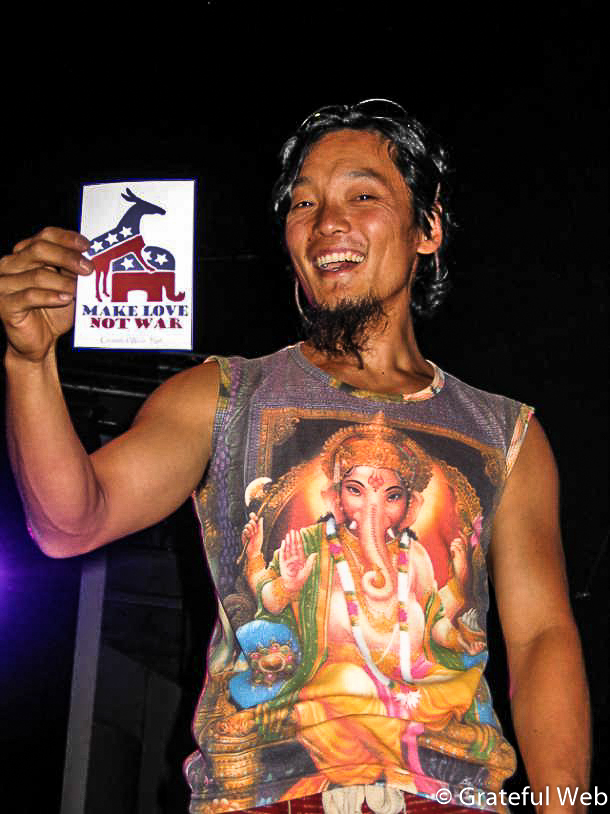 MK: Well I think that back then the jam-band scene, for lack of a better term, was very much centered around the Dead era and then it morphed into Phish and Widespread and a lot of the bands in that same genre. So there was a lot of jam-bands back then, but since then I think we've seen sort of a shift into jam-bands incorporating the electronic world as well which had been happening in Europe for a long time. Even back in the early 2000's when Travis and I starting going to Burning Man, I think my first Burning man was in 2000 or 2001, and we were hanging out with Bassnectar and guys like that, you could sort of see this upwelling in that whole scene. It just seemed like the two worlds were going to merge, because there was this similar desire in how people wanted to relate to their fan bases. 
I was listening to a lot of electronic music at the time, and I think even from the beginning our band ethic was to be very open-minded. There was nobody that was really leading the ship and everybody had a say in which direction the band was going to go in, so bringing Jason onboard obviously he brought not only his percussion strengths, but a fair amount of desire to get into the electronic thing. So when we started back in the early 90's, we were more or less a bluegrass band and then we started bringing in all these different influences. Our contemporaries we were surrounded by influenced where we were going, and shortly after 2001 we also recorded an album called Untying the Knot with this producer Youth, who really opened our eyes to a lot of different things. He was an electronic producer, so I think our sonic pallet was just sort of opened up and overall we were pretty open-minded and up for the challenge of doing different stuff. We just tried to keep it as fresh as possible and are continuing to do so.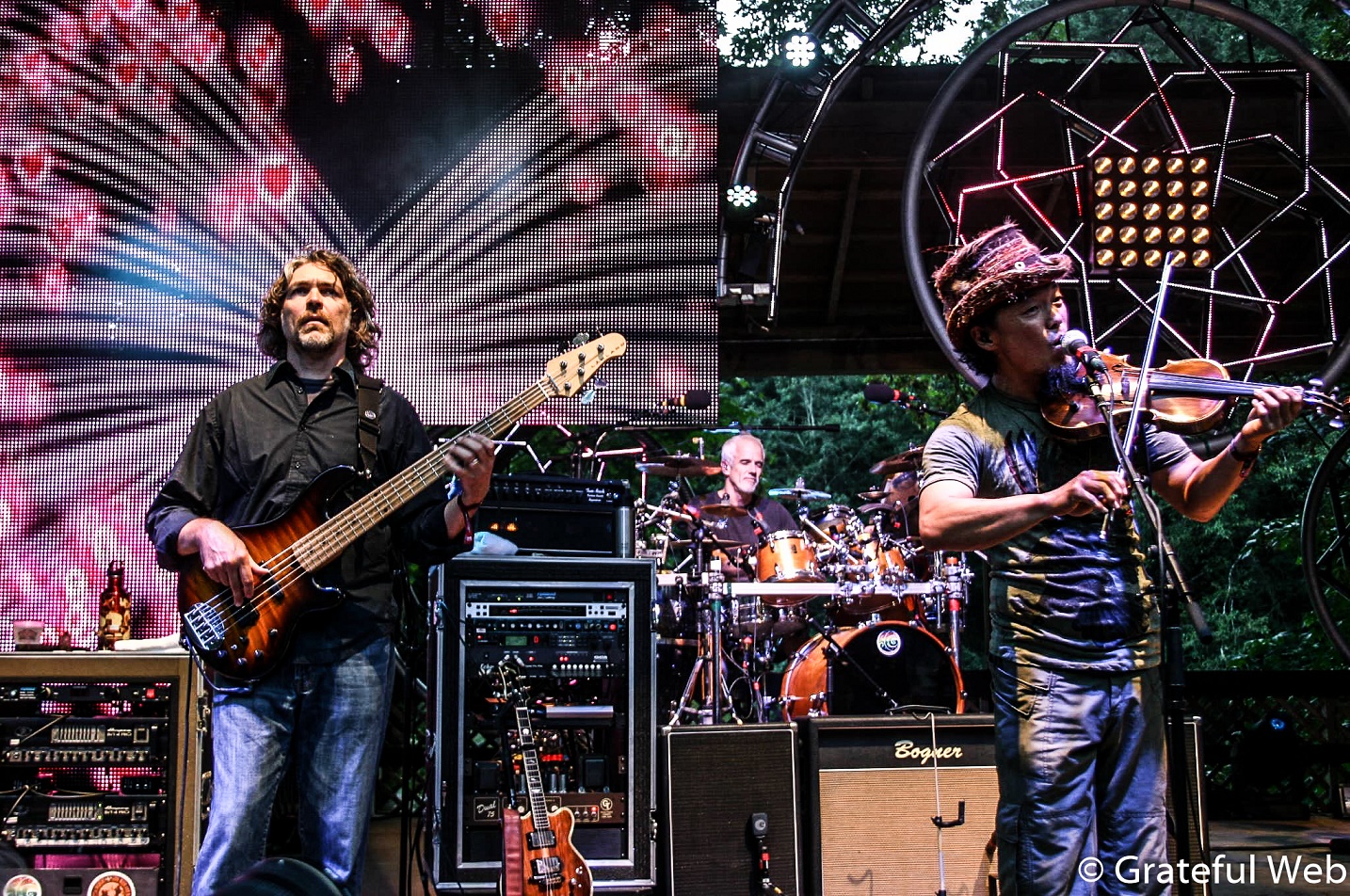 GW: I was talking with Michael Travis back at Summer Camp this year and he said sort of along the lines of the same thing, how back in the day he was listening to tons of electronic music when it was big in Europe before it broke through in the states around 2007, and now it's funny because we were talking about the current state of EDM and he said that he wasn't really feeling where it's at anymore.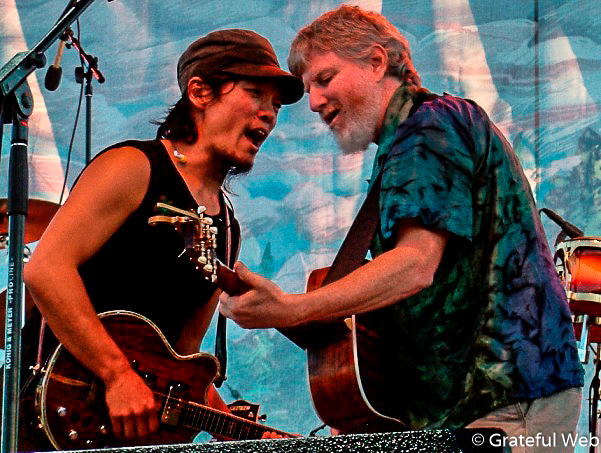 MK: Well I think things go in big cycles, and actually these days if I want to listen to anything there's a part of me that wants to listen to really quiet acoustic music. Things always go around in circles, and that's the beauty of it. I'm sure that at one point the electronic thing will also evolve, you know things evolve, and that's the beauty of being around for almost 20 years now and you see how things change. Luckily, we've been able to stay somewhat current so that makes it fun for us, although I've got a few more grey hairs and not as much stamina to be on the road.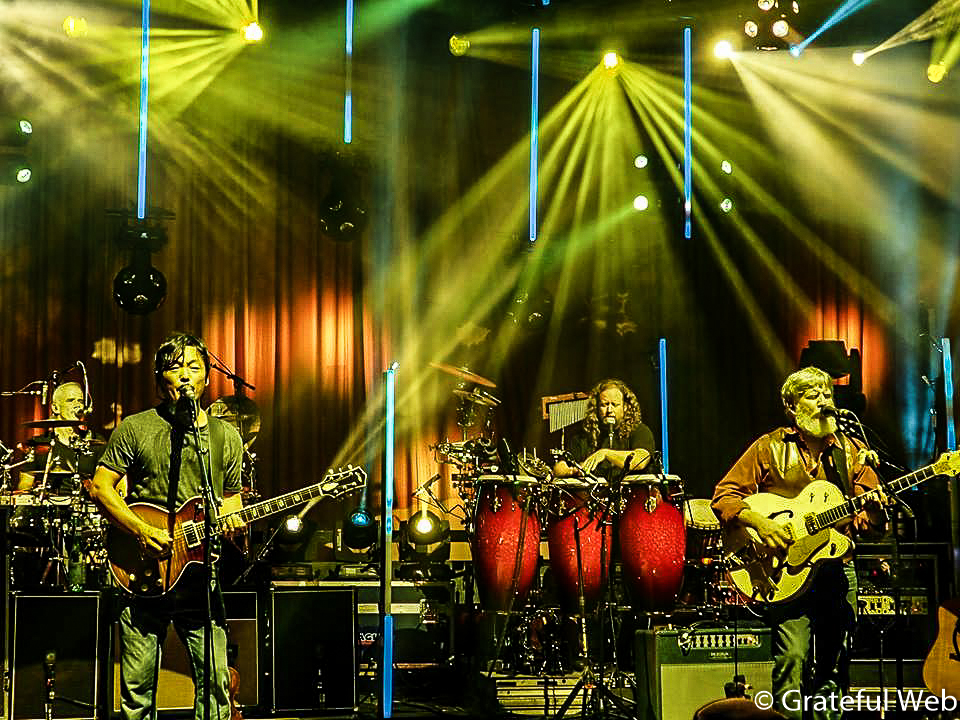 GW: Well speaking of the road, let's talk fall tour 2015. You guys kick things off next week with a two-night run at the Skyway Theater in my hometown of Minneapolis, Minnesota before you head out eat and finish things off Hulaween. How stoked are you guys to get back on the road and what can we expect from this upcoming fall tour?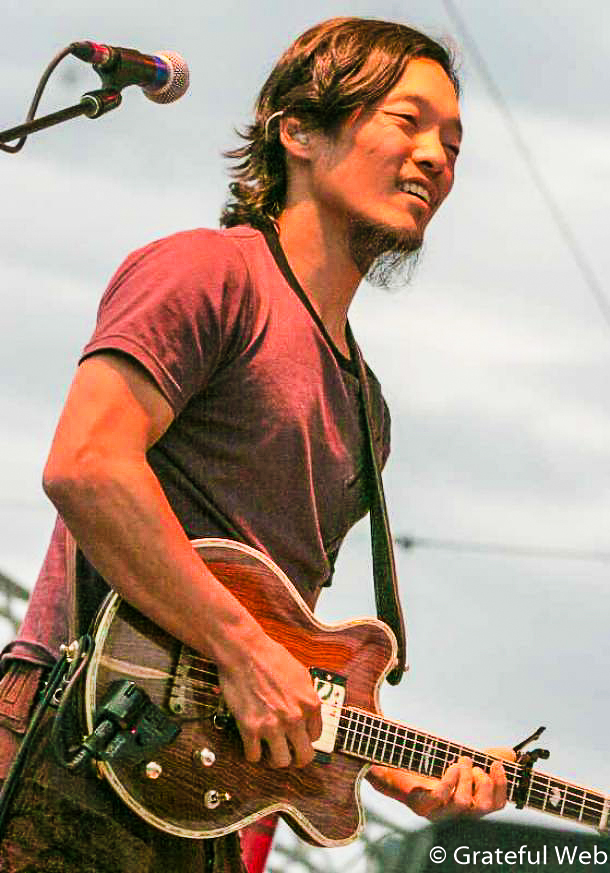 MK: Personally speaking, it's a bit of a double-edged sword for me because I've got young kids at home so it's a little tough to be away, but at the same time as a band we relish the opportunity to get out there on the road and play a bunch of nights in a row. These days we do a bunch of summer festivals and don't tour as much, and there's a continuity we gain from being on a bus together and going around the country. On that front it's going to be exciting, if only I could sleep as much as I did back when I was in my 20's that would be awesome. But yeah, it's going to be great and the band always gets in much more of a flow after playing show after show, Hulaween is going to be amazing and it's going be awesome to re-connect with our fans on a more intimate level. 
A couple years back, we made a commitment to making sure we did a run like this at least once a year, so even though we might not be out there slogging 120+ shows a year, which I don't know if we could do, I'm pretty sure one of us would croak at one point. It's not easy on you and it's not easy on the nervous system. You know though, there may be a point where all of our kids are grown and we are like, "Oh man, get us out of the house," so that's definitely a possibility. 
GW: Right on, well apart from the Rhythm of the Road release, you guys also just put out two new live albums on livecheese.com, the Summer Travelogue 2015 along with the 2003 Winter Carnival, aka the Blizzard Run. Tell me a little bit about these shows and why they are special. 
MK: Every year we try to get our archivist to come up with something that they feel captures something from a past era. I don't know how many shows we've played up until this point, maybe 1,300 or 1,400 shows, and it's nice to listen back and see how the band has evolved up until this point. Our archivist is really good at going back and sort of choosing what he thought captured that era, so it's good to put out something that we feel sort of captured the vibe way back when. Obviously we've been doing a lot of that sort of stuff as a band, since we never really did well with the major releases, but we are also entering a new phase where we just bought a building that we are turning into a studio and we are looking forward to releasing a bunch of new tracks that don't really get played live until they are released. So that's kind of the new realm that we are working in, sort of that jam-band ethos where the new material that we are working on is released live on tour, we are trying to switch up and get into that flow as well, so we are definitely very excited.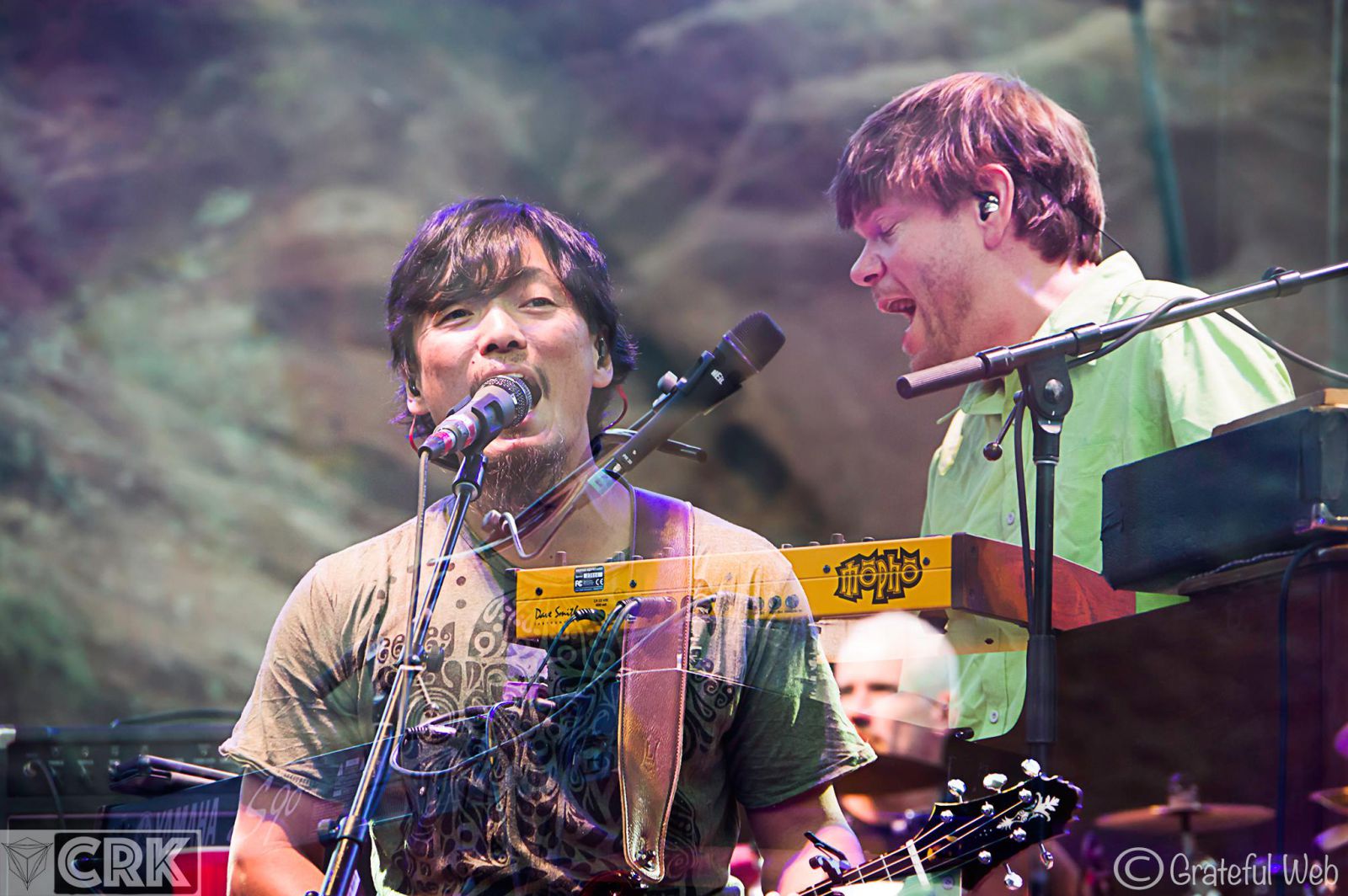 GW: Michael Travis has mentioned that you guys had a little song-writing retreat this summer where you escaped out to the mountains and brain-stormed some new material, and sort of just got away from it all to write music. Is there any studio-album in the works or new material in general that you want your fans to be aware of?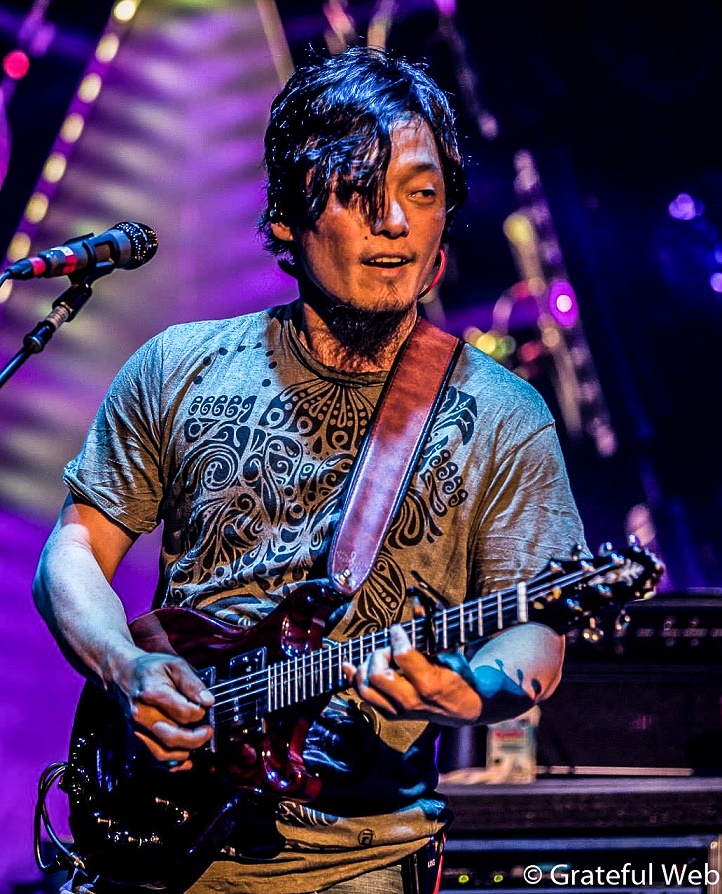 MK: In fact, we just had six days in the studio where we refined some of those tunes that we came up with in that retreat to Sedona, and we are sort of passed looking at songs in the album idiom. It can be frustrating as an artist to work so hard at album, get it done, and then the release itself takes forever to go through the cycle and it seems like getting the promotion done takes forever. 
Our last album was kind of like that, once the album came out we had already been playing a bunch of those songs for a while so we felt we were kind of behind in that regard. We felt like it was more important to sort of get things out quicker, and that's why we personally bought the building so we could record stuff, mix it, get it out to the fan base, but also pay dues to the production that it takes in the studio. So hopefully we are entering a new era with all of that and we are really excited about that. We actually just got brand new sound on about six to eight brand new tunes that nobody has heard and we hope to continue doing that as times goes by.
GW: Well hopefully we can preview those tracks as time comes along. 
MK: Well that's the beauty of it, is that we aren't actually going to play them live. But at the same time we've also been writing stuff that has made it out there, but we're really trying make sure that the studio is given its own certain weight to let the process really sink in. Because a lot of times you will get used to how a certain song feels live and it may or may not be worked out into perfections, so there is something really nice about being able to perfect in the studio first and then take it on the road and perform it.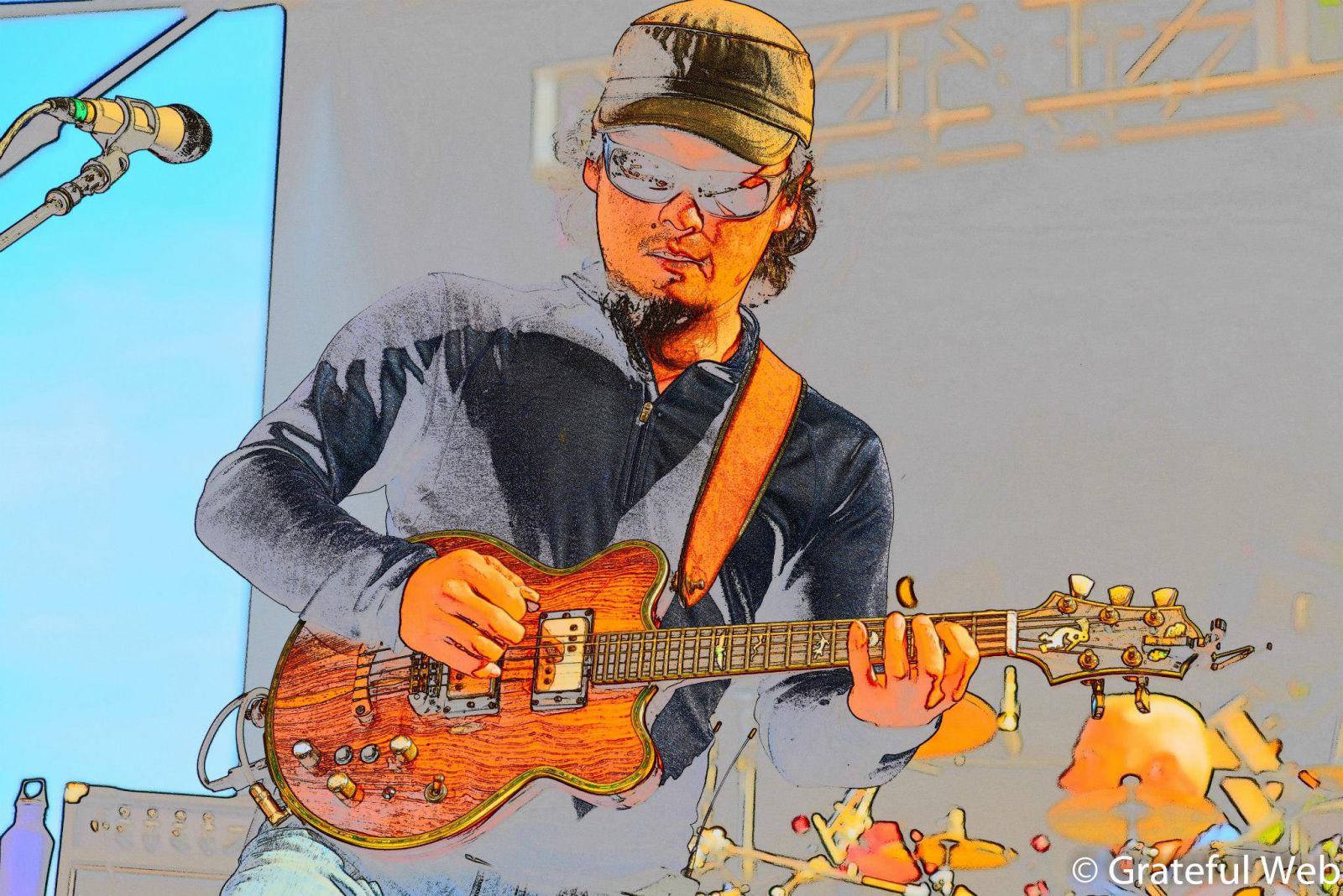 GW: Cool, well we can't wait for those tracks. Over the past years, we've heard many different variations of the String Cheese Incident, whether it be the Doobie Brothers Incident or the collaboration with Skrillex at Electric Forest, just all sorts of different forms and collaborations. Tell me a little bit about how these collaborations start, does it just start with "Hey, I'd love to play with these guys," or how does that process begin?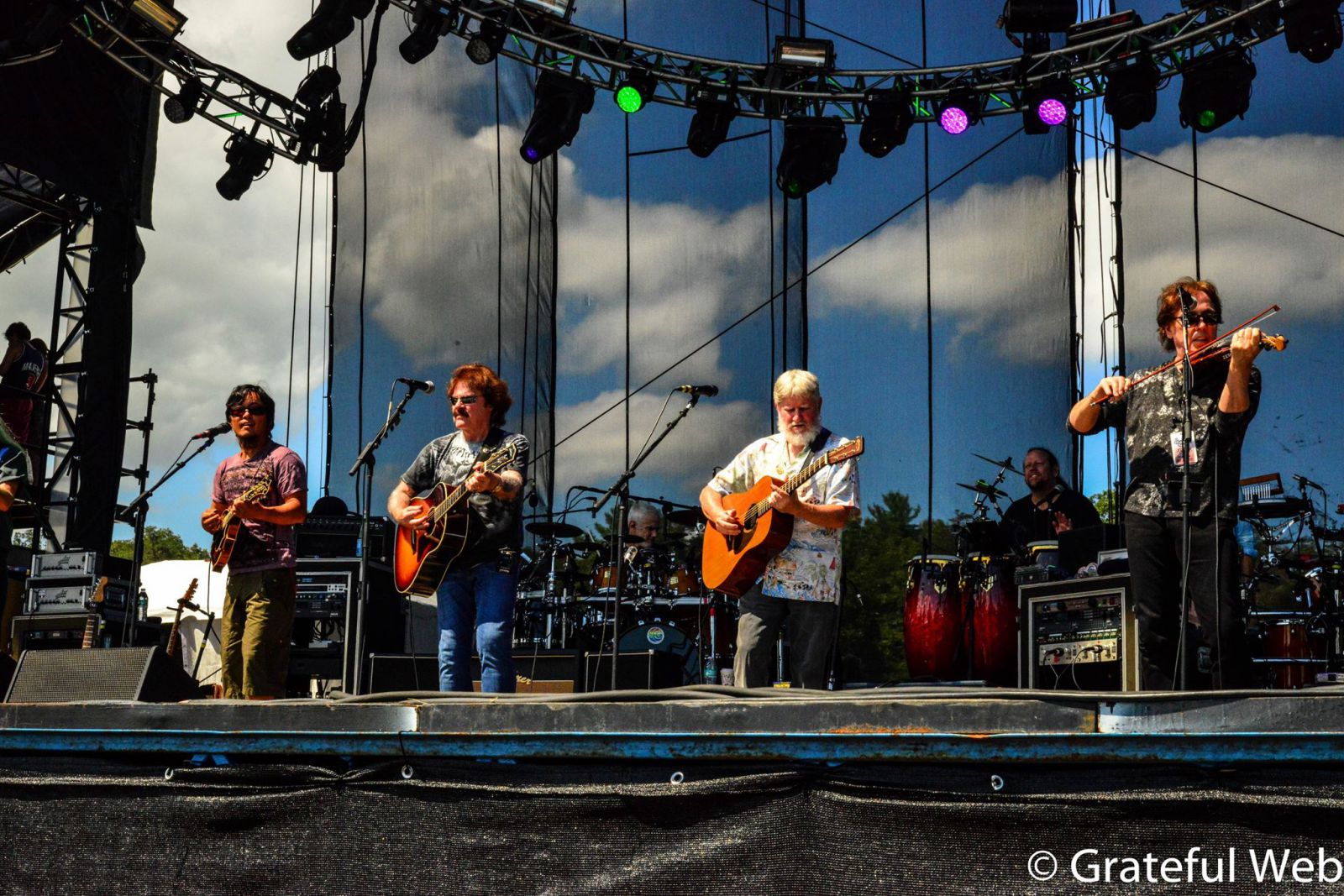 MK: Even from the early days in the mid 90's, we've always found inspiration from playing with our musical heroes or contemporaries. We'd love to take people on the road and have them sit in with us for a while, and I think it's just born out of that same sort of ethic. Now it's gotten to the point where the tastes of all these different people are similar, and part of the incident for us is just being able to have different things happen. So weather or not it's Lauren Hill, Skrillex, Kool and the Gang or whatever, we try to push ourselves to have a new experience for the fans and bring in the fans of other people.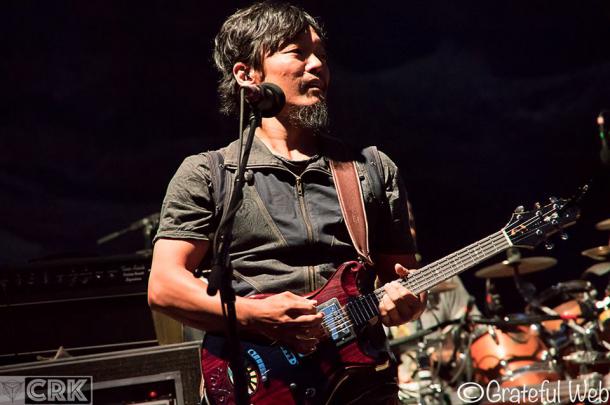 Like when we did that thing with Zach Brown at Lockn', it was definitely a melting pot of different like-minded people, and I think that's the beauty of the scene we have. I mean Bassnectar has even sat-in with us before, so for me personally looking from the inside out, even when music can seem stylistically different it's still born out of the same basic desire and community sense. That runs true with all the musicians we have played with, so ultimately we are just trying to have a moment where we can get out there and mask with each other so whatever spectrum we can do that in, it should be great and bring it on.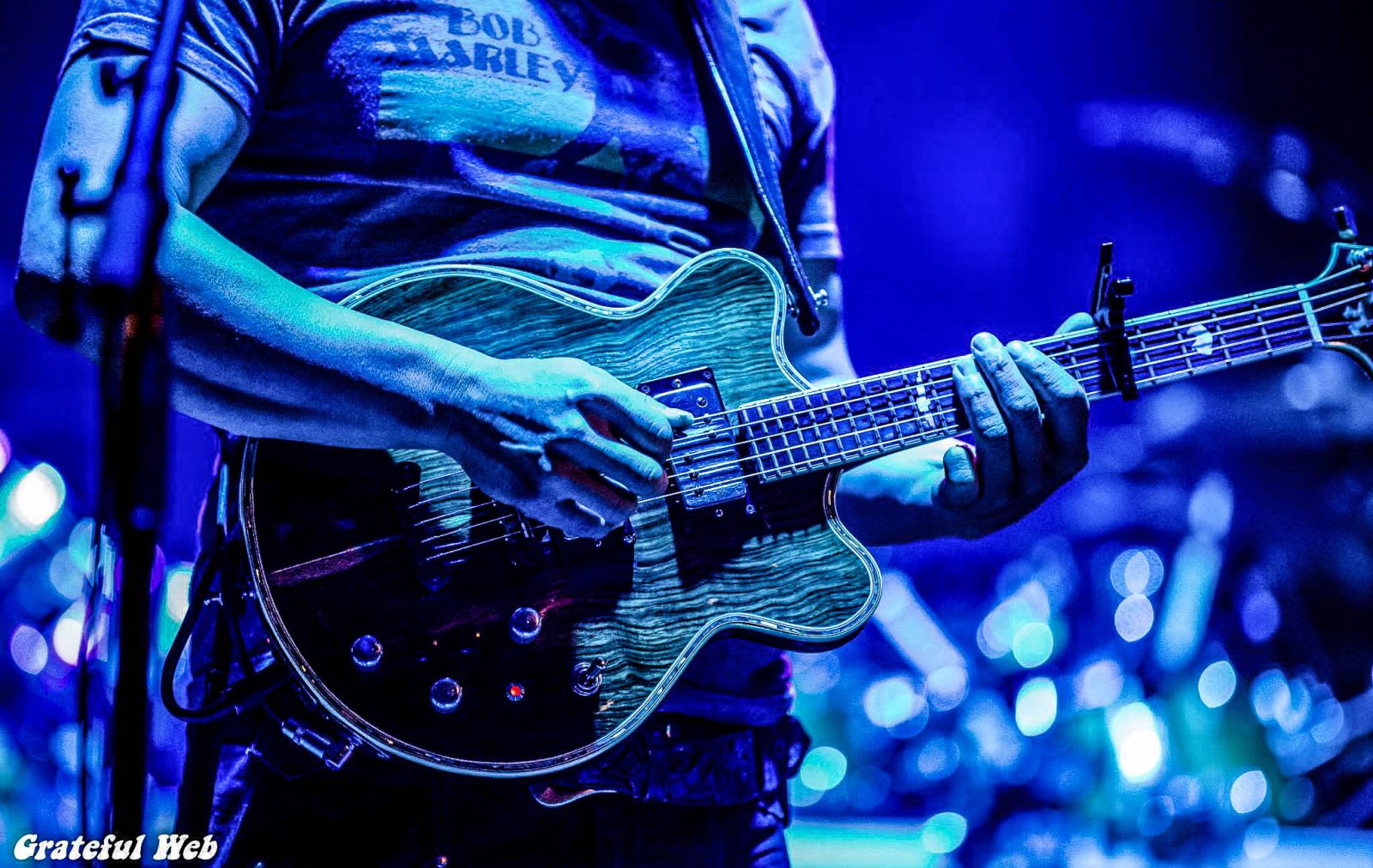 GW: Great answer, let's talk stage production here for a bit - obviously that's a huge factor in any String Cheese show especially nowadays as you've grown bigger and bigger. Tell us about what goes on behind the scenes to bring such a beautiful and massive production to the stage.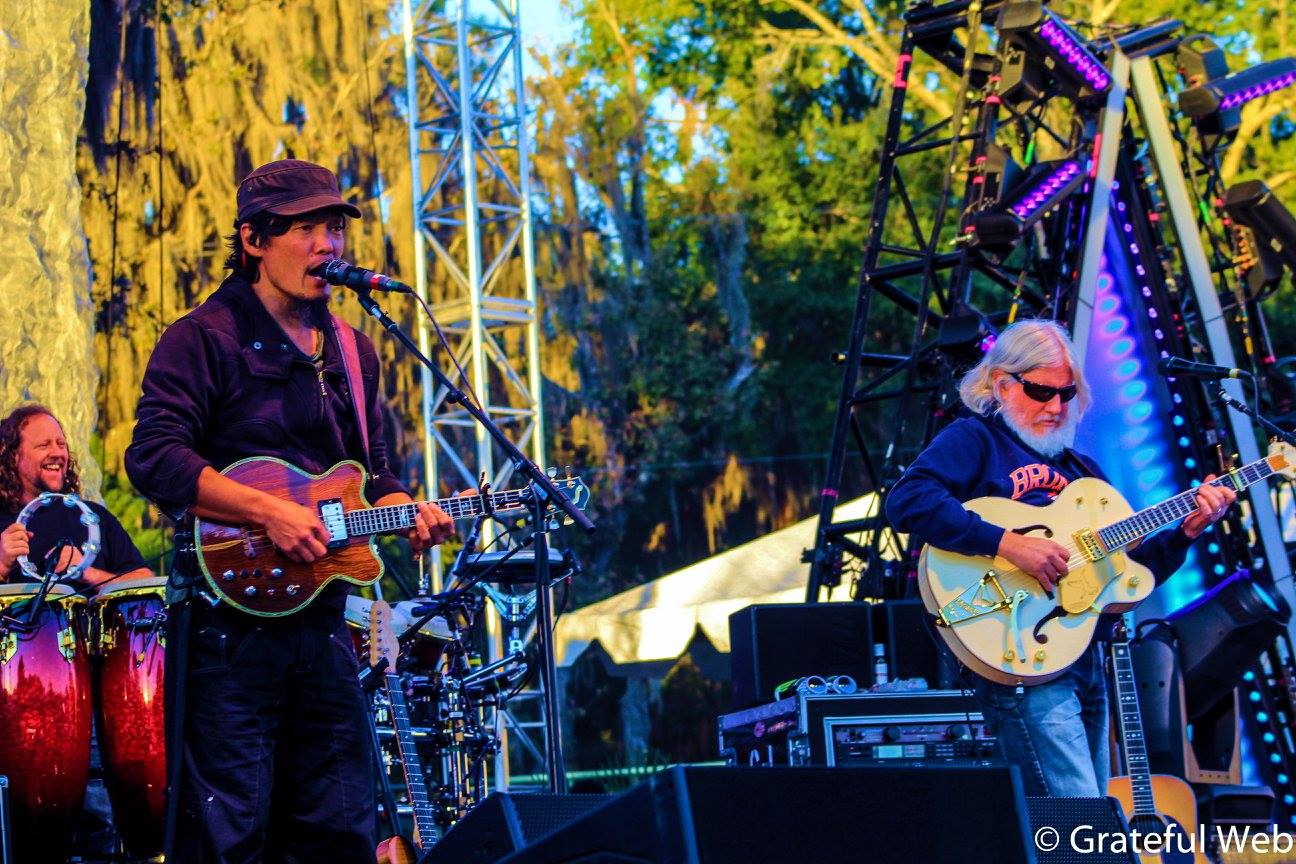 MK: Well luckily, we've just had a lot of amazing people surrounding us, but also born of the desire. Back in the day when we started things like Horning's Hideout and worked with a bunch of these big New Year's shows we always wanted to do these cool, more theatric performances. Luckily now that we've been able to perform some of these big theatric setups we've been able to roll some of these things into each other, but we've also had a lot of help. Luckily we've had hundreds of people behind the scenes working for things like New Year's.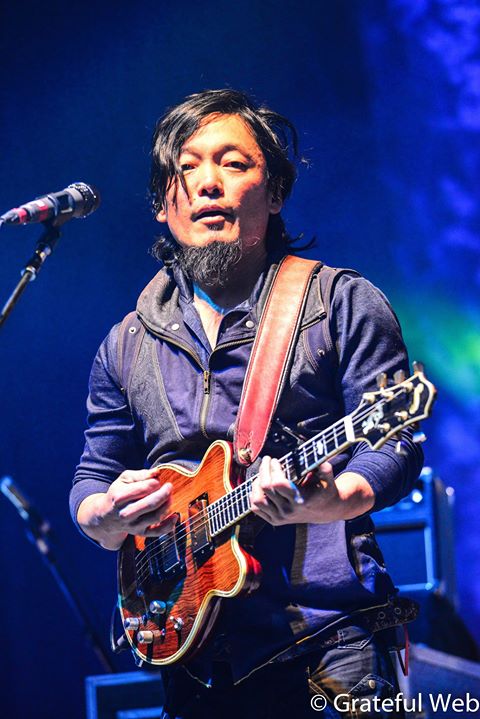 Like this Halloween for instance, we are going to run with this theme that a couple other people came up with. We've been really into these theatrical-based musical concepts that have lots of segues, so for this Halloween we are going to be doing something called the "Gold Train," it's going to be this throwback tribute to the Soul Train and all the music than can come out of that, so we are pretty stoked about that. So that sort of stuff just comes up in the band and we just run with it and see where it takes us, but yeah there are a lot of people working in the background to make sure this sort of stuff happens so we are happy about that. 
GW: Well that Soul Train tribute will definitely be something epic, so we can't see what you guys do with that concept. You guys just announced something called the "Lebrewski Cruise," which will be you, Kyle and Jason just jamming on the NCL Pearl, tell me a little bit about how that came to be and what we can expect from the event?
MK: Kyle would be the best one to touchbase with about that, because he's really the curator of how that came to be. He's really become current in the beer community and he's really into microbrews, and what I like about microbrews is that I like to drink it (laughs). He's really the guy to ask, but I got invited to join him and his band who are a great and collection of musicians, and he's quite the prolific artist these days, I honestly don't know where he finds the time. So yeah, I was just kind of invited for the ride, and Jason is going to be along for the ride so it's going to be a very eclectic line up, and after Jam Cruise I swore I would never go back on one of these boats again, but I got talked back into it so here we go. 
GW: Final question for you here Michael, It's been a big year for the String Cheese Incident thus far and things just seem to be growing larger, what does 2016 hold for SCI?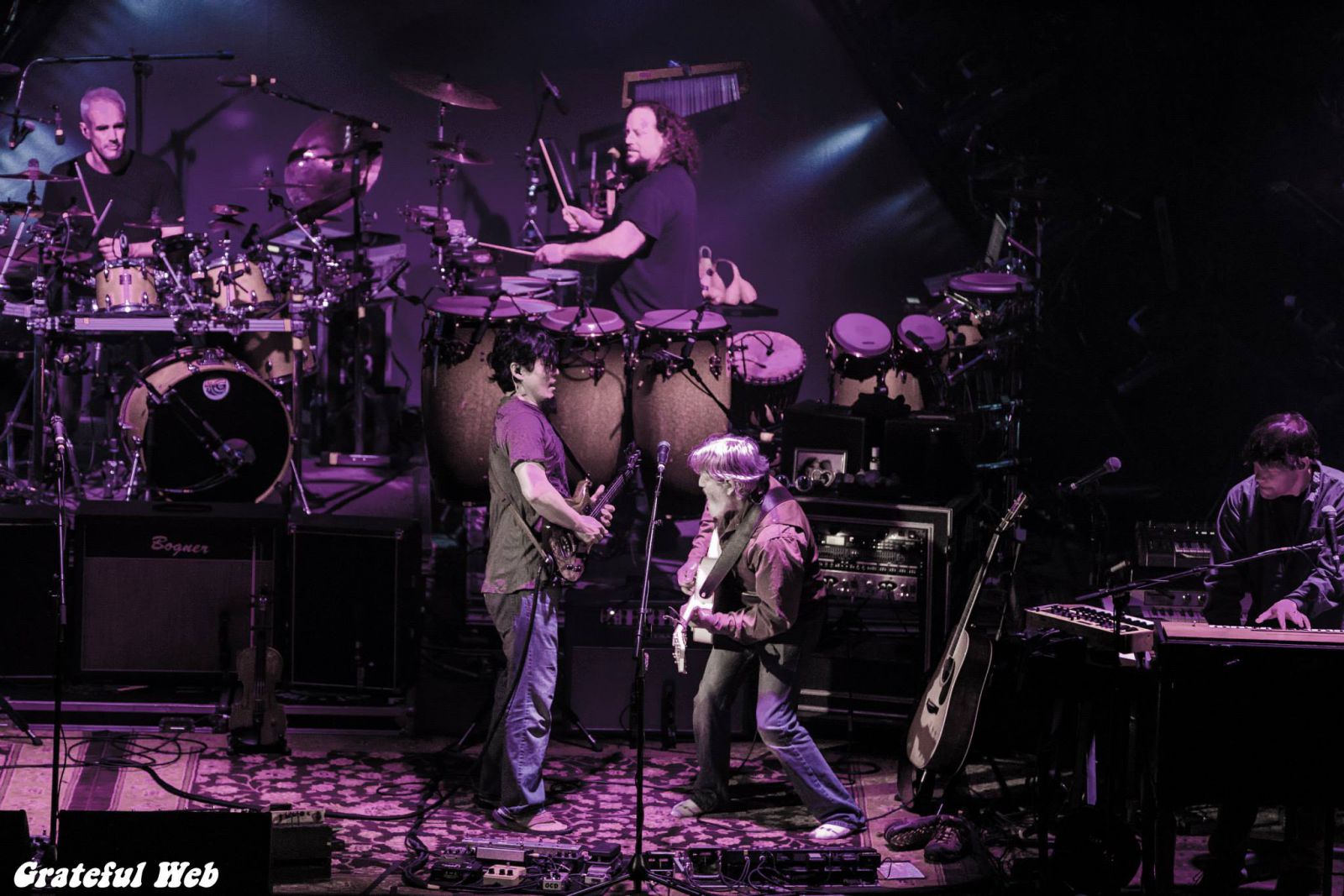 MK: Hopefully more of the same, locking into a lot of these events like Electric Forest and Hulaween, really our goal is to have events like this all across the country where we can really just set the vibe and create a magical gathering. We've got a bunch of new music coming down the pipeline pretty much all of next year, so there's going to a bunch of that but really we're just looking to stay present right now and kind of digging back in. The New Year's run is going to be really great, just to go back into the Broomfield Event Center for four nights is going to be amazing, so really just trying to focus in on what is present. 
GW: Awesome, well thank you Michael for spending some time with us tonight, best of luck on the upcoming tour and we will catch you in Minneapolis this Wednesday! 
MK: Appreciate it man, catch you soon!