Over the past 20 years, New Orleans-based funk phenomenon Galactic have established themselves as one of the absolute premier funk bands in the country. From their relentless touring both nationally and internationally, to their upcoming headlining show at Red Rocks and so much more, Galactic has blossomed into a full-force spectacle that has to be seen to believe. Founding member and bassist Rob Mercurio was kind enough to sit down with the Grateful Web to discuss the history of New Orleans funk and soul, Galactic's upcoming summer tour plans as well as numerous collaborations over the years.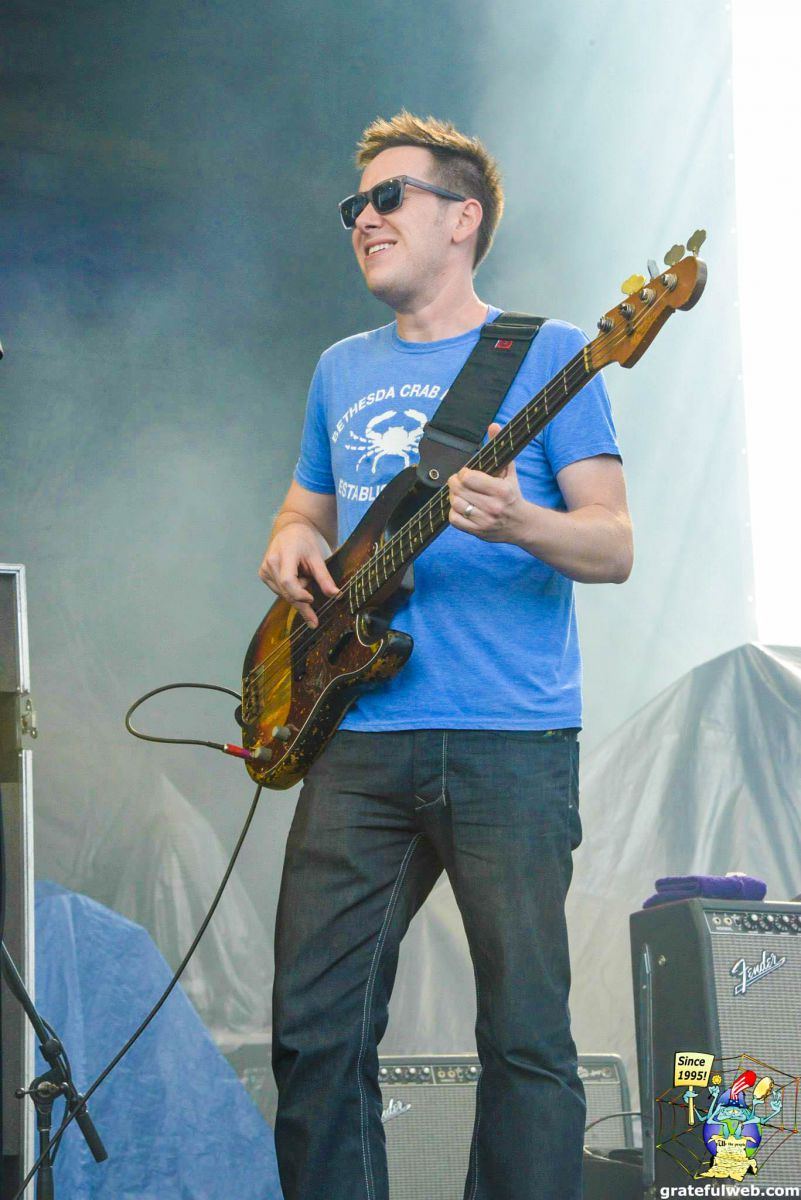 GW: Good afternoon everyone my name is Elliot Engebretson with the Grateful Web, and today I am here with bass extraordinaire Mr. Rob Mercurio. How you doing today Rob?
RM: I am doing great, and calling me bass extraordinaire is very cool, thanks.
GW: So there is a lot going on in the world of Galactic right now, you guys just have announced your headlining show at Red Rocks this summer alongside BoomBox and Pimps of Joytime, as well as the second annual Landing Festival down in New Orleans in September, so I wanted to start there. Tell me a little bit about the Landing Festival, how it came to be and what fans can expect this time around?
RM: It's something that we have been wanting to do for years, you know we have seen a lot of other bands do their own festival stuff, and we played hundreds of festivals all over the world. We thought that it would be really fun to do something in our own town of New Orleans and so the idea just kind of took off. We were looking to find the right site and the right people to partner with on it, and it came together last year when we hooked up with Tipitina's who had the rights to this gorgeous space in New Orleans out on the lakefront. It's just like this beautiful little setting right on the lake, right by this marina where all these people set up their sales tables and stuff. It's a cool, different part of New Orleans, you know?
The tricky part is New Orleans already has Voodoo fest, which takes place in City Park, obviously the Jazz Fest which takes place in the fairground, and then we have the Buku Fest which is an EDM fest that takes place at Mardi Gras World. So we really didn't want to do something that everybody had done already. Why add another fest into New Orleans unless it's something unique? So we found this space and we were like, oh this is a part of New Orleans that never gets used, it's super beautiful and just a super cool spot, so then we decided that we also needed to have our programming/booking be different than those other festivals as well.  We didn't want to just make it a mini Jazz Fest or mini Voodoo Fest. So our booking is a little more of a collective than Jazz fest. Last year we had a variety of bands from Little Dicky and Cake, to Grace Potter and the Eagles of Death Metal. So it's just stuff that normally wouldn't roll through New Orleans and we feel just works on a certain level. We're not looking to like book huge pop acts or anything, it's more stuff that we're in to and that has been the idea behind programming. It's really fun, it seems like a lot of people that went last year had a really good time, and were totally surprised with the setting, so we're doing it again and we're currently working through the bookings right now.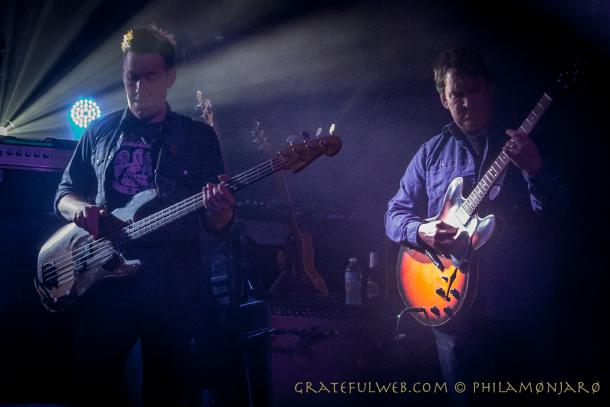 GW: Well we're looking forward to see what you've got in store for us, and we'll definitely keep an eye on that as it develops. Obviously you mentioned the New Orleans Jazz festival, which brings a huge billing every year. This year's lineup features artists from Stevie Wonder and Neil Young to Van Morrison and countless other major acts. Tell me what this festival means to the city of New Orleans and what it means to you guys personally to keep being invited back year after year.
RM: Yeah, it's amazing! This will be our 21st year playing New Orleans Jazz Fest, and looking back to the first year that we played it, which was in 1996, it was such a huge deal for us then and it still is every year, but obviously that first year meant a lot. I had been going to the festival every year since I moved to New Orleans in 1990, and you have dreams of playing that festival, so to have played there as a band now 20 times, we're just honored to be able to be a part of that New Orleans family that gets to be called back every year. As for what it means to the city, it's like, just such a huge party. I love Mardi Gras, but Jazz fest to me, is really the ultimate New Orleans party.  I just love the kind of people that it brings, and the town, the music scene itself is definitely the focus of it. Since the beginning it's just grown and grown, and to bringing some of the best people in the world into our city to come and celebrate with everybody is just phenomenal.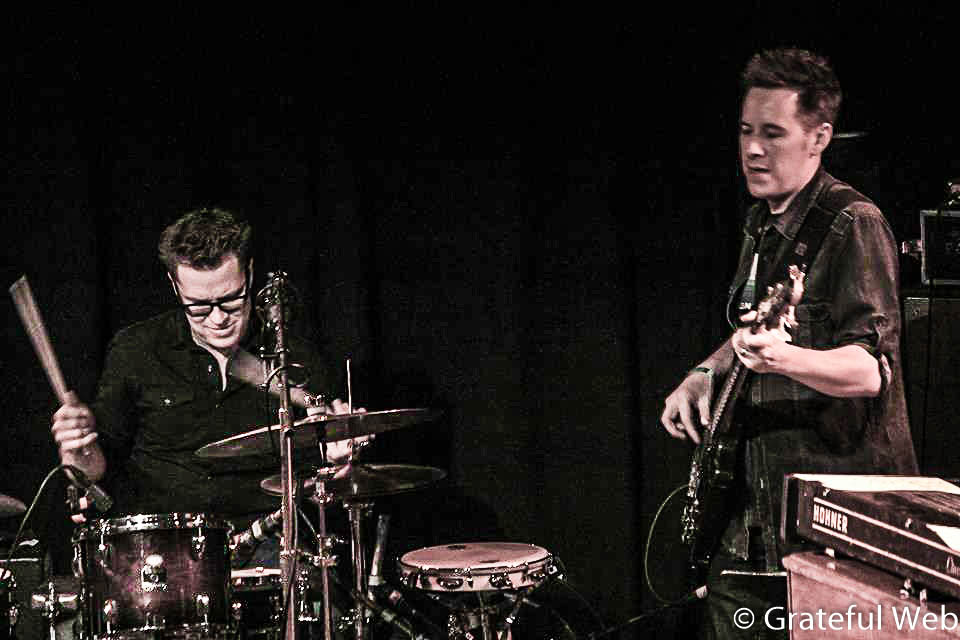 Also, financially it probably means a hell of a lot to the city. You know, for the hotels and surrounding restaurants, it's such a norm every year and they really need right before the summer. Everyone knows the city is about to get really large, and it literally keeps a lot of businesses afloat through the summer.
GW: You mentioned Tipitina's earlier, I know that was a major starting point for you guys back in the mid-90s when you started developing you identity. From the sounds of it, it started as sort of a neighborhood venue and it blossomed in one of the more influential live music venues in the country. Tell me about the influence that Tipitina's had on Galactic. What makes it such a special venue?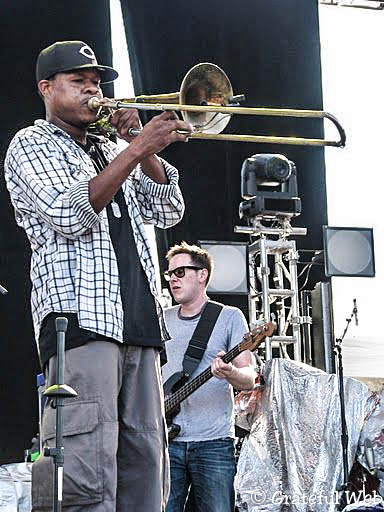 RM: Yeah, it really is. It's funny because it's hard to put your finger on - like you walk in Tipitina's and until you get on the stage and you're part of the show it isn't the most stunning or anything. There are nicer venues that have better facilities and all that, but there are certain clubs that you can't really challenge until you get the crowd in there, and you're on stage and you're playing. There's just something magical that happens at Tips. The sound is great, and I think that the circular flow of energy that happens at the show is incredible at Tips. You know some stages, you don't really feel the audience as much. Tips is the complete opposite however, you feel the energy and the crowd feels the energy back. There's just a circular flow that occurs and takes performances to the height of what they can be.
We have always stopped at Tip's throughout our career, and there has never really been a show there that took us a while to warm up to. That happens in certain venues that are amazing like Red Rocks or Fillmore. I remember the first time playing at a couple of those (big venues) and being intimidated or feeling like we didn't play the best show of our lives. But now, the last few times playing Red Rocks it feels like, alright cool, now we feel the venue, we know how to play it and how to get that energy back from a crowd. That was just never a problem at Tipitina's from the get go. It's just one of those warm home-like feelings, and we are lucky to have in our hometown and we are super lucky to have here, pretty much home base.
GW: Right on! On a more personal note, you grew up in Washington D.C. and started jamming with Galactic guitarist Jeff Raines at a pretty young age. Now, the DC scene is a lot of different than the New Orleans scene.
RM: Oh yeah. Big time.
GW: What sort of music were you into back in day and how does that pair up and influence to where you at today with Galactic?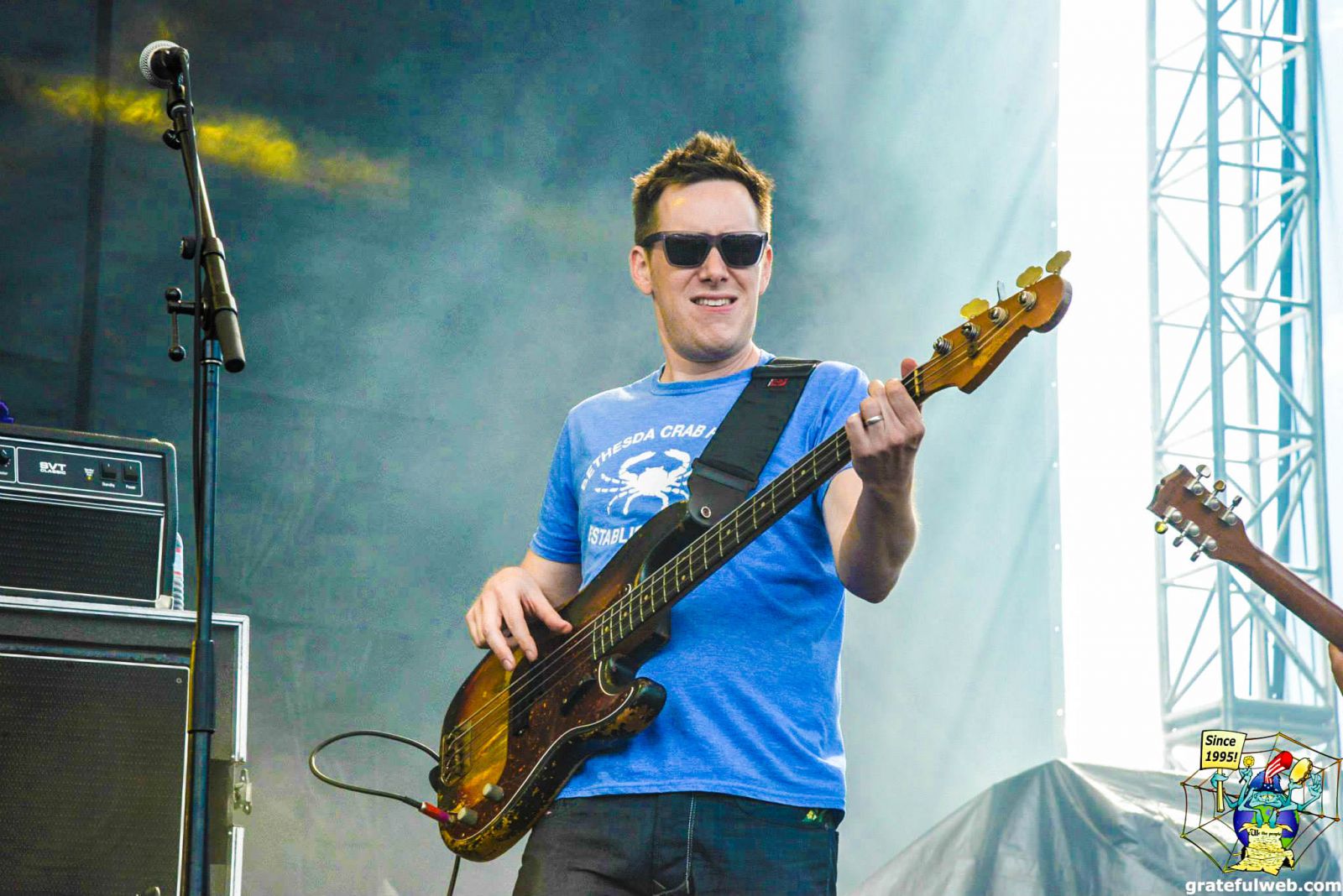 RM: Definitely, we grew up listening to basically like D.C punk rock music. Then around 15 or 16, I started listening to a lot more jazz and folk and came across some P-Funk albums. That was back before they had re-issued all those albums, and at that point we became crate diggers to find that style of music. I am talking probably like '87, '88, and so we began to find these different albums from James Brown and the meters, and it just kind of slowly transformed me from a punk kid into a funk kid, and I really got into it. I was really taken by that music, to the point that it influenced my just decision to move to New Orleans and go to college. The idea of being able to being able to go to college and also be in a town that full of this vibrant music, it seemed like a win-win situation.
GW: Right, I mean the New Orleans funk and blue scene is just incredible. George Porter Jr. Neville Brothers, Galactic the list goes on. Such an amazing history of funk and soul coming out of that city.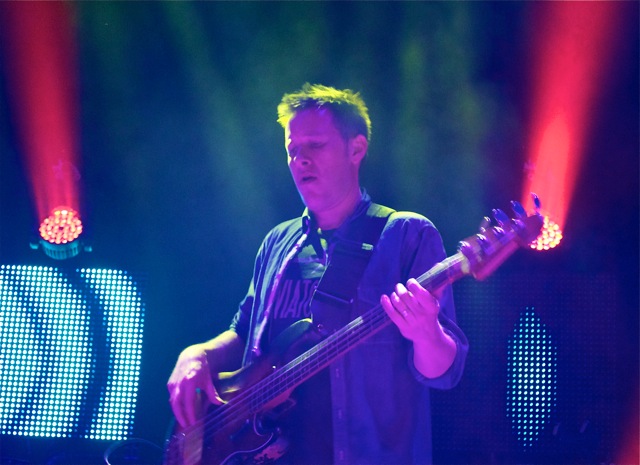 RM: And there's been a lot of stuff before us. You know, like even the earlier years before The Meters and all that, they drew their influence from some of the old school stuff. So it was very different than DC in that sense. DC didn't have any really scene like that. They've got a little bit of a jazz scene but not on the same level as New Orleans. Don't get me wrong I love the DC punk rock scene, it was an awesome time but you know once I became a little older, I just grew out of it.
GW: Yeah, I am the same way man. I started going to punk shows when I was about 16 or so, but I am right there with you now. It's all about that funk and soul.Now being a part of the New Orleans scene here for quite some time now, who are some of the up-and-comers around that area?, Who are some of the groups popping up in the scene that people may not know about right now?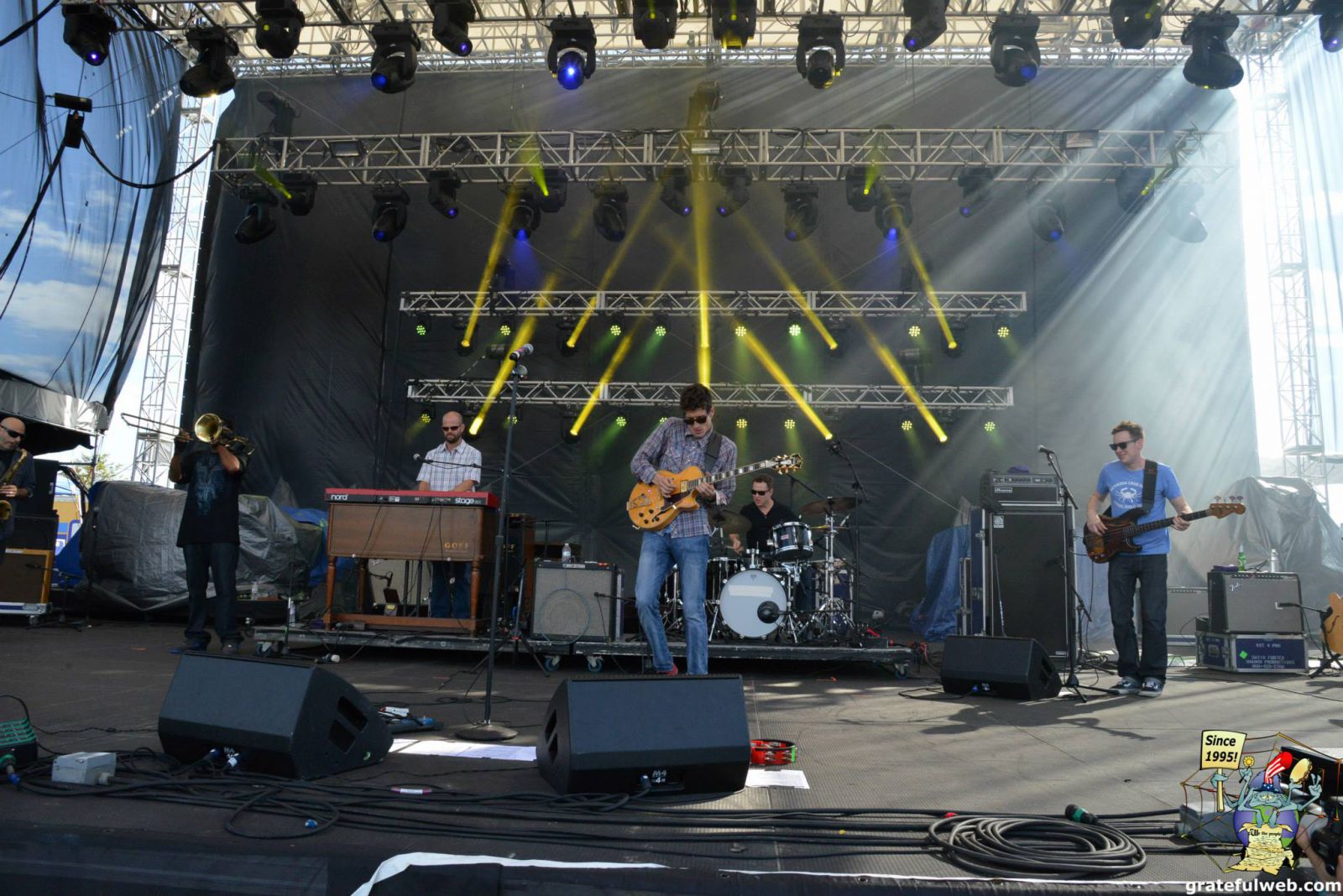 RM: Well there's this really cool band called the Stoop Kids, S.T.O.O.P kids, and Ben and I just produced a track for them and they are really, really cool. Their take on their music like Doo-wop meets hip-hop meets funk in a way.
GW: Oh cool!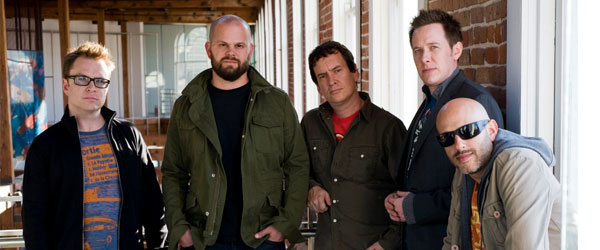 RM: Yeah man, they are just out of college and super creative. They're really, really talented guys and pretty fresh on the scene. I mean they're touring around a bit nationally and giving it their all, I think they have a big future ahead of them. There's also this band Gravy, and I happened to produce their album as well but it's not quite out yet. They actually just opened up for us on Mardi-Gras, and they're out of Colorado. Their music is kind of like Jamiroquai meets indie rock meets New Orleans soul funk. I think they're going to bubbling up in the next year with their touring and once their album comes out. Let me think of a good third band that's kind of unknown, because obviously, you know there is stuff that two years ago, I would have said a band like The Revivalists, but they're getting pretty popular now and people seem to know about them already.
Oh, there's this band Roar! They're a duo and they are like this super creative electro-pop, funk band with trombone and drums and triggers and all that stuff. There's also this band called Tank in the Bangas, and they're like spoken word meets soul, D'Angelo funk- so they're really cool too and they just opened up for us on Saturday's Mardi Gras. So there are definitely four bands that I think are going to be touring and people are going to be hearing a lot about in the next year or so.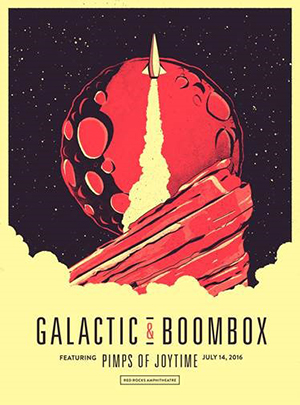 GW: Well I'm taking notes here, so we will do our homework after this and check some of those guys out.
RM: Yeah, absolutely check it out.
GW: You mentioned that you produced the couple of those albums. I know back in '07 you started playing a much larger role in the production of Galactic's studio albums. Now you can produce your own albums, which gives you more space to play around with compositions, so tell me about learning the production side of music, and what that unlocks for you as a musician.
RM: I think it's really awesome, and you're right it unlocks the doors that used to be hard to get around. Ben Ellman and I have always been into the studio thing from our first album we made in '95, we just loved pulling it off. Like some guys as soon as the studio session is over they are out the door, and I always loved to hang out in studio, ask questions and watch what was going on. I just kind of followed the process through our album making, and I ended up producing this band Greyhound's album back in 2001. That was the first gig I did on my own. Ben and I learned the most from making the Galactic albums however, and the Ruckus album that we did in maybe 2003 or 2004, that was just the beginning of us learning this program called Pro Tools, which sort of creates a recording studio in your bedroom. It's nice because you don't have to have a big tape machine and big board. So we followed the process closer than ever on that album and that freed it up so that the next Galactic album From the Corner to the Box and it just made it so there was nobody telling you like no, we don't have enough time to do that, or no we're not going to do it like that. It was like, oh, we have all the time that we want, or we'll make the time that we want, to be able to try that. So that opened up a lot of possibilities that we didn't have before.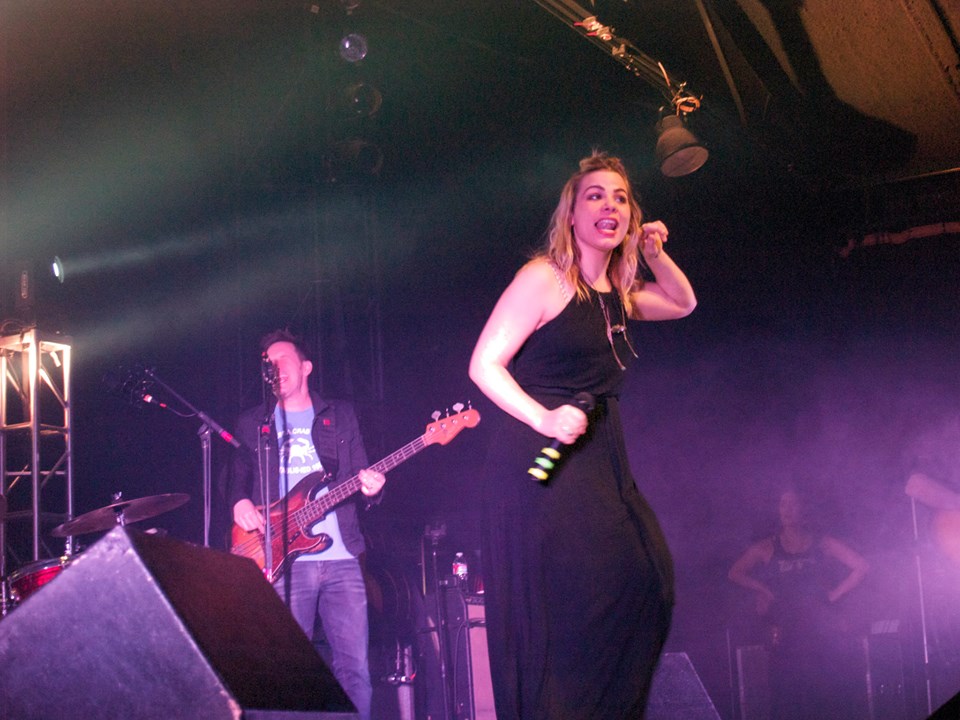 For the Ruckus album we worked with Dan the Automator - he was our producer, and he was great but he was a busy guy, and there were things that we wanted to achieve on that album that he just didn't have the time to do. So I think that was a bit frustrating for us and the band, and because of that we were just like okay time to take it into our own hands. It's unlocked a lot of doors for us, but at the same time I would say that we'll never work with a producer again. I think if we found the right guy - or girl - it could be really good for the band as well. I think as a producer of other bands, having that outside voice and somebody else to bounce ideas off somebody's head is really cool. It's a beneficial, having that element. There's something that gets lost when you self-produce, because you're just satisfying yourself and the band, and you don't have that opportunity to bounce things off other people. So that being said, who knows where the future will lead. We're working on the next album, and currently we're self-producing it right now.
GW: That leads into my next question perfectly. Tell me a little bit about what Galactic has in the works and what we can expect on the new record?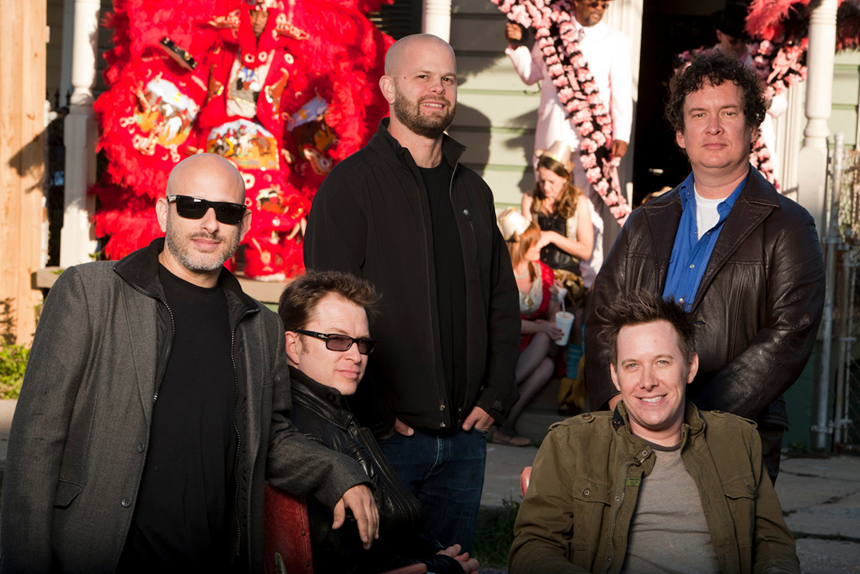 RM: Yeah, absolutely - We just put out our last album in July, Into The Deep. Usually the second we finish an album we just start on the next one, because with the amount of touring we do, it takes a while to put it all together. So we don't have the luxury of, "Oh let's take off 6 months," and we'll just get back out. For us to put out an album every 18 months or few years takes a while. We just started getting back at it and we're just writing right now. We have about half of the album, but we don't really know where it's going to end up. I guess I really can't tell you much more about it, cause I really don't know where it's going to be and I don't know how concept heavy it's going to end up being, and I guess it's kind of under, tight lips right now.
GW: Totally understandable. Figured I'd go there, but totally understandable. So, Galactic is known for doing plenty of collaborations over the years, form Macy Gray to Mystical, you guys are just all over the board. Is there an artist in your mind that you haven't collaborated with yet, that you would like to? Music genre doesn't really apply to this question.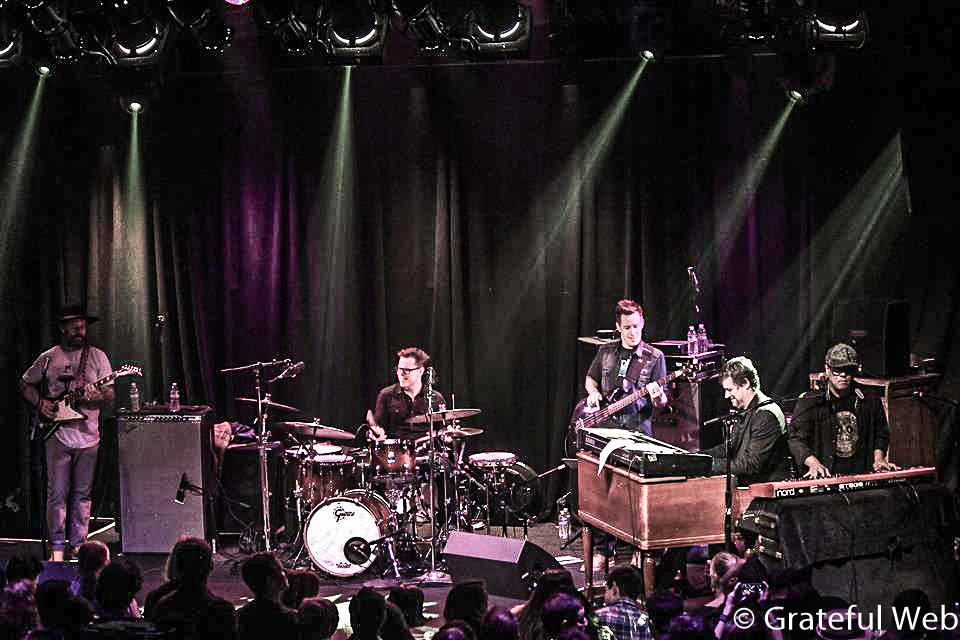 RM Yeah, there's a few. I would love to do something with Q Tip, D'Angelo, Robert Plant, these are all probably unlikely. However if you are reading this, give us a call, we're available. 
GW: Love it. And how did the Macy Grey thing come to be? I know she was featured on 'Into the Deep' back in July. How did that sort of collaboration come together?
RM: We went and saw her at Tipitina's in October- I think it was October 2014. I went to her show and met her backstage, and we ended up talking with her for a while. We hit it off and ended up going out to a bar with her band afterwards. Then Macy met up with us, and we just had a good time. She's a really funny person and we talked about, loosely collaborating. She was like sure, give me a call. So a couple of months after, we had this song, "Into the Deep," that we had co-written with David Shaw from The Revivalists, but we wanted to get somebody else to sing the song. We wanted to get an iconic soul singer. So I had the idea, "Oh sure, we just met Macy Grey, she'd be perfect for this song!" So we rang her up and she was down to it, she ended up changing the song a little bit and that went really well. It's crazy, we actually ended up doing like ten festivals last year including one in Japan, it was a really fun thing to do. It wasn't like she was going to become our singer, but we've been doing touring for 25 years, and to deal with those collaborations was really fun for us, and I think they've really given us some long genuity and excitement within ourselves to be able to keep on doing this.
GW: Yes. Well we have loved the collaborations that you guys come up with so keep pumping them out for us.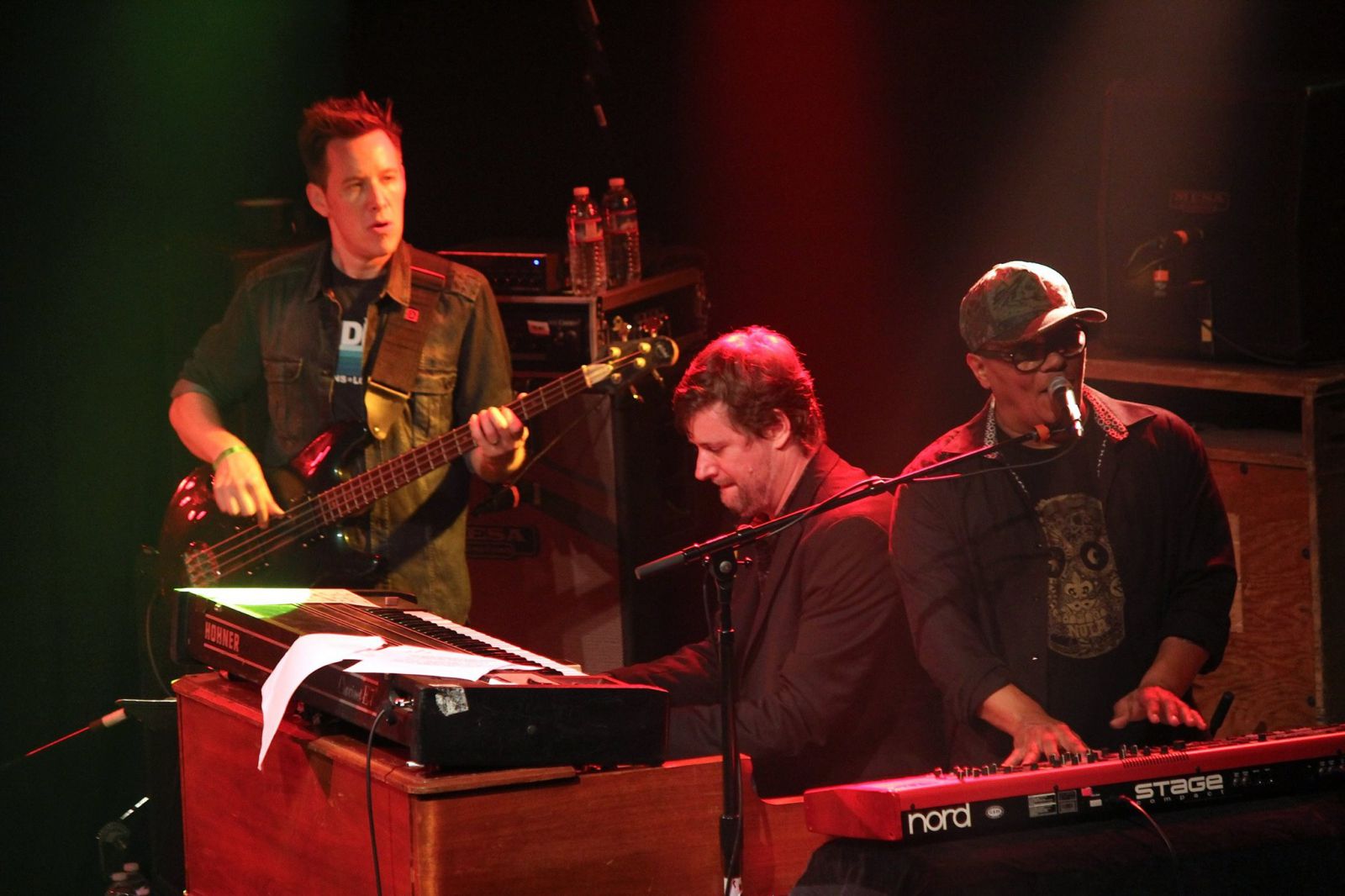 RM: Yeah we've been really fortunate, for us to be able to switch up that constantly and have our fans still with us is truly a blessing, and we're just honored and happy that our fans are willing and letting we do that. We appreciate it, you know?
GW: Alright, final question for you here Rob. Galactic is now going on a 24 years strong here. What does the future hold for you guys and what can we expect for the rest of 2016 and beyond?
RM: I think the future holds more of the same - collaborating, hopefully slowly moving into some bigger venues like finally headlining Red Rocks, that's a super big milestone for us. Just keep on writing and getting more creative and more better- I don't think it's proper grammar- but getting better at the studio, getting better at making albums, and better at the presentation in general. We're just trying to move forward and not piss anyone off along the way.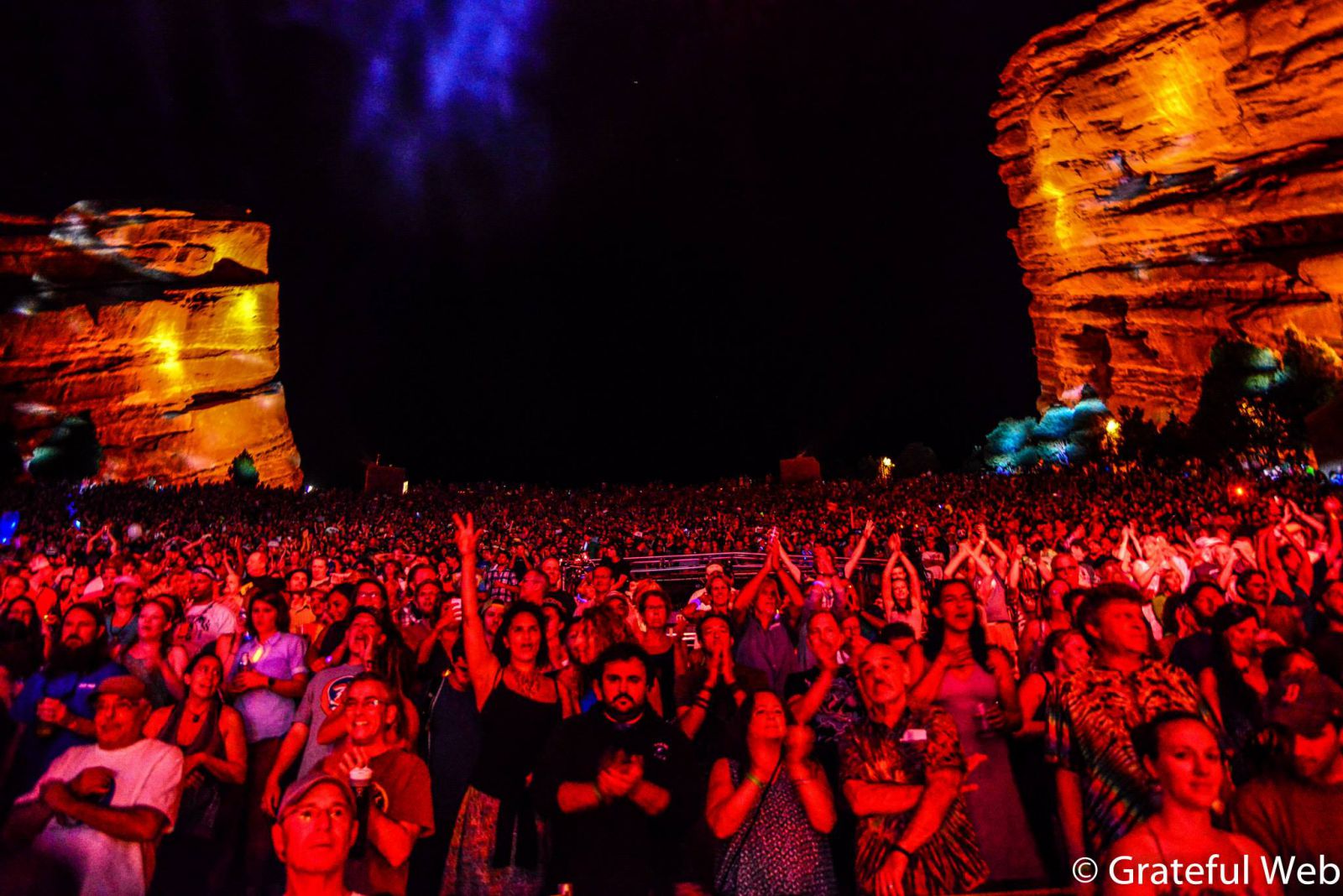 GW: Awesome. Well thanks for having- I appreciate you taking some time out of your day to sit down with us. Looking forward to seeing you out on the road this summer, and we'll catch you on the festival circuit!
RM: Likewise Elliot, thanks for having me!