Few musicians in today's world are as multi-talented and stand out quite like Michael Travis and Jason Hann. From their roots of The String Cheese Incident to countless side projects and guest appearances, these two drummers and friends are pushing the boundaries of what it means to be true musicians. Recently the duo has been touring non-stop with their electronic improvisation and experimental EDM group EOTO, that they began 2006. Combining live instruments with looping pedals and programs like Ableton, EOTO has made a name for themselves throughout the country and performed at the nation's top music festival's including Bonnaroo, All Good, Wakarusa and Electric Forest.
Mixing their own style of electronic sounds with the recent underground bass music has turned them into one of the prime late-night groups of recent years, and they only seem to improve with every show. From dubstep to jam bands and everything in between, Michael Travis and Jason Hann continue to bend genres and evolve into something new and unique. The Grateful Web was lucky enough to sit down with the duo and discuss some of their upcoming plans, as well as touch base on some of the history between them.
Grateful Web: I'm here with Jason Hann and Michael Travis of The String Cheese Incident and EOTO, how are you guys doing this afternoon?
Michael Travis: Doing well.
Jason Hann: Good, Thanks.
Grateful Web: This first one is directed at you Jason. What is your exposure to international music? I know you've studied music in many different countries, could you tell us how those experiences shaped you as a musician?
Jason: They definitely shaped me in a huge way. My dad was a musician in Miami and he would always hire musicians from other countries. Growing up I never really distinguished the difference between Rock n' Roll, Reggae, and Caribbean music, so I just learned them all at once. Once I got older I got really into playing hand drums a lot more, and I began to travel to different countries like Haiti, Korea, Ghana and Bali just to learn drums and go on vacation at the same time.  I learned a lot about the culture while I was staying there. Also, studying with some of the teachers pretty much gave me a key to the culture that most tourists might not have.
GW: Obviously you two have quite the chemistry together. When did you guys decide you were going to create a 100% improvisational on-the-spot electronic duo? In other words, what is the history of EOTO?
Michael: Well we asked Jason to join String Cheese in 2006, and we started jamming together because I had a studio close to the place he was living at. He and I started jamming loop style because we both enjoyed electronic music, and it just sort of worked itself out from there.
GW: Obviously EOTO takes a lot of different forms. What influences the sound of EOTO and where do you see it going from here?
Jason: We started playing these electronic grooves, and it really felt like it led toward towards this brand of music that we could play over. We were sort of between the genres of some of the jamtronica bands that were out at the time like Lotus, Sound Tribe, who else…
GW: The New Deal?
Jason: The New Deal, absolutely! But on the other side of it we were all about Tipper, Bassnectar, and some of the other heavier artists at the time. There was a lot of break beat going on and on the house tip we were listening to stuff like Derek Carter and Carl Cox, and as the taste developed, us going to Shambala in 2008 was a giant step. That's when we saw Skream drop the first sort of aggressive dubstep and at that point that sort of music wasn't even in the states yet. But Skream, he just dropped that one note you know?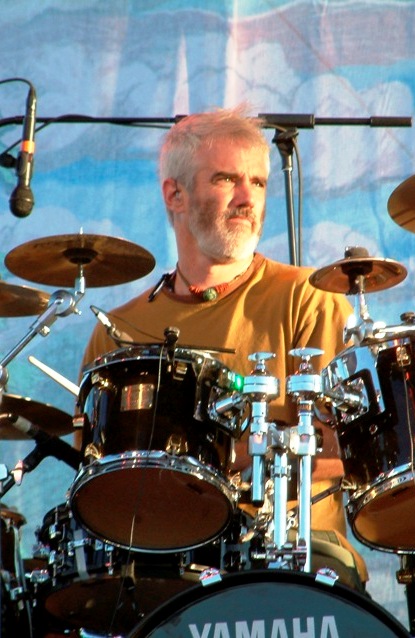 Michael: Yup, that one note.
Jason: Yeah we talked about that note for a while, and we were like, "Yeah let's do something like that!" So over the years it's progressed to the point where different things that we are listening to have influenced our sound, and when we come together there is that much more of a breathe of different things that we can mix together. Also, figuring out what goes into trap and how we could make his keyboard bass sounds be triggered by my kick drum, and there is really no other live bands out there doing that right now. So I think we pride ourselves on using technology to be on top of new music that is coming out.
GW: What are some of the similarities and differences between playing with The String Cheese Incident and playing with EOTO? Do you let you styles cross over, or do you try and keep them separate identities?
Michael: Well they all feed into each other. What we've learned from being EOTO people definitely adds to the String Cheese experience, and those guys ears are triggered enough by the whole thing that we're incorporating electronic sounds now, mostly Jason producing stuff and adding it in. One similarity I've noticed is the genre bending, both bands tend to wander all over the map with their styles. I mean we get into stuff that just sounds like a rock jam now, you know?
Jason: Rock You Like a Hurricane! (laughs) yeah, last night was pretty classic. It was just something that we haven't done in a certain way. We play every night, and we recognize what influences from one night to the next, but when it just goes completely left field it's like wow!
Michael: Exactly. Last night I was feeling so free, just reaching down at buttons I had used. We definitely killed it last night.
GW: String Cheese Incident just recently announced they are playing at Interlocken Festival, which features artists such as Further, Neil Young, and Widespread Panic. It also features the premier of "The Zac Brown Incident." What can we expect from this collaboration and how did it come to be?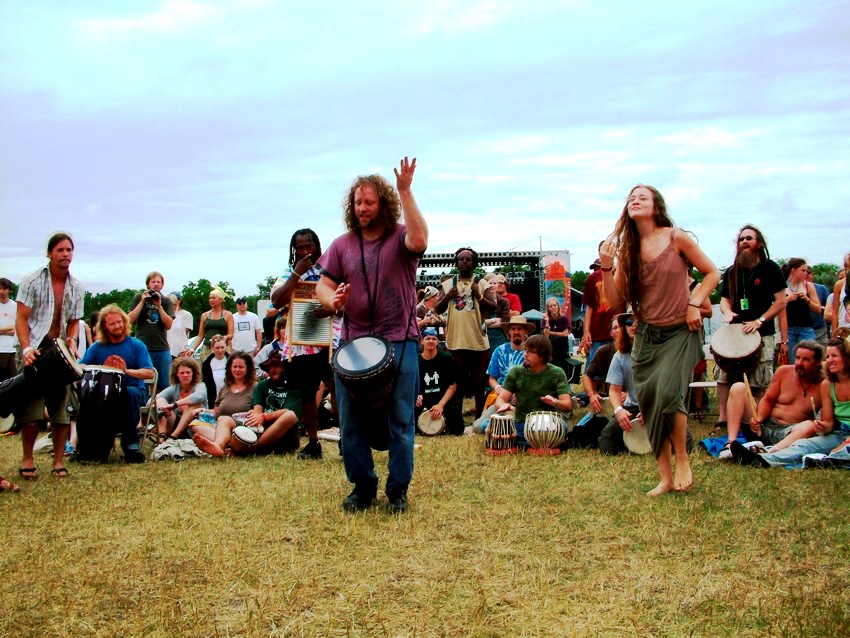 Michael: We have no idea, it's exciting! We've always prided ourselves in expanding to have artists who are fringy to our genre. It's really no different than getting Bill Frisell in the mix. It's just some there is a bit less appreciation for country music in our scene than other scenes. Plus he just seems awesome, you know? He seems like a very chill guy, it's going to be a lot of fun to play with him.
Jason: He just seems like one of those guys who are a self-made grassroots kind of guy. He loves his audience and his audience loves him, it's not like he has been through the system and just popped into the national scene.
GW: Jason, what do enjoy most about being able to perform a solo Prophet Massive set? Just more room for freedom of expression?
Jason: It's more just the fact that I just love listening to new music that comes out, but it's getting harder and harder to find. Especially in the underground bass music scene things get a little bit regurgitated, and everyone seems to copy one another. So I get excited when I hear a track that sounds different. I used to just show up with a computer, but now I'm running an Ipad with Grid, which is a program from the same people that do Lemur Music.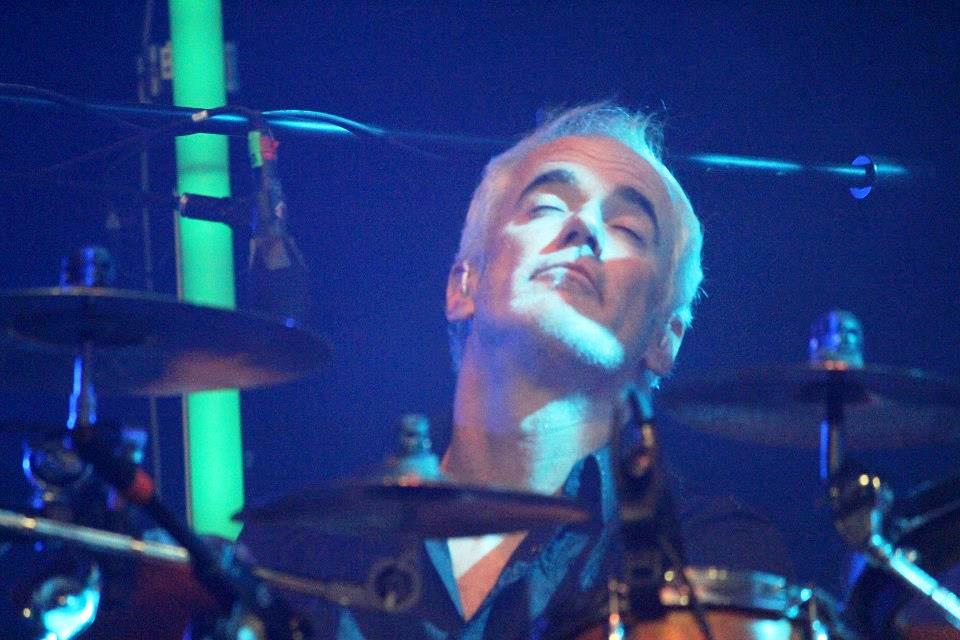 GW: One final question before I let you go, what's your favorite part about Summer Camp?
Michael: I love the forest camping area, it's such a majestic cauldron of fun at night. Everyone gets this sort of playground in there, and no matter how hot it is people still have fun. It seems to be a part of Summer Camp as far as I can tell.
Jason: The VIP area is a blast as well, we were lucky enough to get behind the bar last year and Stasik was right there with. Also, Ian always does a great job. He has a successful thing going and he brings all the right people to the park that he wants to be here, so it always feels right.
GW: Good stuff guys, thank you for your time. We will see you later tonight on the Moonshine Stage!