Sicard Hollow is one of the most exciting new artists on the scene today. Hailing from Nashville, Tennessee, the jam-inspired bluegrass outfit has been making waves with their innovative take on the timeless bluegrass tradition, mixing the members' various backgrounds in electronic music, rock, and all points in between, creating a new sound that's unique and fresh.
The band's sophomore album 'Brightest Of Days' is out on November 11th, and they've just released the first single from the album "Face The Wreckage," which according to singer guitarist Alex King," is about "finding direction to your life to avoid the destruction left in your own wake." We spoke with bandmate Will Herrin (mandolin/vocals) about the single, gearing up to release their new album, and heading back on the road this fall. Read on below, and be sure to keep your eyes on Sicard Hollow this fall!
GW: We're psyched for the release of 'Brightest of Days' next month! Tell us about the meaning behind the album title. What does that title mean to you?
SH: To me it's synonymous with perseverance. We all experience good and bad times in this journey of life. Highs and lows, peaks and valleys. But it's important to remember that life is in fact a journey, not a destination, and that brighter days are always on the horizon.
GW: What was the recording process of the new album like? How was it similar or different from your debut release?
SH: One of the biggest differences was working with a producer (John Mailander). Our last record was a big learning process for us, but this one I think we all had an idea of how the recording process works. We're still green, but when we were recording the first record we were really green. That being said, on this new record, much more thought has gone into the arrangements, lyrical content, and overall message. We like to do things with intention as often as we can and you'll hear that word a lot from all of us. I think that we stayed pretty true to that belief in the recording process this time around. Basically put, the process was to first track the chosen song live. Get a "working take". Listen back and overdub any mistakes. Record melody and solo parts. Erase the vocals and re-record them on their own track.
GW: We love the lead single "Face The Wreckage." Was there anything in particular that inspired that song?
SH: That's an Alex tune, so he might be able to answer that one a little better. To me it's a song about living aimlessly, selfishly, or only for the moment and then realizing that there's so much more to life than just chasing the next pleasure or whatever it may be. It's a tune about righting wrongs and self-betterment.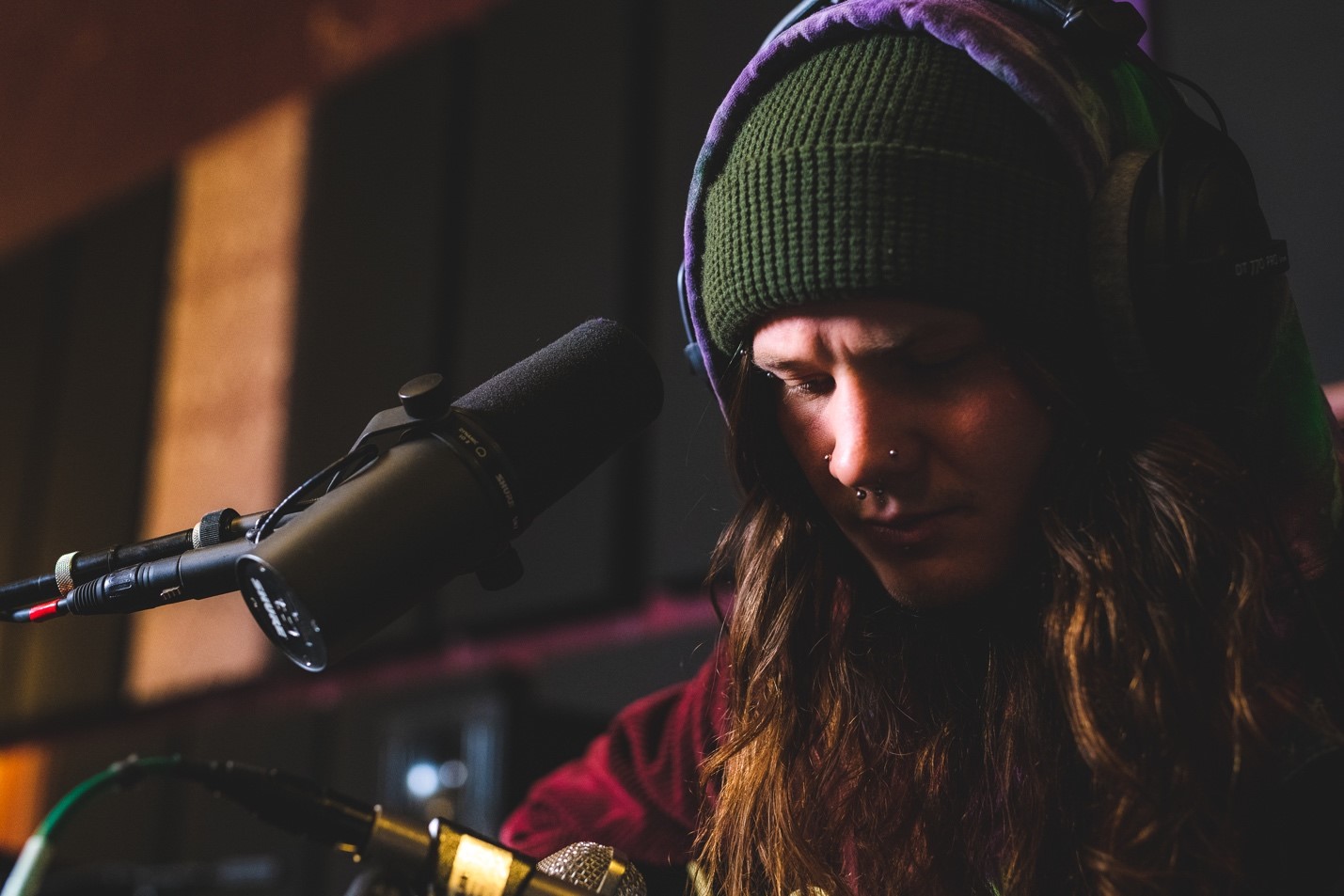 GW: Each of the band members has a background outside of traditional bluegrass. How does your background in other genres and areas of music inform your songwriting?
SH: I grew up listening to rock n roll and punk rock. Later I found my way into the jam scene while I was in college at Belmont. I've always resonated with music that I perceive to have an edge or a bite and I try to incorporate that into our music the best I can. Currently I'm listening to a lot of Dan Tyminski, Jeff Austin, Robert Plant & Allison Krauss, Molly Tuttle and Golden Highway, lots 80s rock.
GW: You're on the road in support of 'Brightest of Days' this fall. How does it feel to be back on tour following the shutdowns?
SH: It feels amazing to say the least. We did a pretty good job of staying productive in 2020 and didn't lose much of our traction when the world shut down that year. We had a fantastic 2021 with our first tour and 2022 has just snowballed into more and more bigger and better shows in all new places. It's been awesome. We couldn't be more grateful.
GW: What else can we expect from you this year?
SH: We have a lot left planned for this year, no doubt about it. Not even close to slowing down. We'll be in Montana opening up for Spafford thru mid-October. Montana is special to us, we've met some really fantastic people up there that have shown us a lot of support and we're excited to get back. You can also find us supporting Eggy and Neighbor before the year is over. And then we'll be playing New Years with Arkansauce in their home state.
https://www.sicardhollow.com/
https://www.instagram.com/sicardhollowband/
https://www.youtube.com/channel/UCWnrFMwnaqiO8XQ0ABVQm1g
https://www.facebook.com/SicardHollow/
https://open.spotify.com/album/6XAbKyGSuva1dtXhLIxMpH
https://music.apple.com/us/album/secret-of-the-breeze/1501501721
https://twitter.com/sicardhollow