Since his debut album Freek back in 1994, Keller Williams has never stopped pushing musical boundaries when it comes to the exploration of different genres and sounds. The lively, self taught multi-instrumentalist plays whatever he feels is right at the time, most of the time barefoot and always with a big grin on his face. Now, after building a 20-year career as a versatile one-man jam machine, Keller Williams returns to the studio as a seasoned veteran to release his 20th studio album fittingly titled Vape, due out this April 20th. Vape features a mixture of acoustic and electronic offerings that showcase Keller's unique ability to fuse different musical worlds together. Keller was kind enough to sit down with us here at Grateful Web to talk about the new album, the 50th anniversary of the Grateful Dead, as well as some other live projects he is currently working on.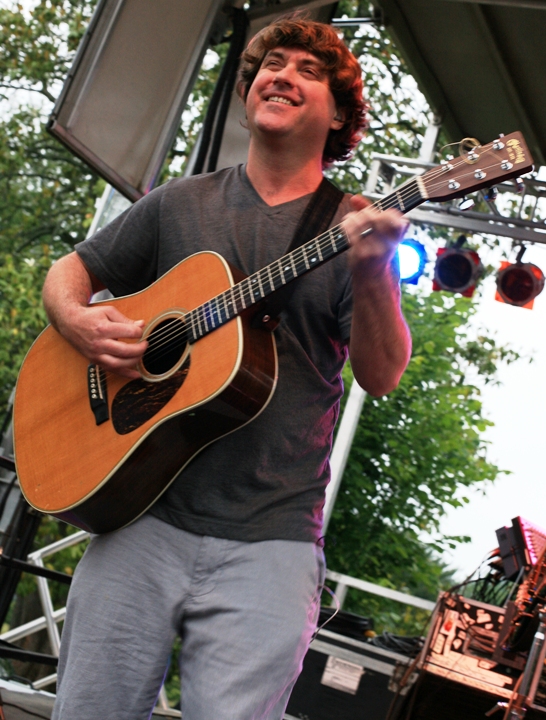 GW: Good Afternoon guys, my name is Elliot Engebretson of The Grateful Web and today I'm here with multi-instrumental funk master Mr. Keller Williams, Keller how are you doing this morning?
KW: I'm alive and well, thank you.
GW: Now you've been quite a busy man lately, a bunch of different unique, interesting shows lined up as well as the upcoming release of your 20th studio album Vape due out April 20th. Let's talk about the new album, you've got 10 brand new cuts on there, walk us through the mentality that went into making this new album.
KW: Well I guess the mentality was focused on upright bass and thick, heavy programmed drum beats, kind of a mixture between acoustic music and electronica which is something I've been into not so secretly for about the last decade or so. A lot of my personality comes out through this record and I'm really proud of it, the tones are really exciting to me. The new technology was really able to grasp these tones and warm them up, so I'm really excited to share this one that's for sure.
The recording process was a lot of us trying to play together at the same time. There's like six or seven tracks with Sam Grisman on bass and he actually came in after all the tracks were recorded and overdid his part of the bass. Then there were also a couple of songs that I played bass on, and one song that I played with my local buddies John Buck on bass and Brian Barbre on drums. We actually played that tune live at the same time, but the rest of the tracks were all recorded in individual tracks, so it was really fun to shape them and make them sound the way that you envisioned.
GW: You mentioned Sam Grisman already, I know you worked with a lot of different artists on this project including Ron & Robbie McCoury along with numerous other musicians. What sort of energy did those guys contribute to the new album?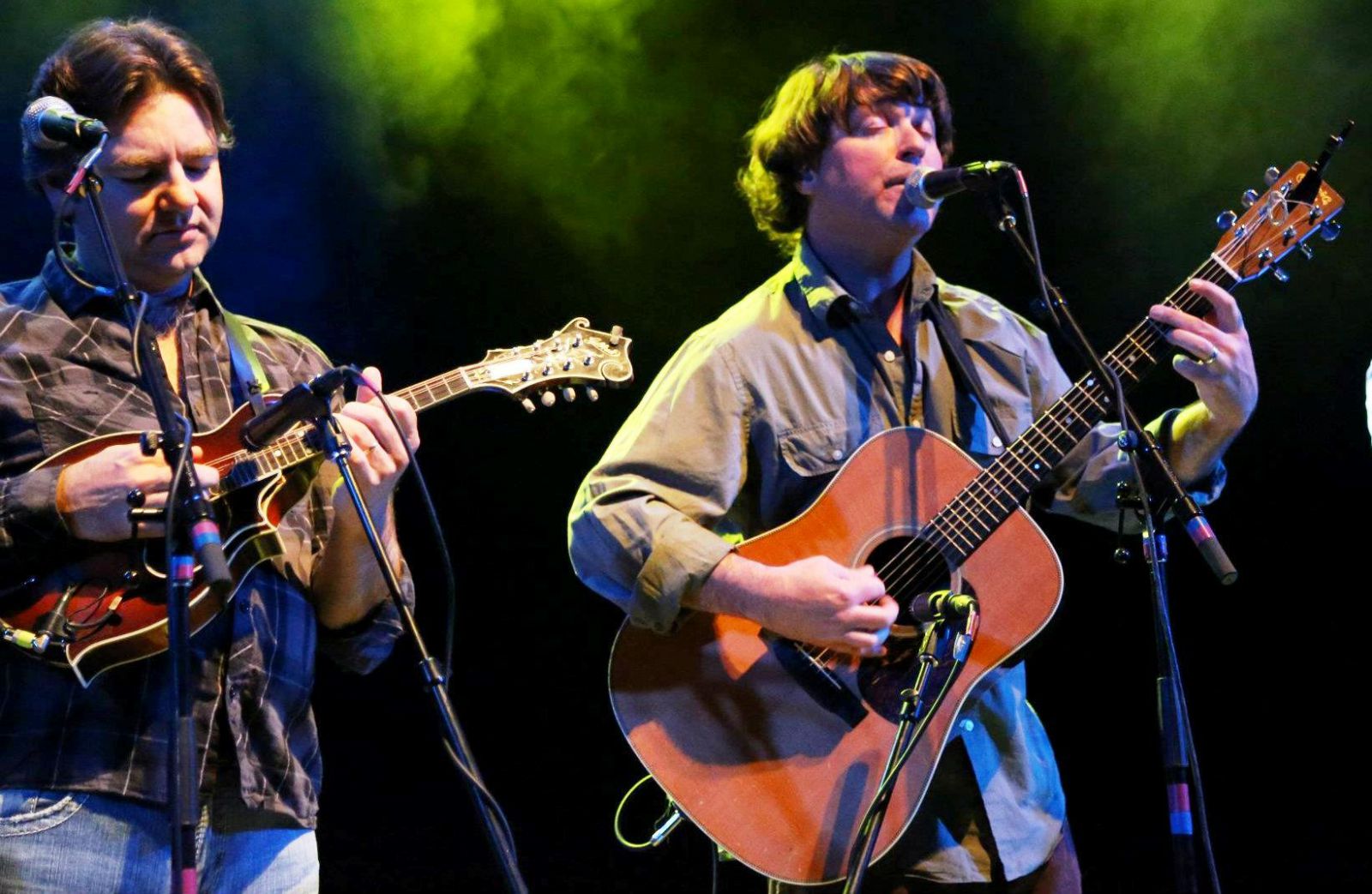 KW: Well one guy we haven't mentioned yet is John Kadlecik, and I think he brought the element of mixing my unhealthy fascination with the Grateful Dead within my own original arrangements. John really nailed it, I mean he gave me exactly what I wanted. He himself, is on the first and the last track of the record, and I think he sort of takes it over the top in my own personal listening experiences of it. The Travelin' McCourys' track, that song was actually recorded about a year and a half ago and we just didn't really have a home for it, so I ended up cutting it up and making like an acoustic dance music track out of it. Each track was recorded individually so there's no background noise, you know? For example, Travelin' McCourys and I did an album called Pick and we mostly did live in the studio so if you were to say, solo Ronnie McCoury's part you would hear the fiddle and the banjo in the background. Where as each track (on this album) was recorded individually so I was really able to take liberties with those tracks. Things like putting one sound on the left side and one on the right, running the banjo backwards or taking a fiddle and knocking it down a whole octave so it sounds like a cello. It was really fun to make this acoustic dance music, that was kind of the vibe I was going for with this new album.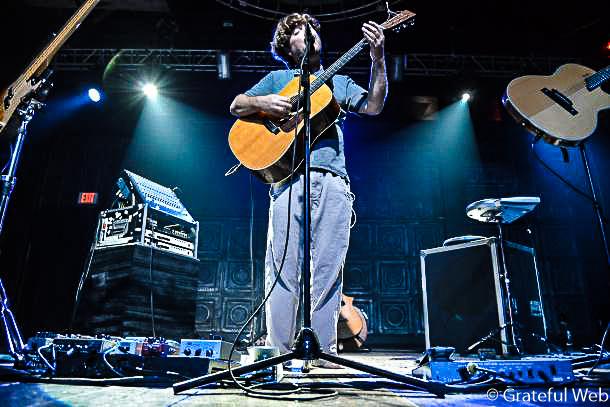 GW: Now this year being the 50th Anniversary of the Grateful Dead, artists everywhere have been paying their tribute. Tell me in your own words, the impact the Dead have had on you as a musician over the years and their impact on music history in general?
KW: The impact they had on me was pretty huge. Obviously the music came first and that's what led me to go see a show, which is what led me to go see another show and so on. Not wanting to miss anything, you know? I was 18 or 19 at the time, and I knew that someday soon I was going to have to be responsible. I knew that while I was in my late teens and early twenties, society would kind of give me a pass to go skip around the country and see a bunch of shows, and so by doing that I learned how to travel thrifty. I learned how to stay cheap or do stealth camping or urban camping; there's all kinds of expressions you can make up that I learned from Dead tour, and so I kind of incorporated that into my career when driving to do my own shows, I learned so many of those things from driving to see the Grateful Dead. So it's more than just the music, it's also the scene, the love, and the comradery with everyone that shares my unhealthy fascination with the band and the music. We all come together and we hang out and we celebrate, I just happen to be the one playing the stuff.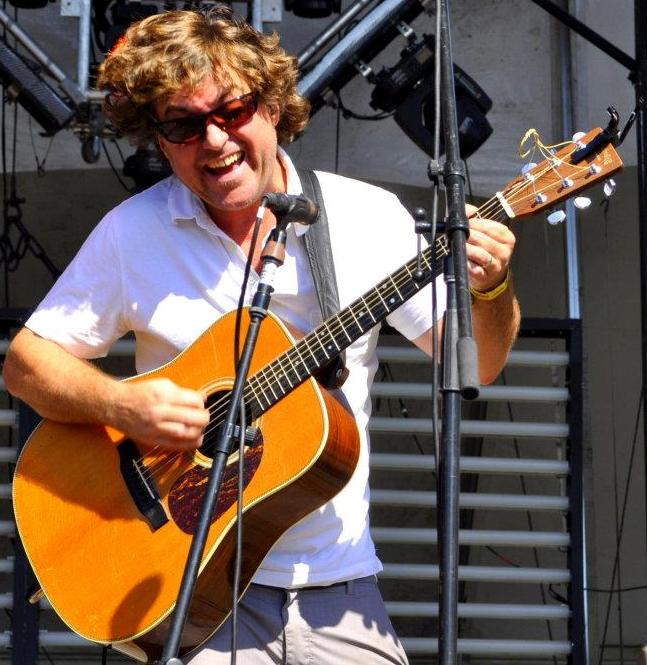 GW: Absolutely. Speaking of playing the Grateful Dead's music, you've got a cool performance coming up in New Orleans called The Voodoo Dead celebration featuring an all-star collection of artists like Steve Kimock, Dave Schools, George Porter, Jr. and many more. How did this show come about?
KW: Well to be honest I'm not really sure who put it together, but I'll tell you what I am really excited about it. The first show starts at like three o'clock in the morning, something like that? So the first actual show that this band plays together is in the middle the night, which puts a really interesting spin on things. It could get freaky and weird in that town, I could imagine. So I'm just excited about hanging out with Dave Schools, Steve Kimock, Bill Kreutzmann and Jason Crosby and everyone there all around. You know it's never a bad hang with George Porter, I love Steve Kimock's playing and to be in front of Billy Kreutzmann is always just surreal, so it's going to be a great time.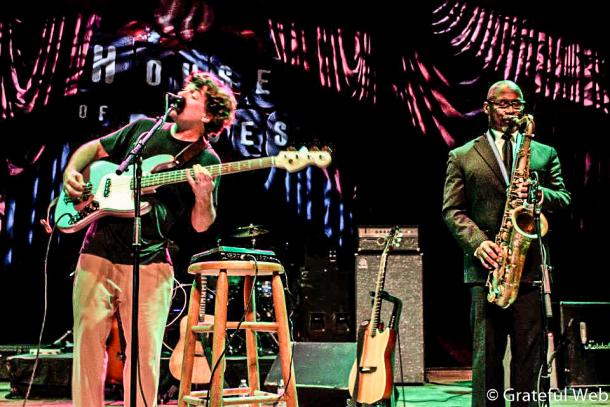 GW: Now you've got more bands and side projects than imaginable, from Keller and the Keels to the WMD's, Grateful Grass and so on. When jumping from group to group do you adjust your playing style to fit the mold of that particular sound or do a lot of elements just sort of cross over?
KW: You know I think my style is my style, and when I play with other humans I try to accompany them and be more of a rhythmic back up player, as opposed to when I'm playing solo and I can just focus in on the bassline and sort of cruise around that bassline stylistically. So there is probably a slight, little different way of thinking when I'm playing with other folks but would think my style comes through in all the different bands.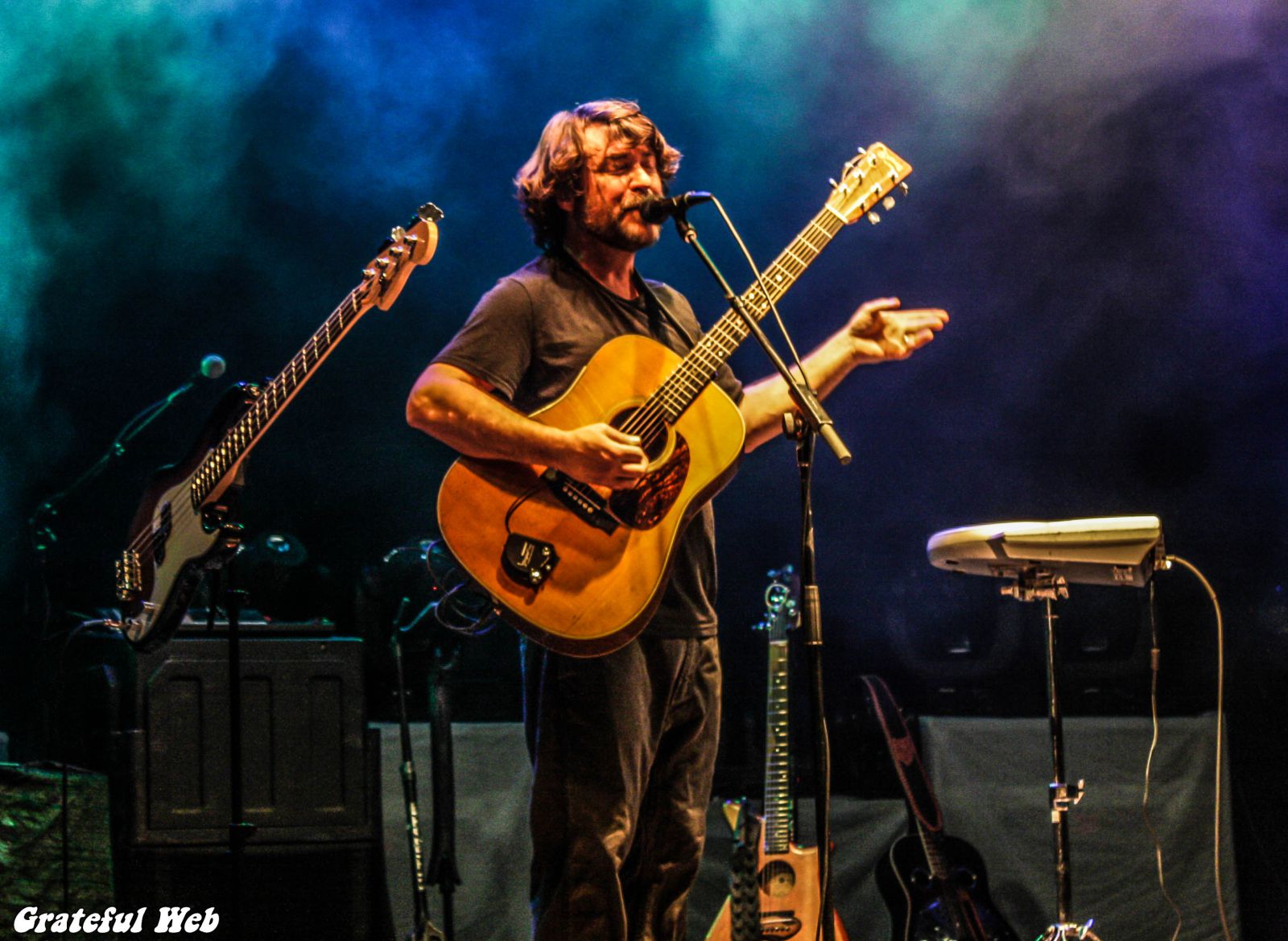 GW: Any particular bands or artists out there you haven't played with that you'd like to someday? Doesn't even necessary have to be part of the jam scene.
KW: Well with the new album coming out and the focus being on the upright bass, I think it would be really fun to play with Rob Wasserman. I got to play like one song with him and Bobbie at Mill Valley Music Festival celebrating this Bob Dylan film that came out, and I just think his tone is really great and I would love to collaborate with him. Wow, I mean there are just so many people. Like for tracks, it would be really cool to do something with Bassnectar and really just record raw tracks for him and get a sort of vision between the two of us. Just record raw, and have him manipulate, mix and create with those tracks, I'd love to hear what would sound like, he's one of my favorite electronic producers. Okay, so here's the band: Bassnectar, Rob Wasserman, Me and um…how about Adele? Oh my god - wouldn't that just be great to have Adele sing the hooks?
GW: I'd pay a pretty penny to see it.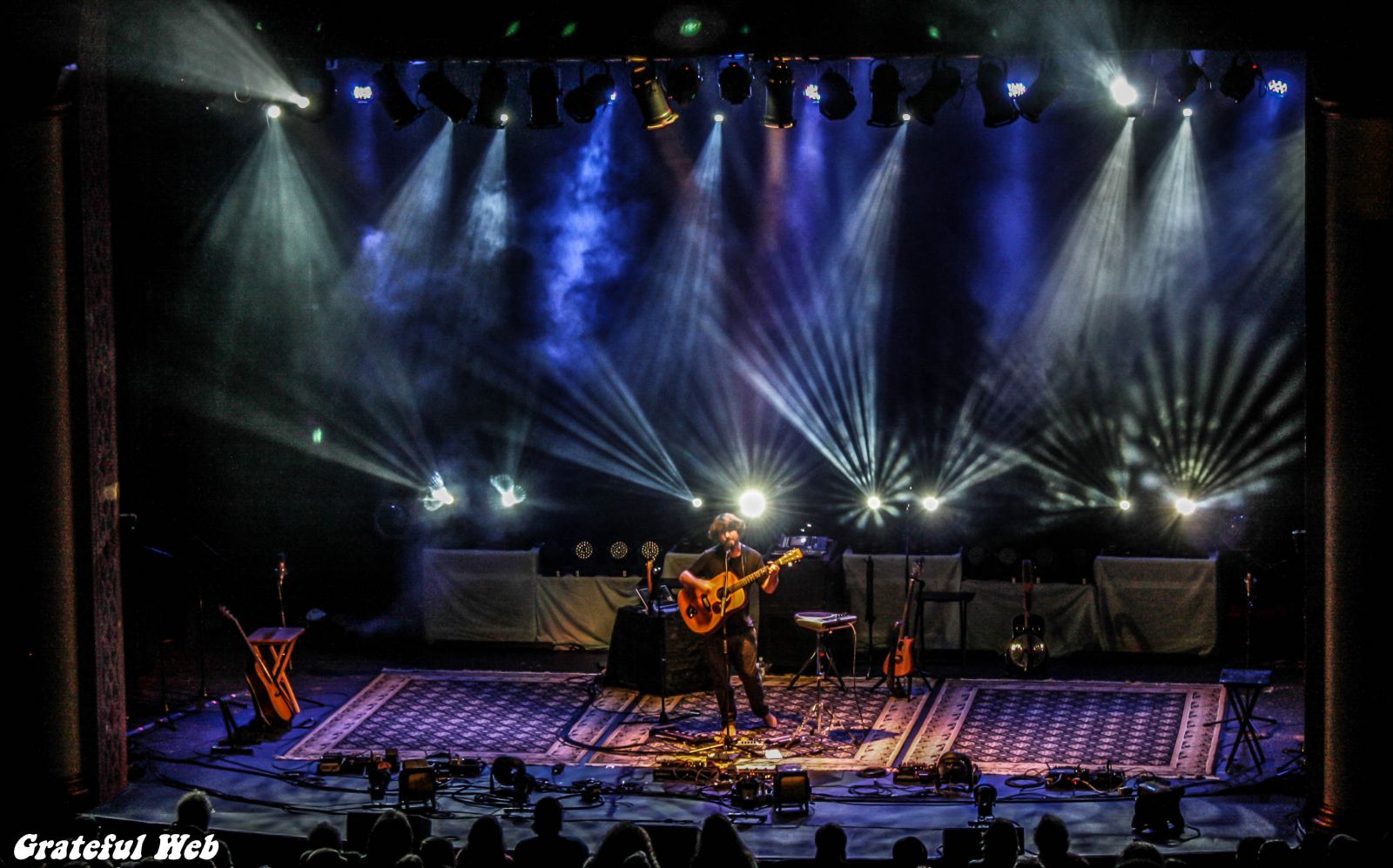 KW: I think a lot of people would just for Adele really, she's like the golden egg. She's the golden goose.
GW: Exactly. So other than acoustic guitar, what's your favorite instrument to experiment with live and why?
KW: Well occasionally I get to play piano, and they really are just the full circle of sound, you can get the bass notes and everything. It's just interesting to play these theatres and they happen to have these full weight Steinway pianos in the corner, and you can just wheel them out there and mic them up, and I think that is a beautiful thing that those theatres have those pianos.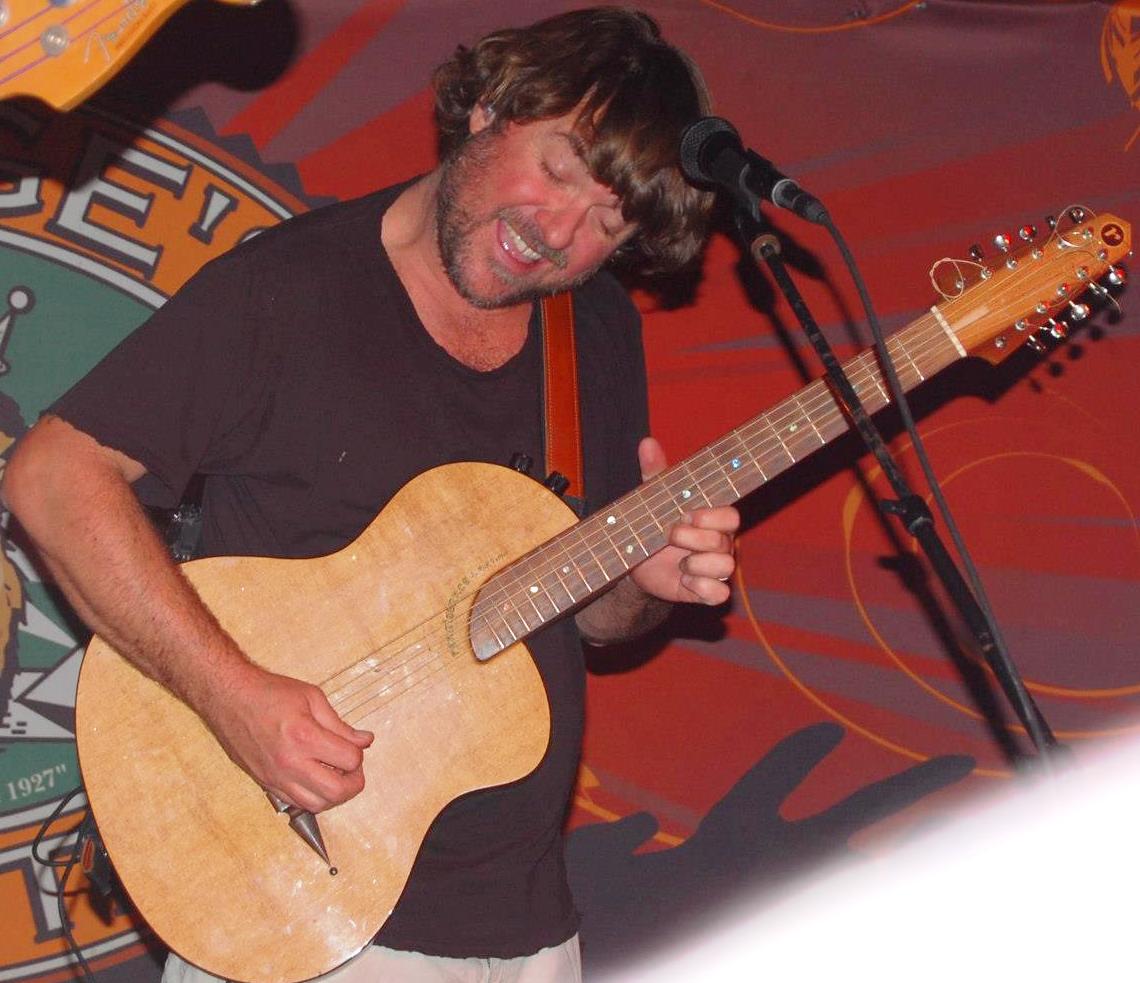 Another instrument that is really fun that gets people going is a thing called the Kaossilator, which is this handheld touch-screen synthesizer. You can set the scale, the tempos and key and all of that, and if you're in the right groove and in the right scale there really is no wrong note. It's definitely a poser's dream but it's fun nonetheless, that's probably my third favorite instrument to play.
GW: Looking ahead, what's up next for you Keller? Obviously the album is coming out in less than a week and you've got a plethora of festival dates, any secret projects or future insight you'd like to give us?
KW: Well the next thing coming is definitely just a focus on this record, which is going to feature a lot of upright bass and funky drums with brushes. That's kind of where we have been going, and it's so fun to rehearse because it's all just acoustic. We just sort of sit around the drumset with the big upright bass and acoustic guitar and it's all just sort of a natural thing, so it's really been about taking that sort of feeling and just running with it and going into different realms with it. Things like house music and dubstep but with this instrumentation, you'd be surprised what a bass bow on the low E string of an upright bass can do to sub woofers, it's quite powerful.
So there will be a big focus on this record, but also a lot of other stuff going on. Grateful Gospel is playing twice this summer, which is my funk band called More Than a Little with two more singers and John Kadelcik, so we will be playing the Peach Festival right before Bobbie and the Pres. Hall Jazz Band, as well as Sunday morning at Lock'n so that's really exciting. Also the Grateful Grass continues, we're doing a lot of stuff with the Infamous Stringdusters and those guys are really great, fun guys to hang out with.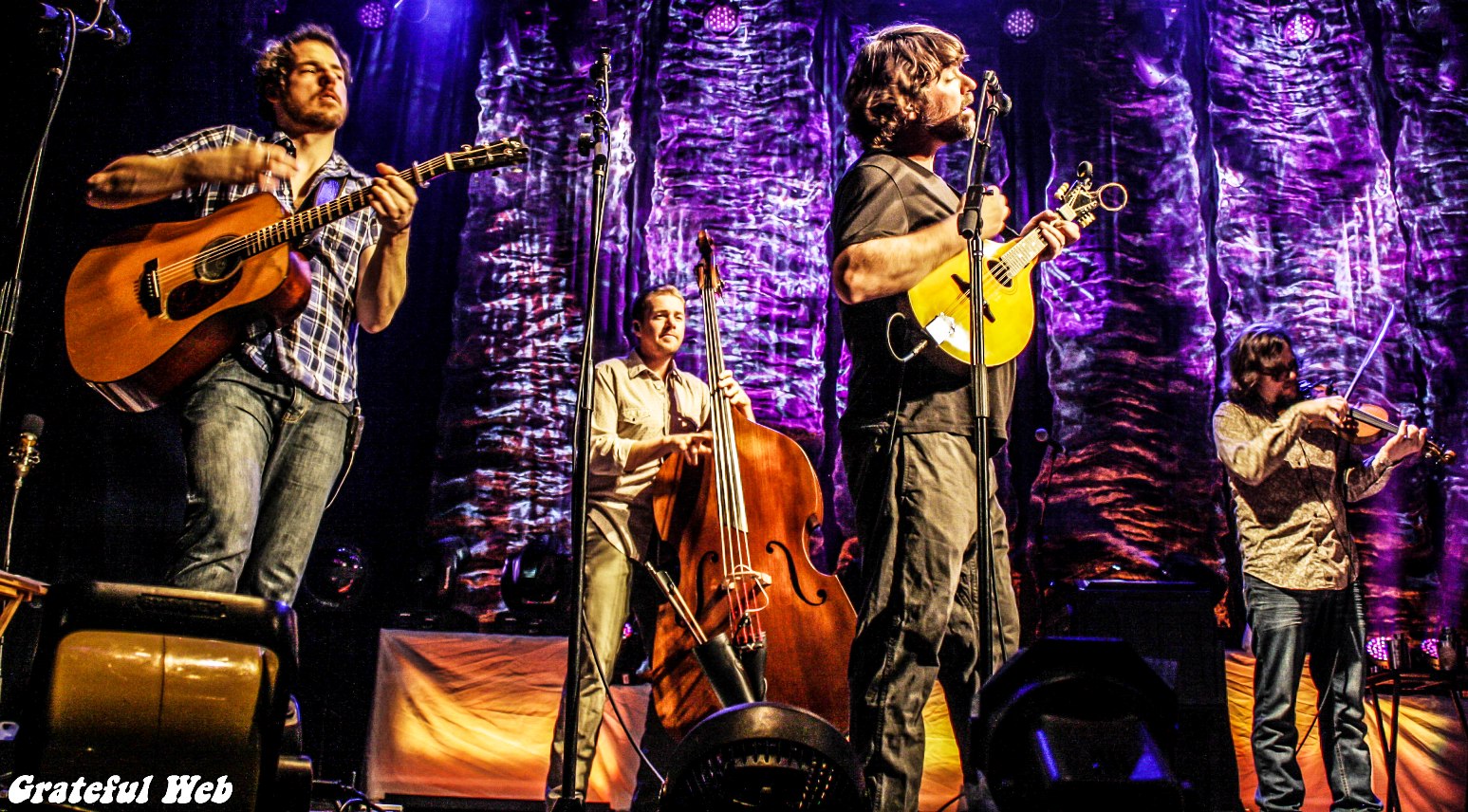 GW: You are quite busy my man.
KW: Well it's not really busy when it's fun, you know? The busy part is just dealing with airports and grumpy people and all that stuff. That's what I really get paid for, the rest of it is all free.
GW: Well Keller thank you so much for hanging out with us this afternoon, we are very excited for the new album and we'll catch you on the road this summer!
KW: Well thanks for having me Elliot, I really do appreciate it.