The skies were green in the bluegrass state on Thursday, August 25, when Greensky Bluegrass put on an impressive show at the newly named MegaCorp Pavilion, in Newport, Kentucky.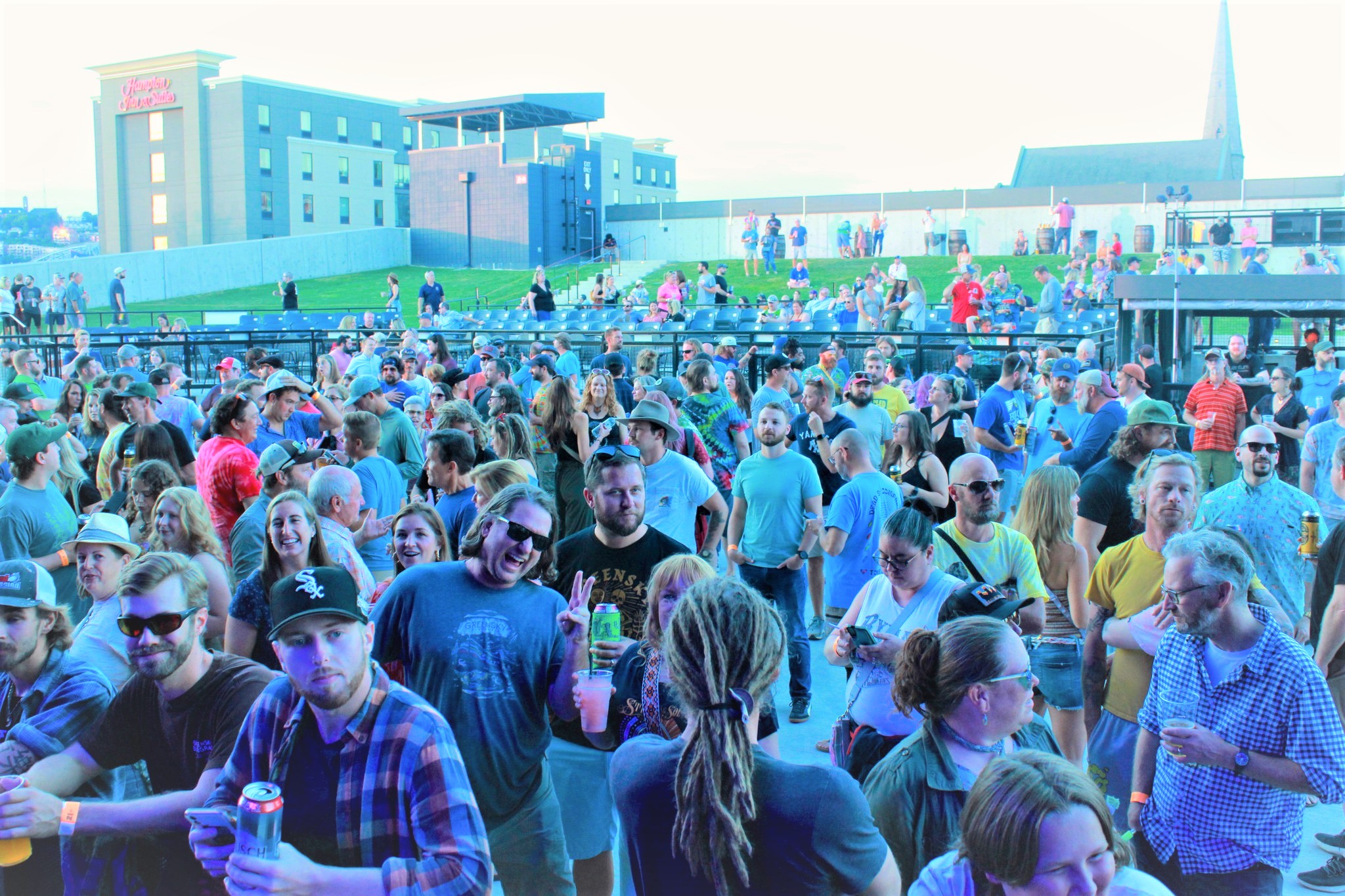 The venue, formerly known as Promowest Ovation, is still a new addition to the Greater Cincinnati area and many in attendance were eager to check out the venue's outdoor amphitheater stage for the first time (it is an indoor/outdoor venue similar to Stage AE in Pittsburgh or KEMBA! Live in Columbus).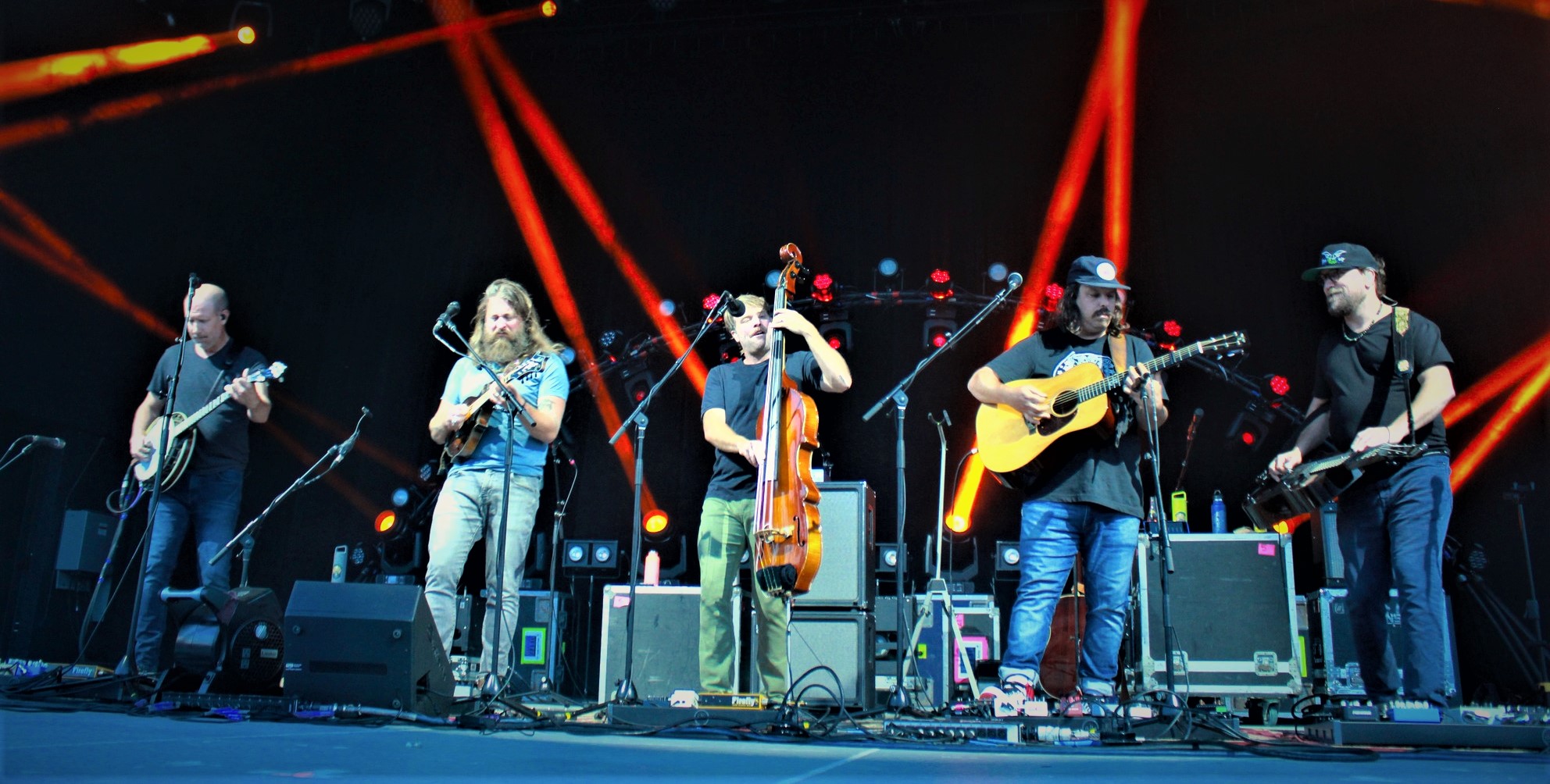 The weather and setting, mixed with some wildly impressive musicianship, were the perfect recipe for an incredible Thursday night concert. Having just finished a tour with The Wood Brothers, there were no opening acts supporting Greensky, so fans were in for an extended two-set show.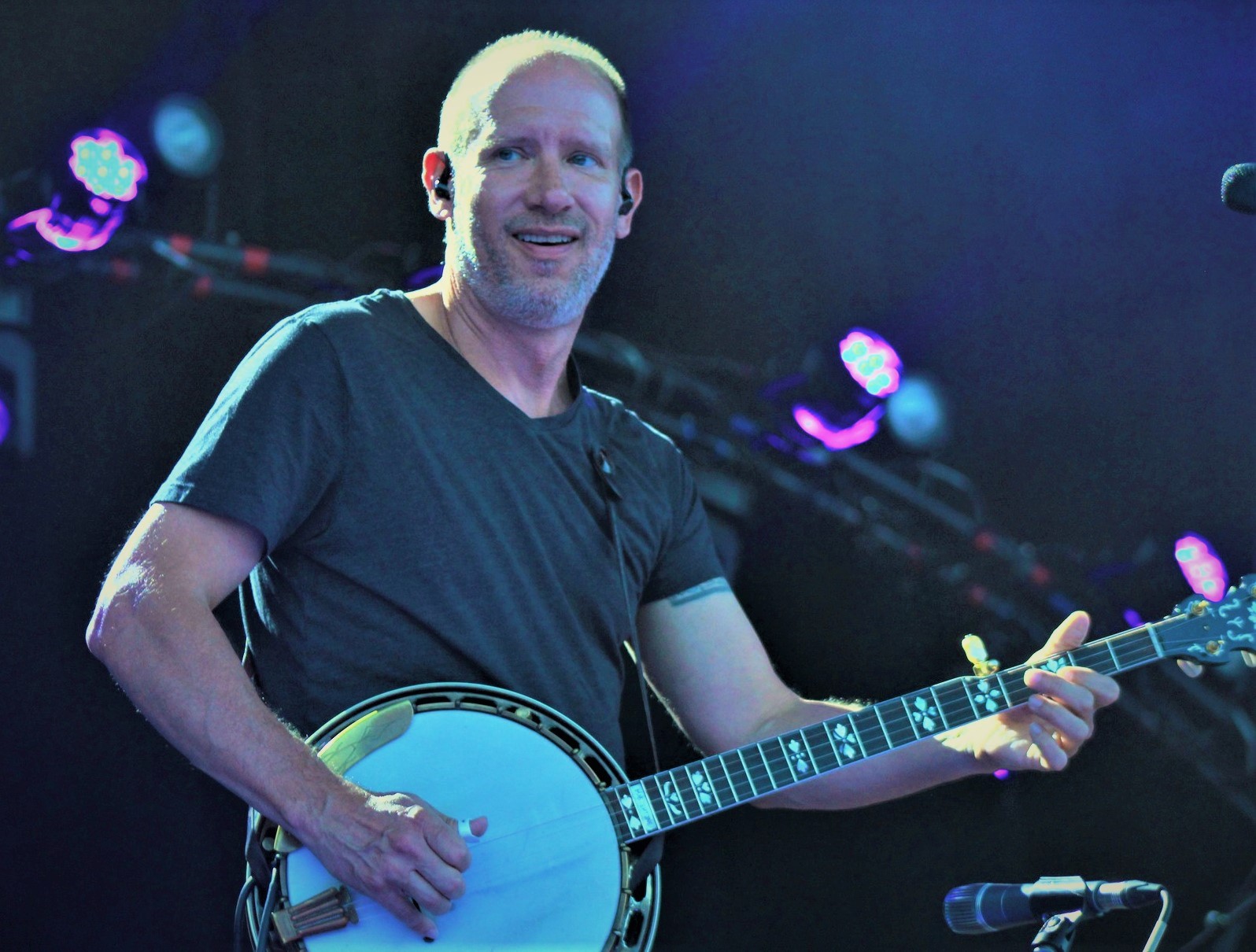 The first set kicked off with Jaywalking as the five-piece got comfortable on stage. The quickly segued into a string-filled cover of Dire Straits' Money for Nothing. They continued into Room Without a Roof and Courage for the Road before treating the crowd to the first dose of new music from their most recent 2022 album "Stress Dreams", Get Sad.
As the concert was picking up, the sun was setting on the Cincinnati skyline, which is visible from stage left. It's amazing to witness bluegrass musicians receiving the rock-star treatment that they deserve. Having grown up in Kentucky and witnessed bluegrass music in more traditional settings (barns, campgrounds, community centers, etc.), it is reassuring to hear the same stringed instruments coming from a massive stage with the lights and effects of a full blown concert.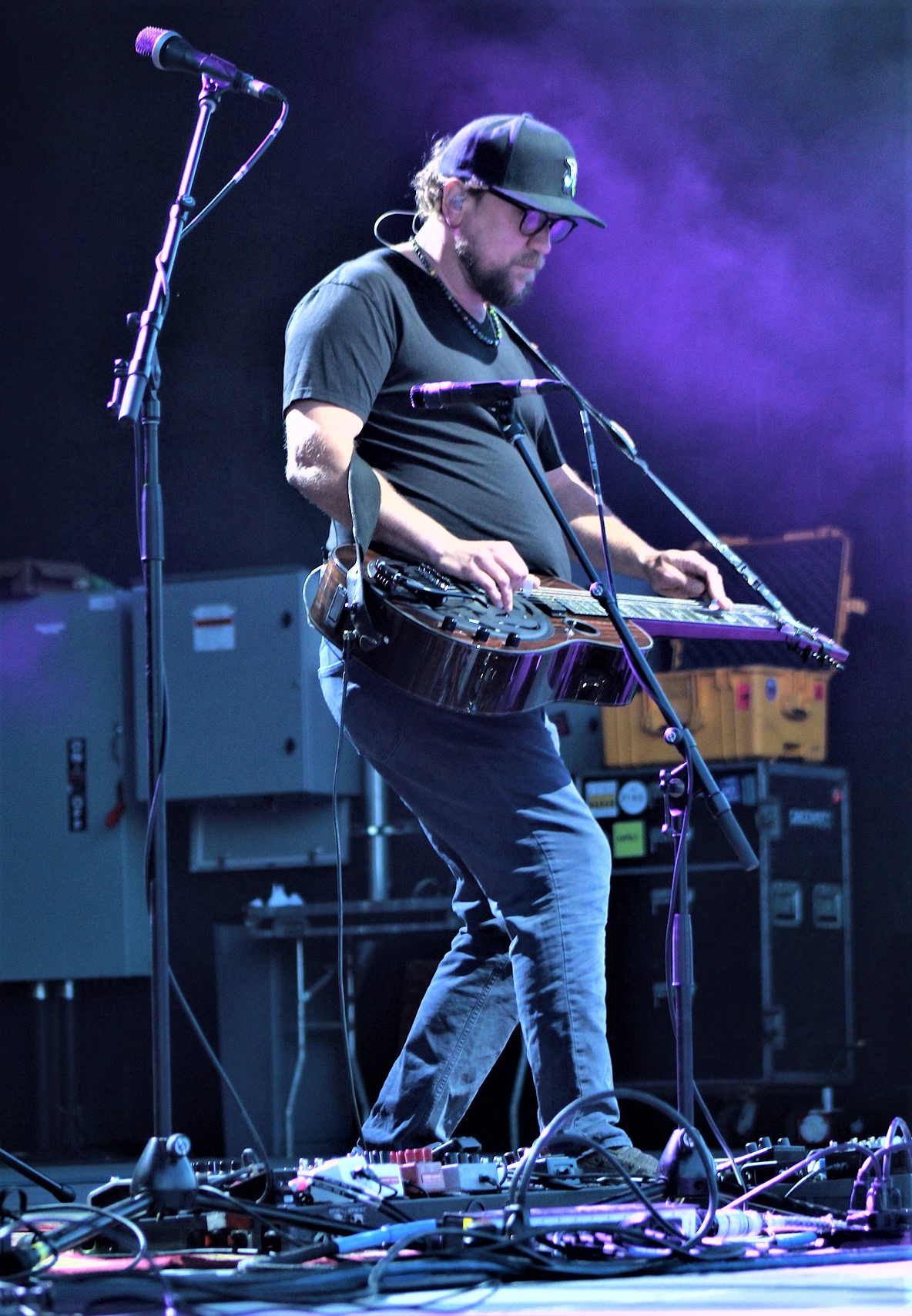 The musicianship of all five members is not to be understated, and their on-stage banter and crowd work only solidifies the good times that audience members are having. They hammered out a few more tunes before finishing up the first set with one of their most popular songs, All for Money, giving Anders Beck the chance to shine on the dobro.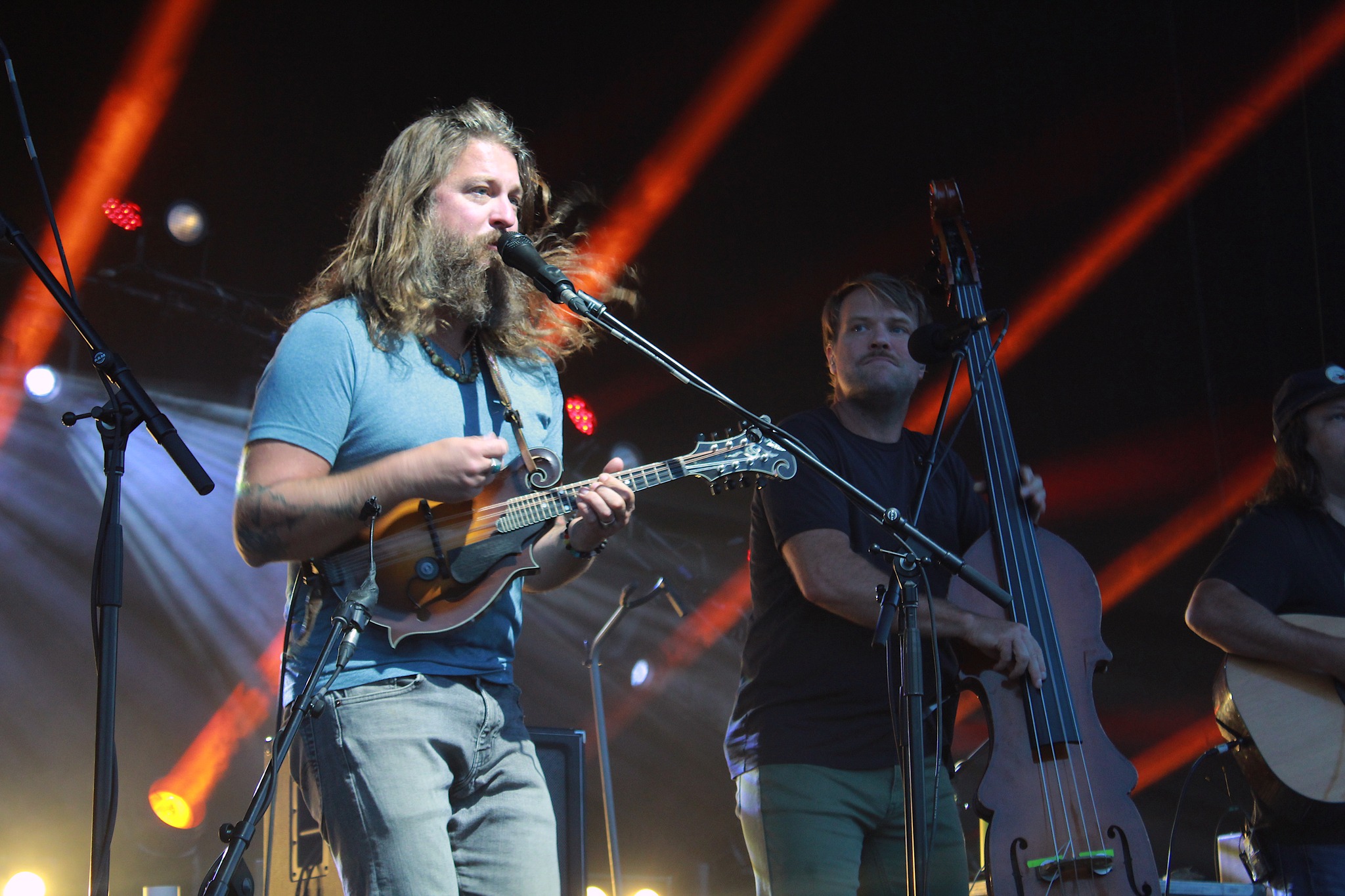 After a short set break, the sun had set and the band's light rig was on full display. They appropriately started off the second set with What's Left of the Night and continued with a jam-filled version of Miss September. It was clear that the band was dialed in and warmed up, as the second set continued with an infectious and danceable energy that spread from the front rows of the pit to the back of the lawn.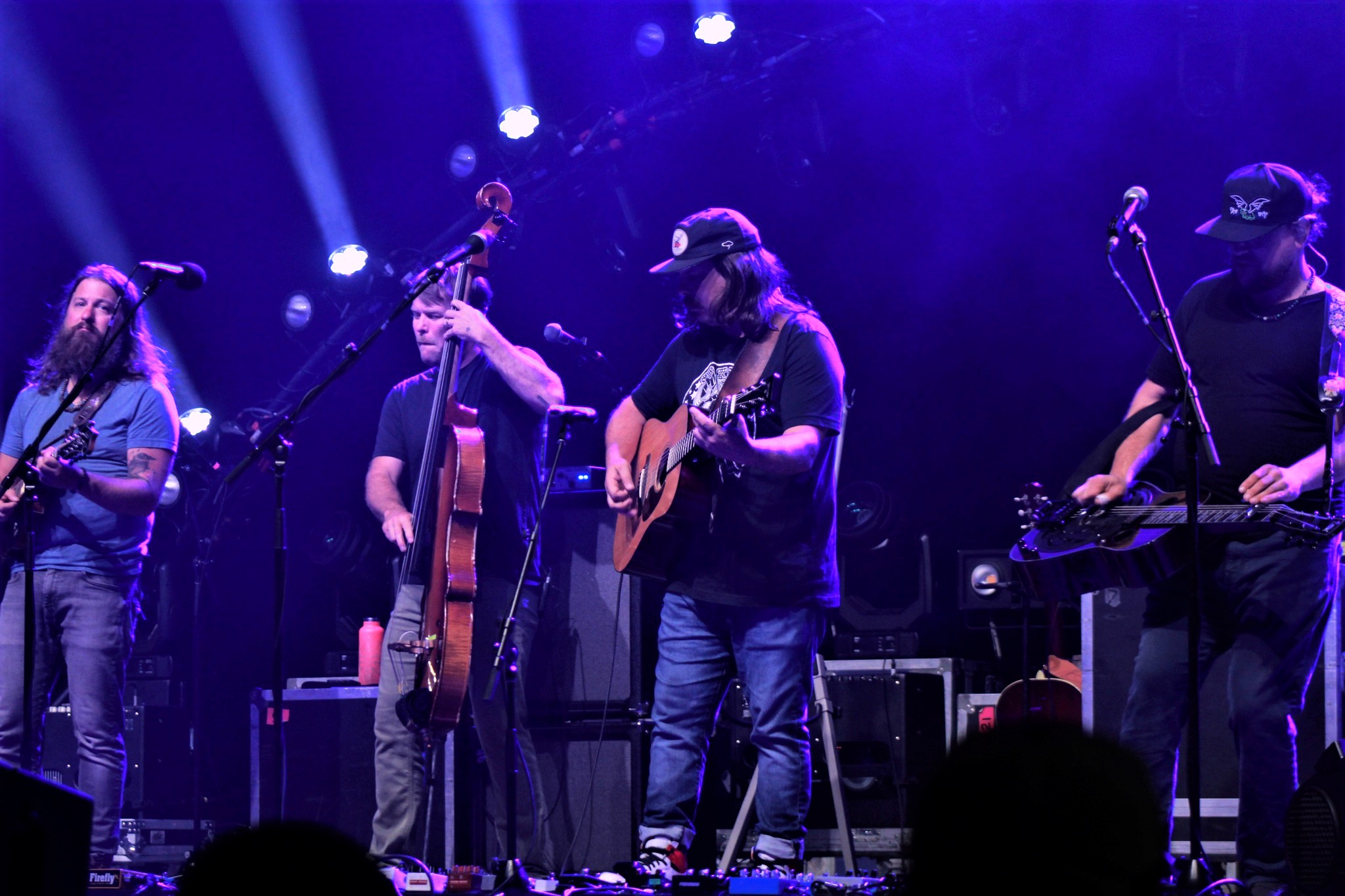 The highlight of the night, for me, came when they performed an incredible version of their 2008 song Train Junkie, complete with jaw dropping solos from every band member. Carrying the energy from Train Junkie forward, next up was Monument, another crowd favorite.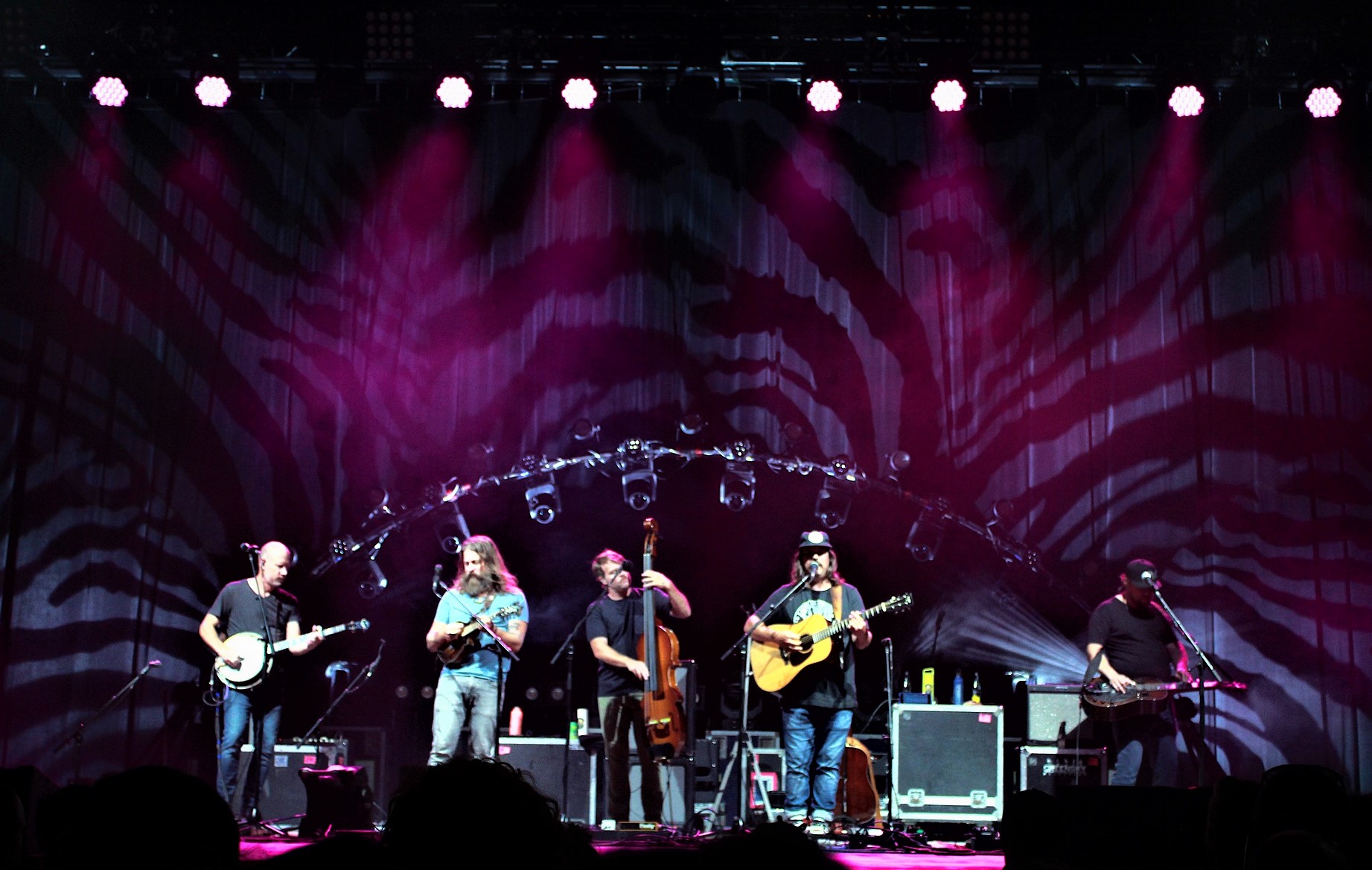 Tossed in the middle of the second set was a goofy reggae jam that Greensky meandered their way through while making the entire thing up on the spot, kicking off a wave of reggae dance moves from audience members.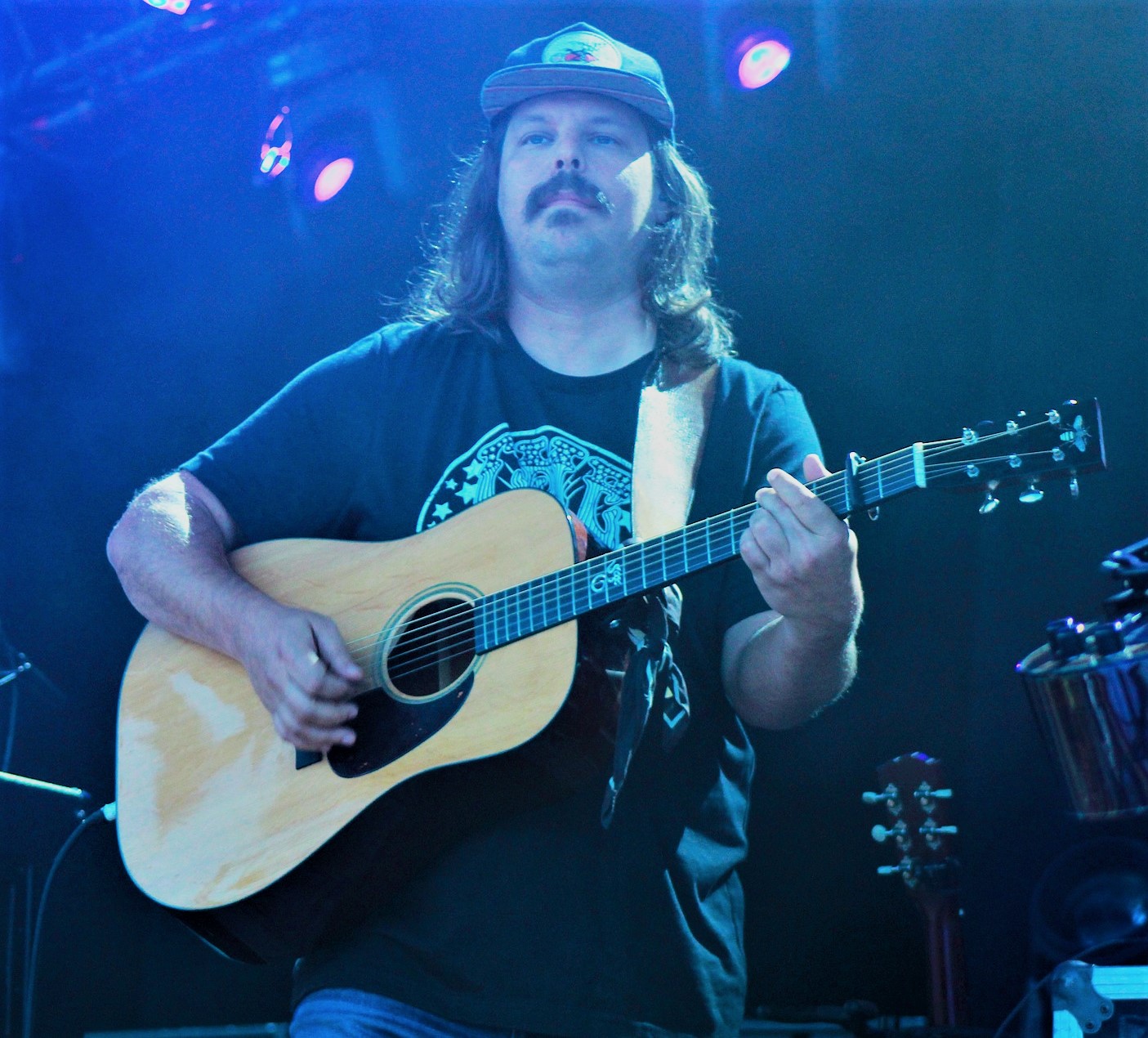 The crowd began to thin out as the end of the show drew closer, and the band wrapped up the night with Broke Mountain Breakdown and Walk Away. Having pushed their time to the limit, they were unable to come back for an encore. "Sorry, we played too long," said their vocalist and mandolin player, Paul Hoffman. "That happens sometimes. Anyways, have a great night and thanks for coming out!"
Set 1
Jaywalking
Money for Nothing
Room Without a Roof
Courage for the Road
Get Sad
Merely Avoiding
What You Need
Hit Parade of Love
Cold Feet
All for Money
Set 2
What's Left of the Night
Miss September
Train Junkie
Monument
Fa Sho, Uh Huh'
Do It Along
The Radio Blues
Forget Everything
Broke Mountain Breakdown
Walk Away
Broke Mountain Breakdown (Reprise)