Today, Grateful Web is exclusively premiering the music video for Native Harrow's "Way To Light", one of the highlights from the folk-pop outfit's excellent new album Happier Now.
The nom de plume of singer-songwriter Devin Tuel, Native Harrow released Happier Now in April via Different Time Records. The collection of nine songs was recorded and mixed by Alex Hall (JD McPherson, The Cactus Blossoms, Pokey LaFarge) at Chicago's Reliable Recorders and co-produced by Hall, Tuel, and her bandmate, multi-instrumentalist Stephen Harms.
The video for "Way To Light" offers a visual journey through the life of the Baby Boomers, a generation that defined "progress" and the values of modern life. Using archival footage, the visual content offers a stark journey through the innocence lost to a society that idealizes profit and productivity over creativity and social change.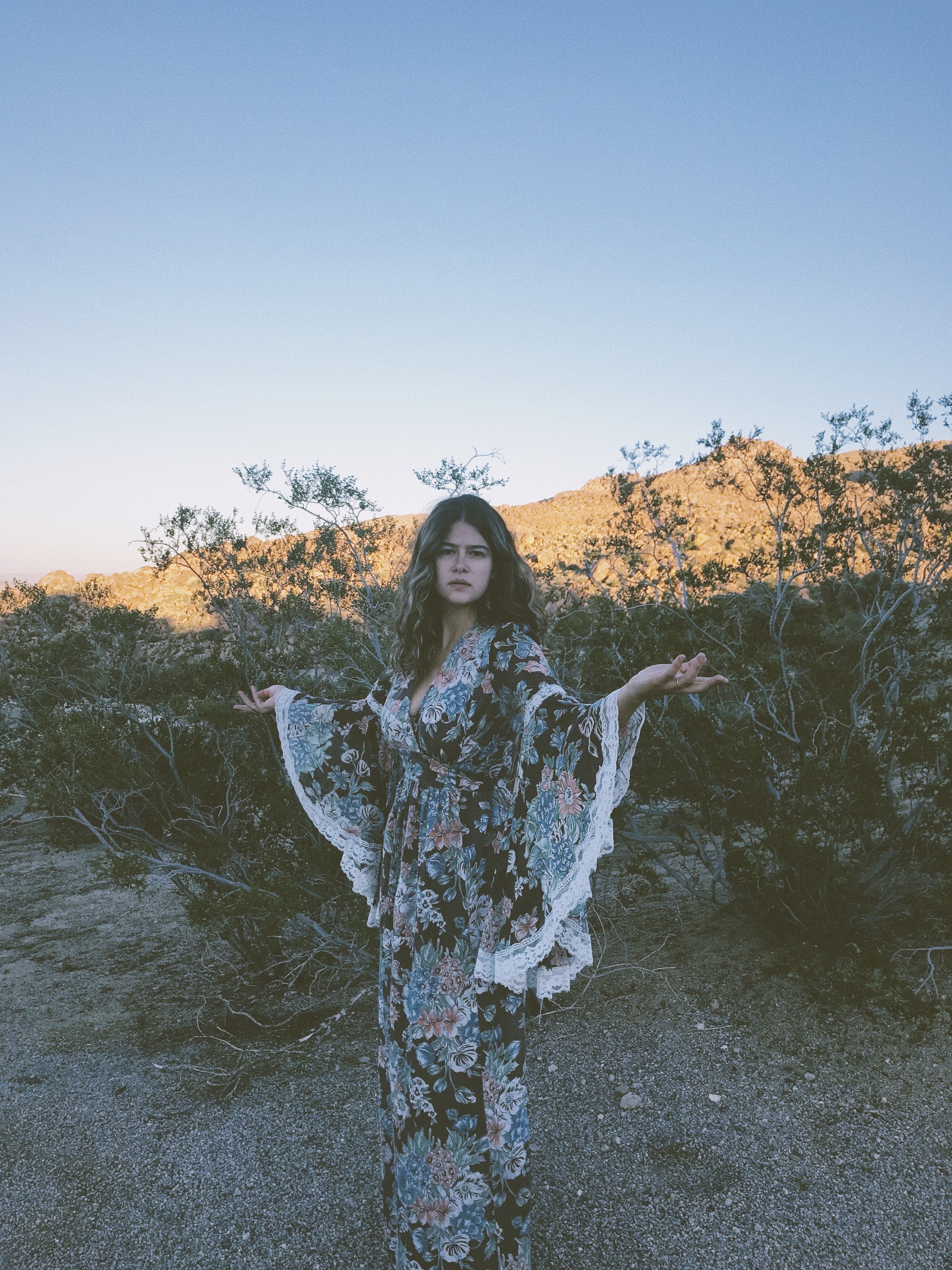 The images add a new perspective to the lyrics about buying and selling yourself on your way to happiness: As Tuel sings about a life in conflict with corporatism-- "Gonna buy myself out/ I'll set fire to my life/ Gonna buy my way to light"--- the video shows listeners actual reels of the lifestyle we are told will guarantee our happiness, forcing us to confront a reality different from what we are promised.
With "Way to Light", Native Harrow invites listeners to look at and judge the corporate-consumer lifestyle society teaches us to desire. They give listeners the opportunity to reject the old rigid definitions of success, and affirm the righteousness of those who measure their lives in units other than dollars and cents.
Of the track and video Devin Tuel tells Grateful Web:
"The way we view the world as children and the way we view the world once we're grown are drastically different. For the "Way To Light" video, we selected images specifically of baby boomers and the generation that raised them. Their values, their understanding and misunderstanding of the shape of the world and the meaning of all things is still the gold standard by which people are measured, judged, and found wanting. Questioning this value system is often perceived as a blanket dismissal of that generation rather than an attempt to open an honest dialogue. I realized that money doesn't fulfill everything for me. Why do we spend so much time pursuing money if it doesn't make us happy in the end?"
Purchase/stream Happier Now: http://smarturl.it/HappierNow