Day Four of Hulaween, recorded in history as occurring on Sunday, October 29, 2023, came way too quickly. Everyone had figured out where everything was, and life was rolling in this gathering with upwards of 25k people. The Spirit of the Suwanee Music Park had impeccable weather on this closing day which included an afternoon set from The String Cheese Incident and a twilight set from Pretty Lights.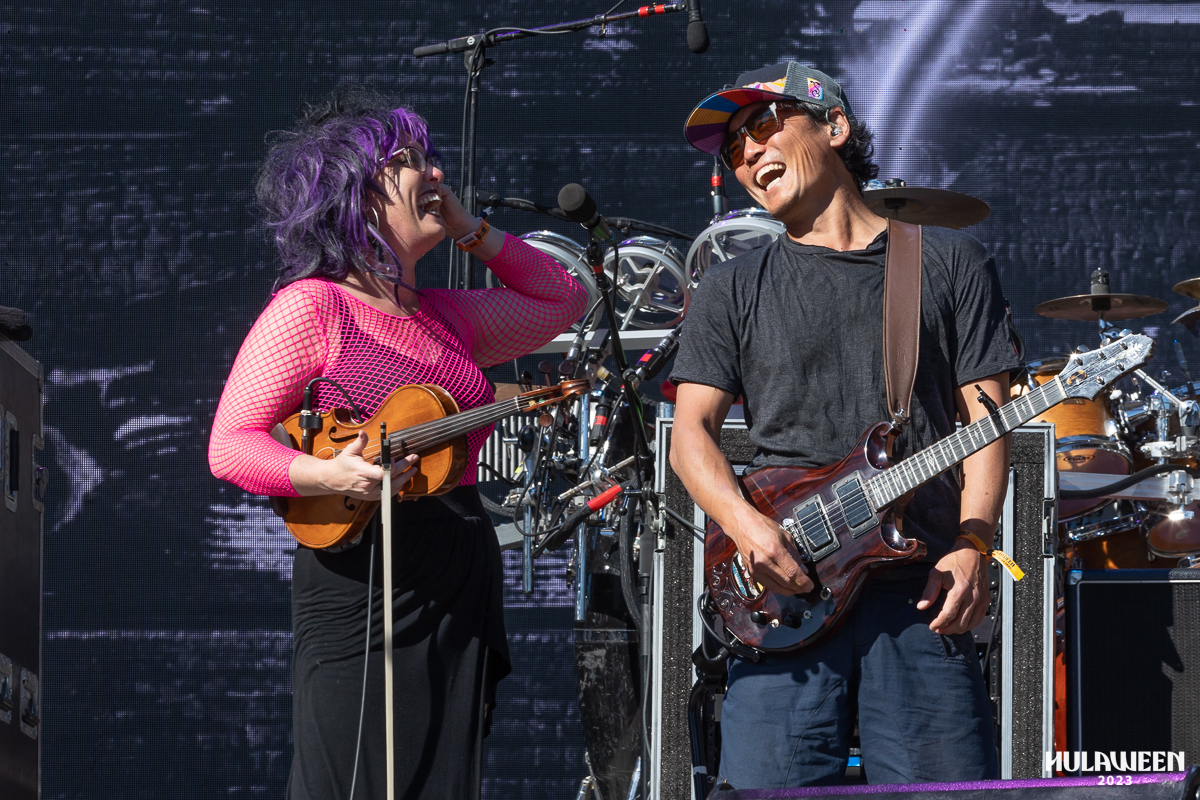 String Cheese had an all day time set that was certainly memorable. Guitarist Jon Stickley and violinist Lindsay Pruit joined the band for a trio of songs, starting with the Peter Rowan classic, "Midnight Moonlight." "Minor Swing" and "I Know You Rider" followed with these talented individuals.
An upbeat "Black and White" along with "Manga" preceded setlist rarity, "Cottonmouth." The newer tune "One More Time" hopped into the set before a raging "Bumpin' Reel." The mood got dark during "Shantytown." A heart felt "Joyful Sound" transitioned into an evil drum and bass jam in "Rumble." The set ended with "Colorado Bluebird Sky," as the sun set. The band returned for one last tune: "Beautiful." They took a bow after ending their set for six killer sets and an incredibly run festival.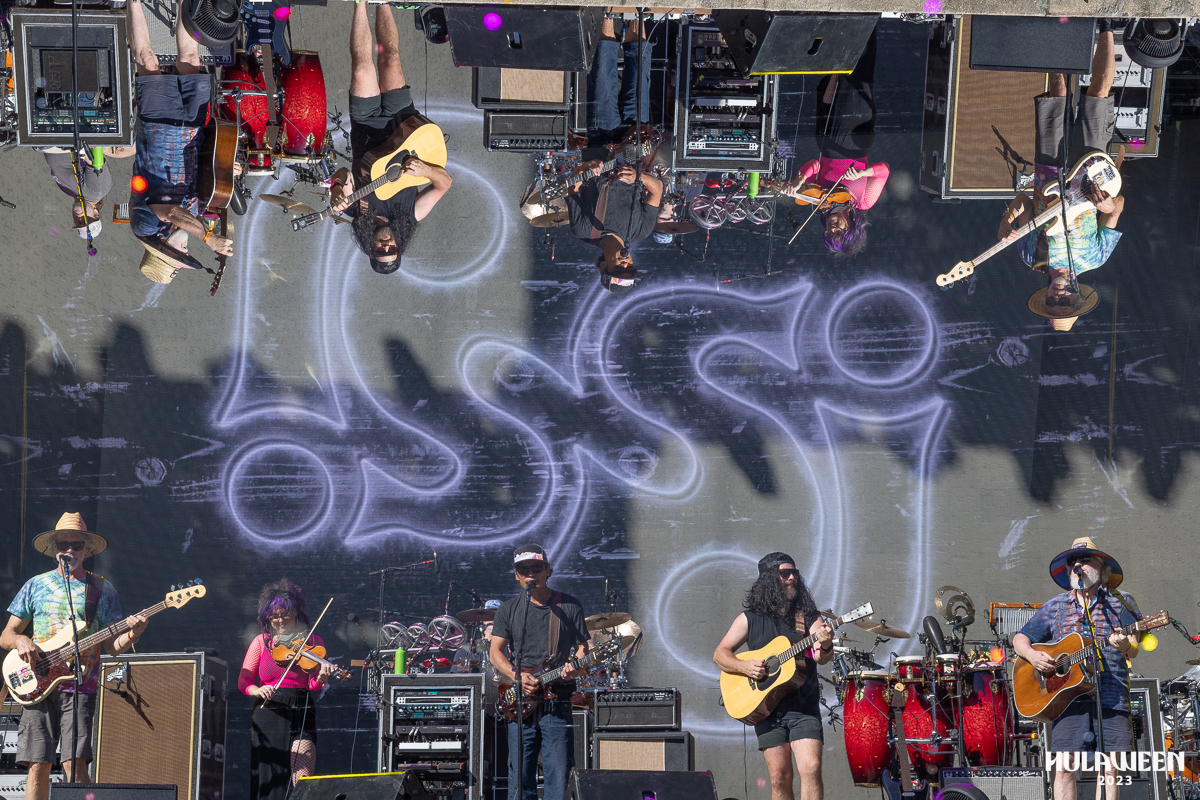 Pretty Lights returned for a final set, and delivered a number of fan favorites including "Rainbows and Waterfalls," along with "Hot Like Sauce." Product Michal Menert was seen giving the thumbs up during the former. This quintet also slipped in an excellent "Time" by Pink Floyd, as the fun was most certainly waning. The set closed with a wild "Shakedown Street" by the Grateful Dead.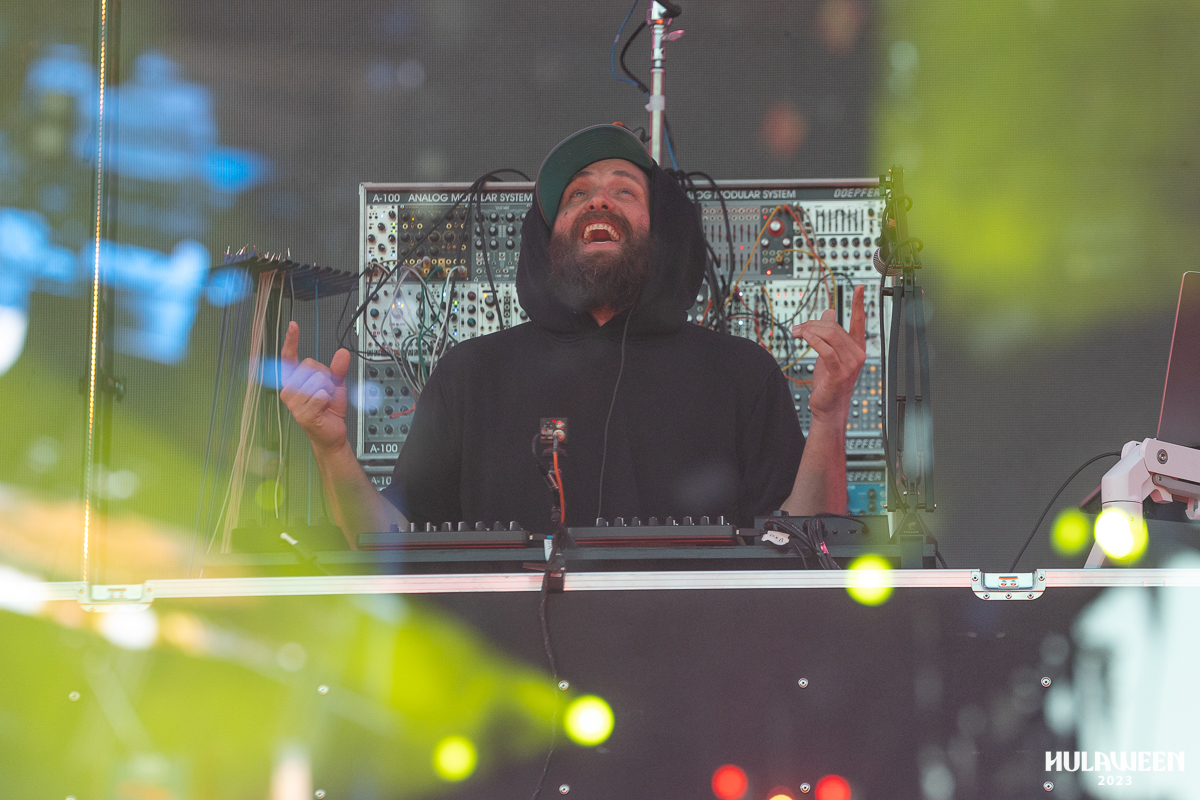 Check out more photos from Day Four at Hulaween. Also, view our prior coverage of Day One, Day Two, and Day Three.