I'm over my wishy-washy indecision about which show to review up next for y'all. I decided that this one is best because it is one of my "desert island picks" to borrow a term from Born Again Ben's recent post (that is, to those of you not familiar with the term, one of my top five favorite Dead recordings of all time and one which I would take with me to a desert island were I only allowed five CD's total) and is available to stream at your leisure from archive.org.
1970 was an incredible year for the Grateful Dead, special for so many reasons. Their two (arguably) finest studio albums, Workingman's Dead and American Beauty, were produced and released right around the dates of this show. With a wealth of new material to draw from, set lists were always unique and exciting. Frequent acoustic sets as well as increased attention to vocals and harmony singing expanded on the Dead's folkie roots and added a whole new dimension to their sound.
9-20-70 is a special show for a lot of reasons. It was one of the last acoustic sets of the year, and once the Dead hung up their acoustic instruments, they wouldn't pick them up again on a regular basis for a full decade. The acoustic set is, in my opinion, the finest of the year, with flawless playing and singing, and the Dead welcome two very special guests. Sitting in on mandolins are good friends David Nelson, from the New Riders of the Purple Sage, and David Grisman, who will later collaborate with Garcia in the Old and in the Way Band in 1973 and for some of Garcia's most haunting and beautiful acoustic work twenty years later in the early 1990's.
The acoustic set starts with a flawless Uncle John's Band. Gorgeous harmonies and Weir's pitch perfect falsetto highlight this version.
Next is a bluesy, wonderful Deep Elem Blues, followed by a quick and lively Friend of the Devil. The FOTD is album perfect. Bobby's backing guitar and Grisman & Nelson on mandolin make this song a real joy to listen to over and over again.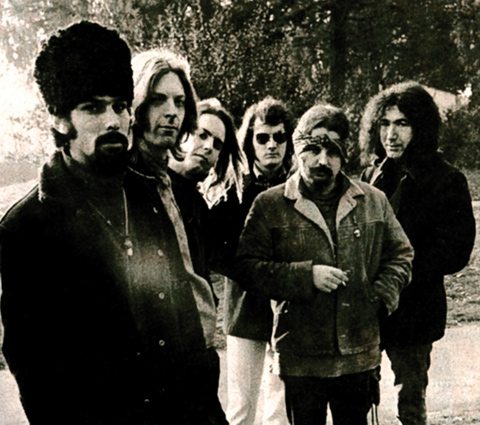 My favorite ever version of Big Railroad Blues comes next. The mandolins add so much to this track. It's a jumping, peppy, thrilling ride, and you can really tell how much fun Jerry is having this night by his improvisational singing on this song.
Bobby takes over lead vocals for his first song of the night with a nice Dark Hollow. I just love Garcia's backup vocals during this song. It was one of the first songs I learned with the acoustic band I used to play with a few years ago, because of the great harmony singing in this tune.
Up next is the beautiful, iconic, Ripple. This is probably the best version the Dead ever did. Grisman's mandolin over the bridge perfectly recalls the album version, Jerry's vocals are just spot-on, and Weir and Lesh's harmonies are understated and unobtrusive. A stellar version.
Garcia doesn't let up for one second, for next is one of the greatest To Lay Me Downs ever. Jerry sits down at the keyboards and plays some sweet tinkling piano here. I can't tell who's responsible, but there's some electric guitar behind Jerry's singing and it's sweet and wonderful. My guess would be Nelson, but it could be Weir.
The acoustics come out again for the fourth ever Truckin'. This would be the last time ever that they played this song acoustically. Of the four acoustic versions, this is the best. The arrangement is perfect, other than a false vocal start by Bobby. The acoustic guitars give this song a quality and sound that is completely fresh and unique for those only familiar with the electric versions. From the polish on this version its amazing they only played this song three times before.
Upbeat peppy mandolin fills continue in the next selection, a rousing Rosalie McFall. Jerry vocals really dominate this set, which is one of the prime reasons it is a favorite of mine. There's a little confusion near the beginning of the song, when everyone stops playing at the same time, but it's barely noticeable.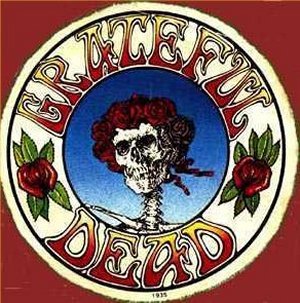 The set keeps rolling along with a great Cumberland Blues next. Jerry is playing his electric guitar for this one, backed up by Weir and the two mandolin players on their acoustics. Jerry's long country jams are perfectly accented by the acoustics behind him. The harmonies are fantastic as well, the boys in fine vocal form all night long.
The next song marks the last time the Dead would play New Speedway Boogie for over twenty years, until the revival at Oakland Coliseum on 2-19-91. Don't ask me why, this version is a bluesy, apocalyptic masterpiece. Jerry continues to play electric guitar for this song. Another perfect rendition.
The acoustic set comes to a close with another new tune, Brokedown Palace, which quickly found its way to its position in the set where it would stay: closing. This is a lovely version, with Jerry playing acoustic again, beautiful harmony singing, and clear, crisp acoustic guitars.
Upon reflection, we see that out of a twelve song first set, Jerry Garcia sings lead on ten of them. Bobby takes the reins on Dark Hollow, and the other song is the ensemble piece, Truckin', though most people probably consider this a Bobby tune. Jerry lovers cannot be disappointed with this set, it's really a masterpiece and virtuoso performance. In my opinion, this ranks as the best acoustic set the Dead ever performed. It's definitely my favorite ever.
The electric set opens with an energized Casey Jones. Nothing really stands out about this version, it's as good as it always is.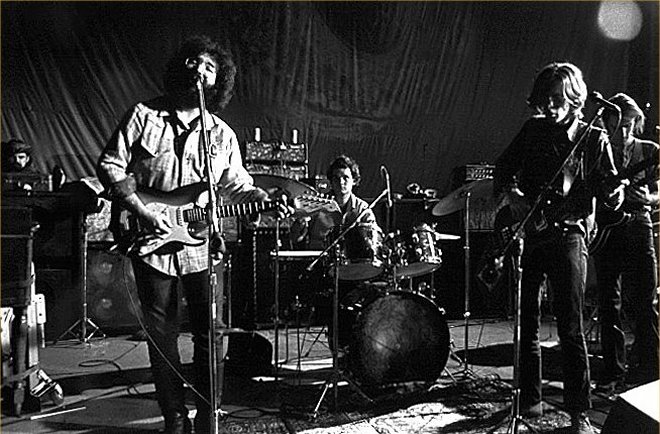 Jerry keeps things moving with a sweet China->Rider. Fiery jams in between the verses of China Cat are played to perfection. The transition to Rider peters out slightly near the end, but there's some cool unique jamming near the beginning of Rider that makes up for it.
Up next, Candyman. The archive version cuts the first few seconds out of the tune, one of the few flaws in this outstanding recording. Jerry's first guitar solo here is, while short, really nicely done, and evokes some real emotion going into the "oohs." This is a nice, mellow break after the smoking China Rider.
Next ANOTHER Jerry vocal. Did Bobby have laryngitis or something this night? I'm not complaining. The band delves into the 60's with an upbeat Sitting On Top of the World. I love hearing the boys play this tune, especially later versions as it is generally completely unexpected. The jam at the end is great.
Some really interesting three part harmony from Jerry, Bobby and Pig Pen highlight the rare Big Boy Pete. This would be the last time we heard this song till the band revived it for one last time at the Kaiser on 11/21/85.
Bobby finally sings us a song next, for the third time in a three show run he offers up Me & My Uncle. Nothing special here.
Pigpen takes up the mike for Easy Wind. This version seems a little bit slower and bluesier than usual. It's not one of the best versions, with the transitions not as jumpy and exciting as usual.
Bobby sings us an early version of Sugar Magnolia next, only the seventh time played. Jerry shreds it up with the first solo, exciting and full of energy. I love any Sugar Mag that has the boys trying the "doo doo doos" even though it never really sounded that good.
One of my favorite songs is broken out next, Attics of My Life. The band really takes its time with this version, and the harmonies shine.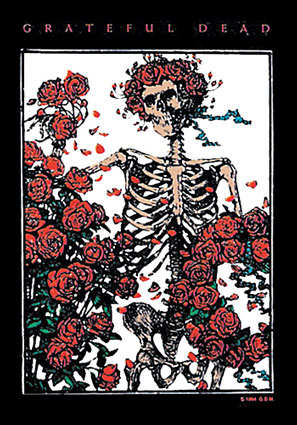 Bobby sings Mama Tried, and nothing really comes of it. Very short and nothing special at all about it.
But things pick right up with an energized Not Fade Away. Really inventive, exciting soloing make this a standout version. Phil's booming bass brings the whole jam into some unexplored territories, and it really works. You can hear the genesis of the Going Down the Road transitions here, which wouldn't be paired with NFA for the first time for another few weeks, until 10-10-70. The We Bid You Goodnight jam is prevalent near the end.
The whole jam blends into a blistering latter day Caution (Do Not Stop On Tracks.) Pig Pen has some genuinely funny moments in his rap before the whole thing takes off into uncharted territory. Peppy, bluegrassy jamming and harmonica fills are intercut with sudden bursts of frightening psychedelic explosions. The recording is unfortunately marred by some weird volume fluctuations throughout the song, but I'm not sure if this was an intended effect or not. It ticks me off though, because it really messes up some of the best parts of the song, until it finally cuts out completely and transitions into the always weird and unfathomable Feedback.
I always love whenever Feedback slowly and softly fades out and the singers come together into We Bid You Goodnight. A perfect ending for an outstanding show.
Head on over to the archive and download this before they realize their mistake and fix the tags so it's listed as a soundboard and you can't access it anymore. Here's the link.