I had one question as I was pulling into Bean Blossom, Indiana for this year's John Hartford Memorial Festival. "Can they keep the spirit of this thing alive with continued success?" There is something different and special happening in this event, and we all know what happens when beautiful special things really take off and become tremendously successful. I didn't doubt that I was about to take part in something truly good, but I was – let's say worried. I don't want to see this festival lose its way.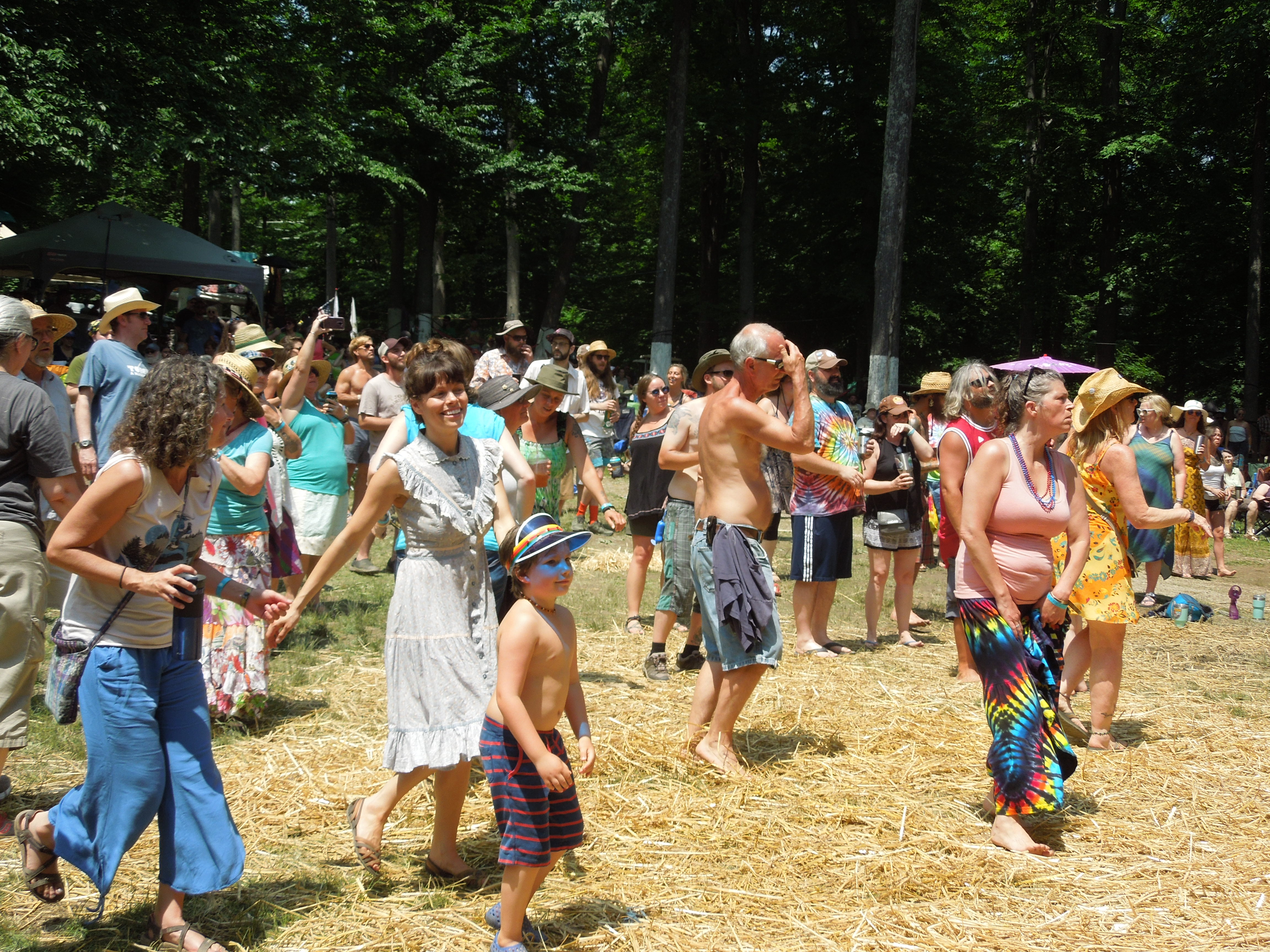 In retrospect, I don't think I had anything to worry about. The team heading it up clearly have a vision in mind, and it's a vision that centers of the legacy of a particular person. As long as they stay true to the man and what he stands for, I don't think they can go wrong. I hope, maybe, I can explain why.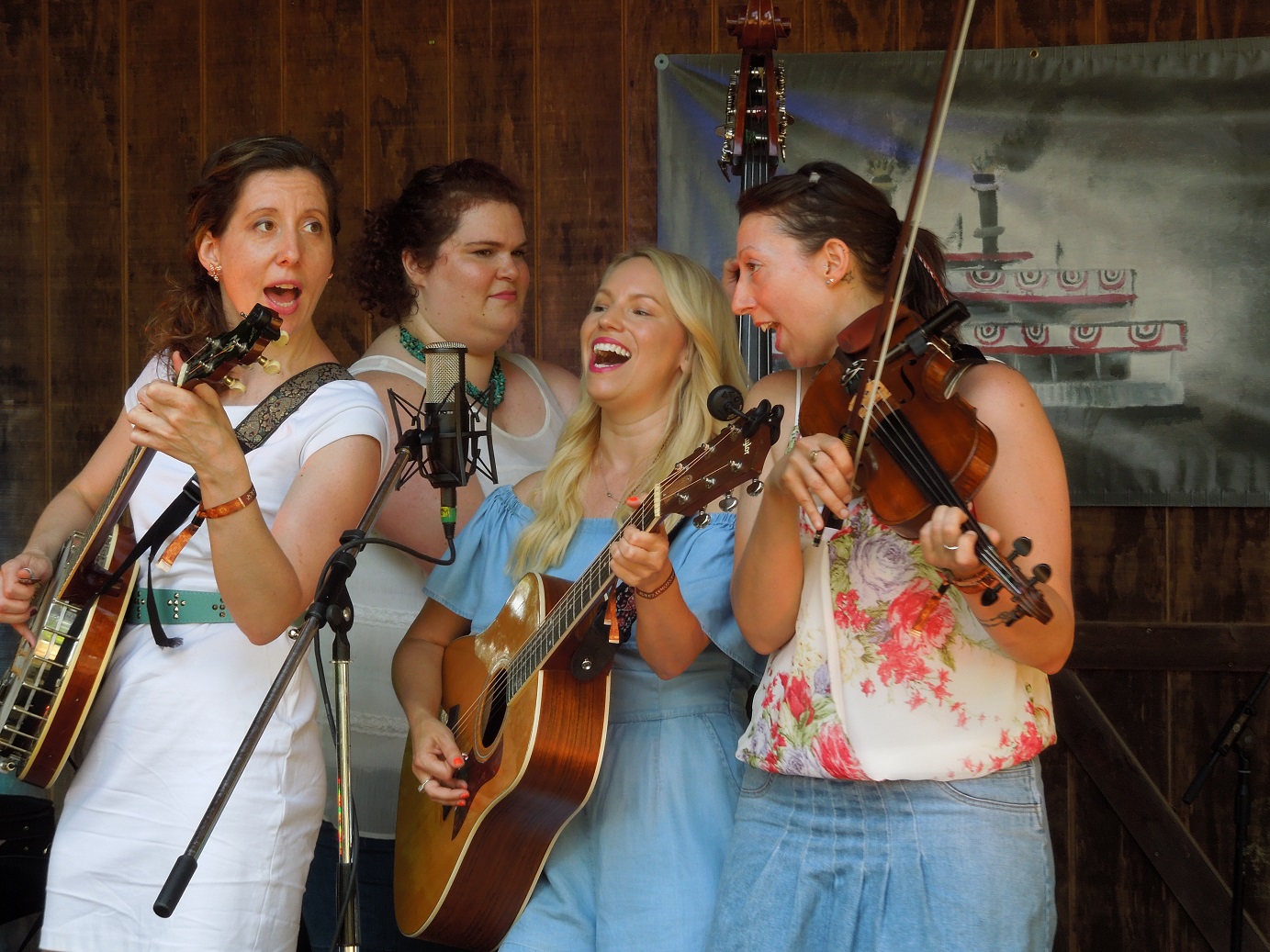 The first thing I have to adjust to – and I mean adjust in a good way – is the venue. The Bill Monroe Music Park is a decidedly wooded rural setting, with a lot of history running through it. It perfectly reflects the ethic of the festival, one of responsibility, community, intentionality. Part of the distinctive character of this even is the sense of intimacy. Shared space with other attendees, proximity to performers, the chance to hear their thoughts and stories in workshops. You've just seen a group rock out on the main stage? There's a good chance you'll be able to get up close and personal with them later on at one of the two peripheral stages. Despite being a short walk from each other, the trees make them feel remarkably isolated from each other, without any sound contamination whatsoever.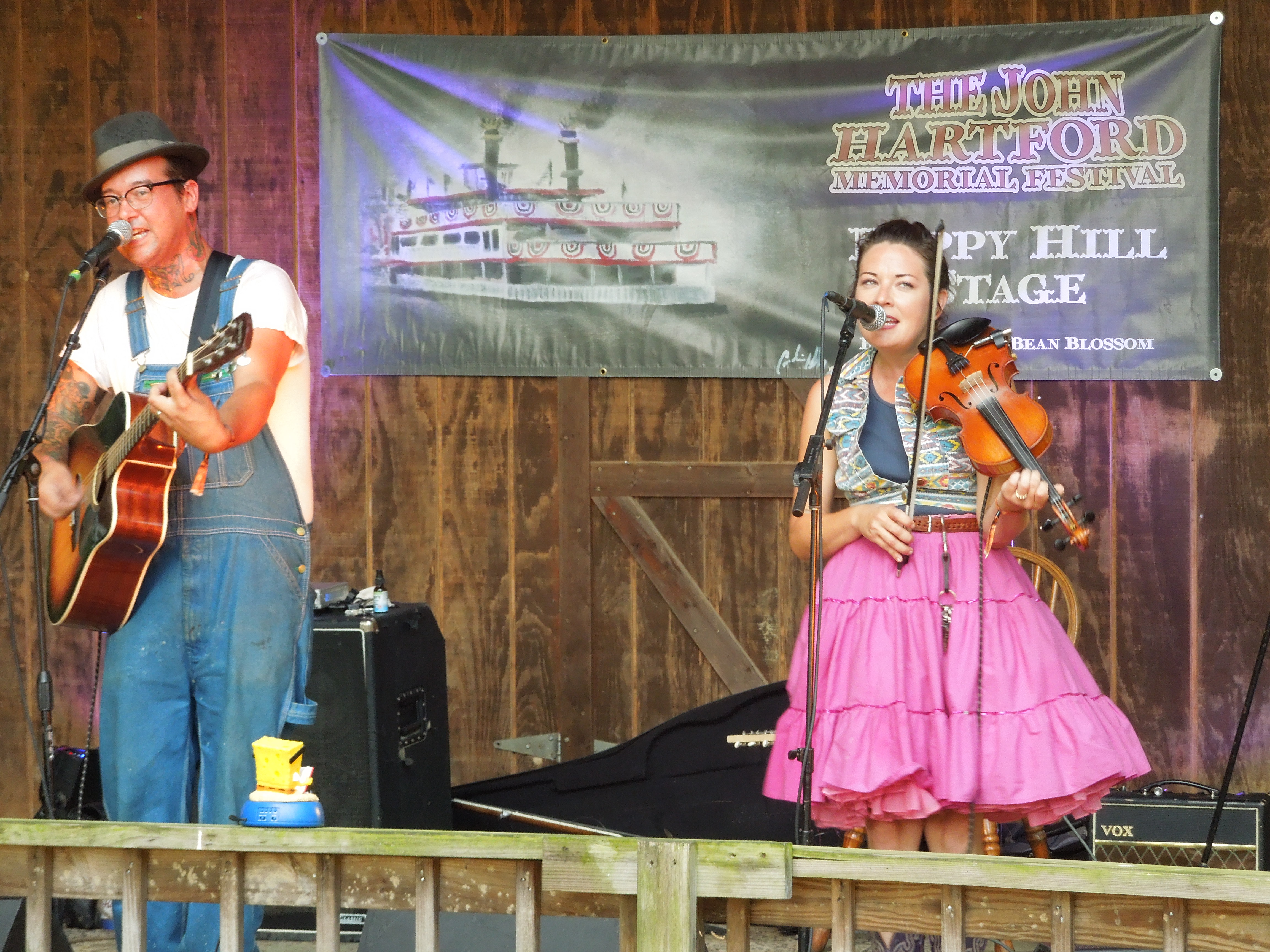 That sense of intentionality comes through in the lineup as well. Of course, you'll find the well-practiced professional sound of road-tested bands, but there are also newer voices, newer sounds, new talent being given a moment to shine. And three stages means some hard decisions about whose great music you aren't going to hear. A few highlights from this year's performances: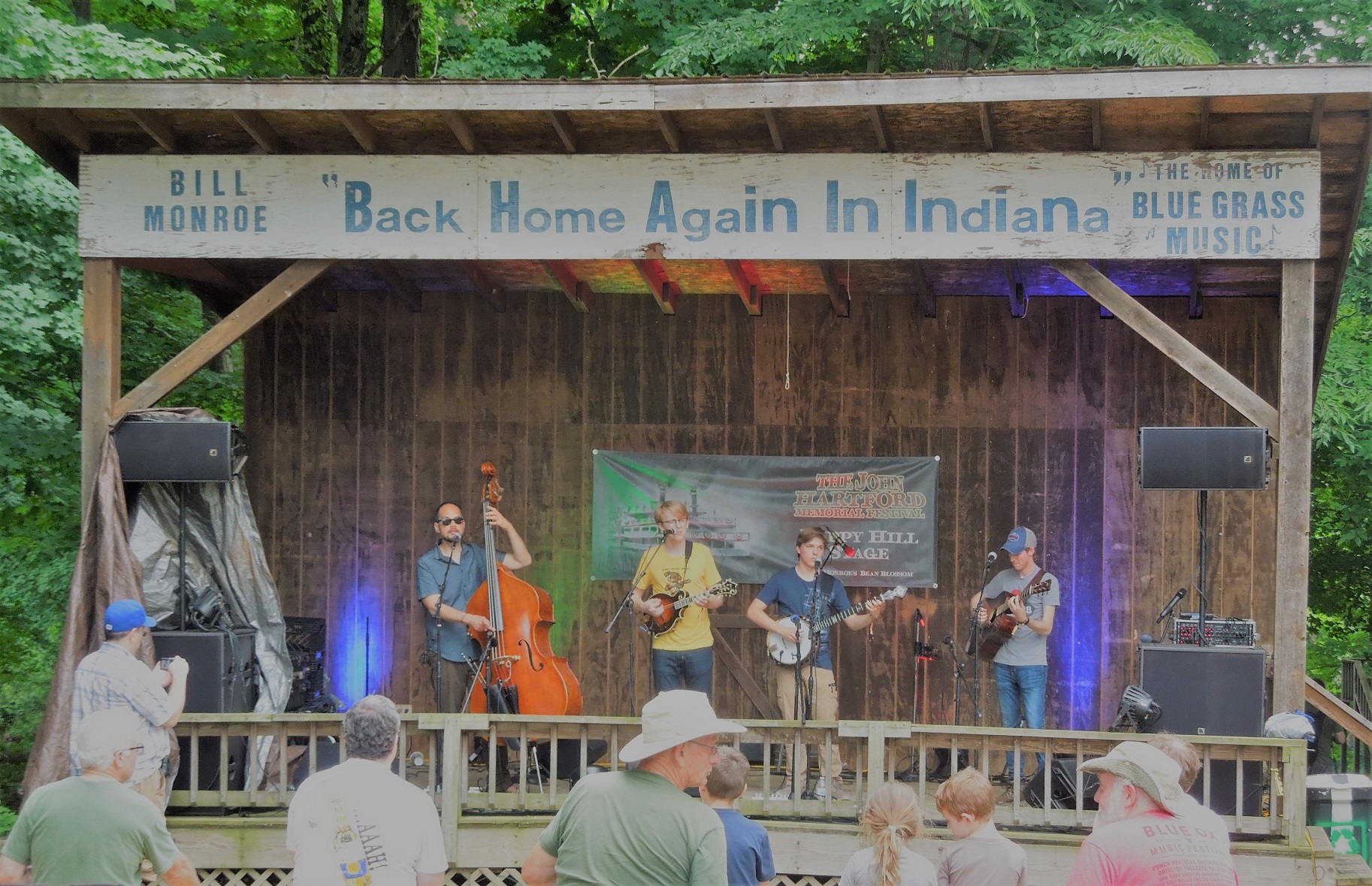 Circus No. 9 was one of the first groups to impress me. Bass moving toward funk, banjo and mandolin moving toward jazz, guitar moving toward rock, and somehow nevertheless maintaining an acoustic roots sound that belongs at a festival in John Hartford's honor. Jon Stickley Trio performed progressive style-bending compositions that definitely sound more fully and complex than a three-piece should be able to pull off. The Dry Branch Fire Squad set was marked by Ron Tomason's yarn-spinning and dry humor – but I was equally impressed by all the poetry he recited for his mic check.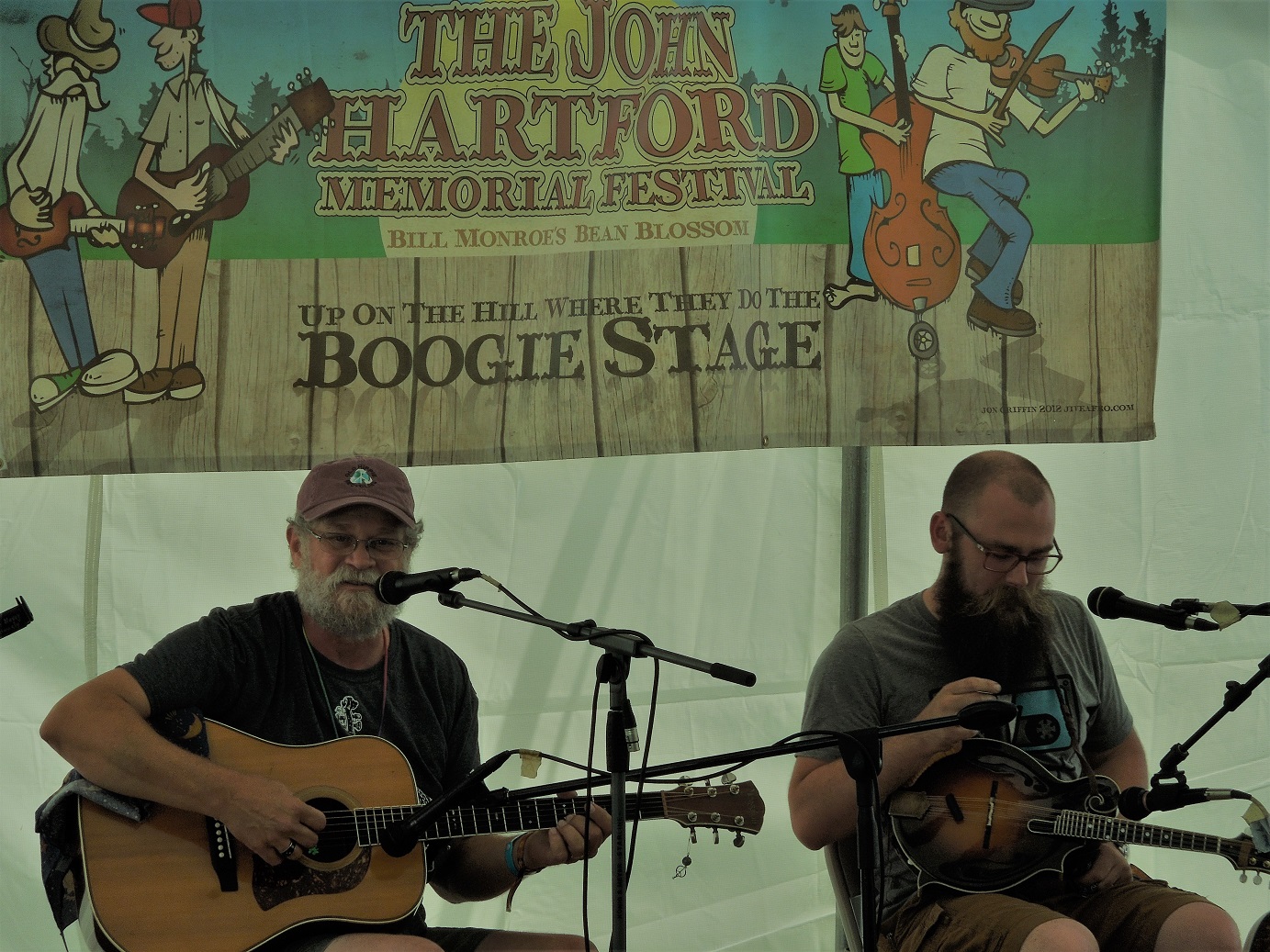 Ernie Hill and Jeff Daugherty shared a laid-back, gorgeous, major-7th laden version of Steam Powered Aereoplane which, if there is a recording of it, might even become my favorite. In the middle of an impressive performance, Giri and Uma Peters wowed us with "How to Help the World," a moving original by young Uma. Tangleweed's creative variations on Bonaparte's Retreat really pleased the crowd as well.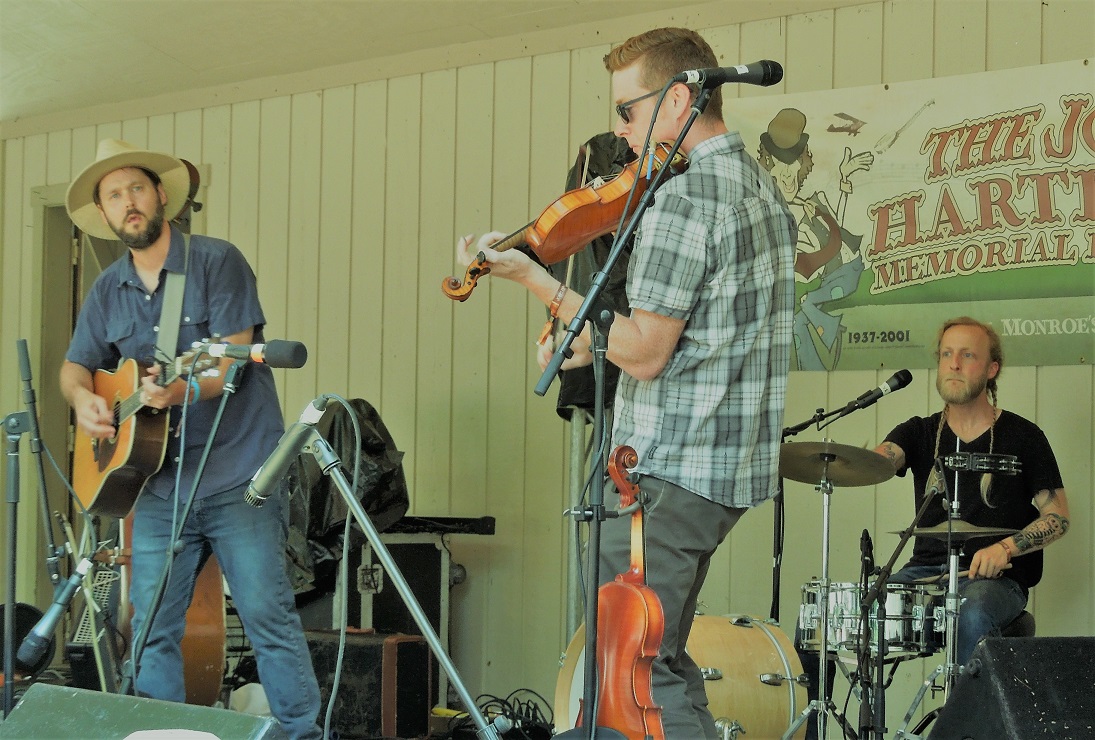 We were treated with two sets from Chicago Farmer, an Americana Billy Bragg who knows how to speak to people's real lives and galvanize a crowd. And two sets from Fox Crossing String Band, four women from Chicago who know their brand and don't shy away from it. They have that charming blend of sweet and strong that draws you in but demands respect. The Mighty Pines devoted their first set to John Hartford tributes, but for their second set brought out impressive originals, from laconic swaying ballads to fast-paced hard-working fusions of funk and bluegrass. They gave the festival an infusion of P-bass and drum kit to balance out a lineup dominated by upright basses and string bands.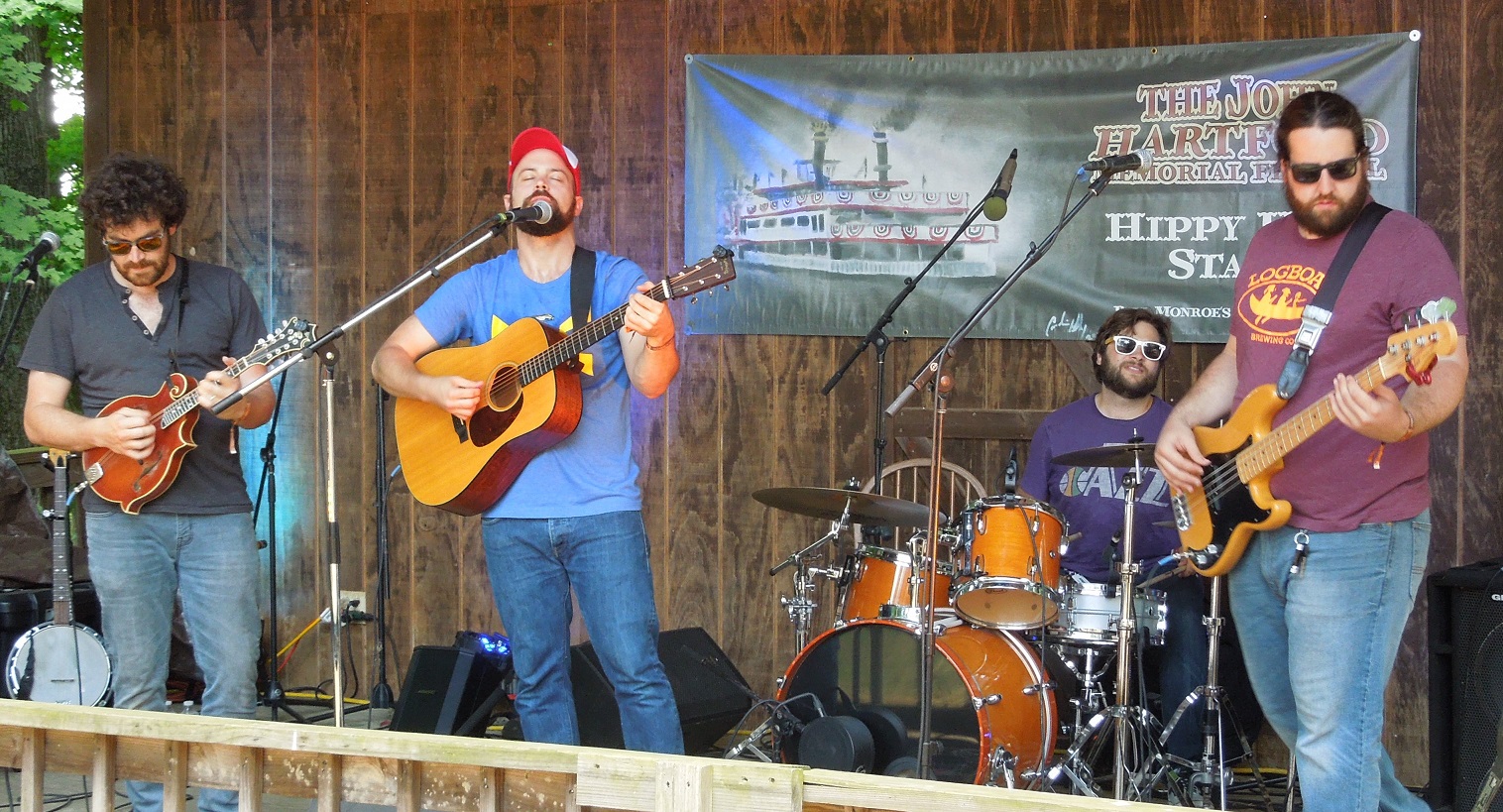 Seeing the members of Forlorn Strangers switch instruments as they rotated through songs written by each of the members, I couldn't help but draw comparisons to Fleetwood Mac – only in the best ways. John McEuen (of Nitty Gritty Dirt Band fame) created plenty of pleasing and entertaining moments, but none so sweet as the crowd singing and dancing along with "Will the Circle Be Unbroken." It seemed to me that one of the most successful tributes to the spirit of Hartford came from Lizzy Plotkin and Natalie Spears, and their creative songs finding meaning and enjoyment in ordinary things, from cell phones to sagebrush to skiing.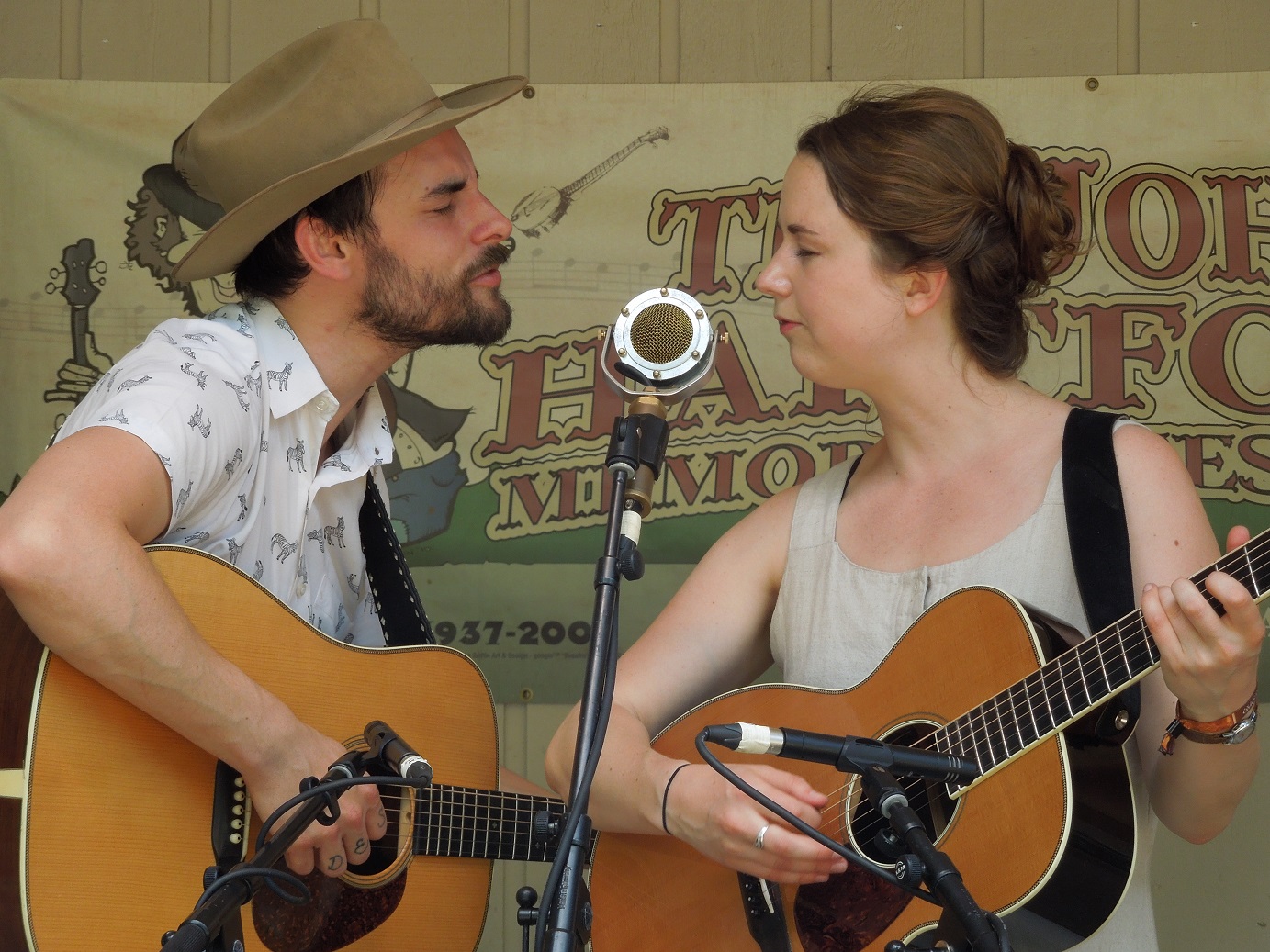 Saturday morning kicked off with Robert Ellis and Courtney Hartman offering one of the purest and simple performances I've ever seen. Make no mistake – simple is hard to pull off effectively, but the chemistry between these two performers allowed for an intimacy that counterintuitively drew the crowd into it. Micahlan Boney, the winner of last year's songwriting competition, returned with her collaborator Sean Clark and their peculiar brand of – swampadelic? Cosmic Americana? It's hard to describe because most people wouldn't hear descriptors like "rusty, bloody, nasty, painful" and think it's going to sound awesome – but trust me, it's awesome. Micahlan's musicianship is something to witness. And Deep Fried Pickle Project – if homemade mandolins and violins are your thing, if you have a soft spot in your heart for the washtub bass, or if you're tickled by the idea of playing a plastic yard flamingo with a trombone mouthpiece, then this band is for you. Probably enough said.

Hot Buttered Rum's performance was hard-driving, tight and energetic. They pulled off an inspiring cover of Petty's "Time to Get Going" that I found particularly moving. This band's decades of practice is serving them well. Billy Strings didn't fail to bring the same clean virtuosity and good-time energy that is making him a fixture on the festival circuit And speaking festival fixtures, Saturday night was anchored by the Jeff Austin Band and guest Darol Anger performing a few originals, but even more notably, covering the entirety of Hartford's landmark Aereo-Plain album. Yes, even the delightful odd bits. A more fitting follow-up to last year's Grateful Ball I could not imagine.
It's clear that not only the promoters but also the performers truly had in their heart the honoring and celebration of Hartford and his ideals. And it wasn't just the proliferation of black bowlers in the crowd that drew attention to him. His values were on display the entire time, not obviously, but behind the performances and the organization and the whole spirit of things. If I knew nothing about the man and had to guess his values based solely on this year's John Hartford Memorial Festival, they would go something like this:
A profound nostalgia about the past and a simultaneous hope for the future.
Respect for tradition, and also the courage to innovate and generate progress.
Seriously addressing things that matter and having fun while you're at it.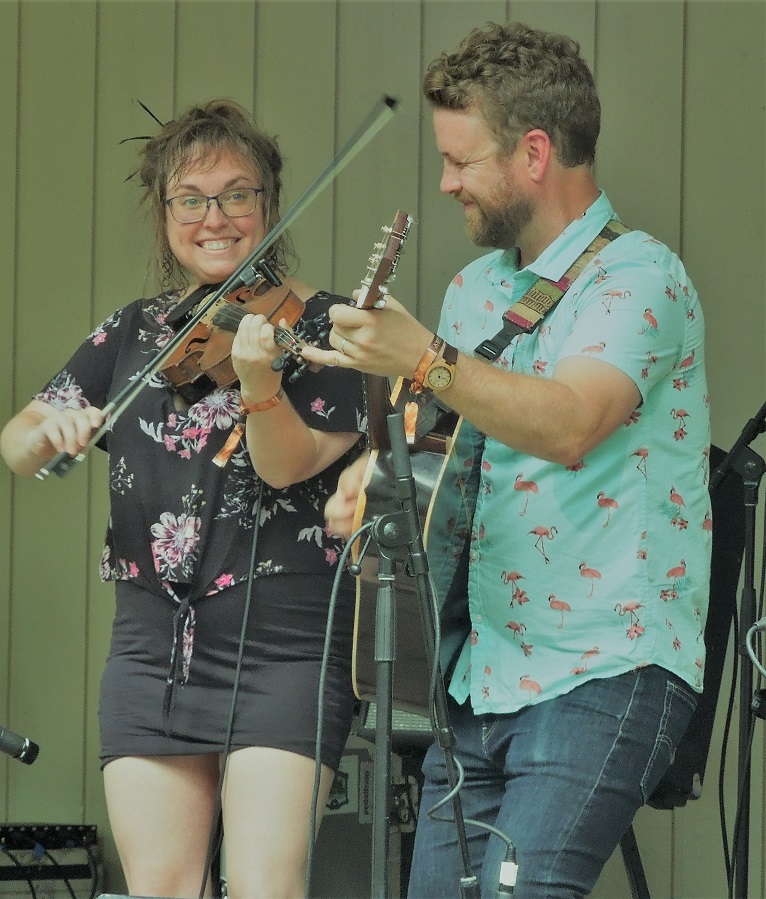 And underneath all of that, a conviction that beauty is found in ordinary things, and those ordinary things need to be preserved and celebrated.

And so in the festival more is being preserved and celebrated than just the musical heritage of John Hartford. Because of who he was, and the promoters' dedication to that, the festival becomes an experience of how life could be lived better. There is magic in that. Somehow thousands of strangers gathering in his name becomes a profound experience of community, a shared recognition of what matters in life. As one beautiful stranger remarked to me, "I look around at what's happening in the world and start to get scared. Then I come here, and I realize we're going to be okay. All these good people give me hope." I can't help but imagine that pleasing John immensely. And if that is the memorial of him that the festival keeps offering in years to come, then its future looks bright indeed.