When I was invited, for the third time, to review the John Hartford Memorial Festival, in its 9th year, I heartily accepted. I also tried to bring people along, because it's an experience worth sharing. I was at a loss, at first, to explain it. Not just a bluegrass festival. A picking festival? Mostly. But with elements ranging from old-time Americana, root music, classical and rock and jazz- I settled on bluegrass and its extended family. It turns out that 'extended family' would come back around a few times.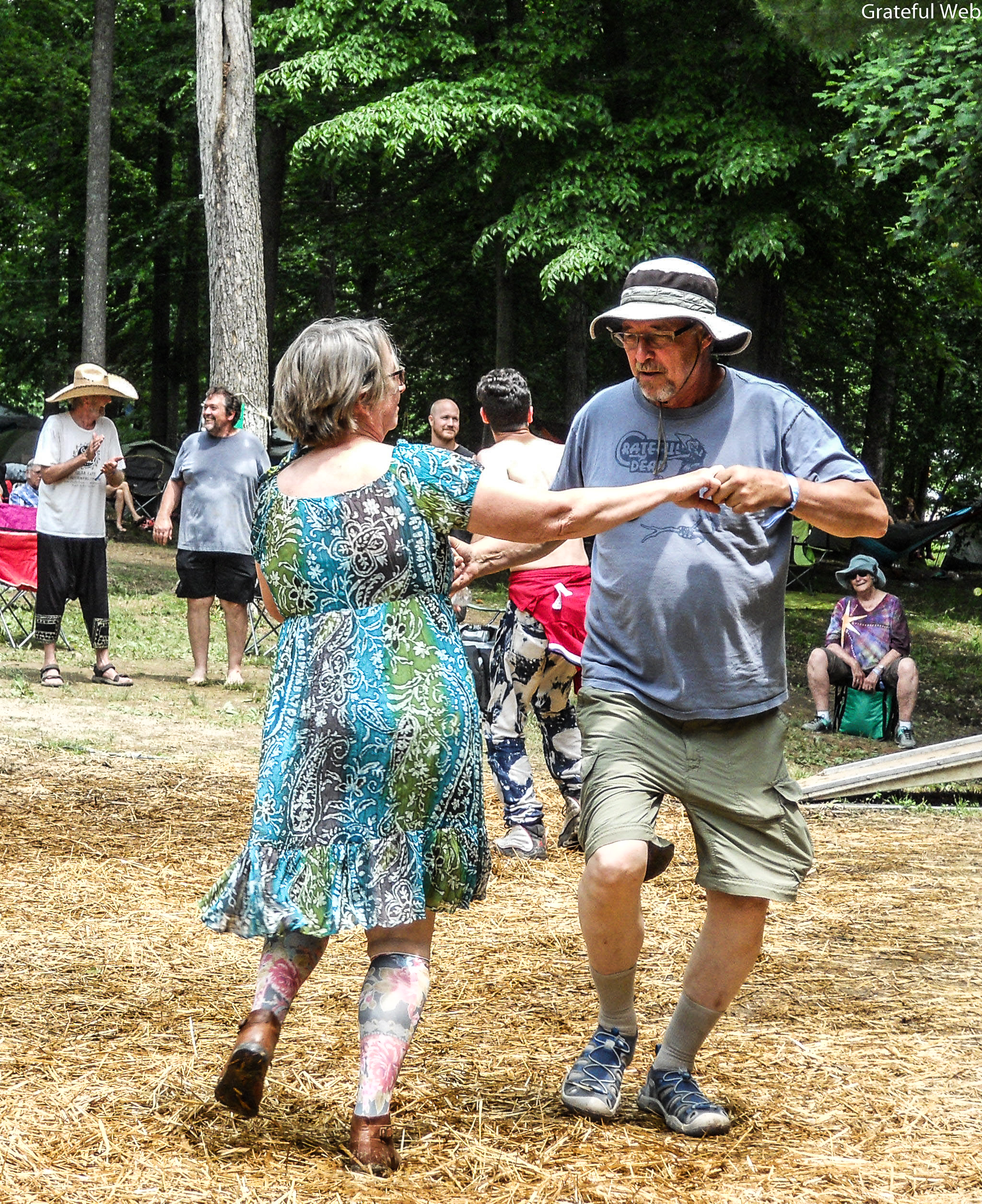 I was eager to get down to Bean Blossom, because I heard the venue was under new ownership, and they'd been making improvements. I had that nervous hope, you know – you get it when you're afraid changes aren't going to be for the better, but you really hope you're wrong about that. Because I love the JHMF, and when you love something, sometimes you're afraid that change means losing it. Of course, I know better, and so do you; change is important for new life and new beauty and new possibilities. It just doesn't always work out so well.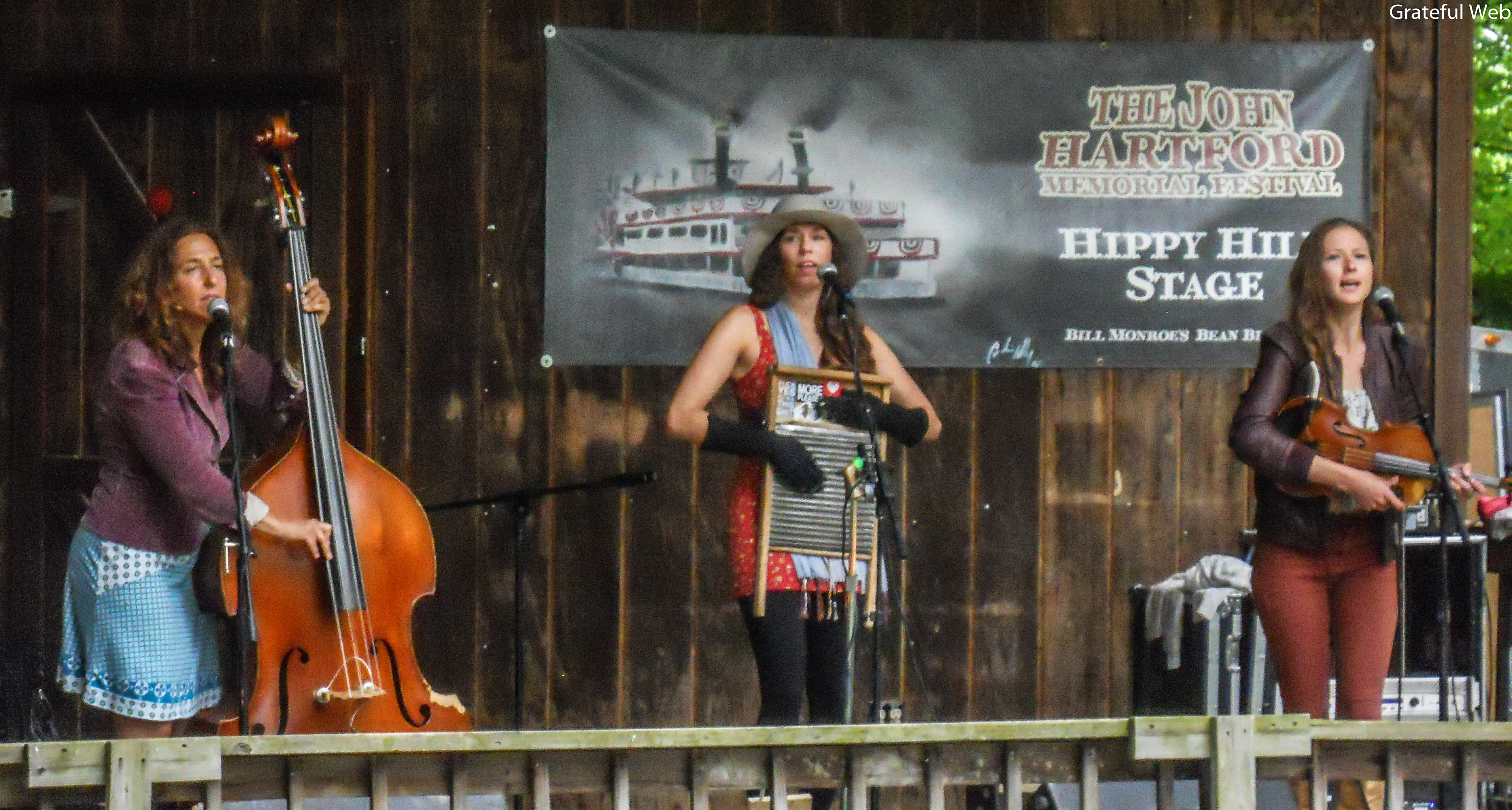 So I admit it: I was prepared to not like the new changes. I was dead wrong, and I'm glad. I noticed little improvements here and there, but the biggest change was a brand new restroom and shower facility, clean and convenient, and a welcome upgrade! People raved about being able to freshen up with minimal expense and inconvenience. Just as popular as the new showers was the new source of filtered water, sponsored by the JHMF. It will be a major contribution to health and hygiene and comfort during these hot summer festivals.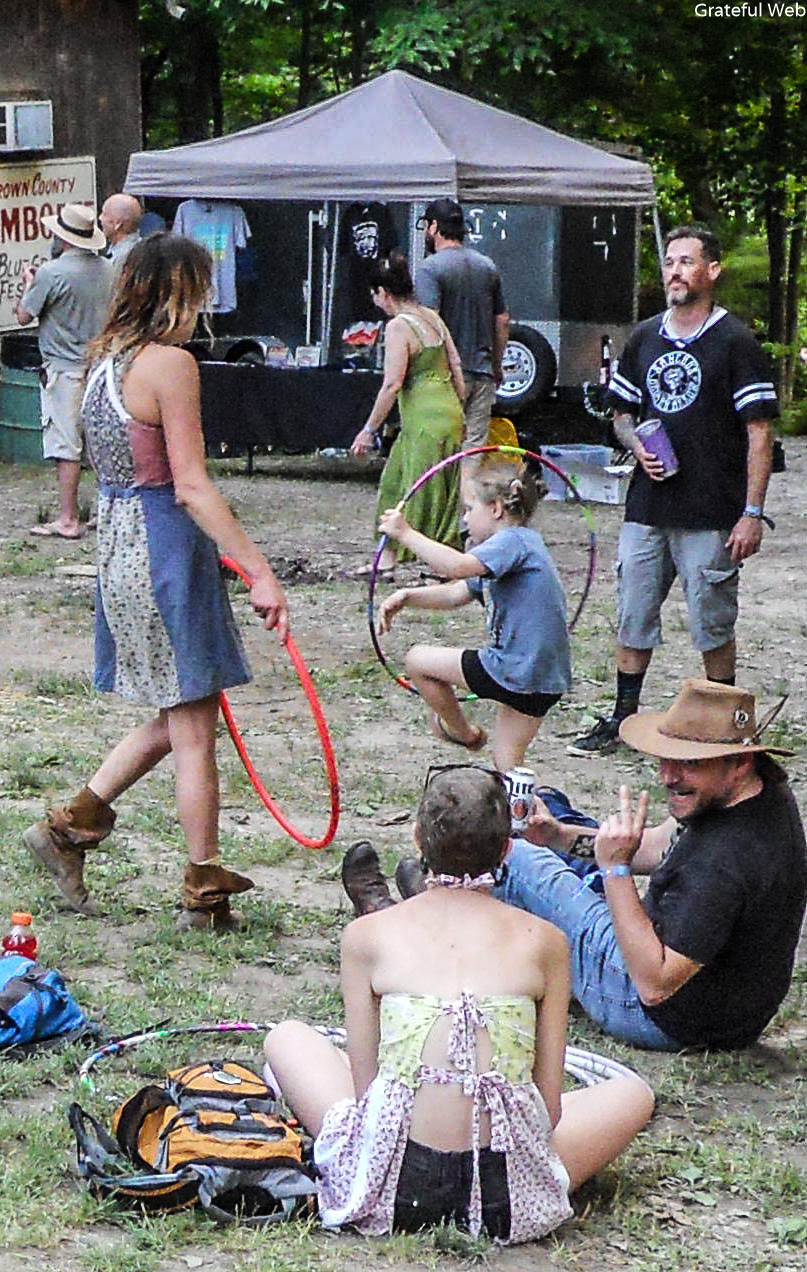 I don't think it's an exaggeration to claim that it symbolizes, in part, the spirit of Hartford Fest. Hold on to what you love, but don't let that stop you from building the future. In fact, make sure the future you're building is an investment in what you love. This is a festival for people who love more than just music. It embodies a certain ethos.  A way of being in the world. A way of being really human. The entirety of the festival is designed as an investment in a certain kind of community: one that welcomes, shares, respects, and enjoys. I've never seen a festival with so many kids and dogs, and all the bustle and fun associated with them. There is a standing rule that open chairs and hammocks are free to be enjoyed, so long as you respect them and give them up should their owner arrive. A free shuttle ferries the tired between the three stages and more. It's not idyllic; it's just very human and good. An issue with a neighbor's amplified music comes up, and a gentle reminder that the festival is about live music is all it takes to restore respect. Belongings were lost, and the response to stage announcements about them was timely and impressive. To lessen the impact of generated waste, there was both recycling and can collection, with the latter going to fund forestry work in the area.

Of course, the cornerstone and main event was the music, and this year's lineup did not fail to entertain and impress. Nearly every group that performed covered at least one Hartford tune, and if that weren't enough to memorialize him, the main stage opened every day with an entire set of John Hartford covers. Some groups had been to nearly every Hartford Fest so far, and some performers returned to Bean Blossom for the first time in decades. Young performers and old shared the stage with each other in a way that emphasized a kind of welcome and inclusion. And with the song writer's challenge and the band contest, it became clear that fostering new life in the community is a core value of the promoters. This thing that happens when people pick and sing and connect on a truly human level – it's powerful and worth extending to as many people as will engage it. It's not a preachy thing; it just is. If you don't seek out the intention behind what they're doing, you'd just be enjoying another fine music festival.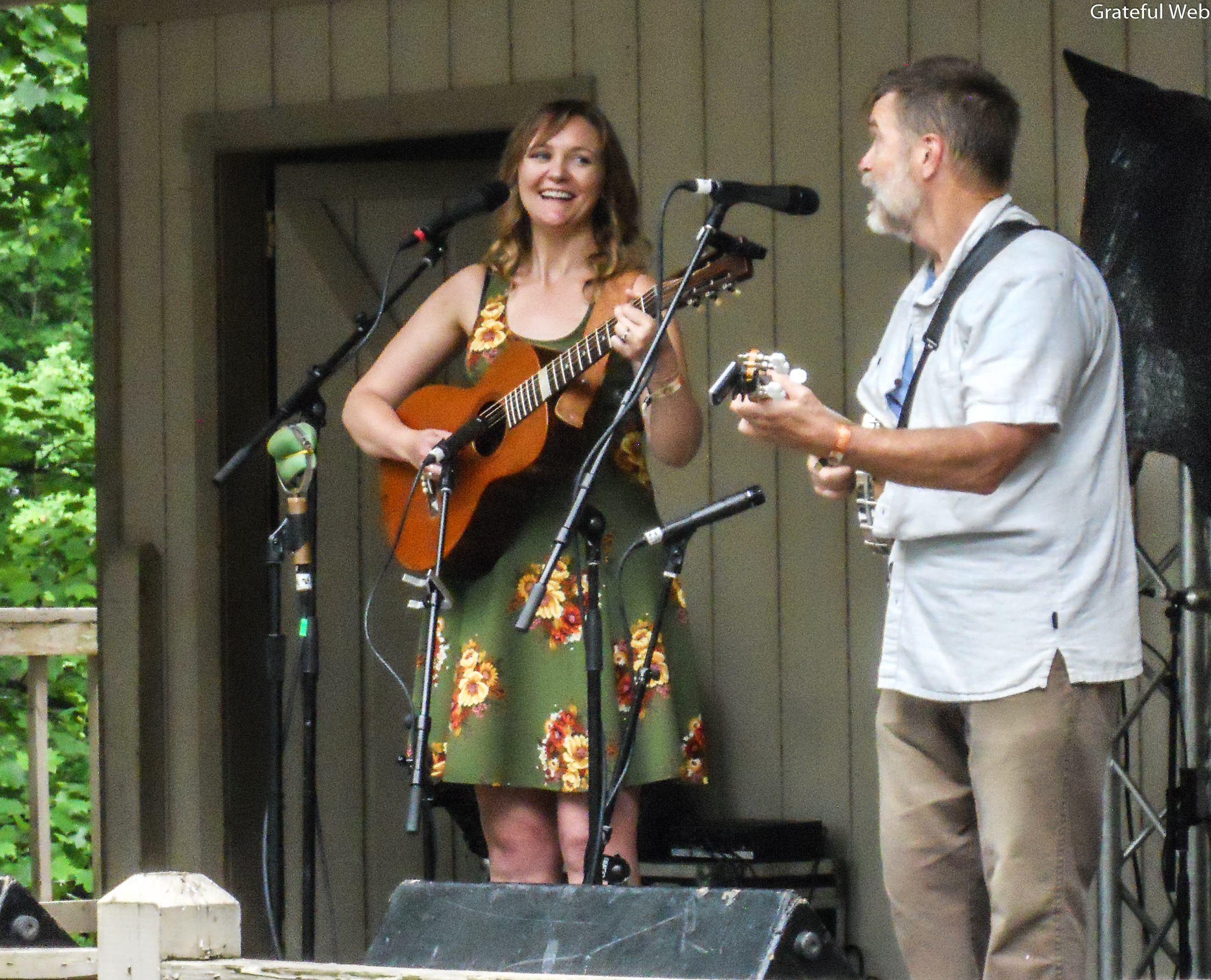 There were more highlights this year than are reasonable to list! Let me share a few of the more extraordinary moments. I particularly enjoyed the eclectic influences of the Larry Keel Experience, the sci-fi humor of Matchsellers' Blurgrastronauts, the impeccable skills of Asheville's Fireside Collective. The set that surprised me most was Frank and Allie Lee. Of course they were good, but in addition to classic tunes, they covered both Manassas and Led Zeppelin and made them belong. Laurie Lewis and the Right Hands brought a distinctive and thoughtful sweetness that balanced out the more raucous performances.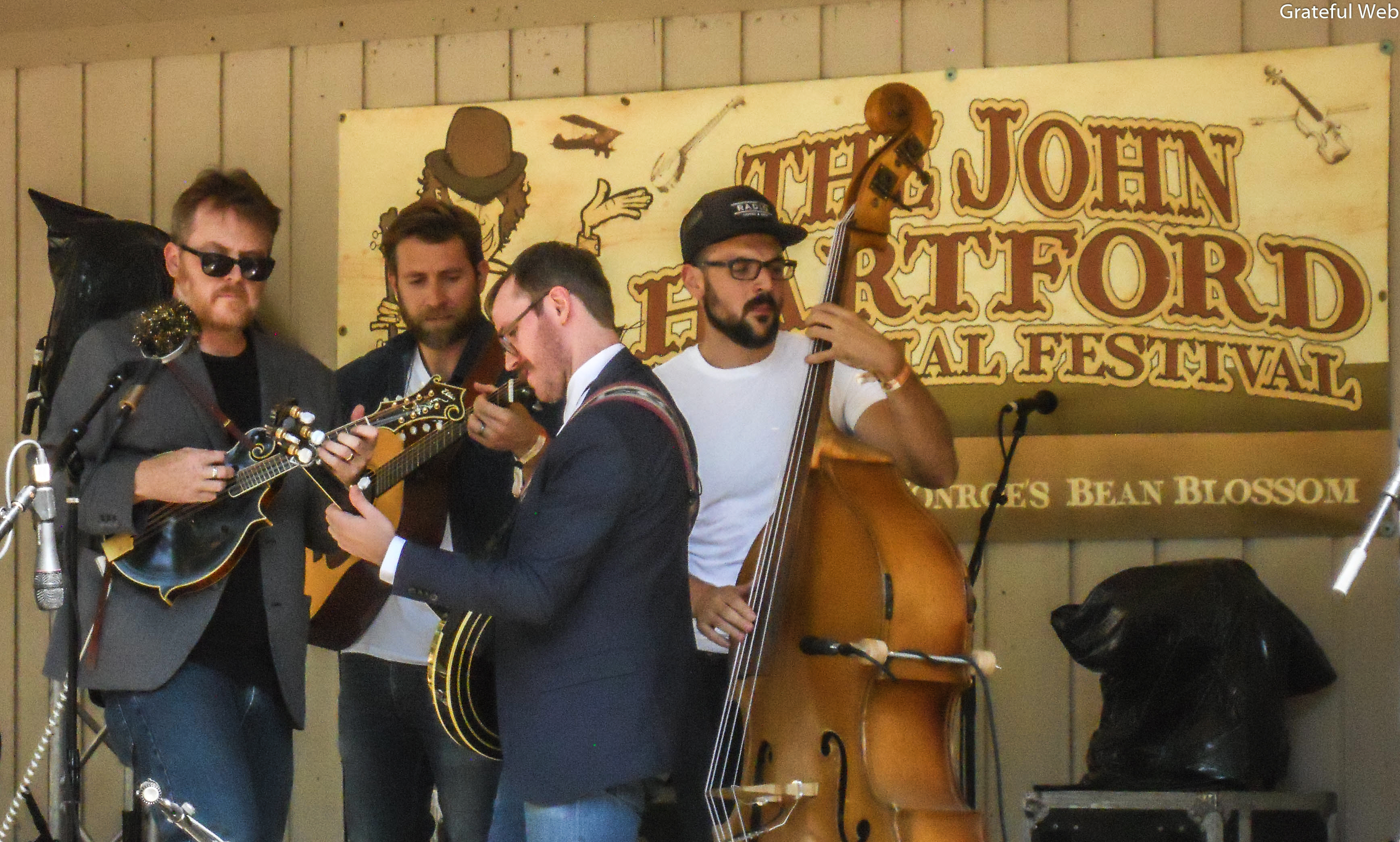 One of my favorite sets was the energy and harmony of Wood and Wire. They're practiced musicians with a classic sound, but what stuck out to me is – you'll have to forgive how strange this sounds – the laid-back and smooth banjo playing — easily the most pleasing banjo sound of the weekend. Having Ragged Union and Wood and Wire in the same place meant we were treated to a one-off performance of a reunited Two High String Band, a rare experience.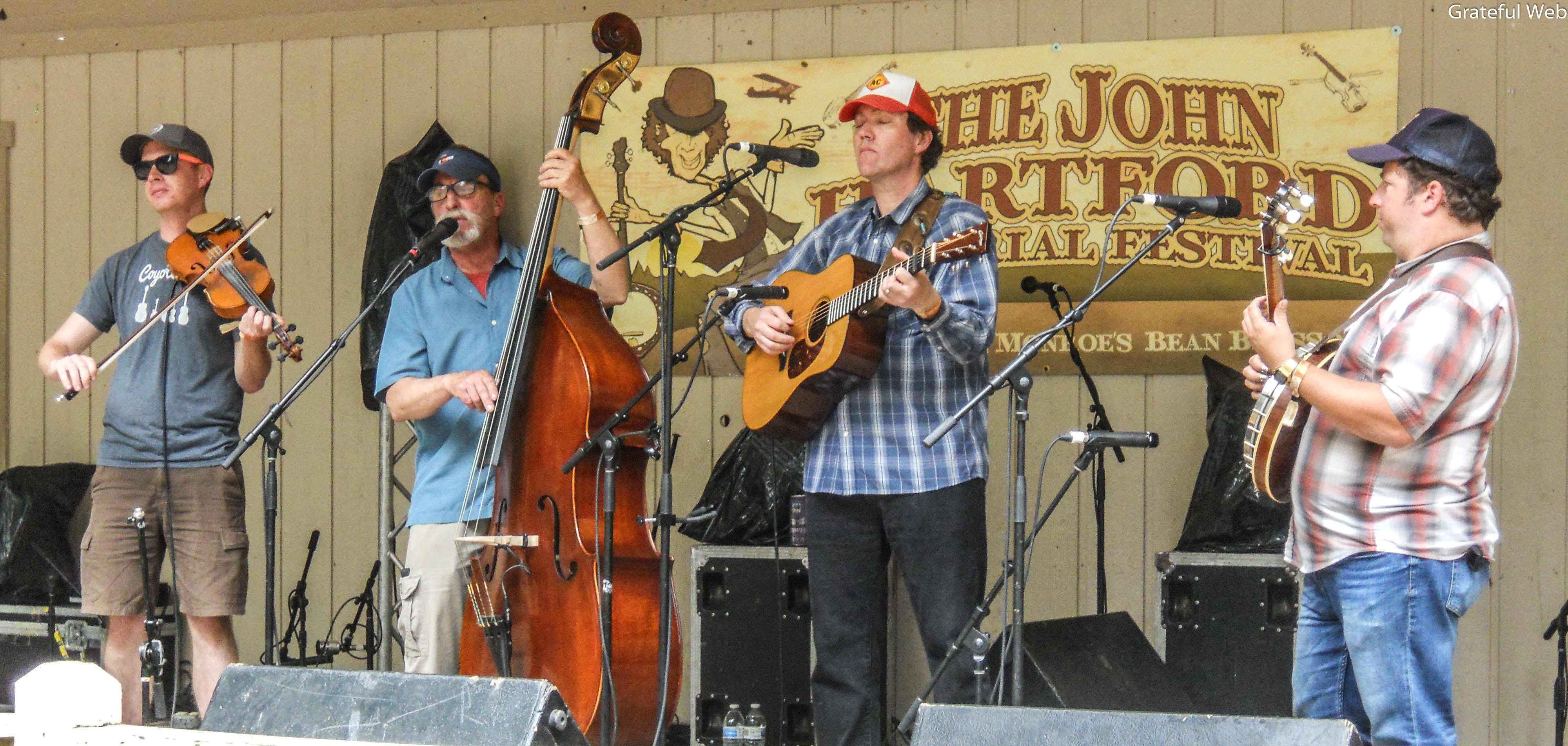 Bumper Jacksons brought music with a message and made us want to get up and dance – that my favorite combination. Music that can make our bodies move can make a difference. I shouldn't neglect to mention their welcome inclusion of wind instruments. Just as danceable was the youthful and exuberant performance of the Way Down Wanderers. Their sound is hard to classify, but so easy to enjoy. A prime example of the breadth of the festival, the peculiar transatlantic string-band sound of the Irish band JigJam kept things fresh and exciting.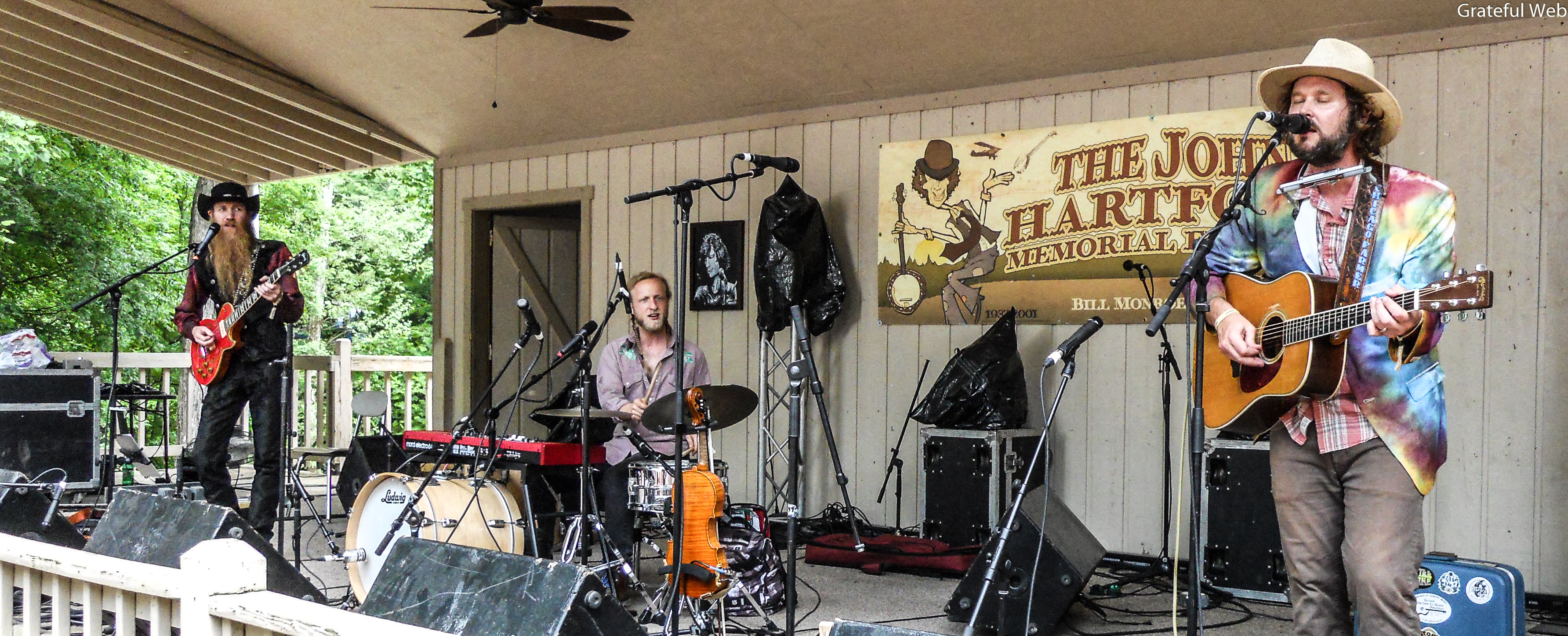 Always a crowd favorite, Chicago Farmer performed his usual solo set on Thursday, but debuted his band the Fieldnotes on Friday, including the incredible skills of Jaik Willis.  Farmer and band sang and told stories to the size of crowd rarely seen until the big Saturday night performances. Sam Bush was originally slated to be that final Saturday night performance, but due to illness was unable to be there, so Great American Taxi, a Hartford Festival tradition, closed out the weekend with a rocking and energetic show. The Hillbenders were available to fill out the Saturday evening schedule, but did more than fill time – they gave one of the more fun and exciting performances of the festival, putting Hartford poetry to music, covering the Who and MGMT, and jamming with guests like Tim O'Brien and others.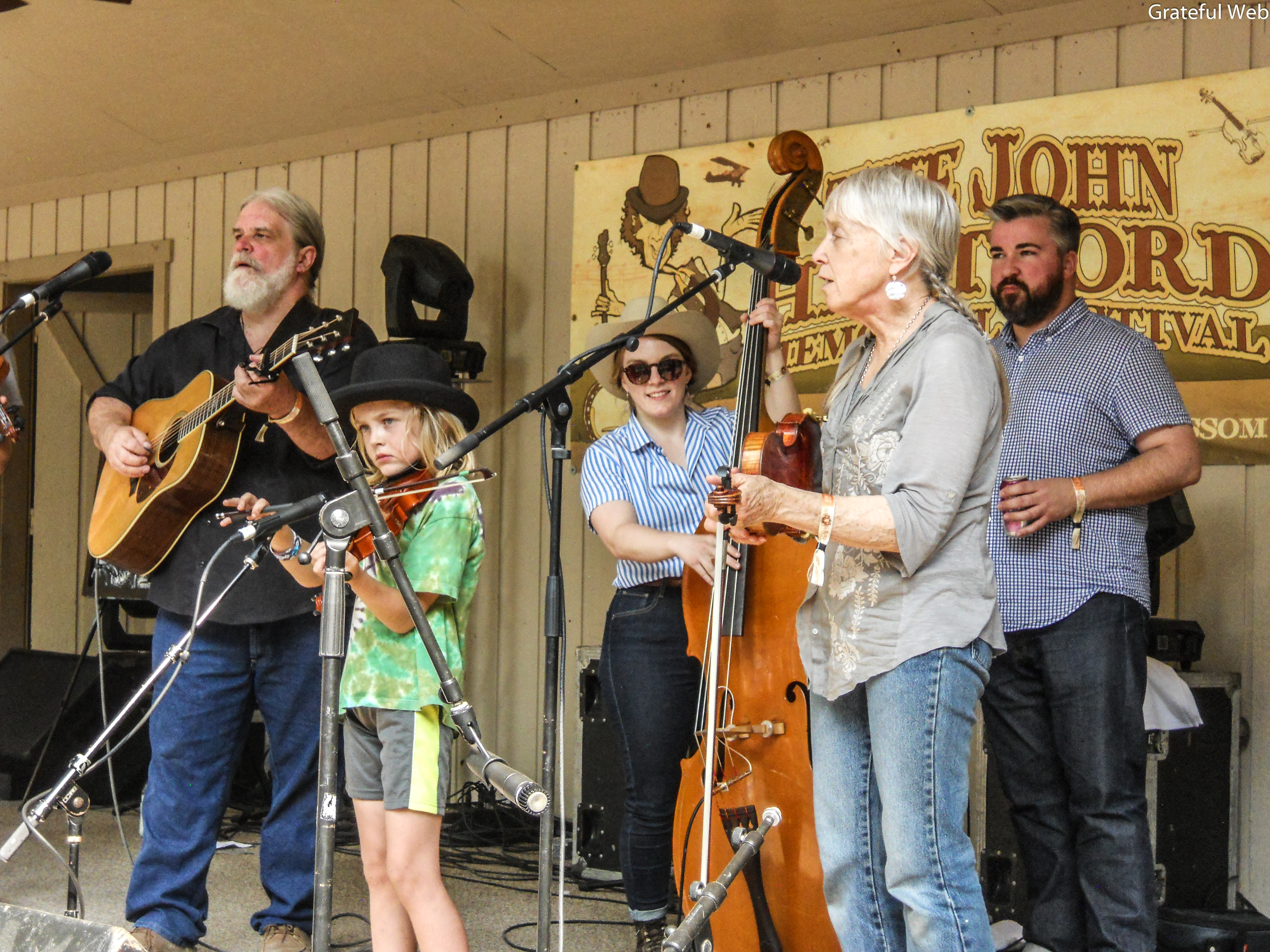 Perhaps the most crowd-pleasing set was Vince Herman and, well, just about everyone else ended up on stage at some point during his set. He shared the stage with Laurie Lewis and Chicago Farmer, showcased younger talent from multiple bands, and convinced Dan Andree and Chris Dollar to duet Little Cabin on the Hill Waugh Waugh, a silly Hartford tribute. Most impressive was Dan Andree's passionate and moving rendition of Austin Minor Sympathy, burning through bow hairs and nearly setting the stage on fire. It was an incredible moment to witness.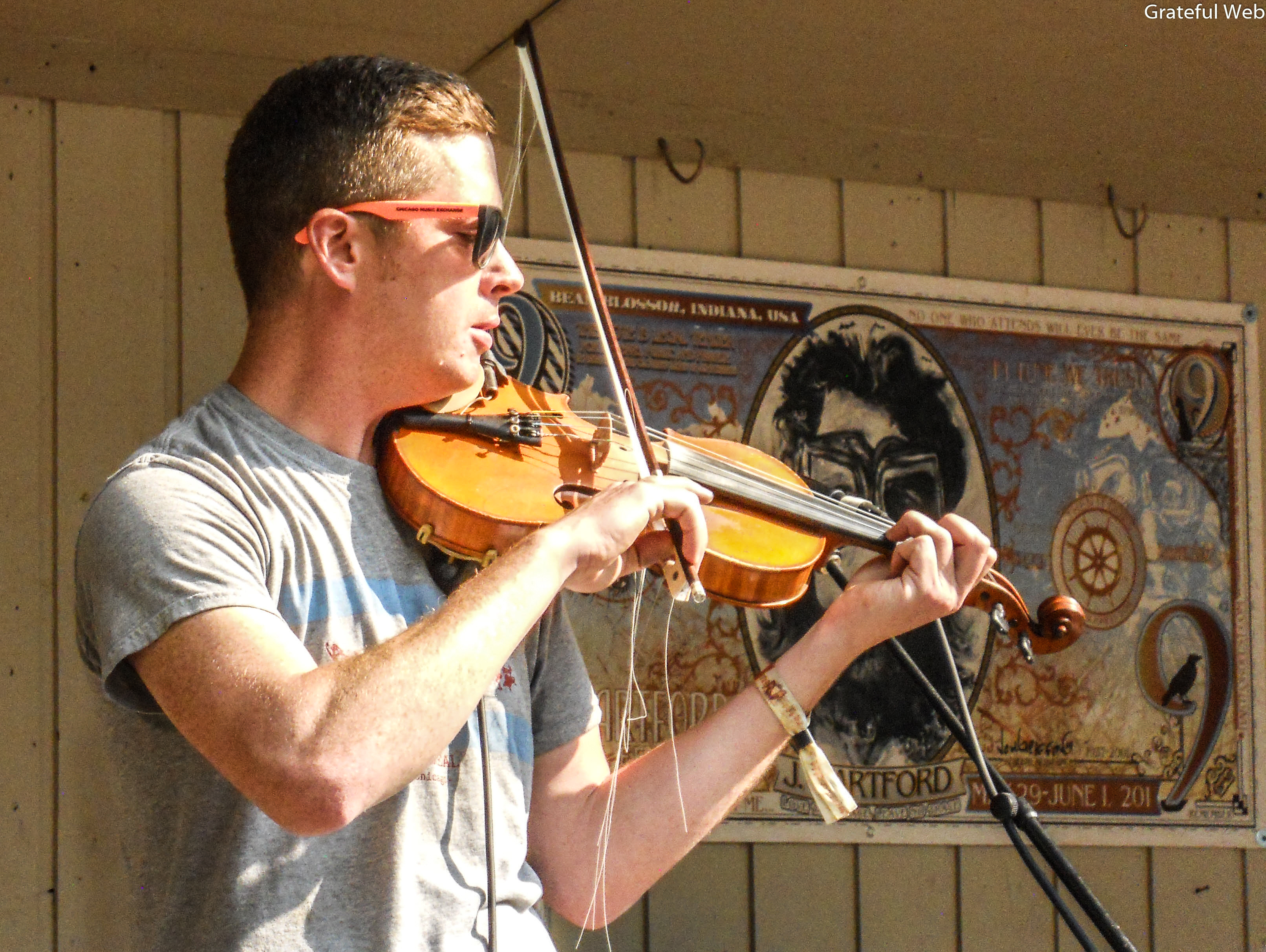 Of course, the big events at the main stage are exciting, but part of the charm of the John Hartford Memorial Festival is the intimacy of the second and third stages. In particular, the third stage held a series of workshops and storytelling sessions, including two opportunities to hear from Betty Hartford. This alternate setting offers a degree of proximity between performers and audience that makes for special and unusual experiences. That proximity extends long into the night as jam circles form and reform, scattered throughout the campground. Participation is encouraged – if you aren't sure how to get started, well, they offer classes on that.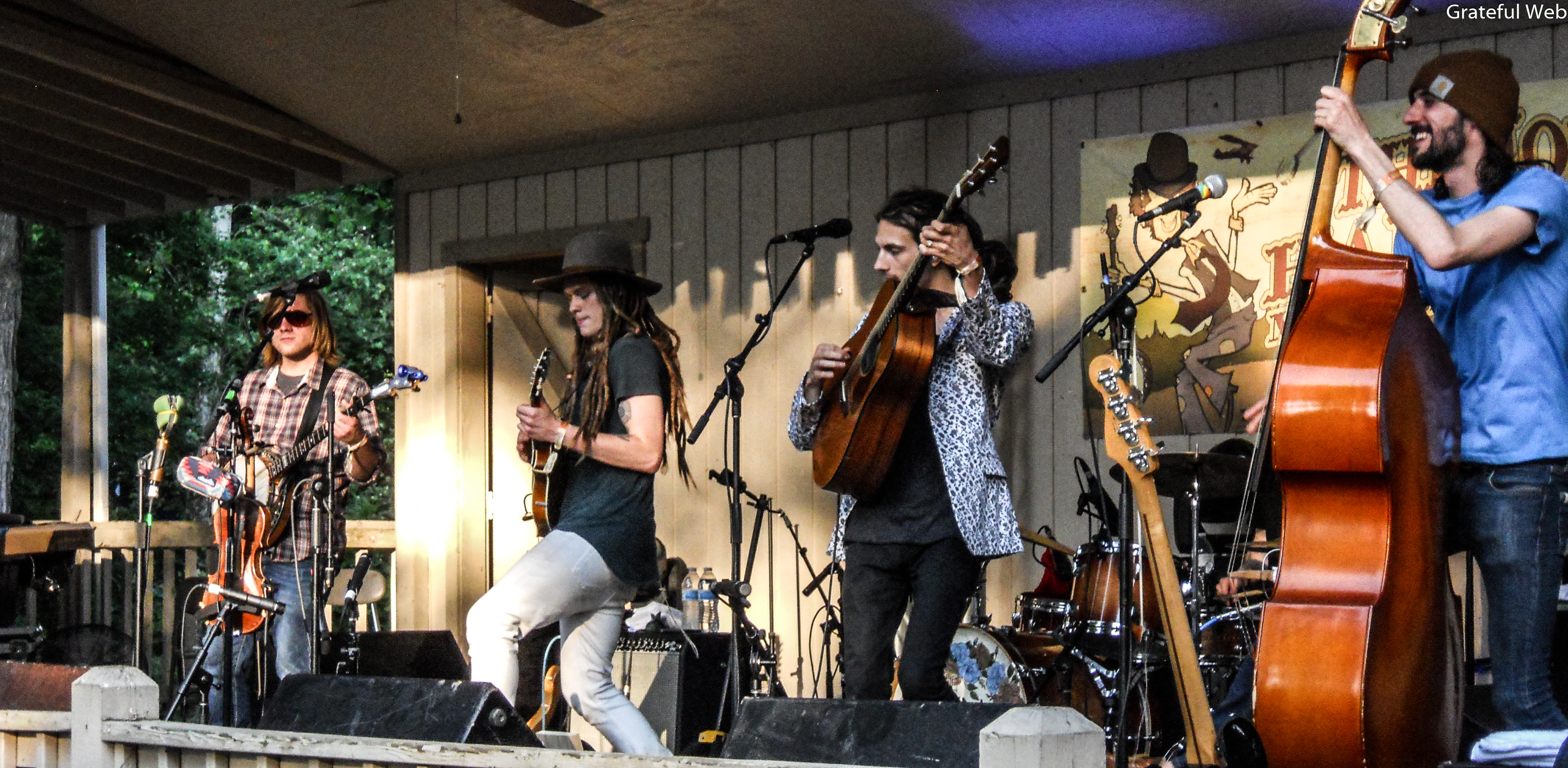 And I think that is the particular genius of this festival. They talk a lot about family, and that's easy to dismiss because it's easy to say and hard to live up to. But I really think they mean it. They want you to come, and they want you to belong. Bring your instrument, join in, be a part of this beautiful thing that is tragically rare. There's a good chance someone will welcome you with a hug. It's weird. And it's good. So yes, I continue to have my concerns about changes. But I think the leadership around this festival can be trusted. They've earned it.
Videos courtesy of Timm Hertel: