The 14th Annual Joshua Tree Fall Music Festival took place on October 10 – October 13, 2019, at the Joshua Tree Lake RV and Campground.  Founder and curator Barnett English put together an eclectic and energizing lineup that offered music from all corners of the globe with influences styles from the last 70 years represented.  Though the weather was not ideal, with high winds Thursday and evenings dropping down into the '40s, the festivarians were not deterred and the Burning Man-esque campground was filled with the usual elaborate campsites and mini structures built to sustain the elements.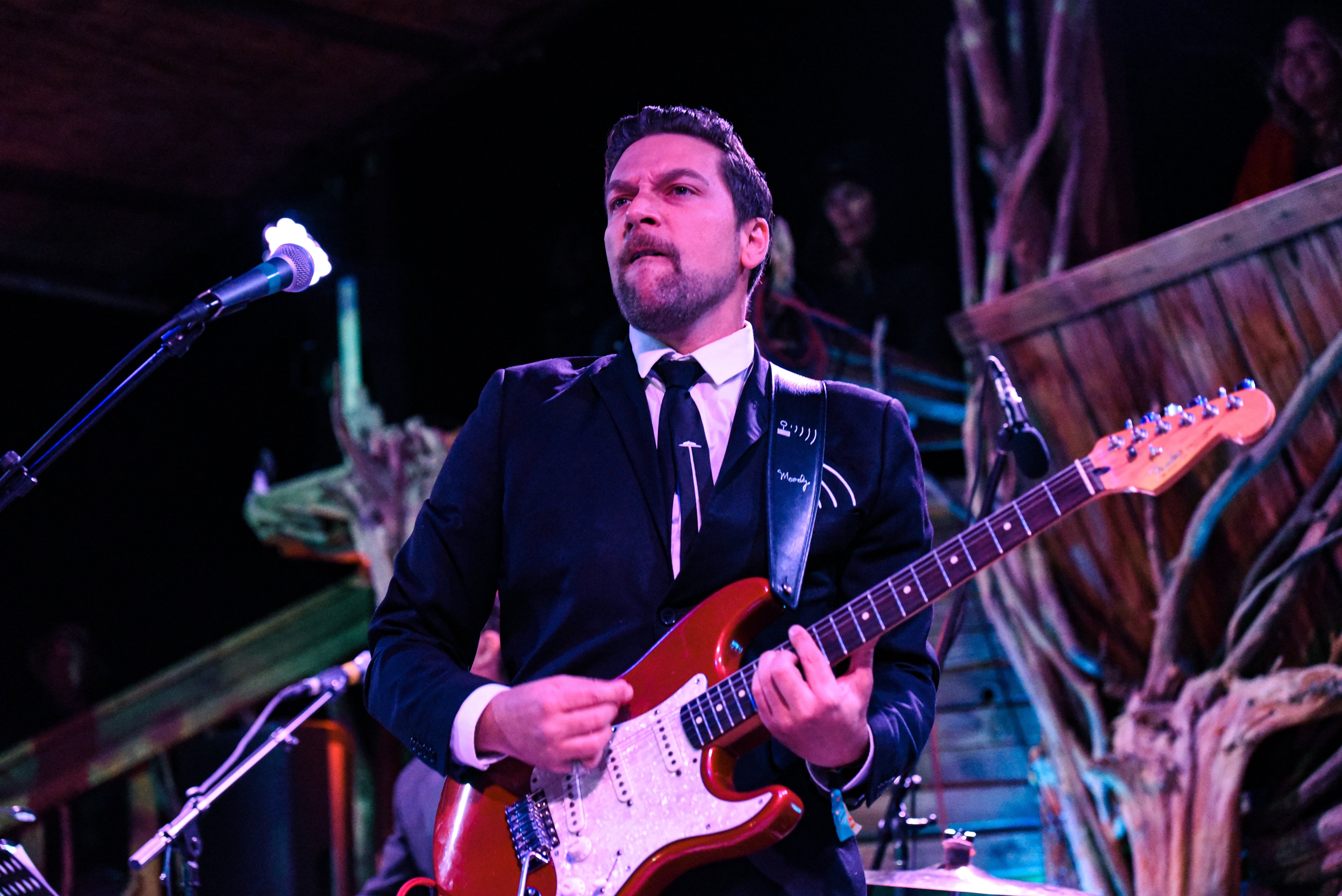 Thursday's music took place on the Boogaloo Stage as a way to get the festival going, with live acts performing on stage and DJ Long/Division spinning from up on the balcony overlooking the stage.  First up was Thursday Afternoon, a group of young musicians (ages 8-16) that have been getting together every Thursday to jam and explore their experiences musically stepped on the Joshua Tree Music Festival stage for the very first time.  Next up was The Flusters, a surf rock meets 80's synth-pop outfit from nearby Palm Desert, CA.  Dressed in black suits and two-toned shoes, The Flusters introduced their unique sound to the Joshua Tree Music Festival scene and was very well received by the crowd, with music that could simultaneously transport the listener to 50's sock hop and an 80's roller rink.  Check out our interview with the Flusters here.  Thursday's lineup was rounded out by repeat performer Earth Arrow, a socially conscious afro-hip-hop band out of LA, and Long/Division's closing set.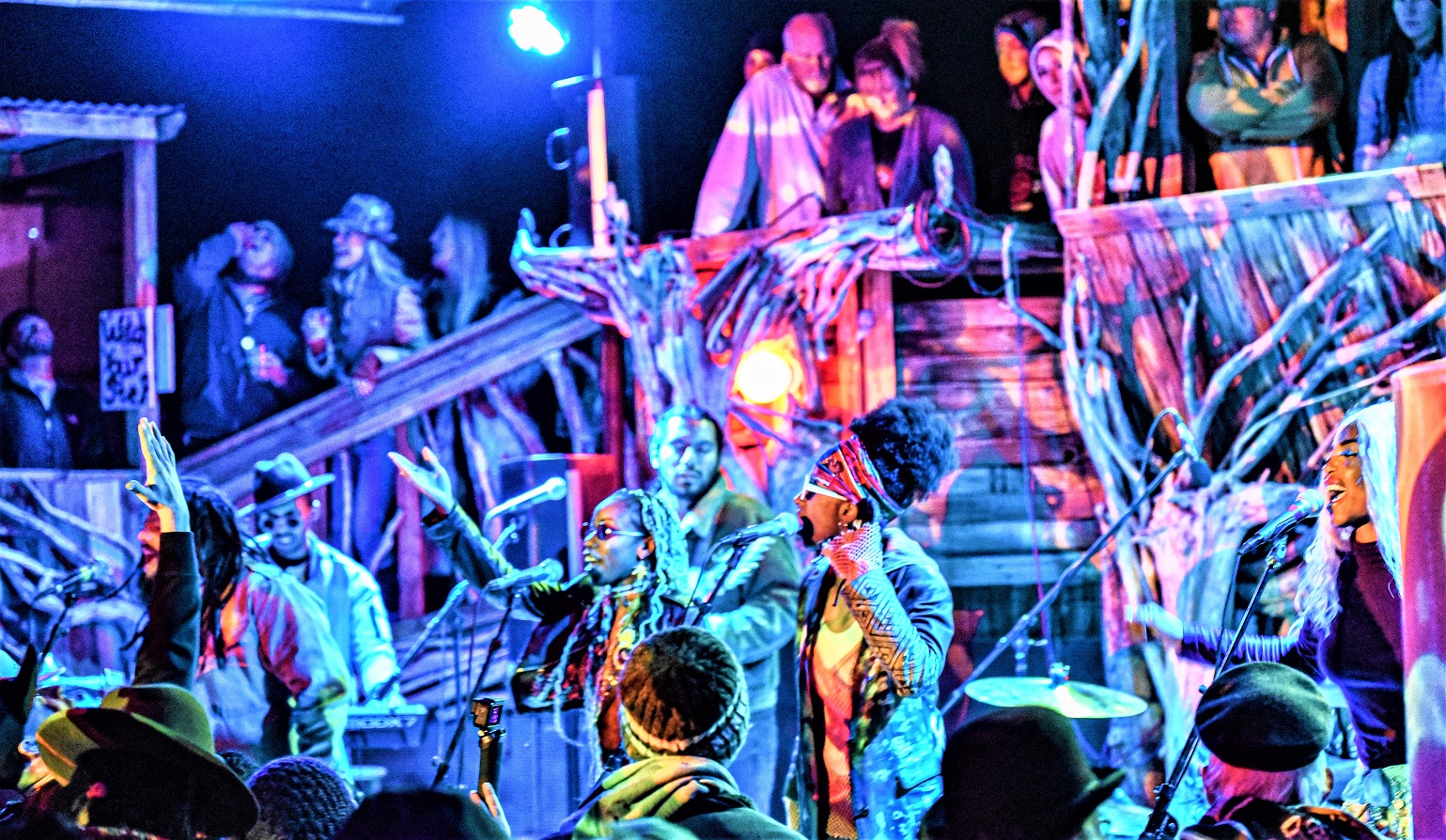 Friday kicked off in a traditional manner with an assortment of folk and vibrations, including local musicians Amanda Davis and Myshkin Warbler, as well as Markus Meurer Didj Journey that involved a rotating cast of musicians supporting a variety of Didgeridooists.  Next on the stage was the Gold Souls, a funk/soul band out of Sacramento led by uber-talented vocalist Juniper Waller complete with a vintage sound and a fresh approach to songwriting and composition.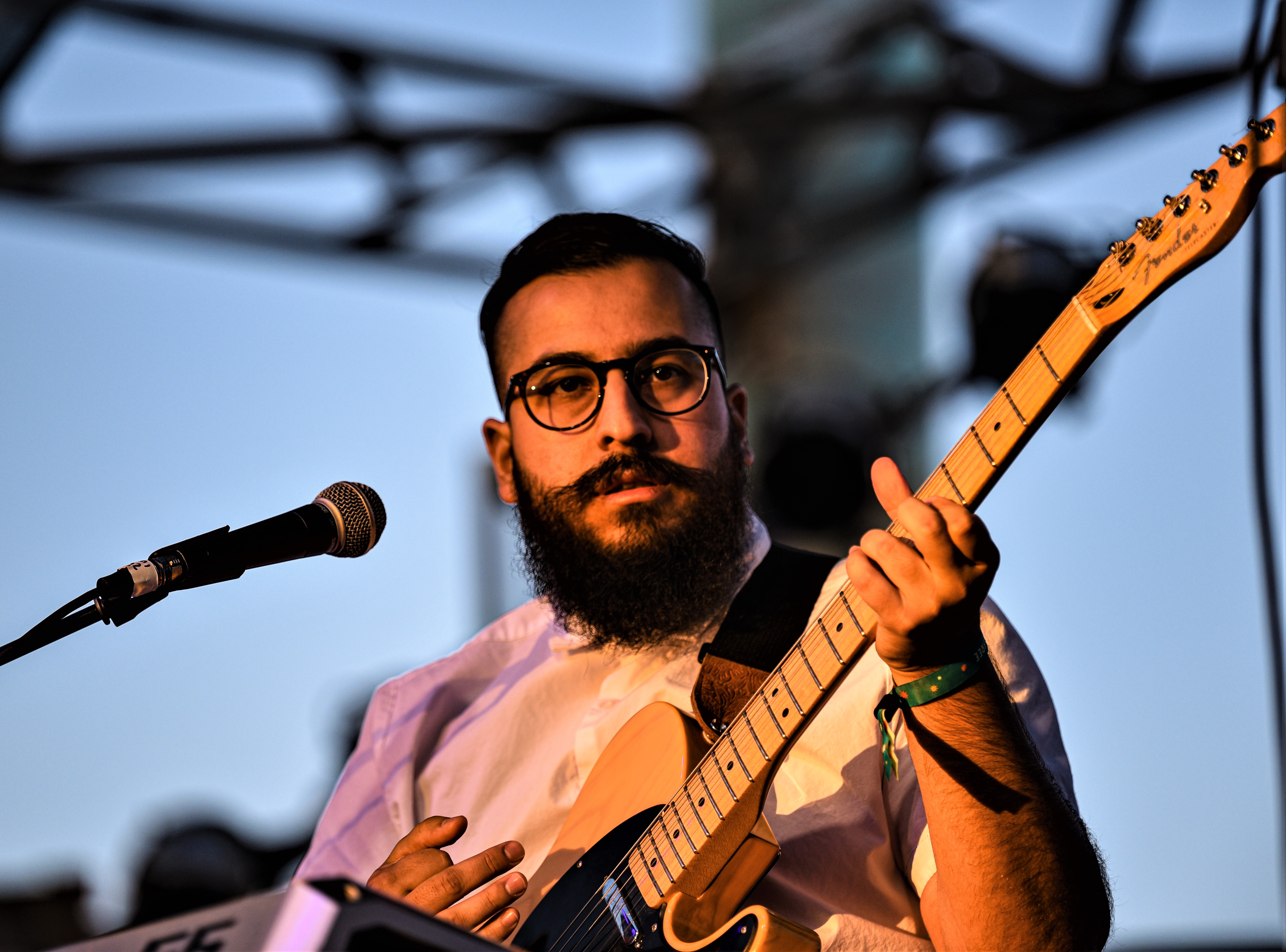 World music was the theme for the next few performances, with Psychedelic Cumbia purveyors Ocho Ojos from Indio, CA and hunnu rock band The Hu, bringing their hard rock and Mongolian throat singing with traditional Mongolian instruments on their first-ever North America tour with sold-out dates across the country.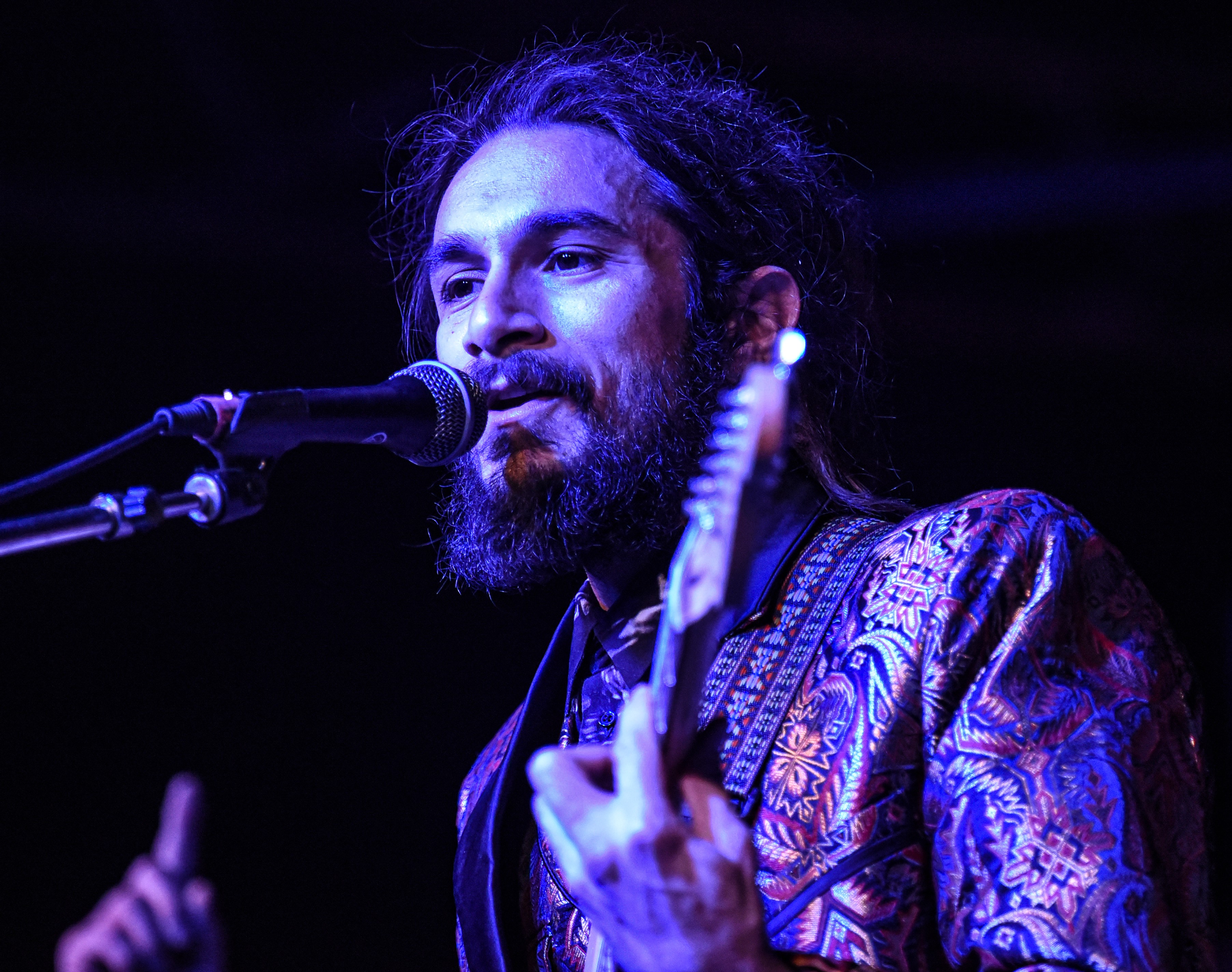 Joshua Tree Music Festival stalwarts and fan favorites Desert Rhythm Project took the stage with multi-talented Micheal Reyes on drum kit in addition to his usual lead guitar and vocals roles, while Bryanna Evaro dropped her usual bombs on the bass.  Friday headliners from Oakland, The California Honeydrops, closed out the music in on the main stages with their timeless blend of R&B, Delta Blues, and Southern Soul.  The late-night performers included electro-funk all-stars Russ Liquid Test on the Boogaloo Stage and prog/psychedelic rockers from Austin, TX Megafauna held court on the Java GoGo Café Stage.
Following another chilly evening, the sun came out and with it came the first set on the main stages performed by Gabriella Evaro performing a solo set to get things started.  Steve Polz, a long-time JTMF performer, entertained the early afternoon crowd with his acoustic originals and covers, including a heartfelt "Box of Rain" as tribute to Robert Hunter, accompanied by compelling storytelling.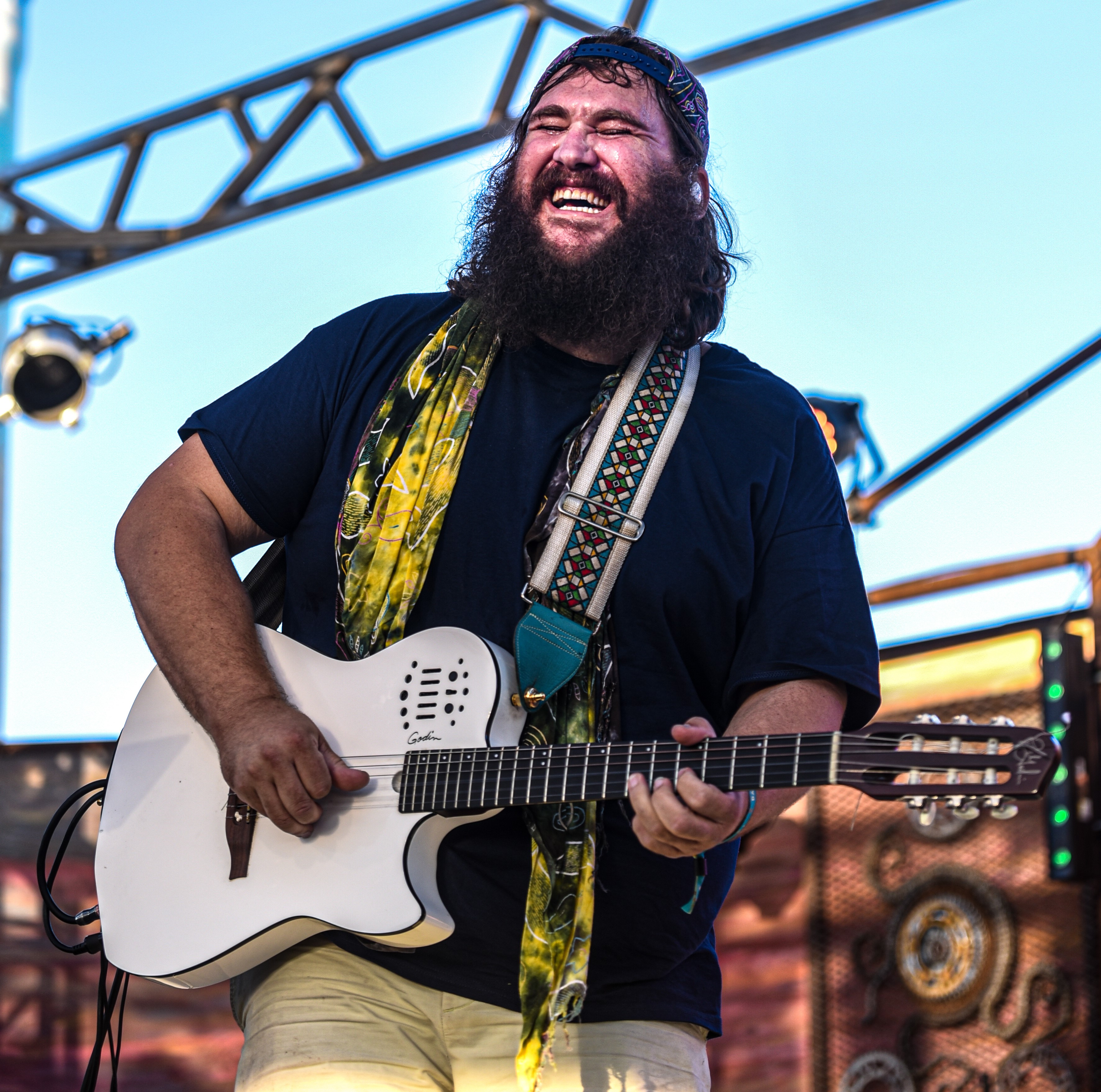 Delta-soul performers The Cole Williams Band, and one-man wrecking crew Zach Deputy followed and set the stage for the post sundown sets in the music bowl.  JTMF veterans from Portland, OR Yak Attack next took the stage, demonstrating how far their brand of organic electronica has come since their debut in 2015.  Festival headliners North Mississippi Allstars showed once again why they are one of the best touring bands on the jam-band circuit.  A set that included cuts from their most recent album, Up and Rolling, as well as songs from throughout their catalogue, NMA offered up fan favorites including "Shake(Yo Mama)", "What You Gonna Do?", and a deep Delta-Blues take on "Goin' Down the Road Feeling Bad".  Late-night-goers were treated to The Cactus Wine Experience, a country-western burlesque show, on the Café Stage and Electro-soul DJ Marques Wyatt on the Boogaloo Stage.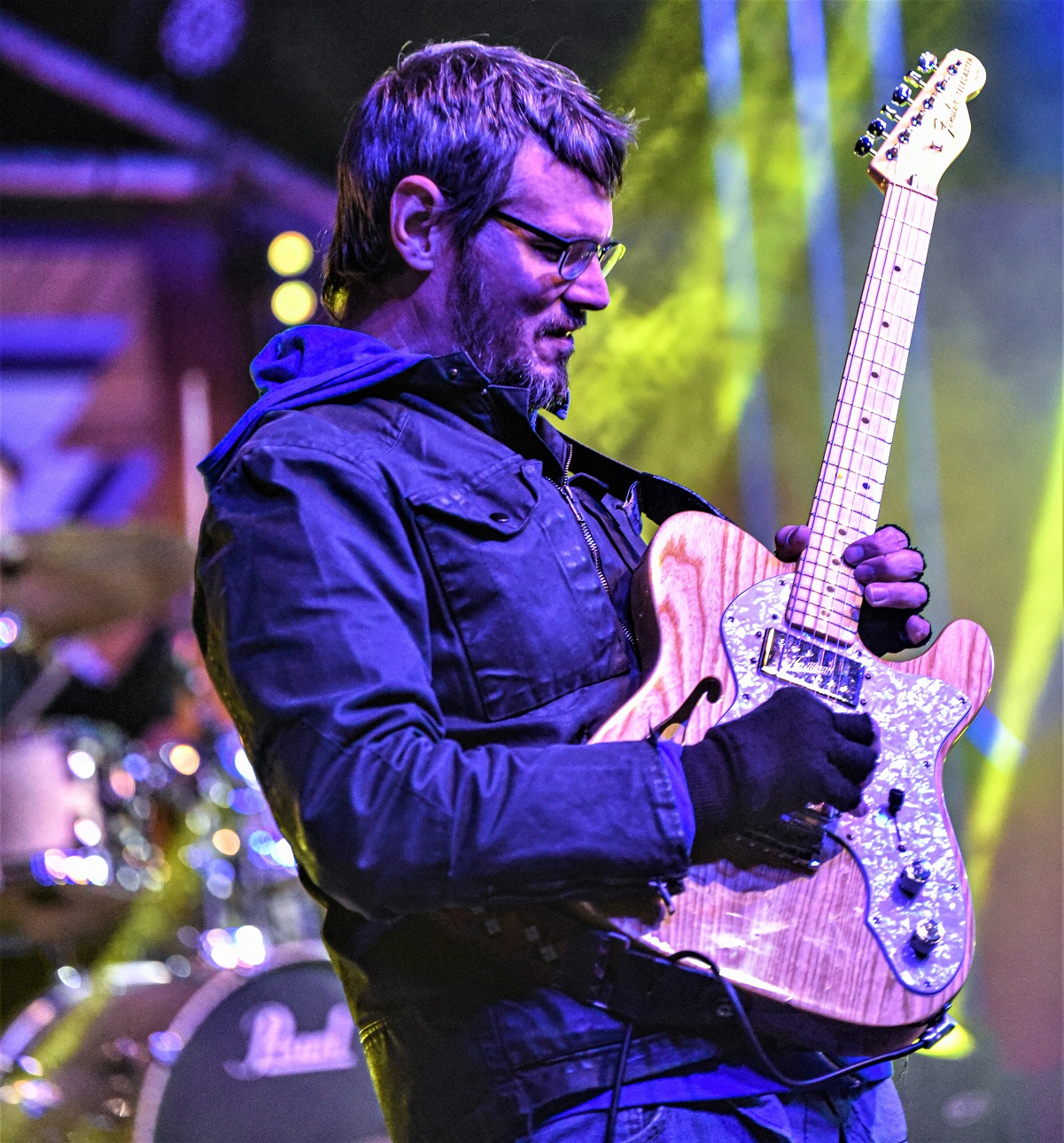 Sunday's performers included finger-picking social-activist Diana Gameros, world-groove rockers The Amritakripa Band, funk-soul fusion jammers from New Orleans Water Seed, Mali/Berkley, CA based Orchestra Gold with their brand of analog/African Dance meets psychedelic soul lead by singer/dancer Malian Mariam Diakaté, afro-beat fusion artists Elektric Voodoo, and electric-groove producer Adam Freeland closed up the action.  The initial lineup for the spring festival (5/14/20 – 5/17/20) is already available here (https://joshuatreemusicfestival.com/whos-playing-may-2020/), which includes Moon Hooch, Afrolicious, and Jesika Von Rabbit to name a few, so get your tickets early and join in the high-desert fun!