Until Ric Ocasek died, my knowledge of Cheap Trick's music revolved primarily around their "Live At Budokan" album and the stuff I heard on the radio and saw on MTV. Pretty good stuff. Ric Ocasek was the driving force behind the band, The Cars, so actually had nothing to do with Cheap Trick, but we'll get to that.
The Budokan record was released when I was nine. Around that time I was hanging out with my neighbor, David. David was a teenager but I don't know exactly how old he was. His family moved in and then moved out pretty soon after they arrived so our relationship was short-lived. But I know he was old enough to have a girlfriend and know what to do with her because sometimes he would ask me to leave when Debbie came over. 
When he didn't make me leave we would all listen to this radio program called Dr. Demento. I'm pretty sure that the first time I heard the song "Ain't that a Shame," the Cheap Trick cover of the Fats Domino tune, was listening to Dr. Demento with David and Debbie.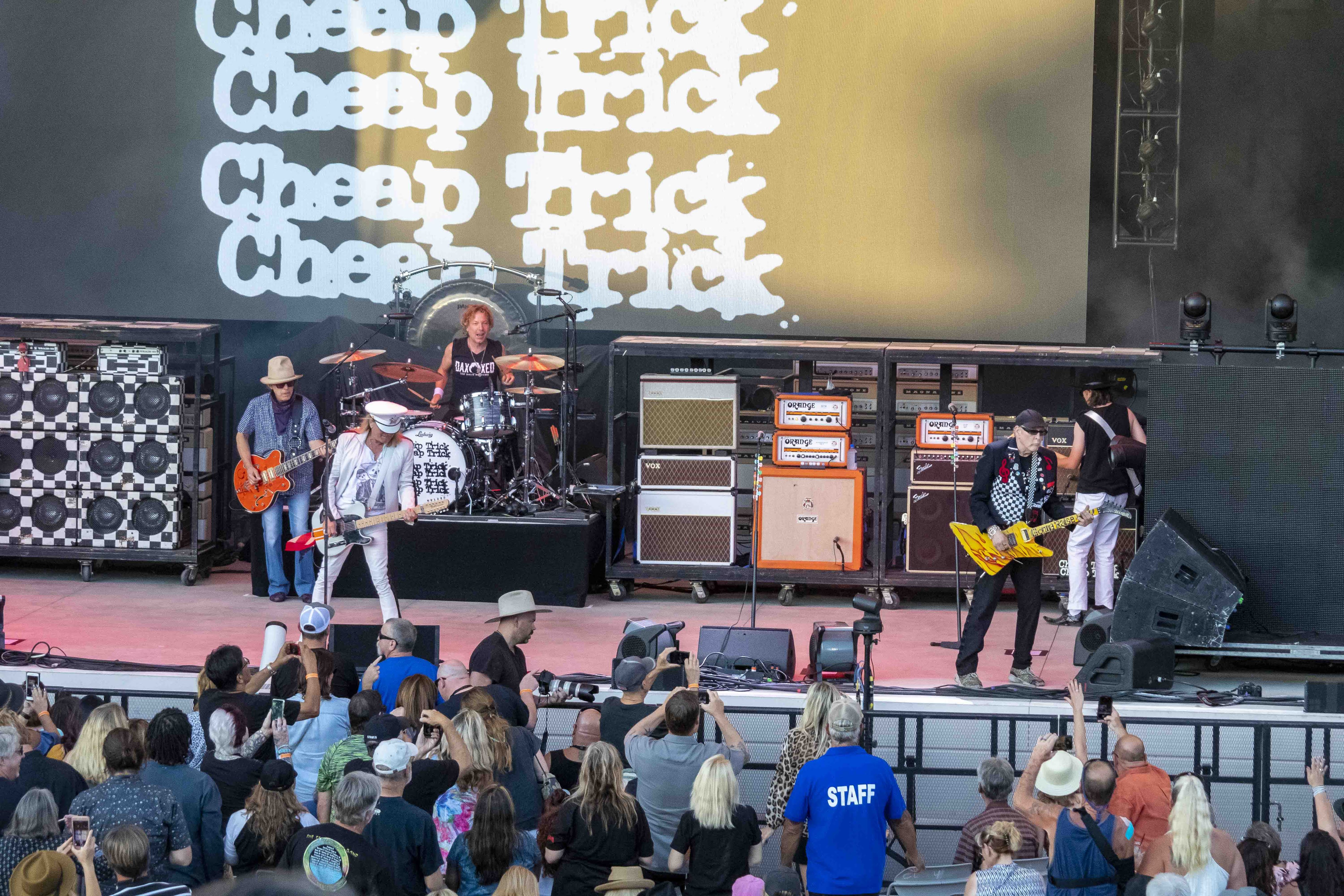 A few years later, in the summer between 7th and 8th grades, a few friends and I would gather each day at Ben and Roland's house while their folks were at work. Ben and Roland's brother had the Budokan record and while I'm not at liberty to reveal how we destroyed that house each day, I can say that record was always on the turntable while we did it. 
When Ric Ocasek died in September 2019 I read an article in the Washington Post that described how both The Cars and Cheap Trick - who both broke in the late 1970's - were just what the author needed in a time when the radio soundtrack was too predictable.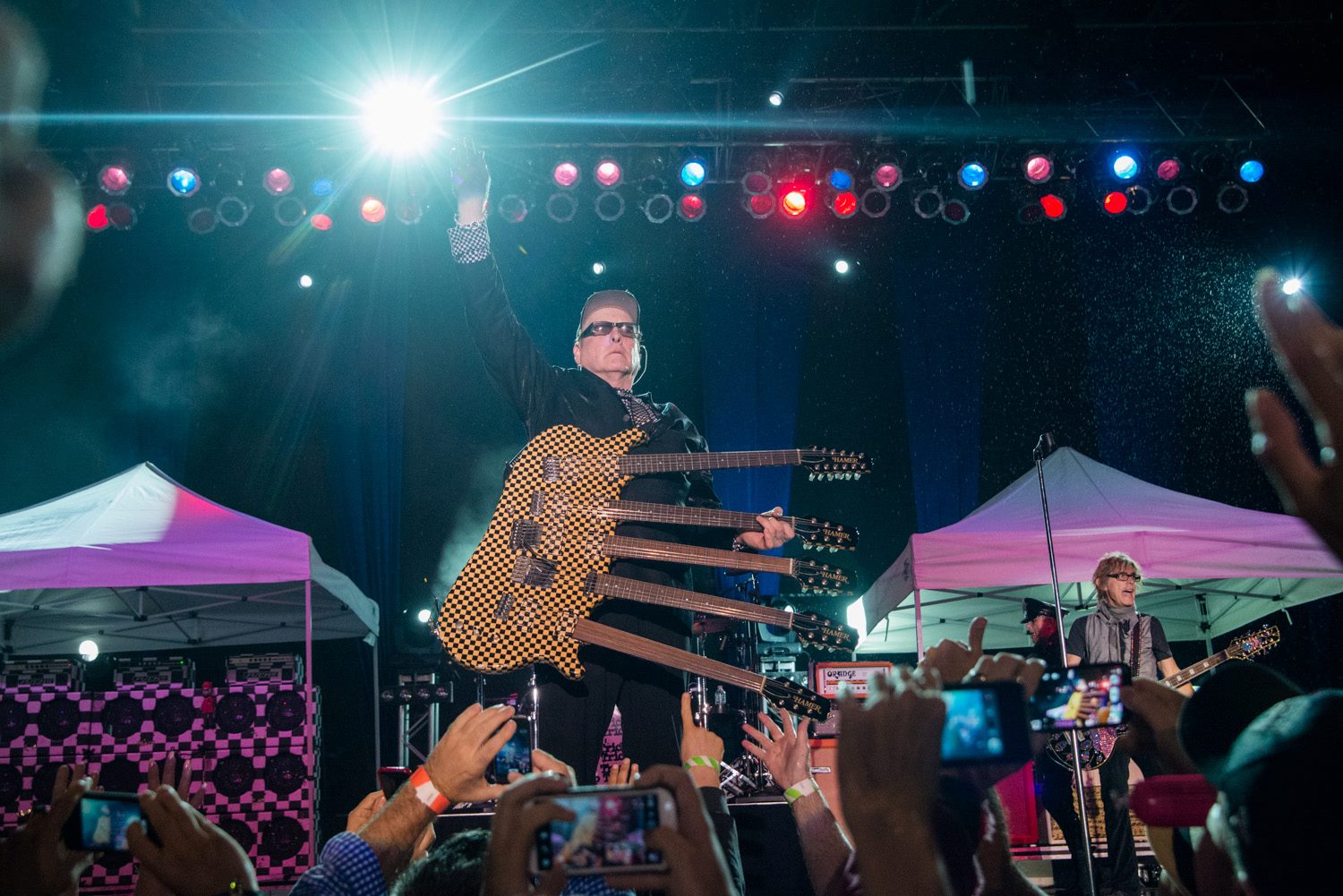 Of course, that sent me to my phone to download the catalogue of both bands. Cheap Trick had always intrigued me. Rick Nielson playing that double-neck guitar. Bun E. Carlos with the ever-present cigarette dangling from his mouth. Pretty boys Robin Zander and Tom Petersson. Fast Times at Ridgemont High and the Dream Police, da-nana-nana-na-ne. I already knew their hits; the stuff from MTV and the radio (and the great live record). But I didn't know anything from their records.
In this time of corona-virus isolation, I've had a lot of time to do what I used to do; listen to a record over and over and over.  I've found some gems, I think, from the Cheap Trick catalogue that I thought I would share with those who have previously only heard the "popular" stuff.. 
First, here are the ones you've probably heard. If you don't know them and you like rock and roll, listen to them. 
Ain't That a Shame (released in 1979) - My favorite Cheap Trick song.
Surrender (1978) - Gene Simmons (from Kiss) signed the band to their first recording contract. Kiss gets a shout out in this tune.
I Want You to Want Me (1979) - Listen to it on the studio record "In Color" and then listen to it from the Budokan record.
Dream Police (1979) - Loved it ever since it was referenced in Fast Times.
If You Want My Love (1982) - Doesn't get as much recognition as a great song as it should.
The Flame (1988) This song sucks, IMO. But it was the only song the band recorded that went to number one on the Billboard charts so I put it on the list of Cheap Trick shit you've probably heard. Also, another strike against it; it was co-written by the band with someone hired by the record label. Whatever, feel free to skip it.
Tonight It's You (1985) - Meh. But it did pretty well on the charts so it reached a lot of people. And the bridge is pretty cool.
And here are some of the Deep Tracks I've discovered:
Downed (1977) - IMO, one of their best songs I had never heard. I love the guitar played behind the verses.
She's Tight (1982) - I remember this one from MTV but put it in the deep tracks category because it charted pretty poorly when released as a single so maybe nobody heard it. When my 17-year old daughter listened to it, she said, "This song has got to go on the list." She was right. It's a good one.
Come On, Come On (1977) -  If you know the Budokan record you know this one. It's from their second record "In Color" (maybe their best studio record.) Also one of my favorites of theirs, especially the live version.
Oo La La La (1982) - Part of a very strong four song set in the middle of the "One on One" record. And it has this great lyric, "there is one thing that I know and say each day, uu ya ya ya, oo la la la."
I Know What I Want (1979) - So what if what he wants is pussy? It's a rock and roll song.
Baby Likes to Rock (1980) - Guitar riff reminds me of something by Jimmy Page. If Robert Plant had sung this one it would be a classic. 
Hot Love (1977) - From their debut album. Checking in at under 3 minutes and with a killer riff, it's appropo of the nascent punk movement that Cheap Trick was part of. It's also strong evidence that Rick Nielsen was a better guitarist than lyricist.