Since the The Kinks last played together in 1996, their music has been used in movie soundtracks (i.e., Rushmore, The Darjeeling Limited) and commercials, and has been cited as influential by rising pop bands like Oasis (who have since imploded.)  This exposure has turned a whole new generation of fans on to The Kinks' extensive catalogue of pop hits and guitar driven mash-ups.  That deep catalogue, which is as musically and socially relevant now as when it was first written and performed decades ago, is why any Ray Davies show should be an essential ticket. 
Davies, the Kinks' founding member and the primary singer and songwriter, who is now 67, played the new Washington D.C. metro area venue Fillmore Silver Spring on Tuesday, November 15.  The Fillmore show differed from Davies most recent D.C. area performances – December 2008 at the 9:30 Club and March 2010 at the Birchmere.  At those earlier shows, Davies led the crowd through sing-a-longs of some of the Kinks' more lyrically clever and radio-friendly hits for the majority of the show, while Bill Shanley strummed along on an amped up acoustic guitar.   The acoustic portion of the Fillmore show put on by Davies and Shanley lasted only six songs – including an outstanding Waterloo Sunset - before Davies summoned his opening band onstage– the L.A. based the 88 – to power through some foot-stomping Kinks rockers including; 20th Century Man, 'Till the End of the Day, David Watts (during which Davies walked off stage to change into tennis shoes) and All Day and All of the Night. 
Davies was chatty and funny throughout the show, even fining himself $10 each time he mentioned The Kinks, with whom he is somewhat estranged – in particular from his brother Dave.  During the course of the show, Davies explained his inspiration for several songs.  He noted that "Nothin' in the World Can Stop Me Worryin' 'Bout that Girl" off the Kinks' second album, Kinda Kinks, was written for his first girlfriend – but he couldn't remember her name anymore.  "Long Way From Home", from the 1970 album Lola versus Powerman and the Moneygoround, Part One, was written about his brother Dave – a purveyor of "fancy clothes".  Davies also name dropped a few of the collaborators on his recent duets album "See My Friends" – including Big Star's Alex Chilton, who passed away shortly after recording Till the End of the Day, and Lucinda Williams, who performs on Long Way from Home.  Though, it's hard to imagine that anyone on that album will mean more to rock and roll than Davies has when all is said and done.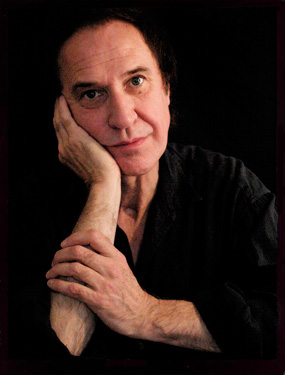 A few words about the venue; The Fillmore is a good addition to the D.C. concert circuit.  Easily accessible by public transportation, it opened earlier this year.  The space is large and clean, and boasts a good size stage and sound.  Management should consider a couple of improvements, however.  First, get rid of the silly rule that allows a person to buy only one drink per trip to the bar.  This rule prohibits one person in a party from bringing back drinks for his or her friends – and requires either multiple trips by the same person, or multiple persons in a party to head to the bar for drinks and risk losing their good spot on the upstairs rail or on the floor.  Let the bartender make the calls as to whether someone is too drunk for service.  Second, the outdoor smoking area needs to be expanded so a person can sneak around the corner and engage in some extracurricular activities involving mother nature, if that person was so inclined.     
Set List
I Need You
I'm Not Like Everybody Else
Sunny Afternoon
Dedicated Follower Of Fashion
Waterloo Sunset
See My Friends
Victoria (first verse only)
[the 88 joined for the rest of the main concert]
20th Century Man (preceded by Davies reading an excerpt from his autobiography - X-Ray)
This Is Where I Belong
David Watts
Till The End Of The Day
Nothin' In The World Can Stop Me Worryin' 'Bout That Girl (written about his first girlfriend)
Too Much On My Mind
All Day And All Of The Night
Celluloid Heroes (took off his jacket during the intro)
Lola
Encores:
A Long Way From Home (written about his brother Dave Davies)
Misfits (Keith from the 88 joined in)
Full Moon (Keith again)
You Really Got Me (the whole 88 joined in)