A magician and endless beacon of improvisational talent, Marcus Rezek is far from your average guitarist. If he's not on tour with one of his numerous bands like Shred is Dead, he's probably sitting in at your local music festival or concocting his next move to unleash his exceptional multi-layered sounds into the musical universe. Right now, Marcus has spent the last few months putting the finishing touches on his sophomore album, Truth In Sound featuring members of the Trey Anastasio Band - an album that weaves seamlessly through carefully placed melodies and ending in a crescendo of pure, unfiltered dance-rock perfect to fuel late-night festival sets. We caught up with Marcus to discuss his ever-evolving sound, his dedication to his craft, and of course the soaring new EP.
GW: What's going on all, Elliot with the Grateful Web here and today I'm with the man, the machine, the one and only Mr. Marcus Rezak - Marcus how are you doing today man? I want to start the conversation by talking about the big news, the Truth In Sound EP, the follow-up to your debut record, Gateway to the Galaxy is out now and features members of the Trey Anastasio Band. Now I want to get into the recording process and specifically Tony Markellis a little bit later in the conversation, but this all started with you guys collaborating at Nectar's in VT and that ultimately led to this album. When you were playing at Nectar's, what was the chemistry like on stage, and what drove you to say, I want to make an album with these guys? 
MR: It all started with playing with Russ at Nectars in late 2019, and we were doing a Shred Is Dead gig together and had a great time. It led to me asking to share the demos of my other album Gateway to the Galaxy with Tony and Ray. Russ gave it to them to check out and they were into it, and we basically got together and were able to record at Tank Recording studios in Burlington.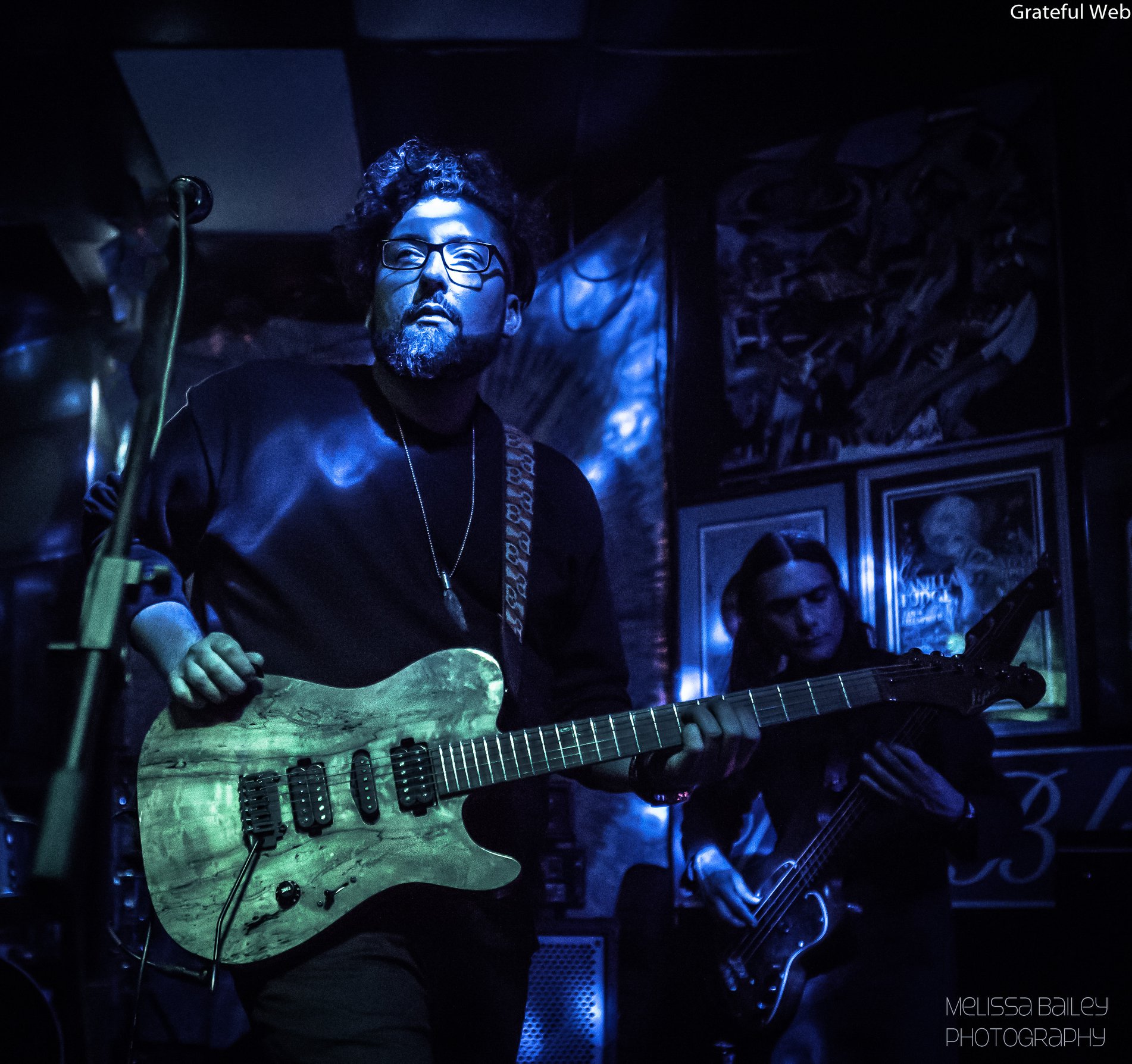 GW: So you get into Tank Recording Studios, you've got Tony, Russ and Ray there - what was the vibe in that studio like? Obviously, you're all passionate musicians, was it strictly business? Were you guys joking around? What did you guys do and what did you guys talk about during the recording session? 
MR: During the session, it's purely business, but beforehand we got together to talk about the songs and the approach to it all. Tony was extra caring about the charts I brought in and had suggestions on things that could be adjusted here or there, but he really took extra care which was fantastic. So when you get in the studio it's all business, but beforehand yeah, you're joking around a bit and we became friends I would say. We talked about life, about touring and traveling, and just all different things. Meanings behind songs, different stuff like that. We had some really great conversations. 
GW: So before this session, you all have never met before, but you're all purely insane musicians. How do you collaborate with guys you've never met before? Walk me through that process and how you guys meshed and collaborated on the album.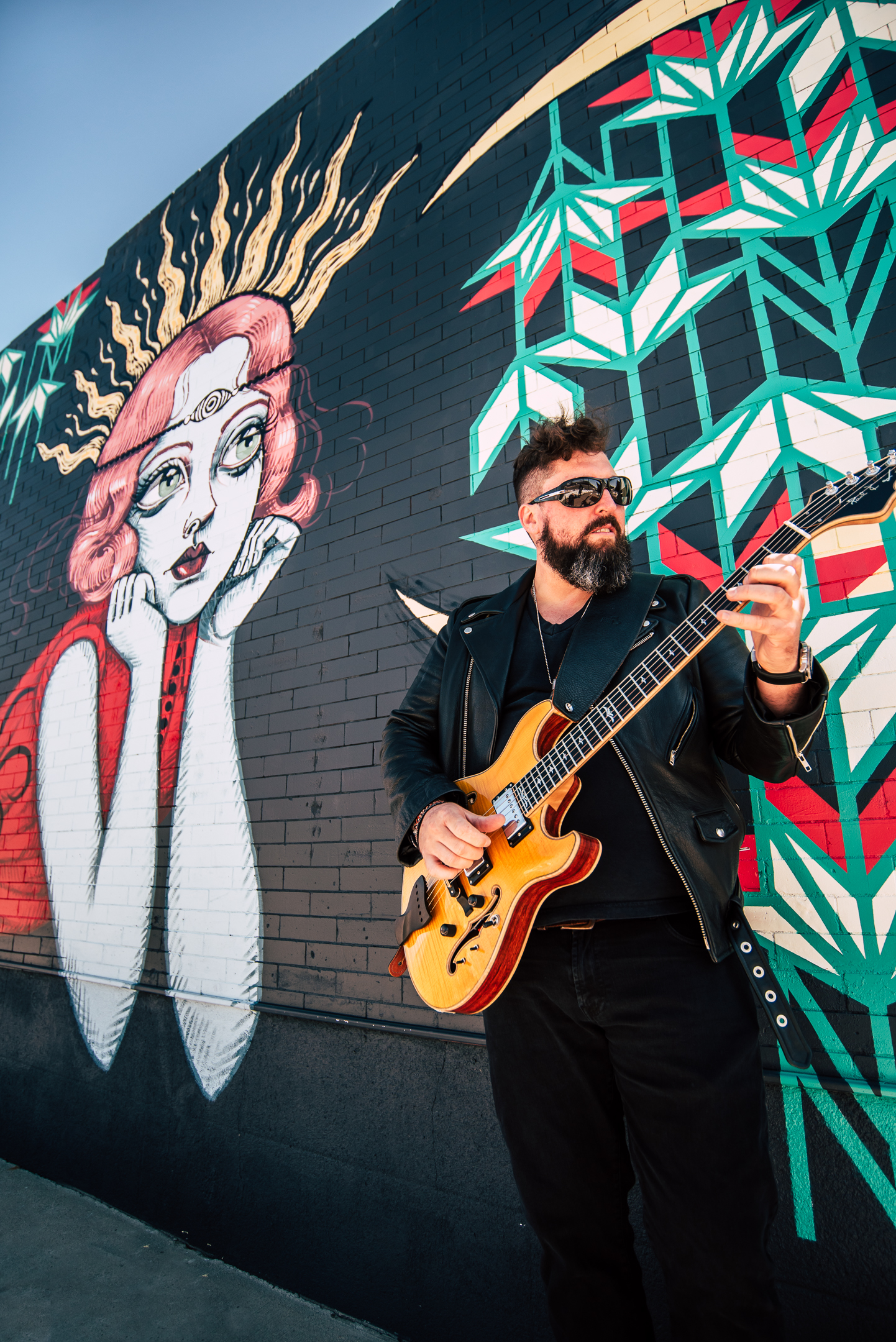 MR: I have been doing a lot of collaborating with a bunch of different amazing musicians and different styles my whole life, so you kind of know what needs to happen to make it run smoothly. So you come in with a level of preparedness, I come with a level of the songs fleshed out, the parts are written so the melodies are there, the harmonies are there and then when we give it to the musicians to make it their own and evoke who they are. They can enhance, elaborate and do their own thing.
GW: A lot of these songs, as I understand it, are true stories, the single "Light of the Moon" for instance, feels and gives off the emotion of love. You know people walking around under the moon, connecting, expressing emotion and bonding over the common love of music. It sounds like you were really making a connection with the people around you. To top the album off, there is "Glitter Pillow," which feels like the absolute jam party on the EP. 
MR: It's an extension of the Gateway to the Galaxy album where it's a release, it's a journey where you let go and move forward. It's got two huge improv sections with Tony, Russ, and I in the studio, so those are raw, real moments happening there. I've done a lot of instrumental music in my life previously, so it felt good to do a song like that completely instrumental on the record. Really all the songs are that way, capturing real live improv moments with Tony, Russ, and I and just capturing those feelings. It's very special to have on the recording, but really it's a cathartic release and it's just a chance for people to go nuts and dance it out, something a little different than what people expected, which I think is incredible.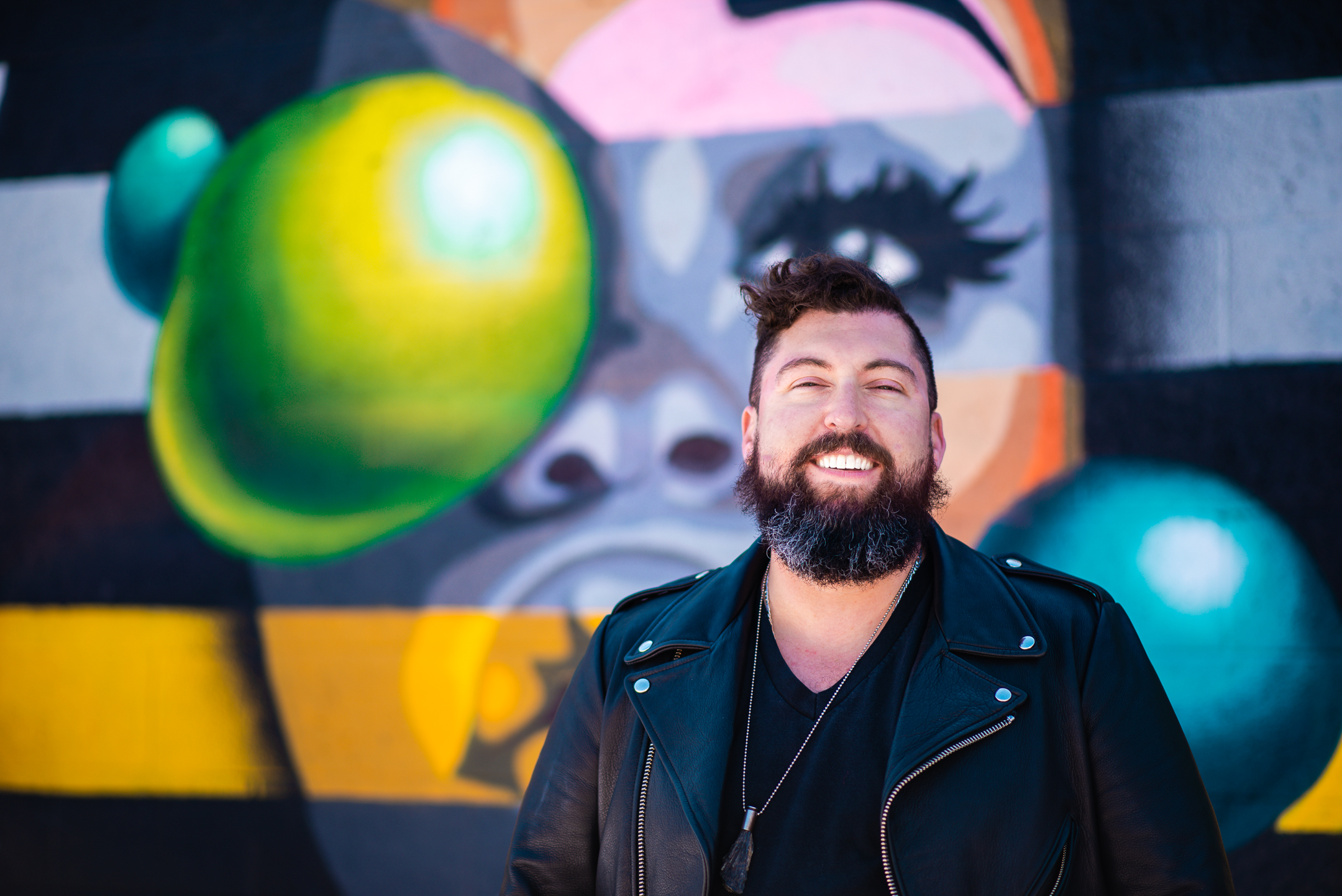 GW:  It's truly a fantastic blend of human emotion and also just incredible musicianship. "Glitter Pillow" is going to be the one that lights the festival on fire, as I listened to the EP, I thought to myself when they play this, that's going to be a hit. 
MR: Great to hear that! I like to touch on all different types of music semantically, reaching out into the world. 
GW: Now obviously you worked with the late great Tony Markellis, he was absolutely magical. I'll keep it plain and simple, what was it like working with Tony? 
MR: It was an absolutely humbling experience. Being around one of the greatest bass players to ever live. Being a musical friend with Tony means the world to me, and he gave so much to the music and making these songs on the record great. Working with him was inspiring, very moving, and I will never forget what it felt like to record with him. He put so much care and extra effort, he stayed later in the day and did some touch-ups that maybe some other musicians wouldn't have done. He did everything to help me and what I'm trying to convey as an artist. He's an amazing guy and I'm super humbled to have worked with him.
GW: It's a special recording and we all love him and the work he put in on the album. 
MR: It's all about carrying on the tradition. I feel like If I can pass on that tradition and that sound, then we did a good job. You know growing up with all his music and hearing TAB as a kid, watching them sell out Bonnaroo in 2002, you grow up watching these musicians. So having the honor of having him on the album, and it being his last recording, you know it's all about just carrying on that tradition and his sounds.  
GW: Now you're a bit of an artist at large, you've played with a ton of different bands including Umphrey's McGee, Jerry Garcia Band, Melvin Seals, The Motet, Dopapod, Primus, Ratdog, The Disco Biscuits, I mean the list goes on and on. What is your mentality going into playing with so many different types of artists and sounds? Does your approach change at all?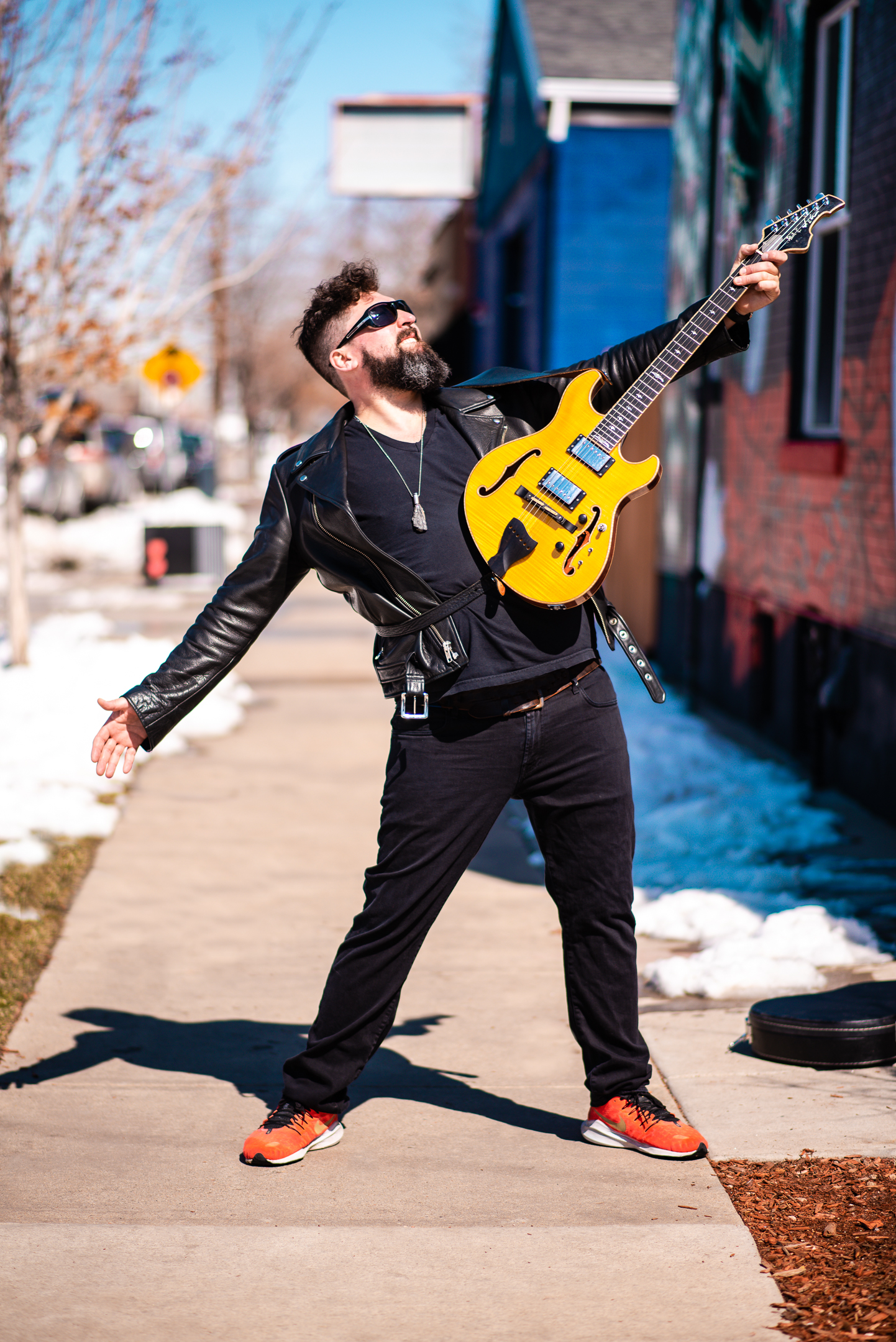 MR: After you collaborate you end up playing with that artist more than once usually, you know it started with a lot of Chicago-based bands, The Hue, who were a progressive instrumental rock band, and Digital Tape Machine with Kris and Joel. So that's how it all started, and it dates back even to the Berklee days in Boston where we hosted musicians from around the world, so you learn a ton from that. Then before you know it, I started Shred is Dead out in California about six years ago, which is a rotating lineup of musicians who know the songbook of the Grateful Dead, but we do it in our own way. High-Octane, high energy modernized approach and that just comes from growing up and listening to all different types of music. So that's been going really well, and I'm actually playing at the Mishawaka tonight and the band includes Dave Watts of the Motet and Todd Stoops from RAQ and Chris Duffey from the Magic Beans. But yeah, it's fun because when I'm doing my own original music I can call on guys who I think are great and take it as seriously as I do. I do take it very seriously because I want it to sound as good as possible, and as fun as possible. 
GW: Let's talk about what's coming up for you. You just finished up a show with Karmageddon in Denver, you have the Shred is Dead showing coming up in the Midwest. What can we expect from those?
MR: More or less, Shred is Dead dates and my original band, the Marcus Rezak Group - there will be a lot more that we are going to announce. We do have a show in Roanoke, Virginia July 3rd and we will be announcing the whole tour around that up and down the east coast. We're also playing Summer Camp Music Festival coming up here in August as well as some dates down in Texas with some amazing musicians there. A lot of good things are on the horizon here very shortly.
GW: Right on, well Marcus thank you so much for taking some time with us today, the new album is fantastic and we will see you on the road this summer! 
MR: Thanks guys!