The music only heated up for moe.'s second night of three at the Brooklyn Bowl on May 19, 2022 in Brooklyn, NY. The band continued to dig into their extensive catalog coupled with exciting, and in some cases new, covers.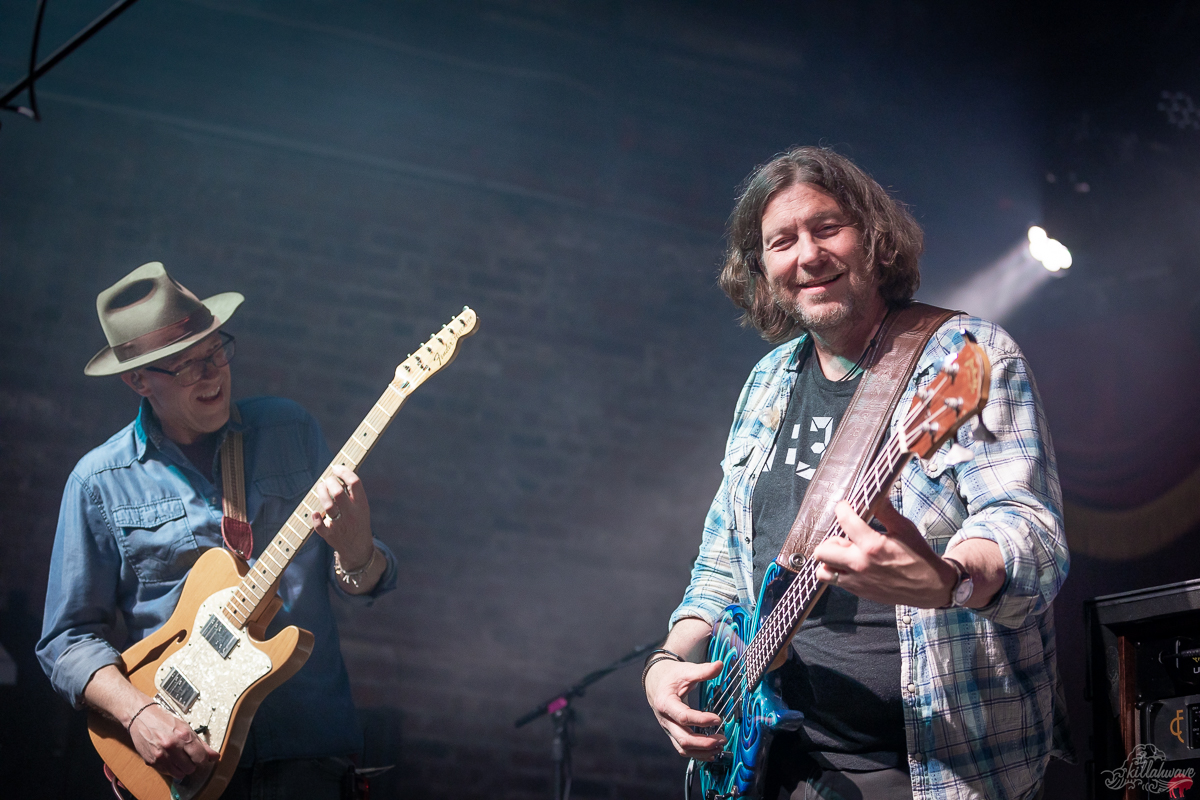 Tonight's show was written by percussionist Vinnie Amico, and began with nothing other than "New York City," from the 2001 release Dither. This song was last played on September 4, 2022 in Lake George, NY, and felt very appropriate for this New York City run. Next up was "The Road," from The Conch, which went deep early and saw plenty of funk and blues jamming by guitarists Chuck Garvey and Al Schnier.
The band veered into spacey territory, with "Yellow Tigers," by the Ghosts of Jupiter, and played for only the third time ever. Keyboardist Nate Wilson elevated the melodic groove and showed his profound skills, along with the solid rhythmic base of Amico and drummer Jim Loughlin. The spacey vibes continued with "George." Garvey unleashed a wailing guitar solo during this tune. The Upstate NY based sextet seamlessly transitioned into "Lazarus," with bassist Rob Derhak on vocals. The percussive machine of Loughlin and Amico drove this exploratory train into layered jam rock improvisation. Wilson continued to boost this vintage tune with a burst of freshness as the song rolled on, and ended the first set.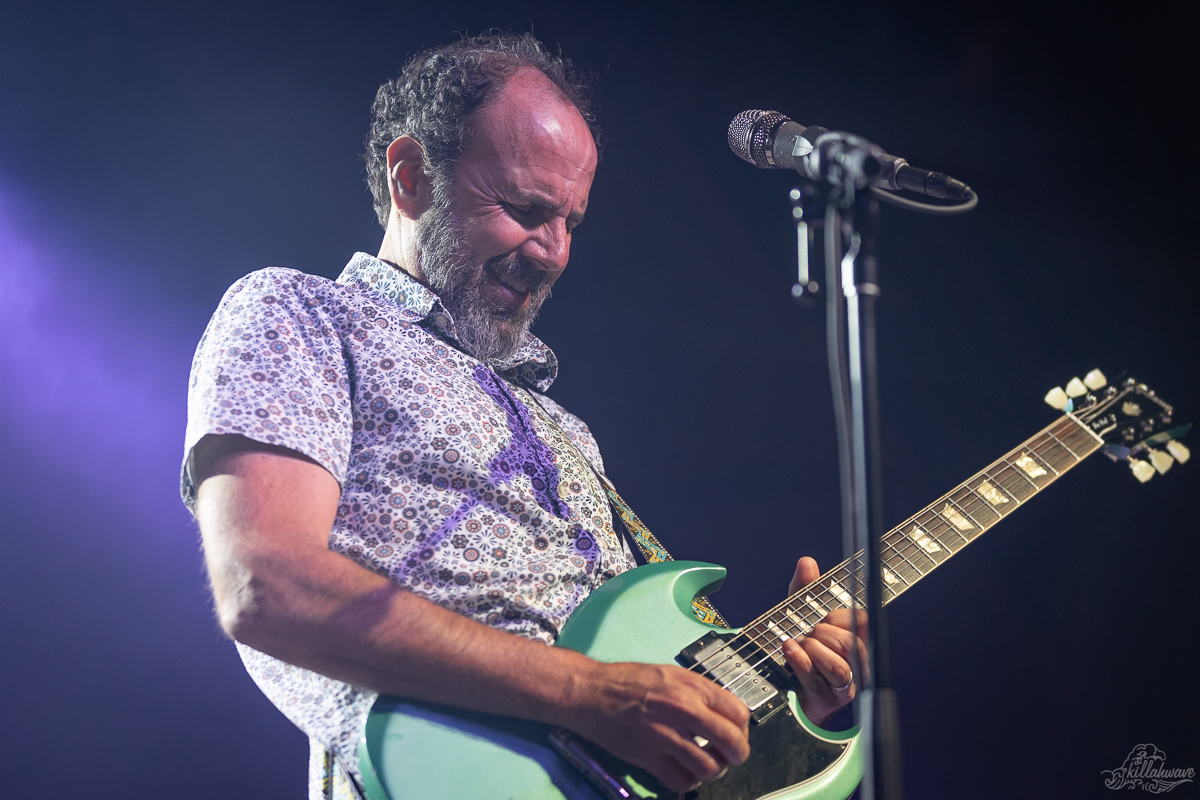 "Billy Goat," from their 2014 release No Guts No Glory, commenced set two, complete with tasty explorations by Derhak on bass and Amico on xylophone. As the band built a solid groove, Schnier changed guitars, and they transitioned into "Not Coming Down," from Wormwood. Schnier sang this tune like a true rock star. The music quickly transitioned into another Wormwood tune, "Wormwood." Wilson showed his stellar chops once again in this melodic and chill tune that debuted in 2003. Another well orchestrated segue followed into the inspiring Pink Floyd tune, "Fearless."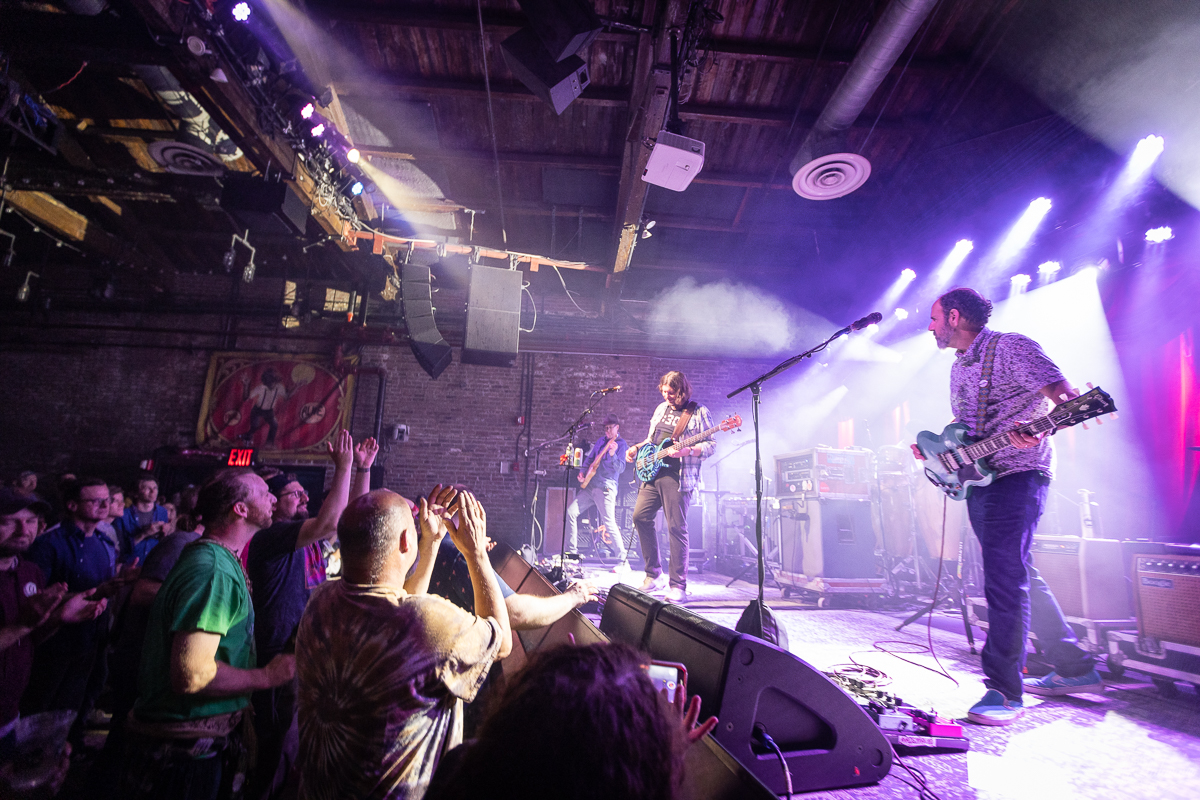 As the band decided where to go next, things quickly devolved on stage regarding "monkey balls." The Buffalo, NY based squad ultimately decided on Dither's "Faker." Schnier unleashed his fury during the electrifying jam that followed, as McLoughlin kept the beat both steady and dynamic. Wilson flexed his multi-instrumentalist muscle on the flute and contributed a sweet jam of his own, before the song worked it's way back into "Faker." moe. continued to push the tight groove in other directions, namely "Recreational Chemistry." This tune debuted in 1994, and turned the mood dark for this prog rock rager. A spooky bass jam followed with more tension and release excellence by Schnier, along with more rock star moves. The band really came together and ended this almost non-stop set with a bang.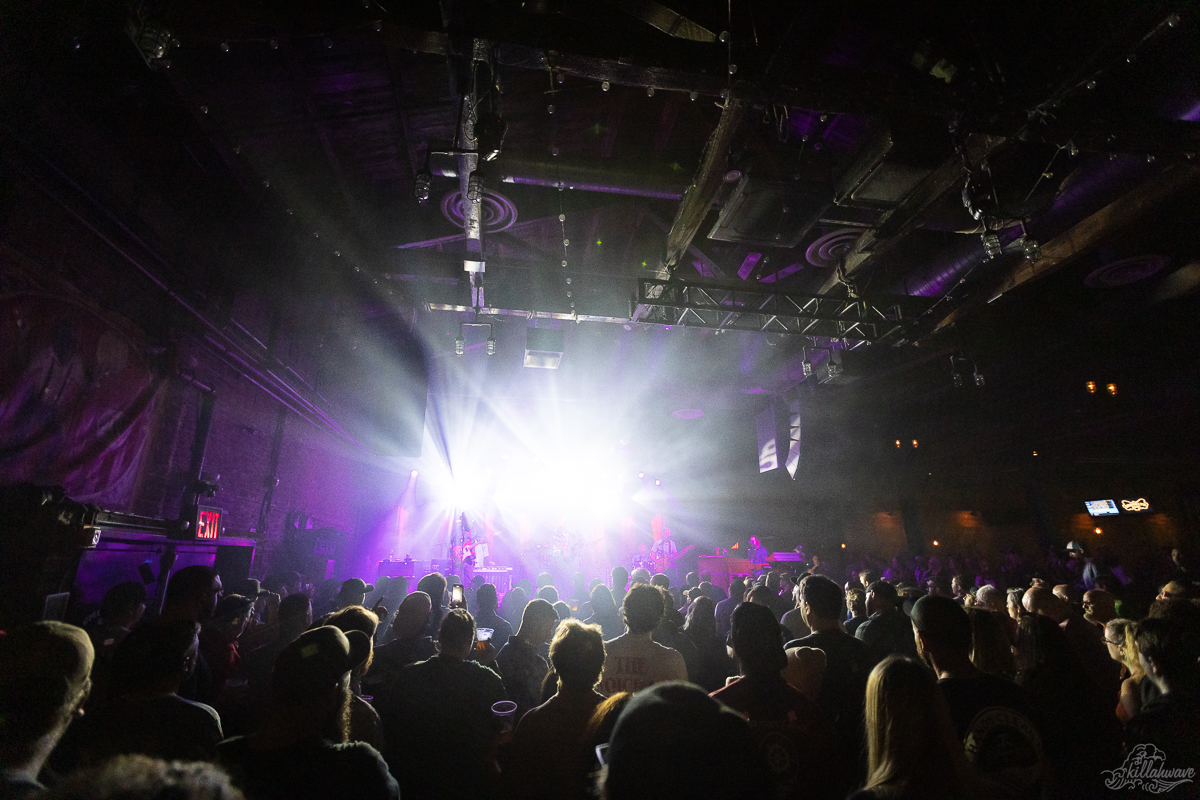 The band quietly stepped off stage, and then returned for an encore. This began with al.nouncements, which are fan milestones and events read by Schnier. The percussion then started to play "Do It Again" by Steely Dan on the congas. The crowd started to realize what was up when Wilson joined in on keys. Wilson contributed his vocals for this fun tune that could not be more perfect for moe. to play. He continued to dazzle on the keys during this classic 70's rock song. "Blue Jeans Pizza" ended the show on a high note.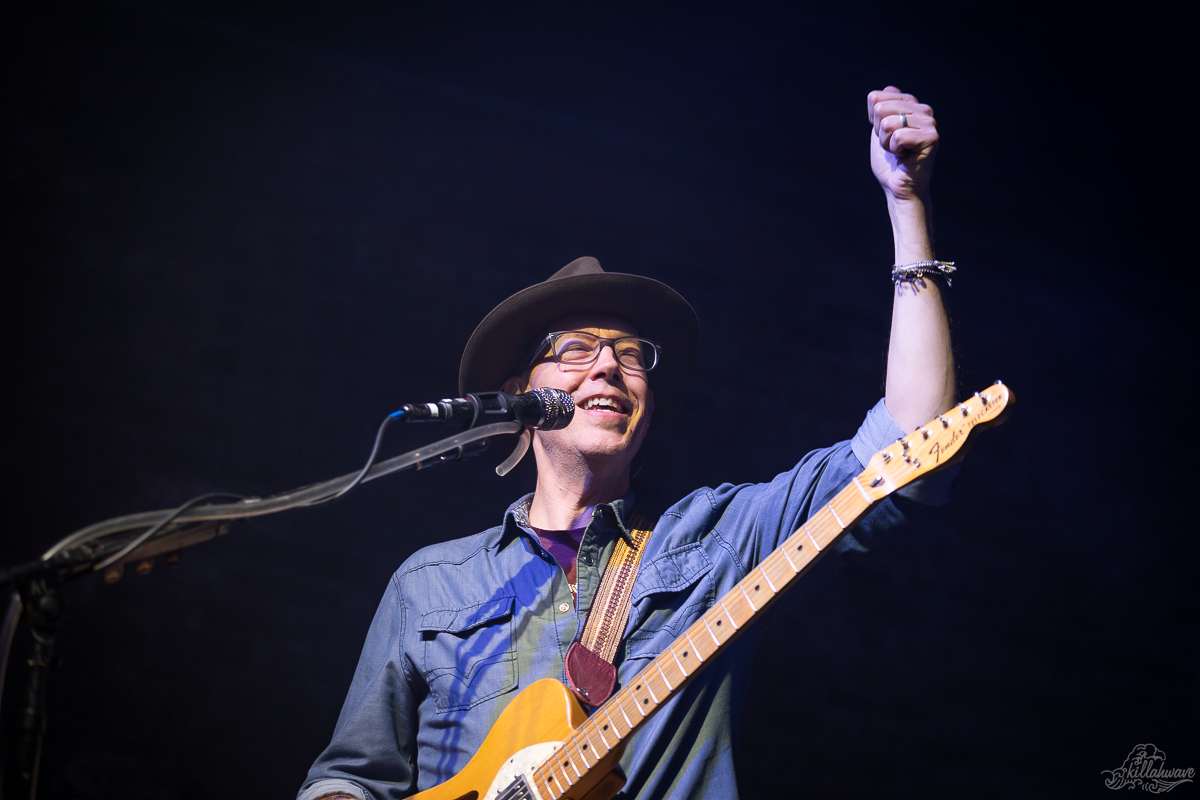 moe. doubled down on fresh jams and exciting sets for night two at the Brooklyn Bowl. They are performing next at the Summer Camp Festival in Chillicothe, IL, followed by a two night stand in their home territory at the Sarinac Brewery in Utica, NY on June 9-10. Hop on over to their tour page for more details about these dates and the rest of the tour.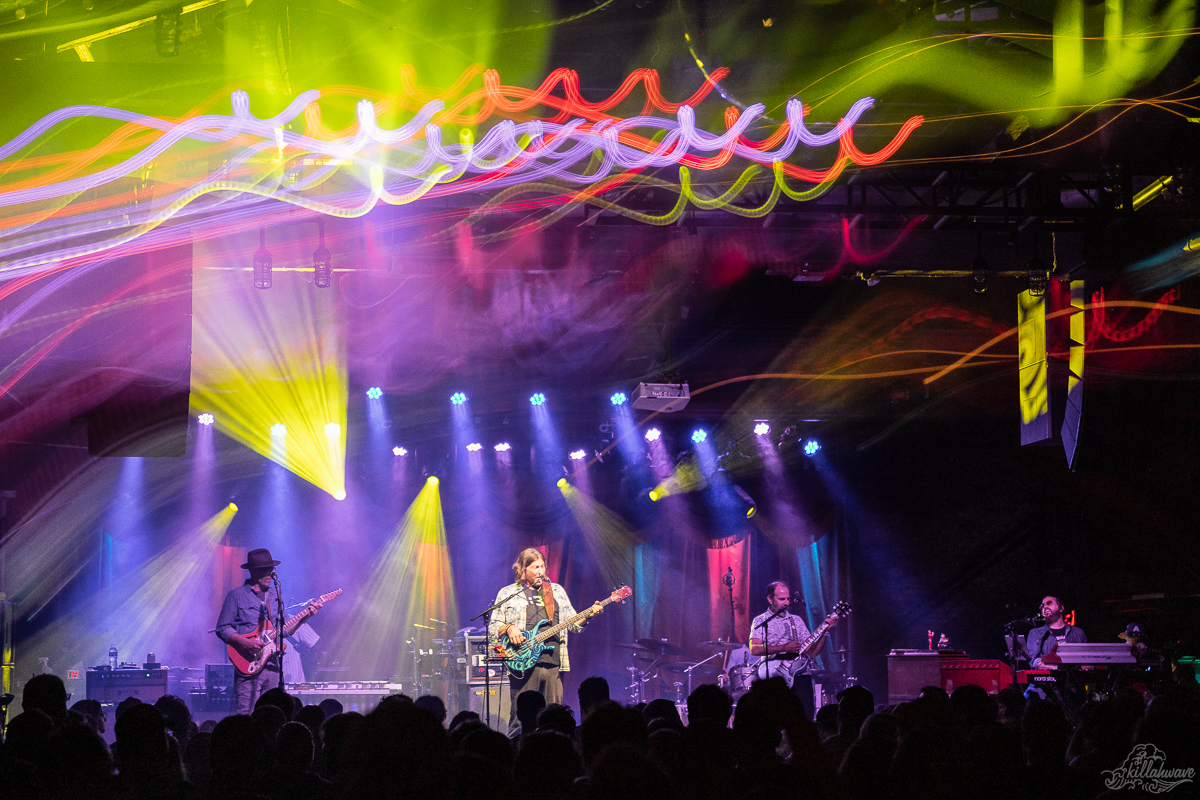 View our prior coverage of moe. at the Brooklyn Bowl on May 18, 2023, as well as more photos from this show!
Set 1: New York City, The Road, Yellow Tigers1, George > Lazarus
Set 2: Billy Goat > Not Coming Down > Wormwood > Fearless2, Faker > Recreational Chemistry
Encore: Do It Again3, Blue Jeans Pizza
Notes:  1 - Ghosts of Jupiter, 2 - Pink Floyd, 3 - Steely Dan