Acclaimed nationally touring bands The Motet and Pigeons Playing Ping Pong will join forces on Friday, May 27th for a funk-filled evening at one of the most iconic venues in the world, Red Rocks Amphitheatre. Following an extended set of PPPP's signature high-energy psychedelic groove exploration, The Motet will hit the stage for a funk throwdown with an illustrious list of special guests, including Billy Martin on percussion (Medeski, Martin and Wood), vocalists Shira Elias & Sammi Garett and The Horn Section (formerly of Turkuaz). In addition to performing with The Motet, keyboard virtuoso Cory Henry will open the show with his band.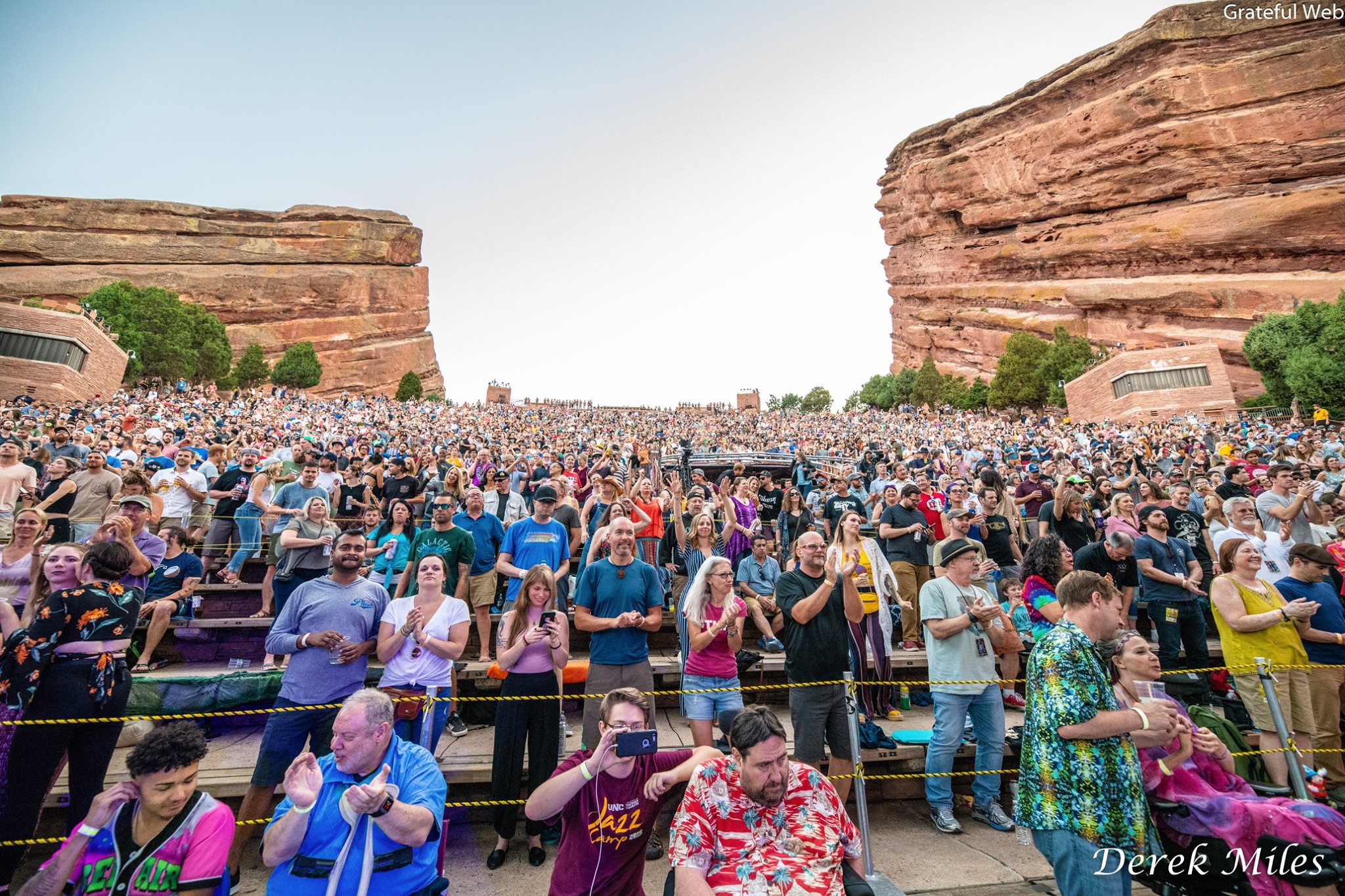 Motet guitarist Ryan Jalbert reflects, "I've had the honor to play Red Rocks at least 10 times now in various capacities and I still get choked up at some point throughout the day.  I'll walk up to the top row after soundcheck and I'm inevitably moved to tears. It's not just because of the beauty of the venue, which is of course stunning, it's more so just being touched by the immense support of all of our fans that stick with us through thick and thin, ups and downs, lineup changes, global pandemics, whatever… and then we have our chance to celebrate together under the stars at this amazing place."
The announcement arrives in the midst of a busy early 2022 for the headlining bands, both currently traversing the country on the Keep on Don't Stoppin' Tour (The Motet), and Perspective Tour 2022 (PPPP). Pigeons Playing Ping Pong is also gearing up for the April 8th release of a brand new studio album called Perspective, heralded by the premiere of the toe-tapping disco single "Elephante."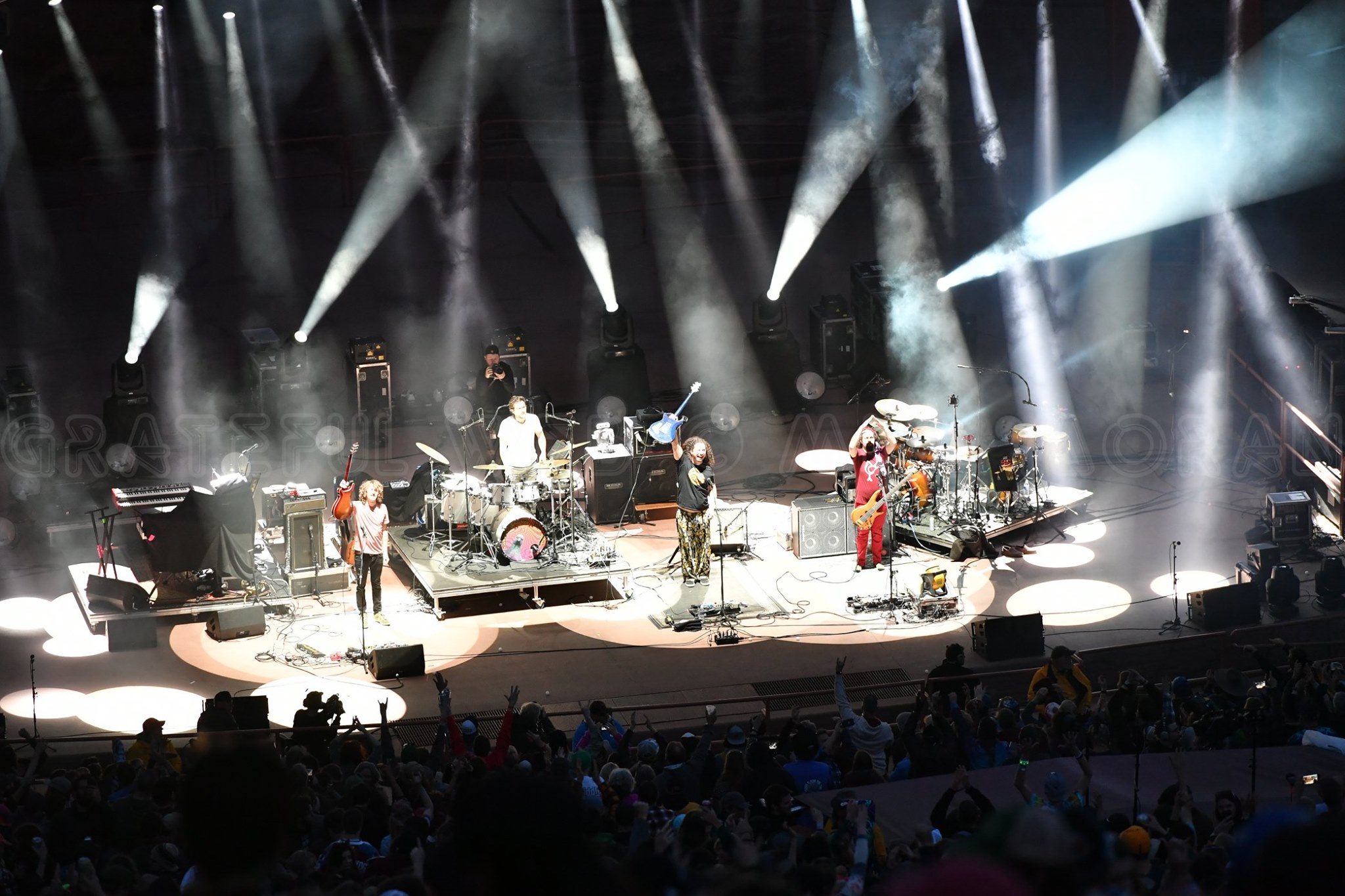 The Motet's annual Red Rocks party has become a rite of passage for Colorado music fans to start the summer.  Over the years they've brought together diverse talent - from the legendary Medeski, Martin & Wood to 90's hip-hop heavyweights Jurassic 5, from Bay Area blues/R&B outfit The California Honeydrops to the debut Red Rocks performance from Vulfpeck.  They've also doubled down on the funk with contemporaries Lettuce, Galactic, & The New Mastersounds – this year promises to continue that funky early-summer tradition.
TOUR DATES - THE MOTET
TOUR DATES - PIGEONS PLAYING PING PONG
WATCH - THE MOTET - "CAN'T FOOL ME" 
LISTEN - THE MOTET - "CAN'T FOOL ME"
WATCH - PIGEONS PLAYING PING PONG LIVE
LISTEN - PIGEONS PLAYING PING PONG - "ELEPHANTE"
Initial tickets will be available through an artist presale, beginning Tuesday, February 8th at 8 AM MT, followed by a venue presale, beginning Thursday, February 10th at 10 AM MT. General public onsale begins on Friday, February 10th at 10 AM MT.