I've said it so many times to so many different people, "go see the Motet". I tell my jam friends, my womp friends, and even my white rapper friends, "go see the damn Motet".  Anybody that has ever listened to me has been completely blown away. Most people have just never had that much funk in their face before, so it's understandable when they complain about a neck pain the next morning. I could go on and on describing them, but simply put, the Motet is an extraordinarily talented super group comprised of people you don't know about, but really should.
The band, who's lineup is subject to change without notice, strolled onto the stage as an eight piece ensemble with their special guest of night, original saxophonist of the Motet-turned electronica sensation, Dominic Lalli of Big Gigantic to face an anxiously hot, sold out crowd fresh off the perfect opener for the Motet, AfroZep, a mix of African music and Led Zeppelin. This being my first time at Cervantes, I was very impressed. What doesn't look like much from the outside opens up to a huge smoky ballroom with a few extensive bars and a decently large stage, over which hung tarps in triangular shapes that would receive perfectly projected lights throughout the show.
A Funny Bone opener slammed the door right open with a sound I have come to know as the iconic Motet groove: the funkiest walking bass you have ever heard via Garrett Sayers layered over Dave Watts' tight snare beat and Ryan Jalbert's crucial funk chords, finished off with Joey Porter's, "wah" clavinet and some composed horns that fit ever so nicely in the mix, complimenting the groove and giving accents to certain sections of the songs, all the while percussionist, Jans Ingber can be heard keeping along with Watts and adding yet another layer to the thickness. A synth-heavy Porter solo led into an intense sax solo from Lalli with an over top the climax that had the whole band smiling and the room absolutely losing their shit. Another huge first jam was Drop It In The Slot by Tower Of Power that included a super funky three-way breakdown of horns as well as a rockin' Jalbert guitar solo that started out rhythmic and tame then exploded into some screaming wah. As Ingber dances wildly around a small portion of the stage, his voice rings out like an owl's, "whoo". He bends down to the front of the stage to emphasize some lyric, and you can see that crazy look in his eyes that lets you know, this shit can't just come from anyone.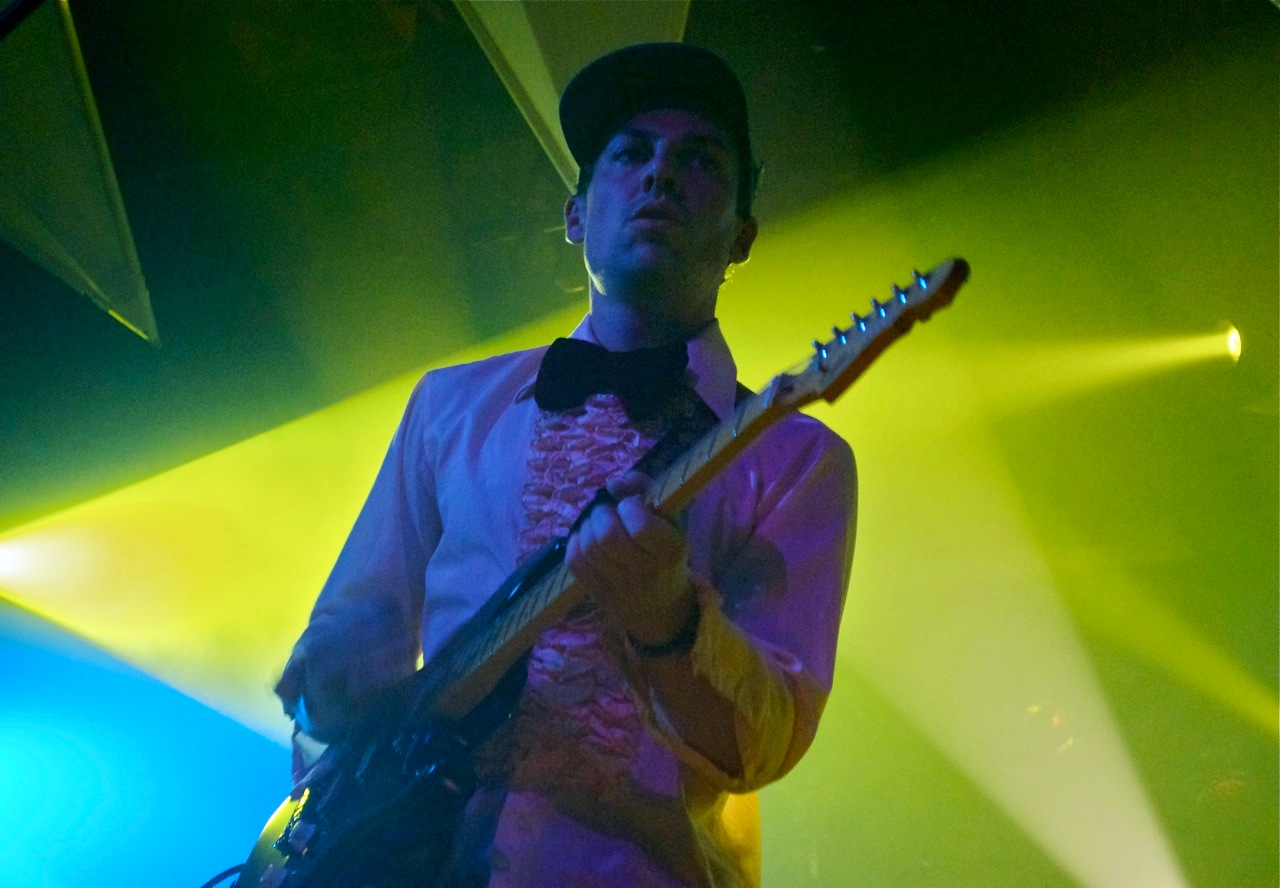 Another first set highlight was one of their new songs that they have been, "road-testing" since their new years gigs, Dance, Music Sex, Romance. This composition of hard hitting, gut busting funk topped with the ever so catchy hook of DMSR was received incredibly well by the crowd. During this jam, saxyphone player, Matt Pitts got some well deserved solo time in which he managed to construct a complex house of sound, then proceeded to blow the roof off at the end. A solo from Sayers reminds the ballroom that every single member of this band is incredibly virtuous. When Sayers runs his fingers all the way up the neck of his five string bass then slides the last two notes, people cringe, babies cry, and I have to go check my pants in the bathroom. This would conclude the funk-filled, tightly packed first set.
I feel like I just have to mention this; the Motet's set-beak DJ was spectacular. Who dances the entire 30 minute set-break? Everyone at a Motet show, that's who. He successfully kept the energy high while the band prepared for yet another killer set. The tone of the second set was established with two P Funk songs, Gamin on Ya into Nappy Dugout, then shattered just moments later with the performance of a Big Gigantic song, Fantastic. Inbger announced that they had decided to perform this song just earlier that day which made it even more impressive. The tune began with some explosive hits that led into an electronica-like buildup during which, the bass nearly brought the roof down on top of us. Sayers matched the simple melody with Lalli while Watts went nuts in the back of the stage, showing his highest energy yet. A delay-heavy Jalbert solo fit right into the feel of the song, and once again, the crowd loses their minds.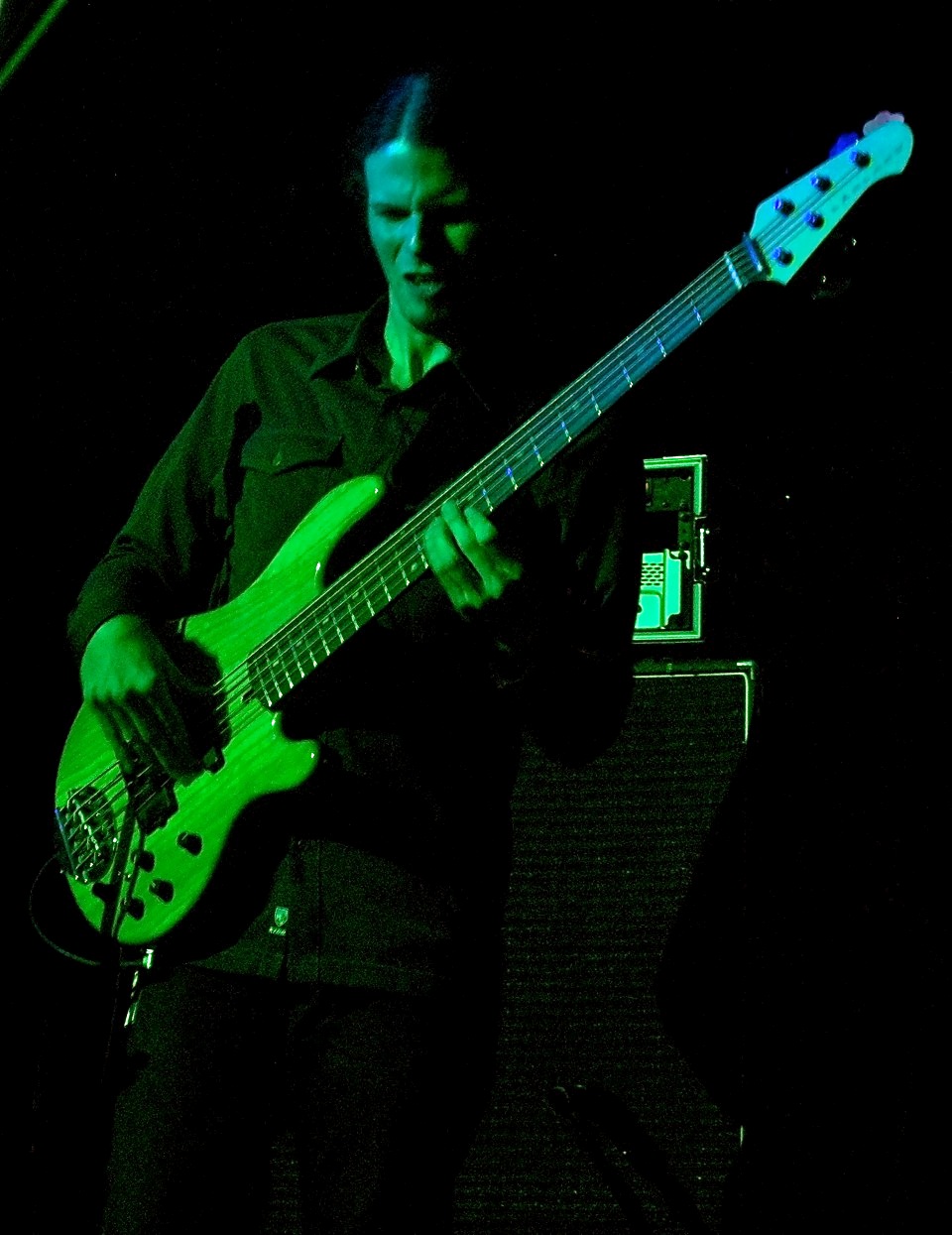 An Afro Disco Beat that featured another ridiculous Lalli solo lead into, what in my opinion is one of the funkiest songs ever, Johnny Just Drop. JJD blessed the crowd with some excellent Ingber percussion and some intense drum fills from Watts, as well as a solo from Sayers where he practically only used chords. The jam lead into a reggae sort of groove where Ingber scatted along with the guitar and horns, and ended on a hit.
The second set ended with a two song run featuring a new original, Knock It Down that started with a really trippy intro that exploded back into the funk with some super complex horns parts, into an old original, Cheap Shit. The latter half of that run of songs allowed Porter a sweet funky solo down low on the clavinet and yet another explosive Lalli solo, finished off by the master of delay, Ryan Jalbert. It was 2:30am when the band appeared again before an ever eager crowd to conclude the night with a few song encore that ended with a fantastic rendition of Tower Of Power's, What Is Hip that showcased each musicians' talents one by one.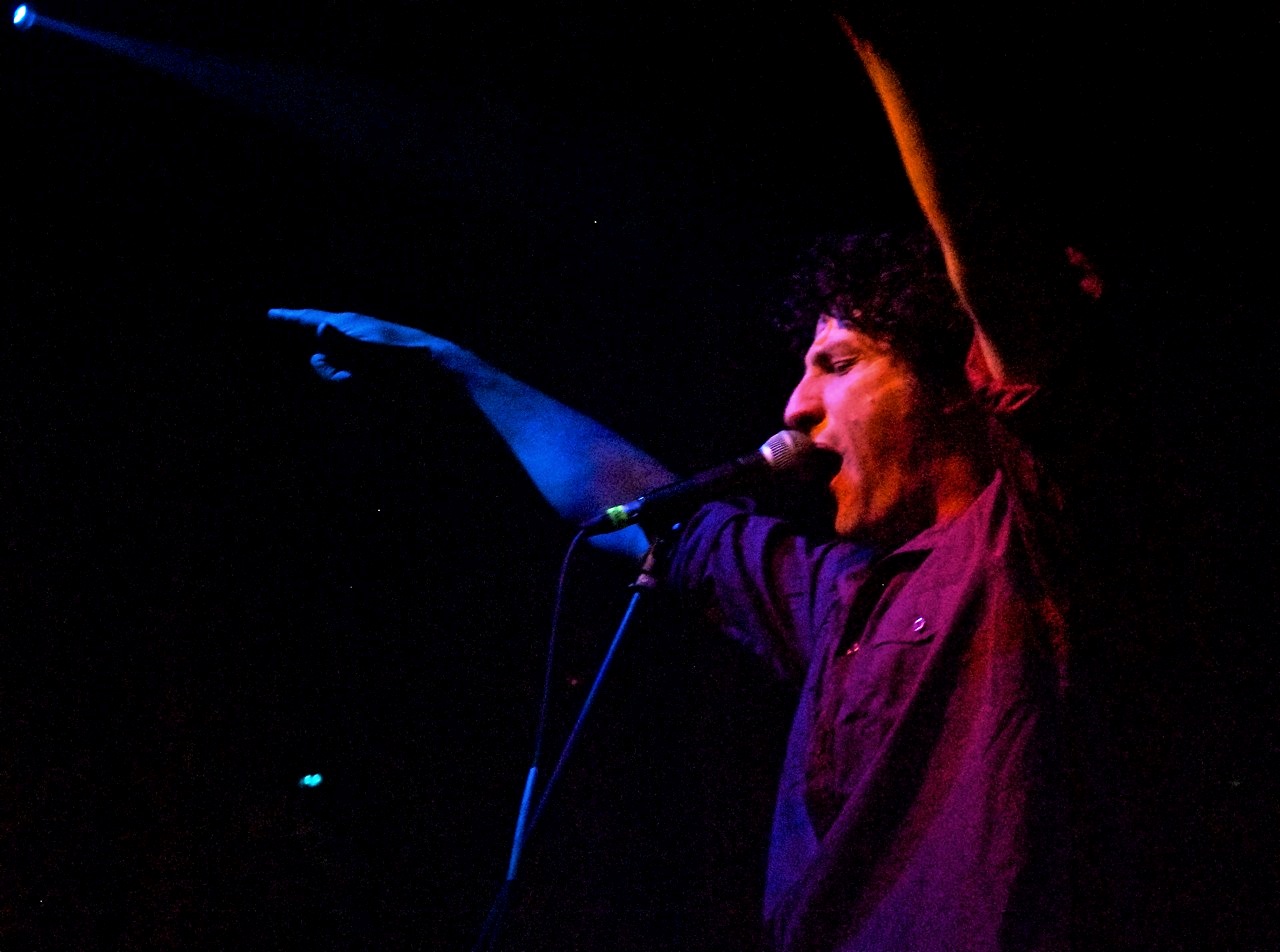 I left the building at three in the morning to soberly drive back to my home in Boulder with my photographer, Harvdog who was constantly falling asleep. We rode in silence as I struggled to calm my ringing ears and sore back until we finally arrived home. We looked at each other and let out a unanimous, "Fuck Yeah Dude". This band, which has become one of my favorites over the last couple of years, is on fire. Expect another huge 4/20 show from them as well as a new studio album in the summer time. If you haven't gotten to experience the feeling of being a part of this Colorado-Funk-Family, your priorities are out of line. Break your conventional weekend bullshit, sack up, and go rage the funk at the best party happening; the Motet Party.