Papadosio is gearing up to celebrate the 10 year anniversary of their third studio album, To End the Illusion of Separation, or as it is more commonly referred to, T.E.T.I.O.S. Having grown from playing open jams at the college bars around Athens, Ohio, to headlining multiple Red Rocks concerts and carving their own unique sound into a growing scene of jamtronica music, there is plenty to celebrate and the band has a lot of exciting things in the works.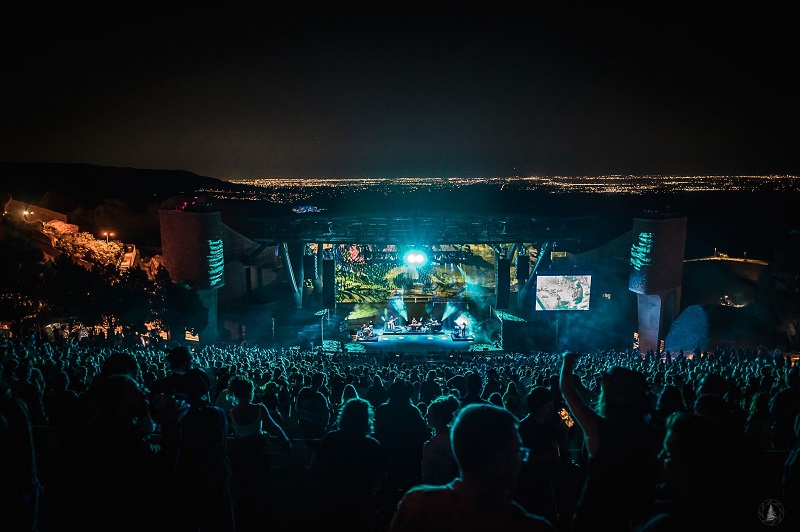 To commemorate the progress they've made and to pay tribute to the album that converted many people into Papadosio fans, the band will perform the entire album, in order, over the course of two nights in September, for the first time ever at Resonance Music and Arts Festival. The festival has become synonymous with Papadosio in recent years, and some of their most celebrated performances have taken place each fall during Resonance.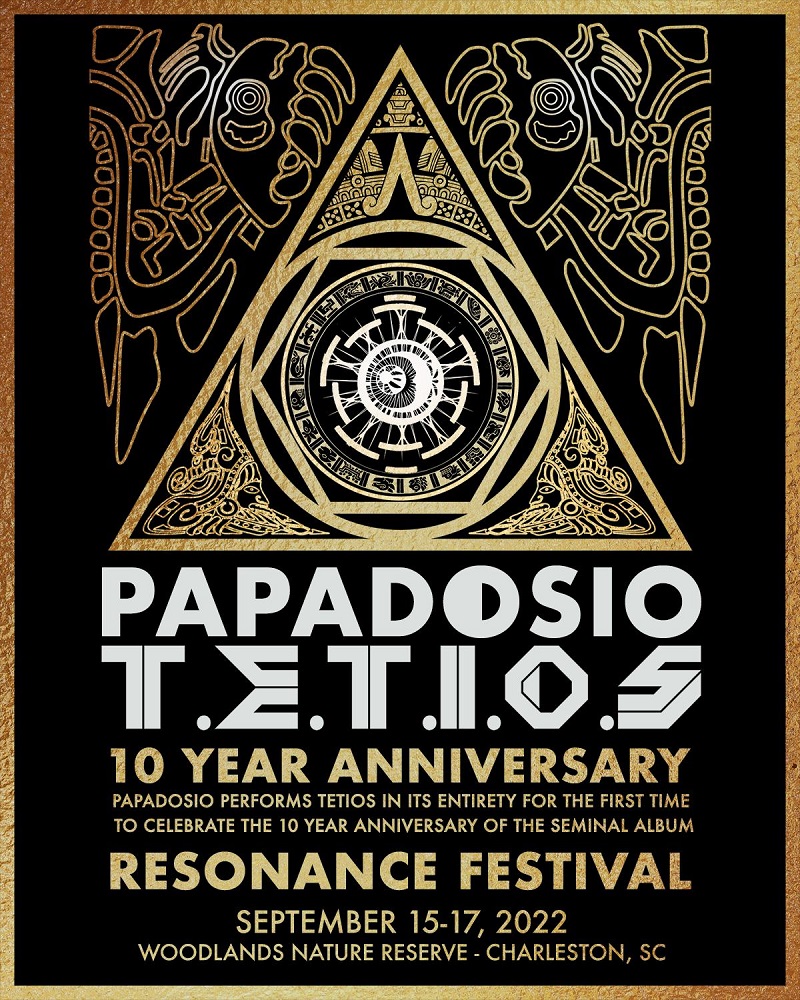 In addition to an entire playthrough of T.E.T.I.O.S, Papadosio will be playing an all improvised set at Resonance where they play with no structured setlist and the entire show is made up on the spot. 
To understand how this album shaped the career of Papadosio, you'll have to look back to the time when it was recorded. The world was in the middle of a technological and social paradigm shift that would change the music industry forever. The internet allowed bands to connect, communicate, and grow through their own grassroots efforts, and Papadosio was quick to recognize the talent pool of visionary artists that they had at their disposal.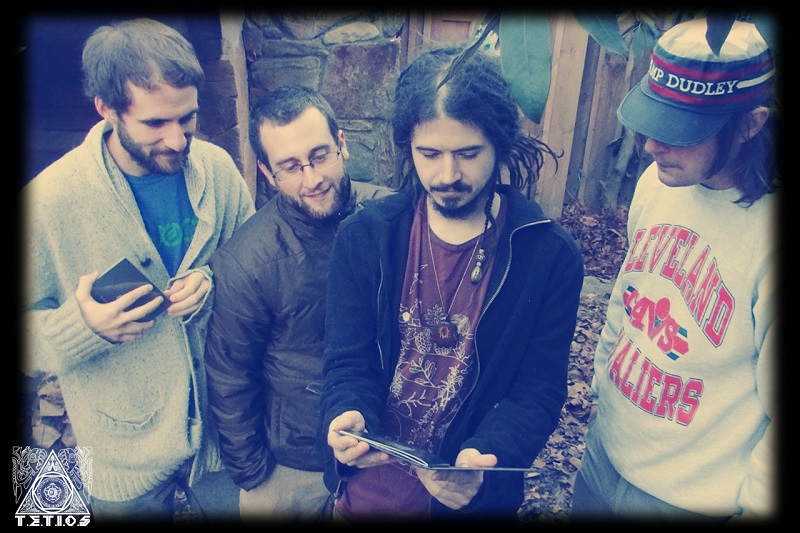 With the help of their friends, the painters, designers, and other artists they had met throughout their own time in the music scene, each track on the album was released with a different artist's visual interpretation of the song. This was included as a booklet with the CD release of the album. There is no word on whether or not this collection of art will be included in the 10 year anniversary vinyl pressing of T.E.T.I.O.S., but the band has confirmed that the long awaited vinyl is coming soon.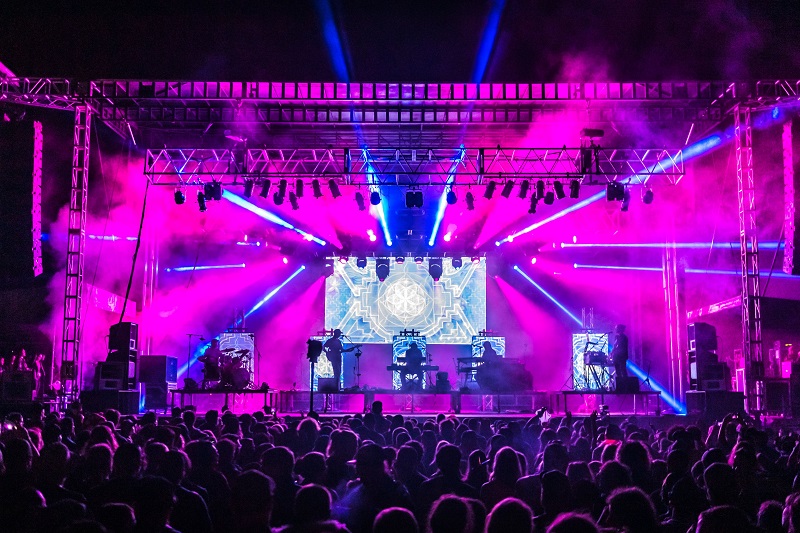 Having just relocated from central Ohio to North Carolina in 2010, the natural beauty of the region served as another inspiration for their writing. "We were ecstatic about it and it was a very new feeling of being in a place with such abundant natural beauty," said Billy Brouse, who plays synth in Papadosio. "I'm still here enjoying nature because of that initial feeling."
When it came time to record the music, the band locked themselves in a cabin in the woods outside of Asheville and set out to work on their biggest undertaking to date. 
"There was a main house and a cabin where Anthony (guitar) and Sam (keys) lived," Brouse told Grateful Web. "This cabin was built in the 1800's and it was pretty sweet. We had turned it into a studio and it was a bit rustic but it worked out."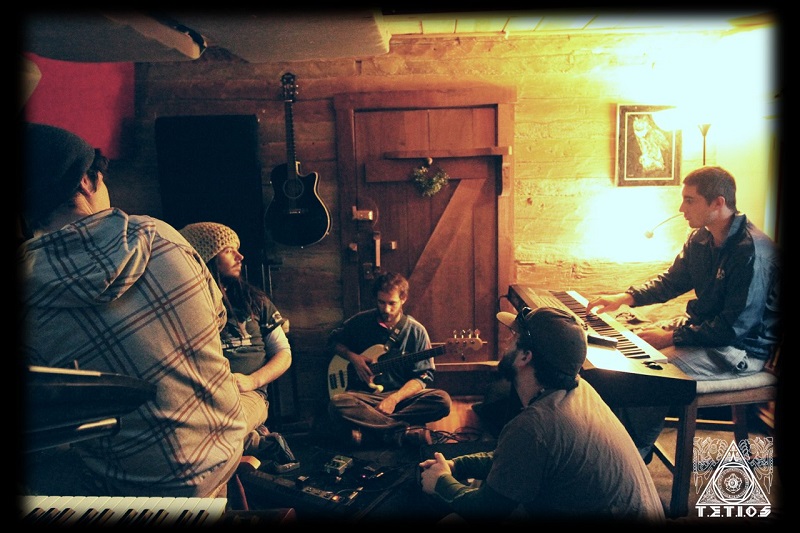 Creating an album with twenty tracks on it is no easy task, but what was even more impressive about these songs is the cohesive nature of the entire project and how the tracks seemingly fit together into a larger picture. Concepts of humanity, social issues, and the metaphysical world all fit beautifully into the larger theme of T.E.T.I.O.S.
"At the time we were all at an age where things were in a state of flux for us professionally and personally, so that is reflected in the music we made," Brouse continued. "I think when you are touring constantly you start searching for a home base mentally, as you don't have a physical home base. It can get rough and that search for meaning and identity really comes out in T.E.T.I.O.S."
Throughout the album, Papadosio's message is reiterated time and time again in the form of various lyrics. During the time when the album was released, Papadosio's lighting director, Jason Takahashi, took these themes and messages even further by incorporating some very profound visual graphics and light shows into the live experience. 
Songs like We are Water, The Bionic Man Meets His Past, and Find Your Cloud, have all become notable favorites for fans attending live performances over the last decade. In that time, fans have had the opportunity to witness these songs grow and evolve into intimate, spacey, acoustic, or wildly psychedelic versions of the original studio recordings from the cabin in the woods. 
Since Papadosio's roots stretch throughout the Midwest where they first started, older fans might be thrown off by the idea of traveling to South Carolina to celebrate the 10 year anniversary with their favorite band. Fortunately, they will be throwing several other special events while building up towards the 10 year celebration. 
Earlier this summer, they hosted an intimate series known as the Summer SEEquence in their current hometown of Asheville, North Carolina. 
After two years of planning, postponing, and planning some more, Papadosio will host Subterranea, their curated event at The Caverns underground venue in Pelham, Tennessee. This weekend-long festival features special performances by Papadosio members' side projects and offers a unique underground concert experience complete with cave tours, on site camping, and tons of one-of-a-kind festival experiences.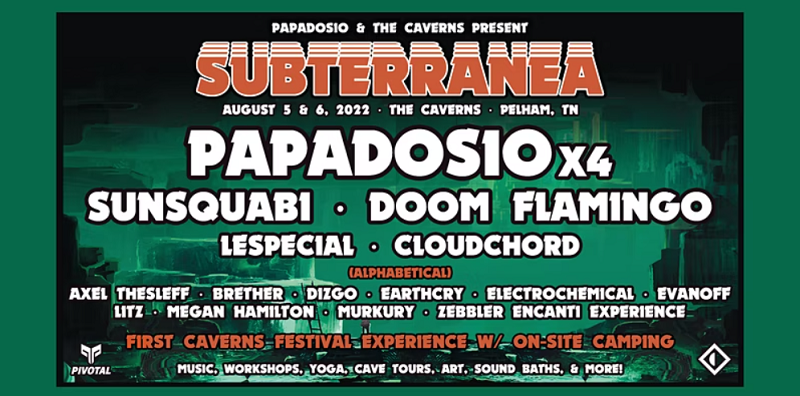 On August 18-20, they will return to Legend Valley in central Ohio for the inaugural Secret Dreams Festival, where they will be playing a special Papadosio Arcade set consisting of old school video game music that inspired the members when they were younger.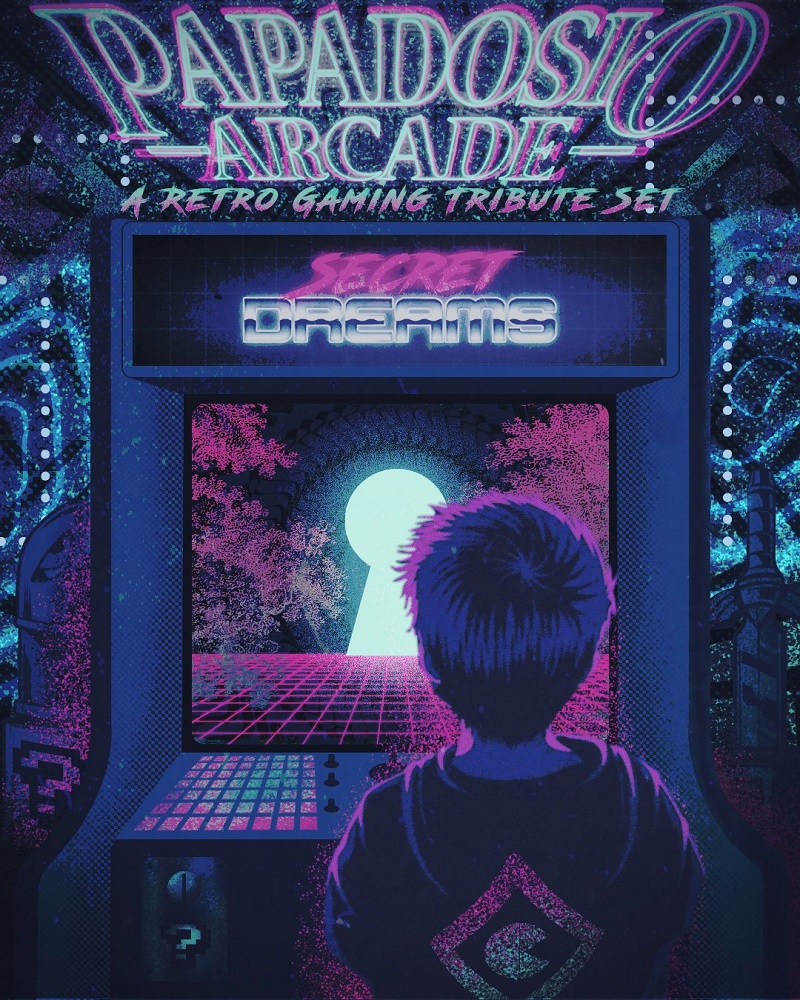 There is no doubt that Papadosio is feeling good about how far they've come, and they have taken the time to create some incredibly special events for their fans to help them celebrate the milestone together. I can personally say that this album has influenced my life in many ways, as it has many others over the past ten years. It has served as the soundtrack for the exploring, navigating, and celebrating whatever personal journey the listener might be on. For anybody who is in need of some direction, T.E.T.I.O.S. is that roadmap.
"To End The Illusion Of Separation" Track List
1. Direction Song
2. We Are Water
3. The Sum
4. Ear To Ear
5. The Bionic Man Meets His Past...
6. Method of Control
7. Mancoluto
8. Madre De Dios
9. Puddles For Oceans
10. Monochrome
11. ...And This Is What He Thought. 
12. Cue
13. Now That You Know
14. Right Now
15. Stick Figure
16. The Oracle Theme
17. Find Your Cloud
18. TV Song
19. Garden
20. Planting The Seeds Of Life