Day Three at the Peach Music Festival in Moosic, PA on July 1, 2023, included all of the feels. The lineup was jam-packed with improvisational specialists, like the Mike Gordon Band, Les Claypool's Fearless Flying Frog Brigade, and My Morning Jacket. My Morning Jacket contributed a first-ever Beatles cover following Les Claypool and his band, which featured guitarist Sean Lennon.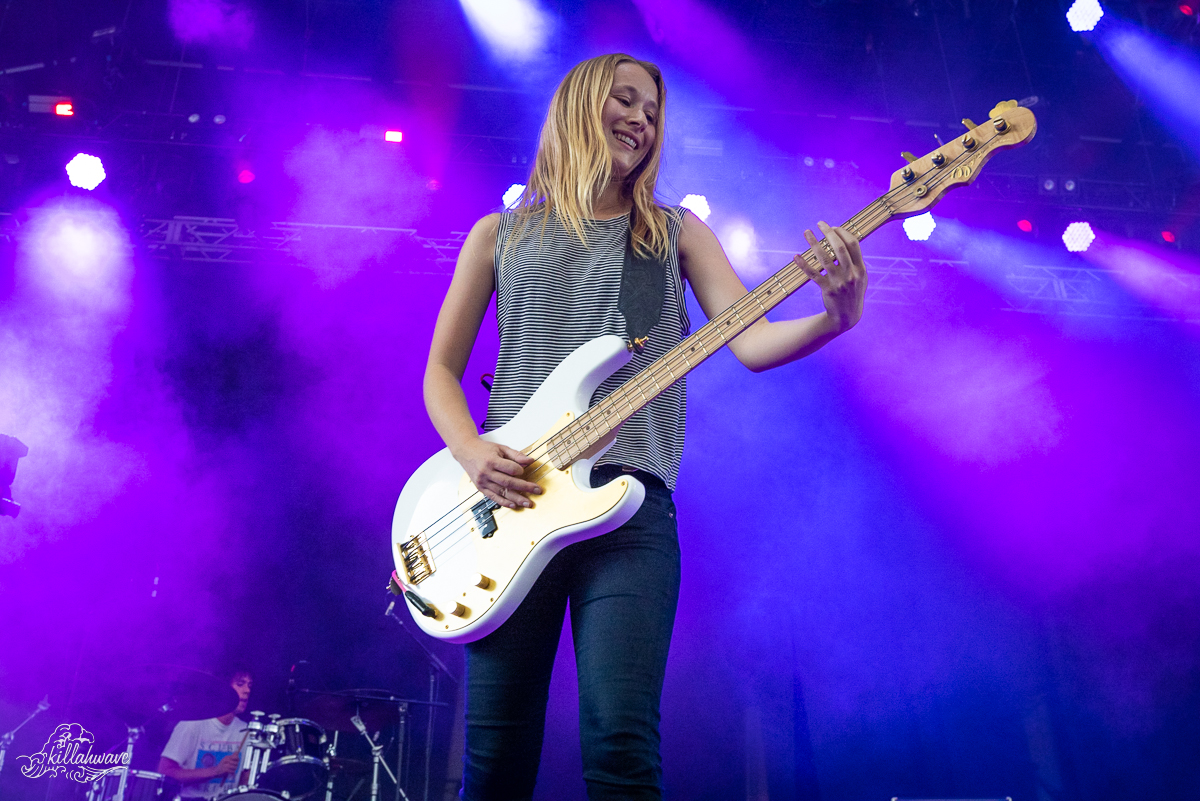 Karina Rykman and her edgy power trio started the day of music on the Peach Stage. Hailing from New York City, her band included Adam November (Guitar/Looper/Effects) and Chris Corsico (Drums). They played exploratory tunes rooted in indie pop and psychedelic rock and certainly delighted the crowds. Rykman had a magnetic stage presence that reverberates throughout the crowd, as well as no shortage of rock star moves.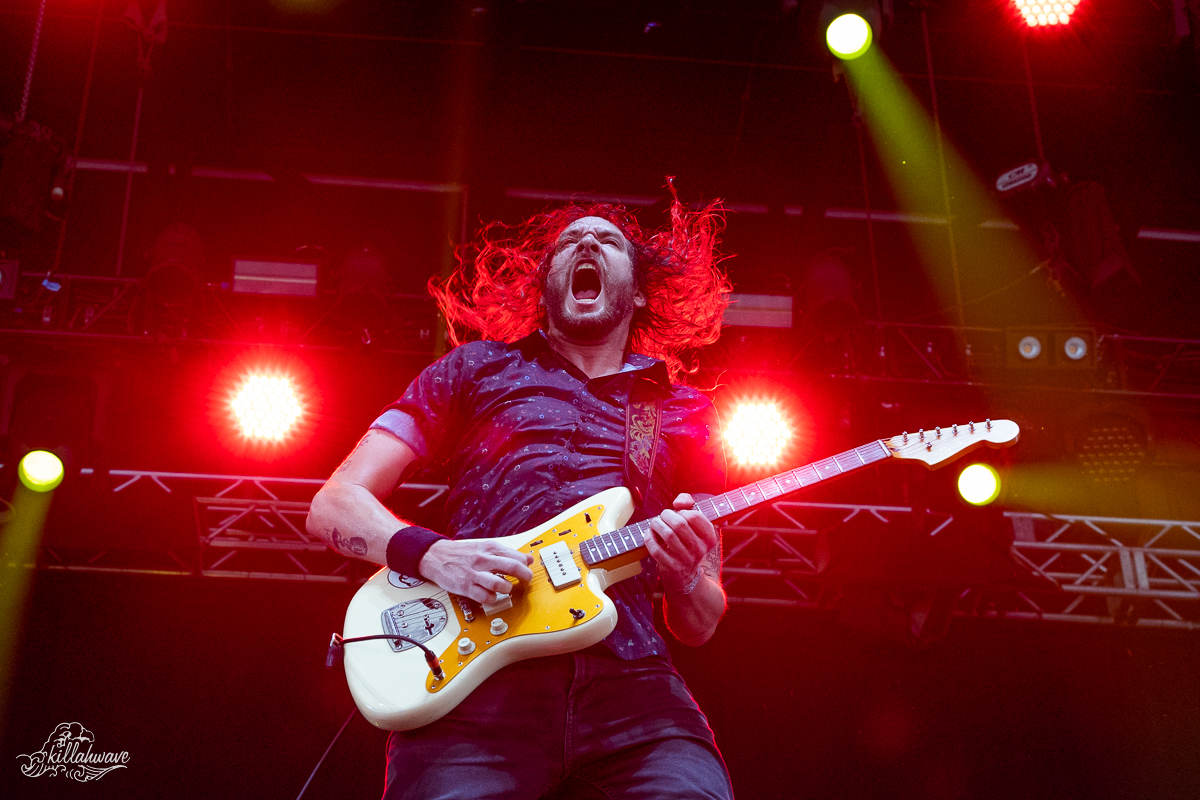 Andy Frasco and the UN graduated this year from the Mushroom Stage to the Peach Stage and certainly didn't take this jump lightly. It's quite possible that every musician at the festival sat in with this very talented squad, including members of Dogs in a Pile, Karina Rykman, Mihali Savoulidis, and Mike Dillon. The set included a little bit of everything. Frasco did his usual crowd surfing, and made it to the lawn, with perhaps the best jam-rock improvisational crowd-surfing music we've ever heard. Guitarist Shawn Eckels was feeling Led Zeppelin, and the set wove in and out of Zeppelin songs. Bassist Floyd Kellogg constantly wandered around the stage and managed to play bass around Rykman and Dog's Sam Lucid. Frasco even shed a tear during a song he dedicated to his mom who is currently suffering from Leukemia. The fans in attendance certainly left this set with a full soul and heart.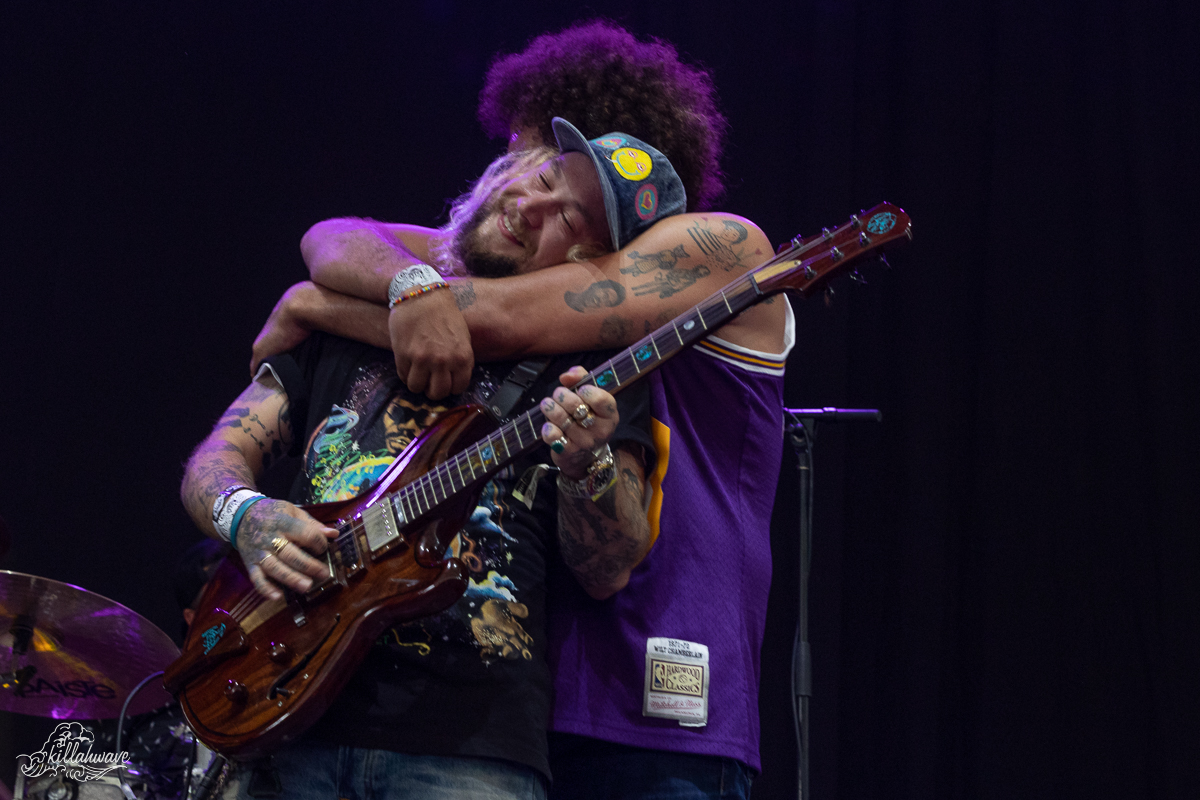 Vermont-based Mike Gordon, also known as the bassist for Phish, brought his stacked squad of musicians to the Peach Stage. Their sound really started to gel during this performance, particularly in comparison to Northlands. That was their second show together ever with the current lineup of guitarist Scott Murawski, drummer John Morgan Kimock, percussionist Craig Myers, and newcomer plus keyboardist Rachel Eckroth, who filled in for Robert Walters while he is on tour with Roger Waters. The set ended on a raging note when Mike went for the win with a cover of Phish's "Carini." His signature bouncing and rock star moves were in full effect, along with Murawski's on-point guitar skills.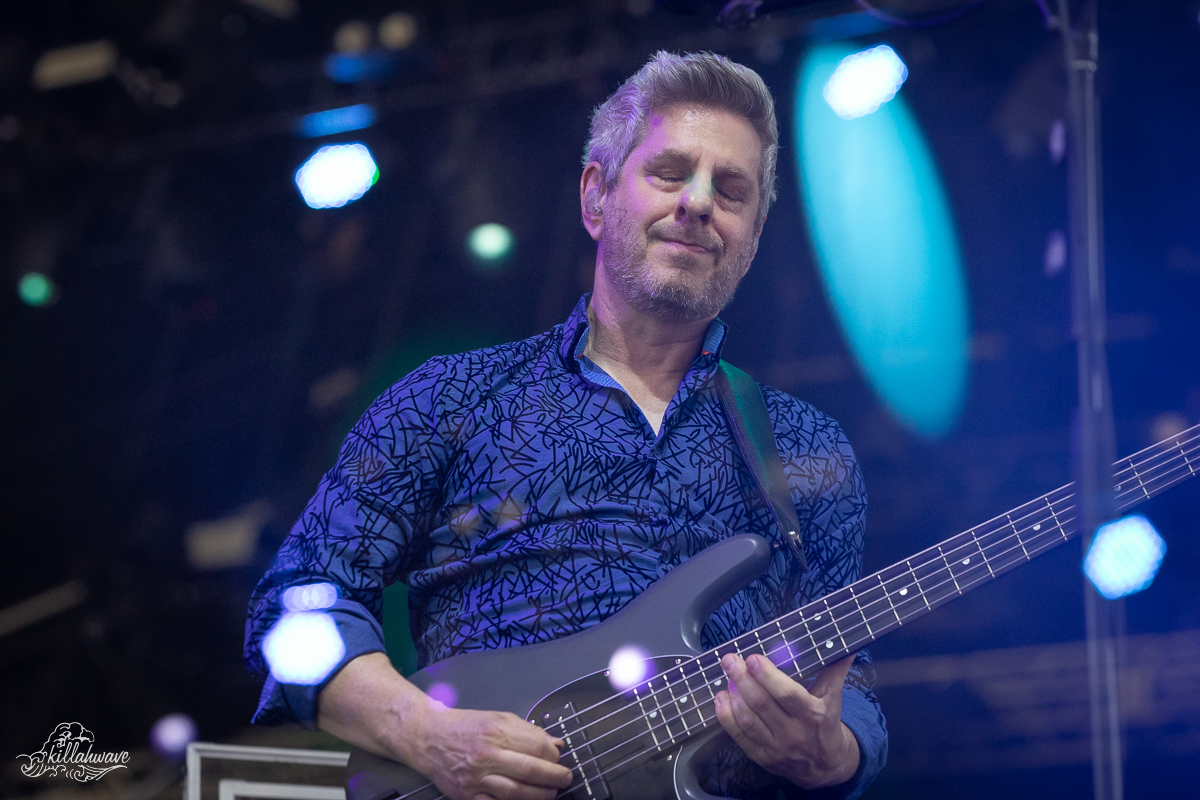 Les Claypool's Fearless Flying Frog Brigade stormed the Peach Stage next. Their current lineup included Les Claypool (bass), Sean Lennon (guitar), Harry Waters (keys), Paulo Baldi (drums), and Mike Dillon (percussion). One notable setlist absence was a saxophonist and original band member, Skerik. An edgy, bass-heavy jam session ensued, complete with Claypool's quips.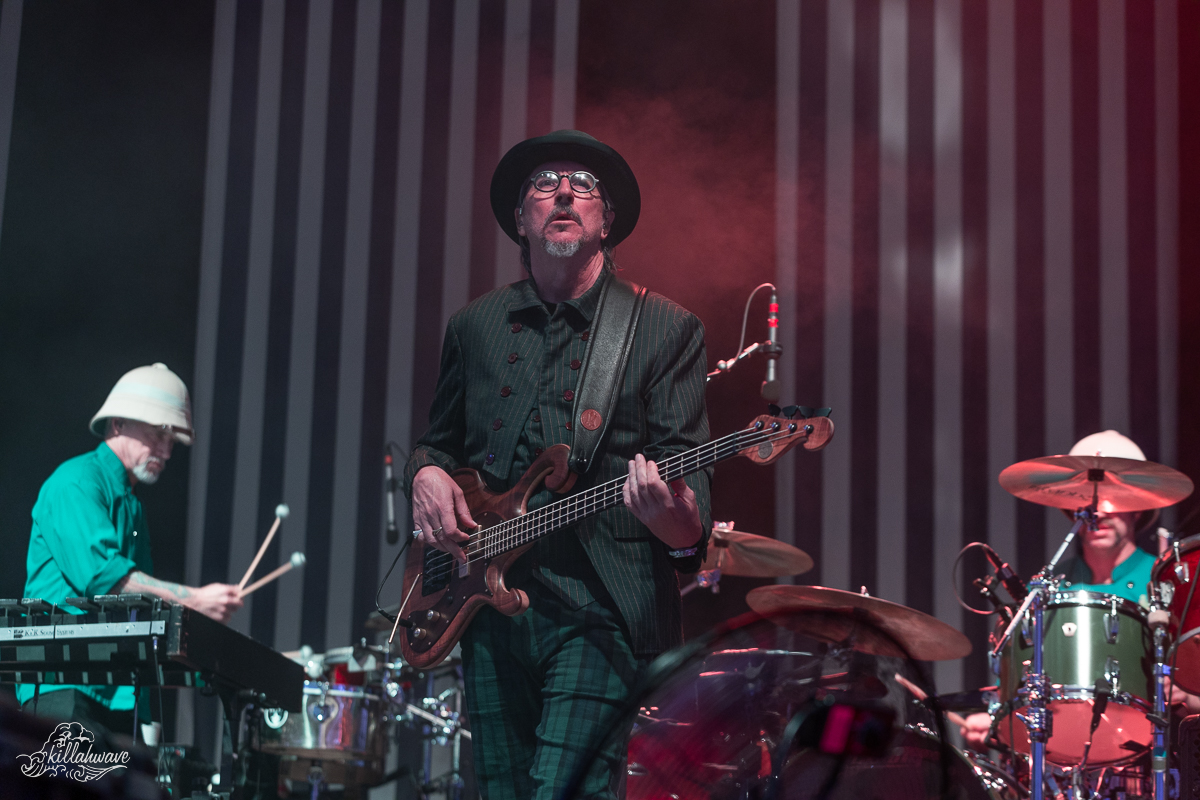 My Morning Jacket closed out the day for our coverage on the Peach Stage. Their current light rig is nothing short of amazing, complete with a disco ball as the centerpiece. This genre-defying indie rock band consisted of guitarist Jim James, bassist Tom Blankenship, drummer Patrick Hallahan, keyboardist Bo Koster, and multi-instrumentalist Carl Broemel. During the set, James grabbed an acoustic guitar, and the band covered "The Ballad of John and Yoko" by the Beatles in a nod to Sean Lennon, who is the son of Beatles guitarist John Lennon. This was the first time the band has covered this particular Beatles tune but has covered others in the past. Overall, the set was very high-energy and loaded with tasty solos.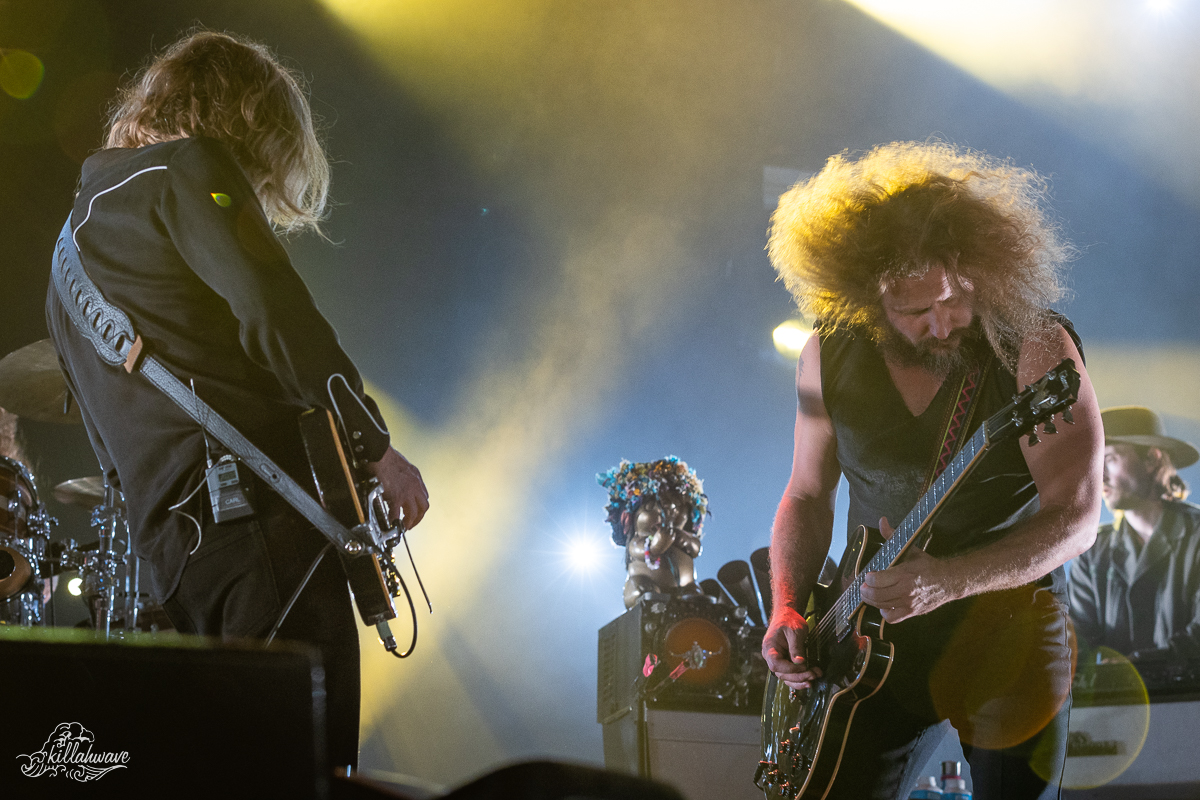 For more coverage from Peach Festival 2023, hop on over to our reviews from June 29 and June 30. Also, check out more photos from Day Three!