Since 2009 the Midwest-based band Signs of Life: The American Pink Floyd – devoted to recreating the musical and visual immersions of the celebrated British progressive-psychedelic pioneers – has been thrilling the Floydian faithful throughout the eastern U.S.
This fall and winter the band will be performing again in two Ohio cities, at the Dayton Masonic Center, on Nov. 19, and the Sorg Opera House Theater, in Middletown, on Jan. 22, 2022.
Veteran guitarist/vocalist Jon Stankorb heads up the eight-piece band, and the line-up has been relatively stable since their 2009 Cincinnati debut. Branching out from southwestern Ohio with shows in nearby Midwest cities, such as Indianapolis and Mansfield, Ohio, they later expanded their range to the East Coast and several southern states. Then, with a couple of key personnel changes, they honed themselves into a formidable, road-tested band, with a deeper, more variable Floydian repertoire.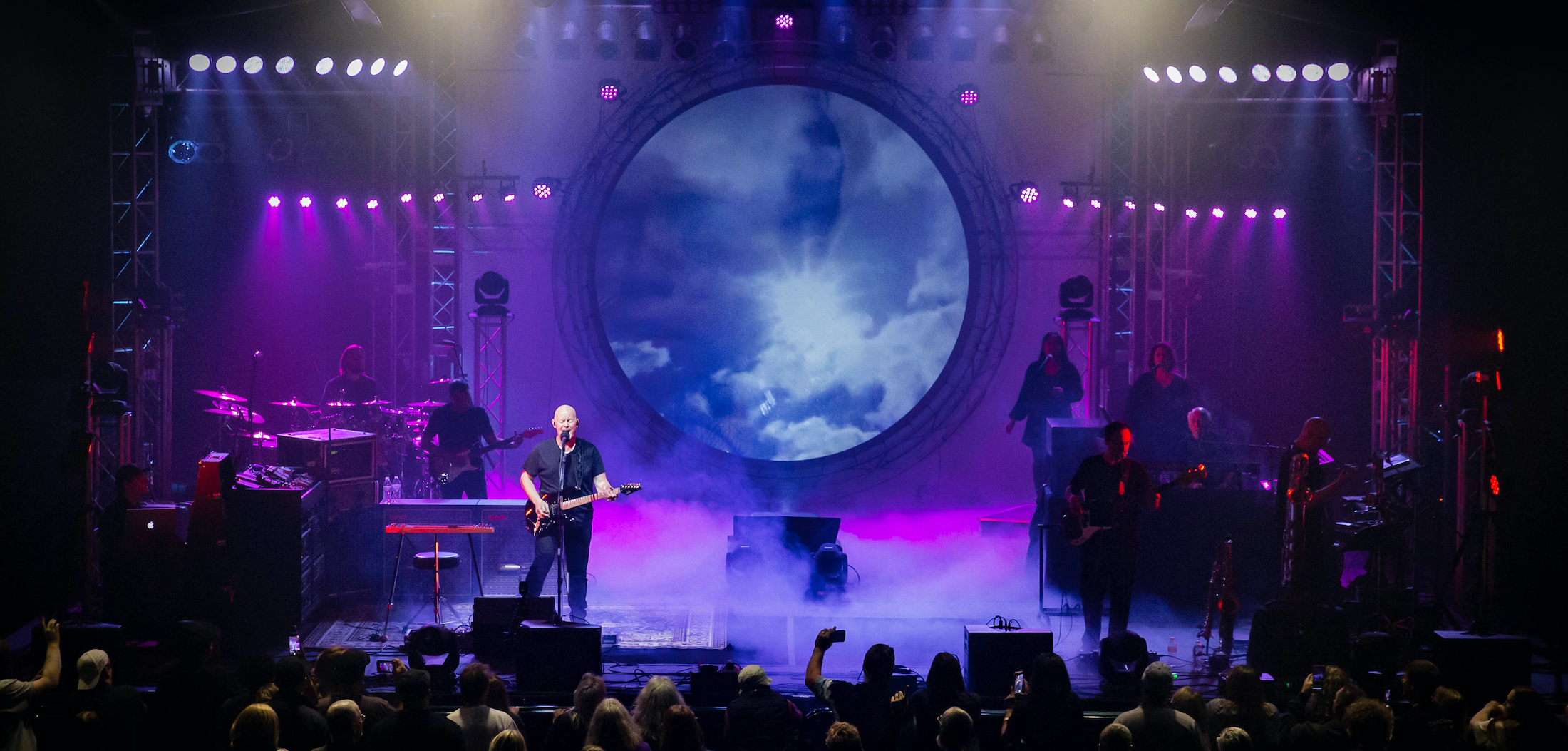 The Nov. 19 date at the Dayton Masonic Center is very much a homecoming for the band, as they have performed in this architecturally stunning theatre to ecstatic audiences twice since 2018. And when SOL appears at Middletown's Sorg Opera House in Janurary, it will be the band's first performance in this artfully restored performance space. So, if you find yourself within driving distance of either city and are seeking an authentic, out-of-body Floydian experience, then don't hesitate to gravitate to one of these Signs of Life shows. And keep your controls set for more SOL shows in 2022.
* FRIDAY, NOVEMBER 19, 2021, 8:00-11:00 P.M.
Dayton Masonic Center, 525 W Riverview Ave, Dayton, OH 45405
Doors open at 7:00 p.m.; show time 8:00 p.m. All ages welcome.
Advance reserved tickets are $20-$45 via HERE 
* SATURDAY, JANUARY 22, 8:00-11:00 P.M.
Sorg Opera House Theater, 63 S Main St, Middletown, OH 45044
Doors open at 7:00 p.m.; show time 8:00 p.m. All ages welcome.
Advanced reserved tickets are $25-$30 HERE
For more information about the band, please visit http://www.signsoffloyd.com or the band's Facebook page: https://m.facebook.com/SignsOfLifePinkFloyd/