Vibrant splashes of neon color filled the rolling hills of Wisconsin the weekend of August 9th-11th, as fans from all around the Midwest came to celebrate the second annual Summer Set Music Festival. Packing the place with an average of 15,000 attendees per day, slightly up from last year's average, the festival maintained a substantial crowd throughout the day and into the night's major acts. "It's exciting to be on the back end of this and see some of the things we jumped off the cliff to work out," said Jack Trash, founder of co-organizing group Sound in Motion. "Maybe next year we jump off a higher cliff." Summer Set focused mainly on electronic music with dubstep, trap, and house music taking center stage for a majority of the headlining positions. However, elements of hip-hop, reggae, and jam were sprinkled throughout the line-up to help balance the testosterone infused glowstick party that took place.
The weather could not have been more perfect Friday afternoon as festival goers arrived at Summer Set and began to set up camp for the weekend ahead. In what could have been easily mistaken for an 80's workout video, thousands of eager teenagers and early twenty-something's flooded the festival grounds to dance the night away, sporting tube tops, glowsticks, tutus, and neon spandex galore. Even Richard Simmons himself would have been proud of the vivid mixture of bright colors resembling a spring break gone horribly wrong.  Many campers got creative with their site, decking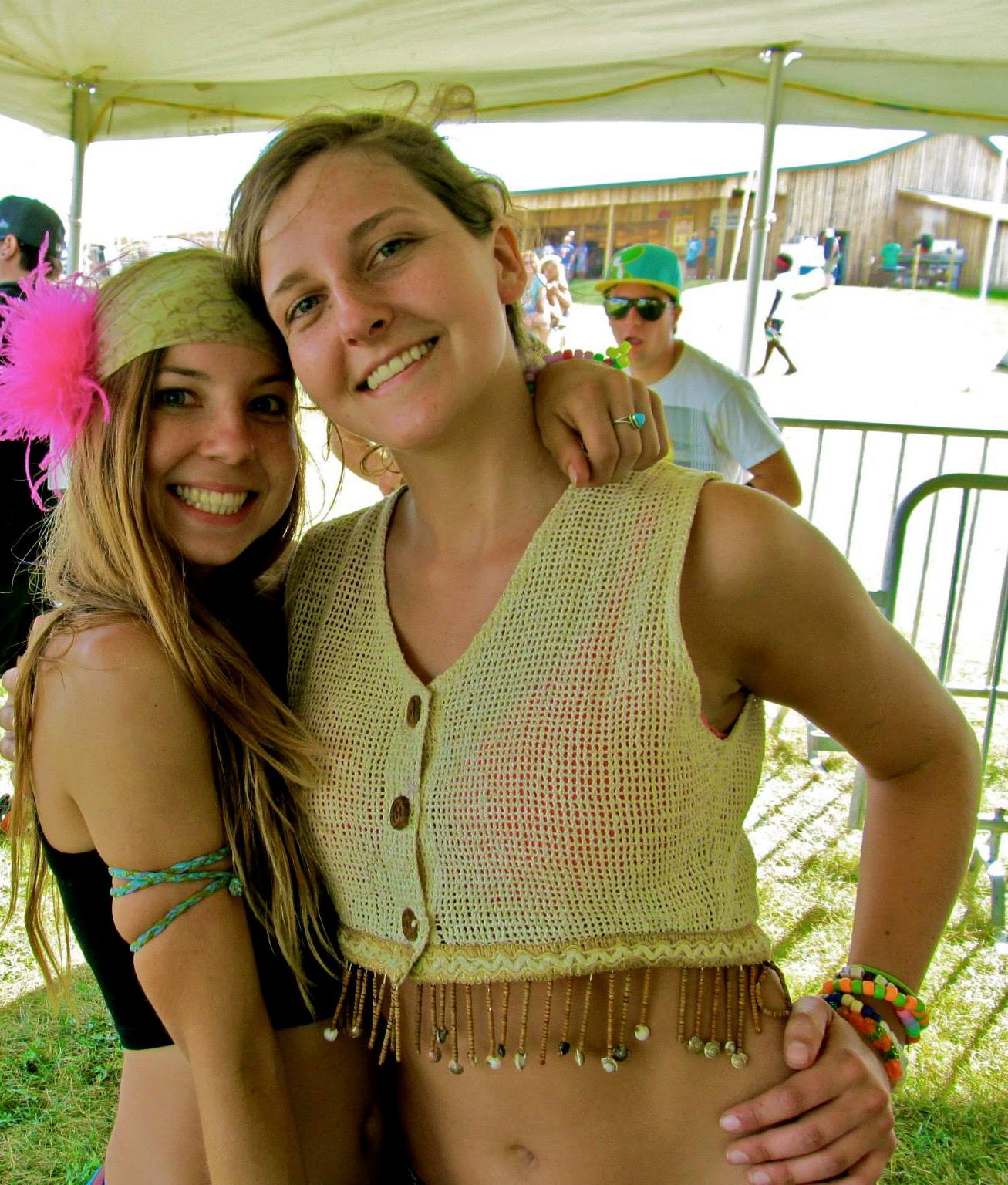 out their tents and canopies with tapestries, state flags, and miscellaneous art work. The campgrounds were split into a north and a south lot, with the main concert bowl area dividing the two lots. Each camping lot contained a general store, bathrooms and showers, and water spigots to re-fill your water bottles.
Right off the bat Friday night of Summer Set packed a punch with a line up chocked-full of diversity. Electro rockers Conspirator started off the weekend right with a high-energy set that got the vibes flying high and the crowd pumped up. Bassist Marc Brownstein of The Disco Biscuits was all smiles as he and guitarist Chris Michetti tore through some thundering dance grooves to the eager audience while keyboardist Aaron Manger the fueled the dance party even more by providing the heavy synthesizers to lay over the beats. One of the major highlights of Friday night was a set by Kingston based reggae legends The Wailers. Rendering through many tunes written by the late Bob Marley, The Wailers preached their positive message of love and peace for the crowd, and the fans responded mightily by singing word for word to their favorite Marley classics like "Could You Be Loved," and "Three Little Birds." No matter your age, size, or history, the fans made it quite apparent that everyone enjoys singing along to classic Bob Marley songs.
Meanwhile at The Grove Stage, disappointed fans were being shut out of the Adventure Club and Tommy Trash shows due to over capacity of the tent. This was one flaw in the design that the festival just couldn't seem to work out. By 9:30 however, the Grove Stage was up and running for one of the most anticipated performances of the night. Electro-soul producer Griz took the stage and rocked his signature blend of funk, dubstep, and hip hop beats. One of the many rising stars in the EDM scene, Griz is providing a unique spark to scene that desperately needs more diversity. While producers are going heavier and harder than ever before, Griz separates himself from the rest by providing soulful melodies and funky beats to his adoring fan base.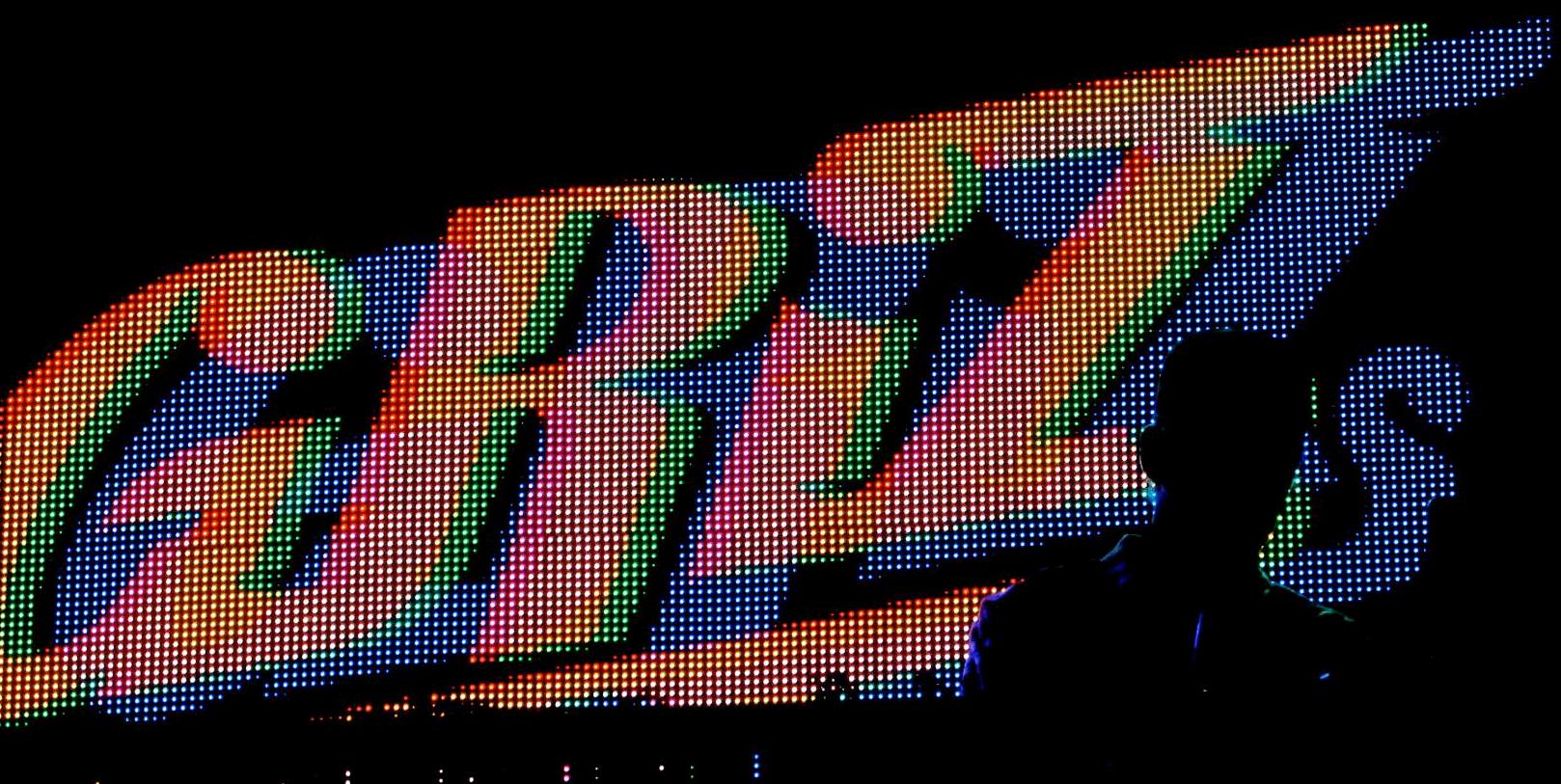 If you've attended any festival in the last few years, chances are you've ran into Big Gigantic, an electronic duo founded by producer/saxophone wizard Dominic Lalli and drummer Jeremy Salken. It seems they play nearly every festival in the country, and have built an enormous fan base off their high-energy performances. Dominic Lalli may be the best hype man in the scene today and has an uncanny ability to involve the crowd and get the best out of his adoring fans. Big Gigantic hit the stage as the headlining act Friday night at midnight and rocked the festival until two in the morning. Big Gigantic ran through the list of fan favorites like, "I Need a Dollar" and "It's Goin Down," as well as adding in a fair amount of new material, a rare occurrence for the Gigantic crew.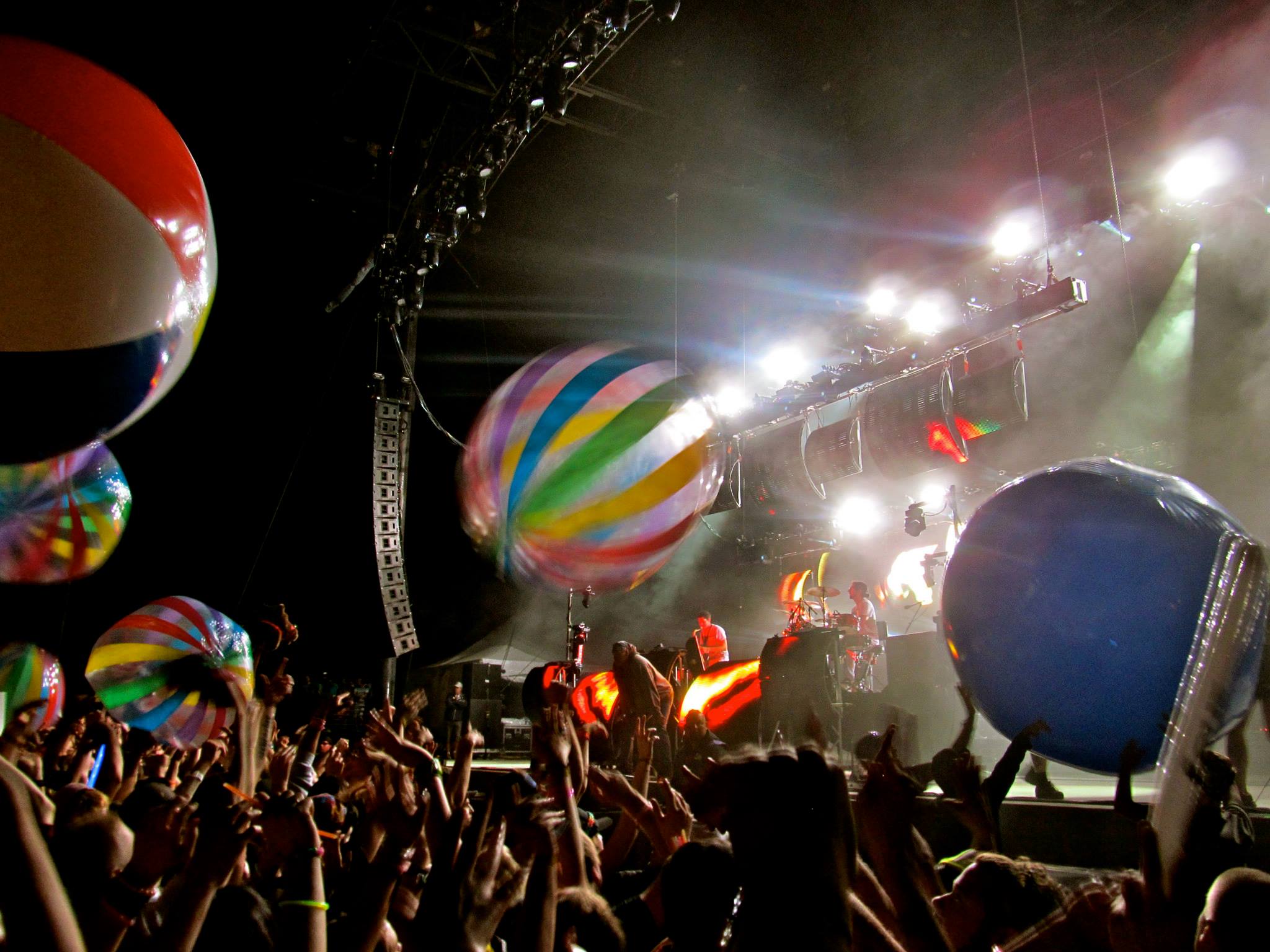 For many the first night of Summer Set was in the books, but for a lucky few there was one final performance Friday night, and it did not disappoint. In a massive collaboration between the jam world and electronic world, Gigantic Underground Conspiracy threw down arguably the best set of the weekend late night in the Grove Stage. Members of Big Gigantic, The Disco Biscuits, Conspirator, and Everyone Orchestra teamed up to form this super group of musicians playing everything from extended improvisation jams and funky lettuce-like grooves, to pulsating and pounding electro house topped with saxophone. It was truly a spectacular sight to see, and left a lasting impression on those lucky enough to catch it.
Although Saturday seemed to lack the initial spark that the other two days encompassed, there was still some stand out musicians that took the stage. Psychedelic rock group Papadosio has been making quite a splash in the festival scene lately, bringing a very organic and spiritual sound to the jam band scene. They bring a style that really sounds like no one else, and that uniqueness has built them a loyal following. Playing an hour long set to a decently large audience, these Ohio boys soared through their melodic songs and experimented with different styles throughout the show.
German house producer Zedd capped Saturday night off with an electric performance that could be heard all across the festival. Thousands of glowstick wielding fans bounced to the thundering sounds of electro house, making even the most stubborn veteran hippie tap their feet at least a bit. This surprisingly strong performance was proceeded by a lack luster show by mash up DJ Girl Talk, who played remixes of your favorite 90's songs over repetitive and generic beat. Nothing to write home about, trust me.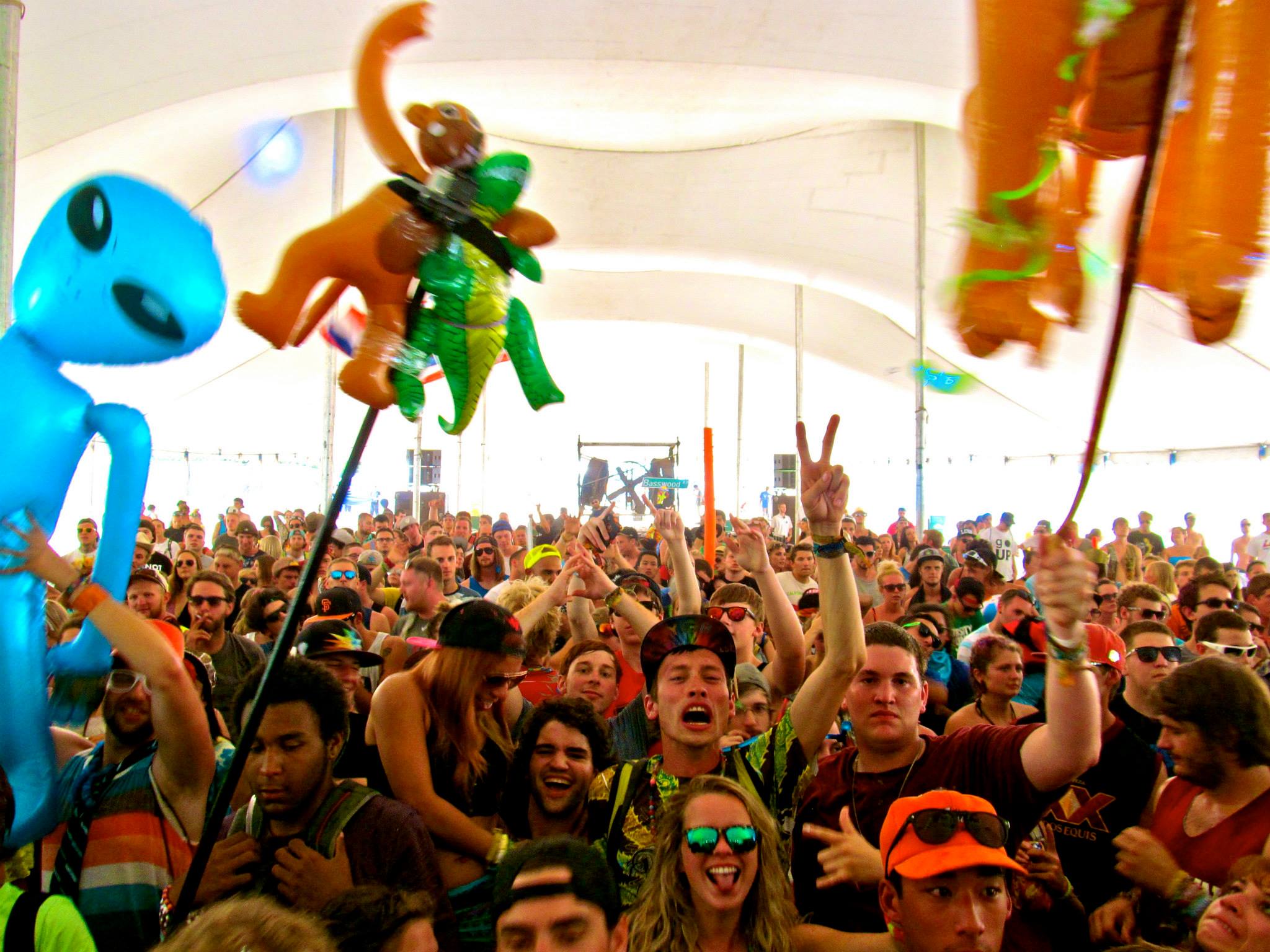 Sunday was much shorter music wise than the previous two days, with the concert bowl opening at 1 p.m. and music only going until 10 p.m. This did not stop the crowd's excitement however, for Sunday meant one thing for many people. Sound Tribe Sector 9 was in the building, and would take the final spot of the night on the main stage. While waiting for the electro rock band to take stage, local bands such as bluegrass pickers Pert Near Sandstone and reggae dub rock band Jon Wayne & the Pain rocked their respective stages. It was quite refreshing to hear some real bluegrass and reggae music in a weekend so jam-packed full of trap, dubstep, and electro house.
Finally after all the other shows had been shut down, the main stage swelled and STS9 took the stage to a tumultuous applause. Tribe got things started with the high energy "Be Nice," into a very standard version of "March." Since they were only playing one set, it did not leave much room for any extended jamming or experimental work. One track they did rip into however was a very well executed "Move My Peeps," which went until about the 11-minute mark and showed off the talents of guitarist Hunter Brown. "When The Dust Settles" followed next, a great song that seems to be loosing a bit of energy. Although it's wonderful addition to their repertoire, its heavy amount of play seems to make some of the more veteran STS9 fans groan. They rebounded to end the set with fan favorite "Scheme," and just like that Murphy said, "Goodnight, thank you so much Summer Set!"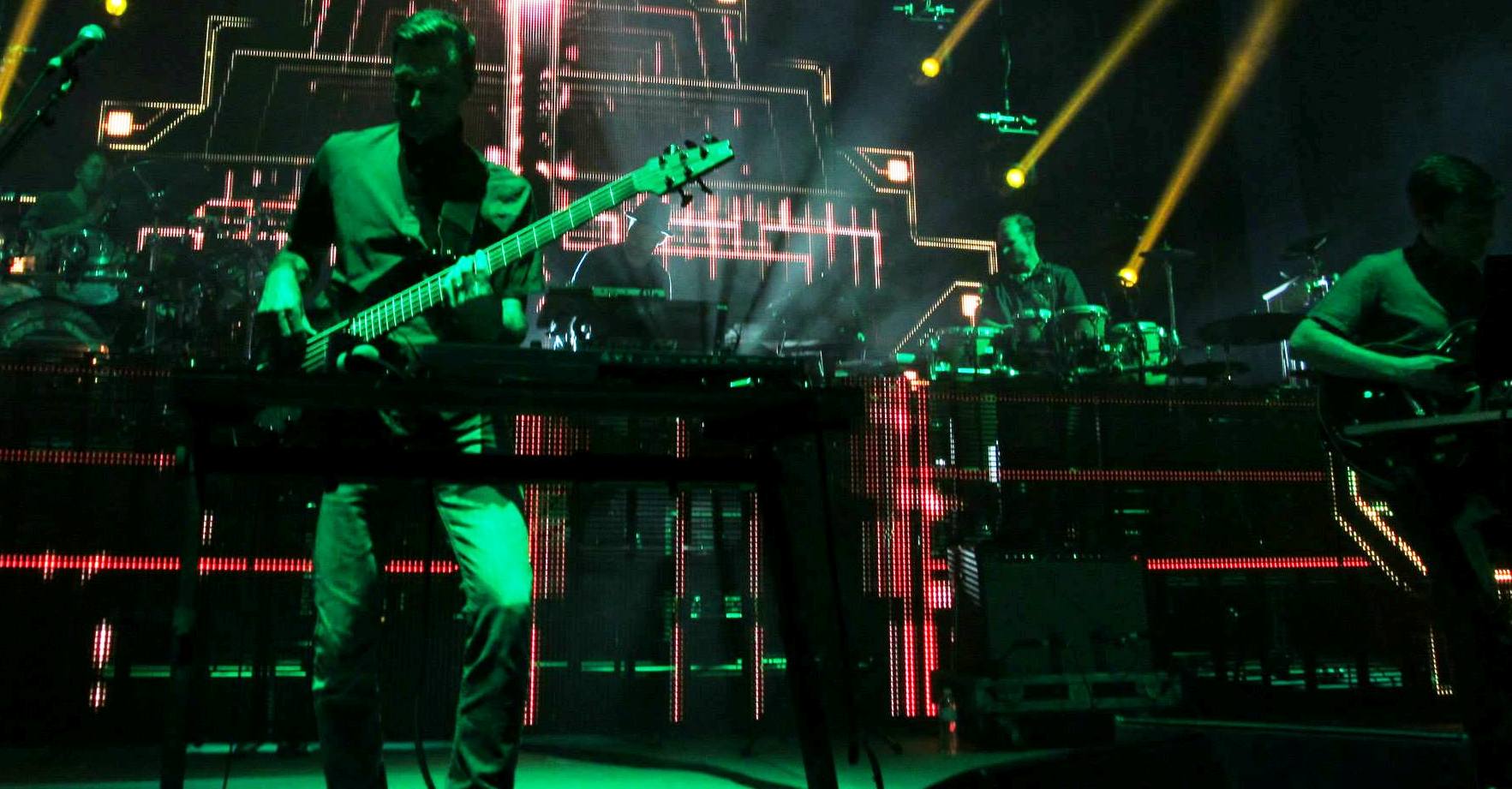 While the heavy drops, rage sticks, and neon were a bit overwhelming at times, it was still a great way to end to the summer and overall a great experience. Summer Set is a festival for all different kinds of people, and a great beginner festival to show those less familiar with the scene. Summer Set has everything you could ask for from a festival, a solid structured layout with a friendly staff and all the resources you need to live in the woods for three full days. Just bring a positive attitude, good vibes, and leave your ego at the gate and you will have a wonderful time at this event. So, if you're a Midwest music lover who is open to discovering new sounds and open minded about life, look no further than Summer Set Music Festival.
Check out more photos from Summer Set 2013.