2016 has been an incredible year for TAUK, the four piece prog-fusion instrumental rockers from Oyster Bay, NY.
To close out the successful year, the boys release a new album on Friday, September 16 called Sir Nebula and kick off a cross-country tour which will see them headlining for the first time on the west coast.
In addition to supporting Umphrey's McGee on their annual trek out west earlier this year, TAUK also had a pair of stellar performances at High Sierra Music Festival in Quincy, CA over the 4th of July weekend. They have truly flourished individually and as a group, often incorporating rotating members of Umphrey's into an improv cover set under the moniker TAUKing McGee.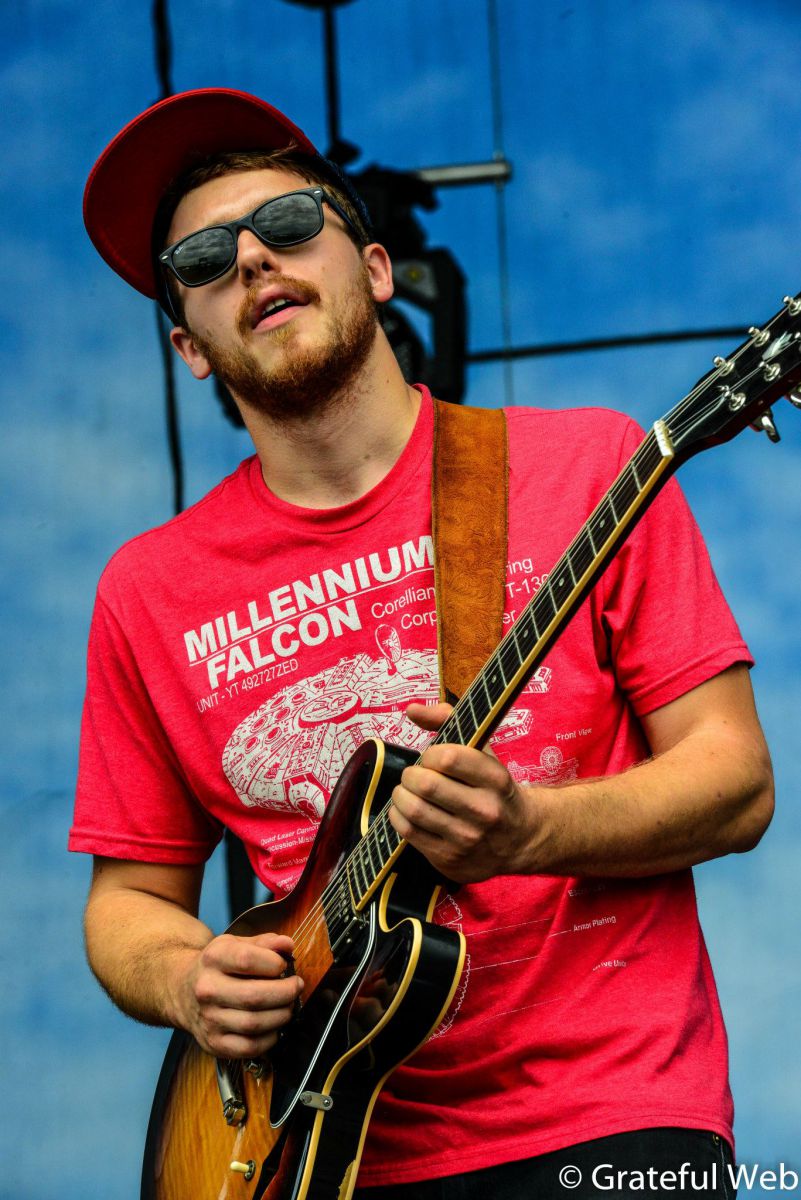 They also were able to spend some time in Los Angeles working with Robert Carranza, an essential piece of the puzzle and described by guitarist Matthew Jalbert as "producer/extra bandmante/life coach just all around great guy" on Sir Nebula.
"It's all new material recording wise, but we have played some of the songs live because it's hard not to" said Jalbert between sets at High Sierra. "But we've definitely made a point not to play all of them until after the album drops. A couple of the songs have been around for a little longer, but most of them are pretty fresh."
One of those familiar and road-tested tunes opens the 12 track disc. "Horizon" begins with a really light and easy-going guitar riff while key-master AC Carter eases into the mix with a hazy organ. Isaac Teel's drumming effortlessly blends from accented knocks and splashes into a full beat and bassist Charlie Dolan carries the whole ensemble forward with curious bass lines.
TAUK has figured out a formula for their music, and they do it well. Part of keeping themselves fresh involves maintaining a dynamic approach. A sharp transition into "Informant" features a dominating bass line and a mellower guitar. The curiosity of the previous track isn't lost, however, as Carter's 8-bit runs seem to challenge Jalbert, forcing the bass back down.
Teel takes a moment to himself to shine through an intricate drum pattern on "Time's Up" and Carter finds a beautifully warm keyboard tone that leaves a thumping bass basking between tight, nearly  reggae guitar upstrokes.
"Program Select", one of but not the longest track on the album at 6:29, plays out like it was written to back a bank heist or hacker-team montage, there is something very in the moment. So far the disk plays out like a show – all of the passages and builds are very natural with lots of wiggle room. Definitely a major win for the album as a whole.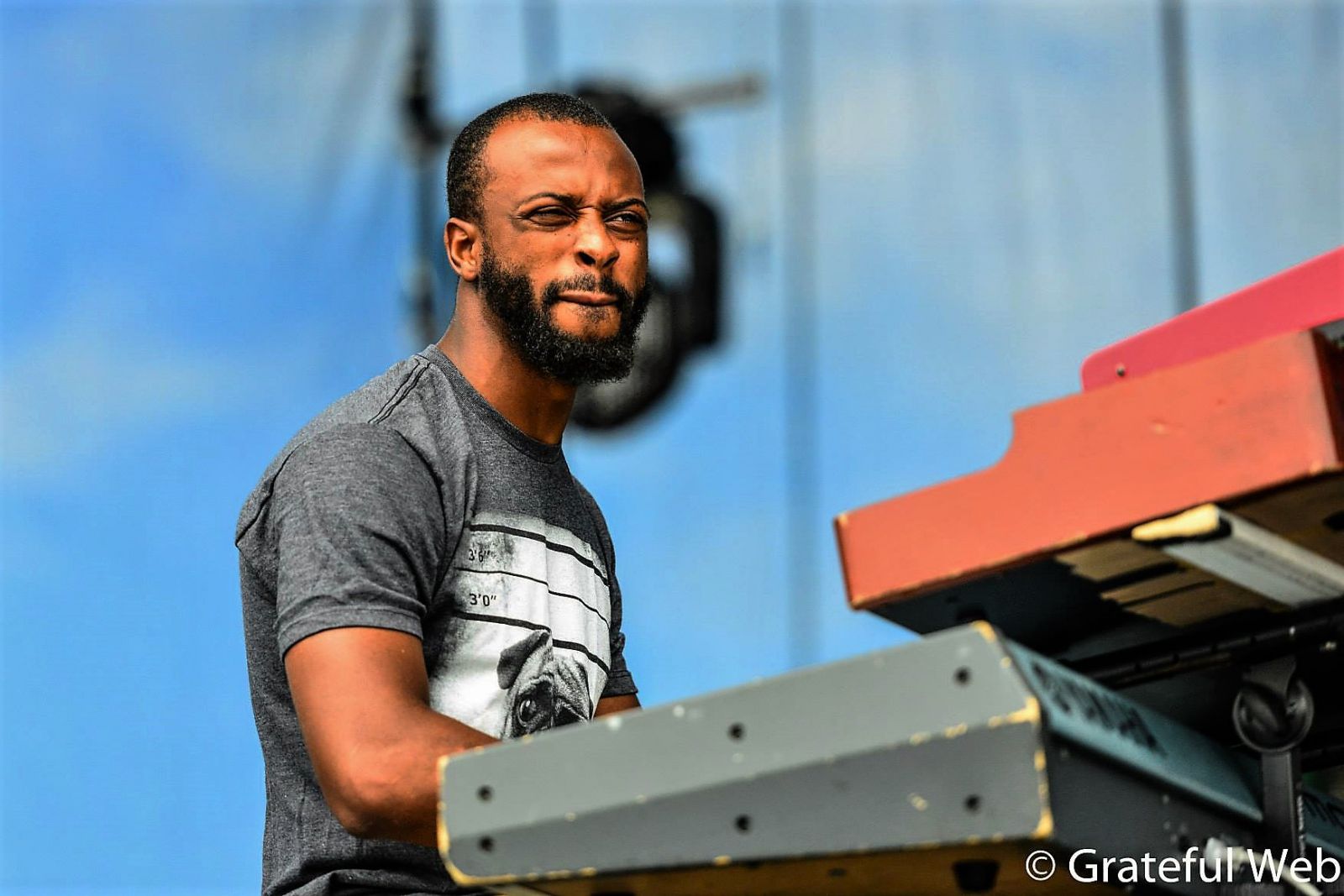 "Rainwalk" features more of Carter's 8-bit intonations, but with heavy layering in what ultimately feels like a Nintendo Harp. They get a hard rock tempo going in the breakdown before petering out in what I can only assume is akin to walking in the aftermath of a major storm. There is high potential for this to be a great improvisational springboard.
A standout new track, "Waver", sits comfortably and smack in the middle of the album, opening with Teel showing off from behind the kit. The 8-bit tones graduate to the wider, scooped vibe of nuanced Playstation effects and Jalbert's guitar really takes on a voice of its own, putting an exclamation point on one of the brightest tracks of the album.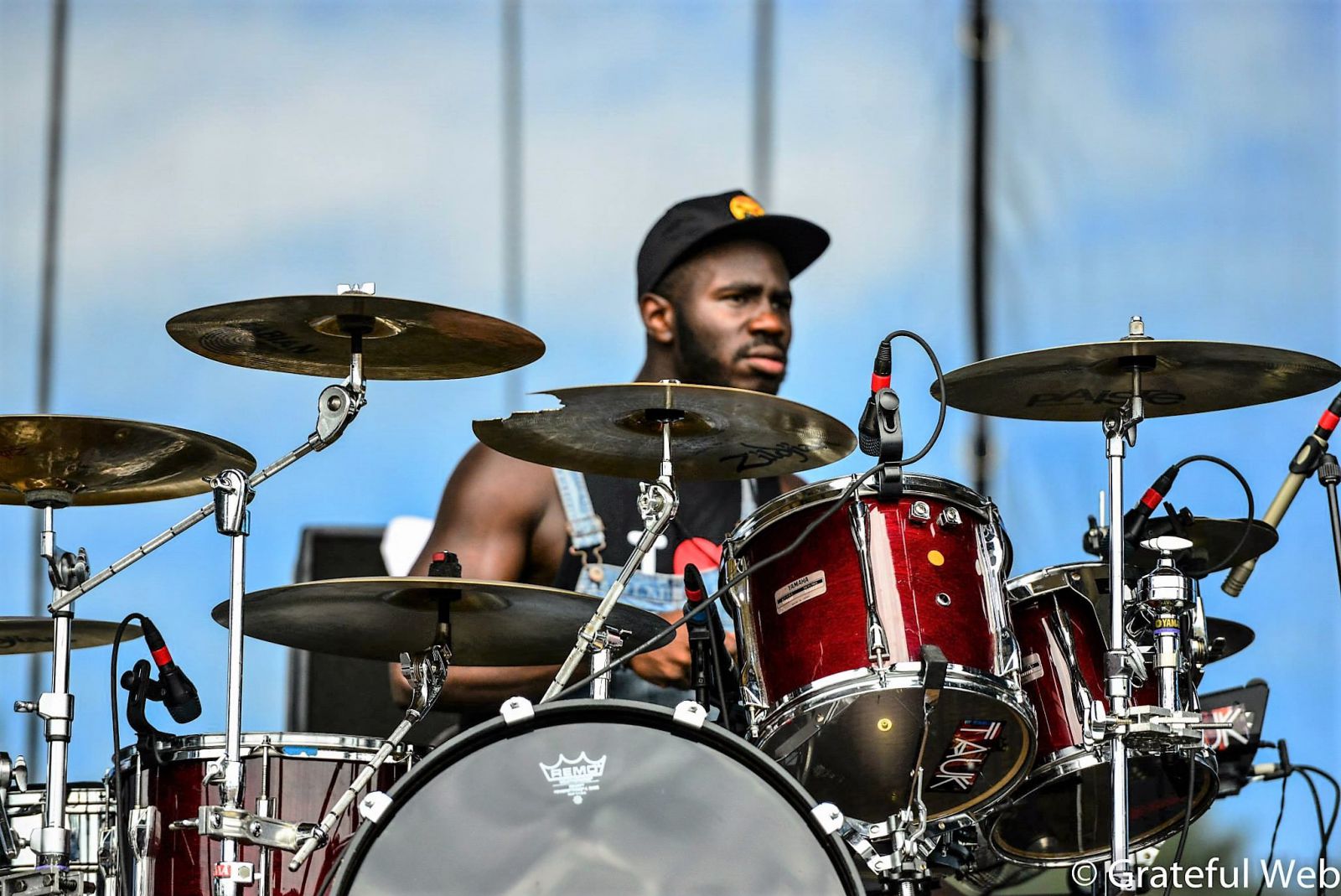 "Resolve" finds the foursome continuing their hot streak with a sexy bass groove over a jazzy lounge setting. It briefly evokes subtleties of harp-like note runs and record samples that build up and onto each other with reverie before resolving.
"Darkwing" is another track that has been road tested before making an album appearance. Breaking the norm with a clean piano intro and minor key line of questioning, perpetuated by the back-and forth call and response section between Jalbert and Carter. At 8 and a half minutes, they opened it up and really let the song forge its own course.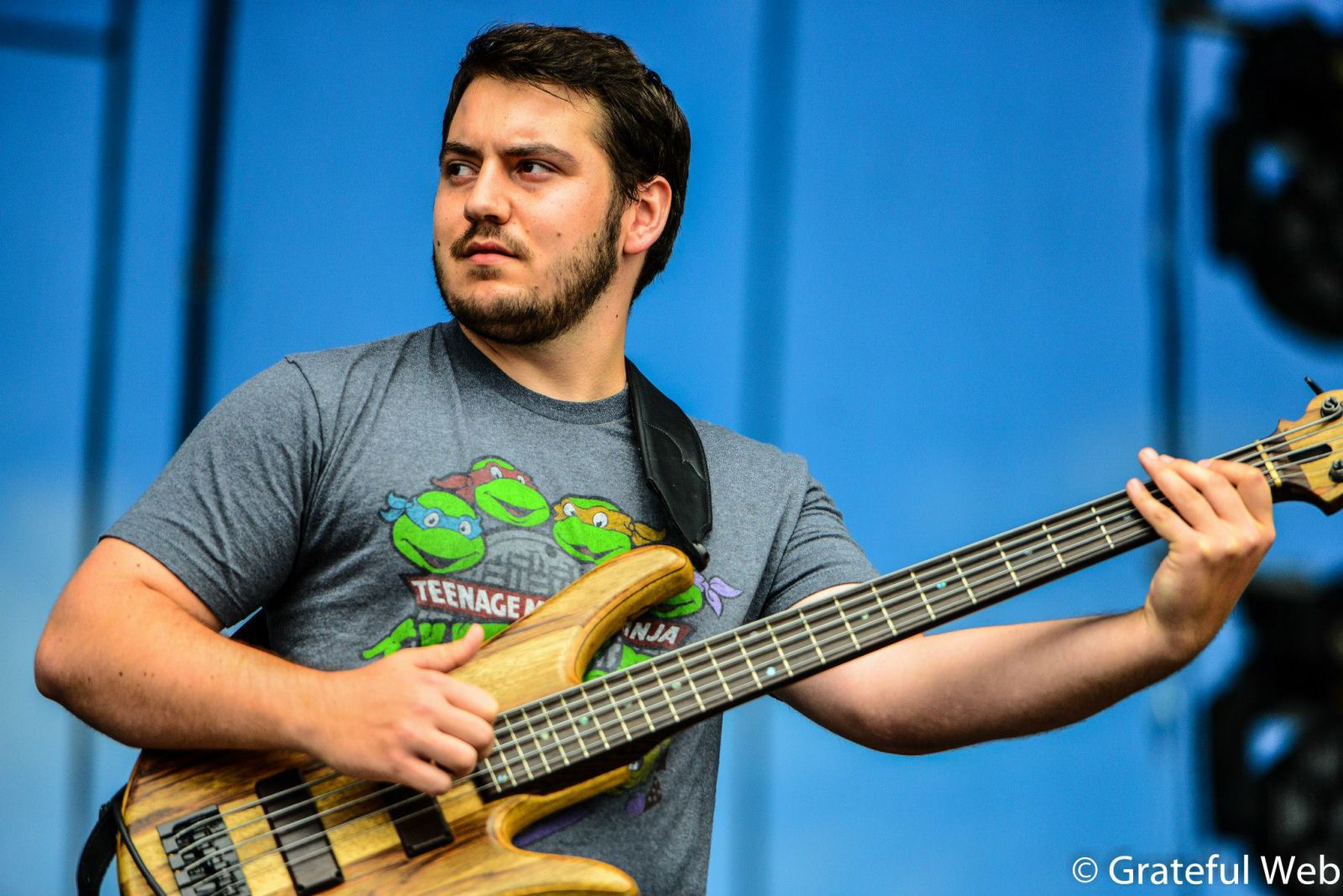 The band slows the pace a bit and airs out the music on "Where You Are…". If the track were the theme song for a video game, somewhere around the 2 and a half minute mark is when the playable character would encounter a boss. The mood shifts dramatically, but not for long before returning to the main theme and disintegrating into "Shenanigans."
Featuring moody, mischievous guitar runs and foreboding waves of synths, "Shenanigans" is a high energy tune written for driving fast with the windows down. "Flashbacks" opens the door and politely invites the listener inside as if to say "Welcome, let this walking bass line show you around."
The twelfth and final track on the album, "Sunshine Harry" is special to the band. Originally recorded during their sessions for 2013's Homunculus, the track was left off the final product. Its eerie mood worked better for a single release later in the year around Halloween.  On Sir Nebula, however, they rework the track and add nearly an entire minute.
There is nothing outright surprising about this album. If you are looking to be blown away with new concepts, take a deep breath and remember why you enjoy TAUK in the first place. Sir Nebula is a benchmark of the last year and a half and a testament to how much they have grown under the inventive wing of their predecessors and friends and in their relentless strive to play well and have fun doing it.
Tour Dates:
09/16/16 - Brooklyn Bowl, Brooklyn, NY
09/17/16 -Brooklyn Bowl, Brooklyn, NY
09/22/16 - 09/23/16 Resonance Music & Arts Festival, Thornville, OH
09/24/16 - Catskill Chill Music Festival, Lakewood, PA
10/05/16 - Rex Theater, Pittsburgh, PA
10/06/16 - Deluxe at Old National Centre, Indianapolis, IN
10/07/16 - The Stache, Grand Rapids, MI
10/08/16 - The Miramar Theatre, Milwaukee, WI
10/09/16 - 2720 Cherokee, St. Louis, MO
10/12/16 - Blue Moose Tap House, Iowa City, IA
10/13/16 - Waiting Room, Omaha, NE
10/14/16 - Aggie Theatre, Fort Collins, CO
10/15/16 - The Fillmore, Denver, CO
10/18/16 - The State Room, Salt Lake City, UT
10/20/16 - 10/23/16 - Hangtown Music Festival, Placerville, CA
10/22/16 - Arcata Theatre Lounge, Arcata, CA
10/26/16 - HiFi Music Hall, Eugene, OR
10/27/16 - Volcanic Theatre Pub, Bend, OR
10/28/16 -  Star Theater, Portland, OR
10/29/16 - Nectar Lounge, Seattle, WA
10/30/16 - Wild Buffalo, Bellingham, WA
11/02/16 - Moe's Alley, Santa Cruz, CA
11/03/16 - Velvet Jones, Santa Barbara, CA
11/04/16 - The Roxy, Hollywood, CA
11/05/16 - The Loft @ UCSD, La Jolla, CA
11/06/16 - Last Exit Live, Phoenix, AZ
11/09/16 - Three Links, Dallas, TX
11/10/16 – Parish, Austin, TX
11/11/16 - Last Concert Café, Houston, TX
11/12/16 - The Howlin' Wolf, New Orleans, LA
11/13/16 - Duling Hall, Jackson, MS
11/15/16 – Mavericks, Jacksonville, FL
11/16/16 - The Social, Orlando, FL
11/17/16 – Crowbar, Tampa, FL
11/18/16 - Variety Playhouse, Atlanta, GA
11/19/16 - New Mountain Theatre, Asheville, NC
11/30/16 - Charleston Pour House, Charleston, SC
12/01/16 - The Broadberry, Richmond, VA
12/02/16 - Baltimore Soundstage, Baltimore, MD
12/03/16 - Chameleon Club, Lancaster, PA
12/07/16 - The Westcott Theater, Syracuse, NY
12/08/16 - Putnam Den, Saratoga Springs, NY
12/09/16 - Higher Ground, South Burlington, VT
12/10/16 - The Outer Space Ballroom, Hamden, CT
12/30/16, State Theatre, Portland, ME
12/31/16, House of Blues, Boston, MA