The dynamic duo of the Trey Anastasio Band, led by Phish guitarist Trey Anastasio, and Goose flew like a red bird into Cool Insuring Arena in Glens Falls, NY on November 13, 2022 for the fourth of eight shows on their collaborative Northeastern Fall run. Their sets grew wings and took flight with monster sit-ins by both bands. This tour has been a jam rock fan's dream, and this show at the classic hockey arena in the Capitol region of New York was no exception.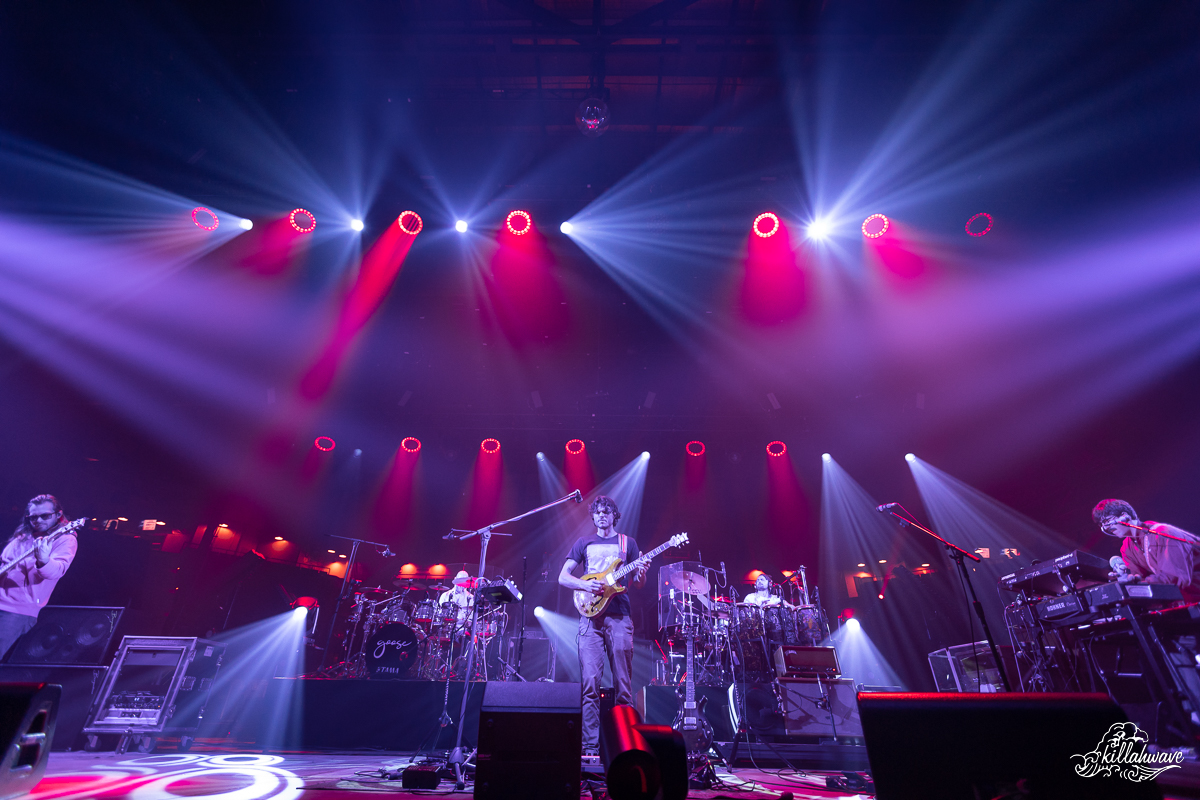 Goose, the Connecticut based indie jam band who sold out Radio City Music Hall earlier this year, kicked off the festivities in this old school Empire State venue. This band walked on stage with guns blazing, and dropped into the high energy "So Ready." Guitarist Rick Mitarotonda used the TC Helicon Voicelive 3 to enhance his already stellar vocals, and this familiar sound brought instant joy to fans. Multi-instrumentalist Peter Anspach fired up the clav early, while drummer Ben Atkind and percussionist Jeff Arevalo laid down racing beats in lock step. This jam went deep early, as the guitar and drums mingled with euphony.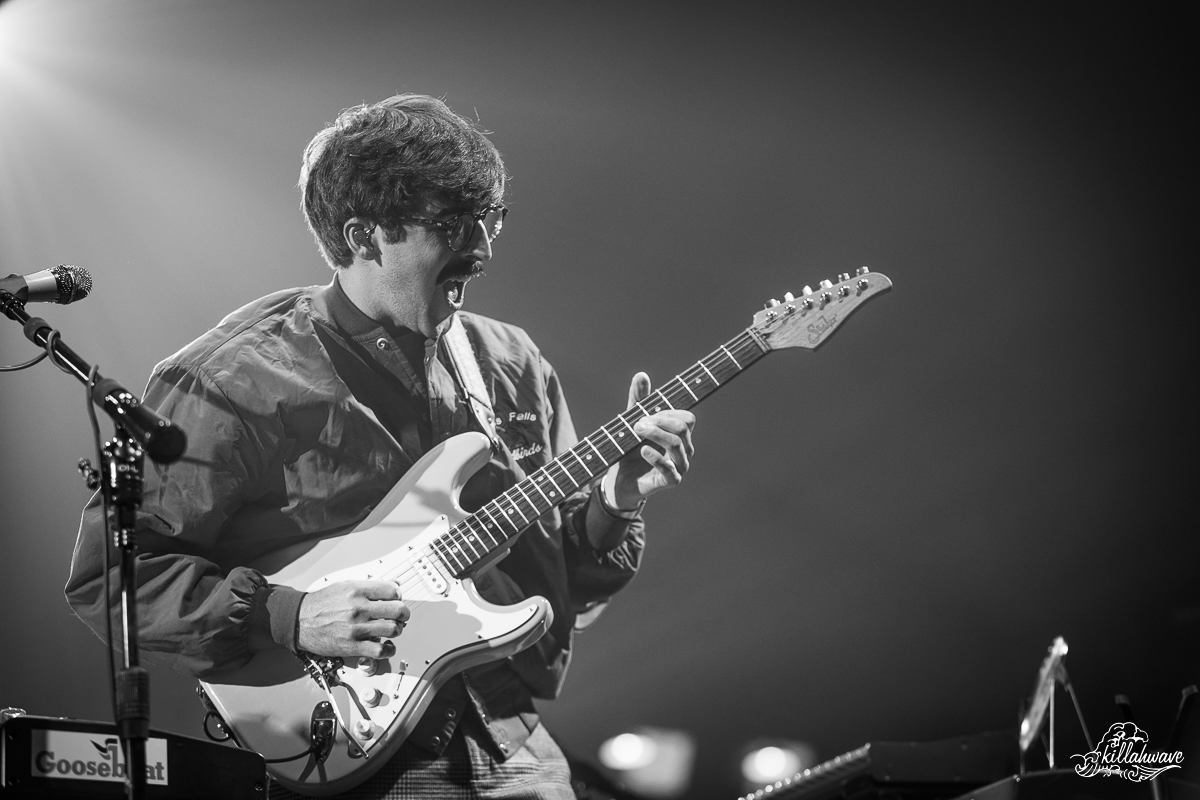 Newer tune "California Magic" was up next, and included a tasty build up. The band decided to play a brand spanking new tune next, "Thatch." Anspach commented that the song was merely two days old, and included a thumping, funky bass line by Trevor Weekz. This is sure to evolve into a heater over time.The Band's "Don't Do It" followed, with a healthy serving of soulful vocals by Mitarotonda. Jam vehicle "Madhuvan" proceeded with a twenty minute rager full of tension and release that proves this band can clearly hold their own.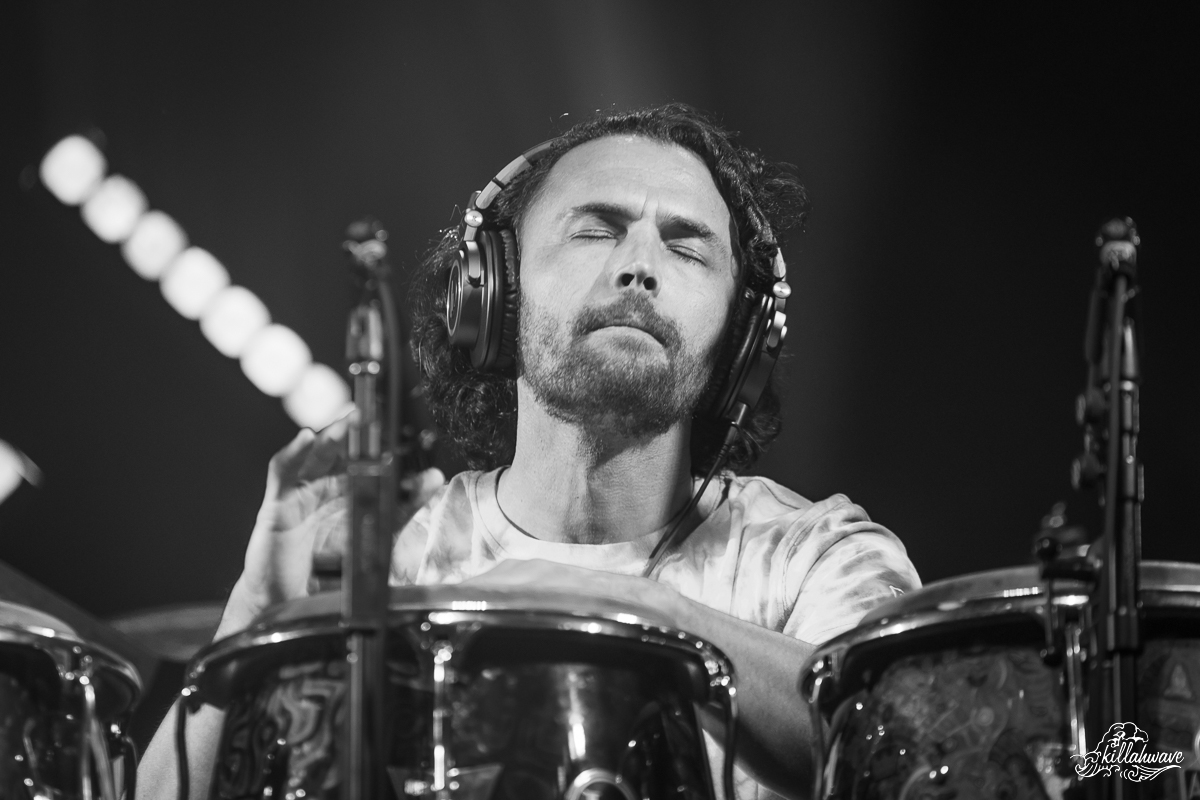 Anspach grabbed the mic to express their gratitude for being on tour with the legendary guitarist Anastasio, and welcomed him to the stage for a searing rendition of "Red Bird." Not only did Anastasio contribute his signature tones, but this red bird sang the second verse, much to the delight of the Phish fans in the crowd. The guitar duel between Mitarotonda and Anastasio continued with vigor as both musicians played off of one another jubilantly. Anastasio stayed on stage for a fiery, set closing "Hot Tea." The crowd sang in unison during this fan favorite closer. The funky, high speed, bluesy guitar weaving made this rendition quite memorable, and ended this blazing set on a high note.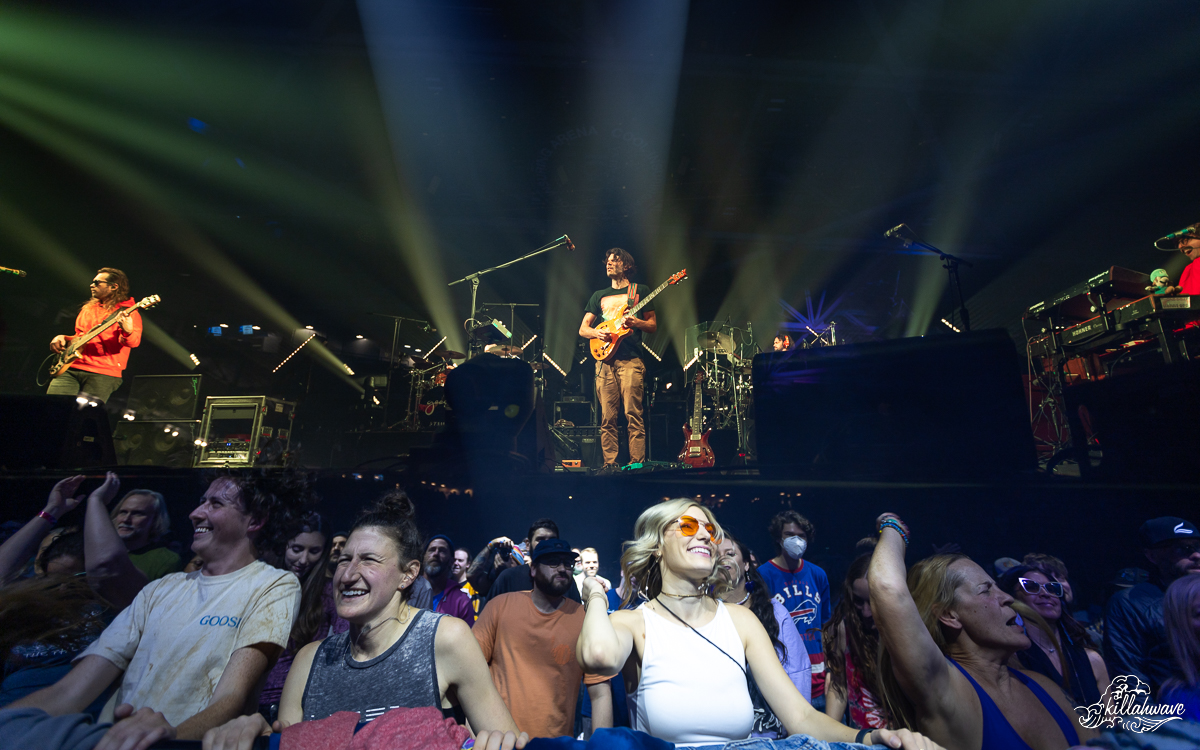 After a short break, the Trey Anastasio Band took the stage, and started their set with the bubbly "Drifting." The band unleashed a tight groove, and delved into Phish territory early with "Set Your Soul Free." The horns section, consisting of saxophonist James Casey, trumpeter Jennifer Hartswick and trombonist Natalie "chainsaw" Cressman, lent their talented voices along with horn accompaniment. The crowd was loving this tune as expressed by the raucous dance party. "Ocelot," another breezy Phish tune, followed. The horns added a distinctive jazzy feel. This song flowed perfectly into a lesser played Phish tune, the instrumental "Magilla."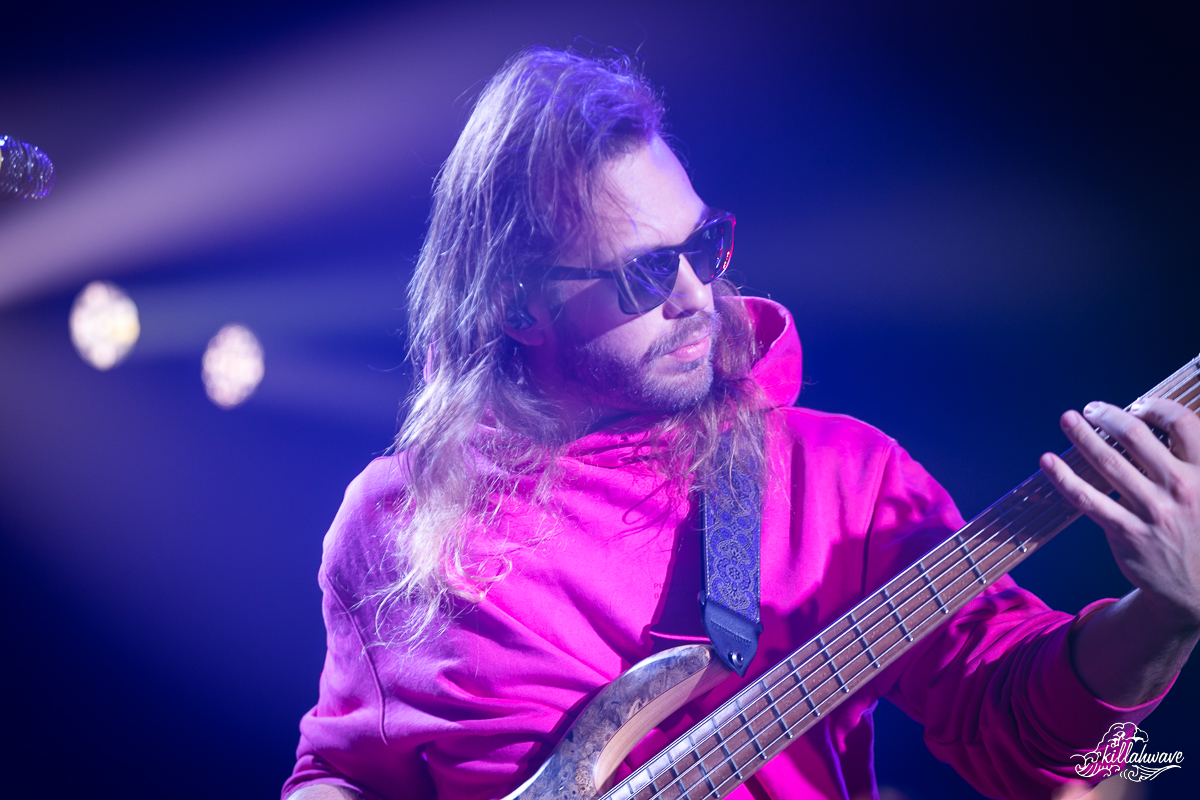 The sextet continued with "A Wave of Hope" next, which Anastasio penned during the recent covid-19 pandemic, while being locked up in his New York City apartment. Casey gave a great solo on the saxphone, complete with a late night feel. Anastasio's precise guitar licks layered nicely atop the percussive machine of drummer Russ Lawton and percussionist Cyro Baptiste. Upon conclusion of the song, Anastasio mentioned how good it felt to be back home, referring to his time in spent in jail nearby. He also acknowledged that there are no pillows in jail, which ushered chuckles from the crowd.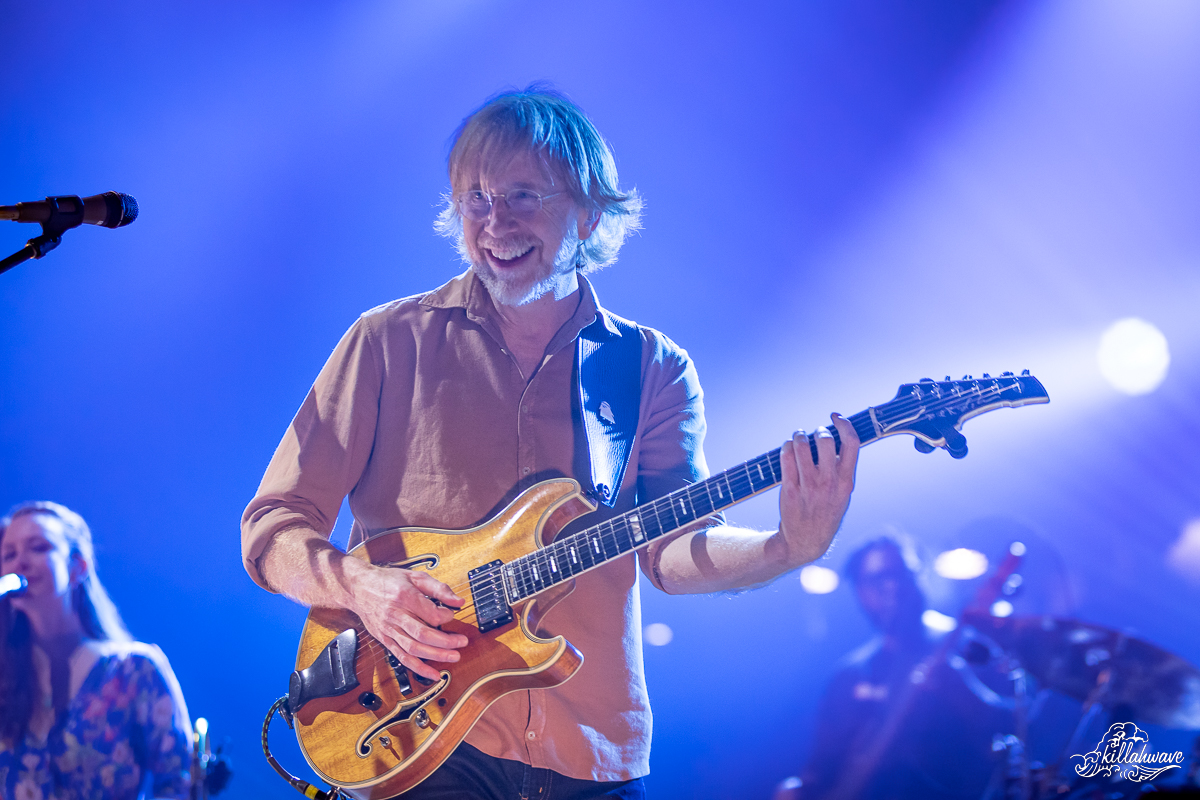 The mood dipped for a much needed chill moment during the Phish tune, "Shade." This dip was fleeting as the band dove right back into the high energy "Burlap Sack and Pumps." "Spin" was up next, followed by a short but ripping "Last Tube." "Hey Stranger," from Anastasio's recent release Mercy, flowed nicely into "Valentine."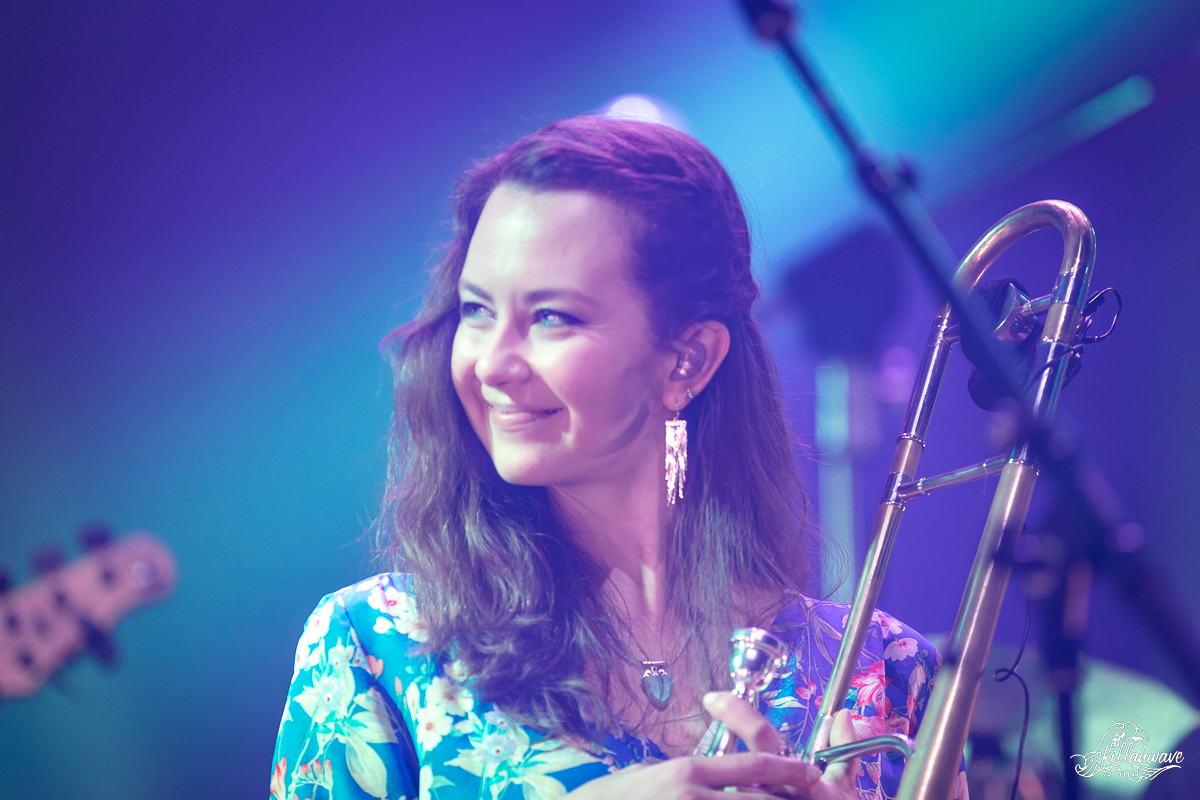 Anastasio decided it was time to invite two members of Goose to join this jazzy jam party on stage, Mitarotonda and Anspach, for a face melting "Mr. Completely." The dual guitars were just one magical component of this sweet jam. Keyboardist Ray Paczkowski and Anspach melded together like butter, along with Baptiste's perfectly placed percussion and solos by each member of the horn section. One final Phish tune closed out this truly special set, "Rise/Come Together."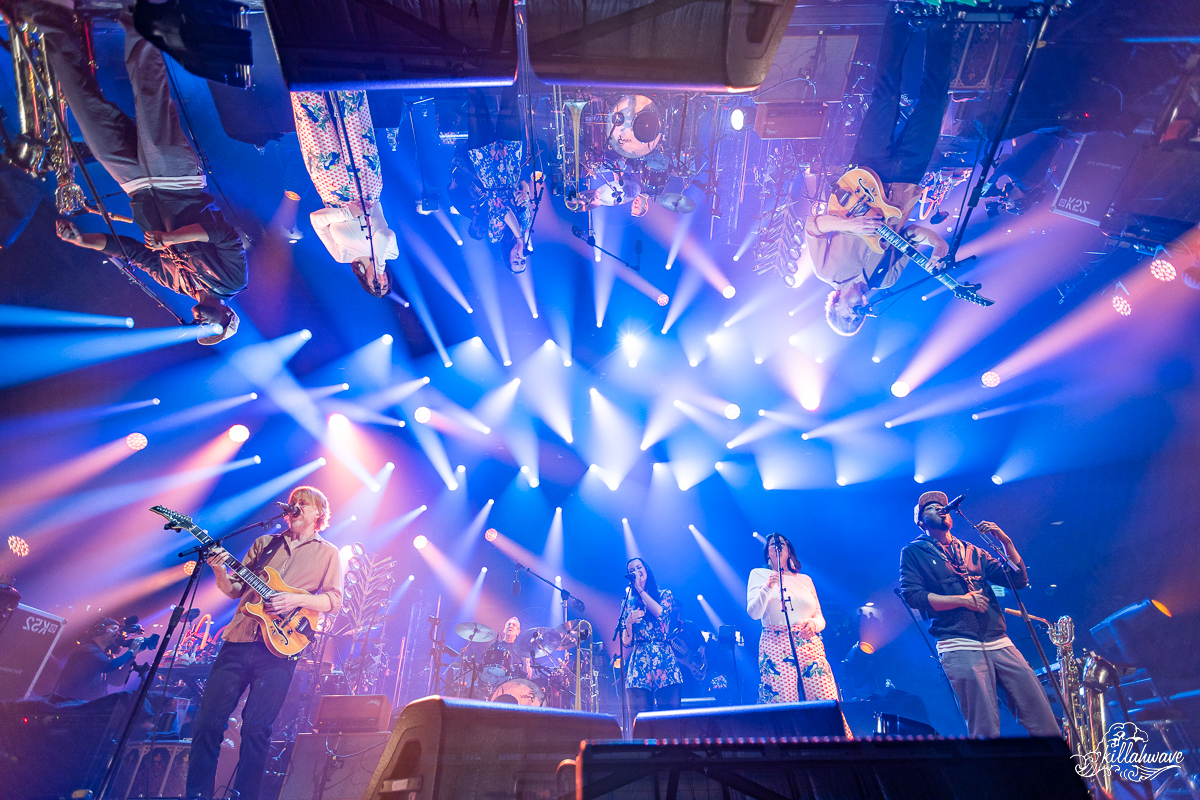 As the musicians left the stage, the crowd erupted with applause. All twelve band members from both bands returned for the last song of the evening, Phish's "Possom." Baptiste took a tour of the stage with his large instruments. He eventually ended up on the side, along with Atkind, Weekz and Arevalo who were also utilizing his incredible cache of percussion toys. Mitarotonda once again showed he has the chops to play almost anything. The show ended on another incredible note, as everyone on stage and in the crowd had a huge smile.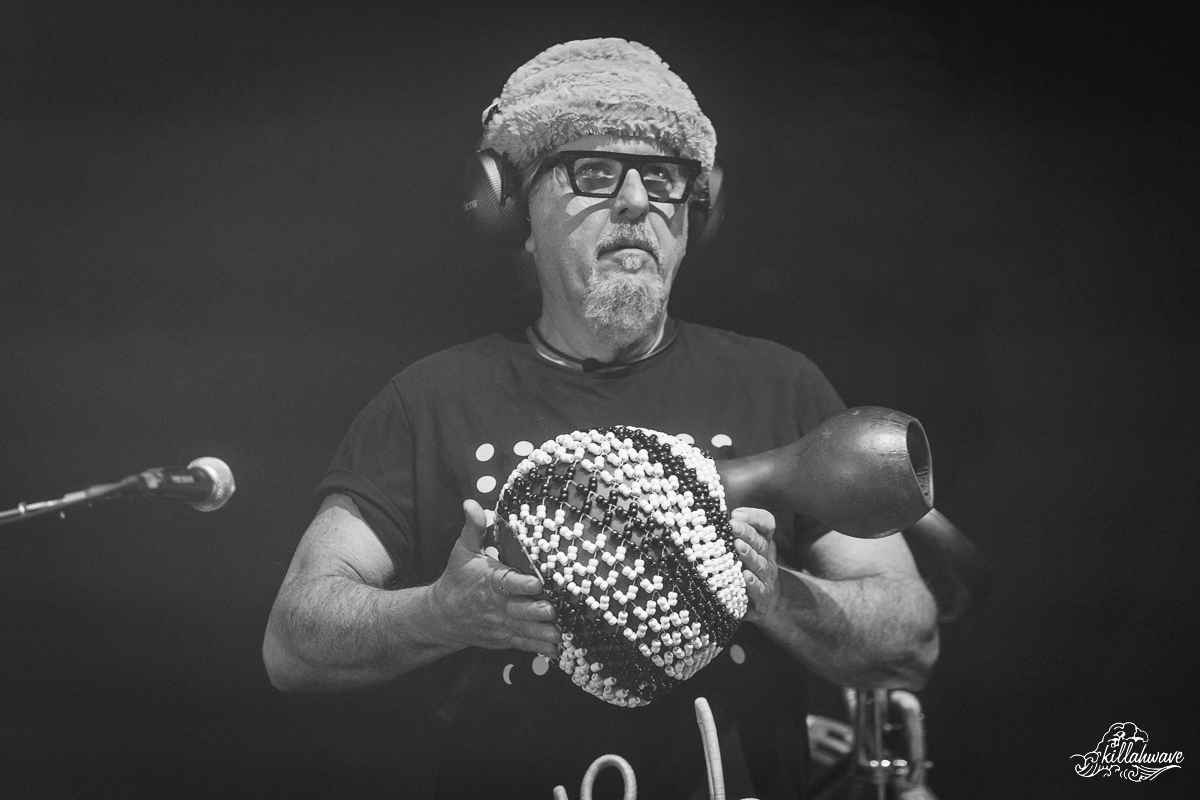 These two flaming hot bands are back in action again tonight at Eagle Bank Arena in Fairfax, Virginia. Tickets are still available at this link. Catch them while you still can, as only three shows remain.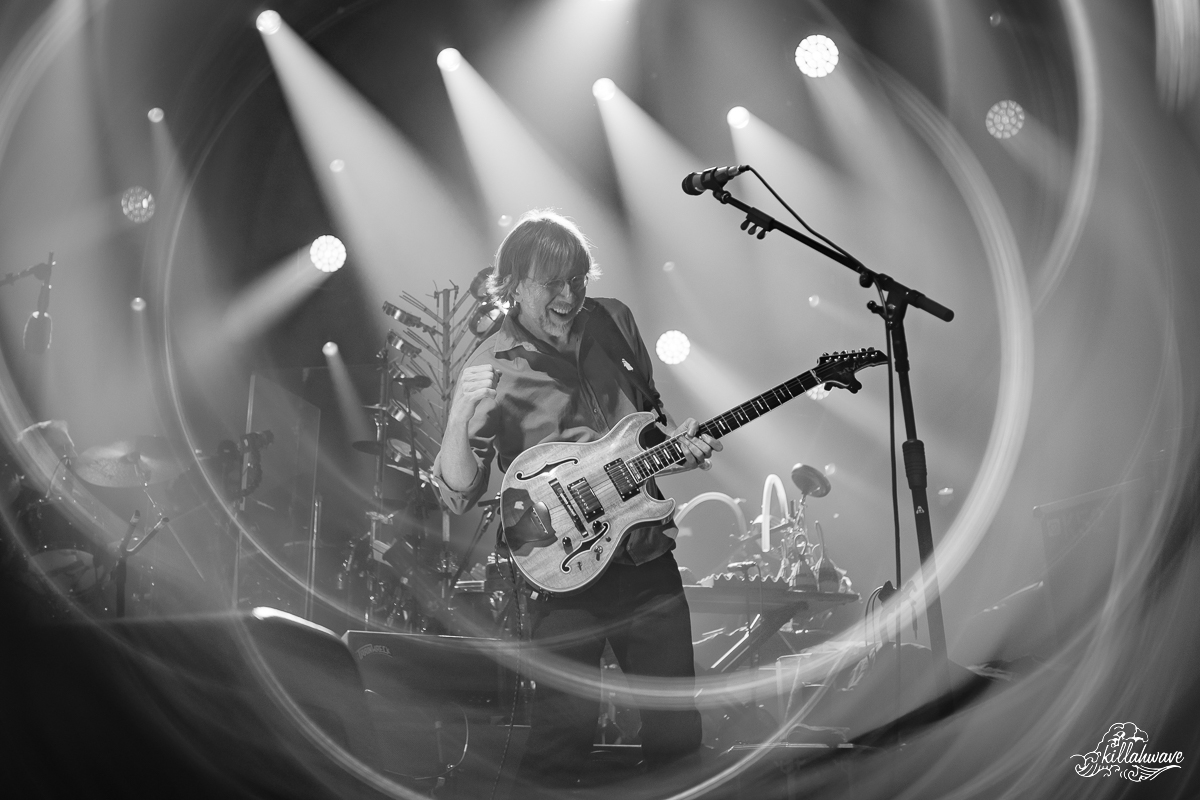 Check out more photos of Goose and Trey Anastasio Band from the show!
Goose Set
So Ready, California Magic, Thatch[1], Don't Do It[2], Madhuvan, Red Bird[3] > Hot Tea[4]
Trey Anastasio Band Set
Drifting, Set Your Soul Free, Ocelot > Magilla, A Wave of Hope, Shade, Burlap Sack and Pumps, Spin, Last Tube, Hey Stranger > Valentine, Mr. Completely [5], Rise/Come Together[1]
Encore
Possum [6]
Notes
[1] FTP.
[2] The Band.
[3] With Trey Anastasio on guitar and vocals.
[4] With Trey Anastasio on guitar.
[5] Peter Anspach on keys and Rick Mitarotonda on guitar.
[6] Peter Anspach on keys, Rick Mitarotonda on guitar, and Jeff Arevalo, Ben Atkind, and Trevor Weekz on percussion.