Rock behemoths Umphrey's McGee descended upon the legendary Red Rocks Amphitheatre in Morrison, Colorado this Friday for their first of two shows, delivering an all-encompassing set of classics, new tunes, sit-ins and covers, including an emotional rendition of the Queen and David Bowie classic "Under Pressure" featuring the great Jennifer Hartswick of Trey Anastasio Band on vocals.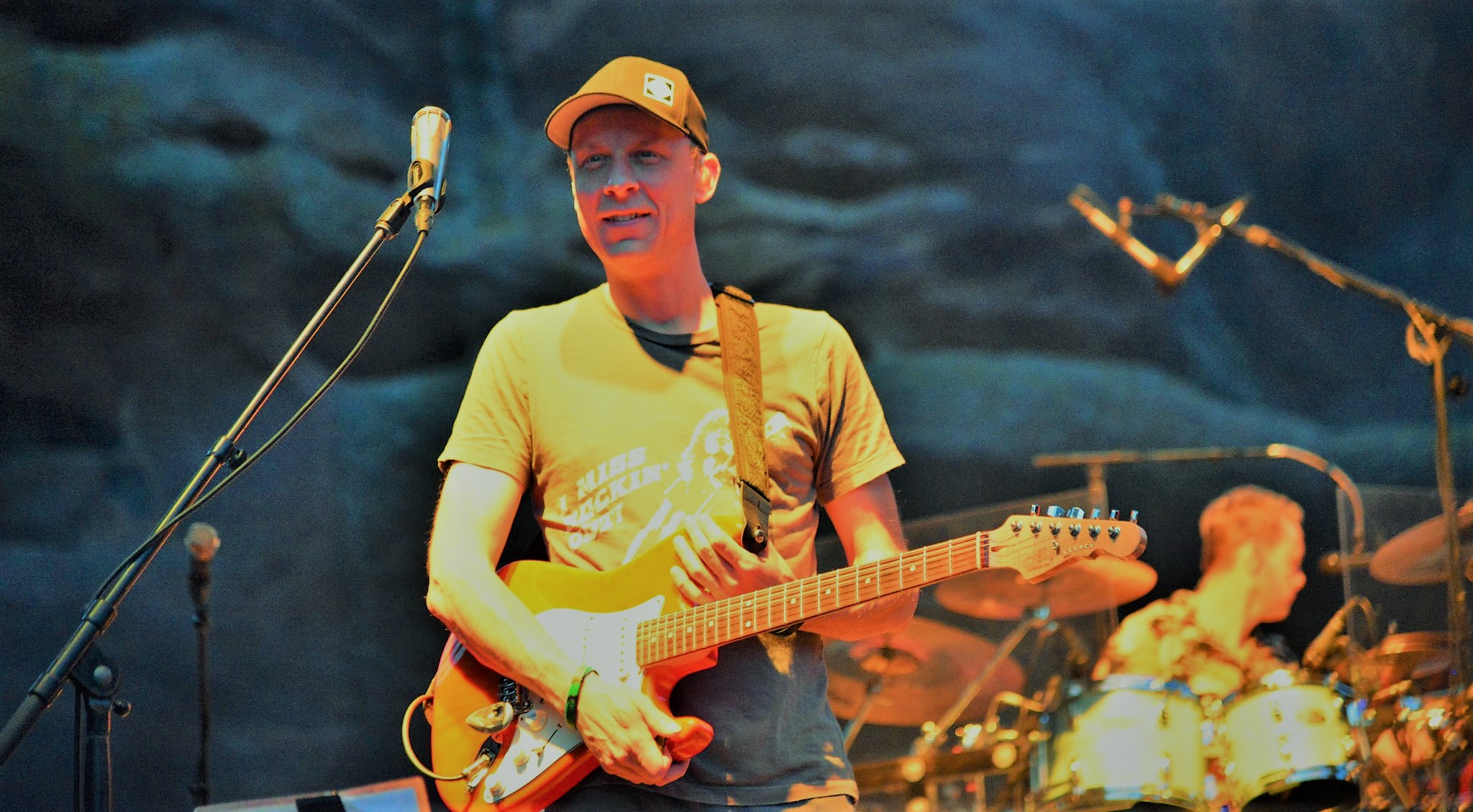 Fresh off the heels of an old-school barn burner at the Dillon Amphitheatre, Umphrey's wasted no time diving into their extensive catalog Friday, opening the first set with the appropriately titled "Bad Friday." A well-oiled machine, the band directed their energy into "Divisions" next which featured some crafty guitar-work from lead guitarist Jake Cinninger. "Walletsworth" and "Slacker" followed next, keeping the old-school energy from Dillon moving through Red Rocks. "Slacker" clocked in at almost 16 minutes, providing the space for the most improvisational work of the night. Rhythm guitarist Brendan Bayliss traded licks with Cinninger, while keyboardist Joel Cummins kept the groove airy and fresh. "Speak Up" and "Little Gift" followed, with a high-energy of fan favorite "Divisions" closing out the first set.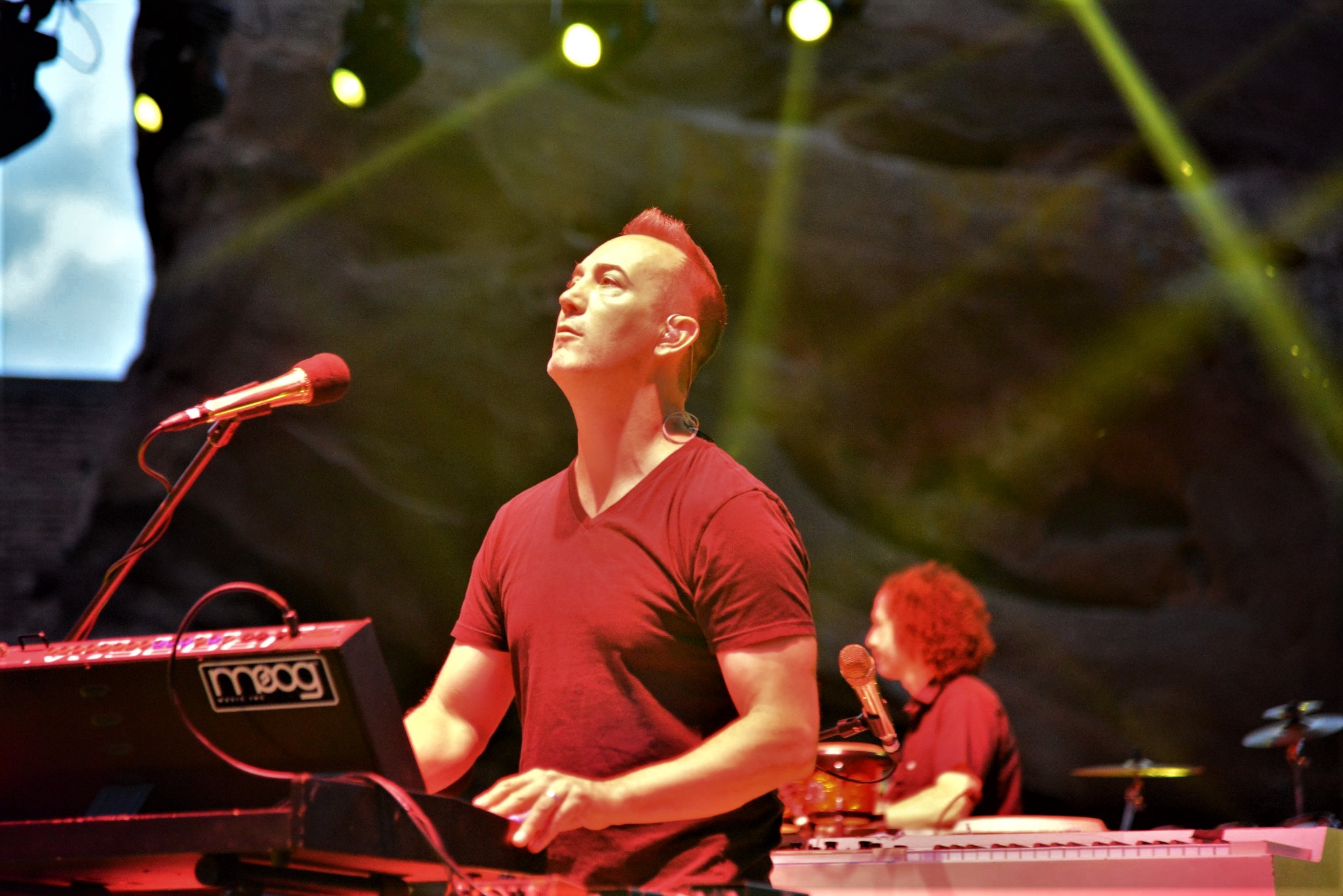 After a short break to let the Colorado crowd catch its breath, Umphrey's McGee took the new track "Small Strides" for a ride, marking only the second time the band has played the tune live. It certainly feels as if Strides will become a main staple within the UM repertoire, as the band operated around the song with extreme comfortability and confidence.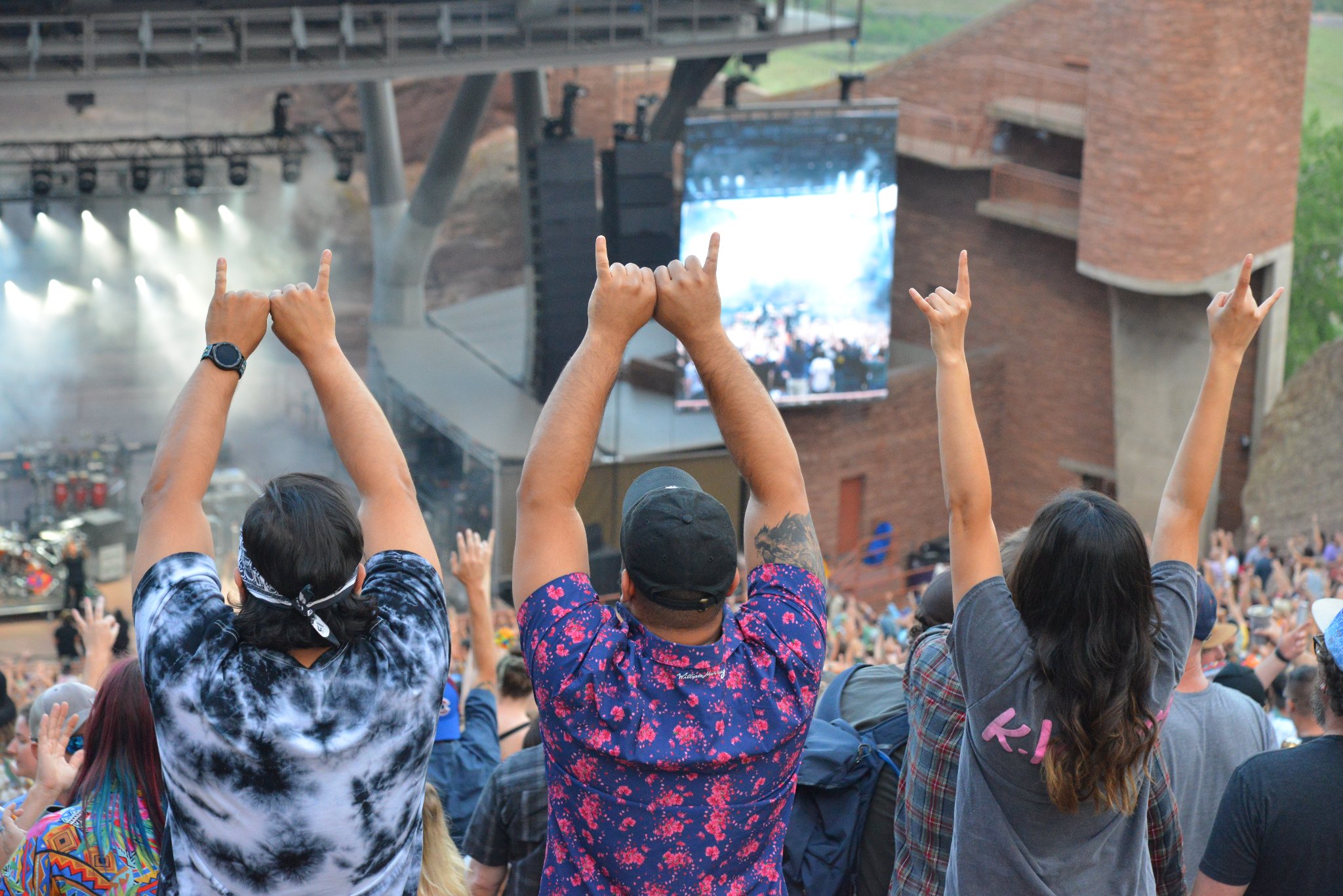 Following the new track off their upcoming Asking For a Friend album, was a classic dose of heavy UM featuring "1348 > Hajimemashite > Day Nurse," in which the band explored all different types of musical realms. From dark, heavy metal riffs to light soaring melodies, the members of Umphrey's McGee are wizards when it comes to incorporating multiple genres throughout the course of a jam.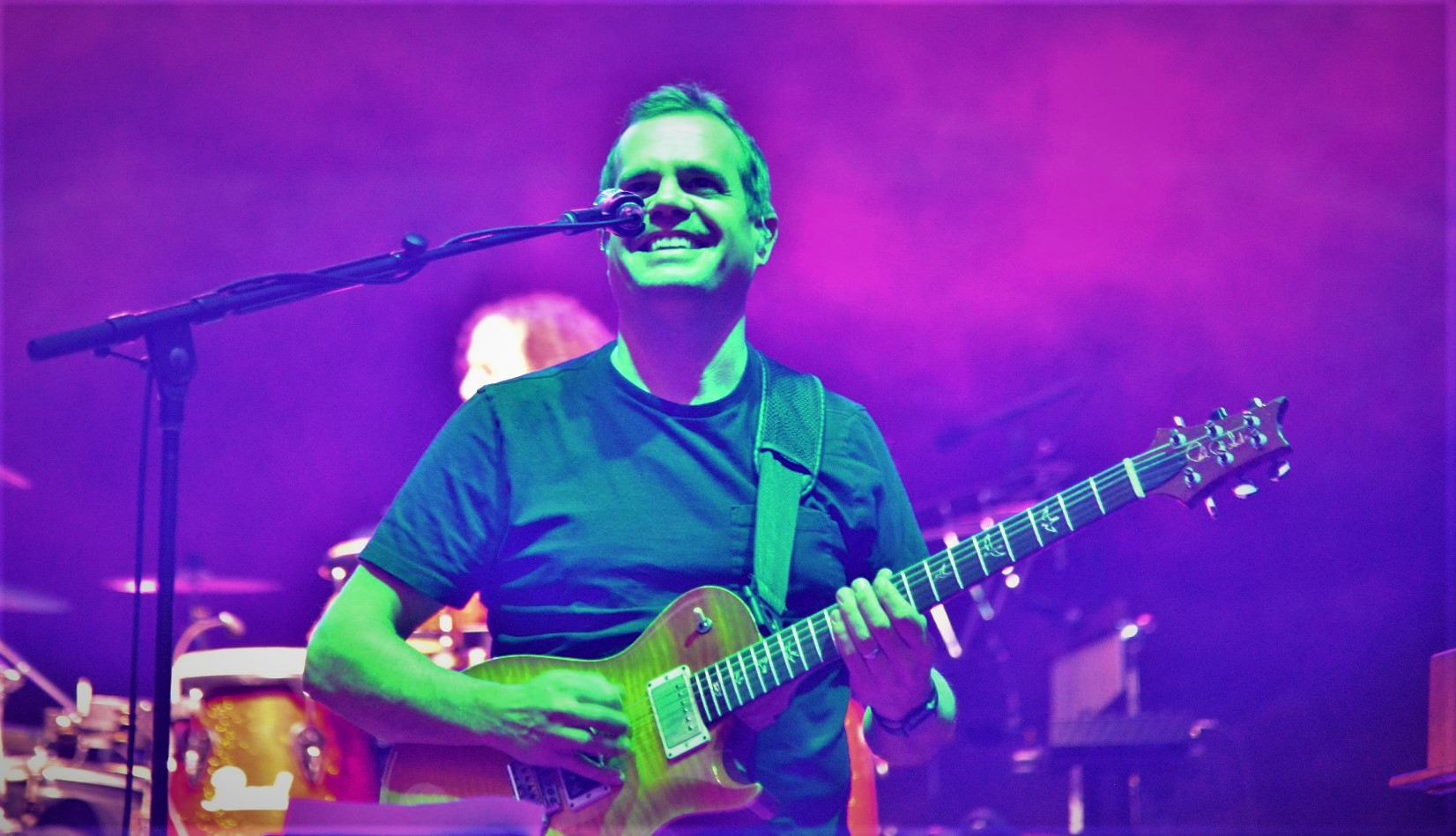 The highlight of the night, however, came from a guest appearance by Jennifer Hartswick, a longtime friend of guitarist Brendan Bayliss, who accompanied the band with vocals to the Queen and David Bowie classic "Under Pressure." The enthralled Red Rocks audience sang along as friends hugged and rejoiced; it was truly a special moment for everyone in attendance. Next, Rory Dolan of lespecial (who opened the night) got behind the kit mid-jam for the fan favorite "Phil's Farm." At this point, the band was unstoppable, delivering heavy jams through "The Tripe Wide" and finally the "1348" reprise to end set II.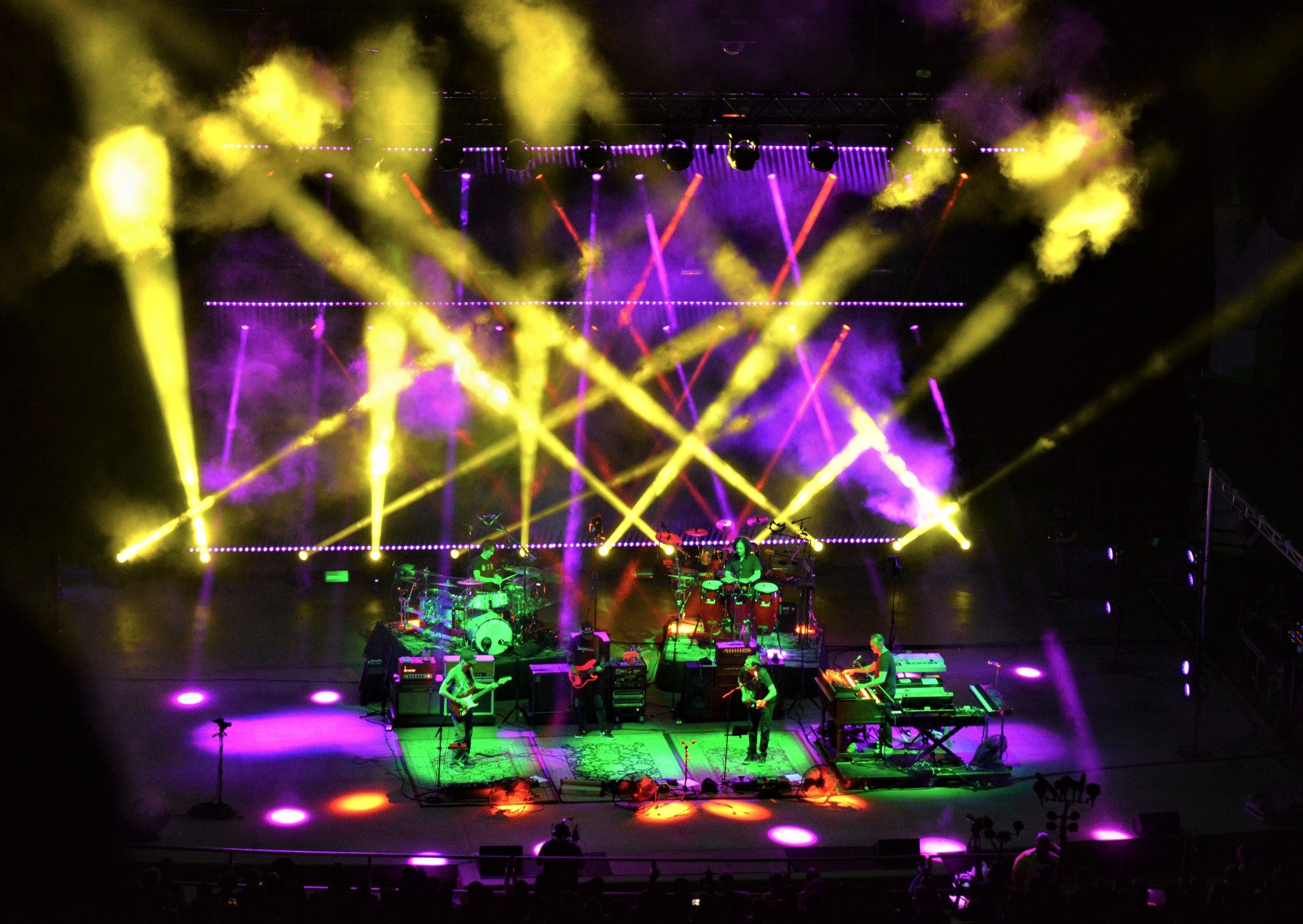 After a brief pause, the sextet powerhouse encored with "Much Obliged" and "Pay the Snucka" to finish off a very strong first night of Red Rocks. Umphrey's McGee continues to reinvent themselves and show the jam community with they continue to be one of the main staples in the scene today. They return to the stage Saturday night at Red Rocks and will finish their epic Colorado run in Vail Sunday night.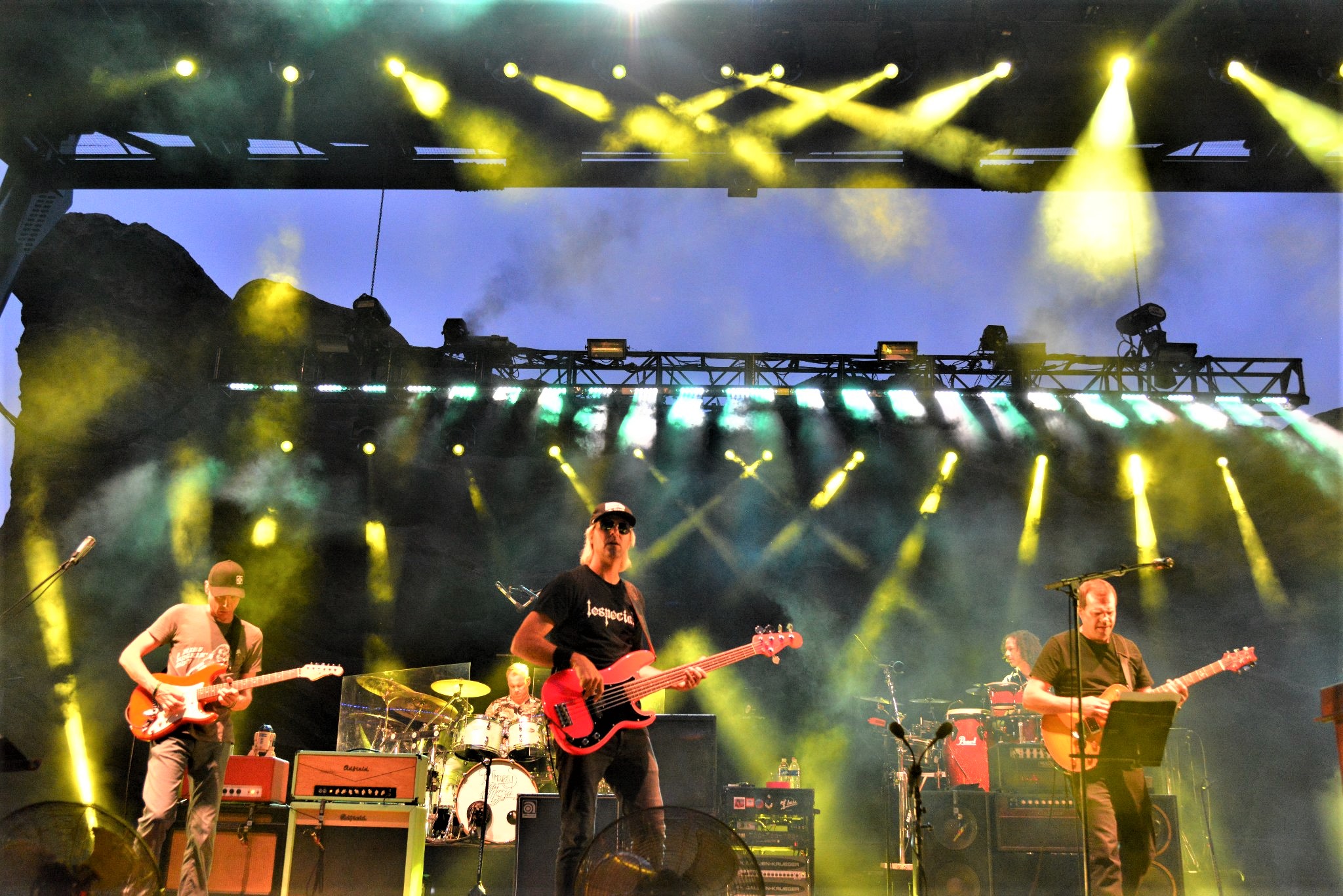 Check out more photos from the show.