On February, 2, 2017, Grand Rapids, MI welcomed Umphrey's McGee. The "Umph" brought the "umph" to the first night of its "Mitten Run," being the second act to open the brand new 20 Monroe Live in downtown Grand Rapids. It was a night of hot music in a hot venue.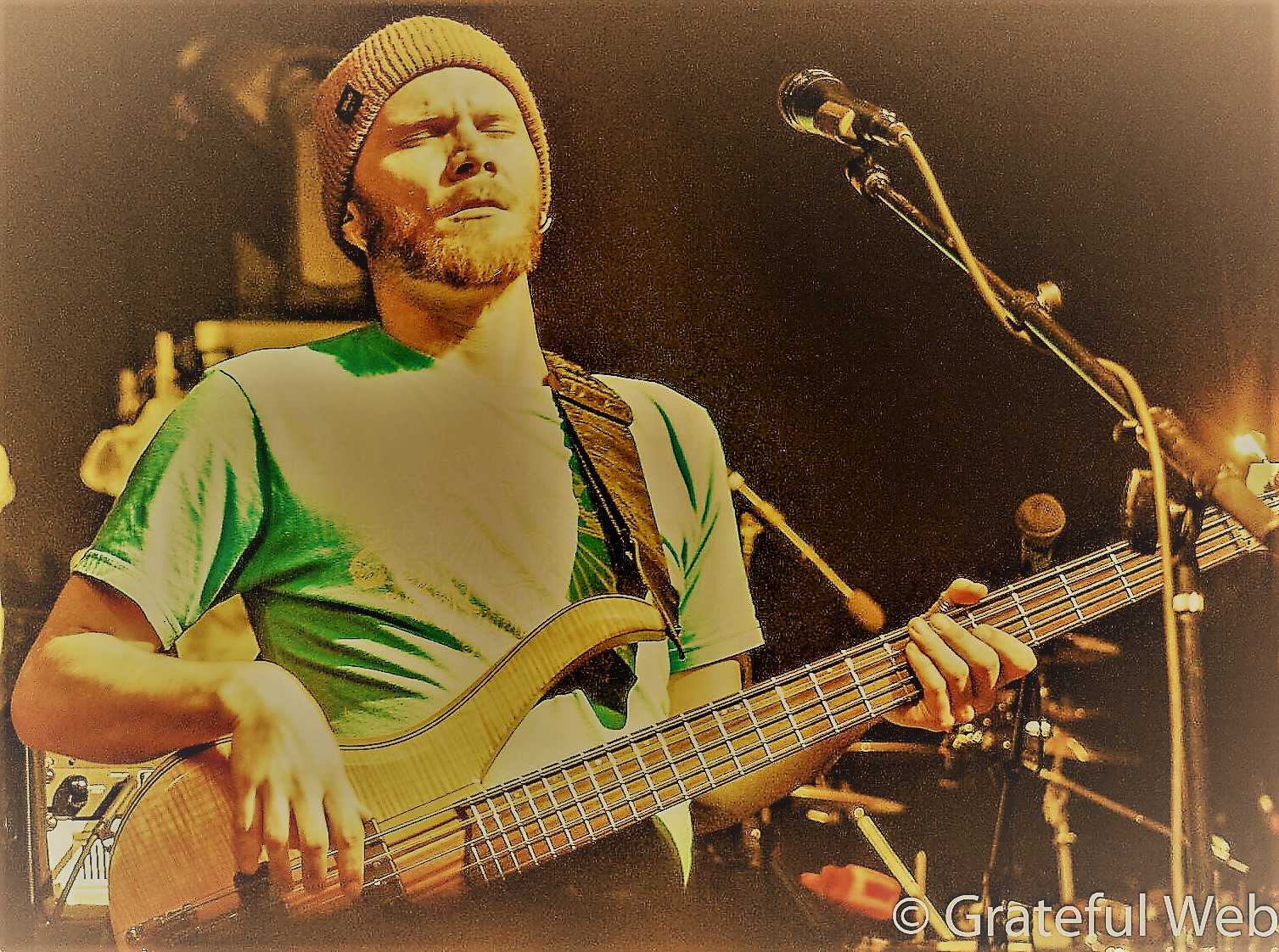 To get things started, though, Spafford came out. The crowd was buzzing and ready to get going and Spafford definitely made the most of a great opportunity. They started with a groove track called "Walls." As they played, though, the groove turned into a real rager. Then they slowed back down into the nice groove only to rev things back up again. They launched right into their second song, called "People." It started a bit downtempo but then they ran the song into a place that really rocked, even when the vocals came back in. During the jams, the guitar player for Spafford, Brian Moss, did not really rip off run after run, but really settled into the groove and played therein. That groove was set by the likes of drummer Nick Tkachyk and bassist Jordan Fairless. Red Johnson filled out the sound with an array of keyboard and organ sounds. Their interplay continued in a very seamless fashion as they moved into the third song, "All In." This song started off with Fairless thumping out some chords on his bass and began singing. The guitar and piano continued the interplay and improvisational aspects that made Spafford so interesting to watch and listen to. They ended with a really cool song called "The Remedy." The chord structure was simple, but not simplistic, and left a lot of space for the band to explore, leading to a tight segue that eventually wound back into a great jam before the song ended.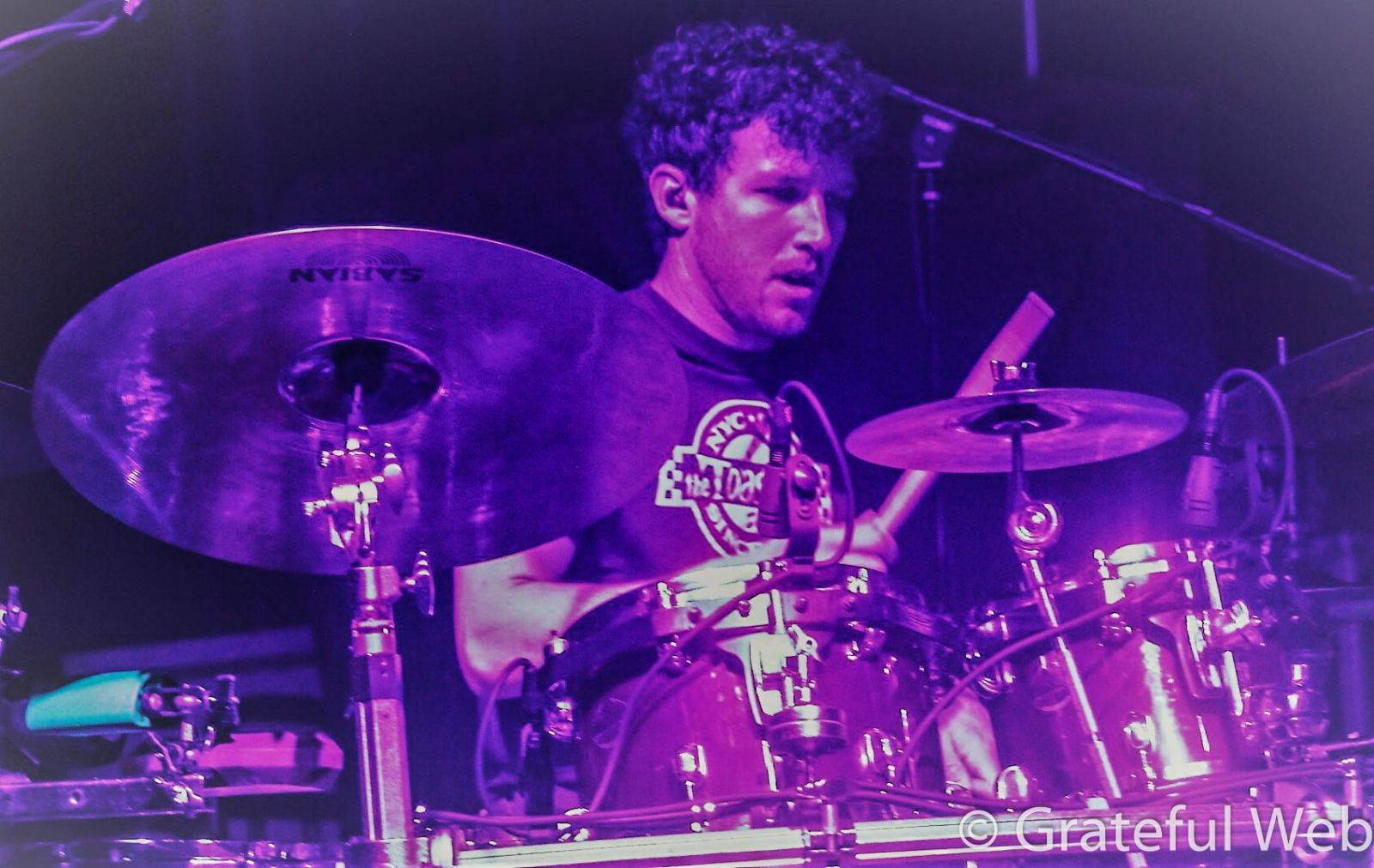 In all, with their four-piece character (drums, bass, guitar, and piano), Spafford reminded me at times of Phish. These guys are up and comers who have good song structures and jam with a purpose and not to simply noodle around. However, at the same time, they are very patient and let the music come to them, not forcing anything but allowing their sensibilities to flow with where the music goes. Their jazz and funk influences also come through to provide a lot from a four-piece.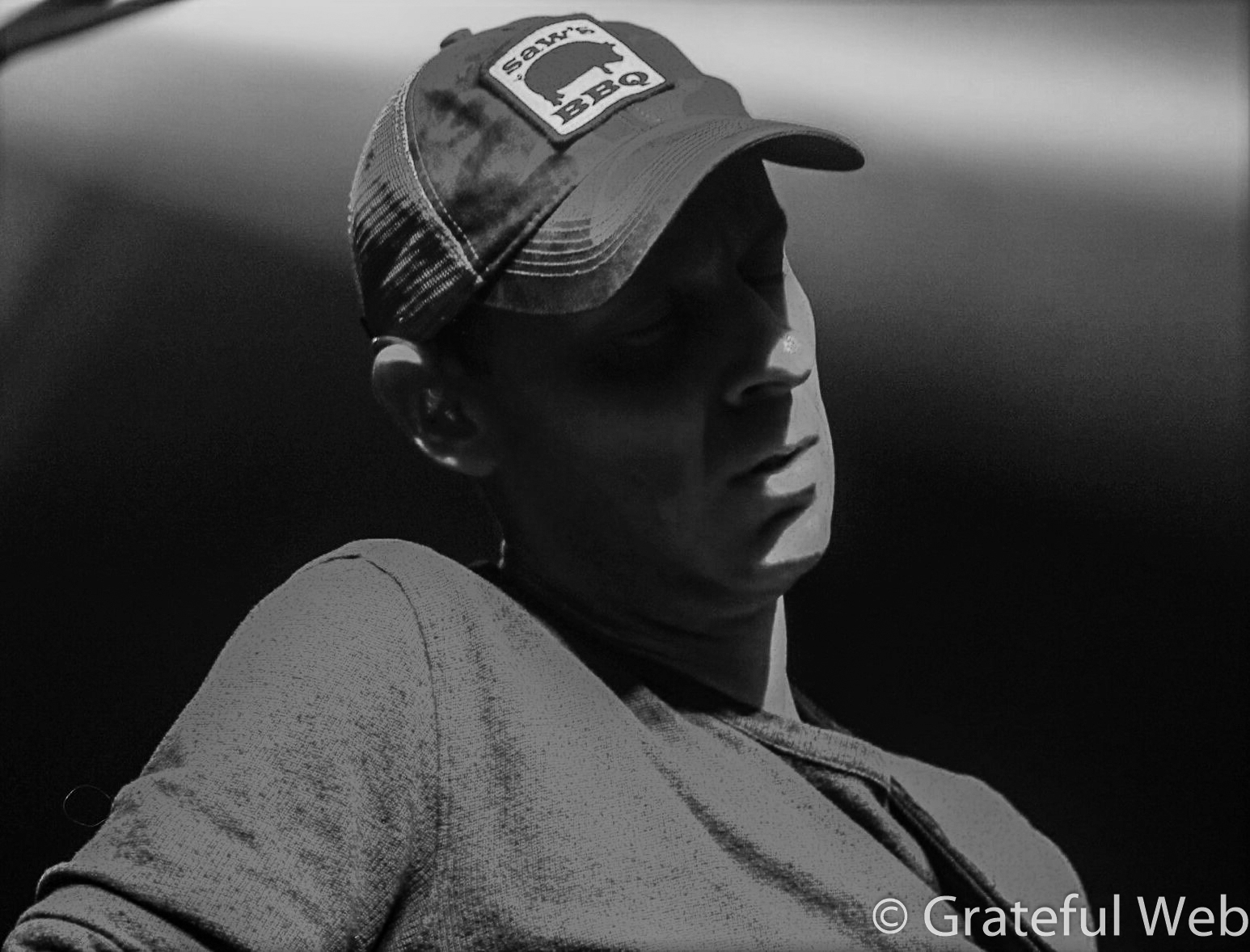 After Spafford, the main event came out to bring the heat to a cold Michigan evening. Making things more exciting was the return of Jake Cinninger after he was sidelined with the flu. By the time 8:45pm rolled around, the crowd was ready to go. There was definite palpable excitement in the club.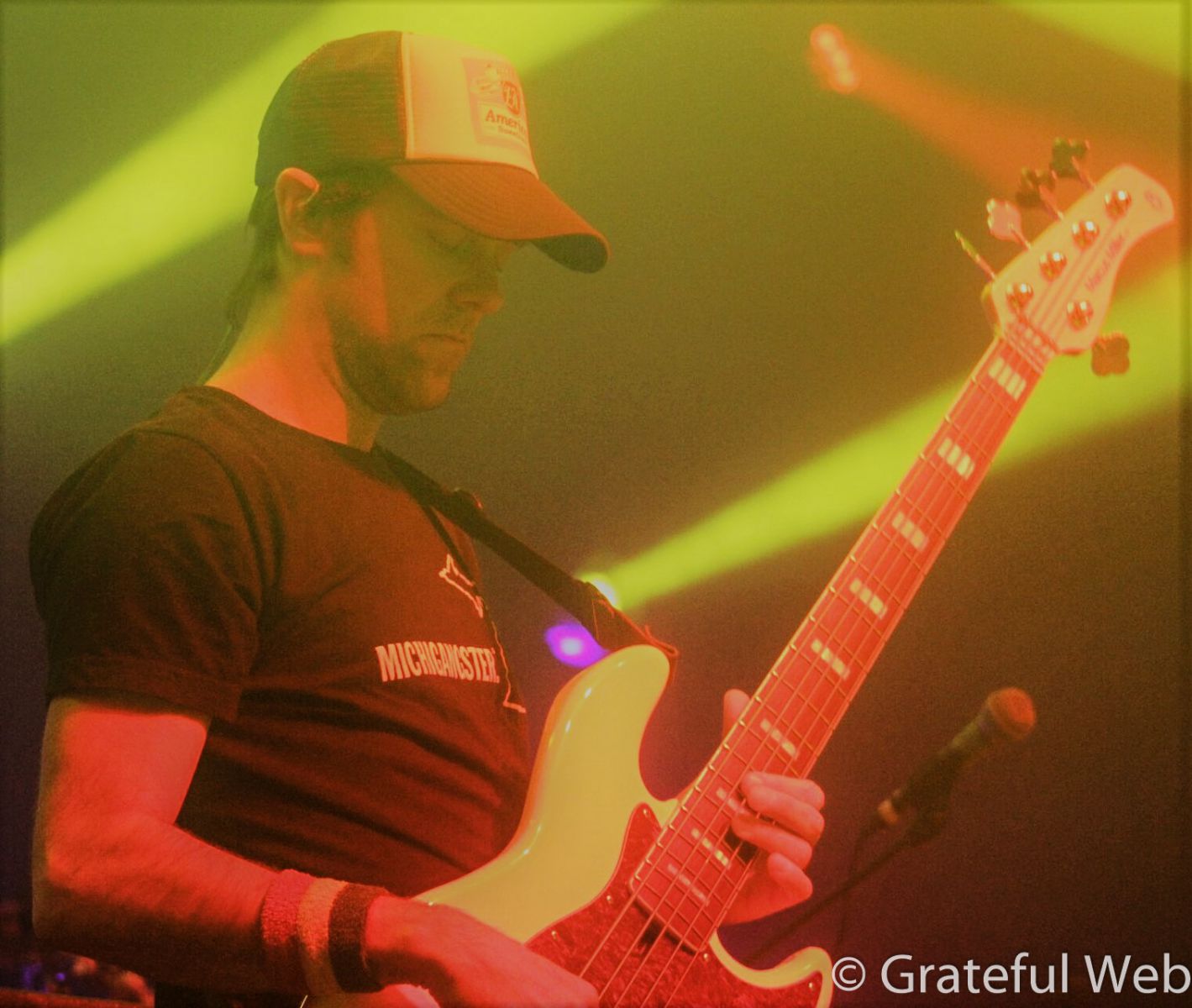 Umphrey's McGee came out and started things off with "The Flamethrower," a number that they can use to groove on for a bit to settle into things. And it seemed that the first set was all about getting Jake settled back into his seat in the band and the band ok with that. This was not a bad thing—I like when bands are patient. As "The Flamethrower" ended, it gave way to the Umphrey's staple "The Floor." It was not one of the long, jammy "Floor's" but continued the theme of getting the band used to being together again. It definitely had a strong groove element and allowed the guitarists to have some cool interplay.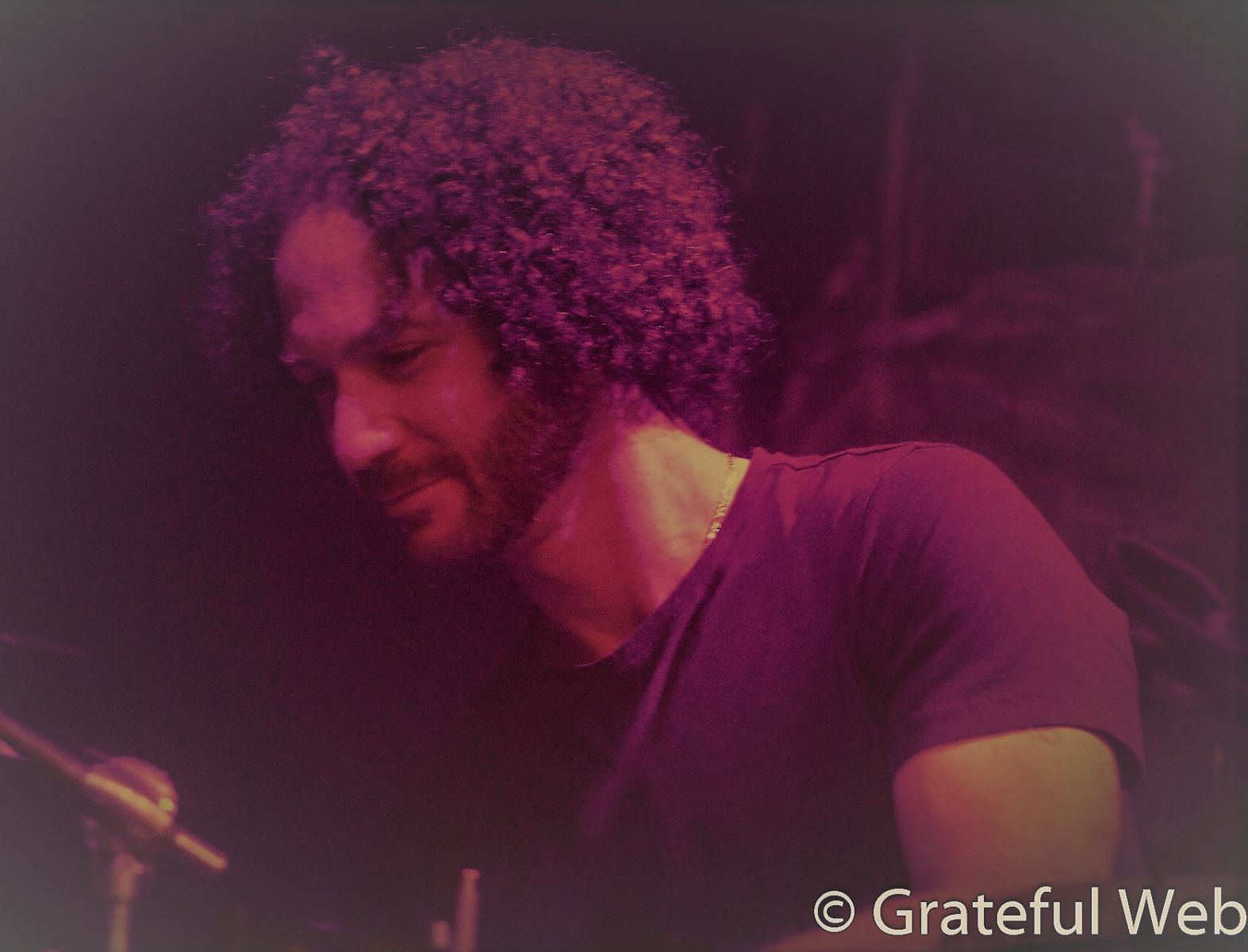 "Mulche's Odyssey" came next in the Umphrey's set list and this is where things really started to heat up. This is a somewhat complicated number and the beginning found Brendan Bayliss, Jake's counterpart, soloing and doing a tremendous job. The song broke down into a reggae beat with the rhythm section of Kris Myers (drums), Andy Farag (percussion), and Ryan Stasik (bass) holding down the groove and showing off their rather impressive chops. The song gives way to Jake playing on top of everybody, but just for a few runs here and there. It seems that Bayliss is driving this ship and, eventually, he and Jake hook up to play through some material together. "Night Nurse" comes next, which is based on a very groove oriented, almost disco-esque beginning. Jake and Joel take the beginning of the jam, with Jake beginning to do his thing as he gets more and more comfortable and leads the guys through a nice jam and then hands it off to the rhythm section for them to hold down the work for a bit. The interplay between Joel and Jake, though, is one of the things that makes Umphrey's so great. Brendan and Jake jump back in and eventually Jake begins to get quite serious about the task ahead of him and he lets loose. He leads them through a rather seamless jam that goes right into "Bright Lights, Big City." I'm standing right in front of Jake and he is playing so hard and so rhythmically that it almost sounds like a bass. Brendan begins to play off of Jake and then things get really interesting and do so really quickly. Jake takes off and rips out a solo that he just crushes and as the solo finishes, the boys go back in and finish the song off.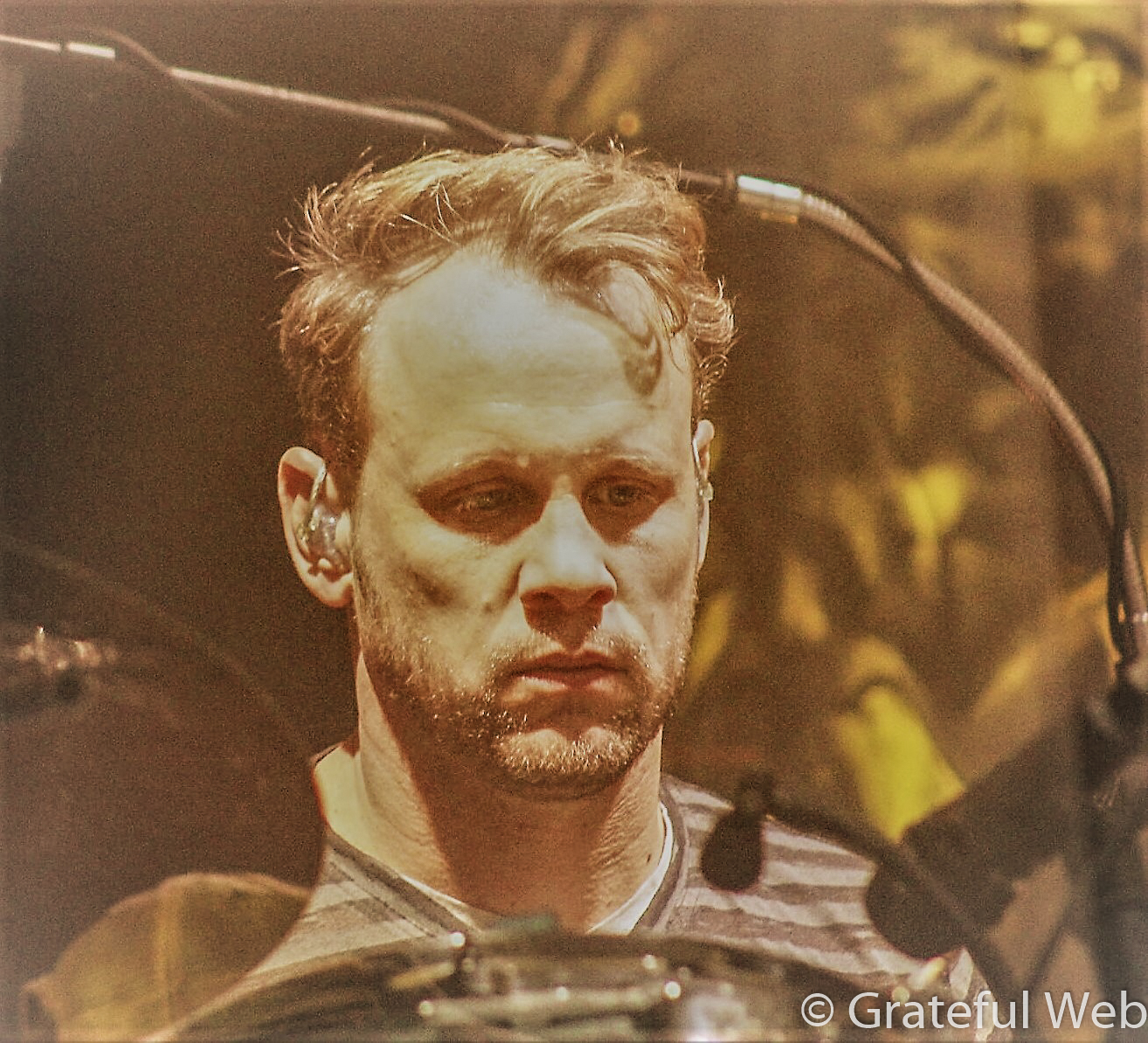 At this point, things are really simmering and everyone can feel that Jake is back and the band is planning something interesting. It starts with Umphrey's doing a pseudo-bust out and playing "Visions" for the first time in almost a year (99 shows). This is just a really cool song and it was a "laid-back" jam that let them kind of lead the audience into something like a meditative space. And as they are in this space, they do a full on bust out in the form of a cover of The Temptations' classic "Ain't Too Proud To Beg." This was the first time that the guys had played it in over 1200 shows and it was definitely lit. The Motown classic gave way to the first set closer "Red Tape." The song is a rocker and left the audience wondering what could be next.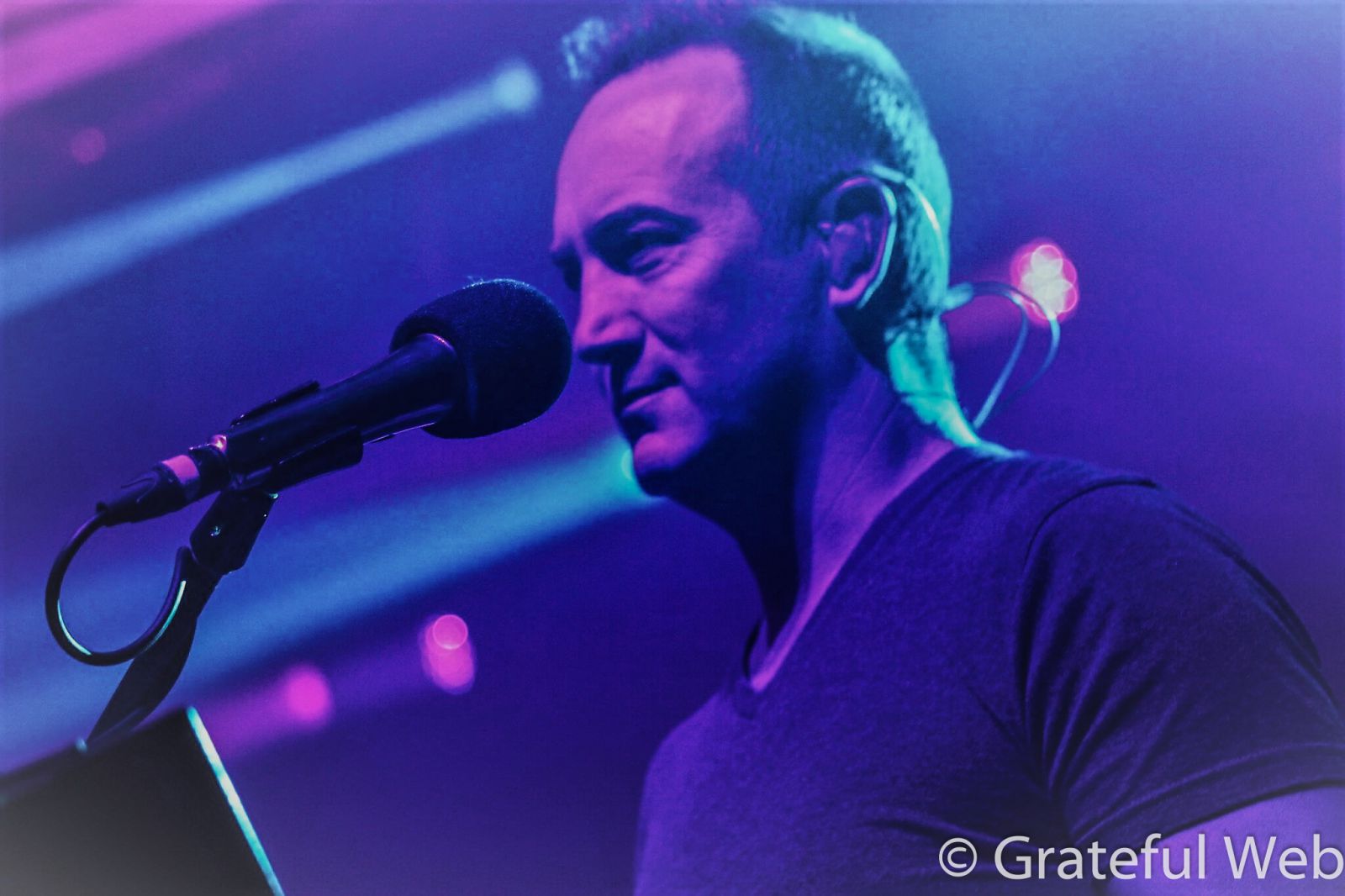 The answer to the question of what was next could not have been guessed by anybody in the audience. Umphrey's did something they have never done before in busting out the full "Soul Food Suite," playing "Soul Food I" and "Soul Food II," both of which are from Jake's first band Ali Bhabha's Tahini, only to tack on "Soul Food III" which they have only played at the 2016 UMBowl. The songs are so interesting in and of themselves and it allowed Jake to not only find his footing, but to really shine. It led to a seriously groovy and jam heavy beginning of the second set. But things got more interesting when Joel invited Holly Bowling up to play (she played a pre-UM set and post-UM set down the road at Founder's Brewery) during "Soul Food II." The things that she and Joel cooked up on the keyboards/piano/organ are really interesting and bring a pretty cool flavor to the three "Soul Food's." After she leaves, the guys continue cooking and finish off "Soul Food III."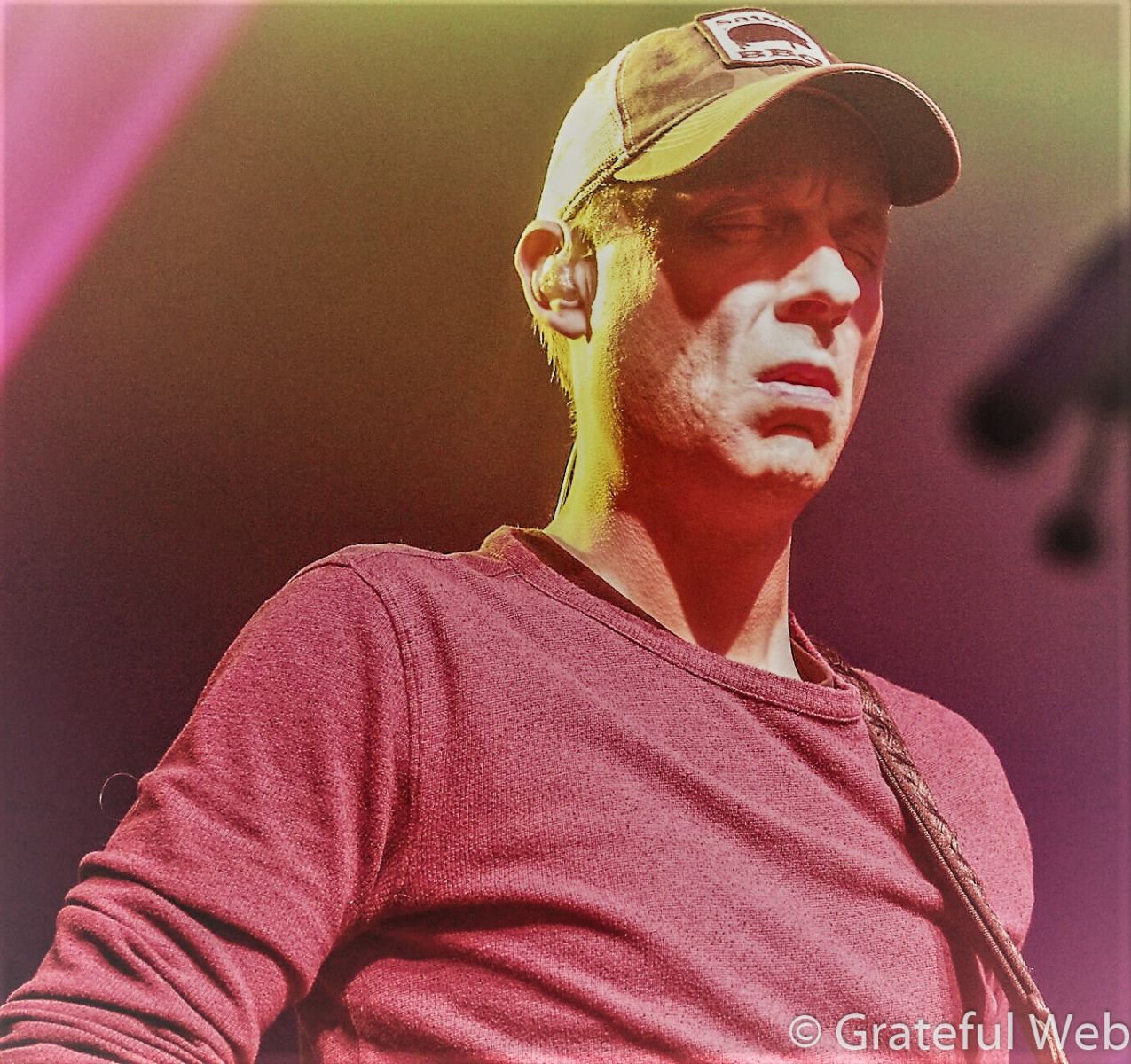 At this point, the 20 Monroe Club was going pretty crazy, with the patented UM sign lifted high by many fans. "Conduit" came next and was the site of a pretty interesting jam that was simultaneously tribal and spacey. The jam gave room for some really cool guitar work by Jake and Brendan. By this point, there were a lot of smiles on stage and the guys seemed to be having a lot of fun. Eventually, they found a rock groove and finished up "Conduit." And then they began the second cover of the night, "Comfortably Numb." This Pink Floyd song is just a definition of a class and was right in the wheelhouse for what Umphrey's McGee can do. They crushed it.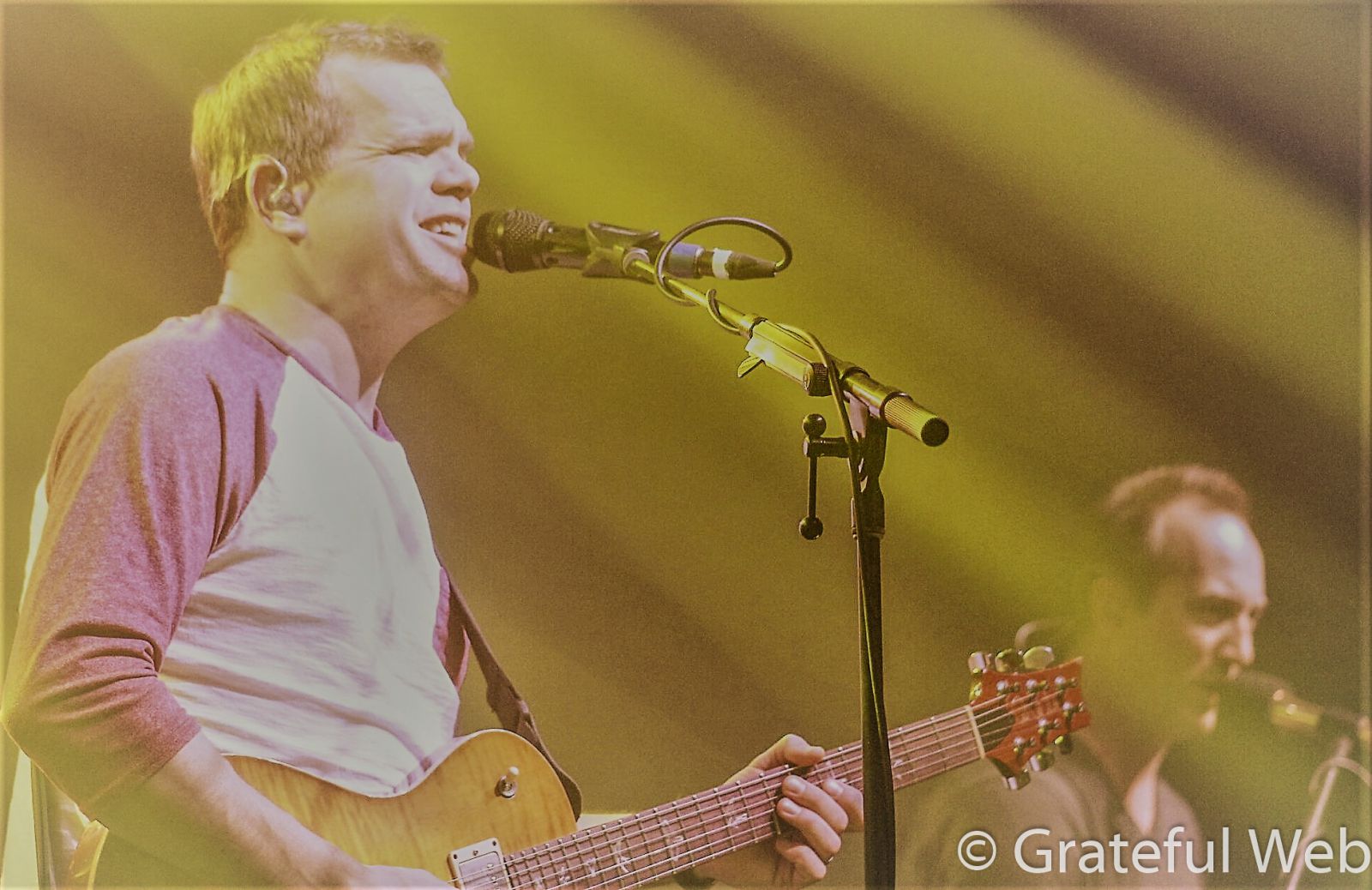 The second set ended with the couplet of the Umphrey's staples "Partyin' Peeps" and "JaJunk." Both songs were typical Umphrey's in that they showcased the ability of the band to ratchet things up to a high tension with their solos and rock show prowess, only to let the audience breathe and then do the whole thing over again. Their ability to bring the audience along for the ride is one of the really special things about Umphrey's.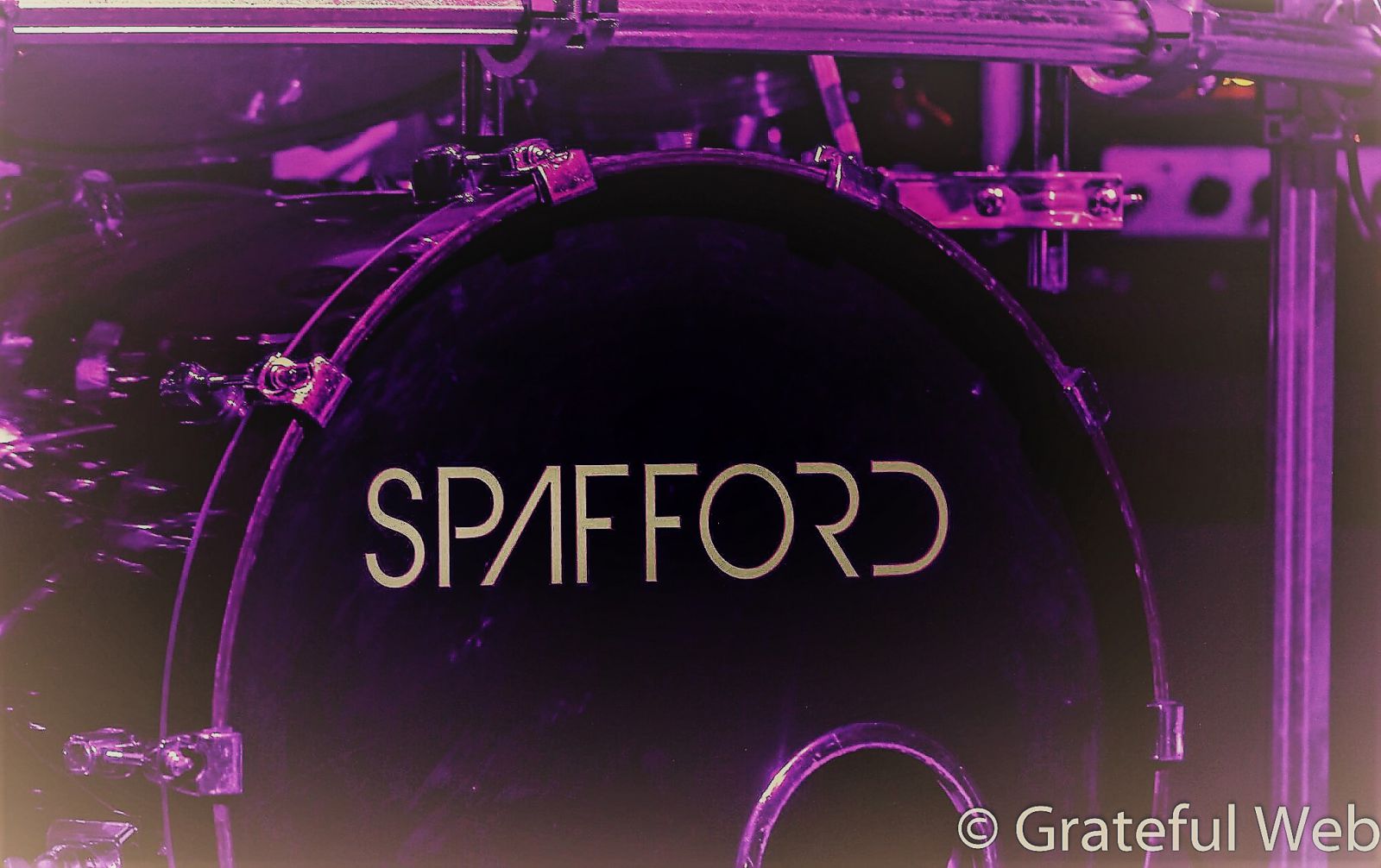 The encore of consisted of long-time Umphrey's song "Kimble" coupled with the newer track "Gulf Stream." It sent the crowd off on a good night to enjoy the next part of their evening. For myself, it meant a drive home that had me recollecting the unprecedented nature of what I just saw and heard, with "Visions" coming out for the first time in almost a year, "Ain't Too Proud to Beg" busted out for the first time in 1200 shows, and the first ever "Soul Food I">"Soul Food II">"Soul Food III." It was a great night, from Spafford showcasing their chops to Umphrey's putting on a rock show. It'll be one that sticks with me for a long time.