Vegoose — Las Vegas' answer to another Halloween weekend romp known as VooDoo Fest. For those who can't quite make it south for a weekend of music, art and debauchery then go ahead and put Las Vegas on your map.
Although the annual festival is still in its infancy, it definitely didn't disappoint Vegoose attendees with big-name acts such as Tom Petty and the Heartbreakers, Jurassic 5, The Raconteurs, Fiona Apple, Widespread Panic and Las Vegas' own — The Killers.  Not only did the festival offer great music, it held a Halloween costume contest; interactive booths where festival-goers could customize their own CD from artists they saw over the weekend; as well as an art installation. If you didn't get to attend this year, mark your 2007 calendar and fulfill your bohemian dreams in the desert.
Location, Location, Location ...
For the past two years, Vegoose has been held at the Sam Boyd Stadium and Star Nursery Field in east Las Vegas, which is the most feasible place to hold a festival of this size in southeastern Nevada. Upon arriving at Vegoose, the parking lot is packed with college-aged bohemians who are either pre-partying before the festival or selling relics such as tye-dyed shirts, blankets and dresses in addition to works of art.  The festival has a strict policy that no one can remain in the parking lot overnight, but you can be sure that if you're waiting to pick up that relic, it'll be there when the festival is over.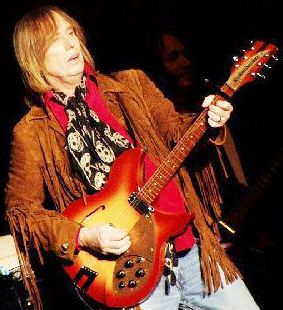 Don't let the name Sam Boyd Stadium fool you — there is no stadium seating for this shindig — the concerts are held in an adjacent field to the stadium where not one, but three main stages and two tented smaller stages await your arrival. Located in between the stages are vendors with glass art, poster art, woven rope sandals and even more relics to soothe a bohemian's palate. A large blanket to sit on the ground with came in handy at the concert when it was time to relax, lay back and listen to the music.
Yummies for your Tummy ... and Mouth
Vegoose had several food vendors that were conveniently spaced about the grounds offering fare such as burritos, pizza (highly recommended), barbecue, turkey legs, a vegan cafe and a mini-coffee shop. Prices for food ranged from $4 for a slice of cheese pizza, pretzel or corn dog to $8 for a gyro or funnel cake.The organizers of Vegoose allowed sealed bottled water to be brought in by patrons, which was a great advantage for those on a festival-budget.
However, as you can probably imagine, those wanting spirits could anticipate paying a pretty penny for their drinks. Vegoose had cocktail stands and beer stands scattered about the grounds with drinks available from $6 and up. However, the spirit steal of Vegoose was finding places where they sold the 16 oz. beer in a bottle as opposed to a 12 oz. cup that was a little more noticeable. Patrons could pay the same price for the bottle and be sure that they would, indeed, receive a cold, tasty beverage.
Activities — A Place to Relax and Play
Vegoose offered several places for patrons to make their own take-home souvenirs or to just take a break from all of the heart-pumping action.  The Digital Music Village had a swath of computers chock full of licensed tracks from a lot of the Vegoose artists which you could burn for free. In addition to the CD burning stations, the Village offered a lounge where wary bohemians could watch their favorite acts up close and personal on digital flat-screen TVs without all the hassle of a pushy crowd or bad views.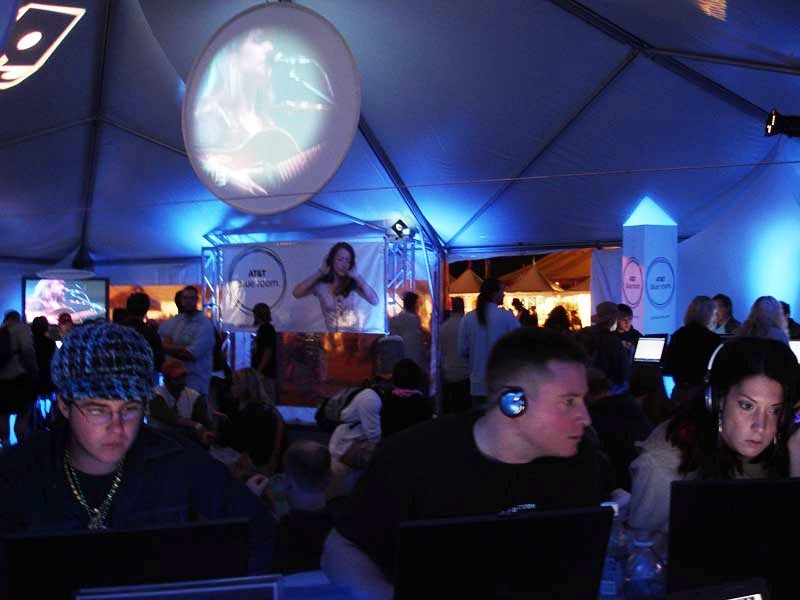 One of the biggest attractions away from the stage at Vegoose was the sports lounge. The lounge featured a full bar with friendly faces willing to quench your thirst along with plenty of tables and couches for you to kick back and check out your favorite football team or any sport that was on television while taking a break from the festival.  Another great place off the main concert map was the Impersonators Cafe. The cafe offered another tented area where festival-goers could sit back and enjoy a snack while watching their favorite celebrity impersonators perform such as Ozzy Osbourne, Willie Nelson, Wayne Newton and Mr. T.
Bands, Bands and More Bands
Trying to sum up the eclectical plate of music that was presented in two days would take, well a small novel to do so properly. In fact, you almost need to carefully chart out who you really want to see and who you sort of want to see since there are normally two to three acts playing simultaneously. So, in no particular order, are some short concert reviews of the acts that graced the stages at Vegoose:
What do you get when you take old vaudeville acts, mix in a gypsy band and burlesque dancers? You've got it — the Yard Dogs Road Show. The moniker may be misconceiving, as there is nothing yard-doggish to this show. Filled with beautiful burlesque dancers willing to tease and titillate, the Yard Dogs bring back entertainment from the days of the Wild West. The act runs a little less than an hour and features sword eating, fire breathing and other theatrics with astounding vocals and musicians. It's a show that you can definitely see more than once!
Medeski Martin and Wood with Maceo Parker
Prior to Vegoose, I had never heard of Medeski Martin and Wood — and it was my loss. The jazz trio produces rhythmic beats that are appealing to more that just your average jazz fan and made you want to get up off the blanket and groove to the musical harmony your ears experienced. Add saxophonist extraordinaire Maceo Parker to the mix and it's music to your ears.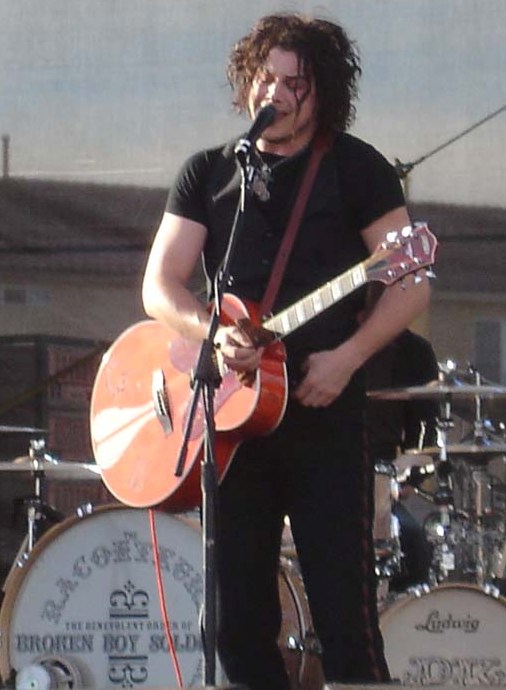 Newly formed group The Raconteurs were a big draw at Vegoose. Although they were not on the main stage, fans packed in to hear the musings of Jack White and friends. A little over a year ago, White and his friend Brenden Benson wrote the hit song "Steady As She Goes." After hearing what they knew would be a radio smash, they gathered some of their musician buddies to form The Raconteurs and produce a full length album. White and friends have produced a sound that mixes his hard-hitting blues rock with tangy lyrics and a splash of jene se quois. Hearing the album live will only fortify your appreciation for White and The Raconteurs.
It's rumored that the boys from Vegas are always hesitant to play a home show because they're never sure if they'll be loved or hated. Well, lucky for them, their performance at Vegoose in support of their latest album (Sam's Town) was welcomed with open arms from hometown fans and those who came in from afar. Lead singer Brandon Flower's onstage presence and energy just drives concert-goers to jump and dance to their hits like Mr. Brightside and All These Things I've Done.
Tom Petty and the Heartbreakers
With almost 30 years behind them Tom Petty and the Heartbreakers are still going strong, Petty capped off Saturday's performances at the main stage. So many Vegoose patrons showed up for Petty's set that a pair of binoculars were needed to see the rocker in person. Petty kicked off his set by playing some of his all-time favorite fan songs like Listen to Her Heart, Last Dance With Mary Jane and Free Fallin.' However, the great music didn't stop there. Petty and the Heartbreakers played some new stuff from the album Highway Companion which I think was some of his best stuff since the early 90s.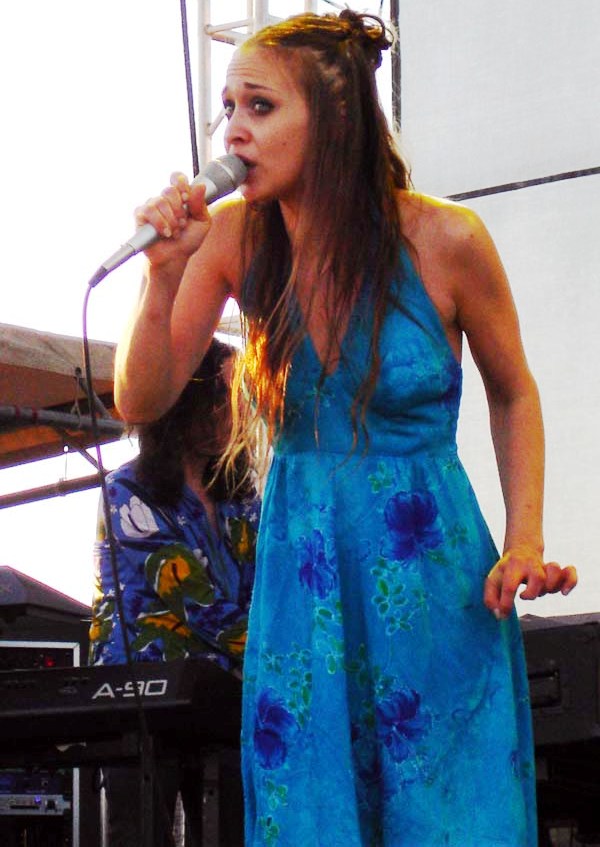 New Orleans group Galactic got a lot of the Vegoosers pumped up with their blend of jazz, funk and rock on Sunday. The group who exudes an energy that can only be compared to the energy of the French Quarter makes you feel like you could be walking Bourbon Street although you're partying in the middle of the desert. Although they no longer have an official vocalist and are performing as an instrumental act, Galactic continues to push the envelope with their funky musical ways.
Hearing Fiona Apple on your iPod describe her woes as a "Criminal" does no justice to her music. To understand it, to feel it, you have to see it — her — in action. A large crowd amassed for Apple's set Sunday afternoon and surprisingly enough it wasn't all angry, man-hating feminists. There were plenty of guys there, and guys who actually knew her music! Seeing Apple in action, she clinged and moved in seamless motion while playing her piano. When not at the piano, Apple moved about the stage putting all her emotions into her songs, almost to a point where she looked as if she was possessed or in a trance. But all that emotion — or possession — gave visitors that much more respect for her music. At the end of her set, she introduced her band and made a comment that it may be her last performance for a while, let's hope it's not.
These underground hipsters love to get the crowd energized with their hip-hop blues infused musical stylings — which still doesn't correctly categorize their uncategorical music. G. Love grooved and drew a large audience who sang along with his bigger hit songs My Baby's Got Sauce, Cold Beverages and their new single Hot Cookin off his album Lemonade. If you ever get the chance to see these hipsters groove it out on stage, take the time and enjoy the musical genius of G. Love and Special Sauce.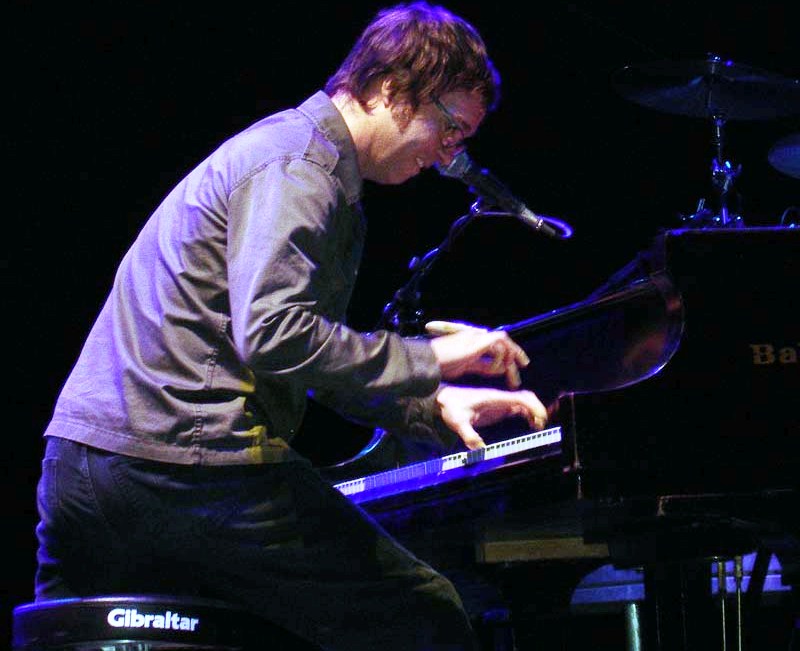 Former frontman of Ben Folds Five, Ben Folds took the stage with his piano, a bass player and a drummer. And that's all he needed to please a crowd of hundreds of fans. His quirky persona and willingness to do a live freestyle song kept his audiences screaming for more. At one point during his set, Ben became annoyed with the bass coming from Phil & Trey's set on the other side of the festival grounds and broke out into a freestyle about Vegoose. Folds continues to amaze his fans with his energetic piano performances and quirky lyrics.
Two Days Well Spent
While tickets for Vegoose don't come cheap ($75 for one-day pass, $146 for a two-day pass before taxes), you definitely get a significant amount of bang for your buck. Not to mention all of the night concerts that are held off the festival grounds in conjunction with Vegoose — it's a great way to see a lot of bands for a nominal price. Vegoose exuded the Las Vegas spirit through music, art, costumes and impersonators. If you're looking for a great Halloween party to attend next year and you're just a little too old to go trick-or-treating, treat your self to the musical prowess that is Vegoose.