Little Feat 2021- 22 features Bill Payne (keyboards, vocals), Kenny Gradney (bass), Sam Clayton (percussion and vocals), Fred Tackett (guitars and vocals), Scott Sharrard (guitars and vocals), and Tony Leone (drums). After a long-awaited return to the stage, Little Feat has big plans for their future touring. Waiting for Columbus will be toured and replicated, notably at the Chicago Theatre on Thursday 3/10/2022. Hot off the heels of their "By Request" tour, they will celebrate the 45th anniversary of the legendary Waiting for Columbus album.  WZRD, the Wizard 88.3 FM's Meagan Panici had the chance to chat with Bill Payne
MP: I heard a little cut from Hey Pocky Way with the String Cheese Incident in Jamacia. Tell us about that. How does that work for you?
BP: What happens is that we were at a different resort. String Cheese was off-campus. Little Feat likes to stay at the resort, but there were still fans there. So Kyle Hollingsworth got in touch with me and the next day, he says, Hey, you want to come by tonight and sit in with us? And I said, Sure, that'd be fun. I feel like this world traveler right now. For about a year and a half, I didn't go anywhere. Then when the veil lifted briefly, I went off to the south of France. That was my first trip other than going to the Albertsons in Livingston, Montana. I went to the south of France for two weeks to record with a guy named Eddy Mitchell. And that was fun, but it has been nonstop with the Doobie Brothers and Little Feat back and forth, and now it's just Little Feat, and I'm devoting 100 percent to my own band, which is fantastic.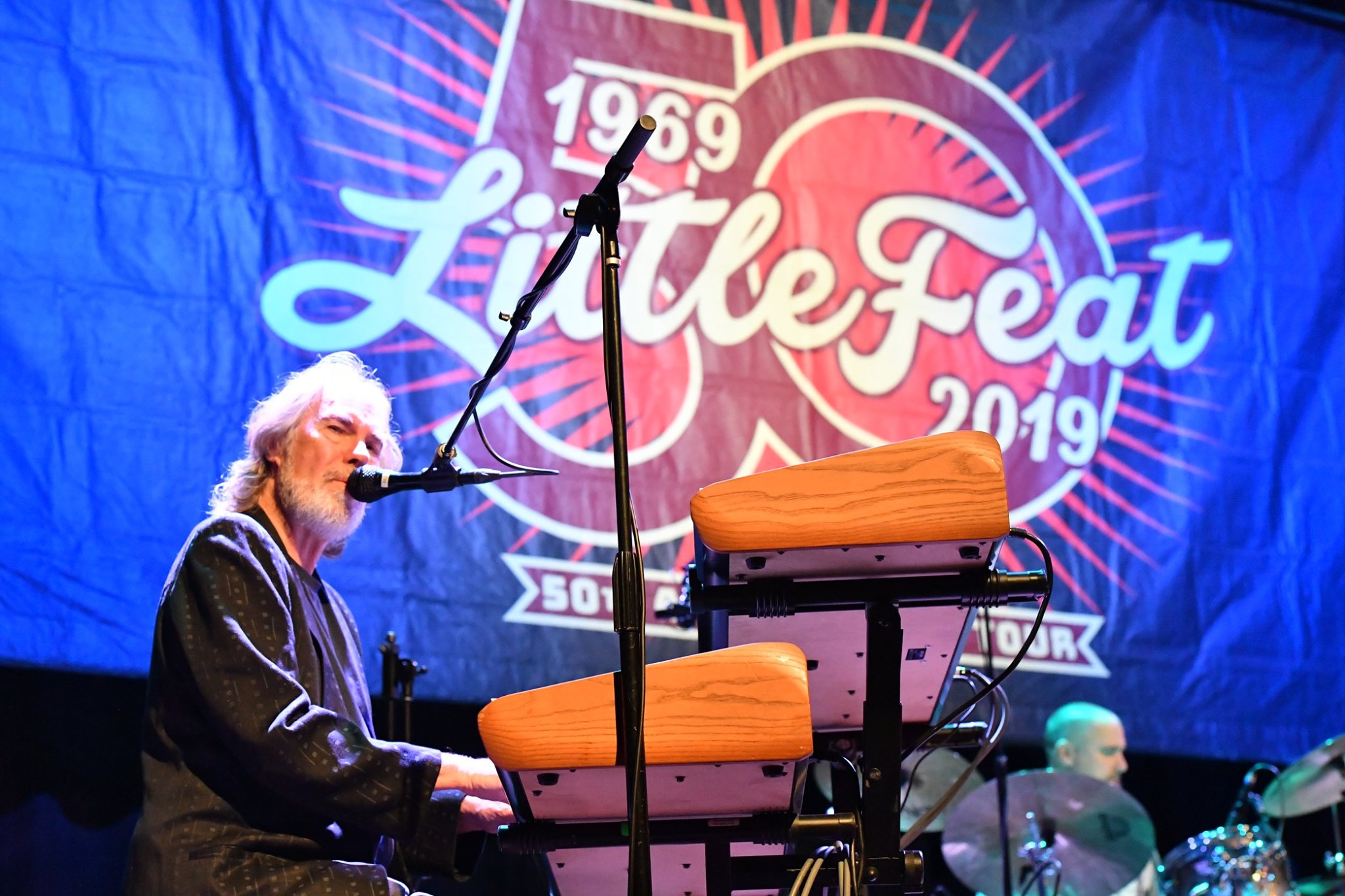 MP: That is fantastic. You guys are coming back and going to play the entire Waiting for Columbus album. Is that correct?
BP: We are! We're not going to replicate it, we will replicate the order of the songs, but it's not going to be exactly as it was recorded. We're Little Feat. Maybe a jam will be five minutes, one night, seven minutes the next night. Three minutes. We're going to divvy it up the way we approach the songs. They're wonderful tunes to play first and foremost. And then for the actors, we're going to leave it open like a free zone. We just did a tour where we had a lot of guests making requests. Hence, a Little Feat by request tour, and that opened us up to like songs like "Strawberry Flats," "Texas," "Rose Cafe…" Some of them are difficult to play, to be honest with you. But they're also fun and circuitous and all of that. It allowed us to jump-start this vast wealth of Little Feat material. Now the challenge is going back to the same set every night. How do we make that interesting?
We're going to do it by virtue of the fact that we're really good musicians. This is a great band, with Scott Sharrard on guitar and vocals.  Tony Leone, he's playing drums, myself on keyboards, vocals, Fred Tackett on guitar.  It's all still here.  Sam Clayton on congas and Kenny Gradney on bass.  Sam and Kenny came to us in 1972 from Delaney and Bonnie.. There's a rich history of music that accompanies Little Feat everywhere it goes. Also, the material, the songs that we've written, is a vehicle to express ourselves. It is a pretty darn good place to start to have a great evening of music. We're pleased to be able to do this again.
MP: We're so glad that you are doing it. You guys have so much fun when you're on the road. That's the spirit of Little Feat, right? It's getting into it, having that comfort zone, and being able to expand and have fun.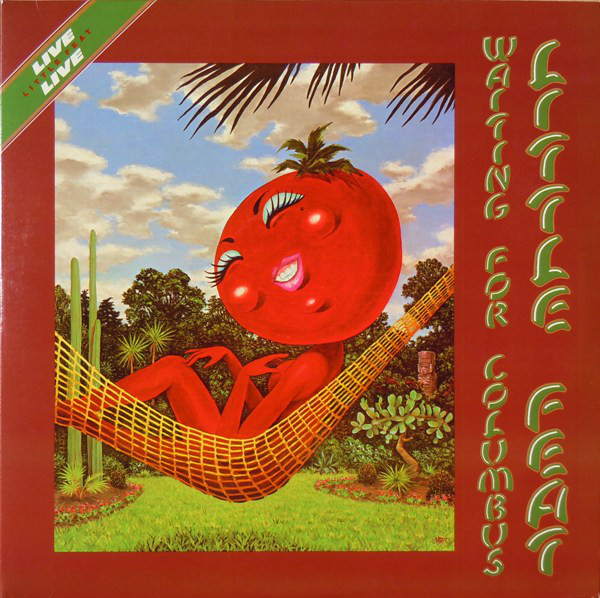 BP: I think you said it perfectly and that's exactly what we do. The challenges of everything else with travel and all that stuff are always at play. But when you get up on stage - it's true of any musician and audience - that it's a participatory event, we get great energy from you guys and vice versa. There's a lot of really good energy coming off this band these days. When people are up dancing, I mean, there's not a dance floor, there are seats and they're up dancing. I just think to myself, well, there you go. That says a lot. We're playing in these beautiful theatres, and I think Chicago is no exception. I love Chicago, always have. I always thought that some of the best audiences were from Chicago, no-nonsense. I was reading a book by Orson Welles. They're talking about the beginnings of Chicago with the folks that built the city, we built this city and that kind of stuff, right? But the wives were the ones that insisted upon highbrow entertainment like opera, orchestras, and up-and-coming plays. The best stuff always comes through Chicago. I've been writing a lot of music lately, so this exercise of playing Waiting for Columbus is going to be cool.
For Little Feat in the future, I've written 20 songs with Robert Hunter, who wrote those wonderful tunes with the Grateful Dead. Four of them were recorded in 2012 on a little kid album called Rooster Rag. There are 16 other songs that we haven't recorded. I've been writing with Paul Muldoon, who edited Paul McCartney's book of lyrics, and he's a Pulitzer Prize-winning poet and a wacky guy. We've written nine songs with Charlie Starr from Blackberry Smoke. We've written a couple of songs with John Leventhal, who's a wonderful musician married to Rosanne Cash. We came up with a song and we're playing down in Nashville, where we're doing a couple of nights at the Ryman Auditorium down there. Roseanne's going to be there and Charlie Starr. There will be a bunch of folks joining us live, that's going to come the second night. It's great to share that with you.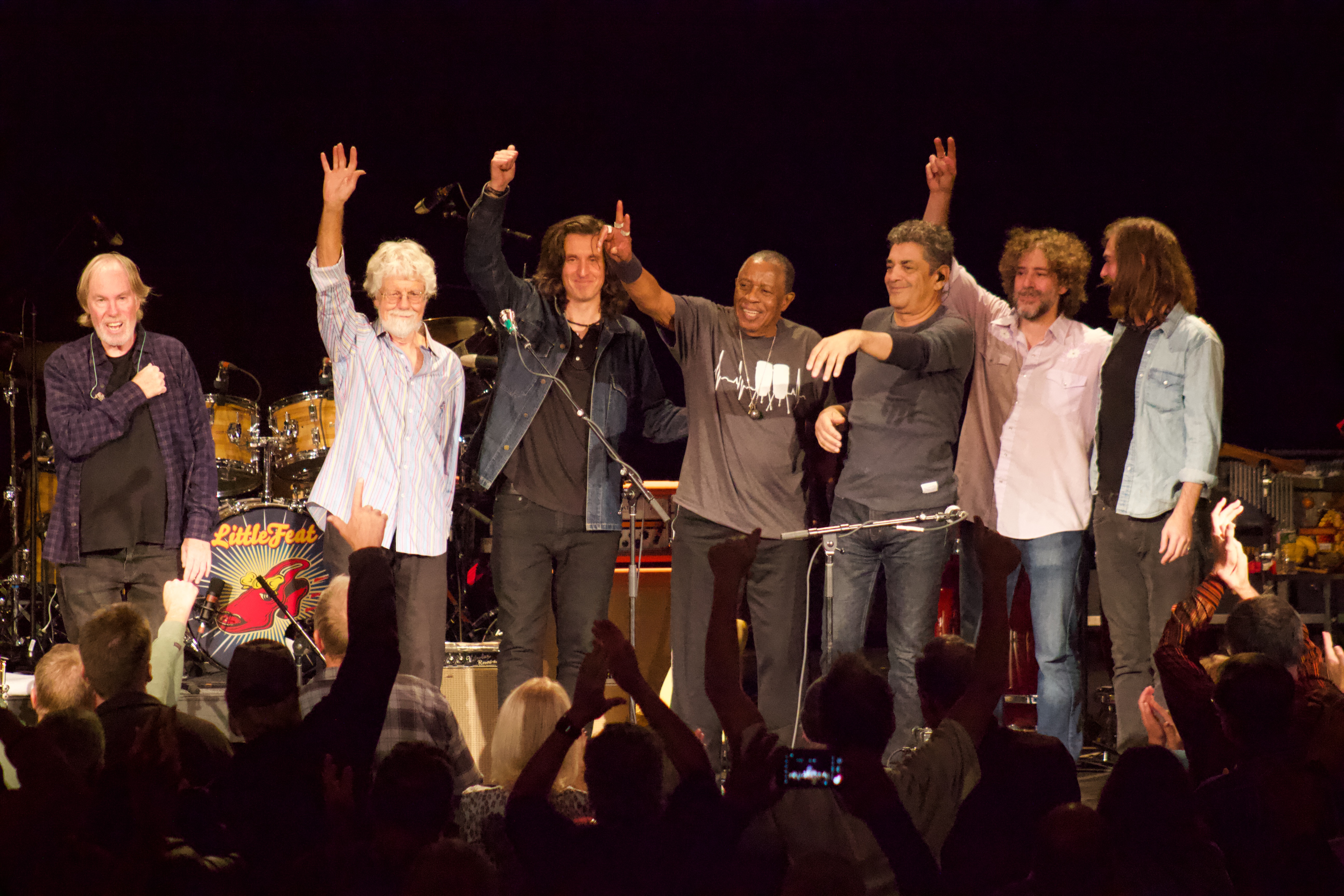 MP: That's awesome! I saw you guys will be at the Ryman. That's a bucket list for me. What is that venue like for people who haven't been there?
BP: Well, it's a place where people put a huge shrine with the Grand Ole Opry. You walk into it in the afternoon and the tour is taking place, right? So there's your first clue that something's happening. But there is a reference to that building the wooden seats in there and it's kind of more of an old-school style thing. And it's southern, right? So that aperture is in there. But it's a little different than that. You're the ghost of the people that have played there before and the audiences that have have have sat in those same seats for many years. When we opened ourselves up, we could feel those ghosts. And it's not a bad thing. It's a thing that connects us to our past and a past that we weren't involved in. It's deep. It gives you pause to think that you're up there playing on the same stage that those folks played on and it gets you to look at yourself differently as well. Bob used to call it the footsteps of giants. When he started composing music, he was hearing the footsteps and they were Beethoven, Bach, Haydn, and Mozart. The footsteps I was hearing was Dylan, the Band, the Rolling Stones, The Beatles, et cetera, Ray Charles, Frank Zappa and the Mothers. They give you pause when you first start your journey as a musician. An artist will say, Well, what right do I have to join this conversation? And what can I add to it? Can I add anything? 
Little Feat in 1969 started what we were doing and Chicago is one of those first cities that really got what we were doing. That was a real eye-opener for me. It's kind of a sticky wicket, as they say, you get rolling on these things and you're just laying your heart on the line, and not everybody salutes it. It helps to come in with more of a humble attitude sometimes and just accept what is there, build your craft, keep your eyes and ears open, continue to build upon influences that expand your vocabulary as an artist.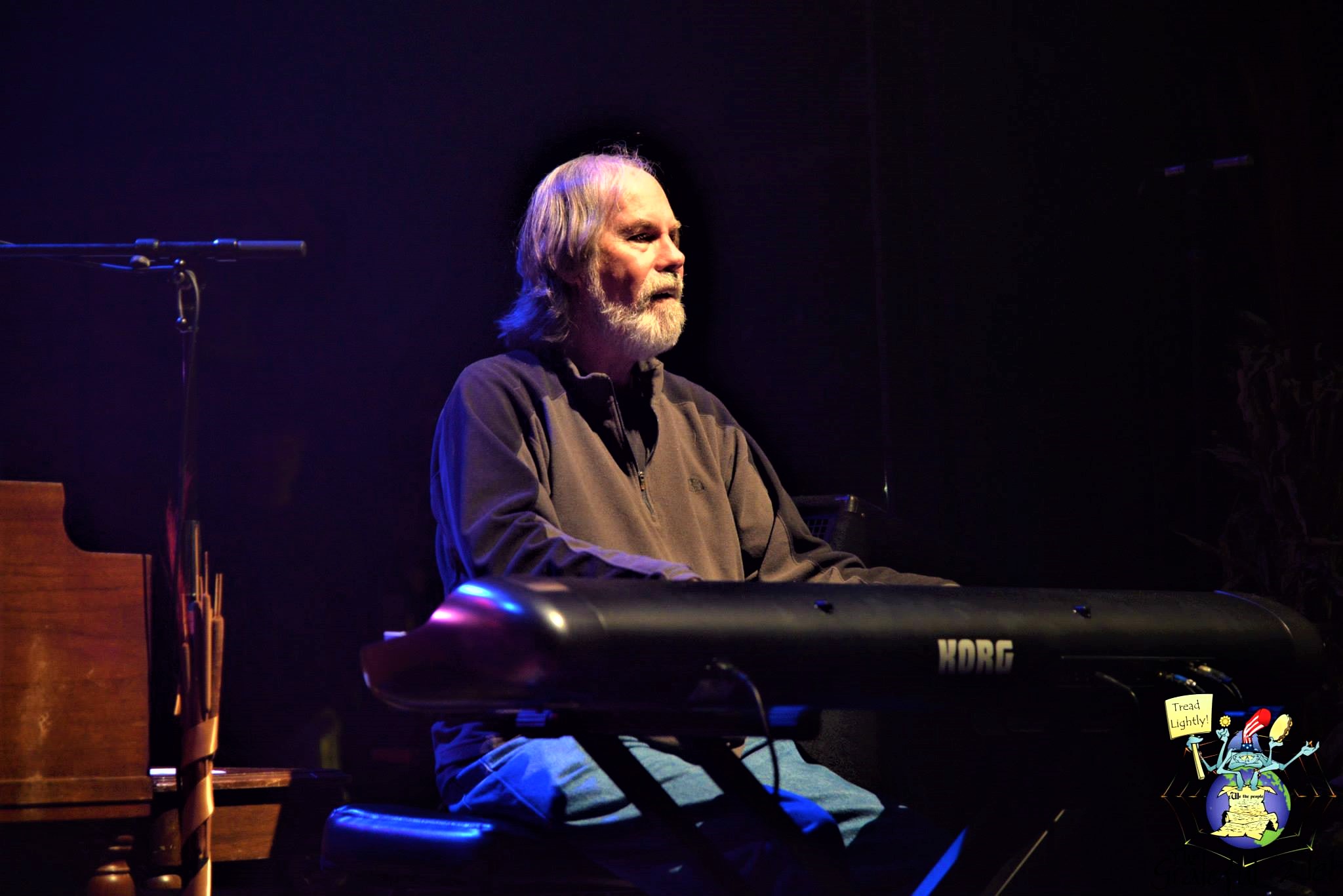 Ultimately you're sharing with people and they give it right back to you. I don't mean with applause but the nature of the way things are set up now with with with social media. Where you can become friends with a lot more people than you used to be because we all go through life with tears and laughter, right? Those are the things that human beings share with one another. Sometimes they articulate it better than I do. There are times from those conversations that I constituted what I heard from them. I put it into a song and now it affects somebody else. So it's a pretty good river to be a part of it, to be flowing down.
MP: I'm glad to be a part of the ship and on that river. Freeform radio is what we do here. I love harkening one song to something that's totally different than the other, but of course, has some influence from it. Thanks for sharing that. A question I had for you was speaking on the piano as a refuge for you. You've said that it's a refuge. How are all creative people using their instruments as a refuge and how should they use their craft to anchor themselves?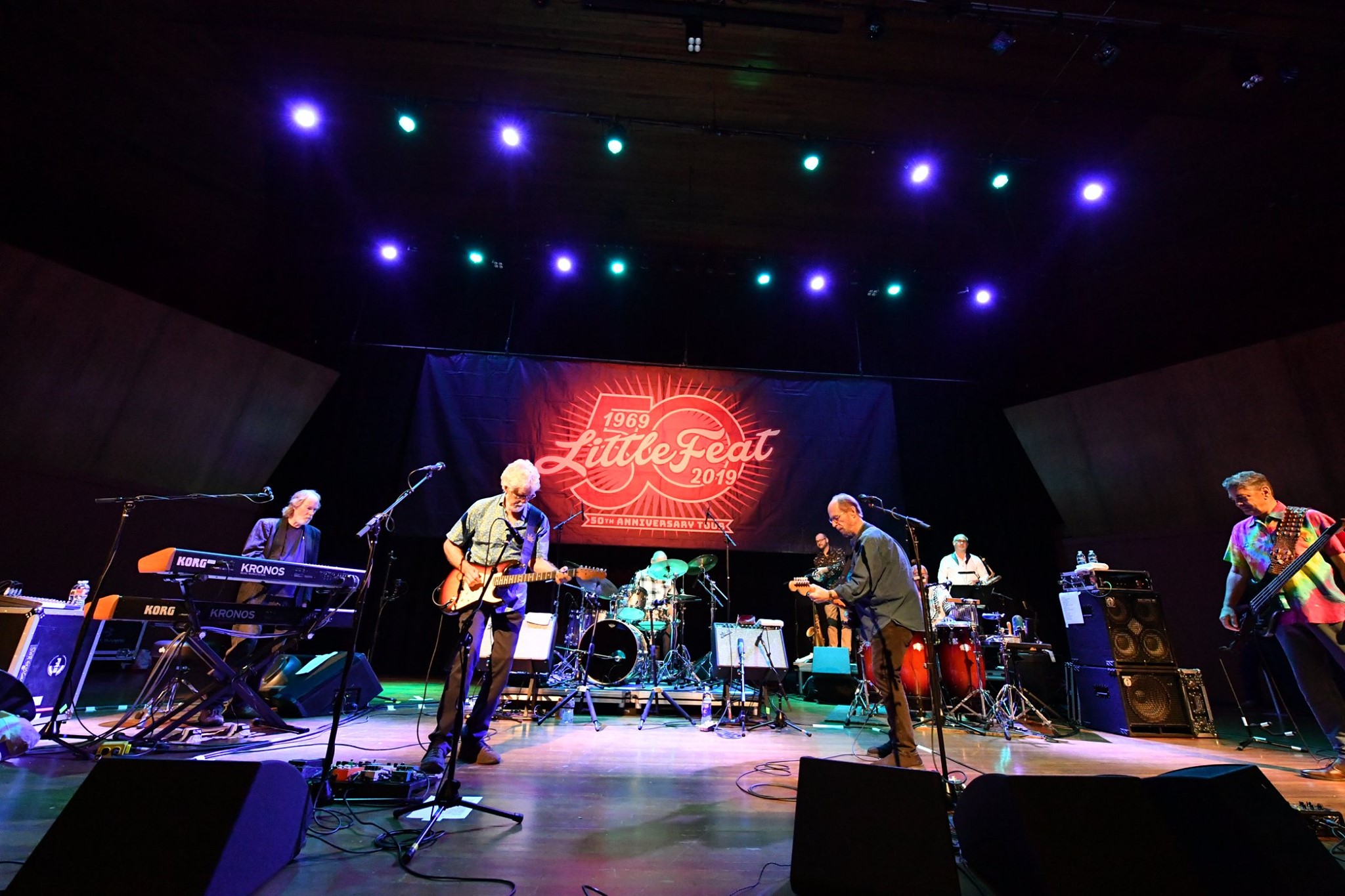 BP: If they're unaware that's what it is, they ought to quickly come to terms with it because of all the slings and arrows of life. We need someplace, whether it's music or otherwise, to take a deep breath and regroup, right? For me, it's always been the piano. The world could be crumbling around me, but the piano is where I can empty my soul. My soul gets replenished from it.  (Bill Payne then proceeds to sit at his home piano and start playing)
I mean, I'll sit down. It's not all Shakespeare and heavy thinking. It's sometimes cotton candy, you know? But it doesn't matter what it is, it's having something. This case, the piano for me in my life. It's conversational. I can walk over to it right now and play you something. I lucked out. I had a great teacher.
MP: Yeah, that's that's really something that you can communicate with. When the whole world is crumbling, that's where you feel safe. I think it's a good reminder to all creative people that sometimes we work and work and you kind of beat it and you don't love it anymore. Until you realize, wait a second, this is really where I feel safe. I want to embrace my instrument or embrace my creativity and feel safe here.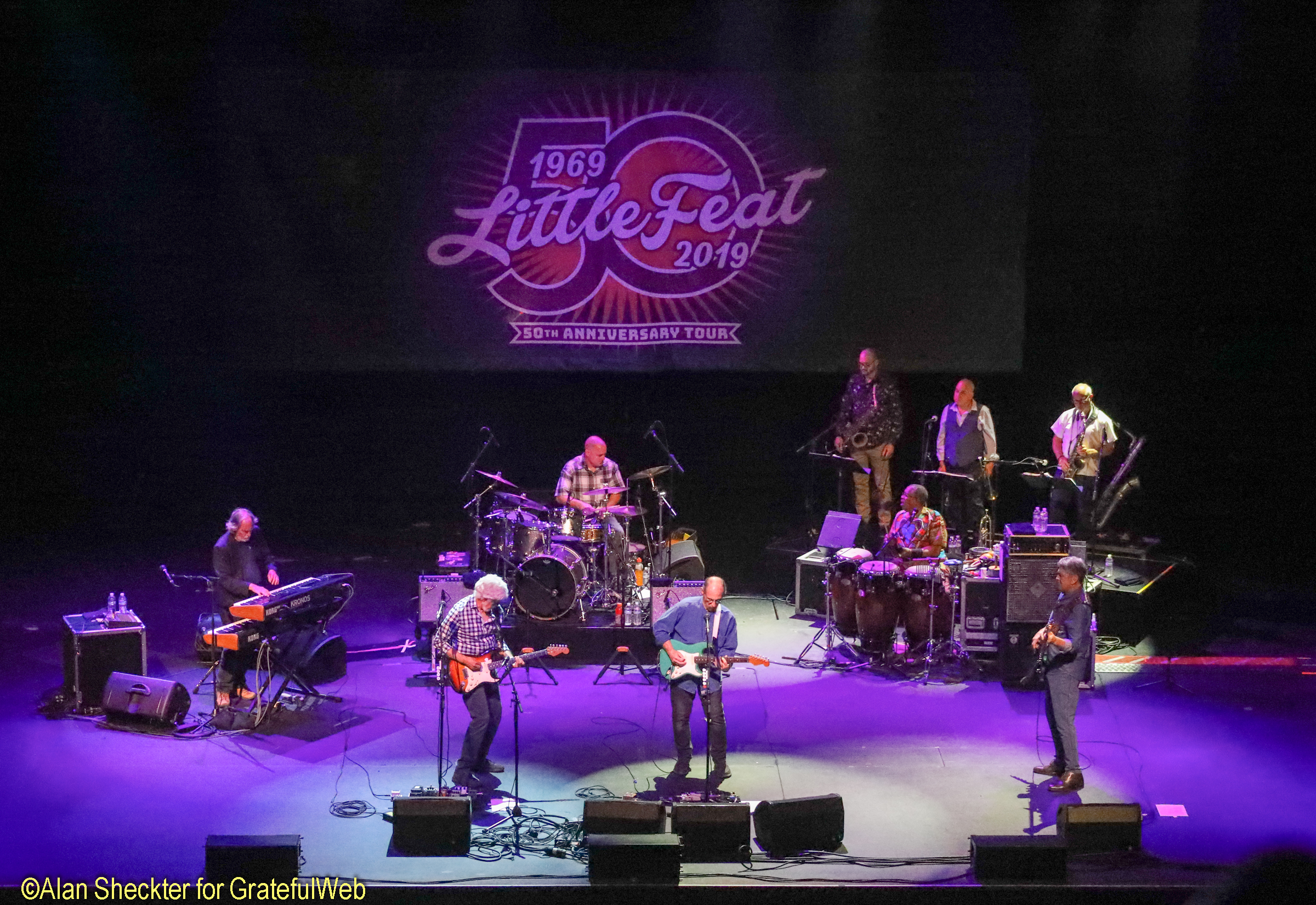 BP: I think awareness is a good thing. Don't ever stop searching for things or being inquisitive. It affects everything you do. I will interpret a lot of stuff, but there are things for you to try and see where it goes.  Being a writer is about being inquisitive. You question things you want to know about things you try and keep an open mind, which sometimes is hard. But there you are. Robert Hunter and I never talked. I never met him, but we came up with 20 songs. Wow!  There was once a tune that we disagreed on. He said This sounds kind of normal. I'm not quite sure what to tell you, but I thought, I'll hang on, I'll rewrite it. So I took it from a pub in Ireland and I brought it down to South America, and I revamped the whole song based on that. And he goes, You know what I like about you? You just don't give a damn, you try it. It's only music, right?I told Robert Hunter, the music is in your lyrics. And he said, Yeah, but it takes a composer to draw them out. And so those were our two pats on the back to each other at that point. I learned a lot about writing music. I'd written a lot of songs before that, but I really learned how to just let go. Writing with Robert Hunter, he was an absolute joy to work with. I've kept over 200 emails back and forth to one another as evidence that we actually did this and that's not a bad way to communicate with people. I actually felt like I knew him.  It was good.
MP: What was it like working with Robert Hunter? You still worked with him even though you never met him or were in the same room, right?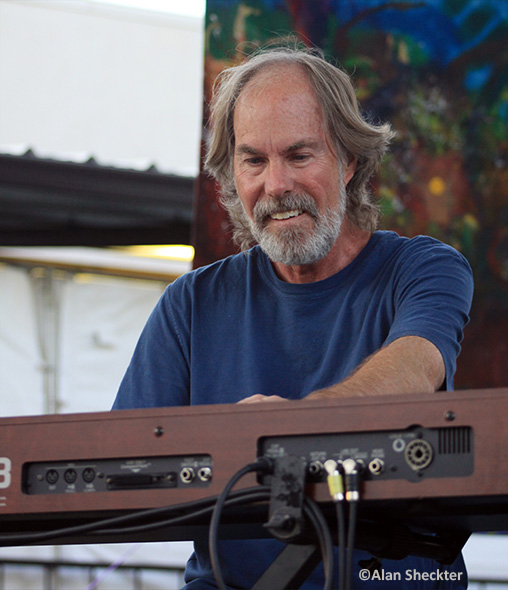 BP: I've played on many, many records where I wasn't in the room at the time. Let's start with "Hollywood Nights," for example, with Bob Seger "Against the Wind." I play the organ on it. Bernie Taupin, who was Elton John's lyricist, I did a couple of albums for his group Straw Dogs. Its same thing with playing on stuff with Pink Floyd. You just get in there and you hear what you hear and you add to it and then let people decide whether you were in the room or not. Is that the best? It doesn't really matter. Does it make it less musical because you weren't there to say, Hey, why don't we expand this bar? Things happen when you're together but that's not what all art is about. It's about communicating in whatever fashion you can at the time. You're able to do it and have it feel seamless, have it feel like it came from the heart, right?
MP: When you did some of that work with Robert Hunter, I know you brought some of that to the band Leftover Salmon like "Bluegrass Pines," for instance, from High Country. Tell me what it's like to play with Leftover Salmon, Vince and the gang. How that is different than playing with Little Feat?
BP: Leftover Salmon, I love those guys. Playing with those guys was like being in a water setting, say a lake and you're going to water ski. They got the fastest boat in the world and it's going to pull you out of the water and you're either going to come out of your skis and be dragged around the lake or you have the sense to let go. I mean, they are just out of control. I jumped up on the keyboard right in time for my solo and took off, started playing again. Oh my God. I thought, Yeah, that's what it's like playing with Leftover Salmon. It's just loose. It's fun, it's free. And hold on for dear life!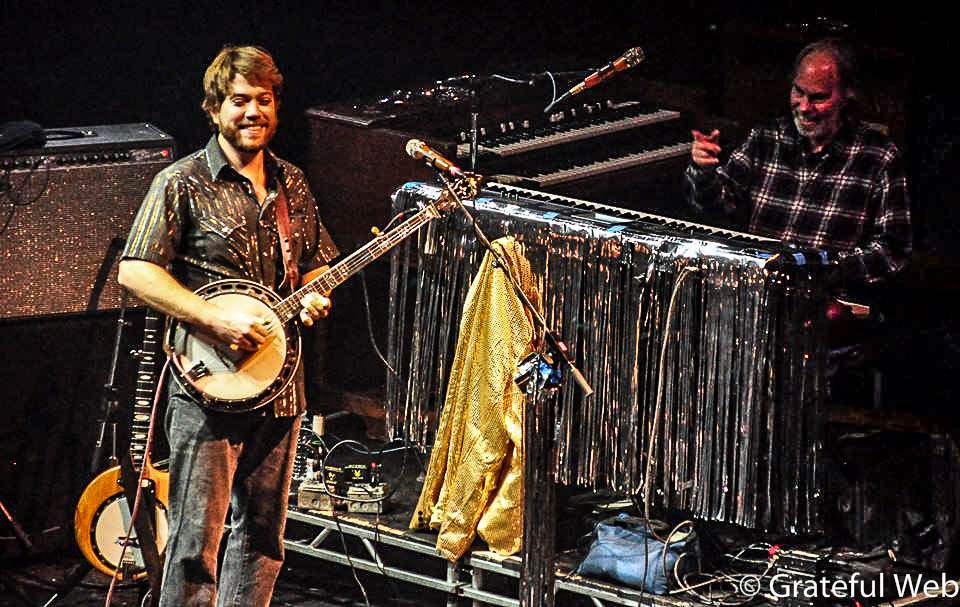 MP: I was reading this book, Thirty Years of Festival by Tim Newby. It was talking about back in 2001 when Mark Vann was getting sick. They wanted to come together and have a fundraiser to help him and to help bring positive vibes to his healing. They called you and a ton of artists came together to do this. Rowan, Nershi, Fleck, all sorts of people and the collective energy of the rock and roll crowd or these jam bands get together and they make something happen. They try to support each other. Tell me a bit about that. What kind of power did you feel doing that for? For Mark?
BP: It was an amazing experience and there was a power to it. There was a love that was emanating from that stage and from the audience as well to this to Mark Vann. I feel that I could keep using the same verbiage over and over again, but I felt very fortunate to have been involved in it. There's a kind of red light when you heard Livingood, who was our drummer in the very first band that I joined. He died of brain cancer. He's a young kid and we all lose people in life, but it's always tough. Somebody wrote me last night about a friend of the band over in Germany that just went out. To be able to recenter your energy for somebody that knows he or she is going out but they're here now. You can affect on the level of letting them know that they are loved, that they are not going to be forgotten, and that they affected our lives just like we're trying to do for them. That's a privilege, isn't it?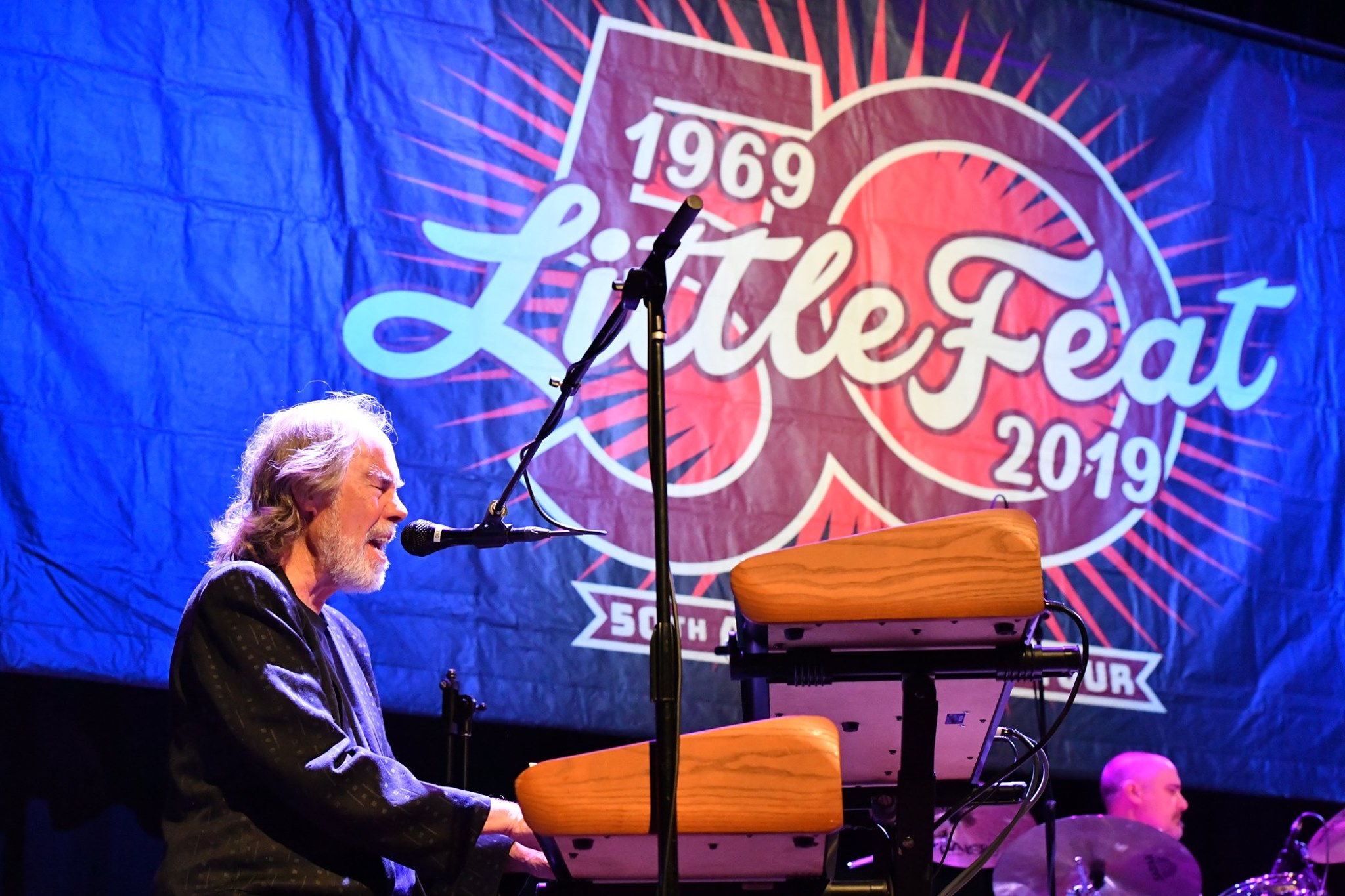 MP: Super big privilege. In the book, it describes points where this whole collective supergroup was calling his hospital room. You could hear the audience saying his name and saying these beautiful things. It painted such a beautiful picture and gives me chills. That power is real It's got to help. Somehow, it's got to help.
BP: It does help. From my perspective, Megan, death is a part of life, right? I mean, it's not segregated from life. It is a part of life and people know when to go. I'm not a religious person at all, but I am. People often say spiritual, and I believe wholeheartedly that we have a spirit within us, right? So I don't know what it is or how any of it works. Nobody does, but I'm as convinced of it as is that when I take a drink of cold water and I know it tastes good and that it's nourishing. I don't really question it. It's not like I've seen it. I know this door, I'm going to walk through it. It is going to take me outside.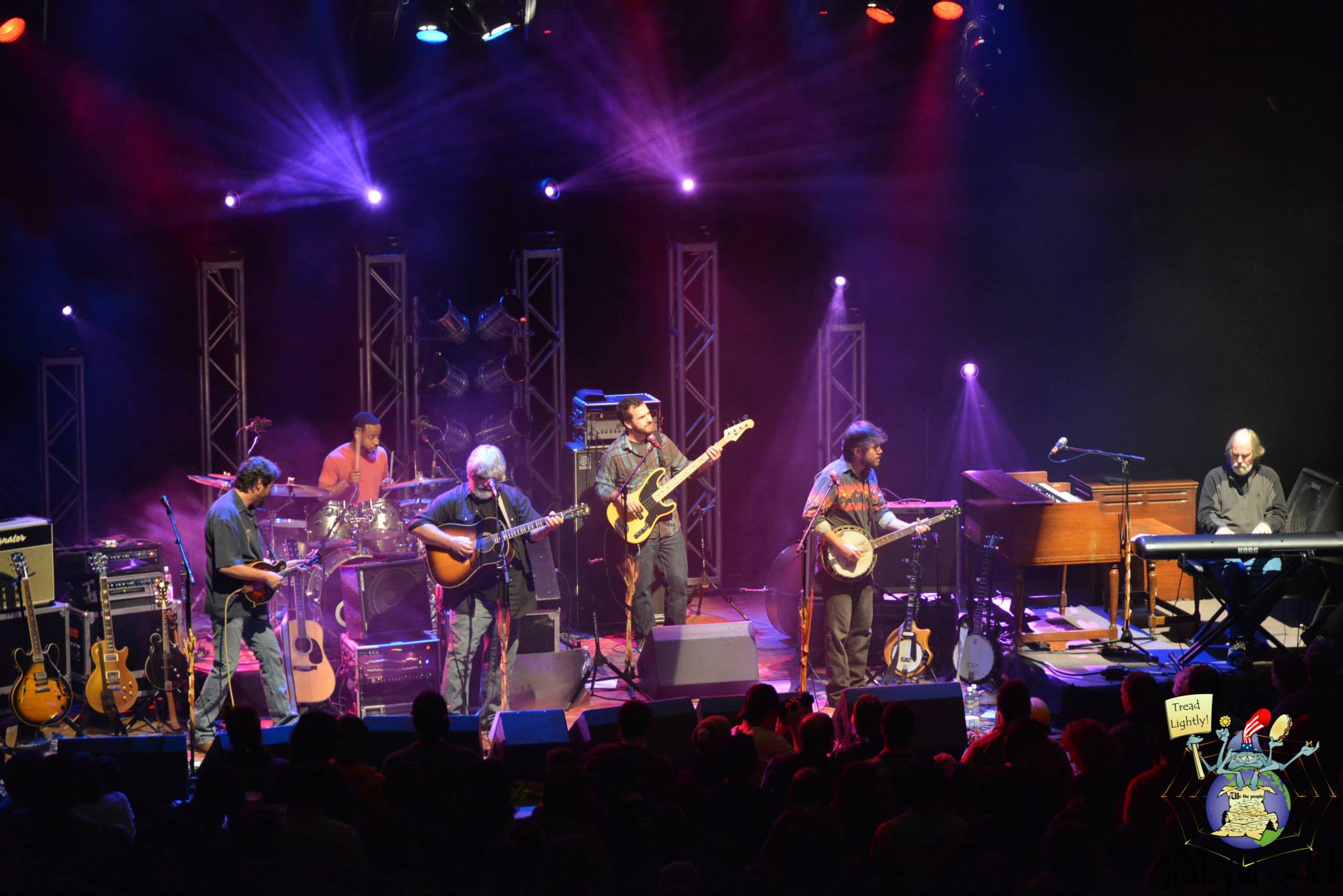 MP: What advice do you have for artists who are starting out and starting to get some criticism? How do you deal with that? How do you take the criticisms with the praises?
BP: Well, that was a great question, and I would say that what's helped me is to look for the truth. Accept the fact that there's probably a little bit of truth. If there's a lot more than a little bit, then maybe you need to examine what you're doing, but in any case, don't shut out the criticism entirely. Use it to help build, give yourself a little breathing room to think about it, see where and if it can improve what you're doing. Expand your language, which is really at the bottom line. Look at what you're doing with your artistic endeavors. Don't disassociate yourself in terms of the things going ahead. Like everything else, it will subside at some point. Let it subside. In the interim, you've got to decide - Does it take away from your conviction of what you're doing? Or does it build on your convictions? This is the time for soul searching and soul examination. I don't think that's ever a bad thing. You don't want to do it day in and day out. You need to breathe. Laugh, love, cry. Enjoy life as best you can. The angst and everything else will tap you on the shoulder, whether you want it or not.
MP: Very good words spoken by Bill Payne of Little Feat coming to Chicago, the Chicago Theatre, Thursday, March 10th, which is just two days before your 73rd birthday! One thing that's really exciting for me, I started in this business as a promoter and as a street teamer, was the idea of this Little Feat grassroots movement. Can you expand on that for me?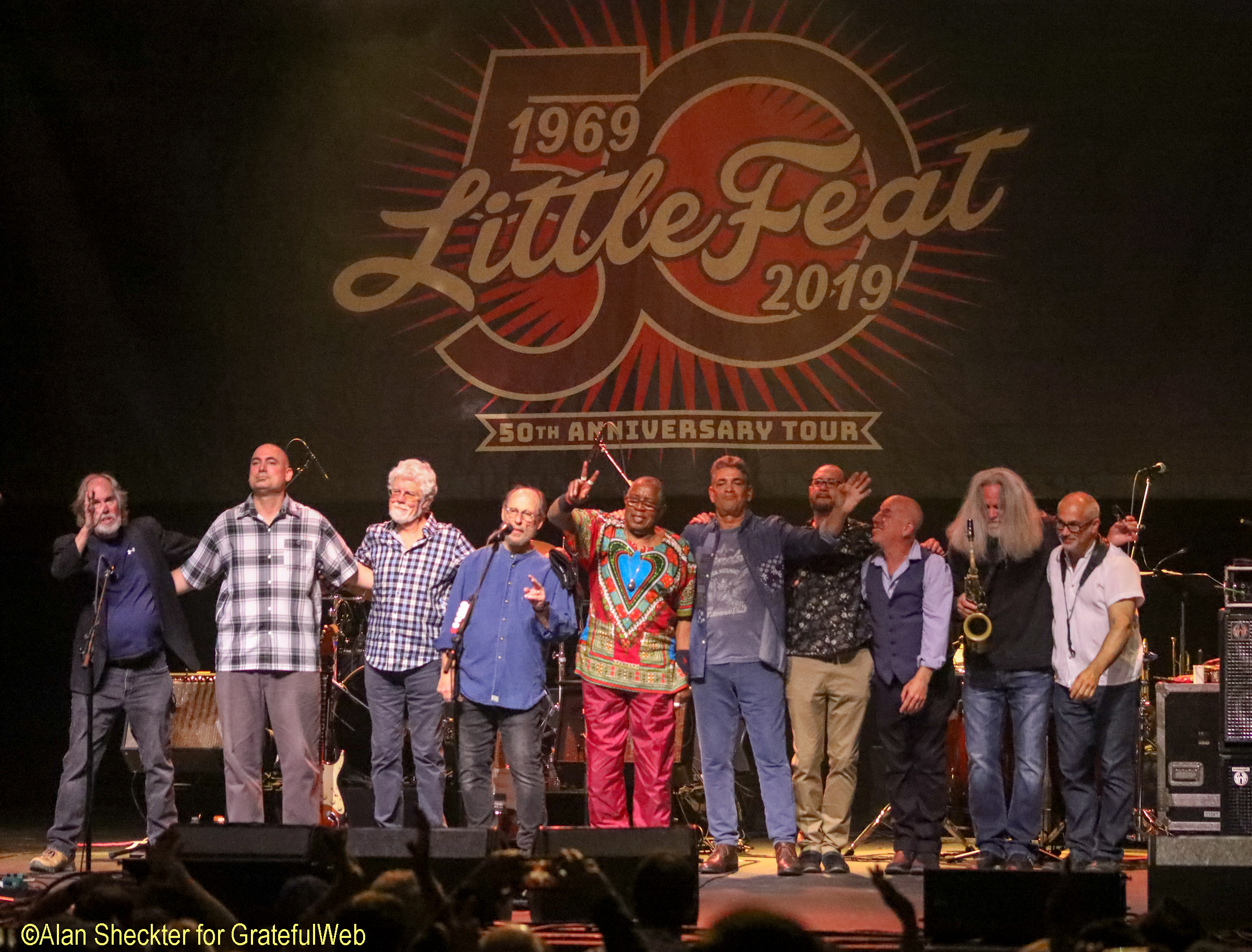 BP: Well, I just was fed up with the way the business people were dealing with us, I just felt like we knew there were certain people that were doing it, but we did it in our own fashion. It took some impetus from Hunter S. Thompson's Fear and Loathing on the campaign trail in 1972, which is about Nixon and George McGovern running against one another. There were some practical tips in there about how to organize a grassroots team. The lesson now seems antiquated and like duh. At the time it was not antiquated. All we knew is that we wanted to try communicating with people, let people know when Little Feat was coming to town. I very quickly logged on to the fact that if you're in Sydney, Australia, you know where all the coffee shops are, you know where people congregate. You need people with boots on the ground and know the area in Chicago. They're going to know a lot more about it than the guy in Ventura, California. We still have that relationship with the grassroots community. Now we also have a really good management company called Vector, and those guys are great. The business side ought to be there to facilitate. Getting the artist together with the audience and vice versa, and there's a lot more of that than there used to be, so I'm very grateful for that.
MP: Me too, I think bringing bands and fans together is an integral part of this whole thing. I salute you for bringing that upon us and being a pioneer in the development of online and grassroots communities. We will see you at the Chicago Theatre Thursday, March 10th.