Dark Star Orchestra @ The Egg Center for Performing Arts | 12/5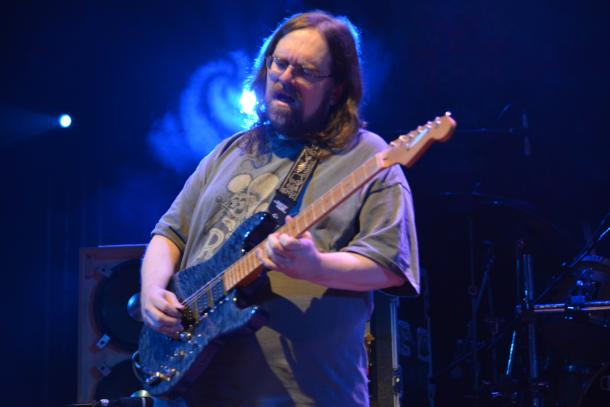 Dark Star Orchestra, widely known as one of today's premier improvisational rock bands, will perform their show "Dark Star Orchestra: Recreating the Grateful Dead Experience" at The Egg Center for the Performing Arts in Albany, New York on Wednesday, December 5th, 2012 at 9:00pm. Jeff Chimenti (Furthur, Phil and Friends, Ratdog) will be filling in for Rob Barracco on keys. Tickets can be purchased for $29.25, and are available through The Egg Box Office located on the concourse level of the Empire State Plaza, at the base of The Egg. Tickets may also be purchased online or by calling 518-473-1845. The Egg Center for the Performing Arts is located at Empire State Plaza, Lancaster Street, Albany, NY. Doors open at 8:00pm. For more information, visit Dark Star Orchestra's official website.
Using entire shows from the Grateful Dead's 30 years of extensive touring as a launching pad, Dark Star Orchestra recreates the original song for song performance set list for an entirely new generation of Deadheads. However, Dark Star Orchestra isn't a cover band and their shows are not even meant as tributes. What Dark Star Orchestra achieves is a continuation of the spirit of what has now become over forty years of the Grateful Dead's timeless music.