Mark Sexton Band to Release New EP Young & Naive April 9th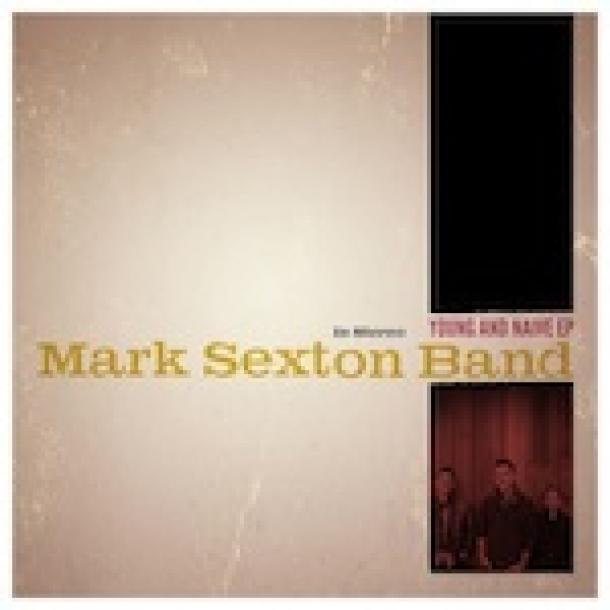 Reno-based neo-soul, funk and rhythm and blues trio, Mark Sexton Band will release their brand new six-song EP, Young & Naive, on Tuesday, April 9, 2013. To celebrate their release, the band is giving away a free download of their new single "Heart Holder" and also released the music video for the track via YouTube.
The new EP Young & Naïve is about relationships and life's journey and the expression of these defining moments through the art of music. Rich in soul, jazz, bluesy pop and touches of funk, Young & Naïve holds wide appeal to music fans who love variety, as well as thought-provoking melodies, smooth rhythms, and lyrics that speak to the heart.
Young & Naïve is recommended to listeners who like the sounds and songwriting styles of John Mayer, Jason Mraz, Gavin DeGraw, Jack Johnson, and the full band sound of Train and Dave Matthews Band.
Pre-sale packages for their new album Young & Naïve are now available through the band website.
YOUNG & NAIVE TOUR DATES:
Apr 2 - Frog & Peach, San Luis Obispo, CA
Apr 3 - The Loft, UC San Diego, CA
Apr 4 - The Basement Tavern, Santa Monica, CA
Apr 5 - Mission Tobacco Lounge, Riverside, CA 
Apr 6 - Flagbrew, Flagstaff, AZ
Apr 8 - Santa Fe Sol, Santa Fe, NM  
Apr 9 - Taos Mesa Brewing CO., Taos, NM
Apr 10 - Quixotes, Denver, CO  
Apr 11 - Old Town Pub, Steamboat Springs, CO 
Apr 12 - Cruisers, Grand Junction, CO  
Apr 13 - Flying Fish, Elko, NV 
Apr 18 - Torch Club, Sacramento, CA  
Apr 19 - Crazy Horse, Nevada City, NV
Apr 20 - The Nugget, Reno, NV
Apr 23 - Goodlife Brewing Co., Bend, OR  
Apr 24 - White Eagle, Portland, OR
Apr 25 - High Dive, Seattle, WA  
Apr 26 - Der Hinterhoff, Leavenworth, WA 
Apr 27 - Old Schoolhouse Brewery, Winthrop, WA:
Apr 28 - John's Alley, Moscow, ID  
Apr 29 - John's Alley, Moscow, ID
May 1 - Jones Radiator, Spokane, WA  
May 2 - The Palace, Missoula, MT
May 3 - Bitterroot Brewing Co, Hamilton, MT  
May 4 - Silver Dollar Saloon, Butte, MT  
May 9 - Boom Boom Room, San Francisco, CA
May 10 - Cozmic Cafe, Placerville, CA