Dead Phish Orchestra (DPO) kicks off right with 'My Friend, My Friend' opener, they showcase exuberant energy for such a dark song and then burst quite alarmingly in to Casey Jones. This is commonplace for the band, a bizarre mash-up of idyllic songs switching back and forth between Phish and the Grateful Dead.
These guys are ballsy- and they've got to be to form a dual cover band of the Grateful Dead and Phish, two cornerstones of the jam band world equipped with the most essential rockstars of the modern world. I'm impressed with the tenacity of DPO and their effective impression of these two linchpin bands. The way they meld the two together is even more arresting. They handpick a great contrast between selected dark and stormy phish tunes and the lighthearted feel good picnic that some grateful dead offers up. DPOs setlist is a careful and conscious bridge between the two extremes, and they choose to highlight these differences articulately. The result is just a kick ass mixture of the raw hardiness, that distinct darkness that Phish running wild brings and the groovy transient ease that the Dead beckons.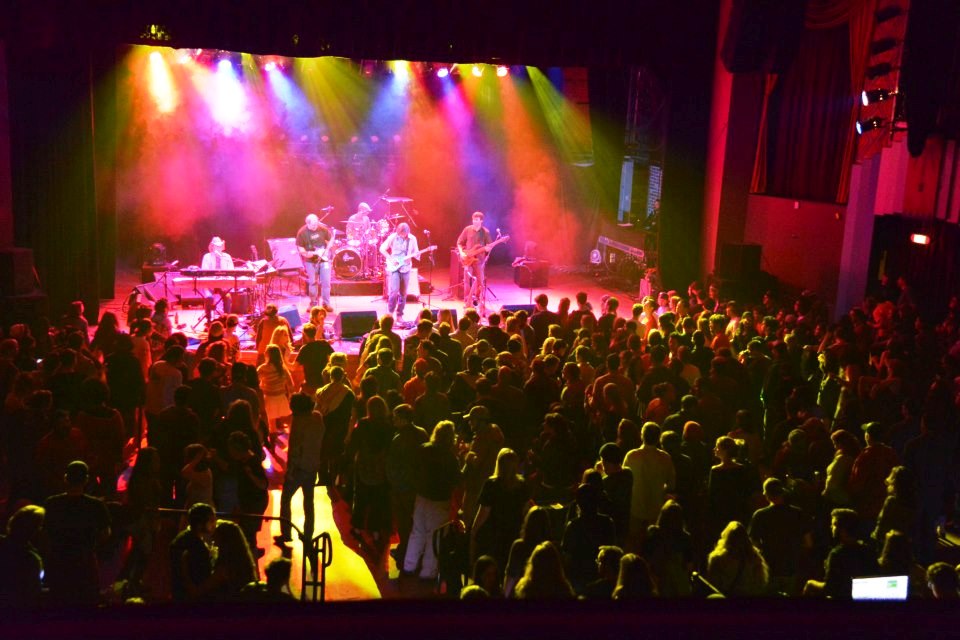 Of course they fall a ways short, and in my opinion lack the musical eloquence to pay a solid enough tribute to their intentions. So while their meticulous arrangement of a set is lustrous on paper, they're just a tad too slow, too lackluster, to execute it fully… but all that seems to change when Tyler Grant joins them on stage. His articulation on the guitar brings DPO, and anyone else I've ever witnessed him collaborate with, to a whole new level. Have you ever heard Althea with a country twang!? It's pretty spectacular. He brings a whole new fullness to the ensemble but with an ease that is grounding, roots you to the ground.
DPO's Let it Grow > Moma Dance is the best rendition of the night, firey and full and segways smoothly into One More Saturday Night- again a brilliant contrast between what the Dead once breathed life into, and what Phish offers now. The night proceeds to showcase this distinction, flirting coyishly with the line between two genius genres of jam bands (Squirming China Cat Stash… WHAT!?) Again and again we anticipate the antithesis between the rugged yet symphonic side of Phish (think: YEM with Pete Wall of Particle on sax!) and the easy breeze of the Grateful Dead (think: Stella Blue with the vibrant beauty of Phil Johnson of Private Gripweed).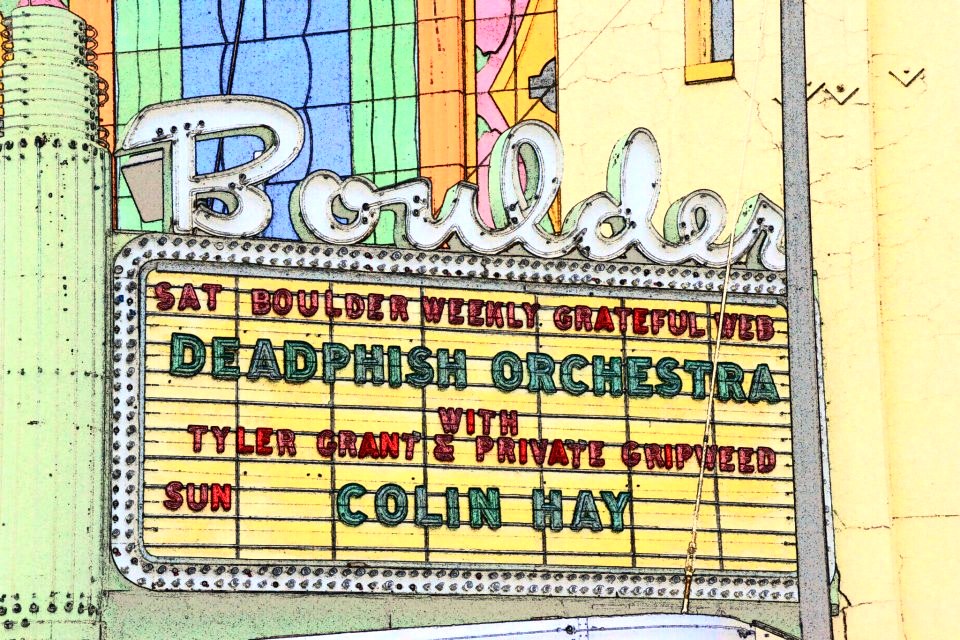 Seeing as the setlist is the draw for any cover band's performance, I have some meticulous mash-up suggestions for DPO's next show. Readers, feel free to add some more- it's a fun road-trip game at the very least J
It must have been the roses are free
American beauty of my dreams
Silent in the morning dew
Alumni blues for Allah
Punch you in the eyes of the world
Slow Train Song
My friend my friend of the devil