When Lotus comes to Boulder, Colorado, the streets are just a bit more abuzz. People standing in front of the Boulder Theater are giving off a charge of excitement, and there's a stimulating, magnetic sense in the air that tells us of what's to come.
Half of this galvanic charisma is due to the recent debut of their new album, Build, appropriately named to reflect, in my opinion, the constant progression and alteration they present as a band, always adjusting and ever-changing, but based off of a sturdy foundation that allows them to 'build' off of their solid structure. These guys are the definition of development- regardless of their established identity as one of the most engrossing 'jamtronica' bands touring presently; they are forever progressing and modifying (i.e. BUILDing) to update their sound.
The other half of the electric enthusiasm spurred by their arrival is that Lotus is just a down and dirty dance party. They consistently bring down the house with an eclectic mix of funk, post-rock, and electronica that relies on strong improvisational ties. They have a myriad of different textures with roots dug deep in the live jam scene, incorporating robust melodies peppered with electronic elements. Simply put, these guys throw down- and if you're looking for a dance party you'll definitely find one here.
The fact that they are ever-expanding their musical vocabulary may make it difficult to settle upon an agreeable tone and style, but to see them come out to the Boulder Theater in a settled and structural showcase of their expansive range of sounds was a real treat. While many of us (myself included) would have preferred to see them stay a bit more grounded in their groovy and non-assuming jamrock, they have hit the ground running towards the electronic scene. Though many bands have gravitated towards this, it is a statement of their true talent to see that whatever direction Lotus chooses to go (and there have been many- from the super melodic strings and grooves of Nomad to the funkified steady rock and rhythm conveyed in Hammerstrike) they do so with full force, and with flair unique to this Philly family. Lotus teaches us a little something about keeping things fresh, in fact it seems they fear the mundane as they continuously push the envelope to the edge of their musical style, fusing new electric texture with a classic steady groove, so that the result is ever-changing but always Lotus.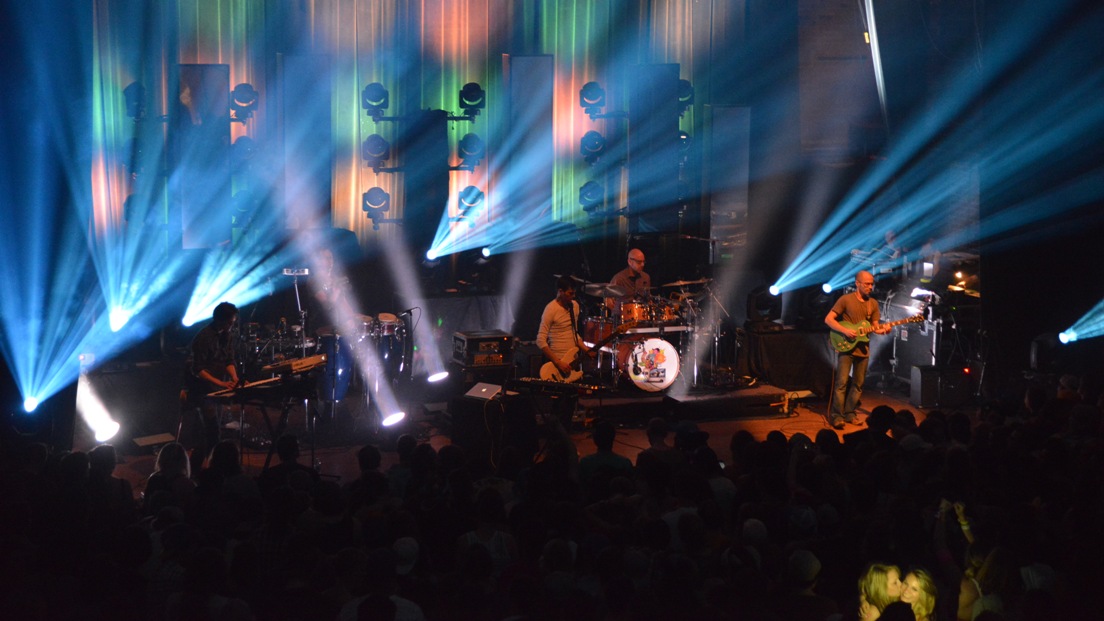 Lotus continue to introduce that same funk rock that made us fall in love with them in the first place, even when they drop into their electronic embellishments. This is a gorgeous dichotomy and really defines their sound, which is full and confident and blends miraculously with their complex lighting system (now complete with some kick-ass Rastafarian-colored light boxes on stage) and a sophisticated mixture of frequent improvisation and synth beat style that pushes them forward.
Their Boulder Theater show showcased how well they do with transitions, not only within their own musical realm but across all genres that they so easily incorporate into a jam; they manage to encompass funk, groove, and even whomp within a few measures. While I certainly prefer the old-school Lotus with a transient, ambient rock influence and just a twinge of hard electronica, their current presence is an invigorating showcase of ability with a heavy-hitting percussion and an ever-present steady guitar and bass.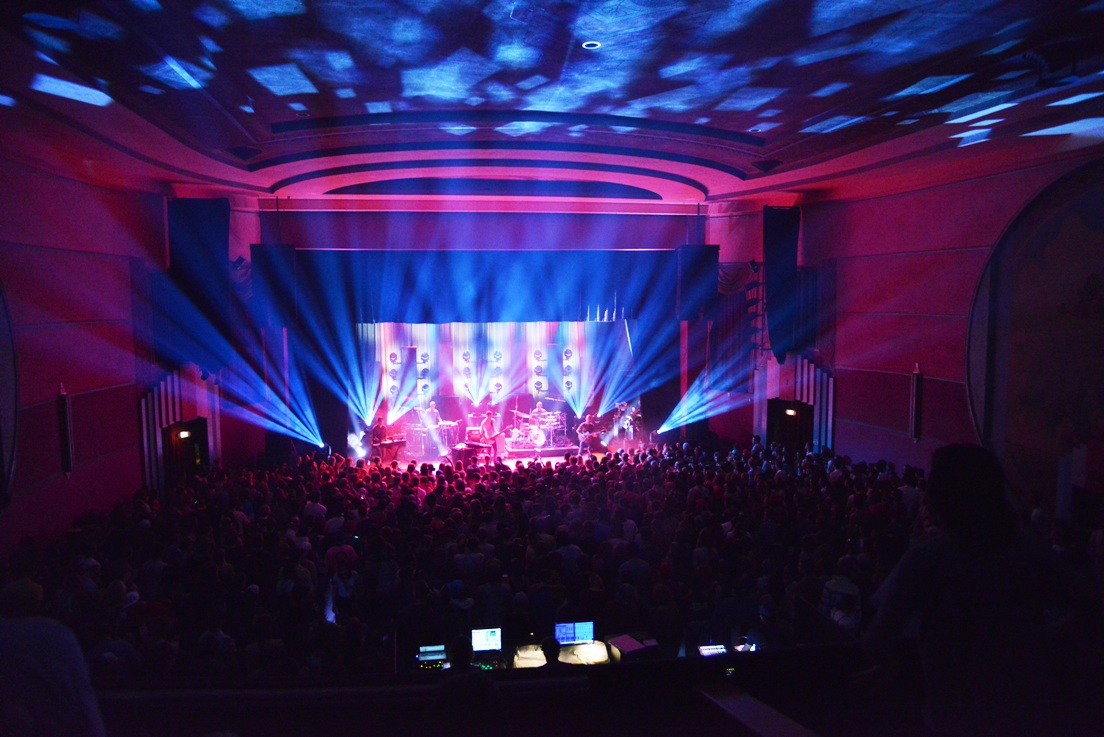 When these Philadelphia natives tear through town, they undoubtedly leave an electric energy in their wake. Those of us who witnessed their jamtronic progress surely can't wait for them to rip through Colorado again.