I had the pleasure of catching this homespun Nederland crew at Quixotes a couple weeks ago. It's a venue I feel gracious to walk in alone to and find friends of all forms waiting inside. Gipsy Moon adds a whole new arena of affability to the experience. Though they are young, they take on the somber musical sentiment of an ensemble years ahead of their time. They represent an old time classic grass that's both invigorating and enriching, but in the most laid back of manners.
Off the stage and without their strings, they radiate a certain ease; a mellowness that is almost timid. But when they gather to play, their music takes on a life of their own. It becomes full-bodied, a thing with wings that takes off and flits around the room. You dance and hope to catch it- this rich and resonant creature they have created, light and frothy bluegrass with a heavier than expected rich underbelly of blues. This is the definition of a synergistic band; together Gipsy Moon is greater than the sum of their individual effects.
Their newest member, Andrew Conley adds another hue to Gipsy Moon's rainbow with his mellifluous and melancholy cello. He is a solid and committed musician, his cello reverberating powerfully with Colin Huff's stand up bass. They are free and easy but move forward with an articulated grace that makes for a really interesting set- though they cover a wide range of emotions it is always positive. Leading this light is Mackenzie Page, whose voice shows as much panache as the dazzle of her bell bottom pants. She is an understated diva with a reckless and sultry courage, and complements the old time feel with fervor. Again, a synergistic component of all that is Gipsy Moon- vast layers that fit one on top of the other. The effect is voluminous.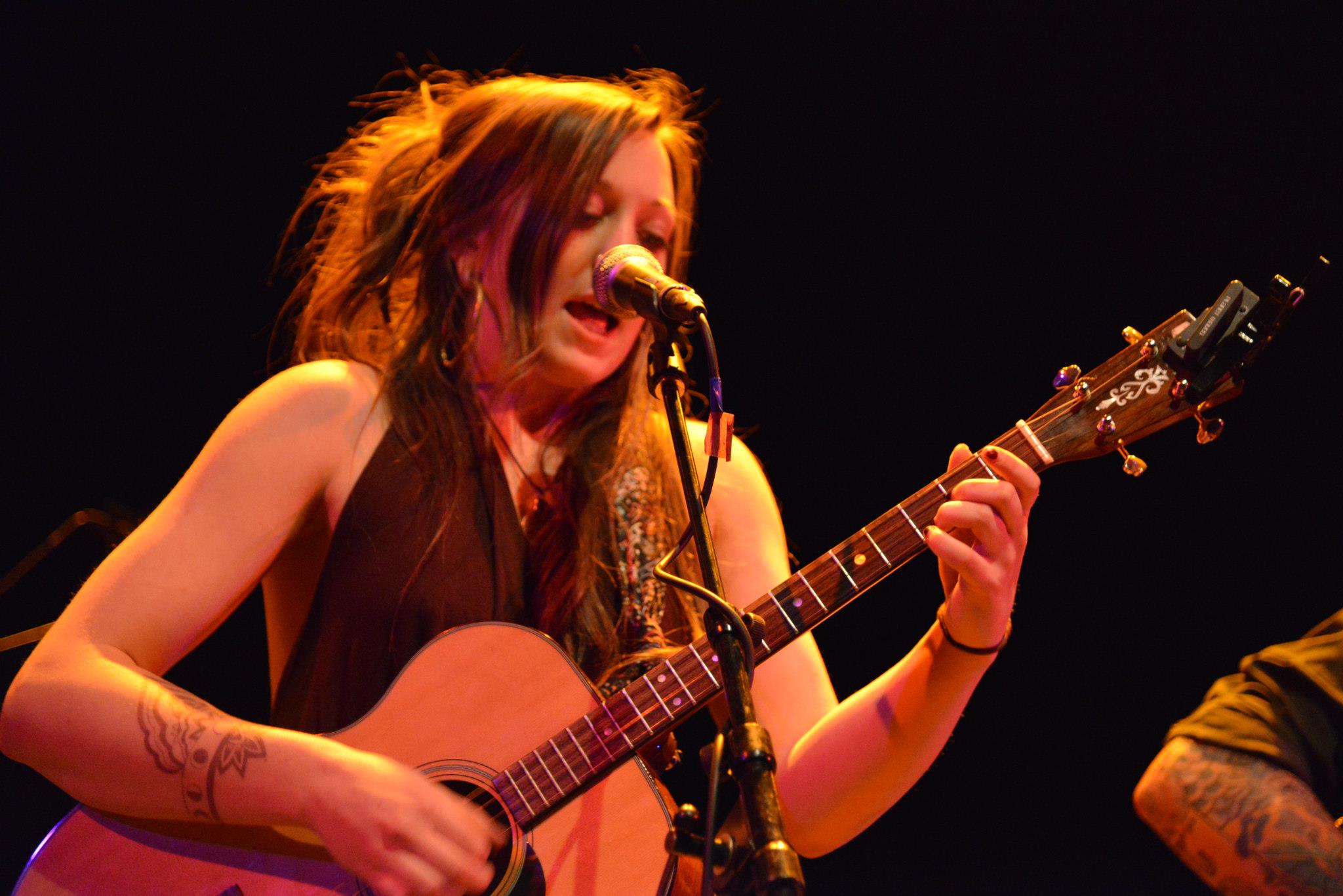 Later in the set Mackenzie breaks out a washboard- which is always welcome in a crowd such as this one. I welcome its steadiness and the cohesive current, a balanced undertide that rips through the intimate venue. I'm stoked to sit back with a g&t in the ripped fabric of a Quixotes side bench and sway back and forth with the sleekness they present on stage. They are earthy, sturdy, symbiotic strings and soul.
Keep your eyes and ears out for their new full length album, coming soon.