The Magic Beans step on to the stage and come out swinging with Jabu Jabu's Belly, the bouncy feel-good tune that the crowd warms up to immediately. Scott Hachey is sporting his notorious smirk and a brand spanking-new guitar, a sexy 'Singing Mountain" acoustic built of bone and abalone down in Pinecliffe, Colorado. It meshes beautifully with Hunter Welles new Ron Oates' electric mandolin, built right here in Boulder, and together they elect us all into a hip-swinging groove, the certain type of funk that makes you feel like you're a part of something big. Bringing this symbiotic mentality to all 420 people at the Fox that night, the Magic Beans begin their 100th show as successful musical messengers to our tight-knit Colorado family.
Speaking of Colorado family, the Beans are local legends for fostering one. When I say my best friends are the Magic Beans, I'm one of hundreds to think so. Through their music they have enabled a network of conscious individuals to feel at home inside the space of funk they create, and this vibe was tangible on the night of their 100th show .Their music has awakened many to the Colorado jam scene, and every person present was not only grateful to witness their groove-grass unfold, but felt they had contributed to the all-around activating of this funkified family, now coming full circle from their first ever show over two years ago at the very same theater!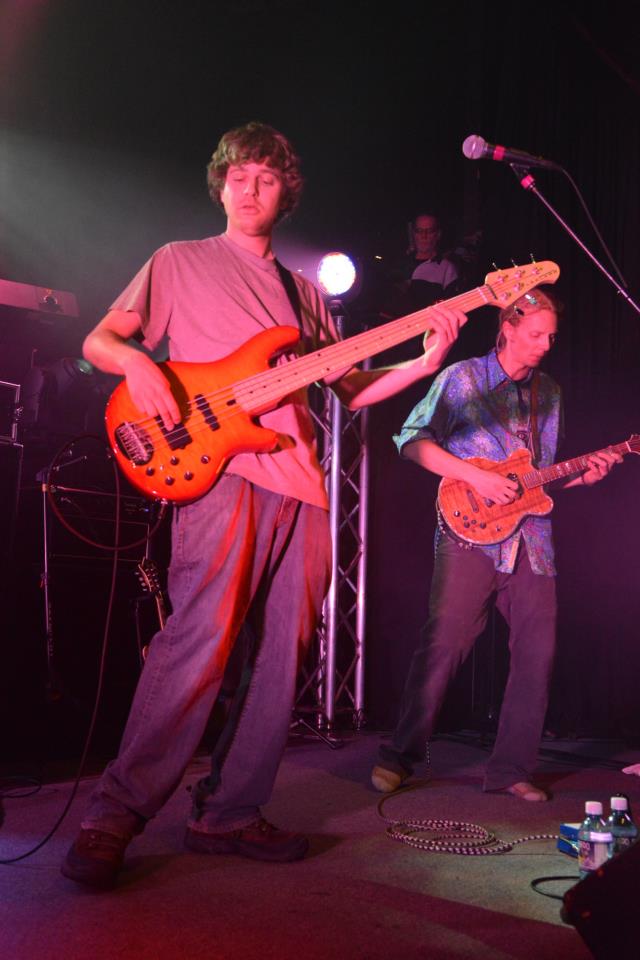 When Scott Hachey, Hunter Welles, and Josh Applebaum got together a few years back they did so with the intention of building a kick-ass "Ameritronica" (read: Americana Electronica) ensemble to pursue their love and obvious talent for music. What they didn't realize is they'd be building the foundation to unite the jam masses of Boulder, Colorado. They built the band, they built the melodies, and they built a heartfelt family around the entire experience. When Casey "The Love Muscle" Russell came to visit their mountain abode for spring break in 2010 they were snowed-in, began to jam, and he never left. Immediately he stepped in as the Bean's smooth sailor, effortlessly leading jams as their cool as a cucumber keyboardist, a structure unique to the Magic Beans and something that drew me in right away. From there, the Beans picked up the ferociously fluid drummer Will Trask who, as classy as he looks in a neon turquoise bow tie, is an absolute beast with a bass drum. Will is Boulder's very own heavy hitter, and has long been known as one of the hardest working young musicians in the area. If you're lucky enough to be at a show in Colorado, chances are good that Trasky will be popping by to sit in or tweak a tom or two at setbreak. Don't be fooled, however- Will didn't get to where he is through his dedication alone. Trasky slays it.
Together they have quilted a vibrant accumulation of rock, improv, bluegrass, and electric funk, and it is this animated aggregation that brings over 400 folks together to celebrate their 100th show, something they promise "is only the beginning". After opening with "Jabu Jabu's Belly", they debut "Jamboree", a smooth-hitting crowd pleaser that gets everyone in the groove with a simple yet spirited melody. The middle of the tune boasts a spunky solo from Scott Hachey, whose hair is as long as his tone is strong. Josh Applebaum on his 5-string Lakland bass guitar keeps it going with his Night at the Roxbury head nod and a beat so alluringly steady he'd make the monotone Mr. Mike Gordon crack a smile. Watching Applebaum play you'd swear the Fox had installed trampolines under the stage… when asked about his invigorating and buoyant stage presence he shrugged and said, "I just go off the crowd". By the time these magical beans bring out Ryan Jalbert and Garrett Sayers, guitarist and bassist from the Motet, they are entrenched in the classic "Gefiltefunk" .The jam was so smooth-sounding it felt like a family reunion on stage. They round out the first set with a zealously zesty "Adonde", one of my personal favorites. "Adonde" is an exultation featuring a sexy island-type symphony and long jam-trances, but always walks the crowd home to the whimsically rhythmic chorus, one which we all sing along to. The first-set closer functions as a sort of cloak to bring the crowd together- and the Beans walk off stage once again enabling the growth of our jam-band-family.
Second set begins with a striking surprise, their debuted version of a Led Zeppelin classic "Song Remains the Same". This provides an example of their diverse capabilities, and as they flow through the second set it becomes more and more apparent. The Magic Beans have the creative capacity to venture into some dark and stormy recesses of a jam and come out the other end into a campy, jubilant groove with a buoyant bounce, often lead by Hunter Welles whose smooth melodic flow tone can be counted on to bring brightness to any groove. During the middle of their second set, in a progression from Mind Over Matter>Bubble Sex> Mind Over Matter, it occurs to me that their level of improvisation is phenomenal across the board. Unlike many jam-bands today, the Magic Beans are able to feature not one, not two, but three lead soloists who are able to confidently take the reins and advance the jam with edge. Whether it's the guitar, mandolin, or keys, the Beans are fostering community again and again by enabling a variance of direction in which any can take the lead, instead of relying on one dominant dignitary to do the majority of the shredding.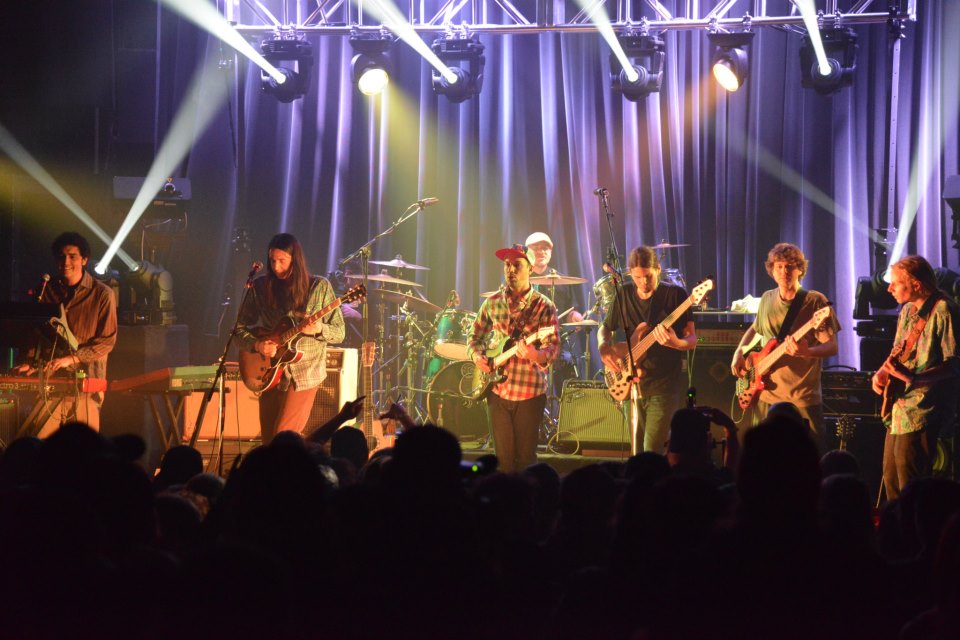 Don't be fooled- these flannelled fellows are the next big thing this side of the Continental Divide.
Lucky for you, they're crossing that divide and have just announced their Southbound Train Spring Tour, hitting dozens of spots from Texas to Wyoming, and back to Colorado once again. You can check out the dates here.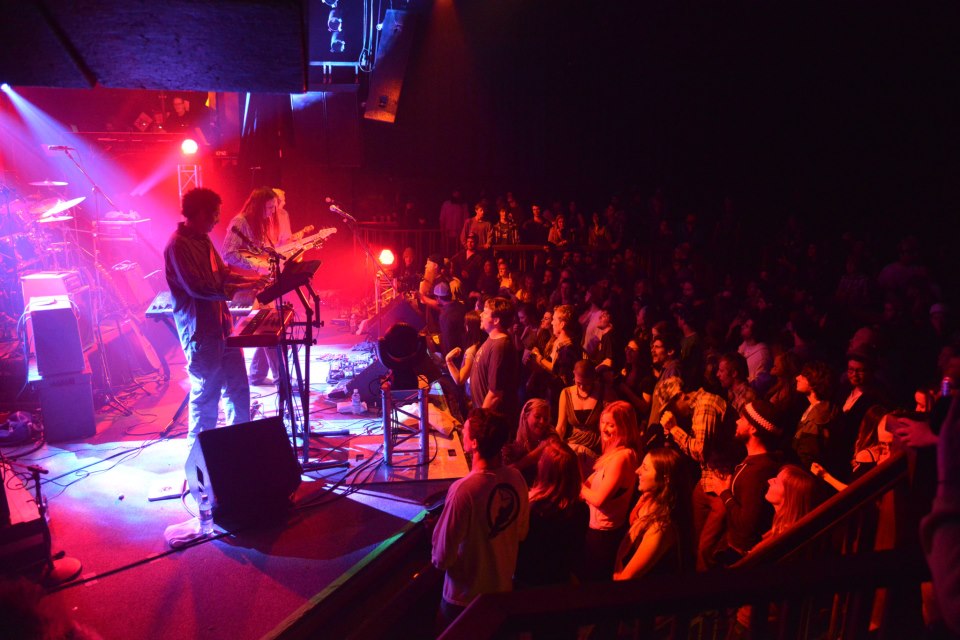 Check out more photos from the show.
-
03/22/2013 The Fox Theatre, Boulder, CO
Set 1: Jabu Jabu's Belly, Jamboree*,Southbound Train, Gefiltefunk^^, Dying Day, Adonde
Set 2: Song Remain the Same**, The Sound Pt. 1^> Mind Over Matter> Bubble Sex*> Mindover Matter> The Sound Pt.2, SOLID GOLD*$, Who's Crazy!?, Encore: Blackout
*first time played, **Led Zeppelin cover first time played, ^w/Ryan Jalbert, ^^w/Garret Sayers and Ryan Jalbert, $Shakedown Street teases