It's not rare to walk into Macky Auditorium and feel overwhelmed by its elegance, but walking in to School of Rock playing 'Black Magic Woman' in all its sultry splendor on April 6th for the Nomad Theater's benefit show added a whole new element of allure. These kids could rock it, and seeing such young folk on the stage of an old-time auditorium was a pleasing contrast to the senses. They follow up with 'Tangerine', one of my favorite Zeppelin songs, and the little gal guitarist digs a pick out of her size four boot and rocks a solo. Pretty damn cool for a buncha youngins.
The West Water Outlaws come out later in the evening- they're a rag tag group of boys that sound like a mix between the Black Keys and old blues, but with a guitarist (Blake Rooker) channeling Robert Plant in all his emotional and powerful fury. He's got a lot of energy and it's impressive to say the least. They push forward with a mix of old country and rock and roll, they've got this really young and fresh enthusiasm mixed with an ardent appreciation for that old-timey music. I dig it- and so can you! They're coming to the Fox Theater 4/27 and I wouldn't suggest missing these high energy rock and rollers.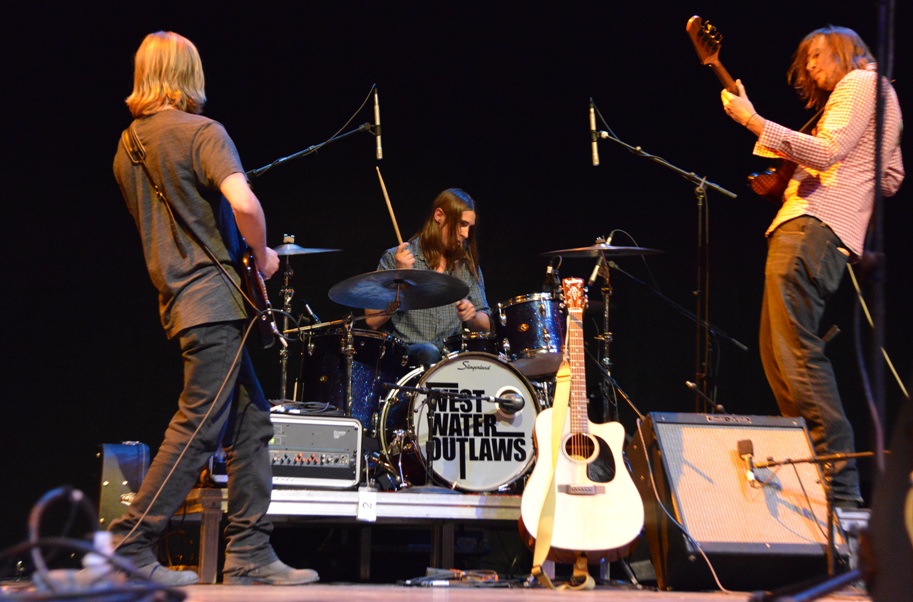 Then what we've all been waiting for… a pleasant plethora of strings as different members from Yonder Mountain String Band and the Infamous Stringdusters take the stage. These are all passionate young men engaged in the effort to raise funds for the historical Nomad Theater, which opened in 1952 and is one of Colorado's oldest venues. After the theater fell on some hard times these mesmeric musicians decided to lend a hand to pluck strum play and raise some funds to keep the Nomad running. There were also silent auction contributions from artists like Jackie Greene and Ani Difranco.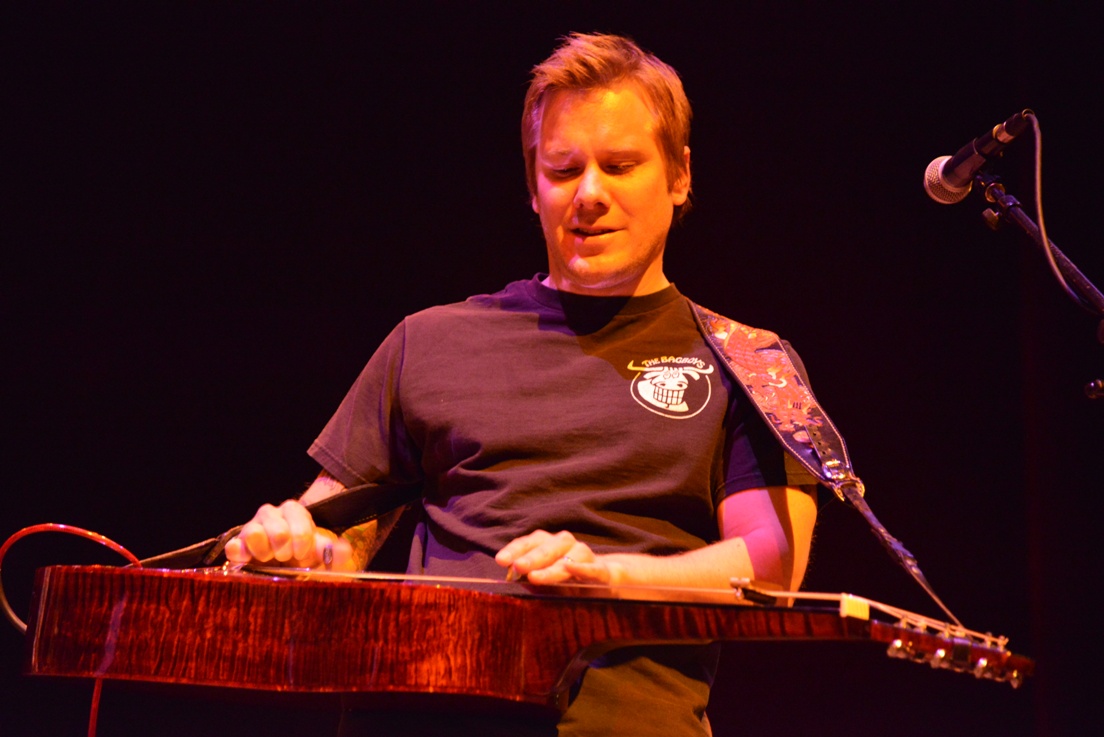 These guys really open up a vibe of community, and with an exclusive few in the crowd it feels like a small get together, neighbors who came to pick. And for a good cause!
When they play "Don't Ease Me In" they do so vibrantly, and the auditorium is shining. It feels like a bunch of friends, full and genuine. The whole evening feels very graceful...
All in all it was just a feel-good reunion of extremely talented musicians, like a family reunion. Thanks to everyone who came out for the cause- we are stoked to return the Nomad back to its former glory. It's this conscious Colorado community that makes me grateful to call this place home.