Fans of the legendary British progressive rock band Pink Floyd will have numerous opportunities to hear their music performed live in 2022. Of course, they will be able to catch original Floyd members Roger Waters and Nick Mason showcasing their classic songs with Roger's solo tour of the U.S. and Nick's Europe tour later this year. But also, a small handful of seasoned Floyd-themed bands, including the international touring unit Brit Floyd, have major 2022 tours on deck in North America. So much Floyd, so little time!
Brit Floyd – now with more than ten years of road experience under their belt – have another fully-booked year ahead in 2022. And, in fact, the North American leg of their "World Tour 2022" is already under way, having just kicked off on the East Coast in mid-March. Then, after more than 60 dates in the U.S. and Canada, the band will shift to Europe in Fall 2022 for a clutch of about 25 shows in various countries.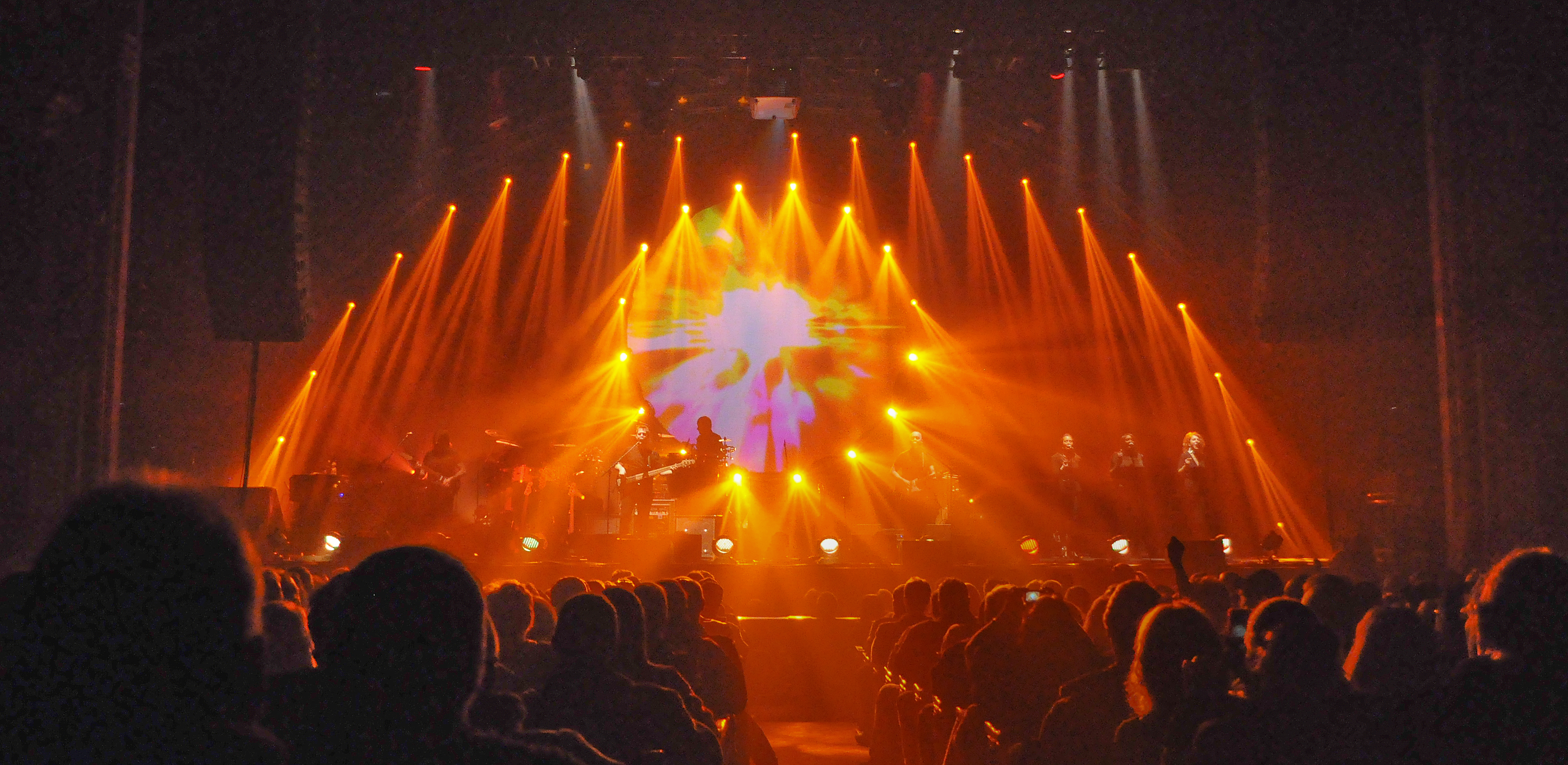 First having come onto the touring scene in 2011, Brit Floyd have become a perennial favorite among Floyd fans worldwide, and for multiple reasons. First, they load their shows with many obvious, must-hear PF songs. As part of the total experience, they also replicate PF's dramatic lighting and multimedia effects with their own twists. But, most important, the shows stay musically fresh through rotation of non-hit album tracks, from tour to tour. In short, nothing is off the table with Brit Floyd.
According to the band's founder, lead guitarist and musical director Damian Darlington, audiences can always count on Brit Floyd for chunky servings of favorites – such as "Money," "Shine on You Crazy Diamond," "Learning to Fly," "Run Like Hell," "Wish You Were Here" and "One of These Days." Yet, adds Darlington, who helps to craft the band's set lists, serious fans can expect their fair share of deep Floyd, too.
"Obviously, we can't leave folks behind by going too deep," says Darlington, noting that the BF repertoire reflects all Floyd eras, from the first album with songs by founder Syd Barrett through the post-Roger Waters years.
"We've performed quite a few [pre-Dark Side] songs, such as 'Set the Controls for the Heart of the Sun'," he says, explaining BF's focus on variety and the element of surprise. In fact, over the past 11 years, they have revisited nearly every PF album, including Floyd's 2014 swan song The Endless River. "People who attend more than one tour hear new things each time. And it's more interesting for us, too."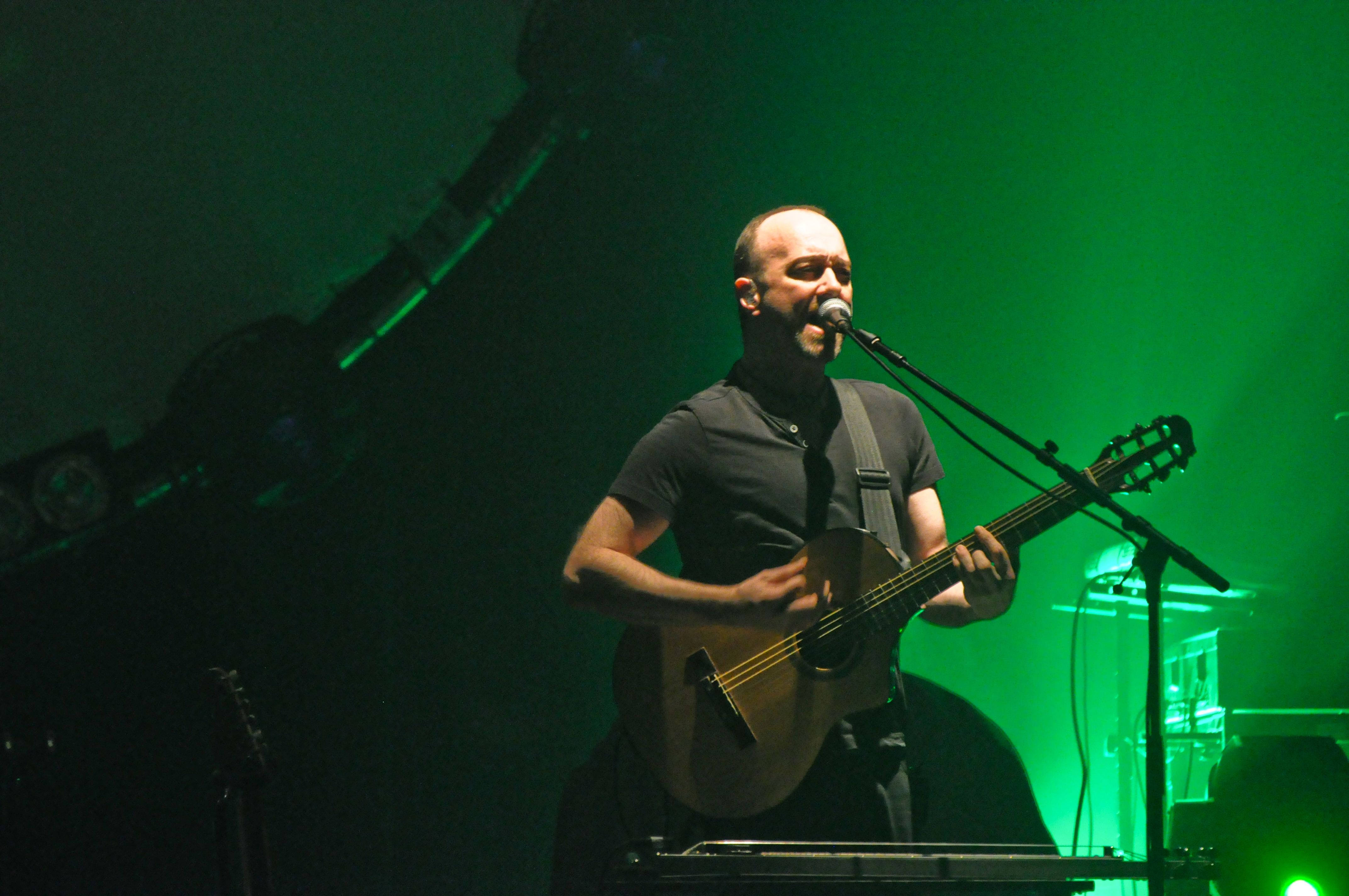 During their earlier tours, Brit Floyd had followed the crowd-pleasing route, performing classic albums, including Dark Side of the Moon and The Wall, in their entirety. Yet, in time, BF have taken a more thematic approach of rotating LP album "sides" or featuring longer, multi-section epics, including "Dogs" from PF's 1977 Animals album. And, when the time is right, they have even been known to perform that most celebrated and desired epic in Pink Floyd history, "Echoes," from the 1971 album Meddle.
Fortunately for fans of this classic Floyd track, as Damian Darlington points out, "Echoes" will once again take center stage in 2022.
"It's too wonderful of a piece of music to leave lying around too long," says Darlington, noting that Brit Floyd first performed this dramatic set piece on their 2011 debut tour, then revisited it in 2016. Just two years ago, he adds, BF activated the song again to mark the song's 50th anniversary on the 2020-21 tours. So now, the anniversary celebration of "Echoes" continues into another year.
"It's such an emotional journey, with its delicate passages, the 'funky' jam, and the mysterious [sounding] middle section," he says, expressing his personal admiration for the multi-part Floyd masterpiece. "Some [newer] Floyd fans at a show may not recognize it at first, but 'Echoes' always makes a big impression on audiences."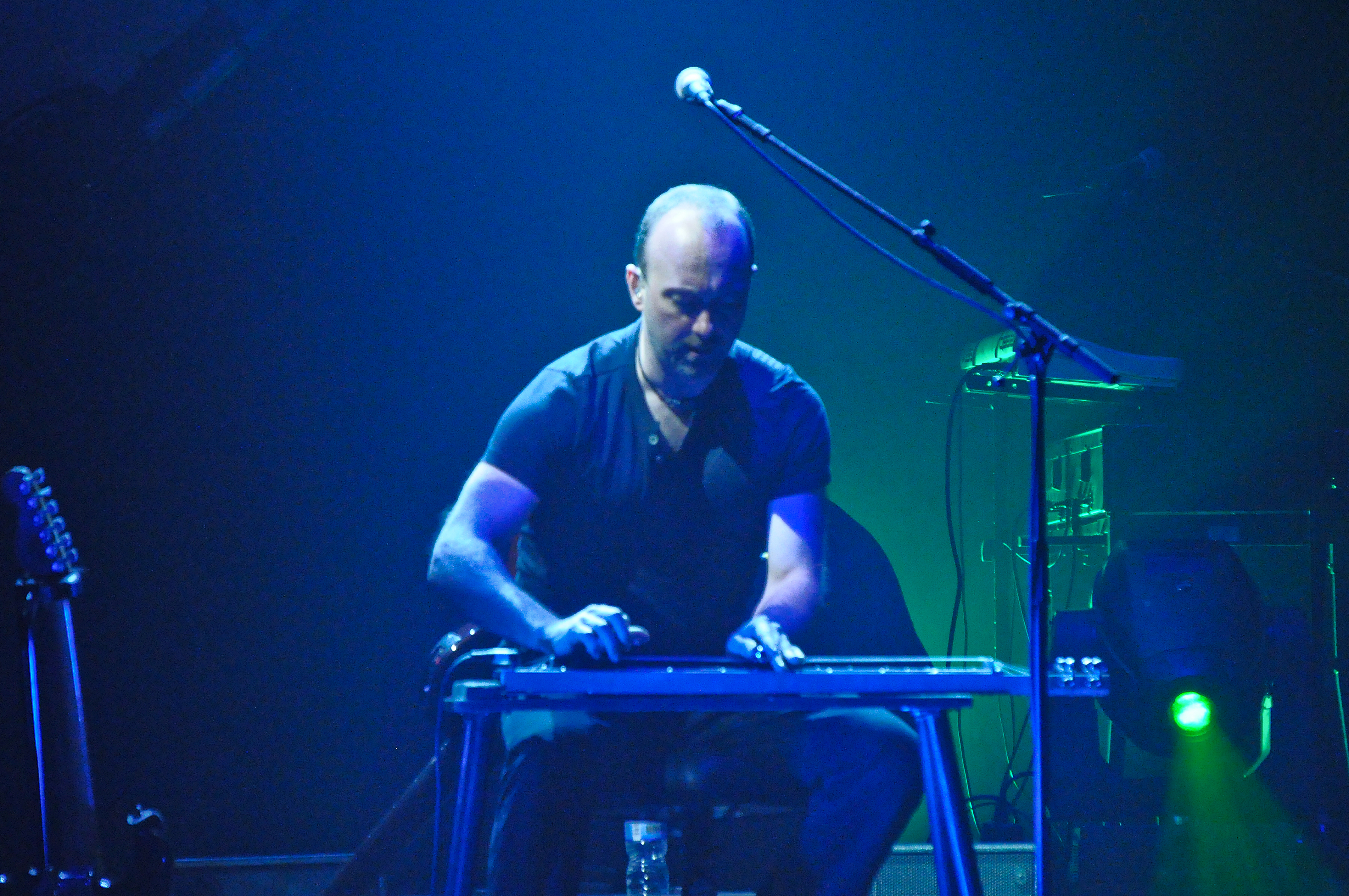 Darlington, who oversees all aspects of Brit Floyd's production, says that recent solo shows by former Floyd bassist Roger Waters, drummer Nick Mason and guitarist David Gilmour have triggered ideas for updating BF's shows. That is, when his own "night job" hasn't gotten in the way.
"I did see Roger's production of The Wall [in 2010] but missed his last tour, since our schedules overlapped so tightly. We work a lot! But I also got to see David in 2016 and Nick in 2018. You hear things and think, 'Ohh, we should add that one.' For example, Nick's band did 'Fearless' [from Meddle]. Definitely a nice addition. So we added it for 2019, and audiences reacted very well."
Much has been going on with Brit Floyd and much lies ahead, Darlington summarizes. As he notes, BF recently broke new ground, with a brief, first-ever tour of Japan, in late winter of 2019. And they periodically document tours visually with DVD releases, such as the very successful Live at Red Rocks set, although a new DVD has yet to be announced. Meanwhile, he adds, fans can expect more set list experimentation down the road.

This could even include adding "a solo song each" from the post-Floyd careers of David Gilmour and Roger Waters, he says, to add a "sense of their continuing creative legacies" beyond Pink Floyd.
"This is wonderful music to perform, and demand for it is strong all around the world," says Darlington, who had spent 17 years in his band's other major competitor, the Australian Pink Floyd Show, before launching Brit Floyd himself in 2011. "And there's no sign of it stopping anytime soon."