When Dave Rawlings hits his stride, the genius of his improvisation seems to stop time. All other distractions fade away and one can focus on his confident, driving guitar playing that is both discrete in melody and fluid within the larger harmony. Mr. Rawling's is like a chess Grandmaster, able to play 20 moves ahead.  This is an incredible strength because as you begin to realize the beauty of what he has just played – a reward to those listening closely – Mr. Rawling's has probably composed and perfected the song's next few melodic pieces. With a large, contagious smile on his face while he plays, one gets the feeling he enjoys playing just as much as the audience enjoys listening.
Touring as a five piece, including Gillian Welch, Willie Watson, Paul Kowert, and John Paul Jones, the Dave Rawlings Machine played two nights at the historic Boulder Theater in Boulder, CO. On a perfect late spring night awash in sunshine and fair weather, the Dave Rawlings Machine treated the audience to an eclectic array of music spanning five decades, from a cover of The Band's "The Weight" to "Ruby," the first song off its 2009 release A Friend of a Friend. One theme of the night that delighted the crowd was a sweet one; after playing "Sweet Tooth," another song from A Friend of a Friend, the Dave Rawlings Machine played The Grateful Dead's "Candyman." On a more personal side, offering a glimpse into what life might be like as a country rock musician, Dave Rawling's told a funny story explaining how he and Ryan Adam's wrote "To Be Young (Is To Be Sad, Is To Be High)," another song played to a thrilled Boulder audience.  An eager audience was very pleased when Gillian Welch sang several show-stopping songs with her ethereal voice, including "Back in Time" and "Look at Miss Ohio." Another highlight of the night was listening to John Paul Jones' familiar mandolin masterwork as the band covered Led Zeppelin's "Going to California."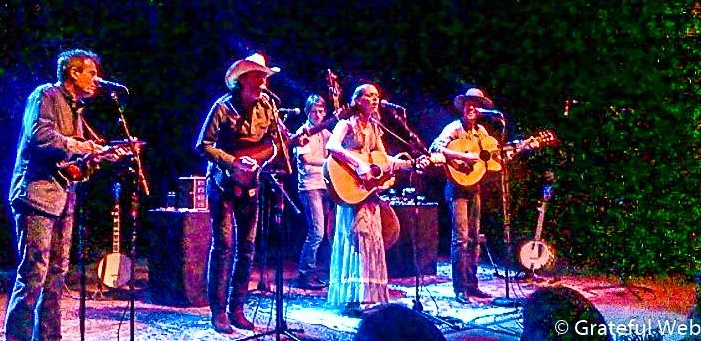 Four more shows remain in the Dave Rawlings Machine current tour.
If you find yourself lucky enough to be able to go, you should:
·         Tue 6/24 – Kansas City, MO – Uptown Theater
·         Wed 6/25 – St. Louis, MO – The Sheldon
·         Thu 6/26 – Louisville, KY – Brown Theatre
·         Fri 6/27 – Nashville, TN – Ryman Auditorium