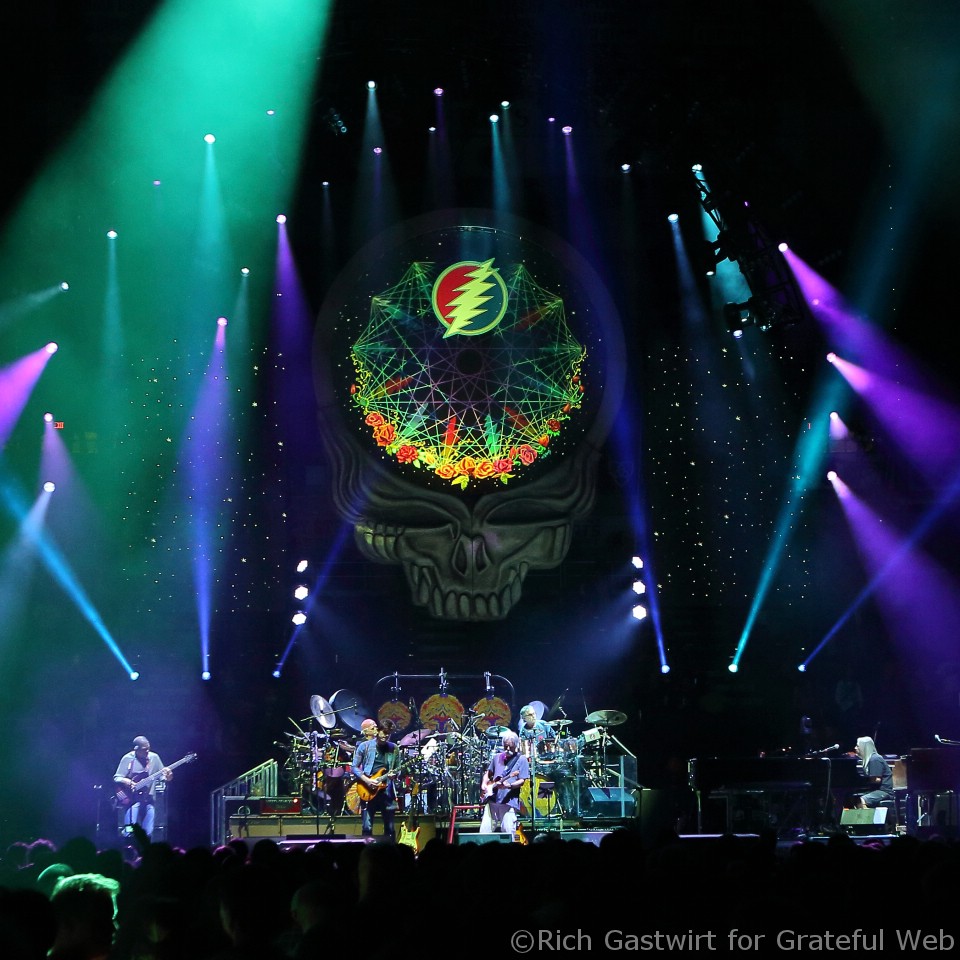 The stage set was a new one with a huge three-dimensional Steal Your Face behind the band above the drummers, the center of which was a video screen with an additional screen on either side.  The band took the stage at 7:20 and led off with Playing in the Band, which was smooth and tight. It was immediately obvious that John Mayer knew his stuff. His guitar had a very authentic Jerry-like tone and his playing was subdued but on point.  Unlike Trey in Chicago, he left much less of his own personal signature on the music; it just sounded very Grateful Dead-like.  Oteil Burbridge also was an excellent fit for the band and blended in well. What jumped out at me was that neither jumped out at me – the band just sounded tight, knew their stuff, and played effortlessly.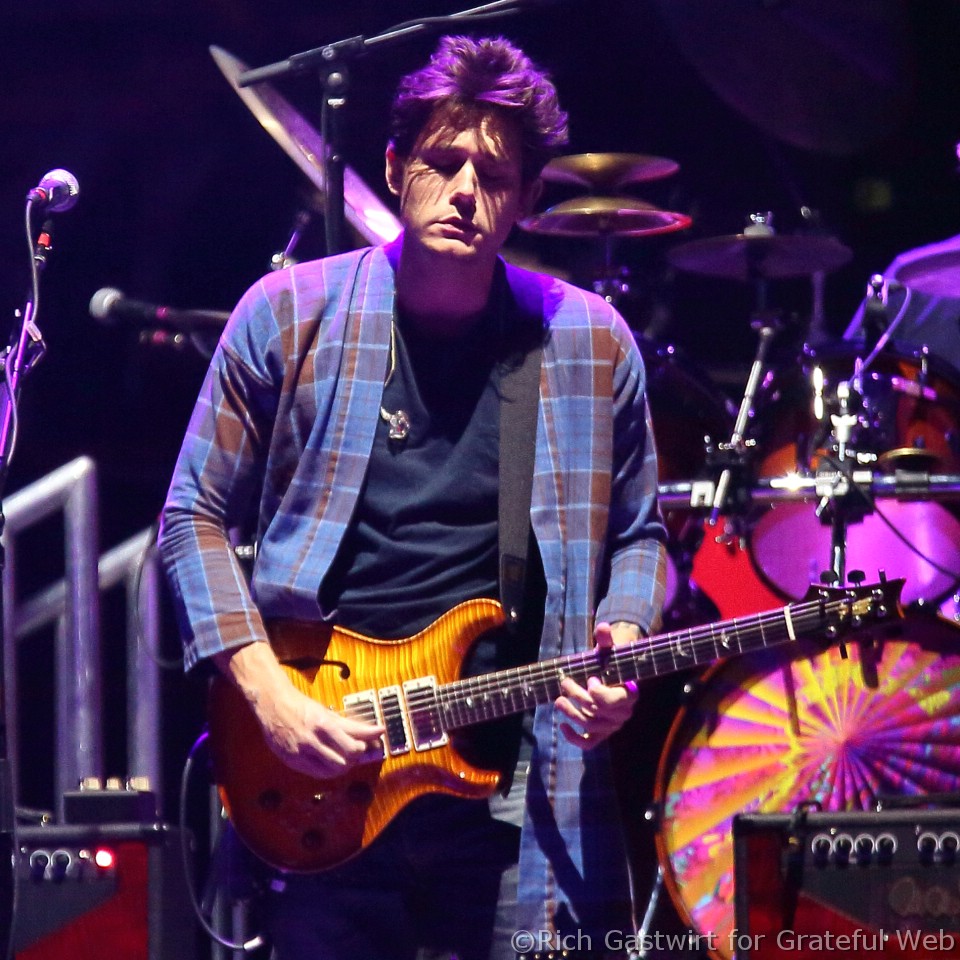 Mayers vocals on Cold Rain and Snow and Tennessee Jed were strong, and the Feel Like a Stranger brought the energy level up.  He's Gone worked well as a first set song and made me take pause to think about the setlist.  Furthur pulled songs from each era and the GD50 shows had setlists that bounced all over the place, so the setlist in Albany had a very comfortable feel. The Bird Song was nice and jammy. At one point it seemed like Mayer teased a bit of Truckin', and just as I caught myself forgetting what song they were in the middle of, they snapped right back into Bird Song to finish it.  Chimenti also sounded great, as he always does, and played grand piano for most of the show.  They wrapped up the set with The Music Never Stopped, which brought the tempo up a bit, but overall the tempo of the first set was a bit slow.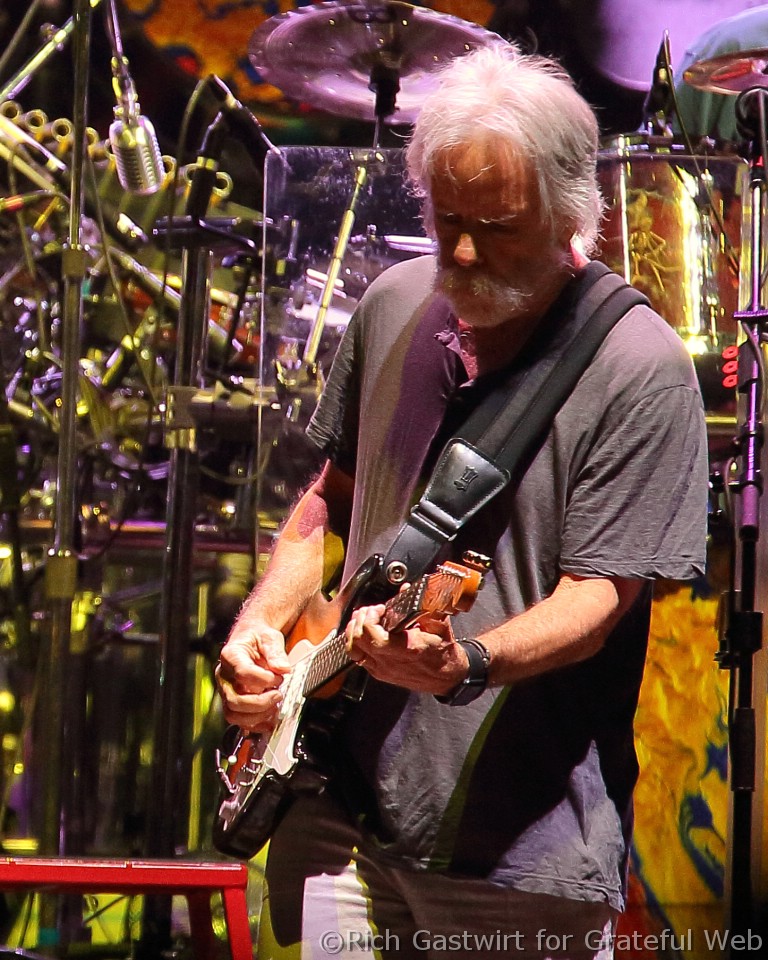 Lost Sailor-> Saint of Circumstance was strong, and they nailed Help>Slip>Franklin's, but the transition from Slipknot to Franklin's Tower could have been more fluid; Slipknot seemed to come to a stop before they took off into Franklin's. Drums/Space transitioned nicely into The Other One.  Oteil carried the low end well and was all smiles while playing, but Phil's thunder was conspicuously absent throughout the song, and unsurprisingly, especially in its opening notes. The Stella Blue and Not Fade Away were well played, and Touch of Grey was not the encore I was hoping for, but it worked for me, as I didn't mind leaving my spot on the rail and making my way through the near capacity crowd to beat the rush out.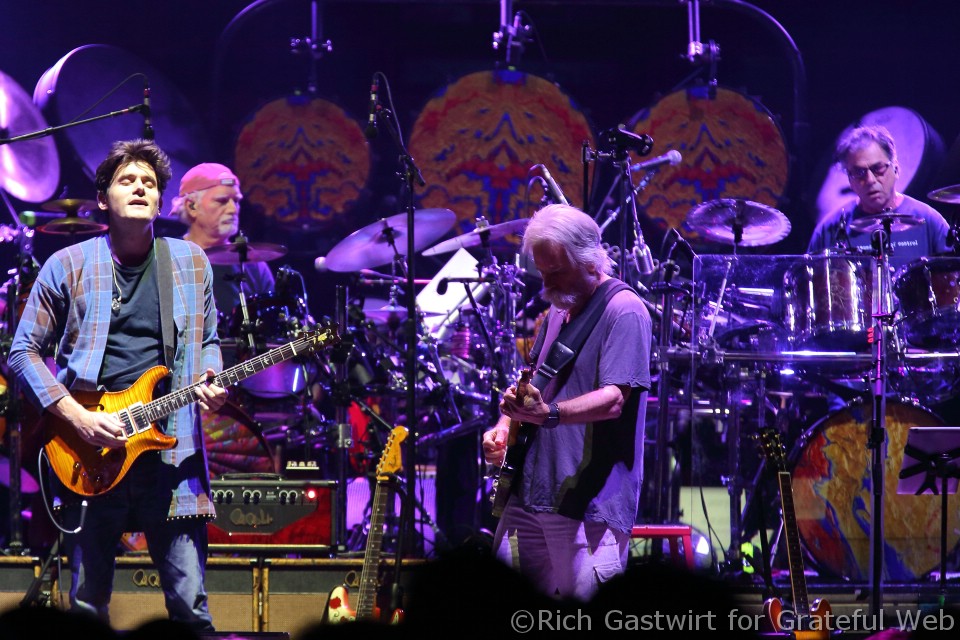 All in all, the band sounded very Grateful Dead-like, and John and Bob were very keyed in to each other.  In Chicago, Trey seemed to get much deeper into his solos, but I also noticed Bob trying to catch his attention a lot and reign him back in.  John, on the other hand, didn't delve as far out there – his solos were less exploratory and more Dead sounding – but he had his eye on Bob and caught all of the cues.  The stage was also smaller than the summer tour stage, and this certainly seemed to help.  I know there are a lot of skeptics with this lineup, but I thought the band nailed it and I wouldn't think twice about recommending catching them on this tour.