The rumor mill was in full force with speculation of which special guest would accompanying Bob Weir and Phil Lesh on stop two of their mini "Duo" tour in Boston. The two Grateful Dead founding members were joined by Trey Anastasio in NY, and many expected that John Mayer would guest in Boston. Those attending the soundchecks were the first to realize that it would be Larry Campbell and Teresa Williams accompanying Bob and Phil, and they rounded out the band beautifully.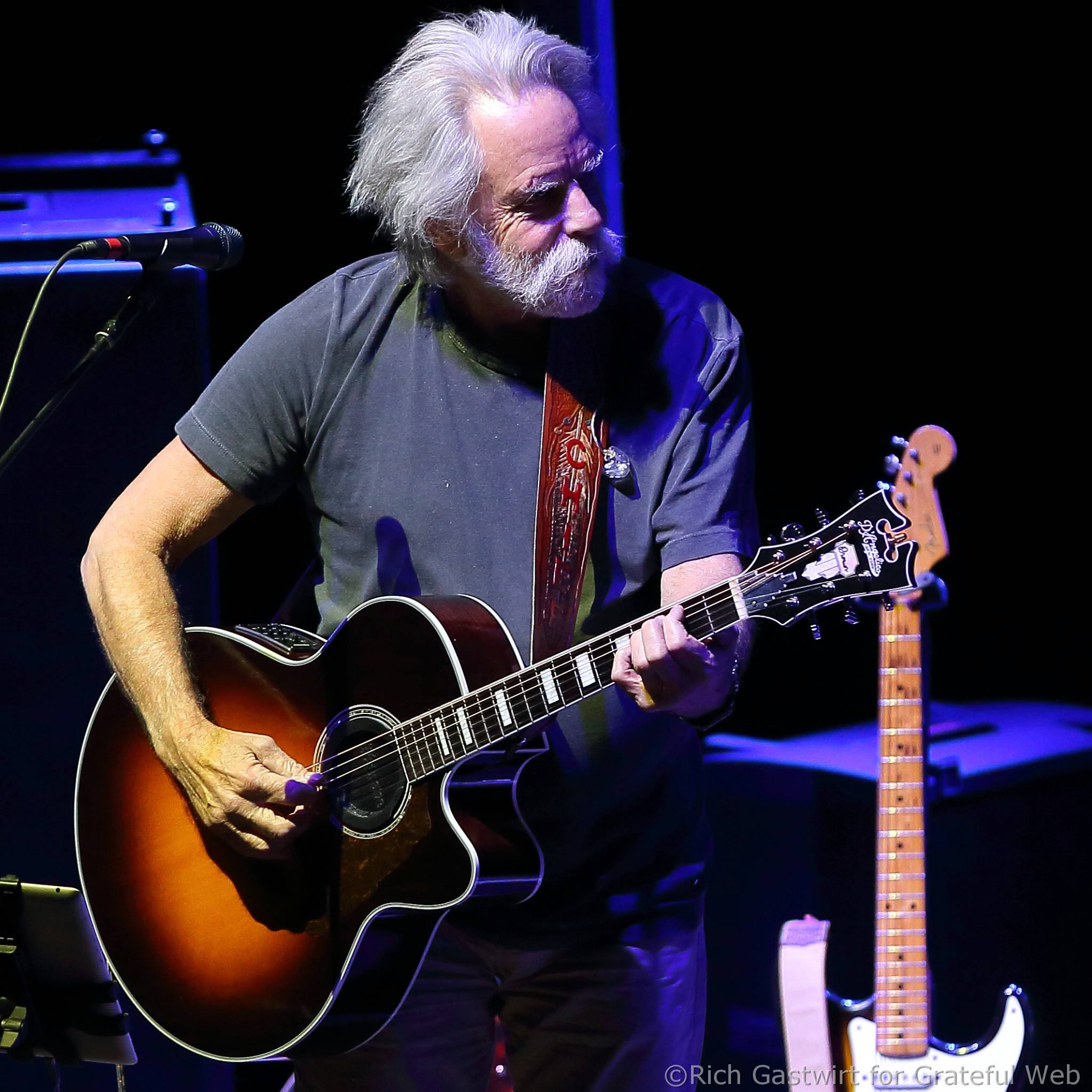 While night one had its share gems as well as hiccups, the band really gelled on night two. The curtain raised to reveal just Bob and Phil, as was the case for previous first sets, and they noodled their way into Uncle John's Band to a respectful and almost capacity crowd. The shows sold out within a few minutes, but several hundred excellent seats were released a day or two before, which left a number of scalpers eating tickets.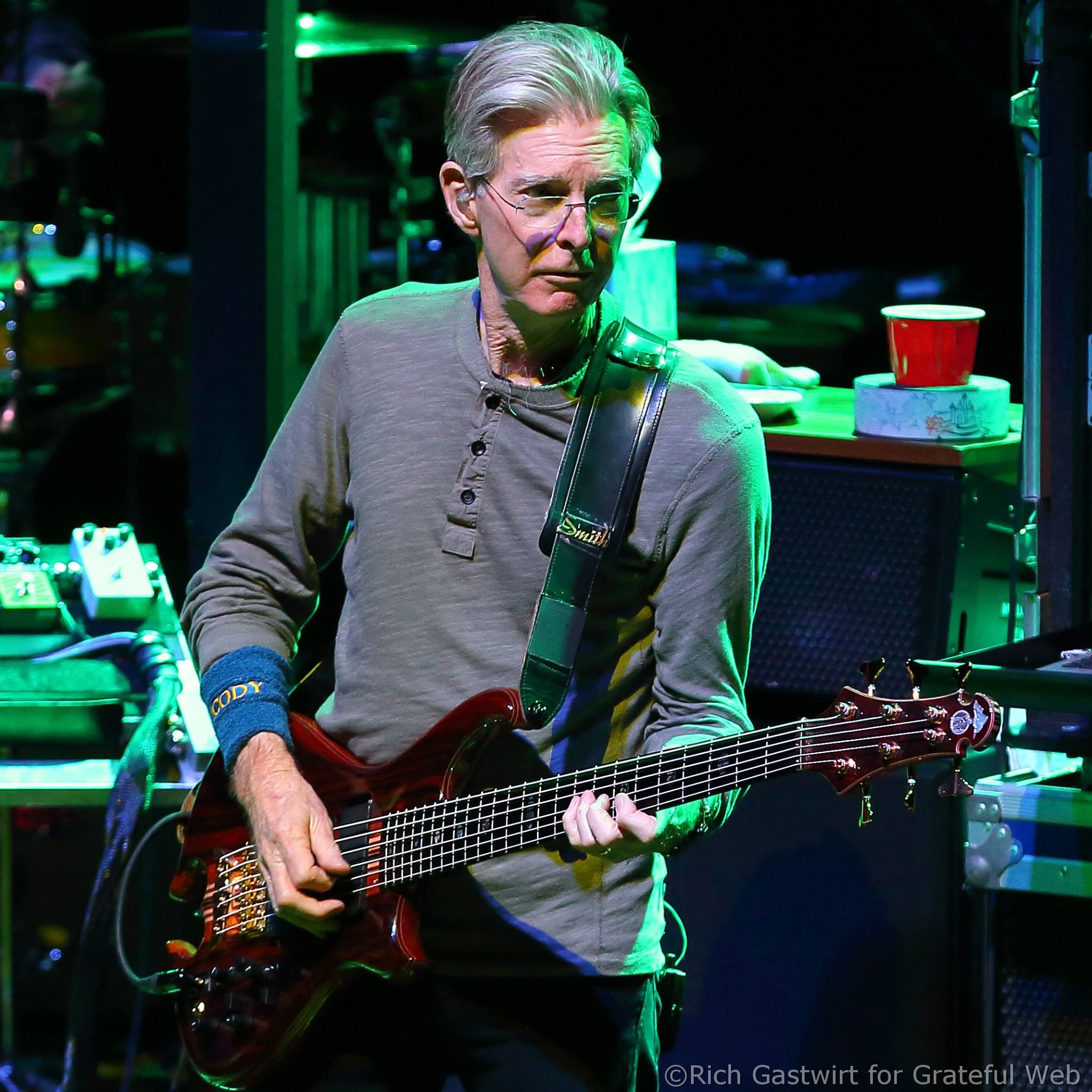 With just the duo on stage, it's easy to appreciate just how distinctive Weir's rhythm guitar style is and how much of the lead Lesh plays rather than just low-end filler.  Weir flubbed some of the lyrics to Minglewood Blues – a song that he's regularly sung for fifty years - yet made it through Dylan's "Girl From the North Country" effortlessly.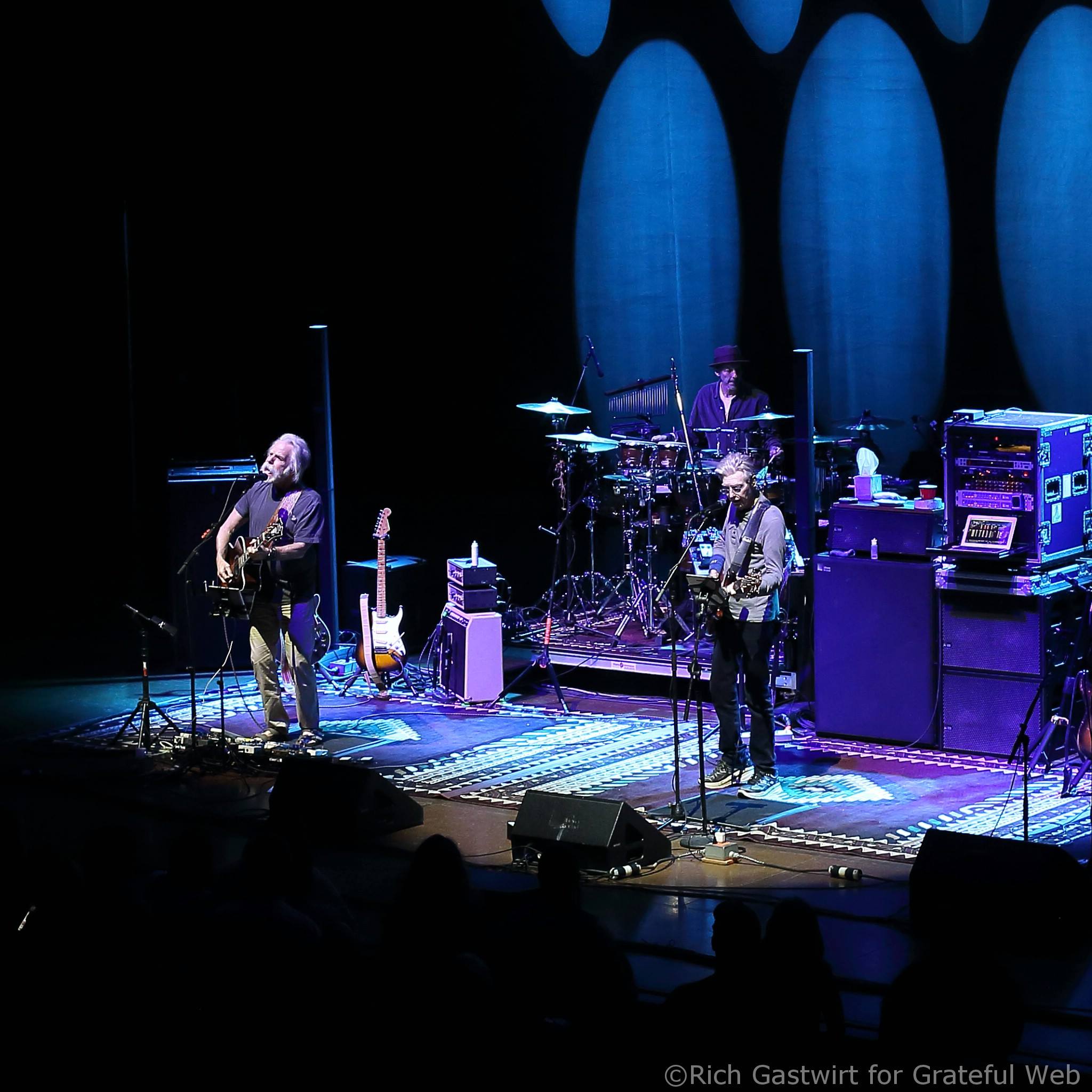 Drummer Wally Ingram joined for the second set, as did Larry Campbell and Teresa Williams. Campbell's style is a strong fit for the band, and he seemed to feel perfectly comfortable with the song list. The second set was very old-school, full of many of the Grateful Dead's early tunes. In addition to electric and acoustic guitar, Campbell expanded the soundstage with mandolin, fiddle, and cittern. Teresa's vocals were also a great addition.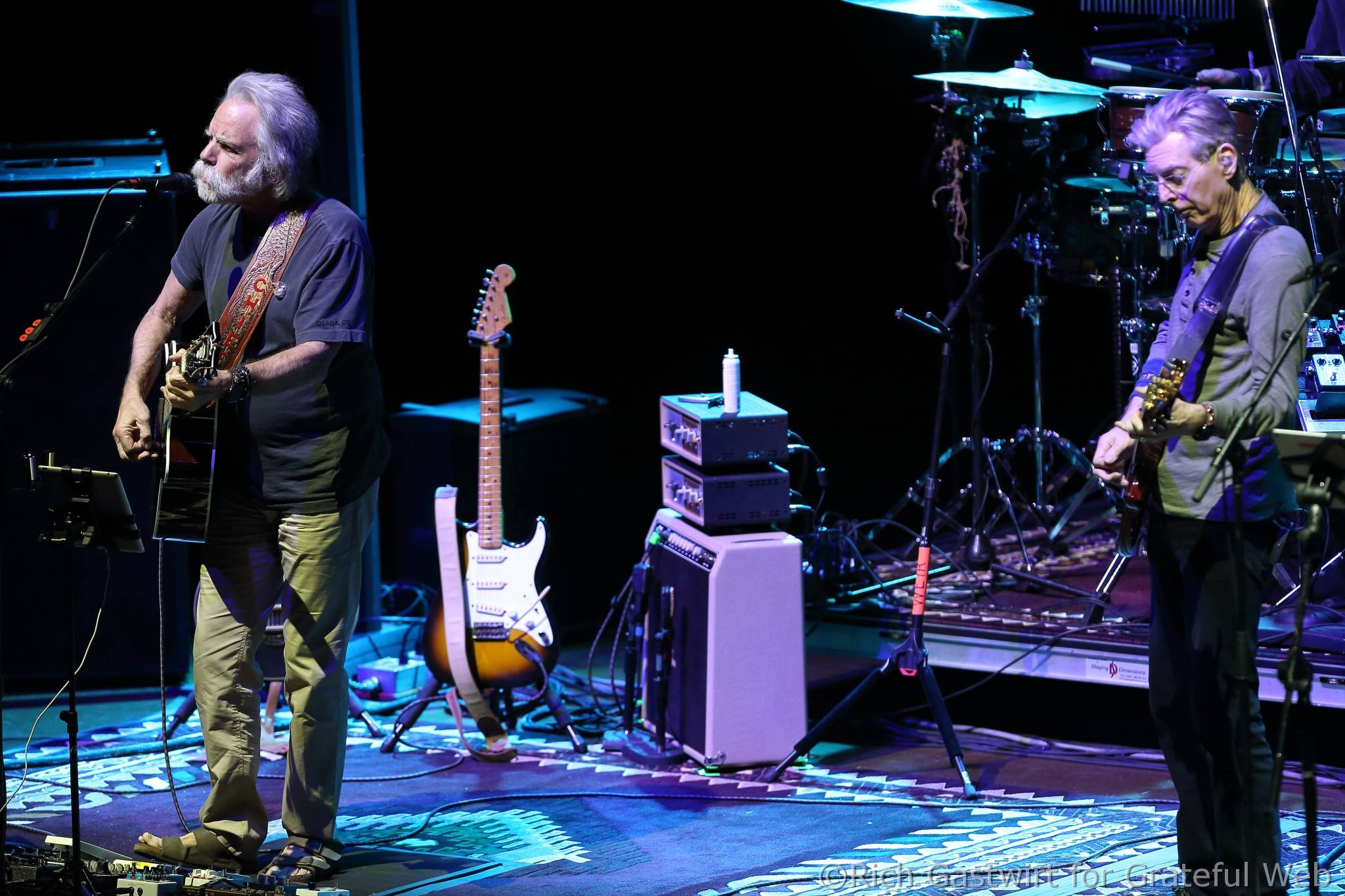 It was a real treat seeing Weir and Lesh together again, both apparently in great spirits and looking healthy, in such a beautiful theater.