Upon hearing that G. Love and Special Sauce planned to ring in 2012 in Boulder, CO's Fox Theatre, I was initially surprised. A lot of bands generally try to play big holiday and New Years Eve run shows in, or in close proximity to, their hometowns, so it initially seemed odd that G. Love (a.k.a. Garrett Dutton), who is famously from Philadelphia, PA, would come to a small city in northern Colorado for a two-night run. (At the time, I was not aware of G. Love's affinity for Boulder and his lengthy history at the Fox). Nonetheless, I was excited to have a festive opportunity to catch the group, whom I haven't seen live for perhaps 8 years.
The first night of the two-night run, December 30th, sold out well in advance, so I knew I wasn't alone in my excitement.  I knew that G. Love and his band, Special Sauce (which consists of Jeffrey "Houseman" Clemens on drums, and newer member Timo Shanko on bass.) would provide a fun party to close out 2011. G. Love has always been an admirable performer on vocals, guitar, and harmonica, and his bluesy, soulful, and honest stylings, combined with a bit of urban flair, have made the group a unique ensemble for nearly 2 decades.
The sold-out crowd packed the Fox Theatre very early on the on the first night of the run on December 30, as Denver band The Lumineers were billed in the opening slot. This band is rapidly picking up steam in the indie music circuit. The three-member group features guitar, piano, drums, and cello in their folky sound, creating catchy tunes in the vein of the Avett Brothers and Mumford & Sons. The group performed such songs as "Flowers In Your Hair", and "Ho Hey", the latter of which was performed completely acoustic in the middle of the floor at the Fox Theatre, sans amplifiers and microphones. It instantly reminded me of a campfire sing-along, and was a really cool nod to their fans to create such an intimate performance.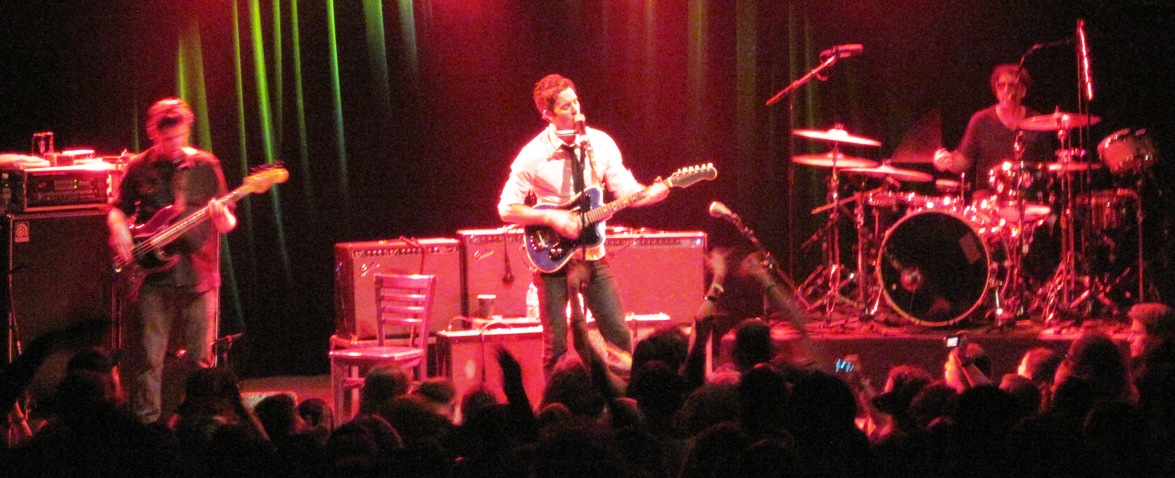 G. Love and Special Sauce hit the stage just after 10 PM, the set opener on this night "Don't Drop It", from the band's 2004 release "The Hustle". The opener had many in the crowd dancing to the funky groove, and G. Love smoothly rapping the lyrics, and contributing some harmonica in the instrumental breaks. The set rolled along with such selections as "Back of Da Bus", "Dreamin'", and "Walk to Slide" making early set appearances. I have to admit, much of the early portion of the set seemed to flat line and not differentiate in tempo and style much, until the band hit "The Hustle" in the set. This song switched gears a bit, offering some tasty, slow blues shuffle, which showcased a more soulful feel in the set. G. Love's guitar playing turned heads in this tune as well, as he hit the right bends in his strings and worked both sides of the stage during his solos. After this point, the show seemed to get a lot stronger, as the band got warmed up and better song pacing was utilized.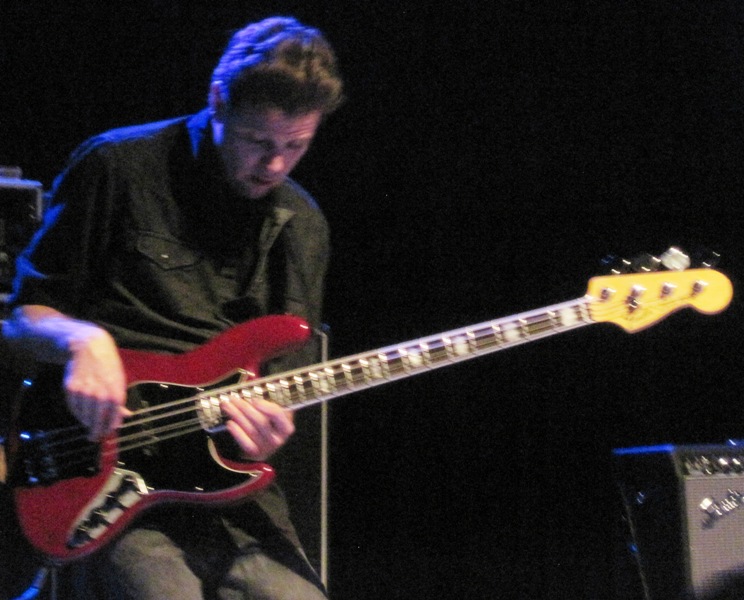 "Garbage Man" followed, a track that appears on the band's 1994 debut album, and seemingly about relationship revenge. The tune was driven by pounding drums by Clemens and dissonant chords by G. Love, resulting in a grittier, interesting offering. "Garbage man" segued into "Small Fish", an upbeat tune marked by snappy drums and Shanko's impressive groove. In fact, this was the first song of the night that Shanko's bass playing really stood out to me. Shanko played a tight, tight groove, and the funkiness got me moving for the first time in the show. Shanko's bass solo shined, the band remained in the rhythm pocket while Shanko moved up the neck of the bass for Jaco-esque melodic lines.
G. Love and Special Sauce rolled along with selections such as "Holla", "Missin My Baby", and "Hot Cookin". The band fit in one of their best known songs, a playful "My Baby's Got Sauce", right before a "mini "set break.

The "mini" set break consisted of a pause in the action for several minutes, after which G. Love appeared on stage all alone with an acoustic guitar and his harmonica. G. Love played several songs in this format, most notably "Booty Call", which was well-received, especially by the show's female attendees. After the brief solo acoustic set, the Special Sauce band members returned to the stage, while G. Love retained his acoustic guitar.  With all three musicians back on stage, the band executed the retro-bluesy "Fixin' To Die", and a rousing cover of Paul Simon's "50 Ways to Lose Your Lover". After these tunes, G. Love strapped an electric guitar around his body, and the set continued. Highlights included a "Samson and Delilah" tease. Also, G. Love took the time to mention that he also enjoys playing the Fox Theatre, and that he has been playing the venue since 1994. He also gave recognition to Boulder's iconic independent music store, Albums on the Hill, for support over the years. After G. Love's shout-outs, G. Love commented that he'd 'like to take us back to the streets of Philly", and commenced his ode to Philly "I-76". This song features G. Love rapping about famous Philadelphia landmarks and athletes, and always seems to incite the crowd. The band moved along to a "Right Place Wrong Time" tease, before settling into "Cold Beverage", G. Love's party anthem. G. Love worked the crowd a bit for this one, soliciting audience sing along for the repeating chorus "I like cold beverages". After a couple more danceable tunes, the show concluded.

Clearly, G. Love knew that he had a plethora of fans in Boulder, CO. The crowd grew more rowdy as the night went on, with G. Love even enjoying a true "rock-star moment" at approximately mid-show when a young female fan sat on someone's shoulders and displayed her breasts to the frontman.  While G. Love has always been known as a charismatic frontman, his guitar playing is severely underrated. The members of Special Sauce impressed me greatly, with Clemens' energetic style, and Shanko's groovy, unrestricted funk on his Fender Jazz Bass. Shanko's playing even had me scouring the Internet in subsequent days for videos of his playing. Even if the show started a bit underwhelming, it soon turned a corner into a funky party, and a great way to end 2011. Good luck to Special Sauce in 2012!