Reportedly nearly 20,000 people came together in upstate New York for The Gathering of the Vibes' Tenth Anniversary, which juxtaposes the tenth anniversary of Jerry Garcia's death and Saturday night will pay tribute to him, though most of us fans feel the whole weekend is a tribute to him.
Please check out the pics from Friday night before the camera got soaked and shut down.  There are also some good shots from the rest of the weekend, too, including a clip of Del McCoury in the Gallery as well (see Sunday photos, the mpeg file).
My disclaimer, folks, is that I did not get to see ALL of the festival.  I had to travel from Saratoga Springs each day due to child care and family things which are always the priority.  But hopefully I can represent this excellent weekend well enough, though.
It was a new set up for the Vibes.  A big flat field at the Indian Lookout Country Club, rather than on the hill like last year.  It certainly makes dancing better this way!  Lots of porta potties and trash cans made it easy to enjoy the day.  Plus, kudos to the fans and Clean Vibes folks who spearheaded a tremendous clean up job after each night's conclusion set.  "Let's leave only footprints, folks."
Friday held a full range of music. My friend Lauren said the Ryan Montbleau set (which I missed) was excellent. Friday also was sort of a Strangefolk reunion day, with Windfalls and Assembly of Dust playing great sets.  I really think Reid Genauer of Assembly of Dust is a great songwriter and they had a wonderful performance.  Leo Nocentelli funked out some classic Meters tunes, including Cissy Strut and Hey Pocky Way.  The late night set was John Brown's Body, which I could not stay for, but they play some excellent, believable Reggae.
And of course the Crown jewel of the evening was RatDog's set.  It was laid WAAAAAY back.  Slow and chunky and it sounded great (after they got the sax volume figured out).  The highlights for me were a spirited Silvio, with the insertion of a couple breaks of "Tequila", as the the Thunderstorm hit.  This storm was no slouch.  We got soaked and there was no avoiding it (unless you had a VIP ticket and made a break for the VIP tent when the rain came).  It was one of those times you just had to surrender to the weather and just have fun.  In my humble opinion, the rain made this RatDog set more interesting than it would have been without.  The other highlight for me was Truckin'.  This song used to be one of those I never wanted to hear because it is so "common", but at some point, I realized just what a fun song it is.  The beat is great for dancing, and everyone loves to belt the lyrics out at the top of their lungs.  I always enjoy it, and likewise I enjoyed this one tremendously.  Submit to the downpour and boogie in the mud! Great fun, even if the music itself is not especially memorable.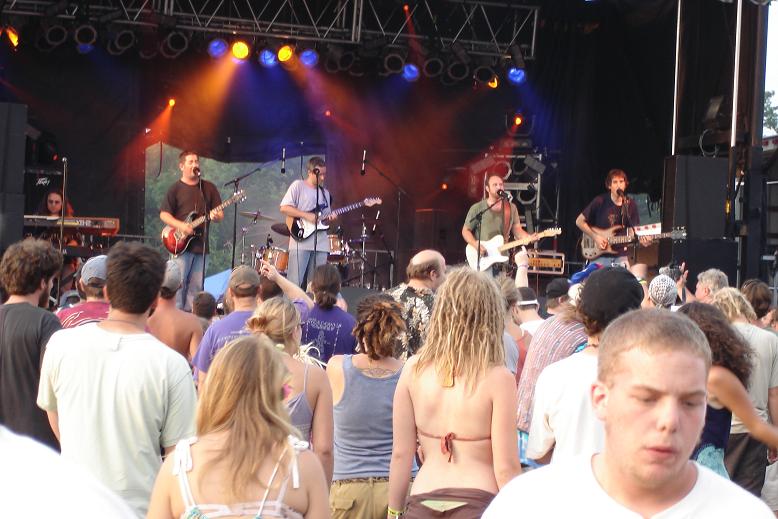 Saturday was the Hot and humid antithesis to the night before.  We received very little precipitation, but got nearly as wet with perspiration.  It was a classic summer festival, and the promoters did a fabulous job keeping the music going pretty much non-stop between the main and "jam" stages.  We got a long and weird-as-usual Keller Williams set in the heat of midday.  David Gans was joined by Donna Jean for a few tunes at the jam stage.  And Deep Banana Blackout still can bring the funk with pregnant Jen wailing away.  The Ominous Seapods re-united for a short set from the jam stage which provided excellent jams.  And the "house bands", Dark Star Orchestra and the Zen Tricksters, helped to facilitate the revolving door of stellar musicians sitting in for the Tribute to Jerry Garcia.
Perhaps the only "negative" to the day would be some issues of "reunionitis".  You know, folks haven't been playing together regularly, so the music isn't especially "tight", but simply being allowed the opportunity to see so many old friends together again playing those songs we love is enough to make the occasion a memorable one.  There was some evident reunion blues with the Ominous Seapods.  I was really excited to see them, and especially the now reclusive Max Verna.  They played well.  And it seemed Todd Pasternack was out to prove he was no mere replacement guitarist.  A good, but short set showed Max to not be always on the same page as the rest of the band, but lent an element of experimentation as well as some terrific peaks.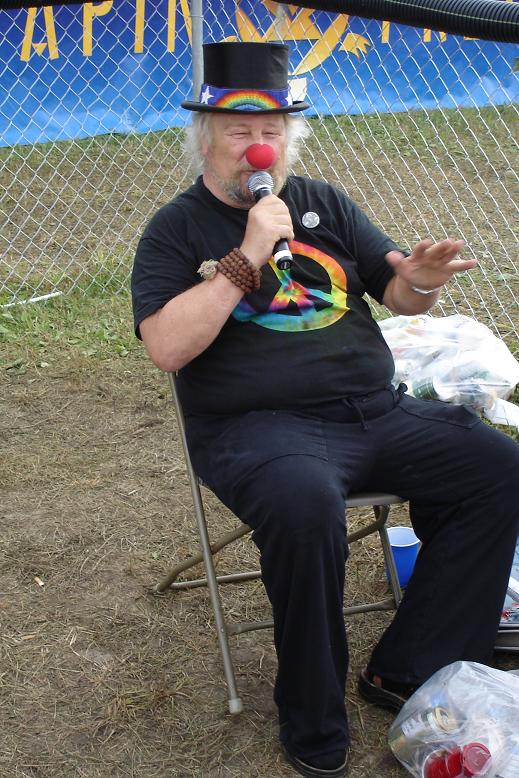 Next it was time to bring on Dark Star Orchestra!  Well, it wasn't exactly "their" show.  Both Dark Star and the Zen Tricksters provided the House Band for the influx of guests throughout the night.  Here is where "reunionitis" also reared its head, but it was more problem of continuity, rather than flubs and sloppy play.  In fact we got some truly fine music.  There were plenty of glimpses into the abyss and beyond with some huge performances by Melvin Seals and Martin Fierro for JGB standards, and Peter Rowan for some of the favorites from the Old and in the Way days.  Peter was the consummate band leader wandering from player to player to bring out their best.  John Kadlecik played mandolin.  The Land of the Navaho got pretty crazy with Peter's crazy, throaty Native Warbling.
The night was planned out nicely leading from acoustic and bluegrass to some Dead to some JGB and then some more Dead.  For the most part, a logical and natural progression, though we never really got a multi-song thread of music, allowing players to warm up and take it to the next level through jams and segues.
Maybe John's best solo of the night came with the closing jam to Fire On the Mountain that included Keller Wiliams joining the fray.  Eyes of the World and Bird Song (with Reid and Adam from AOD) was less successful but included more phenomenal flute work from Julie Avallone from the Depth Quartet.  She lent a spectacular flair to the tunes, both visually and aurally.  It is as if she dances with her flute, twisting and back bending as she trills and thrills with her soloing.  She and Martin Fierro were jamming together throughout the night.
After that, Martin represented Legion of Mary with It's No Use and Favela.  And i must give some recognition to Fuzz from Deep Banana Blackout for his whacked out version of Easy Wind.  Some crazy stuff there, funked out and bizarre as anything played Saturday.  And certainly fun for dancing.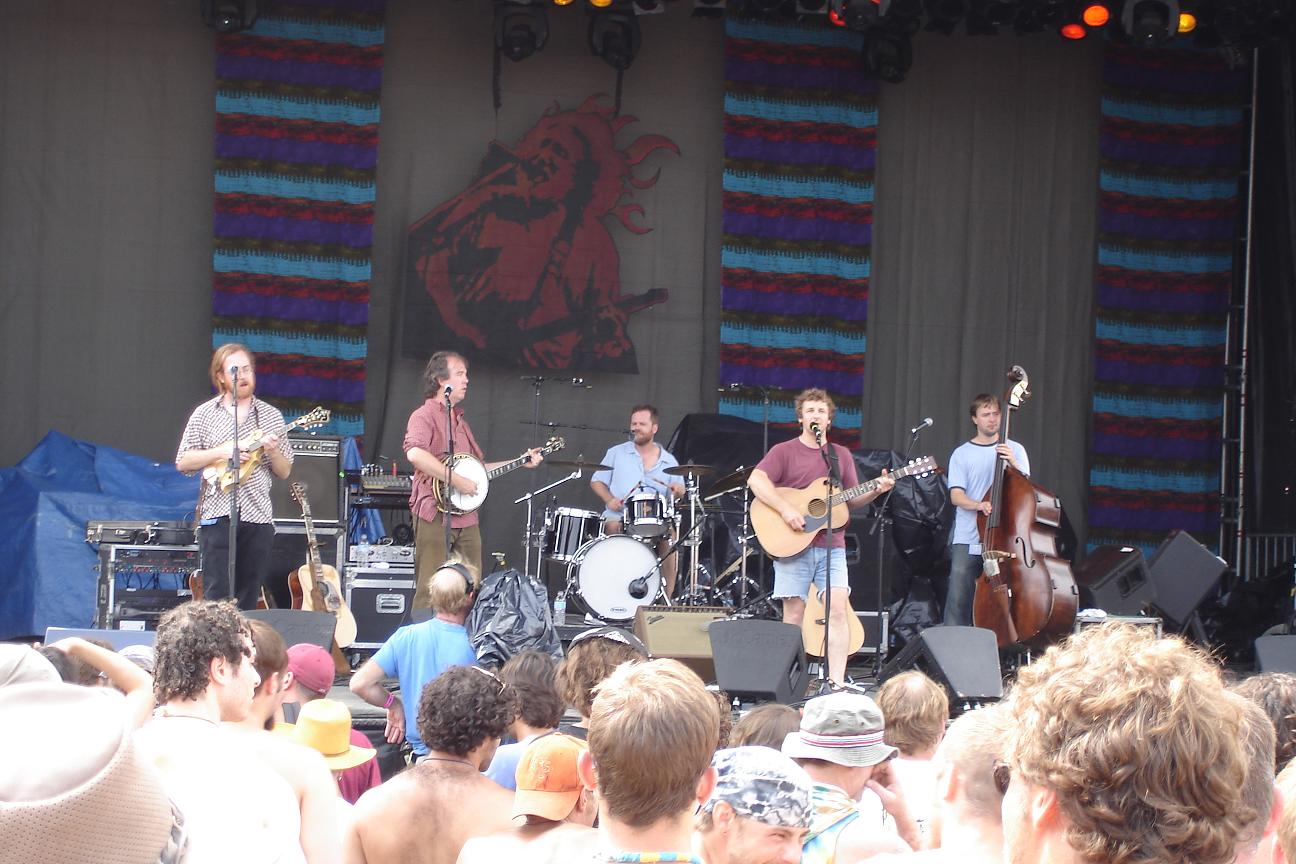 I felt the night really took off with an exquisite coupling of Mountains of the Moon and The Eleven with Tom Constanten on Keys. Jeff Mattson of the Zen Tricksters called forth the ancient qualities that Mountains of the Moon elicits, while Tom played "harpsichord".  Beautiful!  And the blissful Eleven was as good as anything I heard all night.  But, no, there was so much more!
We were treated to a huge segment of JGB material with Melvin, Gloria, Jackie, and Martin and Julie.  They gave us huge versions of That's What Love Will Make You Do, Like a Road, Don't Let Go and Harder They Come!  Wow!
Maybe the biggest regret was to not get a full set from DSO by themselves.  John, when he's "on", is as exciting a player as there is in the post Jerry world.  And tonight he was "ON"!  I wished that DSO had been given a longer time to do what they do by themselves.  That said, they played a gorgeous Mission in the Rain and capped the evening with a sick Music Never Stopped!  Donna wailed as believeably and meaningfully as I have ever heard her. And the band jammed it out to a raucous close!  We were sent off with a truly heartfelt word of thanks to the musicians ("from the West Coast") and the fans from Ken Hayes who pulled together a tremendous festival.  Plus the treat of a sweet Sisters and Brothers and Ripple with pretty much EVERYONE on stage.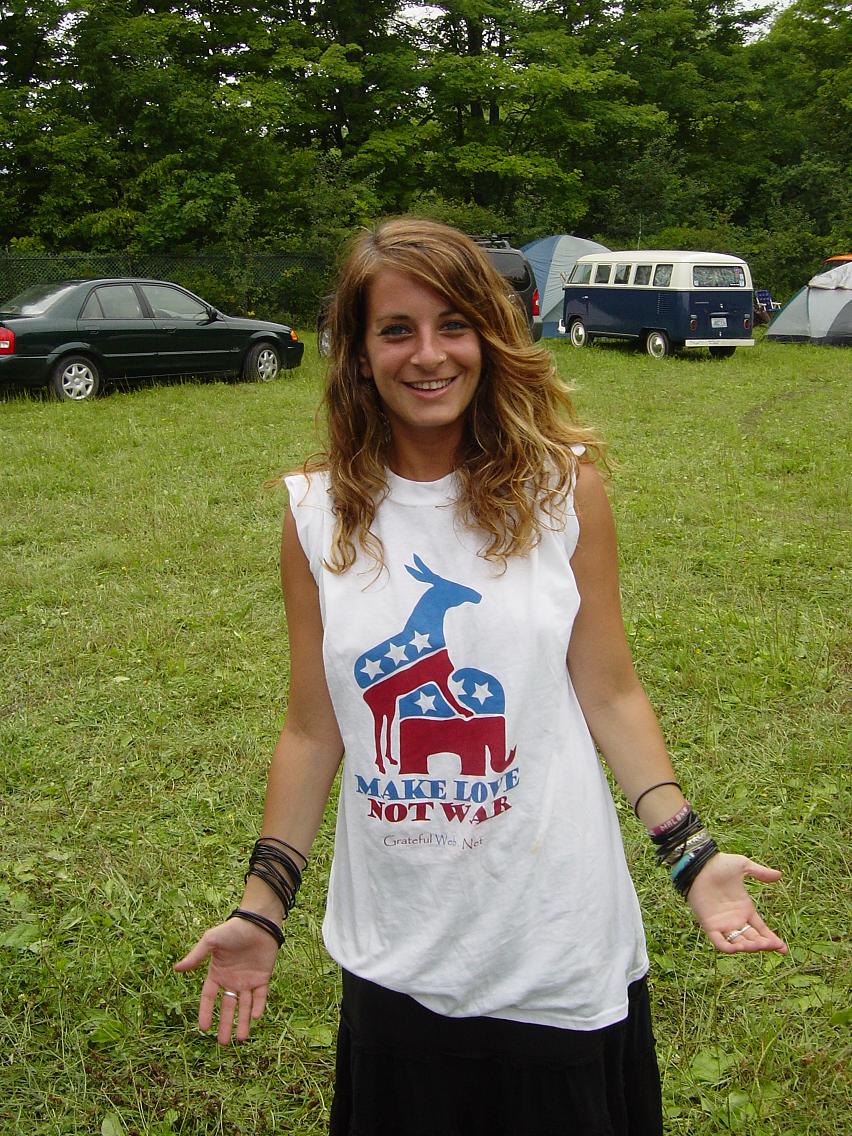 Thank you to Ken and Terrapin and everyone who put so much into such a fantastic weekend.
--
SETLIST:
A 10 Year Tribute to Jerry Garcia
August 13, 2005
Gathering Of The Vibes
Indian Lookout Country Club
Mariaville, NY
line up:
Dark Star Orchestra (primary band); Zen Tricksters (secondary band)
in approx. order of appearence:
David Nelson, Martin Fierro, Peter Rowen, Gloria Jones, Jaclyn LaBranch
David Gans, Scott Murawski, Keller Williams, Reid Genauer, Adam Terrell
Fuzz, Melvin Seals, Tom Constanten, Julie Avalone , Donna Jean Godchaux 
Jam ->
Attics Of My Life
Peggy-O *
Louis Collins *
Oh, The Wind and Rain *
Rocky Road Blues *!
Rosa Lee McFall +*
Lonesome LA Cowboy +*
Panama Red +*
White Dove +
Land of the Navajo +^
Midnight Moonlight +&@
Lazy River Road ^
Scarlet Begonias $ ->
Fire On The Mountain $
Eyes of the World %$ ->
Bird Song %$"
It's No Use !
Favela !
Easy Wind ~
Mountains on the Moon | ->
The Eleven
Thats What Love Will Make You Do =&!
Like A Road =&!
Don't Let Go =&!"
Harder They Come =&!"
Cumberland Blues *
Deal #
Mission in the Rain #
Good Lovin' #
Music Never Stopped #
Enc: My Brothers & Sisters **
Ripple **
* David Nelson -guitar, Vocals
! Martin Fierr0- sax, vocals
+ Peter Rowen- guitar Vocals
& Gloria Jones, Jaclyn LaBranch- backing vocals
^ David Gans
@ Scott Murawski (Max Creek, Depth Quartet)- guitar, vocals
$ Keller Williams
% Reid Genauer, Adam Terrell (Assembly of Dust)- guitar, vocals
~ Fuzz (Deep Banana Blackout)- guitar, vocals
| Zen Tricksters with Tom Constanten
= Melvin Seals- Keyboards Vocals
" Julie Avallone (Depth Quartet)- flute, sax
# Donna Jean Godchaux- vocals
** just about everyone