GW: When you first started playing the dobro what were the emotions that you felt? Was it love at first note?
AH: It truly was. The first time I heard lap style dobro was the record Skip, Hop, and Wobble featuring Jerry Douglas. I knew the sound of blues slide from the original blues masters and the more modern style of blues slide from Duane Allman but had never heard anything like what Jerry Douglas was doing. Some type of fusion jazz bluegrass craziness that sounded so pure and amazing. At that moment I knew anything was possible on the slide and I felt awe and relief that the sky was the limit! 
GW: You have been in a number of projects over the years. Are there any special sit-ins that you can remember over the years? 
AH: Playing with Jack Black at the Ryman as part of Charlie Hayden's band was a real highlight. Playing in Dolly Parton's band was magical. A number of sit ins at the Ryman. One time with The String Cheese and Sam Bush. Played with the Moody Blues there too. Most recently sitting in with Phil Lesh and the Family Band at Red Rocks and playing Eyes Of The World was amazing. Those are a few that stand out. 
GW: What are some of your favorite restaurants to hit when you are on tour with The Infamous Stringdusters? 
AH: Marufuku ramen in Japantown when we play the Fillmore in San Francisco is killer. Bolton's Hot Chicken in Nashville was a classic, but it may have burned down. Fried oysters at Pike Place Market when we play the Show Box in Seattle. Big City Cafe in Boise has amazing breakfast. Lucille's in Denver for some eggs ponchartrain and biscuits. 
GW: How does it feel running into your friends at festivals or on the road?
AH: It's the best! I can be a homebody off the road so it's great to see friends when we travel. There's a camaraderie among other bands that do what we do. A knowing. About the lifestyle, the passion, the travel, the shows. They know what your road life is like in a lot of ways, and it creates a bond. I've made lifelong friends from hanging with other bands at festivals.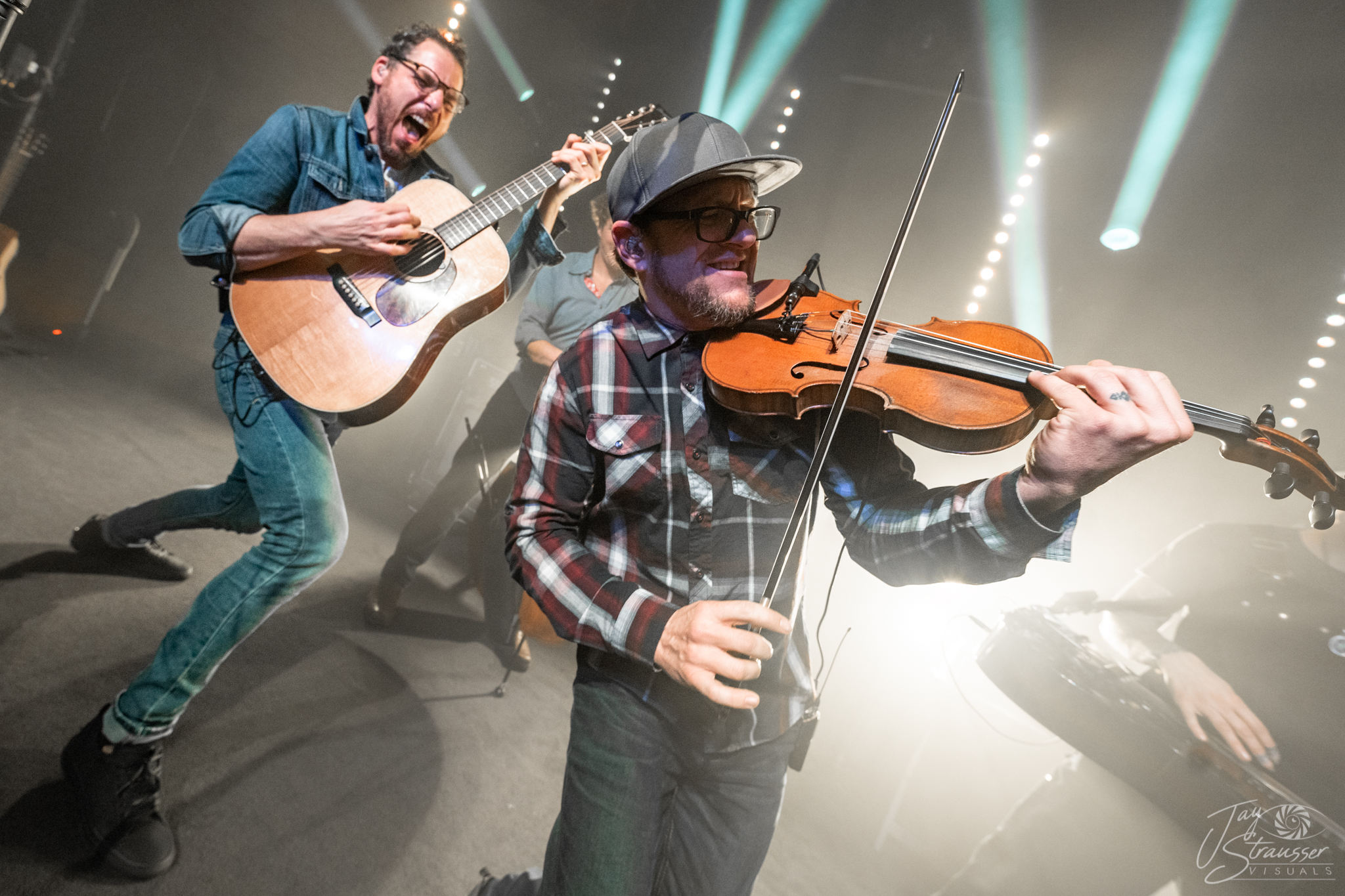 GW: Were there any other professions that you leaned towards before you decided to become a professional musician? Were your parent(s) 100% behind you?
JG: I was always a musician and meant to be that in my heart. I had other jobs along the way to being able to play full time, but none of them were going to be long term. I thought about selling real estate for a minute.
GW: Who was the first person to call you "GGrass"? How did it stick as being your nickname?
JG: I am actually not sure who first called me Ggrass. It is a shorter version of "Garrettgrass" which has been my brand forever. Probably one of the Dusters called me that first.
GW: So you're a Dad. How special is the time off the road with your family?
JG: Of course I love spending time with my little family. They are so much a part of what I do that the two seem only separated by distance at times. Thank goodness for FaceTime!
GW: Do you have any mantras that you do before performing live?
JG: I focus like it's a football game. I see myself doing the show before doing the show and envision that it will be fun and that I will challenge myself through the night. Then I just warm up by ripping some fast scales and warming up my bow arm and fingers.