Grown from the heartstrings of the Bay Area, The Brothers Comatose have been delivering a beautiful combination of folk, Americana and bluegrass that has grown with the masses. Brothers Ben and Alex Morrison created the epic folk group after discovering a banjo in their mother's living room. After that, the group has taken off and played with legendary groups such as Yonder Mountain String Band and Devil Makes Three. Ben Morrison was kind enough to sit down with the Grateful Web and discuss the history of the band, as well as the direction they are leading.
GW: What's happening guys, my name is Elliot with the Grateful Web and today I'm here with Mr. Ben Morrison guitarist and co-founder of The Brothers Comatose. Ben how are you doing this evening?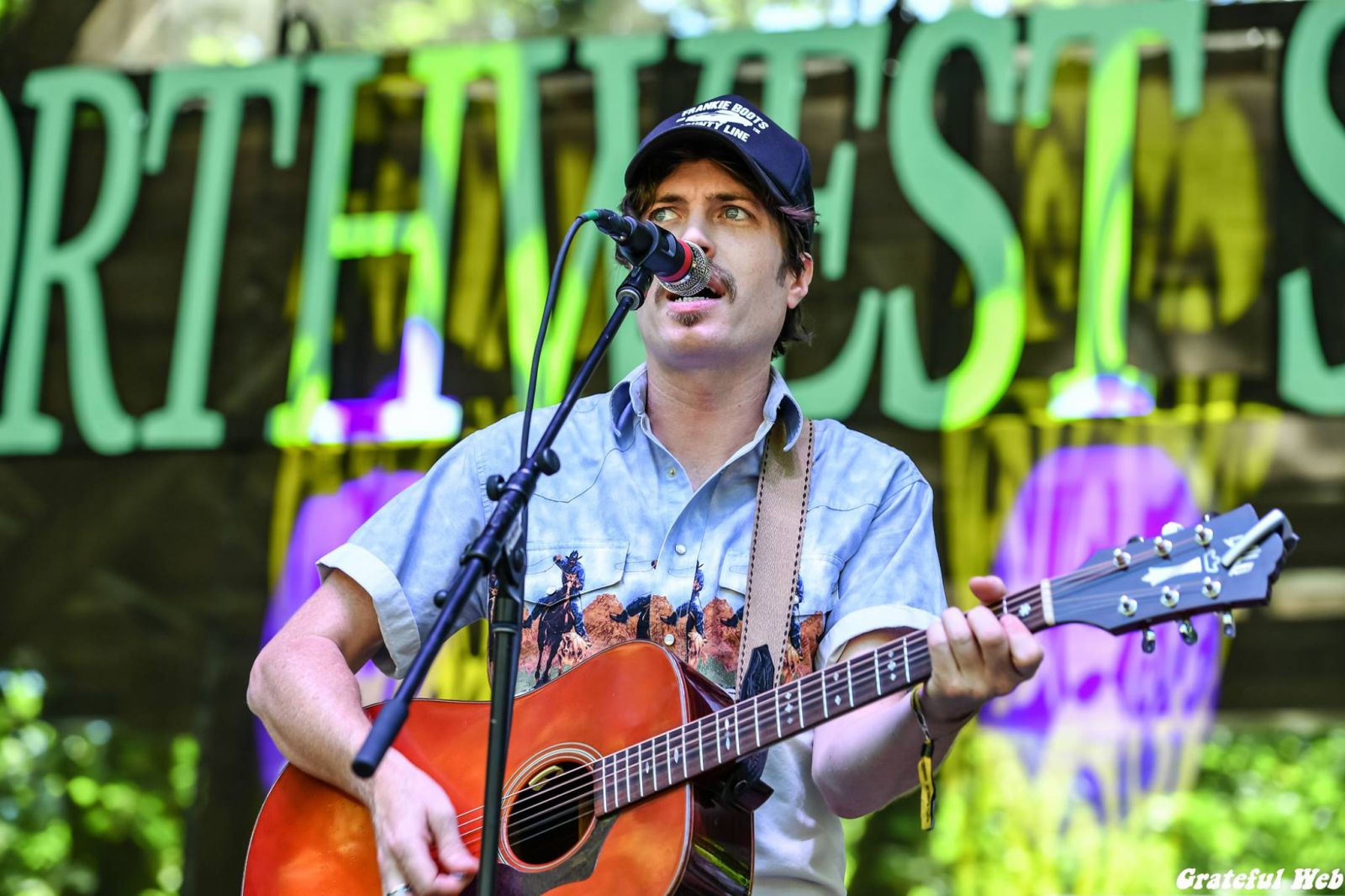 BM: I'm doing great how you doing?
GW: Doing good buddy thanks for coming on with us today. Now you guys just kicked off the spring tour and your home state of California was the first show, you're now making stops here in Nevada and you're going out to Colorado. Then you're hitting a ton of these Midwest states that you're probably not as familiar with. To people who maybe aren't as familiar with The Brother Comatose, what can people expect to see from this spring tour, and just in general when you guys perform live?
BM: Well we're a string band, and we like to call ourselves rowdy roots music. We like audience participation, and singing along, more of an interactive experience. To get people clapping, that just makes it more fun for us. Just the audience being more of a part of it than passive listening. It's a relationship where you feed off each other. What's that called?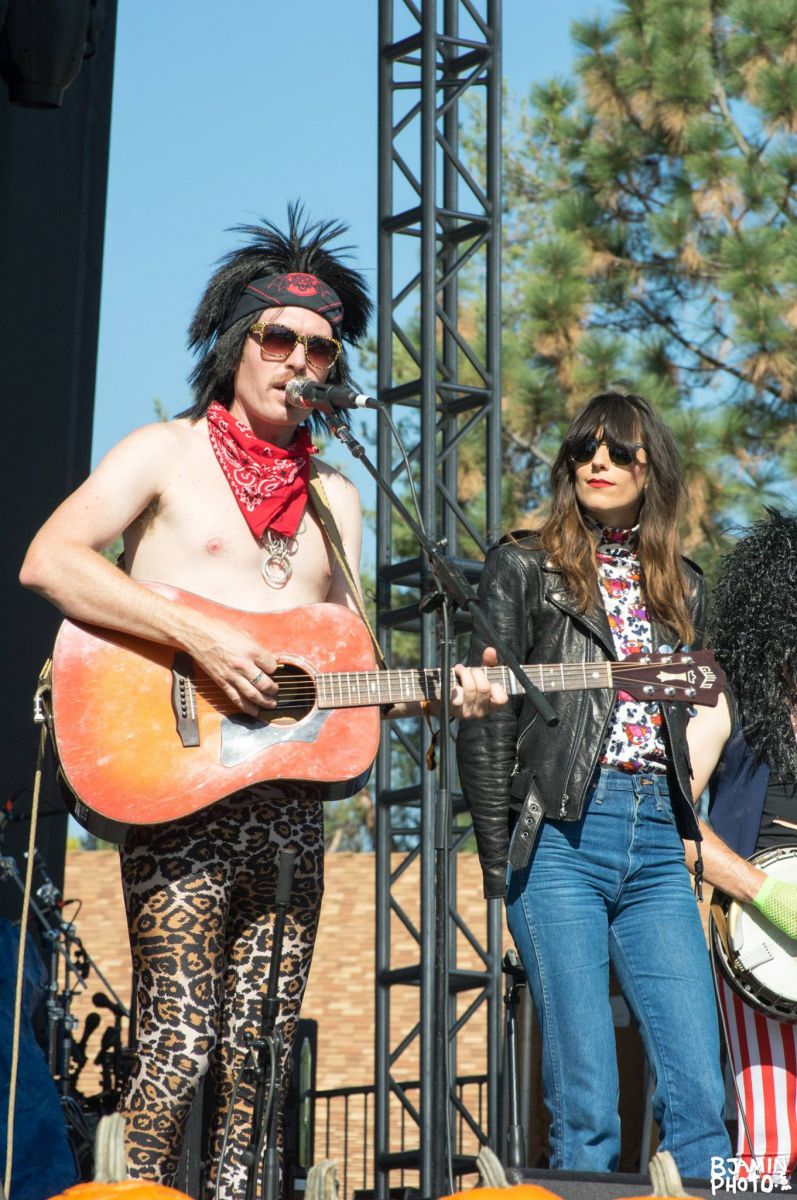 BM: Symbiotic! It's a symbiotic relationship really. There's five of us, we like to put a lot of energy into the performances. We really get the most out of what the audience gives it back, and that's just a lot of fun for us. Occasionally we have guests come up, and sing songs with us. Just recently I did a duet with Nikki Bluhm and she's obviously a busy woman, but a lot of people know the words to the song "Morning Time," so occasionally we'll get an audience member to help us sing that song, and you know, help us with that on stage. 
GW: Now before diving into some more current events, I wanted to talk briefly about your personal musical history. You co-founded the band with your brother and banjo extraordinaire Alex Morrison, Tell me about growing up in the Haight-Ashbury neighborhood in San Francisco, the history of the Brothers Comatose and how this band came to be.
BM: We had always played music in our living room growing up and our mom was a vocalist in a band, like a folk piece, folk quartet, with two guys, two girls harmony kind of thing. One day, one of her friends left this banjo behind, and my brother picked it up, and it just kind of gravitated towards him. He started playing different grooves, these blues type jams, just carving his own path on it. So, we started learning songs - he'd be playing banjo and I'd be playing acoustic guitar. Honestly, we were pretty terrible back then, but we were just having fun with it (laughs). Then we just jumped in and played wherever we could.
We were playing all the stuff that we liked at the time - Weezer, the Red Hot Chili Peppers, the Rolling Stones, and Led Zeppelin. Traditional rock songs but with these instruments that we have. The banjo took us in that direction a little bit. So we went back and thought, "where did all these people we had listened to learn it from and get their influences from?" and a lot of folk music and blues. So, we started digging more into the old-school stuff and here we are today.
GW: Recently on your Frostbite Tour you guys rolled out the Elevator Sessions, a three-party video series that features you guys playing in a crowded elevator in downtown San Francisco. You guys covered some Cake, Ryan Adams, Hank Williams and some Huey Lewis all while riding in this mall elevator. Tell me how did these sessions come to be, and how much fun was it seeing the reactions of all the people?
BM: Well the reactions were the best part really; the idea originally came from this video from a friend of ours, this videographer. He had done some work with this other band in which they shot a video in an elevator and filmed the entire thing, but the band ended up breaking up and the videos name came to fruition. So, we thought that was a pretty cool idea, so we took our instruments and headed to Union Square in San Francisco, now keep in mind it was Christmas time so the place was absolutely packed with people. Macy's downtown was crazy, people in the elevator were either really happy to see us or totally pissed that they couldn't get in the elevator. Frankly, they looked unhappy to be shopping downtown in the first place. But we encountered so many different people, people dancing, people curious as to what was going on, or just wanderers. So we got to make a ton of people happy, which is really the best thing that you can ask for.
GW: Well the videos are hilarious and creative, we love watching them. Now recently you guys have announced the 2017 Comatopia - Your very own festival, and this year it takes a new shape and a new home in North Folk, California. Tell me a little bit about the new venue, what fans can expect from the festival, and any hints you can give us towards the upcoming lineup.
BM: Well I'm not sure that I can say too much yet, but almost all the bands are booked and we are in our final stages. We've got this place called Bandit Town, which I've never been to personally, but I've got a lot of friends that've been there, and they've all said it has been absolutely awesome. Tons of pine trees and there's this ghost town feel with old saloons, wooden porches, and everybody's camping around the property. It's got that adult summer camp kind of feel, but you know, with a bunch of bands. At the same time though people can bring their kids and we like to keep it small, like 600 people max. We play kickball, beer pong or whatever we are feeling. It's super chill - I'm looking forward to this site, because the last one we couldn't really play music outside due to noise ordinances.
It's was a little harder out there, but I think people can get rowdy into the wee hours here. We have late night bands and it kinds opens it up to a more fun atmosphere, little bit more party. I can't wait man, it's like my favorite weekend of the year. Tons of friends and family and we all hang out all weekend and enjoy good music together.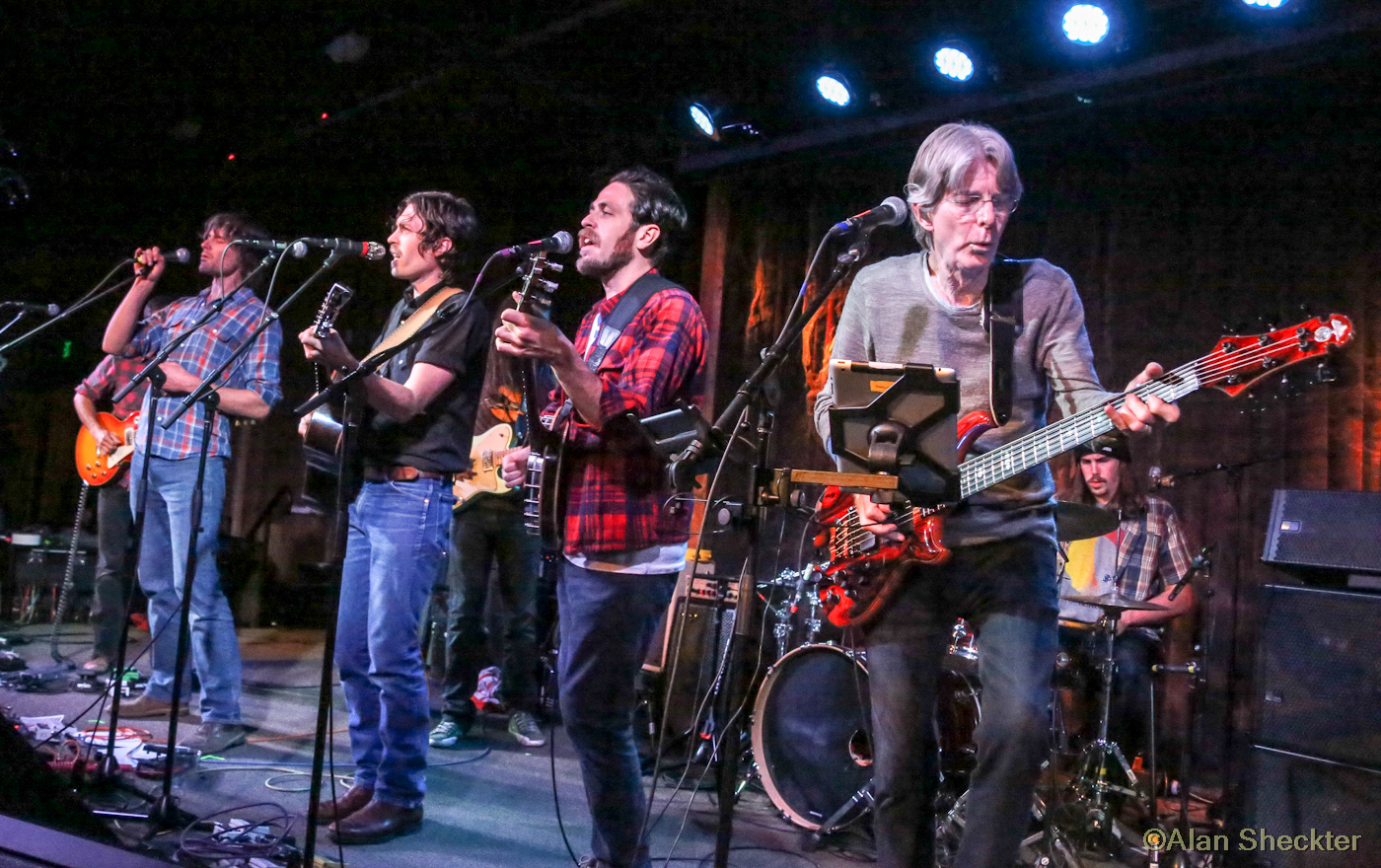 GW: Speaking of your favorite times of year, as I mentioned you guys have an entire slate of festival coming up here soon, so with that being said what are some of your favorite festivals, events or concerts that you've played at in your career, or looking forward to playing in the future?
BM: I would have to say Hardly Strictly Bluegrass festival is a blast, we've played that one three times now and it's amazing. Mostly because it's tons of great bands but it's also free to everyone so that rocks. It exposes hundreds of people to new bands and new types of people. It really isn't all bluegrass and folk either like you would think, but it exposes people to a lot of things they wouldn't normally see, so they do a really great service to all the people in the Bay Area. I also really like High Sierra Music Festival, also Pickathon just right outside Portland is another great one. There are so many awesome ones out there I could go on for a long, long time. I'm just looking to get back out there, and it's almost festival season so going into the summer time is always a great feeling.
GW: You can feel it in the air, people are itching to get back out there and see some music.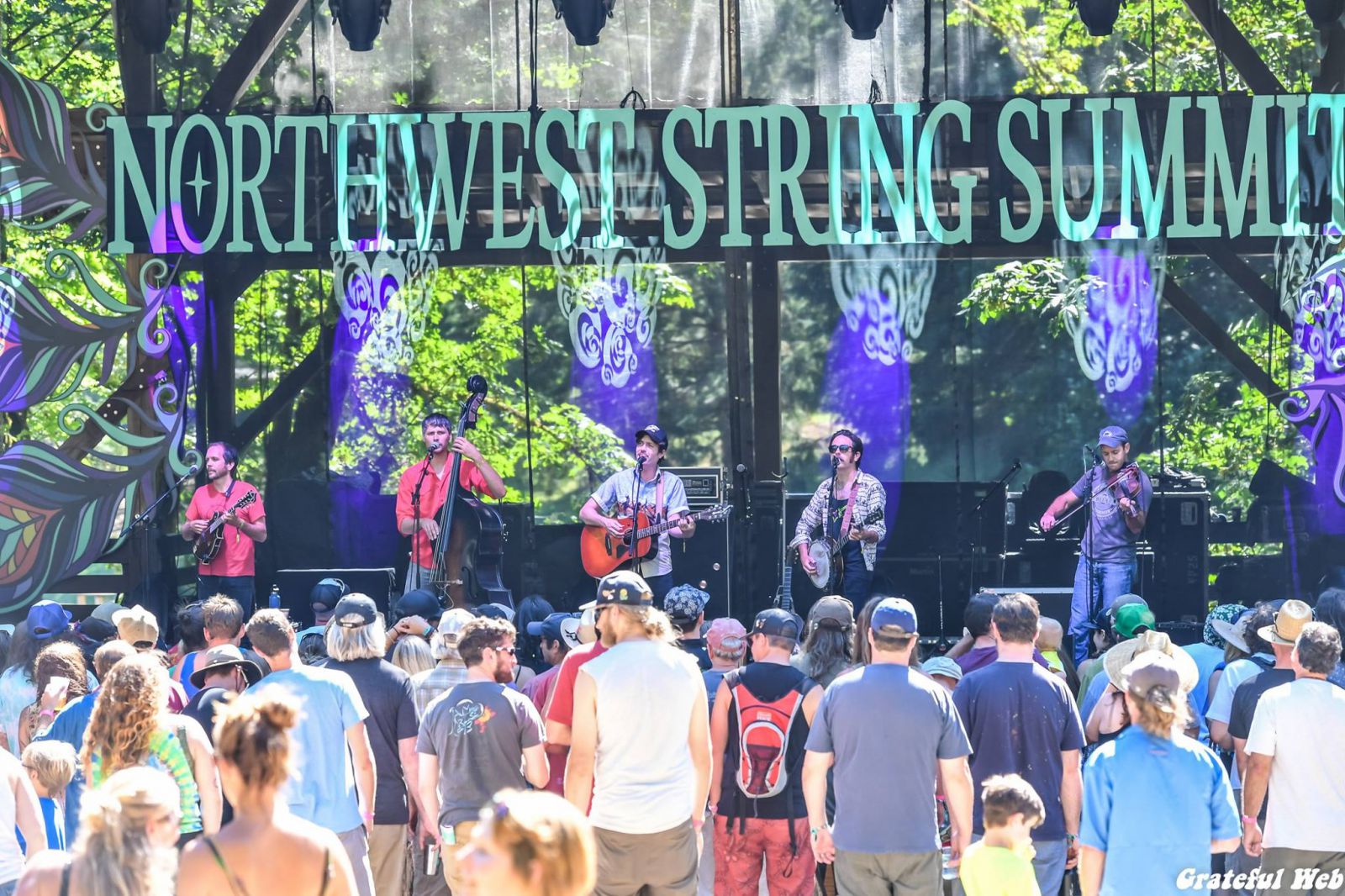 BM: And dude, people are just at their happiest when they are at festivals. What's great is that there a ton of festivals now popping up in every region, so people hold that close. People just getting so stoked, and I honestly love being a part of that.
GW: Well we can't wait to catch you out here on the road this summer. Speaking of festival season, something we've spoken about here just a little bit ago, a good, good friend of mine, who actually turned me on to your music, saw you at the Palomino festival (hosted by Trampled by Turtles), She said it blew her mind, "they all collectively just laid down, backwards, like during the middle of the song, and just came together, and just hopped back up in unison, like this choreographed dance." Are there certain onstage antics that you like to do? Tell me about that, keeping the crowd involved and having fun on stage.
BM: Yeah man, well that just sort of happened unexpectedly. There's this part of a song where things get real quiet, and I think I just squatted down and got real low, and then the next time we did it one of the other guys tried to get lower than I could, like "I can get lower than you." So, then it just became this sort of thing where we laid down and kept it going, but then obviously you've got to get back up and finish the song. It's such a goofy thing, but now we kind of do that sometimes which is fun. People get into it and get low with us, and like I said it's that interactive portion with the crowd to get them involved other than just passively listening. We have a couple songs where there are these clapping parts, and we don't have a drummer in the band so it's important to us to keep the rhythm. So anytime we get that participation we love it, and we feed on it.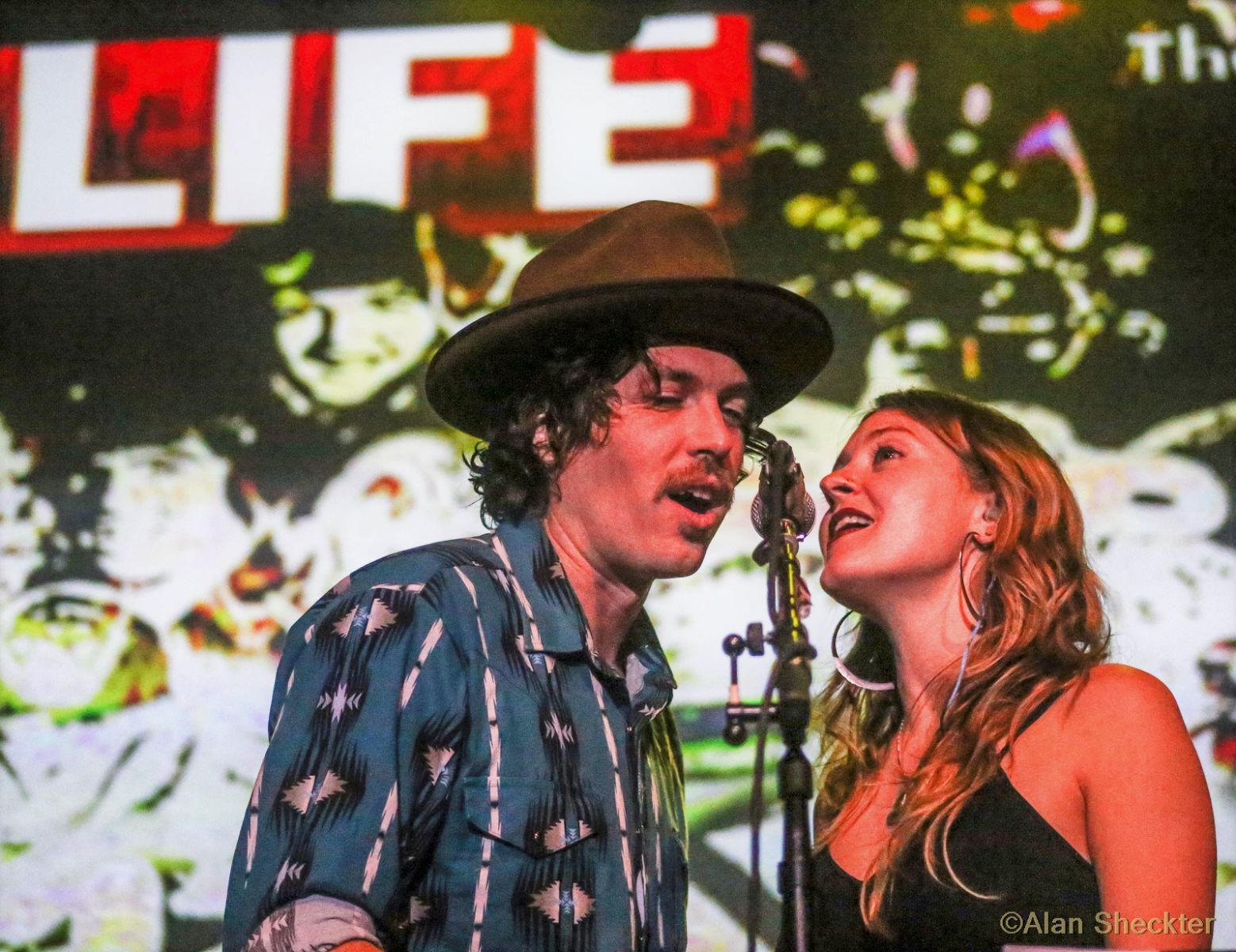 GW: Sounds like a great time - Now last year you guys released City Painted Gold, which really opened some doors and put you guys on the national radar. You followed that up with The Covers EP: Volume 2, a four-track album of all covers. Looking ahead, what's next in terms of the studio work, or are you guys more focused on the road and touring as much as possible?
BM: We're always focused on the road, but also working on new music. We've got a bunch of new songs and we are currently trying to figure out how to record them. Our idea right now is to do three different EPs, four songs each with different producers and then bring it all together into one album. So we would release them one by one, and then once they are complete we can make a full length album. People consume music differently these days, they just want new stuff all the time, so we figured why wait until this whole long process is complete, let's just get it out there and get a cool producer to help us work on it. Also, we have never worked with a producer before, so we kind of said fuck it let's just get a few different ones and see how that effects the music, because having a producer is kind of like having another member of the band who kind of curates how the process goes. So, it's really exciting for us, because we've done three albums that we've produced ourselves, so we're at the point where it's like let's bring somebody else in that we know and trust, which is kind of a scary concept but also it's an exciting process.
GW: You guys have moved gained some momentum over the past couple years with big tours w/ alongside the Devil Makes Three and Yonder Mountain String Band just to name a few. Now that you guys are established and more veterans to the scene, who are some of the up-and-coming artists that you think people should keep an eye out for?
BM: All over the place man, I constantly am blown away by the different styles and concepts that are out there. That's the cool thing about having your own festival, is that you can pick some of your favorite bands and have them come up and jam. You get to expose their music to a ton of other people. When we were first getting our start, going on tour with another band was like the most exciting thing ever, I dreamed of the day that we would be headlining our own tour and get to bring a band out with us. We've gotten to tour with people like Mart O'Reilly and the Old School Orchestra, the Easy Leaves, the Rainbow Girls - they are just awesome this power folk trio of awesome women. I mean I live with the T-sisters and we've got them on our album singing some great stuff. So, it feels great collaborating and being a part of the scene with all these great musicians.
GW: So I've heard the background story behind the track "Tripping on Down the Mountain," and I love how it came to be. Tell me about that track and how that song came into fruition?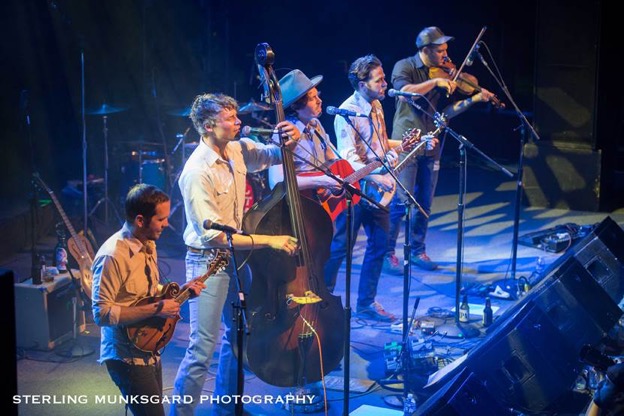 BM: Well I've got a buddy who lives out in Telluride, CO and me and our tour manager went out there one year and we were going to go hiking out there at this crazy lake, can't remember the name of the lake, but you drive up this crazy road and finally you get there and park. Then you hike like four miles up this crazy hill and you are just in this amazing lake area. So apparently, and this is how the story goes, my friend had this LSD that was from the 1970's and it was put inside this like time capsule, and so he had put it on these little sweet-tarts and preserved them. I had never done it before, and so we take it and begin our hike and as we get close, all the sudden this giant storm rolls in with all this lightning and thunder.
Meanwhile I've got this guitar on my shoulder with a metal pin and I'm like, "Dude this absolutely insane." We ended getting to the lake area and this storm cleared -  it was absolutely beautiful. So, we hung out for hours up there, and as we were descending I just starting singing the lyrics and ended up collaborating with our tour manager, who is this great lyricist, and we wrote this cool song. I had always heard about people taking drugs and then writing songs, but I had never really experienced that before, except for smoking weed or whatever, but it just happened and so I reached up and grabbed it. So, it is kind of literal I guess!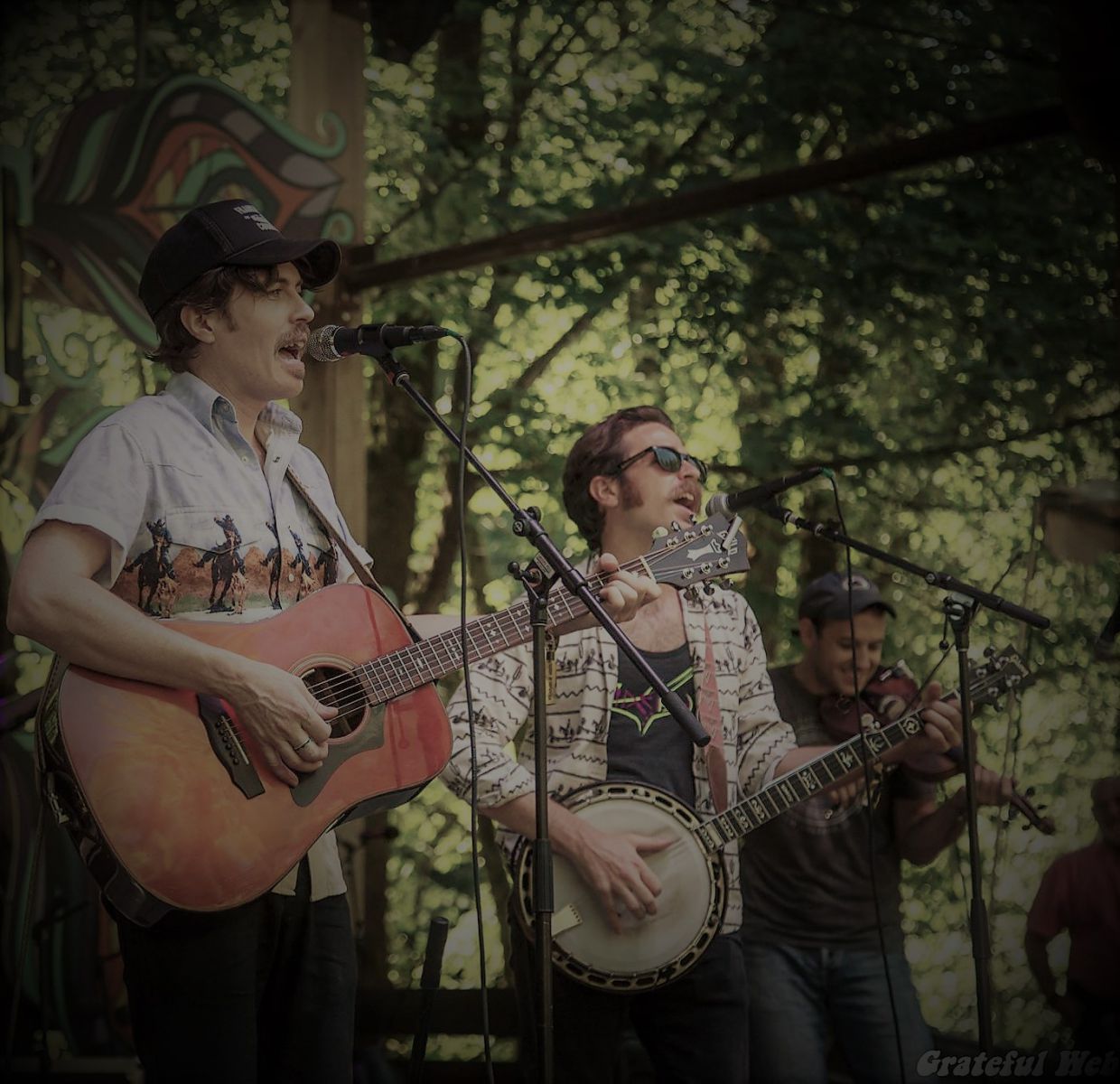 GW: Hell yeah, well hey I'll leave you with one more question. You've got a huge tour on the way with a bunch of big festivals, and lots of things on the horizon for the band. What can we expect to see from you guys here as The Brothers Comatose continues to roll on?
BM: That's always a tough one, because we just enjoy playing music. I just want to continue to create music and playing for as many people as we possibly can. As long as people keep showing up, we will continue to do what we do and honestly I'm just excited to put out another album and keep progressing as a musician and as a band. As long as people are happy, we are happy and that's what we truly care about.
GW: Well hey Ben, it's been an absolute pleasure speaking with you this evening, and we look forward to seeing what you and The Brothers Comatose have in store for us down the road. Thanks again and have a great tour.
BM: Thanks again Elliot, and we will catch you on the road!